47 Best Things to Do in Singapore| 2023 (with Photos)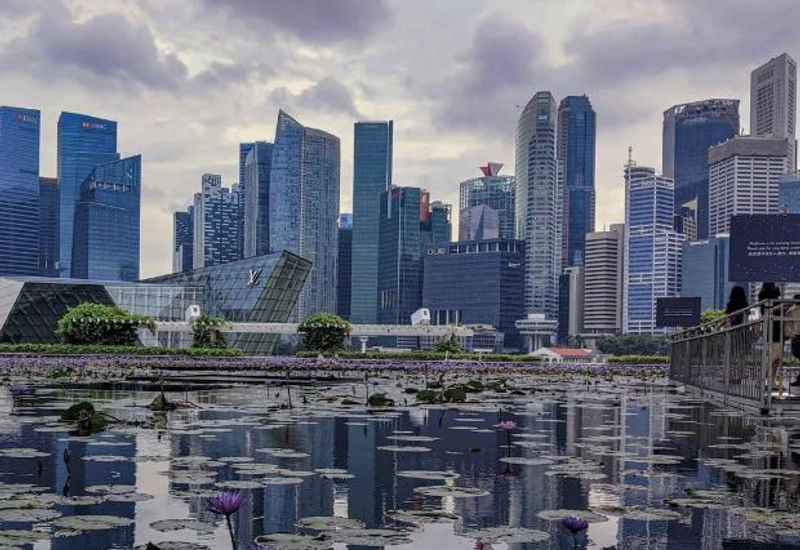 Welcome to the vibrant city-state of Singapore, a bustling metropolis that offers a variety of exciting and unforgettable experiences.
From thrilling adventures to cultural explorations, the Lion City has it all. In this guide, we will take you on a journey through the 50 best things to do in Singapore, ensuring that you make the most of your time in this captivating destination.
1. View Singaporean Art at the National Gallery Singapore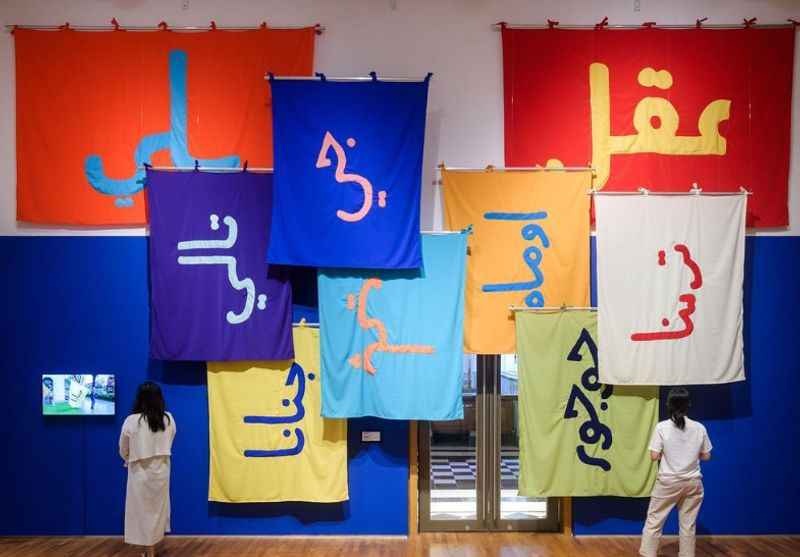 At the National Gallery Singapore near City Hall, art enthusiasts can immerse themselves in the rich tapestry of Singaporean creativity.
From modern art to contemporary art, the National Gallery Singapore offers the largest collection of modern art in Southeast Asia.
Visitors can admire the talents of renowned Singaporean artists and explore diverse art forms, including paintings, sculptures, installations, and multimedia exhibits.
The National Gallery provides a captivating journey through Singapore's artistic heritage, offering a deeper understanding and appreciation of the country's creative spirit. So, if you are interested in history, this is one of the best things to do in Singapore.
2. Take in the National Monument At Merlion Park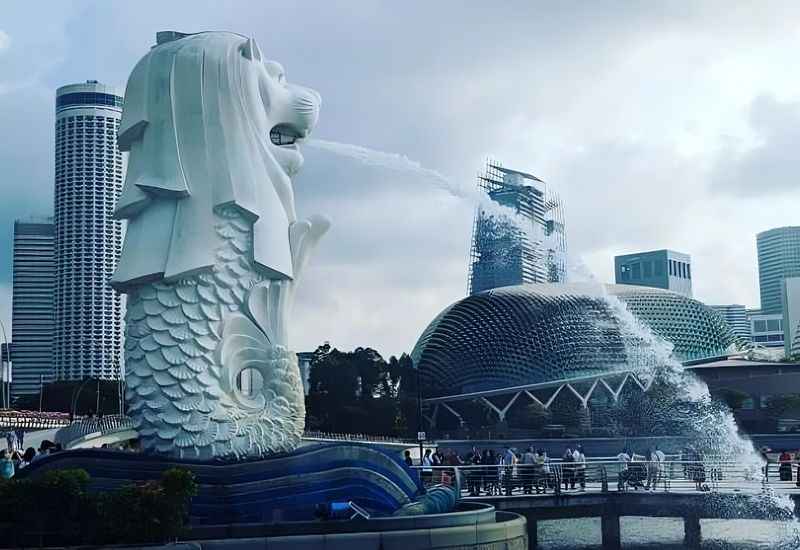 One of the most iconic landmarks in Singapore, Merlion Park is home to the magnificent national monument known as the Merlion.
This mythical creature, with the head of a lion and the body of a fish, symbolizes the city's history as a fishing village and its transformation into a modern metropolis.
Located at Marina Bay on mainland Singapore, the Merlion statue at Merlion Park stands tall, spouting water into the bay and serving as a symbol of Singapore's identity and prosperity. It's a must on your list of things to do in Singapore.
3. Sunbathe and Swim in the Pacific Island Paradise of Sentosa Island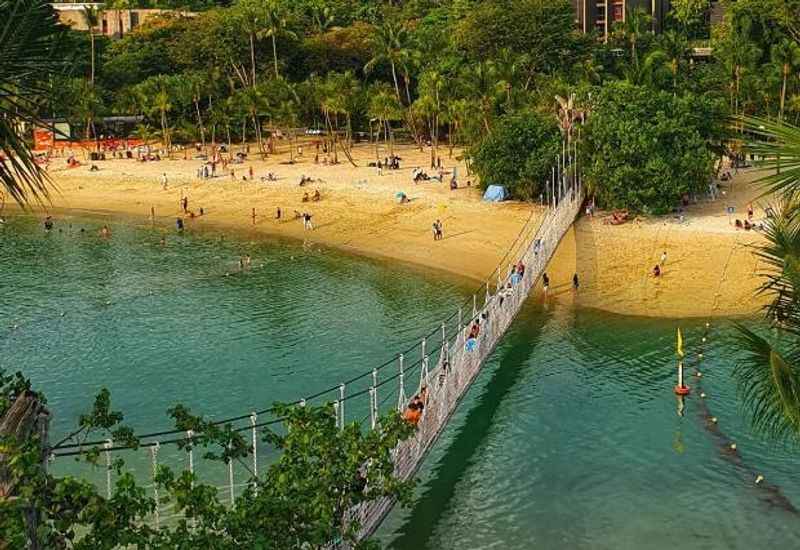 Escape to the paradise of Sentosa Island, a stunning Pacific island getaway located just off the coast of Singapore. With its pristine beaches and crystal-clear waters, it's the perfect destination to sunbathe and swim in tropical bliss.
Whether you prefer the tranquil shores of Palawan Beach, the vibrant atmosphere of Siloso Beach, or the family-friendly amenities of Tanjong Beach, Sentosa offers a beach experience to suit every preference and it's one of the more relaxing things to do in Singapore.
4. Admire the Street Art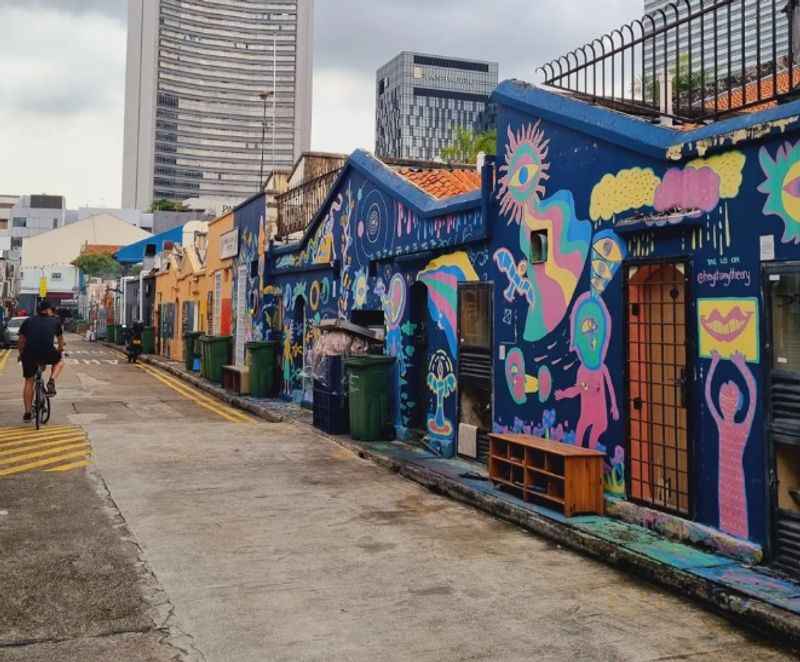 In Singapore, the streets come alive with vibrant and captivating street art that adds a splash of color and creativity to the urban landscape. 
From intricate murals to whimsical installations, the city is a haven for street art enthusiasts.
Take a leisurely stroll through neighborhoods like Kampong Glam, Tiong Bahru, and Little India to discover hidden gems of artistic expression. 
Marvel at the skill and imagination of both local and international street artists as they use walls, buildings, and public spaces as their canvases.
5. Learn About Peranakan Culture at the Peranakan Museum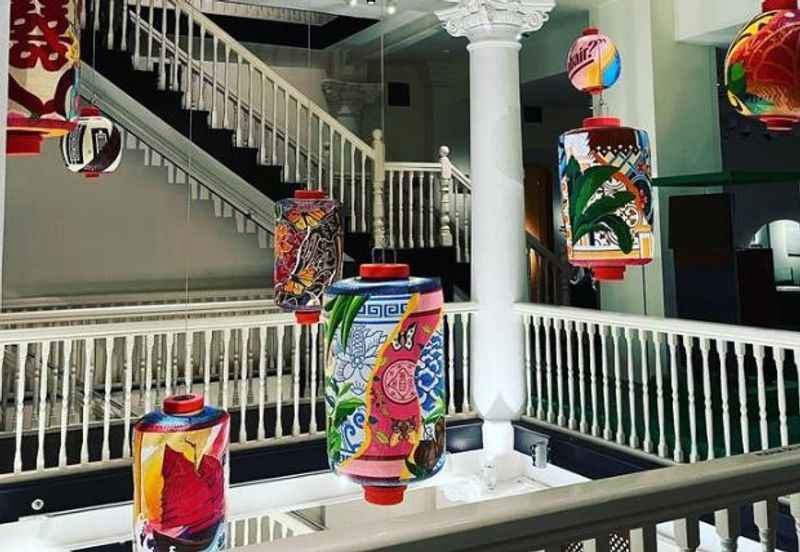 Delve into the fascinating world of Peranakan culture at the Peranakan Museum in Singapore. This captivating institution showcases the unique heritage and traditions of the Peranakan community, which is a fusion of Chinese, Malay, and Indonesian cultures.
Explore the intricately designed galleries filled with exquisite artifacts, from stunning traditional costumes and ornate jewelry to elaborate porcelain and intricate beadwork.
Gain insights into the customs, rituals, and daily life of the Peranakan people through immersive displays and interactive exhibits.
6. Discover the Nightlife Scene at Clarke Quay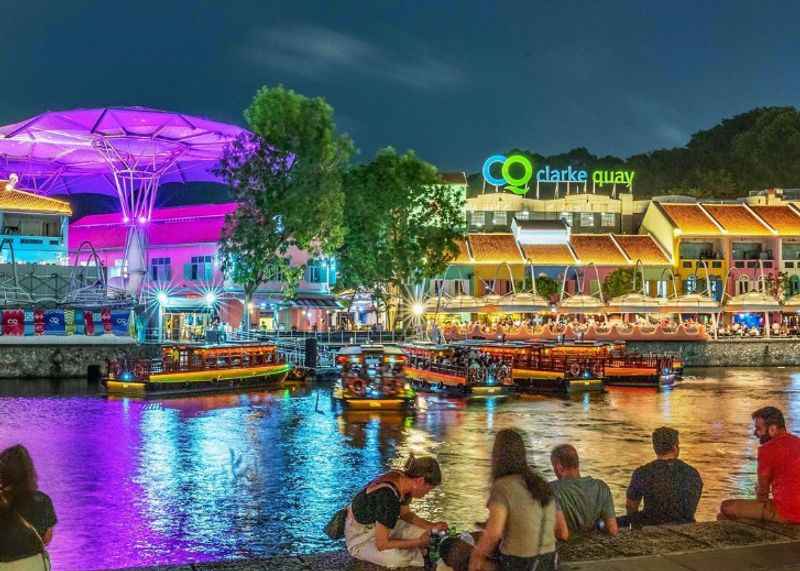 Unleash your inner night owl and discover the vibrant nightlife scene at Clarke Quay in Singapore. This bustling hub along the Singapore River is a playground for those seeking entertainment, music, and culinary delights after the sun goes down.
As the evening sets in, the area comes alive with a myriad of bars, clubs, and restaurants, each offering a unique experience.
Dance the night away at energetic clubs, groove to live music performances, or indulge in a wide range of cuisines at the waterfront restaurants. 
For a fun night out, this is one of the best things to do in Singapore.
7. Enjoy Performances by Buskers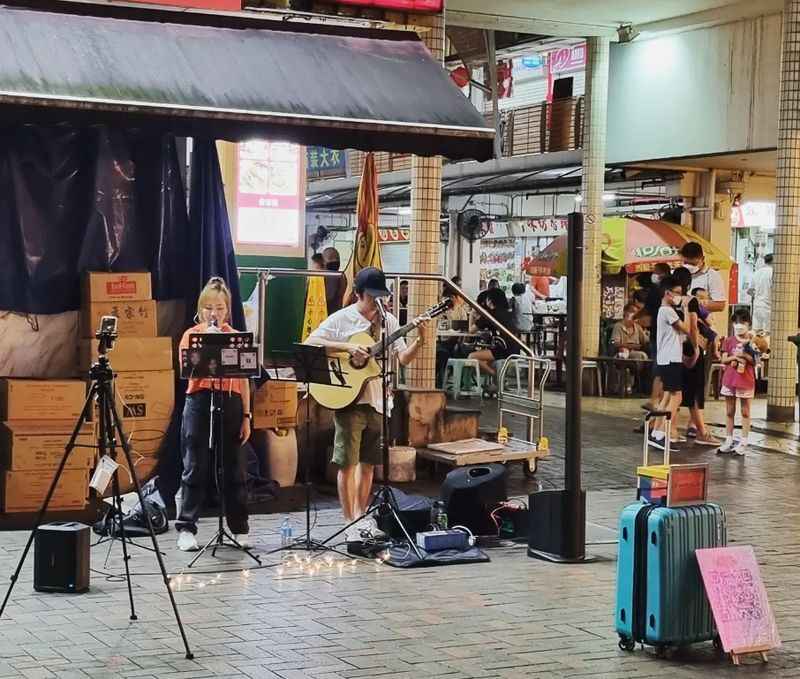 Immerse yourself in the lively atmosphere of Singapore's streets by enjoying performances by talented buskers. As you explore the city, you'll encounter these passionate street performers showcasing their skills in various public spaces.
From the central business district to popular tourist spots, music, dance, and theatrical performances fill the air. Stop for a while, be captivated by their talent, and let their melodies and moves transport you into a world of entertainment.
8. Head to the City's Iconic Shopping Belt on Orchard Road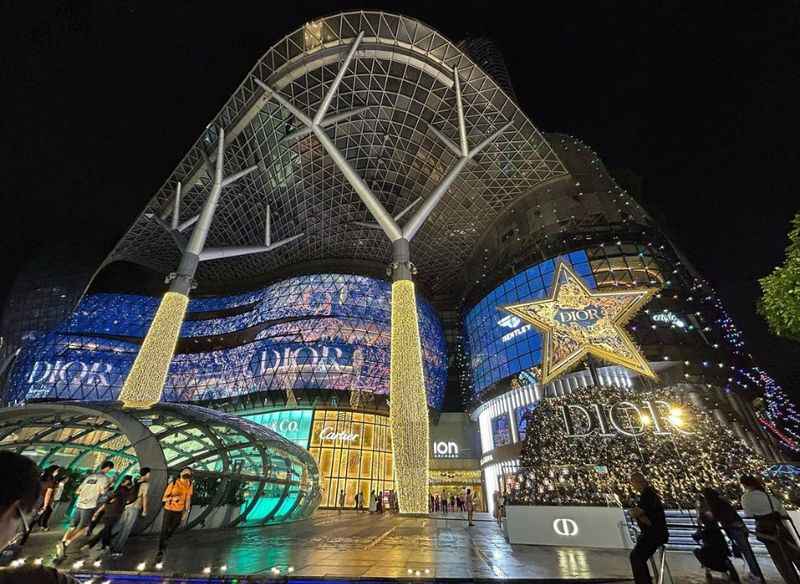 For those shopaholics, visiting this famous road is a must on your list of things to do in Singapore. Located along the famous Orchard Road, this vibrant stretch is lined with luxurious malls, high-end boutiques, and international brands.
Immerse yourself in a shopper's paradise as you explore the diverse range of fashion, electronics, beauty products, and more on Orchard Road.
From flagship stores to trendy concept stores, Orchard Road offers a plethora of options for every style and budget. 
Take a break from shopping and treat yourself to delectable cuisine at the various restaurants and cafes sprinkled throughout the area.
9. Experience the Chinese Culture with a Tour of Chinatown
Explore the vibrant Chinese culture by embarking on a tour of Chinatown in Singapore. This historic neighborhood is a treasure trove of sights, sounds, and flavors that beautifully showcase Chinese heritage.
Take a stroll along the colorful streets adorned with traditional shophouses and explore the bustling markets offering an array of traditional goods and delicacies. 
Visit the ornate temples and witness the devout worship and rituals.
10. Explore Gardens by the Bay in Lion City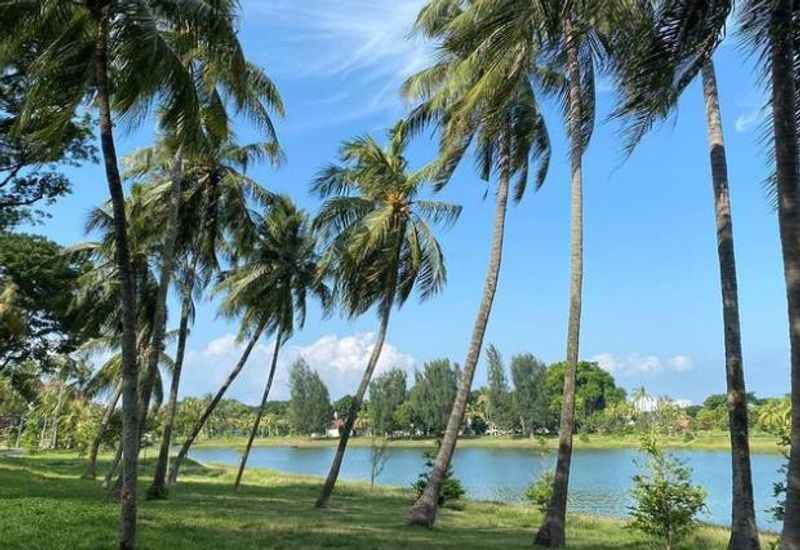 One of the must-do things to do in Singapore is to visit the Gardens by the Bay. This wonderland in Lion City is a captivating fusion of nature and innovation.
As you step into the gardens, you'll be greeted by the iconic Supertrees, towering vertical gardens that seem to come straight out of a futuristic movie.
Explore the various themed gardens, from the tranquil Serene Garden to the vibrant Flower Dome and Cloud Forest, which house an incredible array of plant species from all over the world.
The highlight of Gardens by the Bay is the enchanting light and sound show known as the Garden Rhapsody, where the Supertrees come alive with a dazzling display of colors and music.
11. Go Jet Skiing at Sentosa Island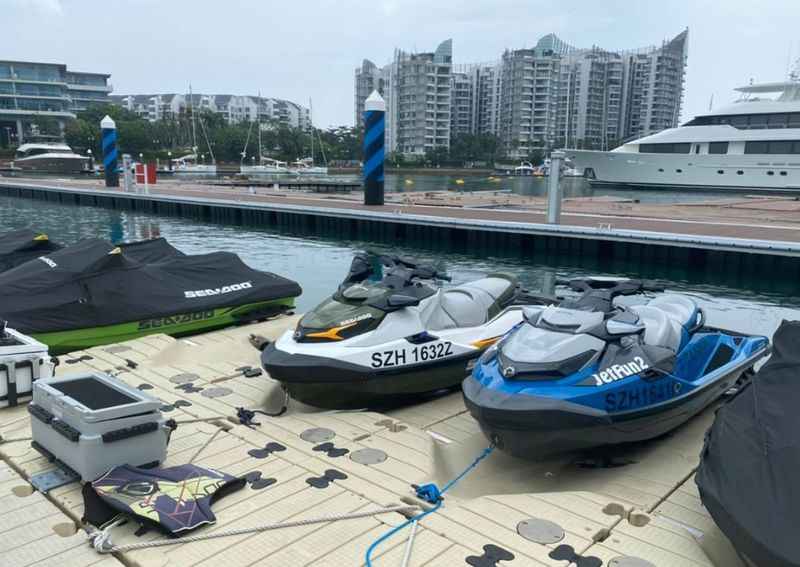 Feel the exhilaration of riding the waves and embrace the thrill of jet skiing at Sentosa Island in Singapore. This tropical paradise offers an ideal setting for water sports enthusiasts seeking an adrenaline rush.
Hop on a jet ski and navigate through the crystal-clear waters, feeling the cool spray against your skin as you zoom across the waves. 
Explore the scenic coastline of Sentosa Island, taking in panoramic views of the skyline and enjoying the refreshing sea breeze.
12. Take a Walk Along the Iconic Marina Bay Sands SkyPark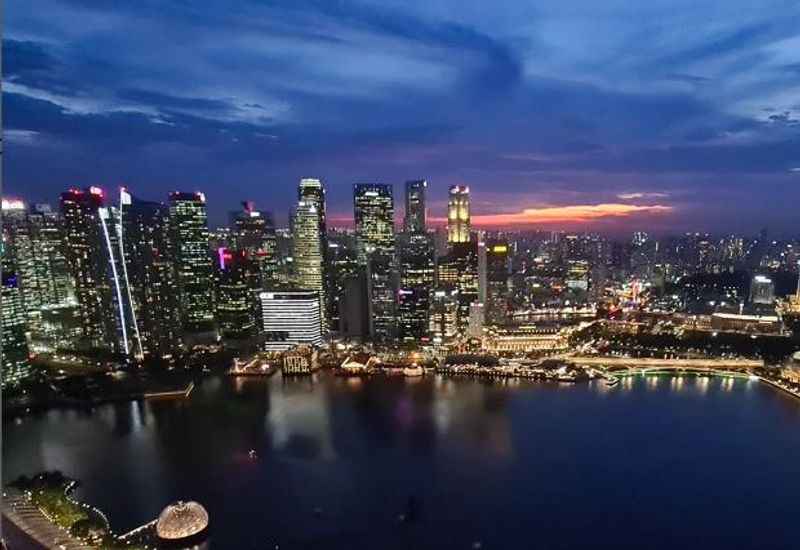 A walk along the iconic Marina Bay Sands SkyPark is an awe-inspiring experience that offers breathtaking views of Singapore's skyline. Perched 57 stories high, this architectural marvel provides some of the best views in Southeast Asia.
As you stroll along the SkyPark's observation deck, you can admire the beauty of the Marina Bay area, taking in iconic landmarks like the Merlion statue and the dazzling cloud forest at Gardens by the Bay.
The elevated walkway at Marina Bay allows you to feel like you're floating above the city, providing a sense of tranquility amidst the urban buzz.
13. Visit the Singapore Zoo and Go on the Night Safari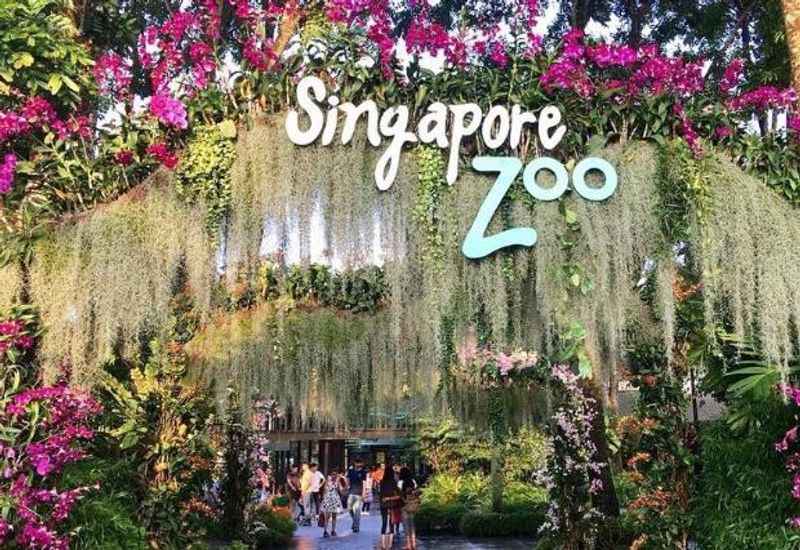 A visit to the Singapore Zoo off of Aft Mandai Lake Rd. is a thrilling adventure for animal enthusiasts. This world-class safari park is home to a diverse array of wildlife from all over the globe.
When the sun sets, don't miss the unforgettable experience of the Night Safari, where you can embark on a nocturnal journey and witness the captivating behaviors of the zoo's nocturnal animals.
From fascinating day encounters to the enchanting Night Safari, going to the Singapore Zoo is one of the most fascinating things to do in Singapore.
14. Experience the Futuristic Wonders at the ArtScience Museum
Step into a world of futuristic wonders at the ArtScience Museum in Singapore. Located at Marina Bay Sands, this iconic museum combines art, science, and technology to create a captivating and immersive experience.
Explore the innovative exhibitions that showcase the intersection of art and science, featuring interactive installations, multimedia displays, and thought-provoking showcases.
From exploring the depths of the ocean to venturing into outer space, the ArtScience Museum takes visitors on a journey of discovery and imagination.
With its striking architecture resembling a lotus flower, the museum itself is a work of art.
15. Enjoy a Thrilling Ride on the Singapore Flyer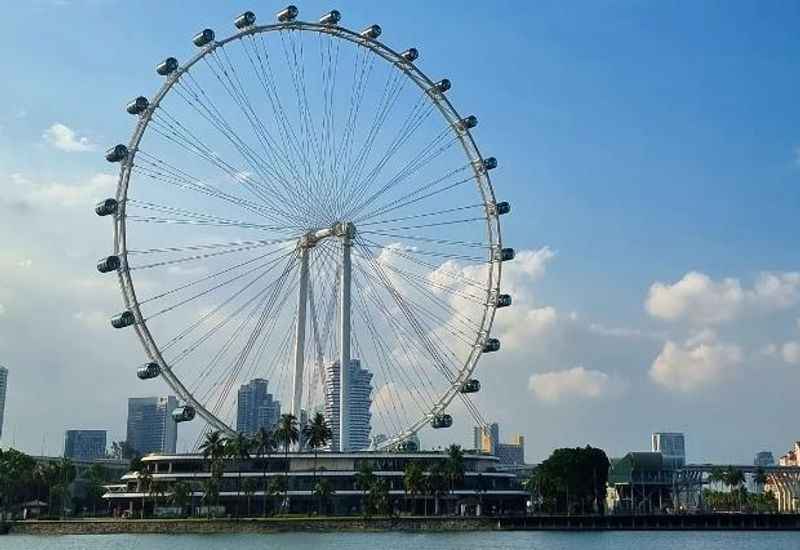 For one of the more thrilling things to do in Singapore, go on an adventure by taking a ride on the Singapore Flyer, the city's iconic observation wheel.
Towering above the skyline at a height of 165 meters in Downtown Singapore, this giant Ferris wheel offers panoramic views of the cityscape that will leave you in awe.
Step into one of the spacious, air-conditioned capsules and prepare for an unforgettable journey. 
As the Singapore Flyer rotates slowly, you'll be treated to breathtaking vistas of Singapore's landmarks, including Marina Bay Sands, the Gardens by the Bay, and the bustling city below.
16. Explore the Rich Flora and Fauna at the Bukit Timah Nature Reserve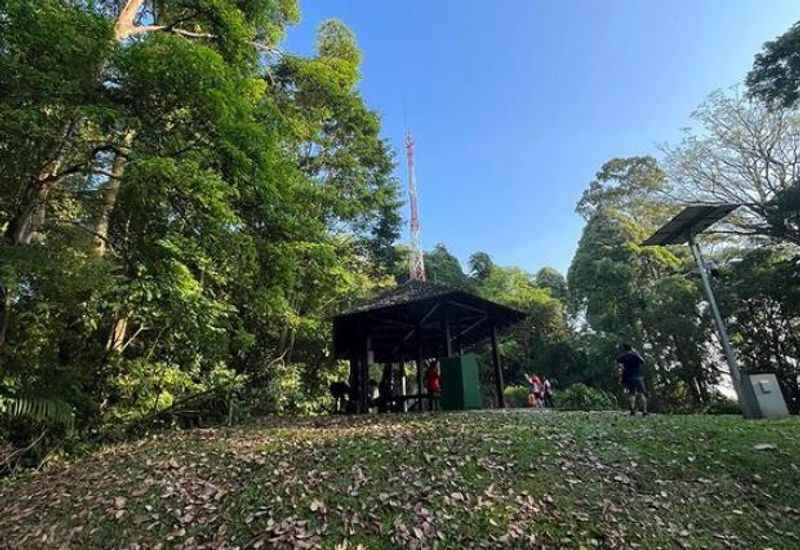 Embark on a nature-filled adventure at the Bukit Timah Nature Reserve in Singapore, where you can explore a diverse and rich ecosystem.
This enchanting reserve is home to one of the last remaining rainforests in the country, offering a sanctuary for a wide variety of flora and fauna.
Lace up your hiking boots and embark on the well-maintained trails that wind through lush greenery and towering trees.
The highlight of the reserve is Bukit Timah Hill, Singapore's highest natural point, which rewards hikers with panoramic views of the surrounding nature.
17. Take a Cable Car Ride to Sentosa Island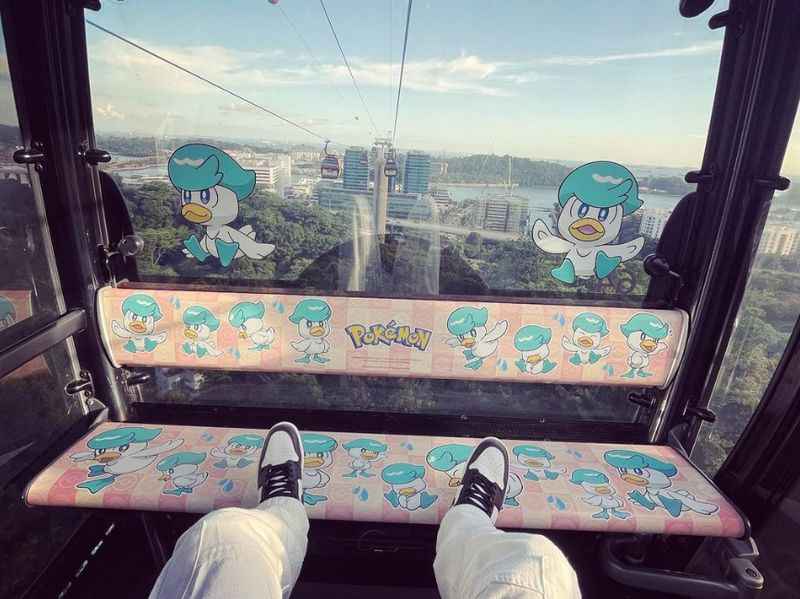 Embark on a breathtaking cable car ride to Sentosa Island and experience a unique and scenic way to reach this tropical paradise. 
Board the cable car at Mount Faber and be treated to stunning aerial views of Singapore's skyline, lush greenery, and sparkling waters below.
As you glide through the sky, you'll be captivated by the panoramic views, including the iconic Sentosa Island with its pristine beaches and vibrant attractions. 
Once at Sentosa, you can book a stay at the lovely Resorts World Sentosa for a cozy night.
18. Immerse Yourself in the Vibrant Atmosphere of Little India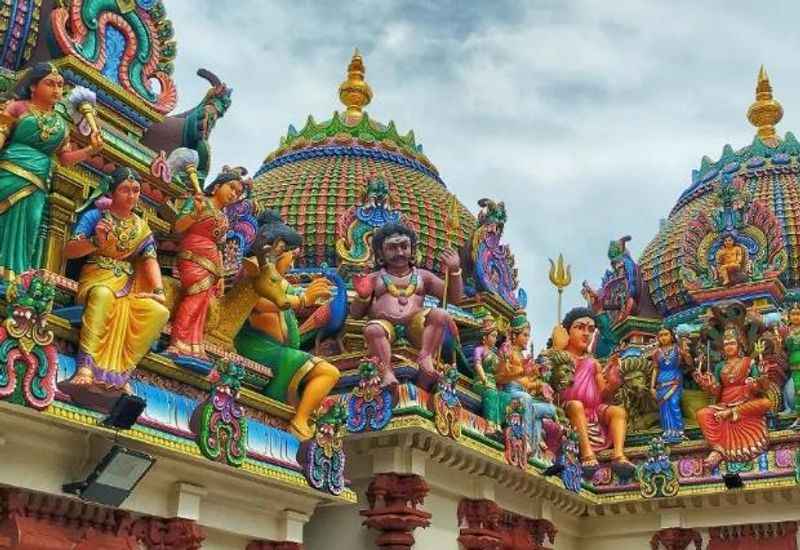 Enjoy the vibrant atmosphere of Little India, a colorful and culturally rich neighborhood in Singapore. Step into a world of sensory delights as you stroll through bustling streets lined with vibrant shops, aromatic spice stalls, and ornate Hindu temples.
The colors, lively music, and mouth watering aromas in Little India create an enchanting experience that is unique to this vibrant enclave. 
Explore the shops offering traditional Indian textiles, intricate jewelry, and aromatic spices.
Indulge in delicious Indian cuisine, from flavorful curries to crispy dosas, at the numerous eateries and street food stalls.
19. Witness the Mesmerizing Light and Water Show at the Spectra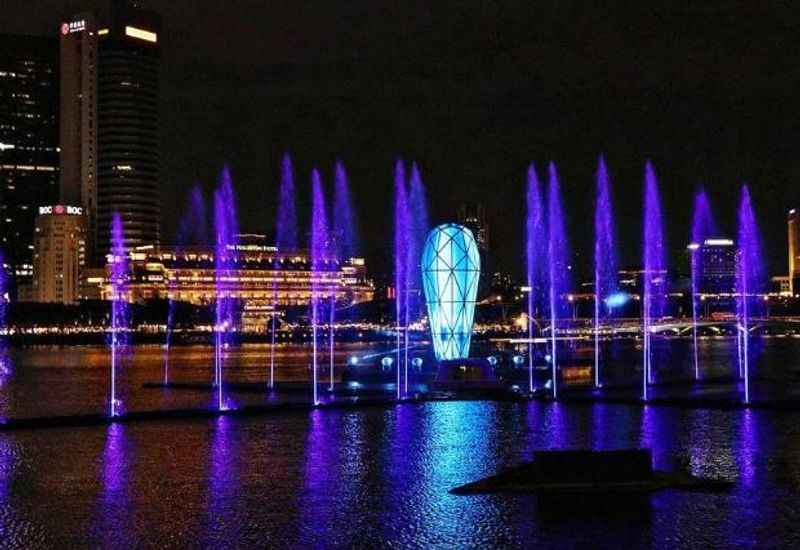 One of the more mesmerizing things to do in Singapore is seeing the Spectra - A Light and Water Show at Marina Bay in Singapore. As the sun sets, head to the Event Plaza near the promenade and be enchanted by this stunning spectacle.
The show at Marina Bay combines vibrant lights, dancing fountains, and synchronized music to create a breathtaking symphony of water and color. 
Watch in awe as the jets of water sway and twirl to the rhythm, illuminated by a dazzling array of lights.
20. Try Out Various Water Sports at East Coast Park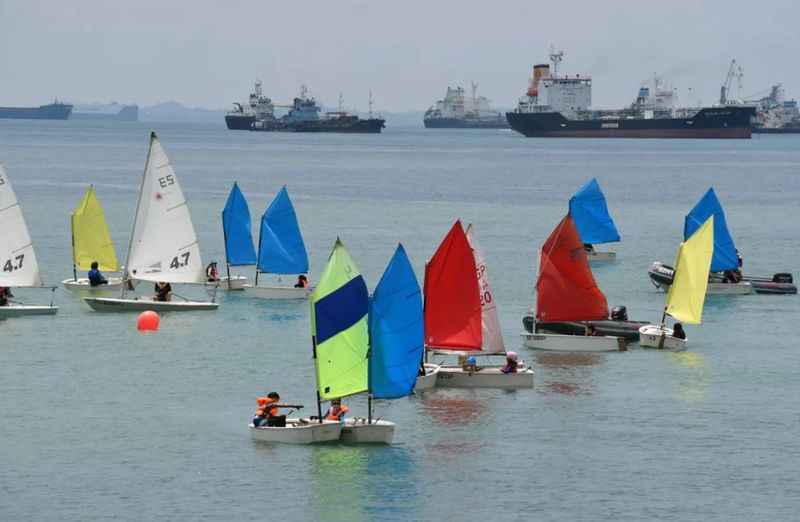 Get ready for a thrilling aquatic adventure at East Coast Park in Singapore, where you can try out a variety of exciting water sports. 
Located along the scenic coastline, this popular park offers a range of activities to satisfy water sports enthusiasts of all levels.
Dive into the waves and ride the surf with exhilarating sessions of surfing or bodyboarding. If you prefer a more leisurely experience, grab a paddleboard or kayak and explore the calm waters at your own pace.
With rental facilities available, you can easily access the equipment you need to enjoy your chosen water sport.
21. Be Adventurous with the Treetop Walk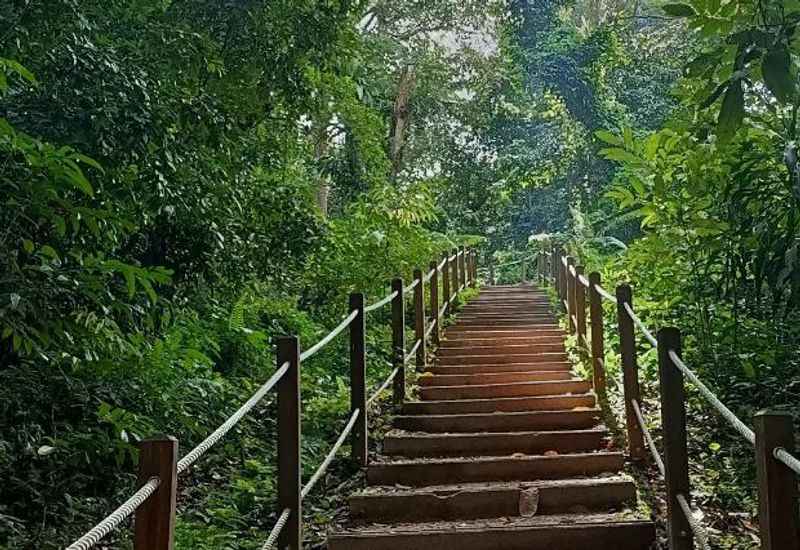 Located within the serene and picturesque MacRitchie Reservoir Park by Mondai Lake Rd., this suspended walkway takes you on a unique adventure through the lush canopy of the forest.
As you ascend to the treetops, you'll be treated to panoramic views of Southeast Asia, treetops swaying gently in the breeze, and the symphony of sounds from resident wildlife.
The Treetop Walk stretches for approximately 250 meters, allowing you to immerse yourself in the tranquility of the forest and observe the diverse flora and fauna that call this area home. Make sure you add this to your list of things to do in Singapore.
22. Get a Taste of Local Street Food at Lau Pa Sat Hawker Center
Indulge your taste buds in the vibrant flavors of local street food at Lau Pa Sat Hawker Center in Singapore. 
Located in the heart of the city's business district, this historic food haven offers a wide array of delectable dishes that will satisfy any craving.
Step into the bustling atmosphere filled with food stalls with the aroma of sizzling satay, aromatic spices, and mouthwatering seafood.
23. Learn About the Country's History at the National Museum of Singapore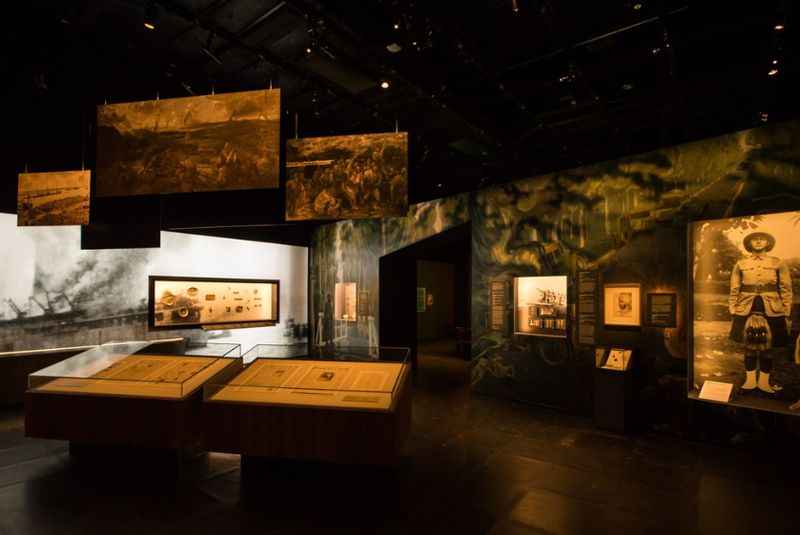 Journey through time and learn about the rich history of Singapore at the National Museum of Singapore. Discover fascinating artifacts, interactive exhibits, and multimedia displays that bring history to life.
Housed in a majestic colonial building, the National Museum of Singapore takes visitors on an immersive exploration of the country's past, from its early beginnings to its modern-day achievements.
24. Relax and Unwind at the Beautiful Singapore Botanic Gardens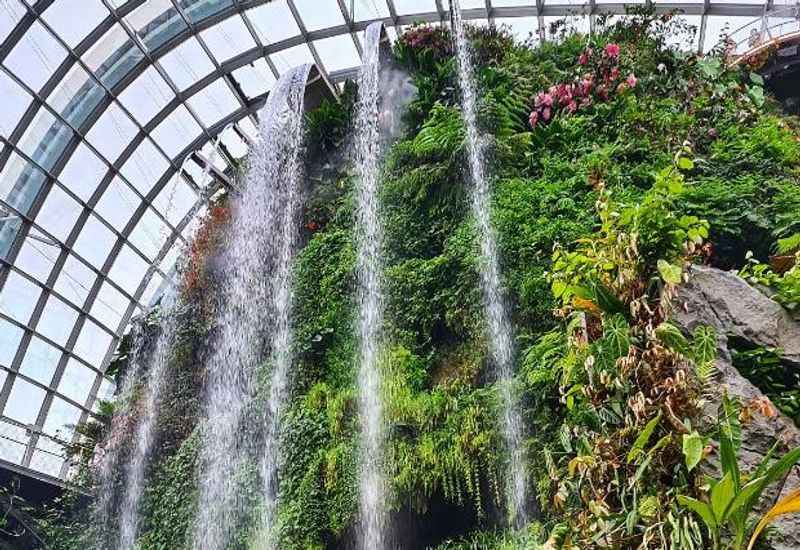 Escape the hustle and bustle of the city and find tranquility amidst the natural beauty of the Singapore Botanic Gardens. This lush oasis is a perfect retreat for those seeking relaxation and rejuvenation.
Take a leisurely stroll along the winding paths of the Singapore Botanic Gardens, surrounded by vibrant flowers, lush greenery, and serene lakes. 
Discover the stunning National Orchid Garden, home to a breathtaking collection of orchid species.
Find a cozy spot under the shade of a tree or by a peaceful waterfall, and immerse yourself in the soothing sounds of nature. This is one of the most relaxing things to do in Singapore.
25. Learn about Singapore's History at the Asian Civilizations Museum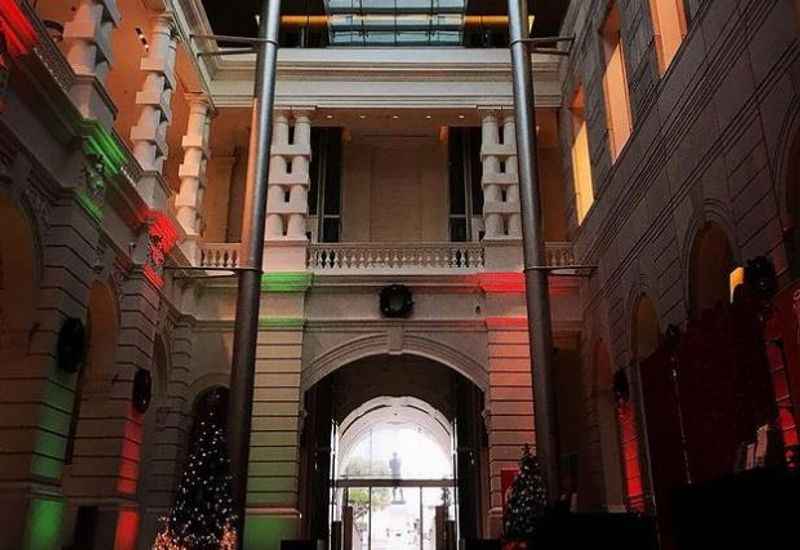 Embark on a captivating journey through Singapore's history at the Asian Civilizations Museum. Located along the historic Singapore River, this renowned museum offers a fascinating exploration and history of the diverse cultures and civilizations that have shaped the region.
Go to one of the exhibits that showcase artifacts, artworks, and interactive displays spanning thousands of years. 
Discover the intricate traditions and customs of different Asian cultures, including the influences of Chinese, Indian, Southeast Asian, and Islamic civilizations.
26. Go Ziplining at Mega Adventure Park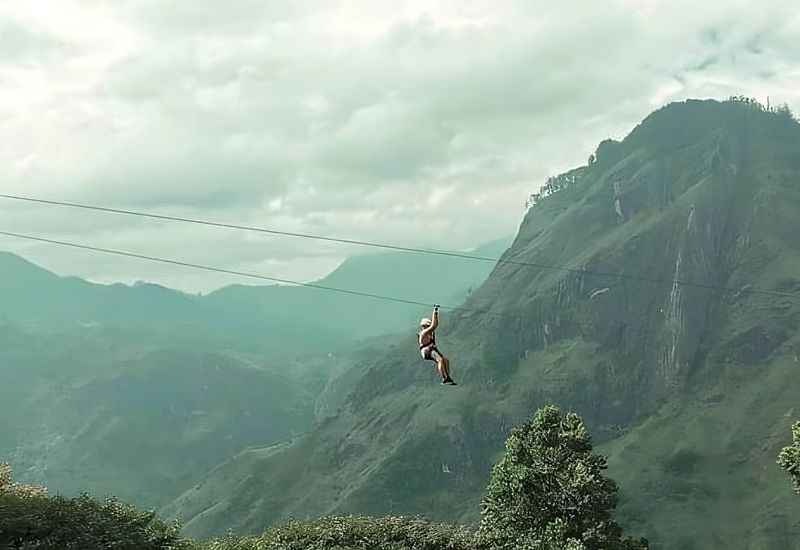 Located on Sentosa Island, this outdoor playground offers an exhilarating zipline experience like no other. Soar through the air, suspended high above the treetops, and enjoy panoramic views of the island's stunning landscape.
Feel the rush of wind against your face as you zip from one point to another, traversing a series of thrilling zip lines. 
If you're a daredevil seeking an adrenaline rush this is one of the most adventurous things to do in Singapore.
27. Get in Touch With Nature at ASEAN Heritage Park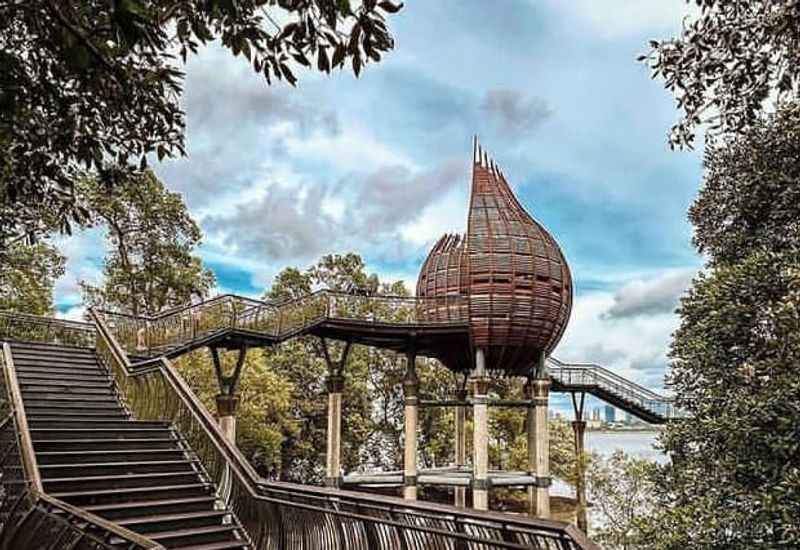 ASEAN Heritage Park in Singapore is a treasured gem that celebrates the region's rich natural heritage and biodiversity.
Nestled within the lush surroundings of the Bukit Timah Nature Reserve, this protected area showcases the unique ecosystems and wildlife found in Southeast Asia.
As you explore the park's trails, you'll encounter a diverse range of flora and fauna, including rare and endangered species.
From towering trees and vibrant orchids to elusive monkeys and colorful birds, the park offers an immersive experience for nature enthusiasts and wildlife lovers.
28. Visit the Tallest Indoor Waterfall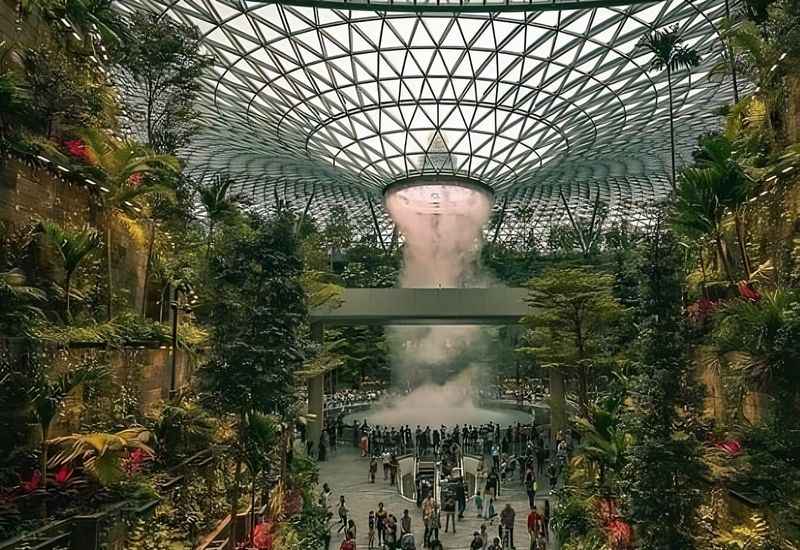 Experience a slice of natural wonder at Singapore's Changi Airport with a visit to the magnificent Shiseido Forest Valley. This architectural marvel is home to the world's tallest indoor waterfall in the world, known as the Rain Vortex.
As you step into the Shiseido Forest Valley at the Changi Airport, you'll be awestruck by the stunning sight of water cascading gracefully from a height of 40 meters, creating a mesmerizing spectacle of cascading water and shimmering light.
Surrounding the world's tallest indoor waterfall is a lush indoor forest, complete with verdant gardens and walking trails, offering a serene escape from the hustle and bustle of the airport.
29. Stroll by the Skyscrapers Near Raffles Place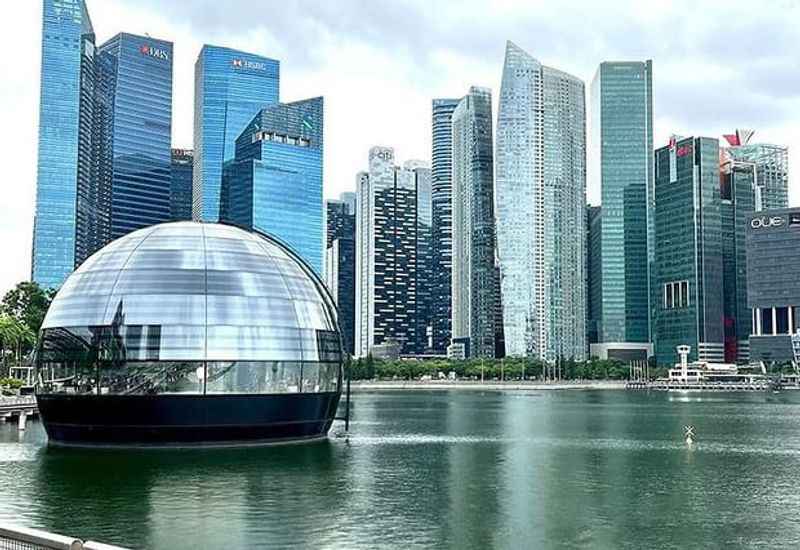 Nestled in the heart of Singapore's Central Business District, Raffles Place is a lively hub of commerce, culture, and history. This iconic landmark is home to the city's most prominent financial institutions, corporate headquarters, and luxurious skyscrapers.
Marvel at the gleaming glass facades of towering office buildings, such as the iconic Raffles Place Tower and One Raffles Place.
Amidst the bustling business atmosphere, you'll also find charming historical sites, such as the iconic Raffles Hotel and the historic Alkaff Mansion.
30. Take a River Cruise Along the Singapore River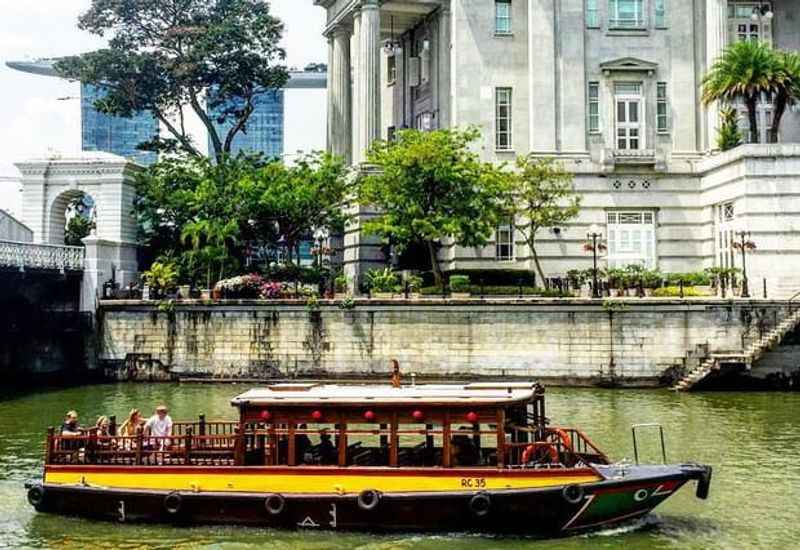 Embark on a nostalgic journey and take a leisurely Singapore river cruise along the historic Singapore River. As you board, you'll be transported back in time to the early days of Singapore's development.
Cruise along the meandering river, passing by iconic landmarks, colorful shophouses, and modern skyscrapers that line the waterfront. Listen to the captivating stories shared by the boatmen, who recount the river's vibrant history and transformation.
Marvel at the juxtaposition of old and new as you glide past Clarke Quay, Boat Quay, and Marina Bay.
31. Experience the Excitement of Universal Studios Singapore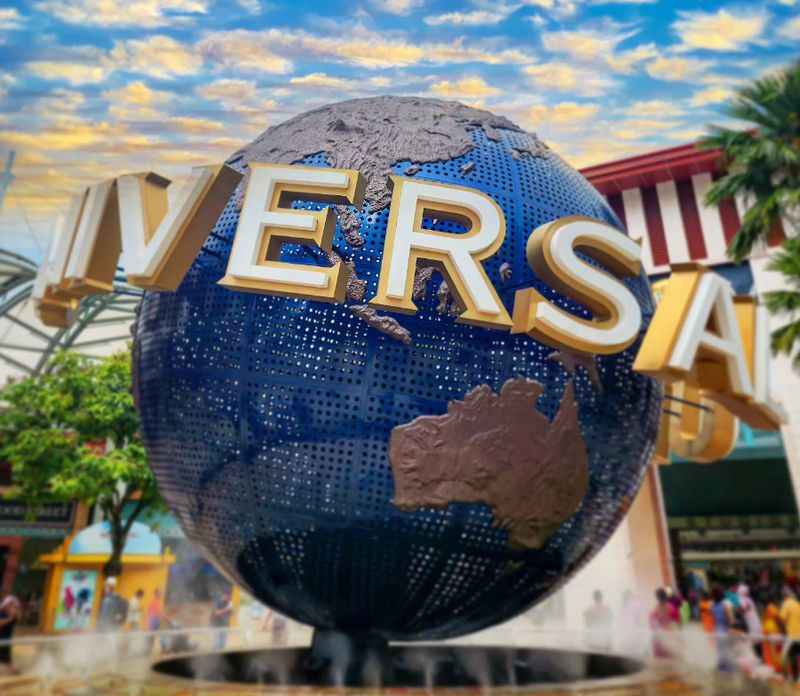 Get ready for an adventure-filled day at Universal Studios Singapore, where blockbuster movies come to life. Step into this world-class theme park in Singapore and immerse yourself in a thrilling experience like no other.
This is the first amusement park of its kind to open in Southeast Asia, which makes it a must-do when visiting Singapore. Explore seven themed zones, each offering unique attractions, exhilarating rides, and captivating shows.
From Ancient Egypt to the action-packed streets of New York, Universal Studios transports you to iconic movie sets and beloved fictional worlds.
Spending the day at Southeast Asia's Universal Studios is one of the most adrenaline-pumping things to do in Singapore.
32. Indulge in Shopping and Cafes at Vibrant Haji Lane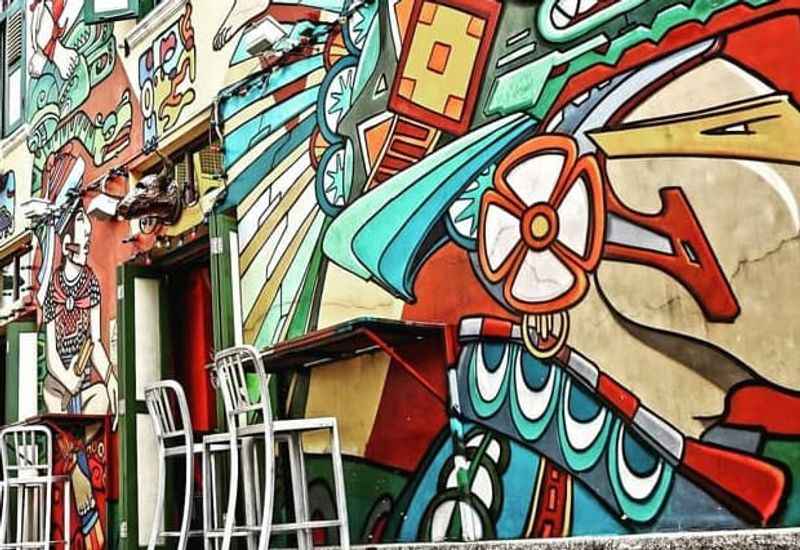 Indulge in a unique shopping and cafe experience at the vibrant Haji Lane in Singapore. Nestled in the historic Kampong Glam neighborhood, this narrow lane is a hidden gem filled with local shops, trendy boutiques, and charming cafés.
Discover unique fashion finds, handmade crafts, and one-of-a-kind accessories that reflect the creativity and individuality of the local design scene.
After a satisfying shopping spree, take a break at one of the charming cafes offering a delightful range of artisanal coffees, delectable pastries, and mouthwatering international cuisine.
33. Meet the Amphibians at Jurong Frog Farm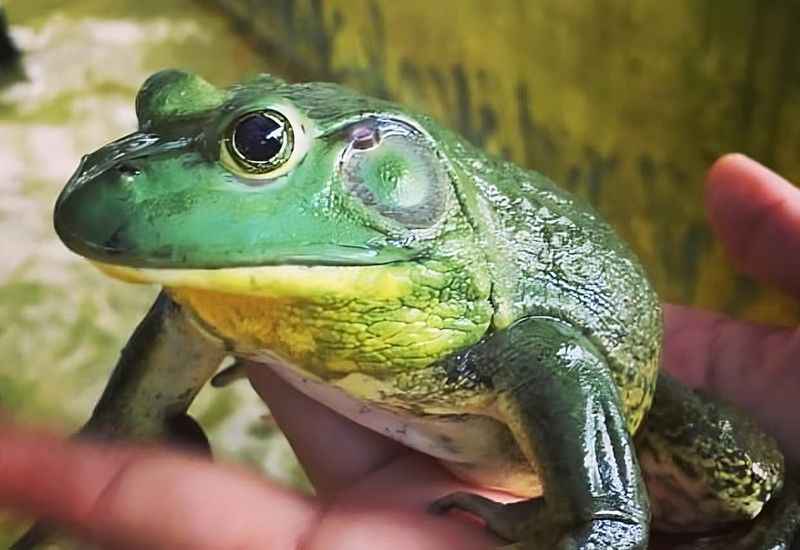 Step into the fascinating world of amphibians and meet the critters at Jurong Frog Farm, an engaging and educational destination in Singapore. Located in the lush countryside, this farm offers a unique opportunity to learn about and interact with frogs.
Go on a guided tour where you'll get to see various species of frogs up close, learn about their lifecycle, and understand their importance in the ecosystem.
34. Enjoy a Day of Family Fun at Adventure Cove Waterpark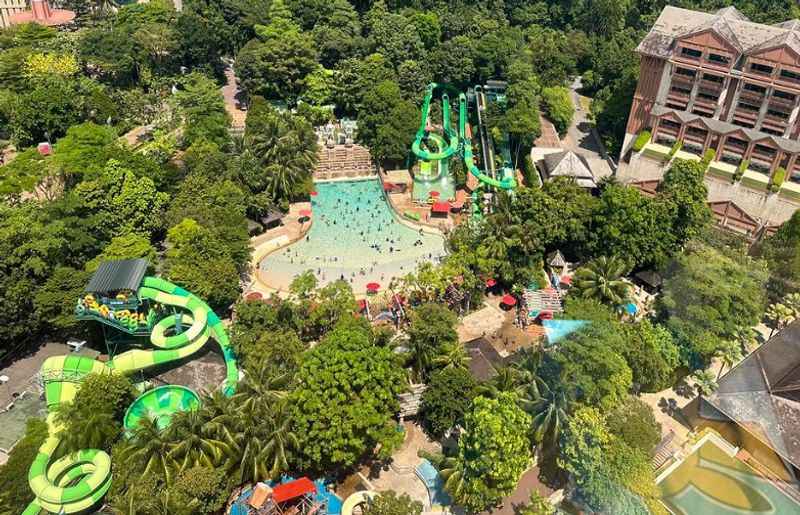 Get ready for a day of family fun at Adventure Cove Waterpark in Singapore. This thrilling water park offers a wide range of attractions and activities that will keep everyone entertained.
From adrenaline-pumping water slides to relaxing lazy rivers, there's something for everyone in the family. Brave the twists and turns of the Riptide Rocket, plunge down high-speed water slides, or snorkel with tropical fish in the Rainbow Reef.
With its exciting rides, immersive experiences, and opportunities for relaxation, Adventure Cove Waterpark is the perfect destination for a memorable and fun-filled day with the whole family.
35. Learn about Marine Life at the S.E.A. Aquarium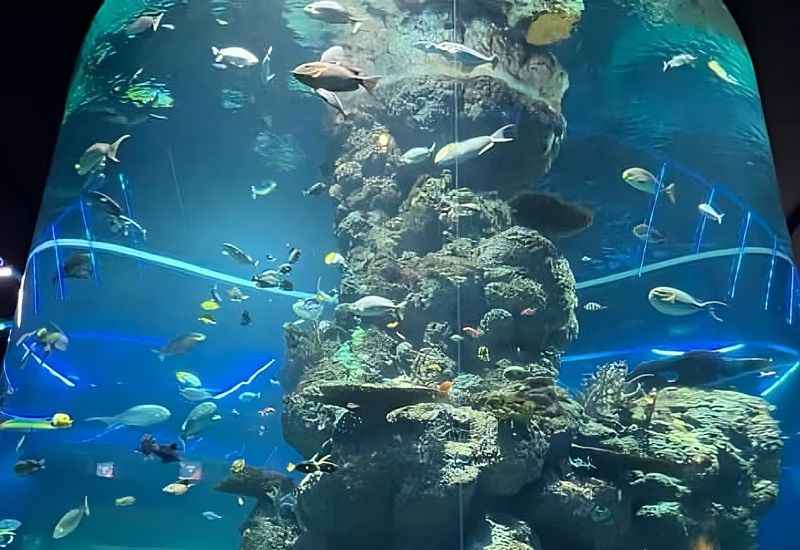 Dive into the mesmerizing marine world at the S.E.A. Aquarium in Singapore and discover the fascinating creatures that inhabit the oceans.
This renowned aquarium offers an immersive experience like no other, where you can witness the beauty and diversity of marine life up close.
Look at the graceful movements of sharks, the vibrant colors of tropical fish, and the delicate dance of rays. Let's not forget the magnificent giant spider crab, with its impressive size and intricate features.
36. Experience the Tranquility of the Buddha Tooth Relic Temple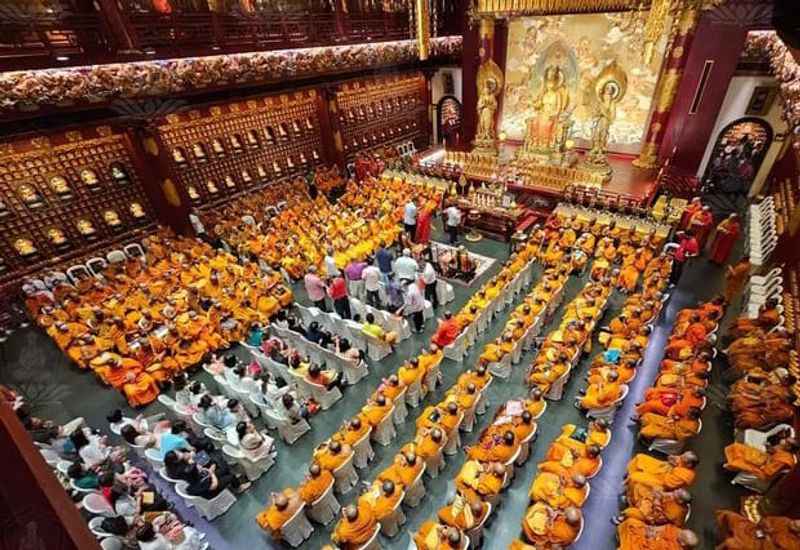 Experience a serene and spiritual atmosphere at the Buddha Tooth Relic Temple off Pagoda Street in Singapore. This magnificent temple, located in the heart of Chinatown, is a place of worship and a cultural treasure.
Admire the five-story high prayer hall, which houses a stunning golden stupa that is believed to house the sacred tooth relic of Buddha.
37. Attend a Live Performance at the Victoria Theatre and Concert Hall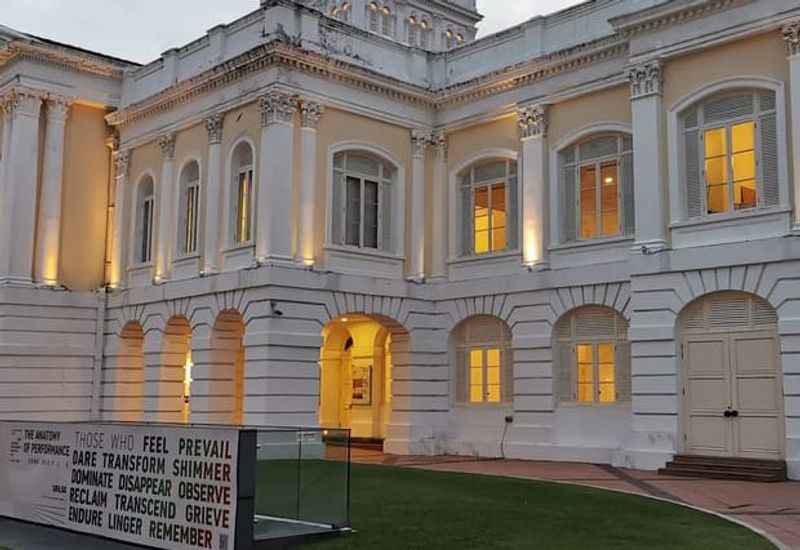 Join the world of performing arts by attending a live performance at the historic Victoria Theatre and Concert Hall in Singapore's City Hall district.
This iconic venue, with its stunning neoclassical architecture, sets the stage for an unforgettable cultural experience.
Step into the grand theater, adorned with elegant chandeliers and plush seating, and feel the anticipation as the lights dim and the curtains rise. Be transported by the enchanting melodies, captivating performances, and electrifying energy of the live stage.
38. Dine at a Farm-to-Table Restaurant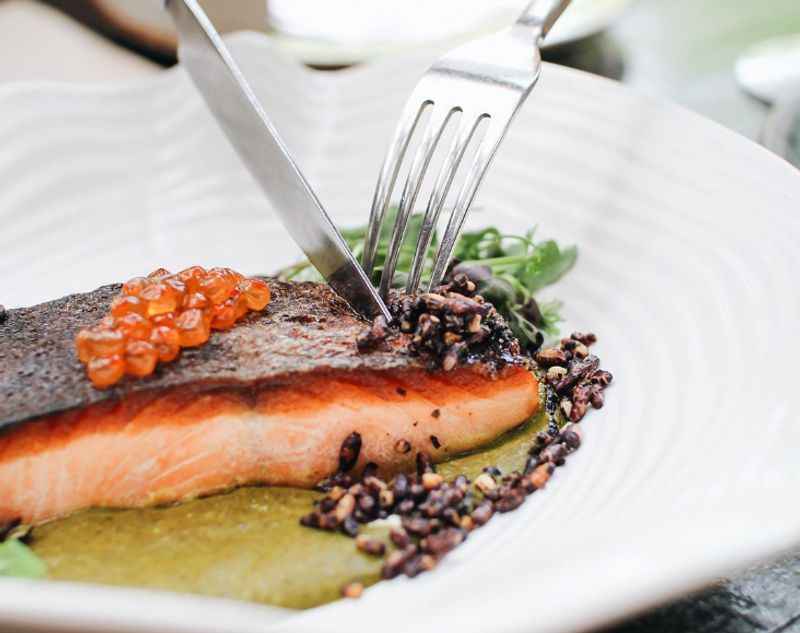 Experience the delectable flavors of farm-to-table dining at an urban farm restaurant in Singapore. These unique culinary establishments bring the freshness of the harvest right to your plate, offering a truly immersive and sustainable dining experience.
Indulge in dishes prepared with locally sourced ingredients, often sourced directly from nearby urban farms. Delight in the vibrant flavors and vibrant colors of dishes made with organic and seasonal produce, supporting the local food ecosystem and reducing the carbon footprint.
As you savor each bite, you'll not only enjoy the delicious cuisine but also appreciate the efforts made to promote sustainable agriculture and support local urban farming initiatives. For foodie lovers, this is one of the most unique things to do in Singapore.
39. Explore the Unique Biodiversity of the Sungei Buloh Wetland Reserve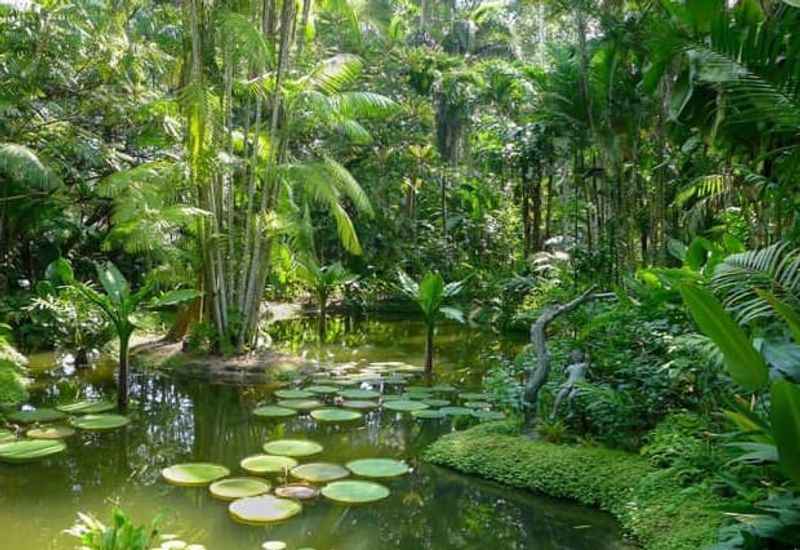 Spanning over 200 hectares, this nature reserve is a haven for both resident and migratory birds, making it a paradise for birdwatchers.
As you wander through the mangroves, boardwalks, and observation hides, you'll be enchanted by the sight of colorful birds in their natural habitat.
From majestic herons and egrets to elusive kingfishers and plovers, the reserve offers a rare opportunity to observe these winged wonders up close.
The wetlands are also teeming with a variety of other wildlife, including mudskippers, monitor lizards, and even estuarine crocodiles.
40. Get Lucky at Marina Bay Sands Casino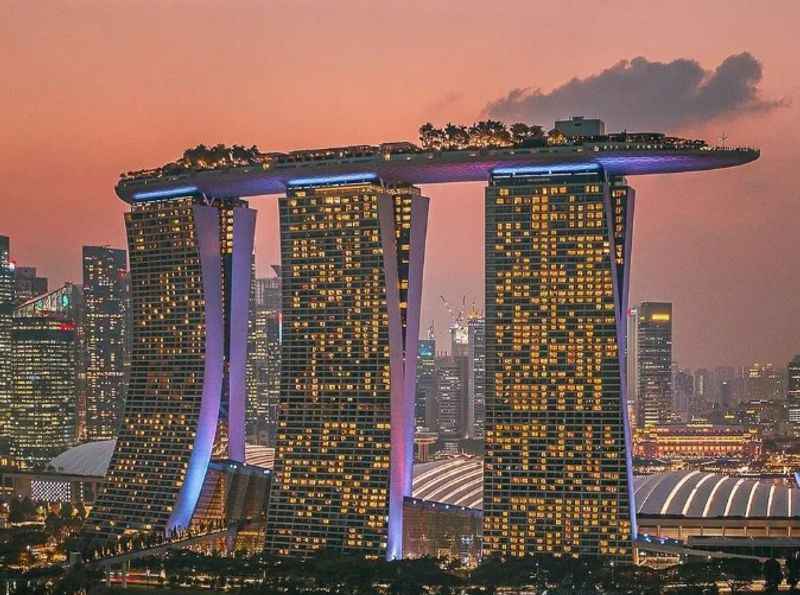 If you're feeling lucky, head to the renowned Marina Bay Sands Casino in Singapore for an exhilarating gaming experience. Step into the vibrant atmosphere and immerse yourself in the excitement of table games and slot machines.
The casino offers a luxurious and upscale setting, where you can enjoy attentive service and a wide range of amenities.
Whether you're an experienced gambler or a novice looking for some thrilling entertainment, Marina Bay Sands Casino offers a chance to test your luck and potentially walk away with unforgettable memories.
41. Relax at Fort Canning Park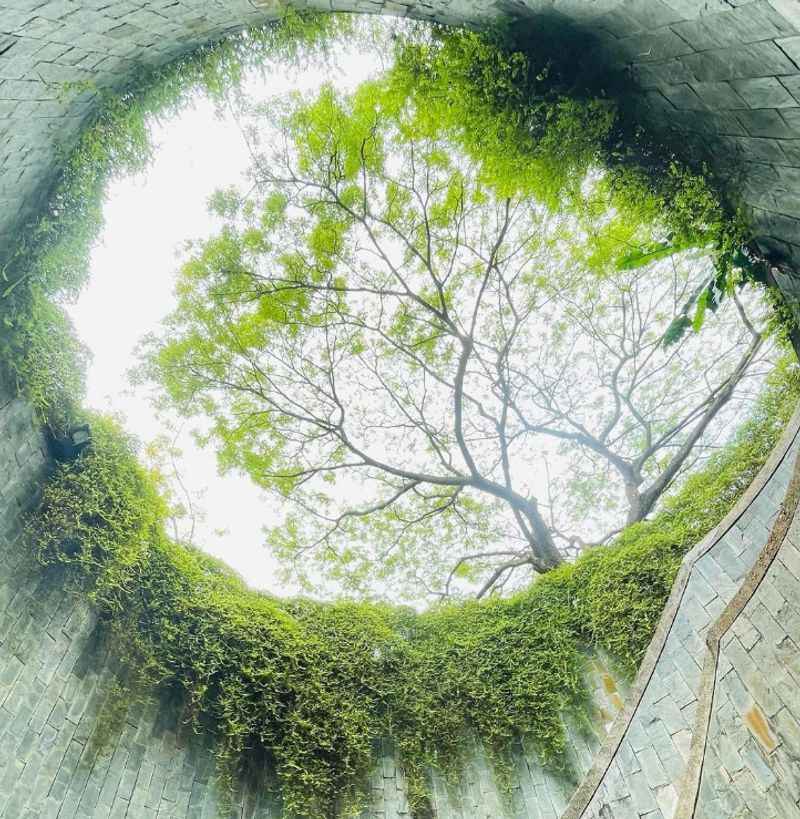 Located atop a lush hill in the City Hall district, this historic park offers a serene retreat with its picturesque landscapes and tranquil ambiance. Take a leisurely stroll through the park's winding pathways, shaded by majestic trees and surrounded by beautiful flora.
Discover the park's incredible history as you explore its various landmarks, including the Fort Gate, Battle Box, and Raffles Terrace. For a more relaxing activity, stopping by Fort Canning Park is one of the best things to do in Singapore.
42. Explore the Nature Trails of Labrador Nature Reserve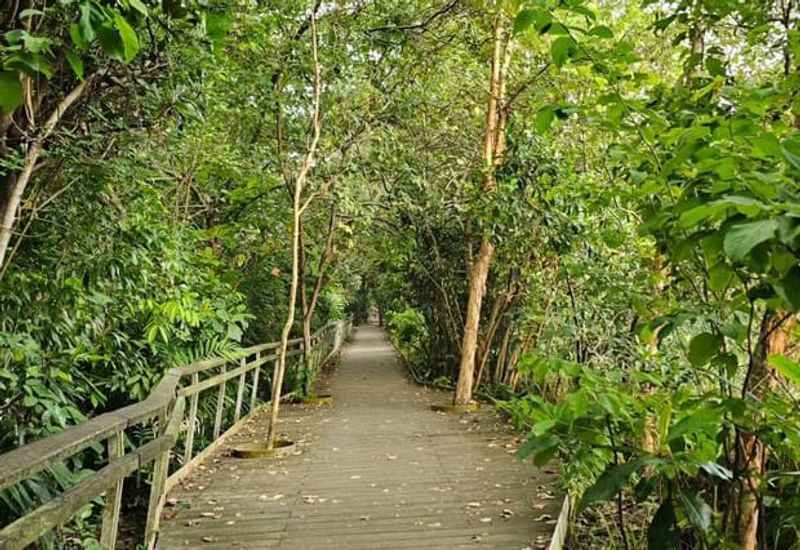 Labrador Nature Reserve offers a diverse range of habitats, including lush forests, rocky shores, and pristine mangroves, making it a haven for wildlife and nature enthusiasts alike.
Take a leisurely stroll along the scenic coastal boardwalks, where you can enjoy panoramic views of the sea and spot various bird species. 
Explore the nature trails that wind through the reserve, immersing yourself in the serene beauty of the surrounding greenery.
Keep an eye out for monitor lizards, squirrels, and other creatures that call this reserve home.
43. Ride a Ferry Boat to St. John's Island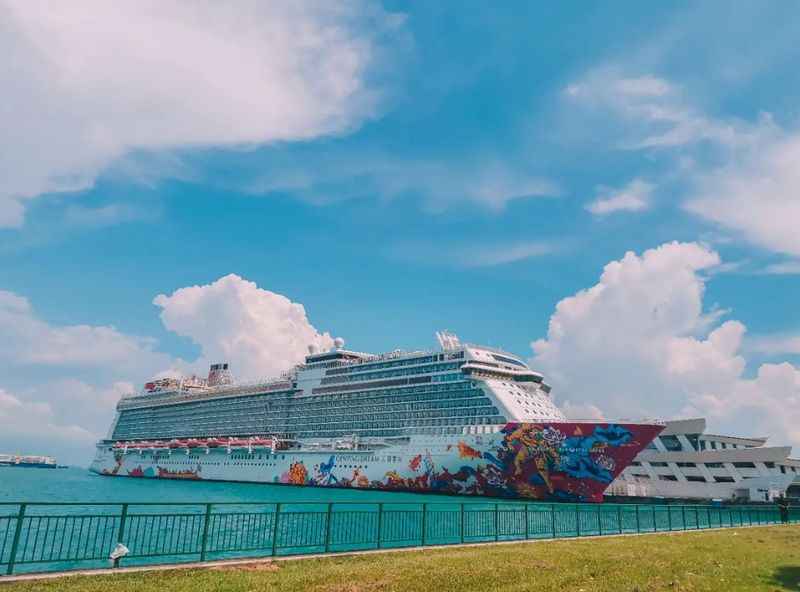 As you sail from the Marina South Pier and across the tranquil waters, you'll be captivated by the scenic views of the city skyline and the surrounding sea. Upon arrival, you'll be greeted by the island's serene and untouched beauty.
Take a leisurely stroll along the sandy shores, feel the gentle sea breeze against your skin, and bask in the island's peaceful atmosphere.
Don't miss the chance to visit the Marine Aquaculture Centre, which showcases Singapore's efforts in marine conservation and research.
44. Go Shopping at the ION Orchard Mall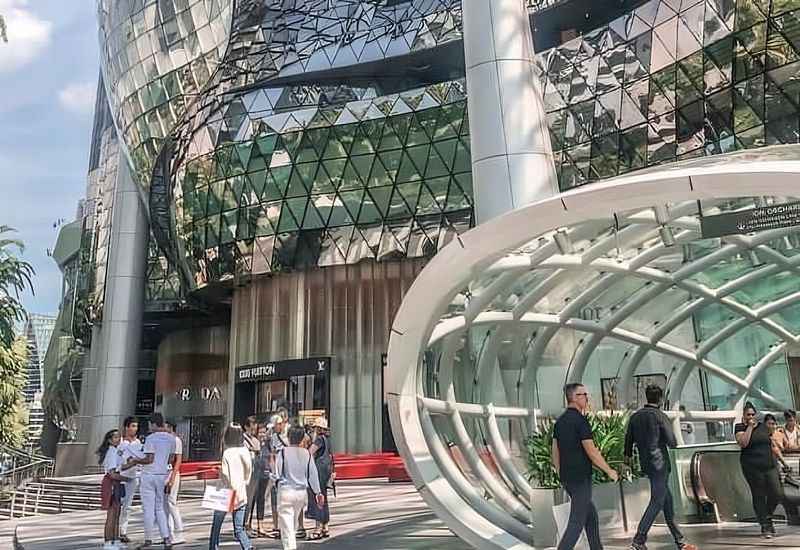 ION Orchard Mall is a premier shopping destination in Singapore that embodies luxury, style, and sophistication. Located along the bustling Orchard Road, this iconic mall is renowned for its upscale retail offerings and world-class fashion brands.
Step into ION Orchard and be greeted by a stunning interior, adorned with elegant architecture and modern design.
Explore a diverse range of fashion boutiques, flagship stores, and designer labels, showcasing the latest trends and exclusive collections. 
If you are in a shopping mood, this is one of the best things to do in Singapore.
45. Visit One of the Many Heritage Gardens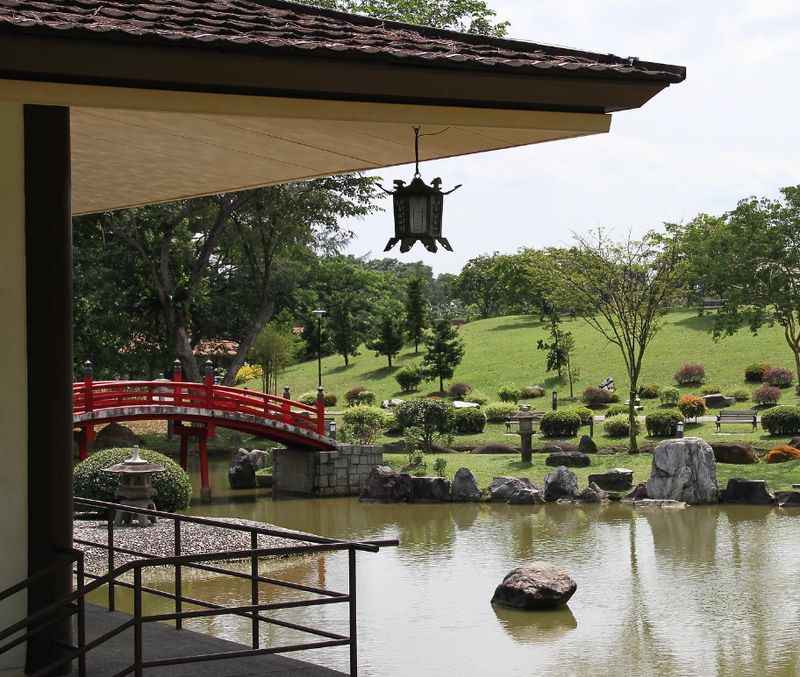 The heritage gardens in Singapore are known for their rich history and cultural significance. These gardens pay homage to Singapore's diverse heritage and offer visitors a glimpse into the nation's past.
Each garden represents a different aspect of Singapore's cultural fabric, showcasing the traditions, architecture, and flora associated with various ethnic communities.
From the Chinese Garden with its serene pavilions and traditional architecture to the Malay Heritage Garden adorned with intricate wood carvings, these gardens provide a serene and immersive experience.
46. Enjoy an Afternoon at Punggol Waterway Park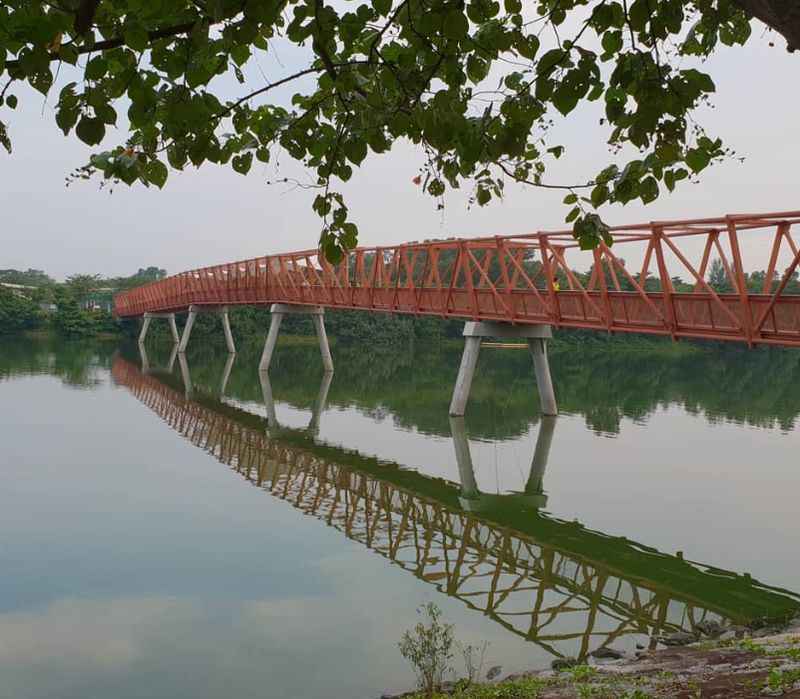 Punggol Waterway Park is a scenic and vibrant park located in the northeastern part of Singapore. Spanning over 12 hectares, this picturesque park is built around a waterway that stretches across the Punggol area.
Visitors can take leisurely walks or bike rides along the well-maintained paths that run parallel to the waterway while enjoying the refreshing breeze.
The park also boasts a variety of amenities, including playgrounds, fitness areas, and a water playground for children to splash and have fun.
47. Eat at a Floating Restaurant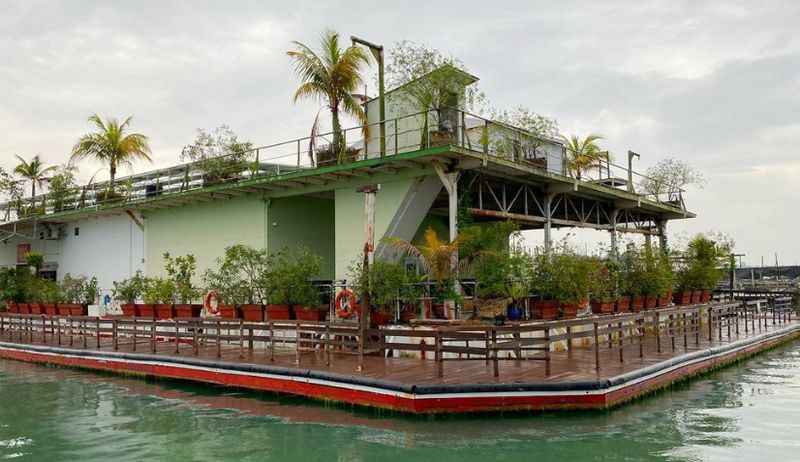 Savor a unique dining experience at a floating restaurant near Changi Point Ferry Terminal in Singapore. Step aboard a charming floating establishment and indulge in a delightful meal while enjoying picturesque views of the water.
Delight in a delectable selection of fresh seafood dishes, local specialties, and international cuisine, expertly prepared by talented chefs. 
As you dine, immerse yourself in the tranquil surroundings and the gentle bobbing of the water beneath you.
FAQs About Things to Do in Singapore
Now let's look at some of the most frequently asked questions about fun things to do in Singapore.
Are the attractions suitable for families with young children?
Yes, many of the attractions in Singapore are family-friendly and offer activities suitable for young children. Places like Universal Studios Singapore, Singapore Zoo with the Night Safari, and Adventure Cove Waterpark have dedicated areas and rides designed for kids.
What are the best foods to try in Singapore?
Singapore is renowned for its diverse culinary scene, offering a wide array of delicious dishes influenced by various cultures. Some of the best are the national dish, Hainanese Chicken Rice, Laksa, Chili Crab, and any fresh seafood you can find.
Are there any budget-friendly options?
While Singapore is known for its luxury and upscale experiences, there are plenty of budget-friendly things to do in Singapore. Exploring the beautiful cloud forest at Gardens by the Bay, strolling through the colorful Haji Lane, or visiting free attractions like Merlion Park and Sentosa Island's beaches are all recommended.
What are the most popular tourist attractions for thrill enthusiasts?
Adventure seekers and thrill enthusiasts will find plenty to do in Singapore. From taking a thrilling ride on the Singapore Flyer and trying out various water sports at East Coast Park to experiencing adrenaline-pumping rides at Universal Studios Singapore and taking a cable car to Sentosa Island, there are many things to do in Singapore.
Summing up: The Best Things to Do in Singapore
Singapore offers an incredible array of experiences that cater to all interests and preferences. From iconic landmarks to hidden gems, the Lion City captivates visitors with its diverse culture, stunning architecture, and vibrant attractions.
With its world-class attractions, beautiful parks, and melting pot of cultures, Singapore truly lives up to its reputation as a dynamic and captivating destination.
So, embark on your Singaporean adventure and make memories that will last a lifetime when you visit Singapore.