28 Fun Things to Do in Orlando | 2023 (with Photos)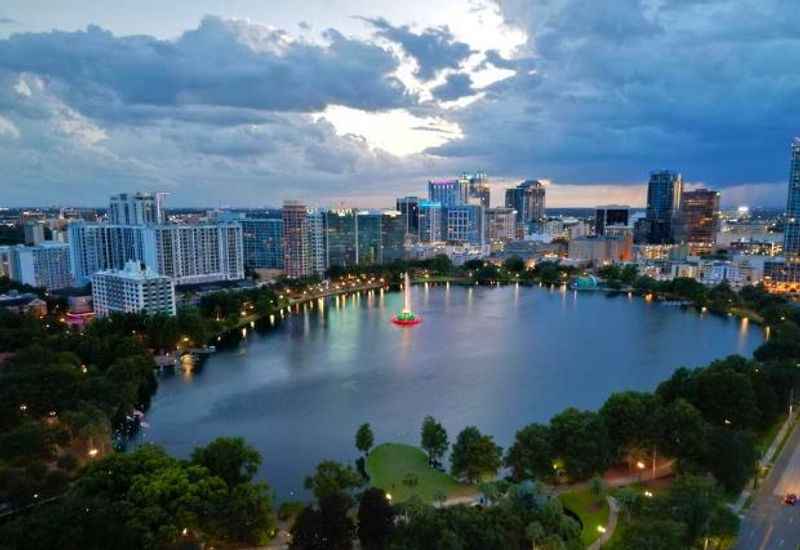 Are you heading to Orlando, FL, without knowing where to go or what to do? No problem.
Below, we've provided a list of 28 awesome Orlando attractions that provide fun things to do in Orlando for the whole family.
You might not know what else Orlando, Florida has to offer, besides Walt Disney World. But in fact, there's plenty.
As well as Orlando's other major theme parks, there are museums, thrilling activities, opportunities to get in touch with nature, and world-famous malls to explore in Orlando, FL.
So, pack your bags and head on over to the sunshine state for some family fun.
1. Walt Disney World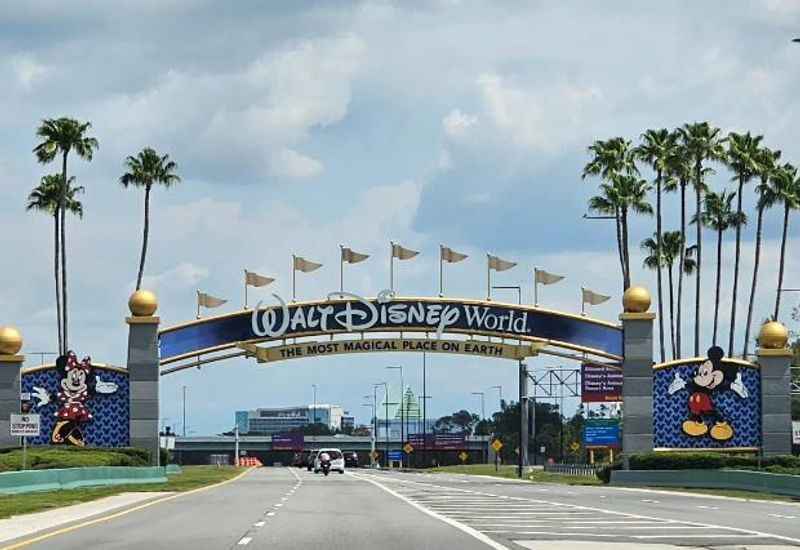 While you probably already know that Orlando, FL is home to Walt Disney World, no list of fun things to do in Orlando would be complete without mentioning it.
Walt Disney World Resort, at Lake Buena Vista, is home to four theme parks, two water parks, and over twenty resort hotels.
The Disney parks include Magic Kingdom Park, EPCOT Park, Disney's Animal Kingdom Theme Park, and Disney's Hollywood Studios Theme Park. You can get one-park or multi-park tickets, depending on which you want to see.
On top of that, Disney World is home to Disney Springs retail and recreation area. Inside Disney Springs, visitors will find over fifty brand names and Disney-themed stores, as well as plenty of dining options and even some great shows. Disney Springs provides fun for the entire family.
And if you are having an all-adult party, you can also drink your way around the world at EPCOT's World Showcase.
2. Universal Orlando Resort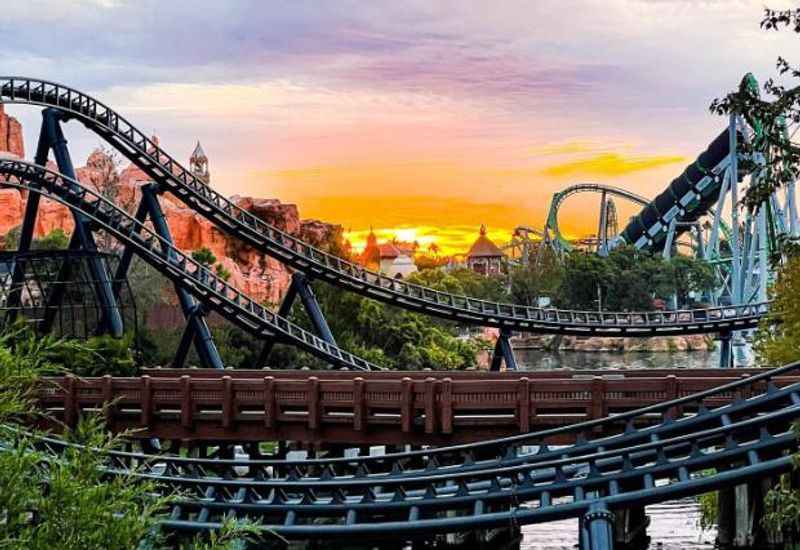 As well as Disney World, Orlando, Florida, is also home to Universal Studios. The Universal Orlando Resort is home to Universal Studios theme park, as well as Universal's Islands of Adventure and Volcano Bay.
The Universal Studios theme park connects to Islands of Adventure via the Hogwarts Express, so if you want to ride the train, you need a two-park ticket.
Universal's Islands of Adventure theme park includes The Wizarding World of Harry Potter and Jurassic Park, among other major attractions.
Within the Wizarding World of Harry Potter, there is a full construction of Diagon Alley and Hogsmeade, as well as several thrilling rides and an opportunity to drink butterbeer.
Any Potter fan will be in awe of Orlando, Florida's Wizarding World of Harry Potter, as it brings the books to life.
Universal Studios are opening another theme park in 2025, called Universal's Epic Universe.
3. ICON Park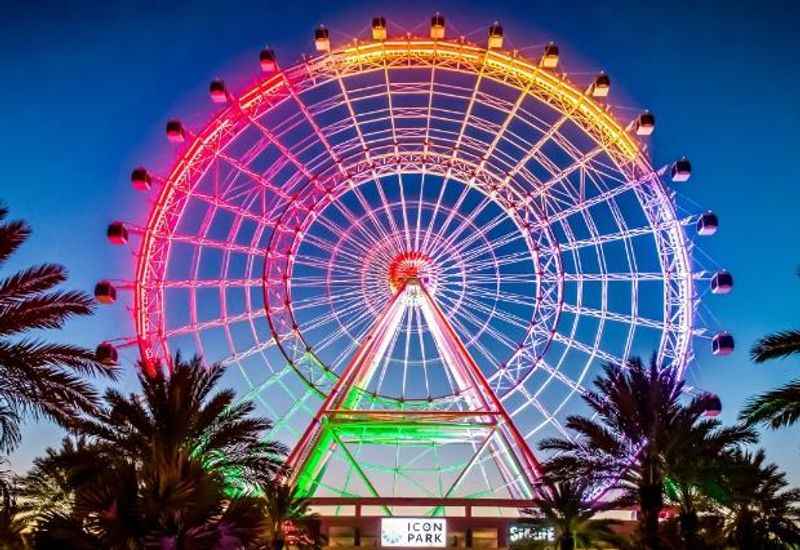 ICON Park at International Drive is an entertainment complex in Orlando, FL. The park boasts over fifty attractions, including an observation wheel, Madame Tussaud's wax museum, and Sea Life Orlando Aquarium.
The Wheel at ICON Park is the tallest observation wheel on the North American east coast.
You can buy a combo ticket to Sea Life Orlando Aquarium and Madame Tussaud's, which is located next door inside ICON Park. Get a photo taken with Wonder Woman to complete your Orlando trip.
Or, buy a combo ticket for Sea Life Orlando Aquarium and LEGOLAND, which is also run by Merlin Entertainments.
4. LEGOLAND Florida Resort
Note that the LEGOLAND Florida resort is actually located in Winter Haven, FL, about 45 minutes from Orlando. This resort consists of a LEGOLAND amusement park, a LEGOLAND water park, and a Peppa Pig theme park.
You can buy one-park or multi-park tickets for the LEGOLAND Florida resort, or even stay on-site at any of the resort's three hotels.
As with the other theme parks in Florida, you will find plenty of gift shops, restaurants, and other entertainment within LEGOLAND.
5. Nona Adventure Park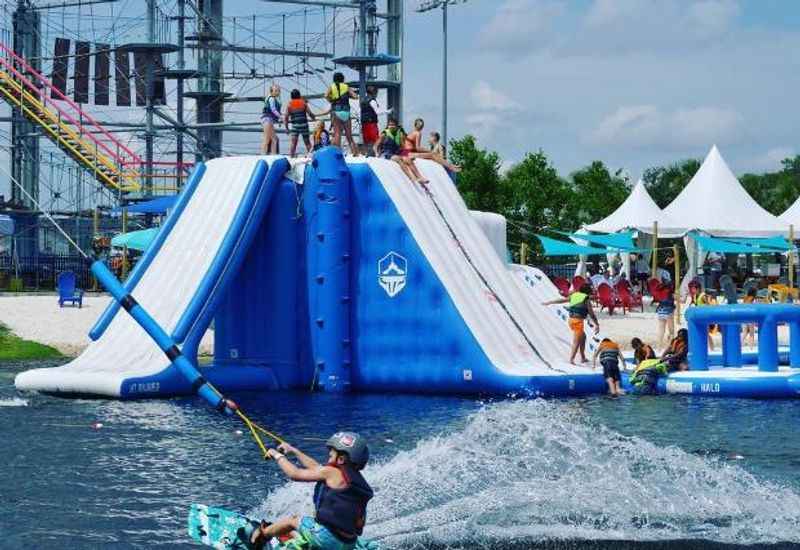 Nona water park is a water-based entertainment park for the whole family to enjoy. Located at Lake Nona, Florida, this adventure park is just a 30-minute drive from downtown Orlando and just minutes away from the Orlando International Airport.
The adventure park is home to an inflatable aqua obstacle course, a wakeboarding cable park, and a climbing tower, as well as great food and drink options.
This is a great spot for some family fun in the greater Orlando area.
6. SeaWorld Parks and Resorts Orlando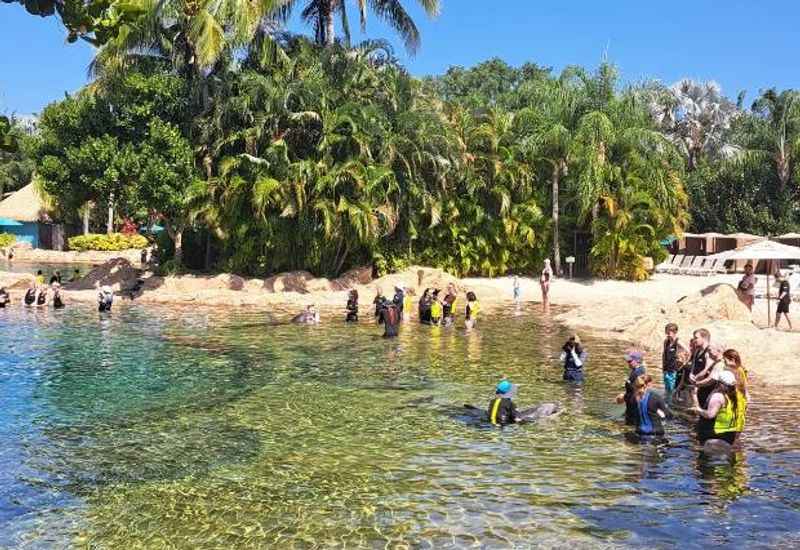 SeaWorld Orlando, Discovery Cove, and Aquatica are the three parts of SeaWorld Parks and Resorts Orlando.
You can swim with dolphins at Discovery Cove, enjoy high-speed water slides at Aquatica, and enjoy live marine animal shows.
Moreover, at Discovery Cove, the whole family can get a kick out of meeting Caribbean flamingos, macaws, screech owls, and more.
If you love a water park or want to ride Orlando's tallest and fastest rollercoaster, Mako, this is the resort for you.
7. Gatorland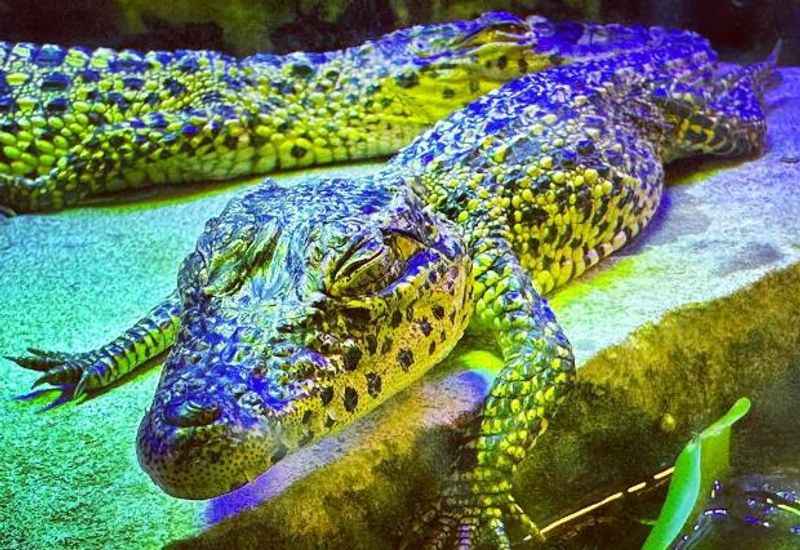 Next, we have Gatorland, a 110-acre amusement park and wildlife preserve just south of Orlando. The park is home to alligators, crocodiles, various bird species, and snakes, among other exciting animals.
Attractions at Gatorland include a petting zoo, zip lines, an off-road swamp vehicle tour, a ridable miniature railroad, and alligator feeding and wrestling shows.
Gatorland also opened Gator Spot, a Fun Spot America Theme Parks Orlando park at International Drive. Here, visitors can hold and take photos with alligators.
8. Fun Spot America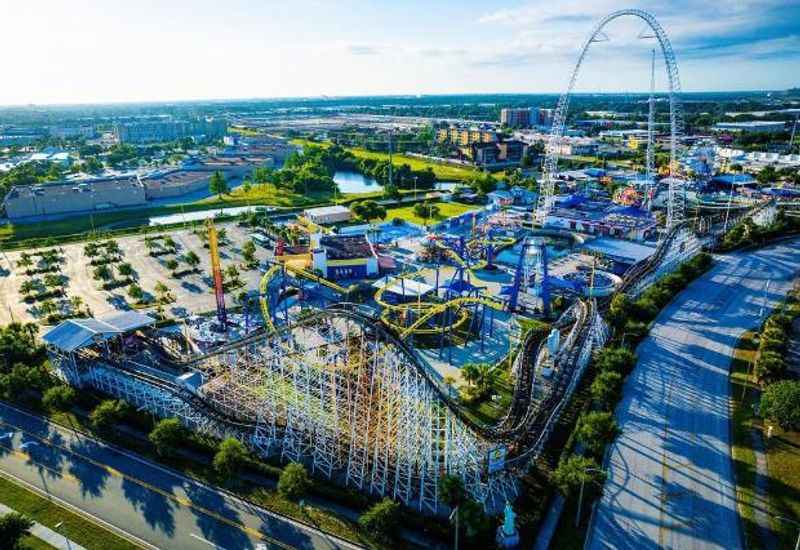 The last of the theme parks on our list is Fun Spot America - Orlando. This park boasts four go-karting tracks and three roller coasters, including the only wooden roller coaster in Orlando, FL.
There are also two sky coasters, which combine the thrills of skydiving and hang gliding all in one.
This is Orlando's only family-owned amusement park, which is quite special. Fun Spot sometimes has promotional deals, such as "bring a friend free", so keep an eye out for bargains.
9. The Escape Game Orlando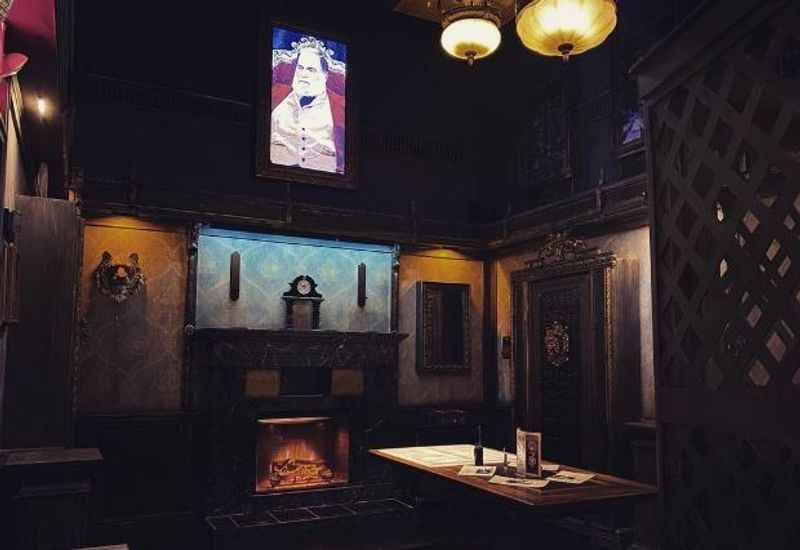 Located on International Drive, close to major Orlando attractions such as Universal Studios and SeaWorld, is Escape Game Orlando.
This is a live 60-minute adventure activity in which you and your team have to complete challenges to escape from a simulated experience.
You might be trying to escape prison or else engaging in a high-risk heist. You can choose from a range of games and difficulties. And when you're done, head out onto International Drive to explore the vast array of other awesome Orlando, FL attractions.
10. Boggy Creek Airboat Adventures
Just a short drive from Orlando lies Boggy Creek, home of Boggy Creek Airboat Adventures and Boggy Bottom BBQ.
At this nature park, visitors can enjoy nature tours of the Florida Everglades on U.S. Coast Guard Inspected airboats. You can also book sunset tours for a bit of extra intrigue and additional night activities in Orlando.
There is also a Native American village setup containing real artifacts from the Jororo tribe. Learn about the history and traditions of the native people who used to live on this land at Boggy Creek.
11. Walt Disney Amphitheater at Lake Eola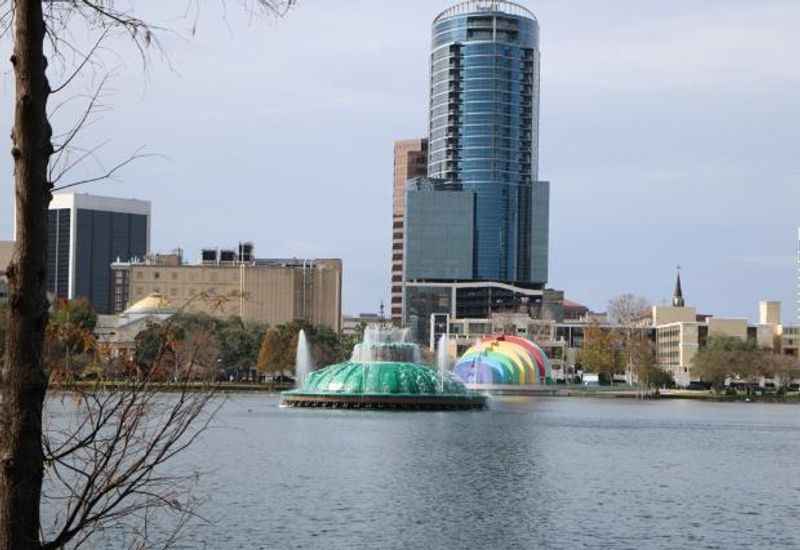 Lake Eola Park is a public park in Downtown Orlando, Florida. Adults and children can enjoy plays or musical shows at the amphitheater at Lake Eola.
On top of that, there are several other activities for family fun at the park, including a playground, swan-shaped paddle boards, gondola cruises, and walking trails.
Enjoy the natural beauty of the park's flowerbeds and lake fountain as you escape the action and crowds of the theme parks.
12. Kennedy Space Center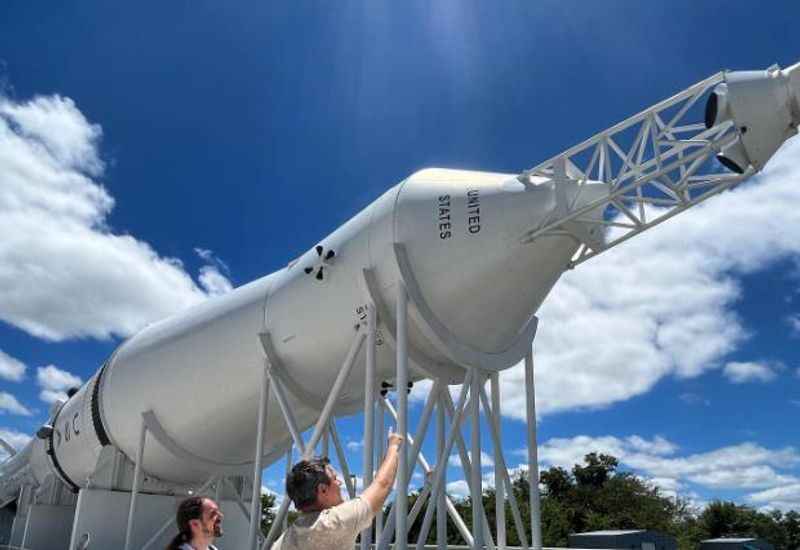 Located on Merritt Island, around an hour outside of Orlando, is the Kennedy Space Center. This is a fascinating attraction for people of all ages who love to think about space travel.
Visitors can touch a piece of moon rock, experience a realistic simulation of a rocket launch and learn about the future of space exploration at Kennedy Space Center.
Since 1968, the Kennedy Space Center has been NASA's primary launch center of human spaceflight, making it a fascinating and historic place to visit.
13. Orlando Science Center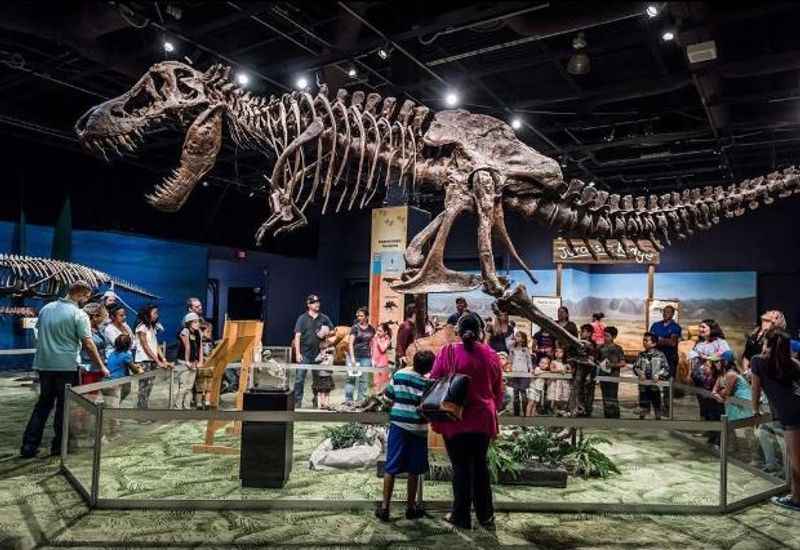 Just a short drive from downtown Orlando lies one of the city's most educational attractions. There are a lot of hands-on exhibits and fun things to do in this private Orlando museum.
It is a great attraction in Orlando for adults and children alike.
Discover the most peculiar and curious things about our planet and its place in the solar system at the science center.
The idea behind the science center is that visitors can enjoy experience-based learning about science and technology.
14. Central Florida Zoo and Botanic Gardens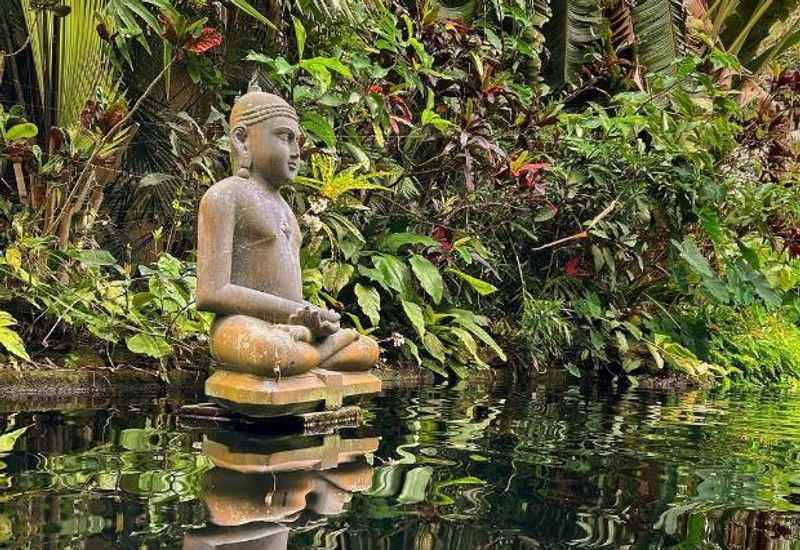 For families who love nature, wildlife, and exotic plants, a trip to the Florida Zoo and botanical gardens is a must. Located around an hour from downtown Orlando, this attraction is well worth the drive.
At the zoo, families can enjoy a giraffe feeding experience, as well as high-wire tree exploration and up-close rhinoceros encounters.
Moreover, you can visit the butterfly garden, the health and wellness garden, and any other botanical attraction that tickles your fancy.
Your Orlando vacation will not be complete without a trip to the Central Florida Zoo.
15. Kayaking and Canoeing at Kelly Park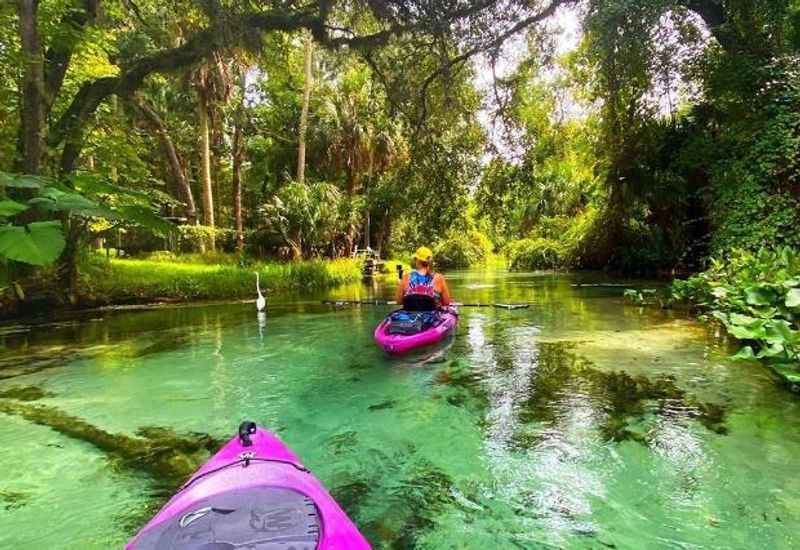 Just 17 miles north of Orlando lies Dr Howard A. Kelly Park, also known as Kelly Park. This park is home to the Rock Springs Run, a tributary of Florida's Wekiva River.
The water is ideal for canoeing, kayaking, birdwatching, and viewing other wildlife and foliage. The natural beauty and crystal clear waters of Kelly Park are breathtaking.
If your family needs a break from the man-made entertainment of downtown Orlando, this is the perfect retreat into nature for you to enjoy together.
16. Charles Hosmer Morse Museum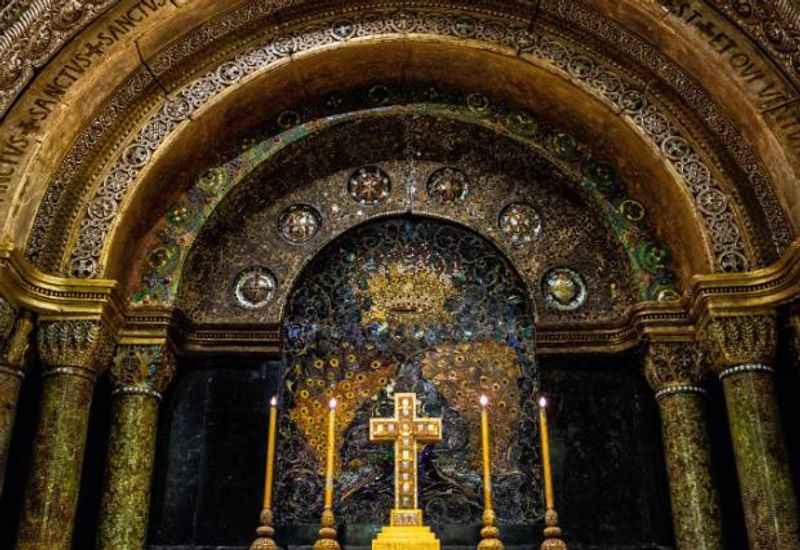 This Winter Park museum of art is known for its art nouveau collection. The museum is particularly popular due to its vast collection of works by Louis Comfort Tiffany.
Any stained glass lovers visiting Florida will want to fit a visit to the Charles Hosmer Morse Museum into their busy trip itinerary.
Just remember to book in advance to ensure you get tickets when you want them. Children younger than 12 go free.
17. Leu Gardens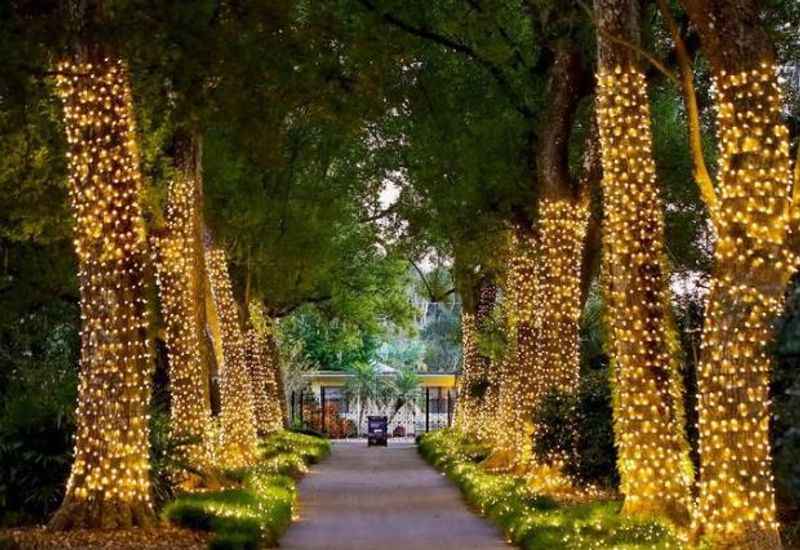 This 50-acre botanical paradise is a semi-tropical and tropical garden built to inspire visitors to love and respect plants.
The Leu Gardens have various upcoming movie nights and story times, so you can have a look online before you go and book any of the experiences you would like to join.
Explore the landscaped grounds and lakes of the Harry P. Leu Gardens and marvel at the 200-year-old oaks, tropical plants, and picturesque trails as you go.
This is a great spot for families, couples, friends, and solo travelers to get in touch with nature.
18. World of Chocolate Museum and Café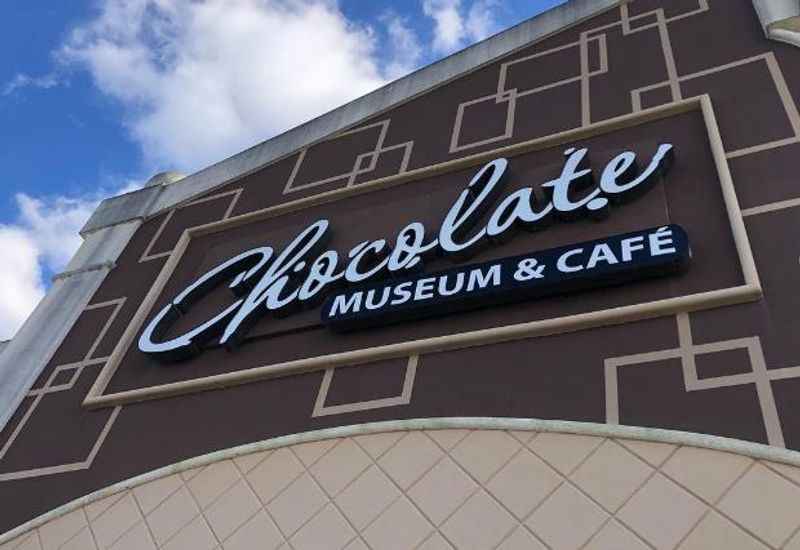 At Orlando's Chocolate Museum, you can learn the history of chocolate and learn how it is made.
Moreover, at this Orlando museum, you will get a kick out of sampling the sweet treats on offer and marveling at the various chocolate sculptures on display.
Head over to the café for a savory meal followed by a chocolatey dessert and a coffee or, dare we suggest it, a hot chocolate. At the Chocolate Museum, no amount of chocolate is too much.
19. Orlando Watersports Complex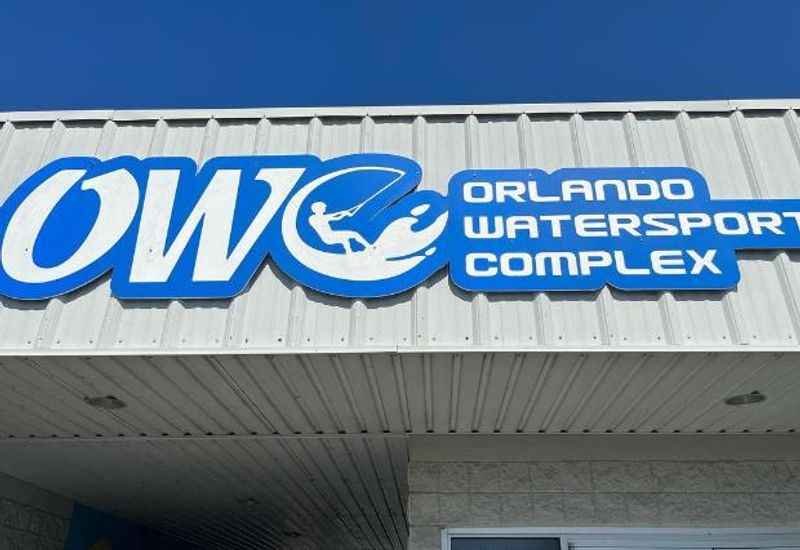 Visit Orlando Watersports Complex to try your hand at wakeboarding, wakeskating, wake surfing, kneeboarding, and waterskiing.
This super fun boat and cable park deliver a safe and family-friendly thrill for adults and kids to enjoy together.
You can book cable and boat lessons at Orlando Watersports Complex to make sure your family gets the most out of this fast-paced and adventurous attraction.
20. Swim With Manatees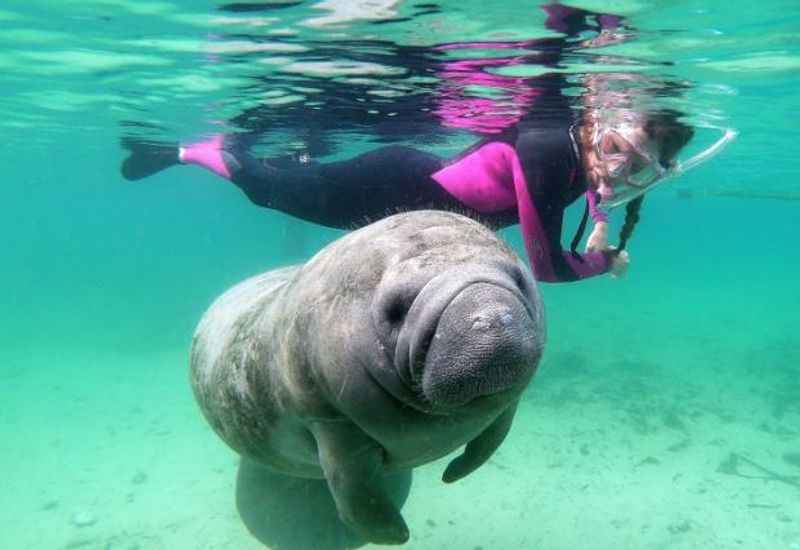 Visitors can head over to Crystal River to have the experience of a lifetime and actually swim with real-life manatees. These warm and clear waters are ideal for snorkeling and swimming comfortably.
Seeing a manatee in-person is one of those experiences it is impossible to forget. This activity is around an hour and a half from Orlando, so it is best to book an organized tour if you would like to swim with manatees during your trip.
21. Drive-In Golf at Universal Citywalk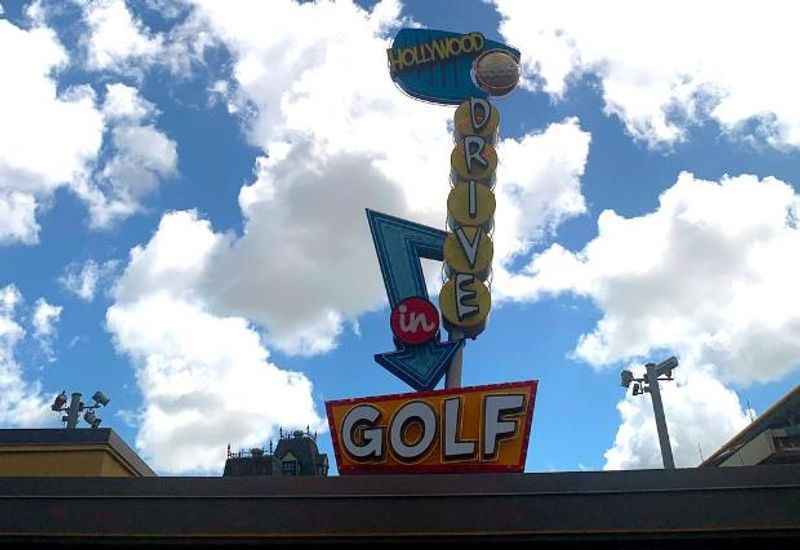 Hollywood drive-in golf is a themed miniature golf experience boasting two new 18-hole courses full of fun surprises. Both the Haunting of Ghostly Greens and Invaders From Planet Putt golf courses are family-friendly.
The miniature golf courses at Universal Citywalk can be played as a single feature (18 holes) or a double feature (36 holes).
Guests at Universal Citywalk putt their way through elaborately-designed scenes of little green men, giant spiders, cemeteries, robots, and a space worm, among other spooky surprises.
22. Bok Tower Gardens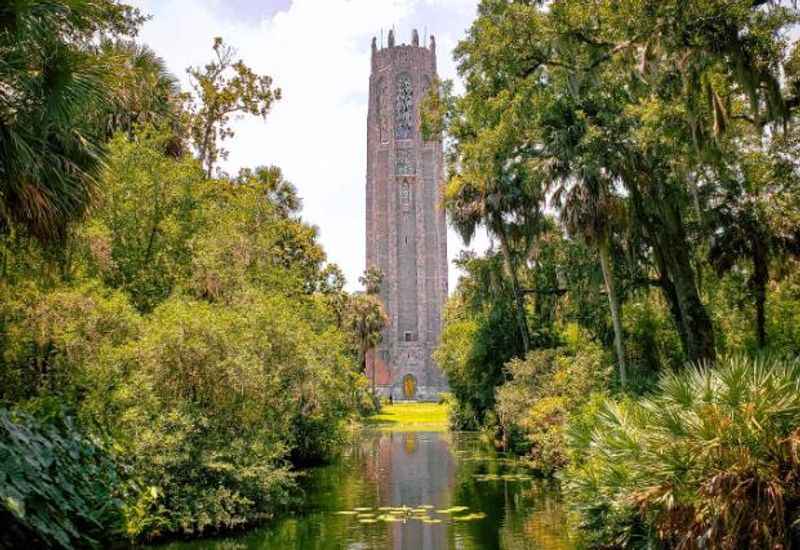 Around an hour outside of Orlando lies the quiet and contemplative garden and bird sanctuary on Iron Mountain.
Visitors make this trip to see the singing tower in the gardens, which has a 60-bell carillon (a rare musical instrument).
Moreover, at Bok Tower Gardens, families can enjoy the children's Hammock Hollow garden. Here, you will find a boardwalk, play areas, climbing features, and gorgeous flowers.
23. Amway Center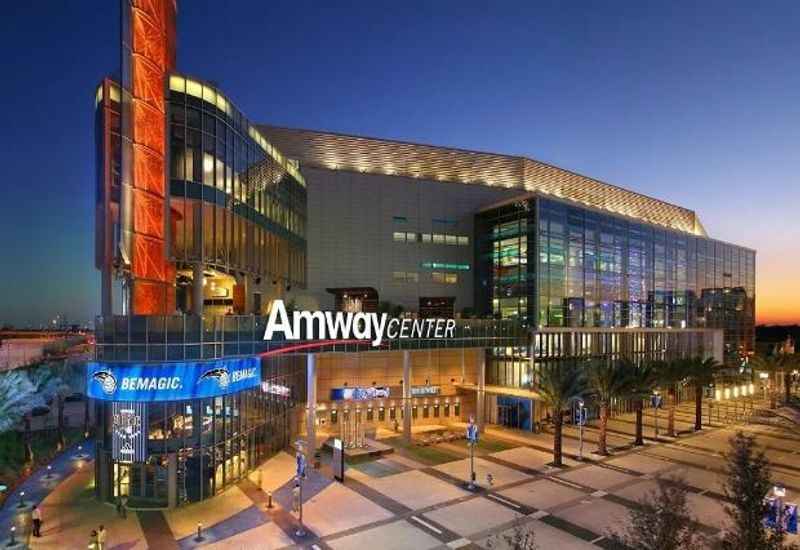 For sports fans, a trip to Orlando is a great excuse to get tickets to see the professional basketball team, Orlando Magic, on their home turf.
However, you do not have to be a basketball fan to visit Amway Center, as the venue hosts other kinds of entertainment as well.
Look online to see what's on at the Amway Center, as your favorite musician might just be in town. Upcoming performances this year include Janet Jackson and Sam Smith.
24. Blue Spring State Park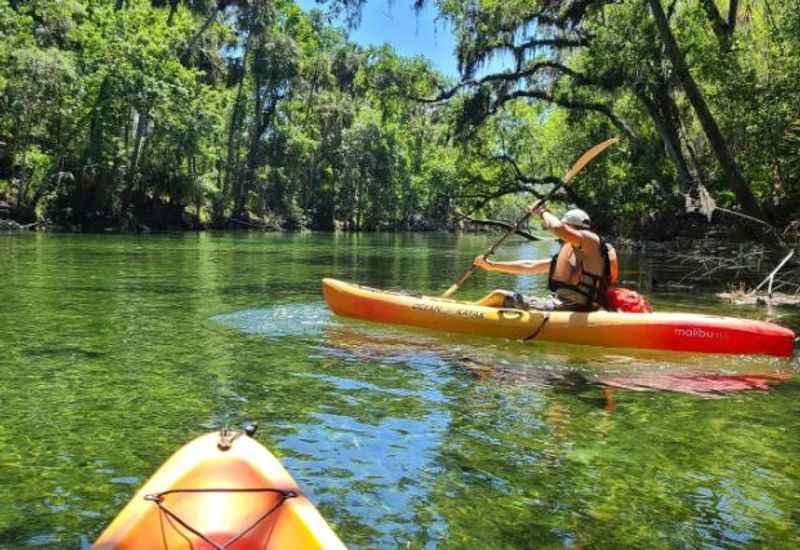 A short drive south of Orlando will take you to Blue Spring State Park, a nature reserve that is home to several hundred manatees, as well as other wildlife.
This is a very popular spot for hikers, and in winter, the park offers a series of winter sports, like canoeing and kayaking.
Get to the park earlier in the day to avoid arriving once it has reached capacity, as they sometimes close the entrance for several hours once the park is full.
25. Shop at Florida Mall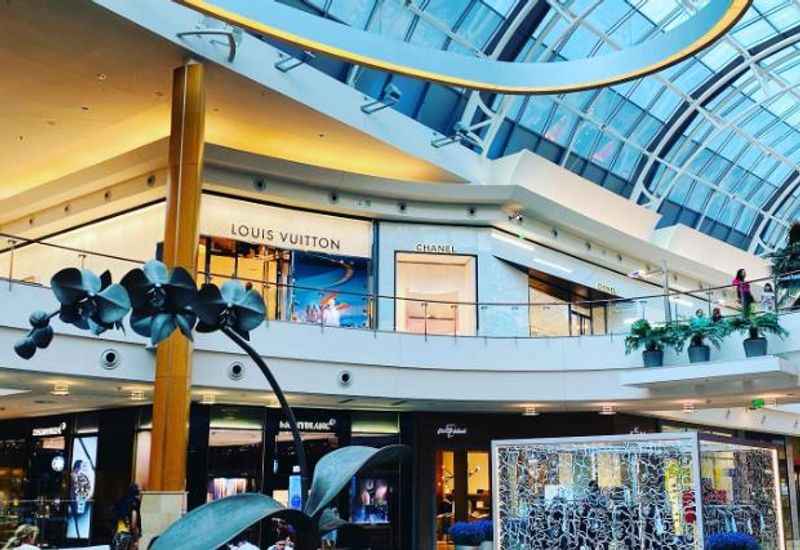 Orlando, Florida is famous for its outlets and this mall is a hugely popular choice for a day of shopping.
The Florida Mall is very well-reputed and boasts over 250 shops and restaurants. The stores vary from the cheaper end of fashion to luxury brands, like Armani.
When it comes to great deals and loads of options, you would be hard-pressed to beat the Florida Mall.
26. Dine in Style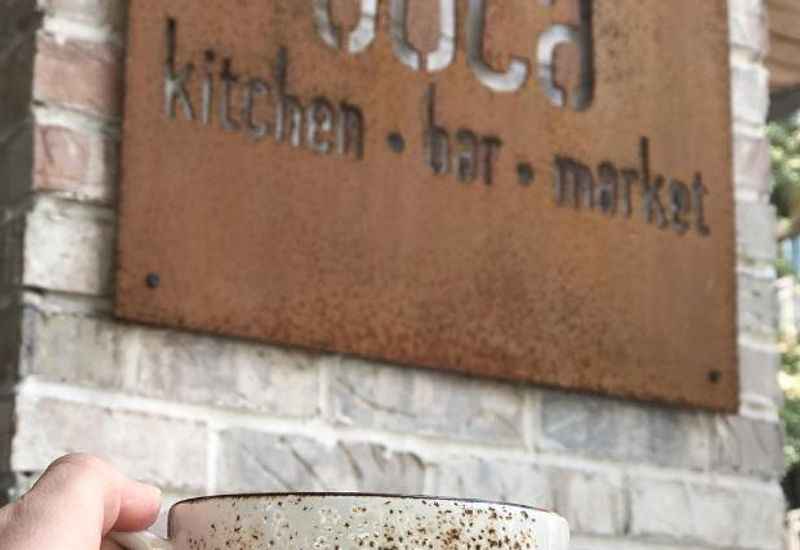 There are endless options for eateries in Orlando, Florida, so you will not struggle to find something to your liking.
Check out Pointe Orlando, the outdoor mall on International Drive where you can easily spend a day shopping and eating to your heart's content.
Or, visitors can take a walk to Park Ave in Winter Park, which is known for its cobbled streets and plethora of great restaurants where you can dine al fresco most of the year.
You can even book a flavor of Winter Park walking tour.
27. Ghost Adventure Tours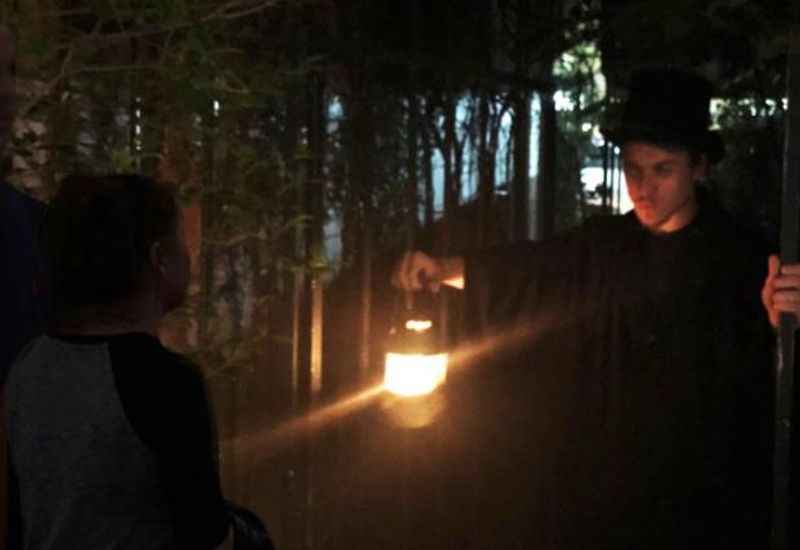 Something you might not associate with Orlando is the supernatural, but the city is, in fact, bursting with awesome ghost tours to try out.
Have a look online and see which one appeals to you and your family the most.
You can book a spooky walking tour of the Orlando downtown area, or else a tour of various old and haunted Tampa pubs, among other thrilling options.
Ghost tours are led by an expert in all things supernatural.
28. Horse Riding at Lake Louisa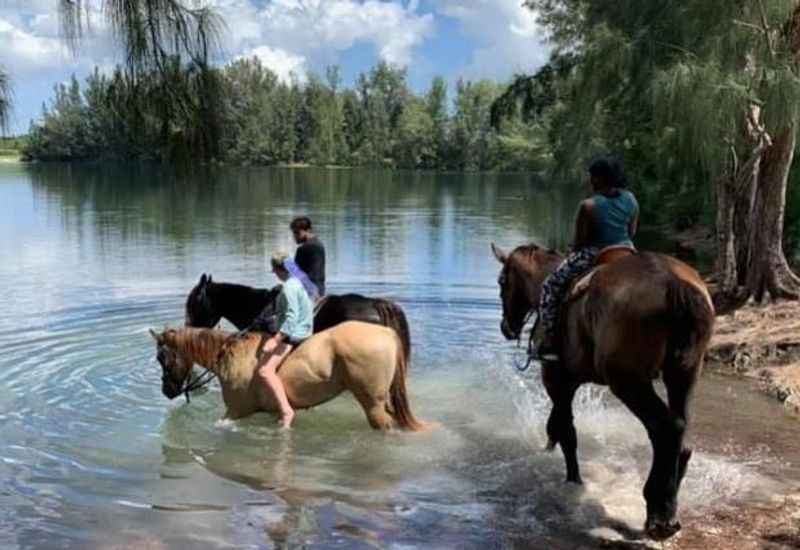 Last, but certainly not least, you can go horse riding by Lake Louisa. Lake Louisa State Park is located south of Clermont, around a 40-minute drive from Orlando.
Many visitors choose to go glamping in the park, while others enjoy visiting just for the day and taking one of the many hiking trails.
If you have any keen horse riders in your family, this is the perfect spot to dust off those equestrian skills. Just look out for passing mountain bikers.
FAQs About Fun Things to Do in Orlando
Let's look at some frequently asked questions relating to fun things to do in Orlando.
What else is in Orlando besides Disney World?
Understandably, when you think of Orlando, Florida, your first thought is often Walt Disney World Resort. However, as you can see, this sunny and vibrant city has many other fantastic attractions.
Aside from Disney World, there are also Universal Studios, the SeaWorld Orlando water parks, and entirely different Orlando attractions, like art museums, botanical gardens, and ghost tours.
What is worth seeing in Orlando?
If you are making the trip to Orlando, it is definitely worth visiting some of the theme parks, such as those found at Disney World or the Wizarding World of Harry Potter.
On top of that, the various opportunities to get up close with animals and plants should be enjoyed. There are plenty of fun things to do at Rock Springs, for instance.
How do I spend a day in Orlando?
If you are only in Orlando, FL for one day, you can choose one theme park to visit, depending on your interests. You might go for Universal's Islands of Adventure or Disney's Hollywood Studios, for instance.
Or, you can explore Orlando's many entertainment and dining options, malls, or museums, if you are not a rollercoaster fan.
How do you spend a half day in Orlando?
When you only have half a day in Orlando, FL, you don't really have time to explore any of the theme parks.
This is because the theme parks are very vast and you really need a whole day to get your money's worth. Instead, the entire family can get a kick out of the Orlando Science Center or Kennedy Space Center.
Summing Up: 28 Fun Things to Do in Orlando
As you can see, Orlando has no shortage of major theme parks and water parks, as well as a whole host of other awesome attractions.
From incredible experiences with exotic animals to opportunities to learn about space, Orlando is fun for all the family.
Whether you and your family are looking for a nature hike, a water park recommendation, or tickets to the Magic Kingdom at Disney World, we've got you covered.
Save this list of 28 awesome attractions in Orlando so you can plan the perfect trip to the sunshine state, and don't forget to pack your sunscreen.