The 8 Best Tools For Learning Spanish For Free | 2023 (with Product Images)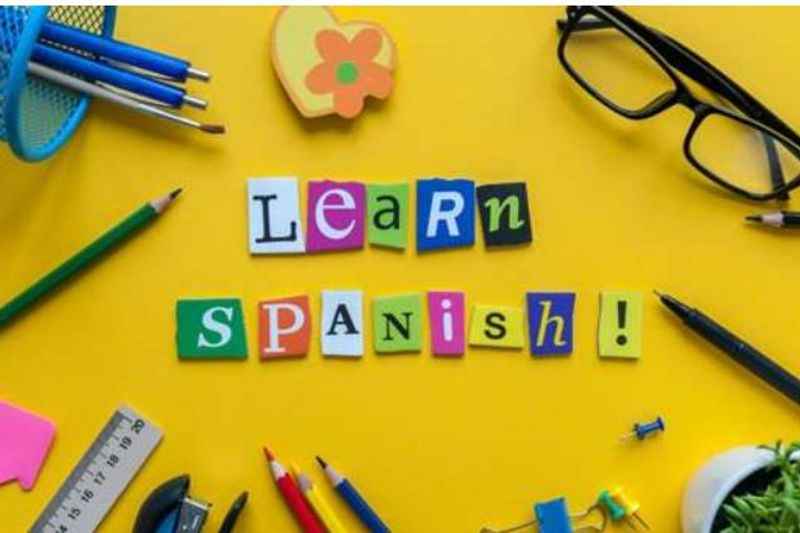 Learning Spanish requires commitment, hard work, and consistency. Creators of the best language learning apps on the market today understand this and they often charge to help you learn a language.
But whilst learning Spanish can be expensive, not all resources require breaking the bank. Plenty of the best apps are completely free, and that's where we come in.
We'll take you through 8 of the best Spanish learning apps that are free or offer free trials.
The best apps to learn Spanish don't have to come at a huge cost. Find your new favorite language-learning app below.
1. Duolingo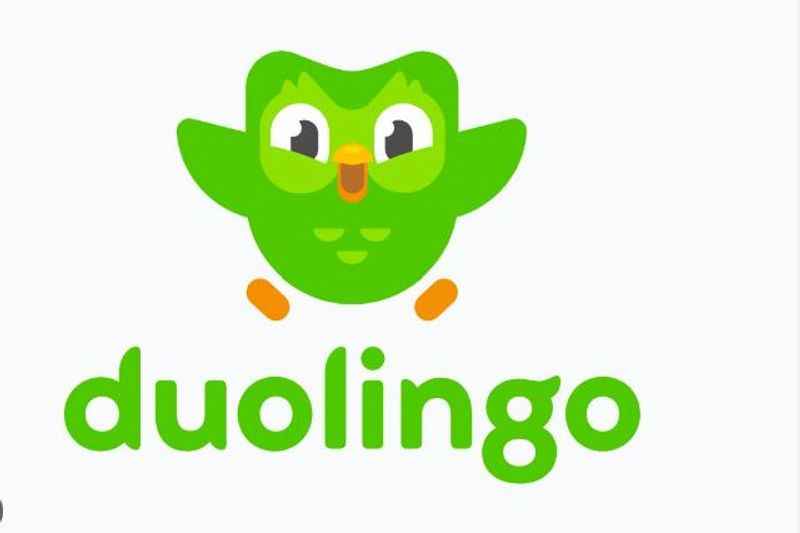 One of the 8 best apps for learning Spanish for free is Duolingo. If you haven't heard of Duolingo - where have you been?
There are 40 million users learning Spanish with Duolingo and you could be next!
Skill Level
Beginner and intermediate.
Pros
Duolingo is competitive, using a leaderboard and points system that keeps you driven and motivated
The app counts how many days in a row you use the app, which is also motivational
It covers world Spanish so you can learn vocabulary for any Spanish-speaking country you visit
Cons
Duolingo Plus costs $12.99 a month or $79.99 for a year
It can be repetitive
How Does It Work?
Starting with the basics, everything you learn has been separated into 'modules' - think food, animals, business Spanish - that you work through slowly and master over a number of levels.
If you already have existing knowledge, or you're finding things a little too easy, you can "test out" some of these earlier levels by proving that you've mastered those skills already. You have to pass with flying colors to move on, though!
Why Use Duolingo?
Every lesson on the platform encompasses a variety of different activities, from Spanish-to-English translation, English-to-Spanish in reverse, matching word pairs, oral pronunciation, writing skills, and much more.
You can opt to deactivate your microphone/speakers and stick to typed (or tapped) exercises when you are in public and cannot speak or listen. This means you can learn Spanish words and Spanish grammar anywhere at any time.
[embed]https://www.youtube.com/watch?v=XC2eOwI1Sss
2. FluentU (14-Day Free Trial, $8-$18 a month after)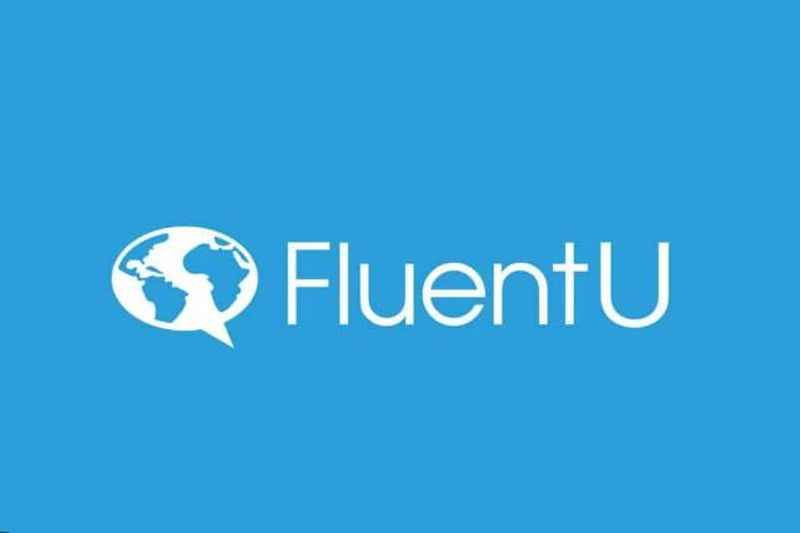 This is cheating a little bit because we're talking about a two-week free trial rather than a completely free platform, but FluentU is an online Spanish course that we simply had to mention.
Skill Level
Beginner to intermediate - best with a little knowledge required
Pros
A great secondary resource to teach Spanish, to build on existing knowledge

Exposes you to new words from authentic, native Spanish speakers

Strengthens your grammar, listening skills and expands vocabulary

Videos on every topic - politics, stories, music, jokes… endless possibilities!
Cons
Not completely free - just a free trial (although the trial is definitely worth trying out)

Doesn't encourage you to practice your speaking, little writing
How Does It Work?
Just by joining up, you'll have access to all of the languages they offer, which at the moment includes not just Spanish, but Chinese, French, English, German, Japanese, Russian, Portuguese… we could go on!
There are thousands of video lessons, each organized according to topic and difficulty levels. Most videos are around five minutes long, with others reaching between ten and fifteen depending on the context.
You can either turn on subtitles alone, have a subtitle and a complete translation, or switch them off entirely - it's up to you.
After watching videos, you can also perform language exercises relevant to each one, allowing you to fill in gaps, listen to and write down words, put sentences in the correct order, and so on.
Why Use FluentU?
Taking clips from real Spanish speakers and making them accessible to learners, FluentU helps you become fully immersed in español, with built-in flashcards, notes, and a Spanish-English dictionary so you don't need your own!
All of the clips are short enough that you can check out quite a few within an hour, and it's very easy to look at just one or two when you have a spare ten minutes in your day. It isn't a huge commitment, but it sure can teach you a lot in your target language.
3. Busuu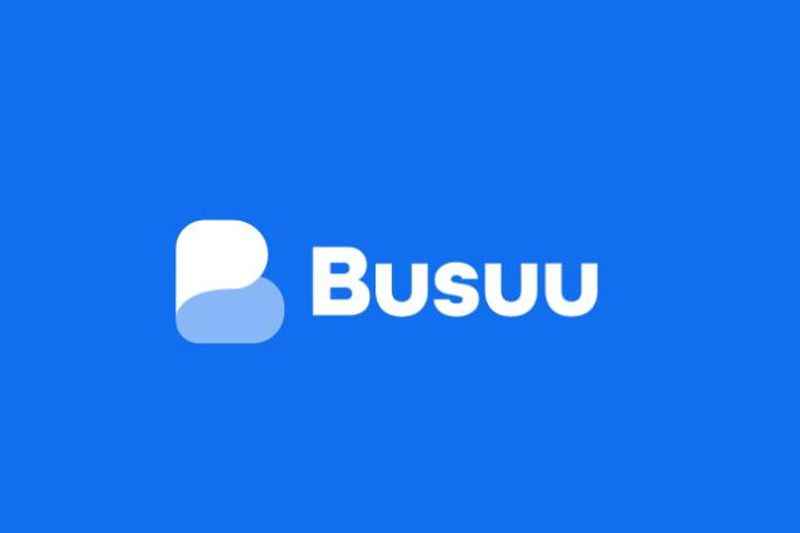 Another of our 8 best tools for learning Spanish for free is Busuu. Promising to teach you to speak a language in just ten minutes of practice a day, amongst over 100 million fellow learners, Busuu is both an app and a website that can teach you two Spanish courses: Complete Spanish or Spanish for Travel.
Skill Level
Beginner to intermediate Spanish learners.
Pros:
Two courses for Spanish learning - choose the one that suits your needs
Covers oral, written, and heard Spanish
Huge community of native Spanish speakers ready and willing to help
Study plans keep you organized and on track
Cons:
Some features are hidden behind the premium membership paywall
How Does It Work?
With the dedicated Spanish app, you can learn absolutely everything, whether you're online or offline; it offers both a Grammar Review and Vocabulary Review, as well as the options to both record audio and type out conversational exercises.
You are encouraged to practice your Spanish speaking skills by recording your voice and making use of their speech recognition software, as well as listening to dialogues from other learners' journeys.
If you'd like a more lengthy explanation, check out this guide from Buusuu themselves on what to expect as a new user learning Spanish, specifically covering the very first week as a language learning member.
Why Use Busuu?
Busuu's thriving online community is a major selling point - the Community tab puts conversations and friendships with native Spanish speakers right at your fingertips, so you can practice your speaking and make some new pals on the way!
Their "All about Spanish" podcast provides Spanish immersion to intermediate learners and will teach you about Spanish culture and the language.
You can also "Learn Spanish with El País" - reading Spain's biggest and most popular newspaper, you'll keep up with events in español, as well as improve your comprehension skills.
4. Memrise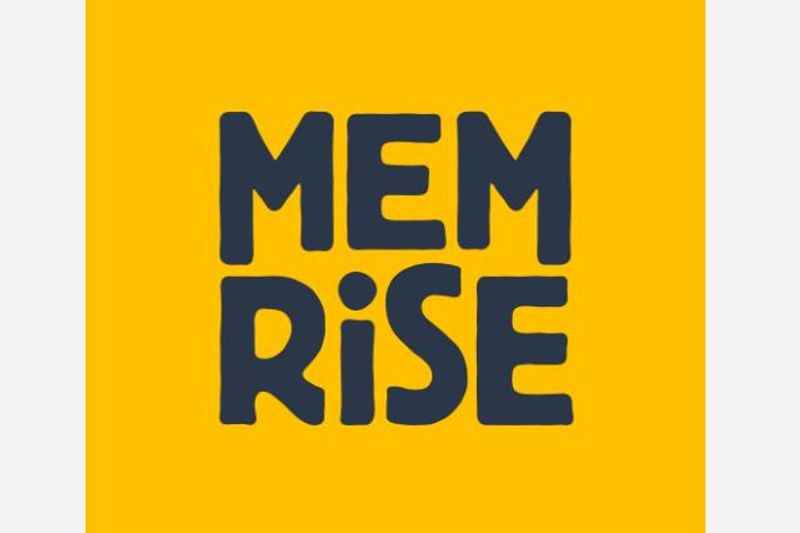 Having been designed by a team of Spanish linguistic experts, designed to teach you to communicate in a new language in real-life situations, every Spanish language course offered by Memrise comes highly reviewed on the Google Play Store.
Skill Level
This Spanish learning app is for beginners and beyond who want to learn conversational Spanish.
Pros:
Over 10,000 native-speaker audio clips and video clips
Hundreds of vocabulary words to learn, lots of engaging mini-games, and tasks
Pronunciation and spoken practice through voice recognition
AI learning engine that alters lessons as you use the app to increase motivation
Cons:
Quite a few of the best features are hidden behind the premium paywall
How Does It Work?
Following their patented three-step approach to language acquisition, the Memrise Spanish app first teaches you real-life Spanish vocabulary and phrases, using an interactive AI learning engine that adapts each lesson to your personal requirements.
Using clear, concise flashcards, mnemonic skills tests (learning techniques that aid information retention and retrieval), and regular repetition, you will plant tiny word "seeds" that bloom into beautiful flowers once you've planted and learned them.
You will be asked to match word pairs, spell Spanish words, translate words, and pronounce new words. There's also separate pronunciation practice, difficult word tests, quick reviews, audio, and video clips, and Learn With Locals.
Why Use Memrise?
Teaching you to speak first and correct yourself later, there are no grammar rules when it comes to Memrise exercises - their research suggests that traditional grammar teaching methods can halt progress anyway.
With a very visually appealing interface and a game-based system that brings a lot of fun to the learning process, Memrise is really enjoyable to us.
Not only do you have access to thousands of clips from authentic Spanish speakers, but you can also use countless user-created learning flashcards, for instance, so the app really does have hours and hours of Spanish teaching potential to unlock.
5. Rosetta Stone (Free Trial)
Rosetta Stone only offers a free demo, a small taster of the banquet it has to offer. But boy, is that a tasty offering!
So, we had to tell you about this excellent Spanish learning opportunity. Without a doubt, Rosetta Stone is (to an extent) another of the 8 best tools for learning Spanish for free online.
Skill Level
Rosetta Stone is a great tool for beginner to intermediate Spanish learners to learn Spanish quickly.
Pros
PC Mag's Editor's Choice for best full-featured language learning software, 8 years in a row
TruAccent speech engine helps you fine-tune your accent/pronunciation
Immersive, fun exercises to help you practice Spanish on the go
The app offers downloadable lessons, offline access
Cons
Only a 3-day free trial - paid after that
How Does It Work?
Choose either a 5 or 10-minute lesson whenever you have time. Within these exercises, you'll pair sounds or words to the correct image from a set of choices, which vary per screen; other exercises include typing to complete descriptions of photographs, while grammar lessons cover most concepts.
A phrasebook you can scroll between gives quick access to phrases, useful expressions, greetings, and other useful tidbits, which is great to use when traveling; the Stories section lets you listen to a story and read it aloud for instant feedback.
Why Use Rosetta Stone?
With Rosetta Stone, every single lesson you complete will finish off by reviewing everything you've covered in that particular session.
By fully immersing yourself in a language, particularly by using their TruAccent technology to continuously rehearse your spoken Spanish, you can quickly pick up the accent and accelerate your rate of learning.
There is an online community of language learners and native speakers waiting for you to join them. Getting real-time feedback on your pronunciation, spelling, and understanding is a very valuable tool.
By focusing on how to speak out loud, rather than how many words you have managed to learn, your priorities lie in genuine fluency, as opposed to being able to recall Spanish, but not actually hold a conversation.
6. Babbel (First Week Free, Completely Free For Students)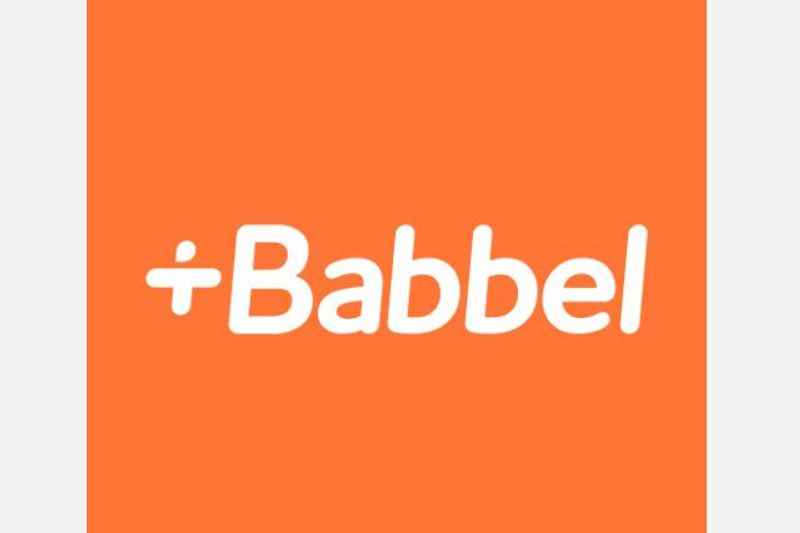 Babbel is one of the most popular and well-known Spanish learning apps on which you can start as a complete beginner or use a placement quiz to determine your current level of language proficiency.
Skill Level
As with the rest of the language apps listed, Babbel is great for beginners and intermediate learners who want to learn Spanish at home. This is the best app for students who can use the premium version for free.
Pros:
A conversational approach to language learning, based on actual spoken Spanish
Quick 10-15 minute lessons with more comprehensive explanations of rules
Opportunities to practice pronunciation
Structured precisely in accordance with your existing skill level
Cons:
Some of the best features can only be accessed with a subscription membership
How Does It Work?
Babbel is structured in courses, with each course containing a multitude of lessons. 
Such lessons also cover a variety of topics; you will cover reading, listening, writing, and speaking, primarily through short exercises.
Lessons are 10-15 minutes and each has a set of activities, which introduce some new vocabulary, sentences, and phrases. 
These can include filling in the blanks, spelling, translating, or audibly repeating words or phrases into your microphone.
From beginner all the way through to the advanced classes you can learn to speak Spanish confidently.
Why Use Babbel?
Their very own speech recognition software uses your microphone to listen as you speak, then makes comparisons between your pronunciation and that of their stored samples from native speakers. You'll receive instant feedback!
All of the words and phrases you are taught are genuinely useful. 
Each class is narrated by a native Spanish speaker, who speaks as though they are having real conversations - this gives you a head start in becoming totally fluent, as you are immersed in the language and speaking it.
Each lesson follows logically from the one before, creating a spiral syllabus that consolidates your learning on a regular basis, so you won't forget anything you've neglected to study.
7. Youtube Channels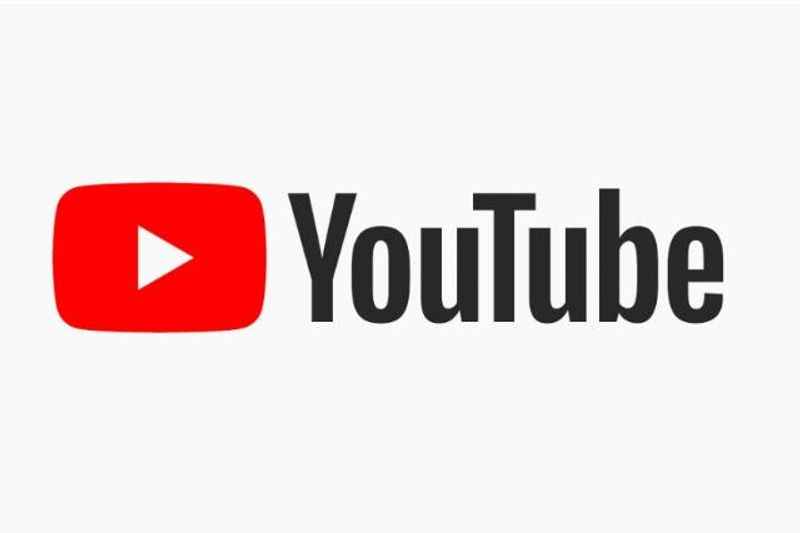 One of the greatest ways you can learn a language for free is to access the incredible content widely available to you for absolutely nothing on Youtube, made by committed creators who really want to help. 
Many of them are native speakers! YouTube is the ultimate free app for online content.
Skill Level
Beginner to advanced Spanish learners can use YouTube to learn the Spanish language quickly. 
Unlike Spanish learning apps, YouTube also contains a lot of content designed for native speakers.
Pros
Totally free, 24/7
Updated constantly, with hundreds of channels from Spain and across Latin America
Watch Spanish TV/listen to Spanish music - millions of hours of content
Great for visual learners
Cons
Not very interactive - requires you to make your own notes and consolidate your own learning with quizzes/tests/online resources
No opportunity for feedback
How Does It Work?
We're going to go ahead and assume you know how to use Youtube because pretty much everyone on the internet does.
Search "learn Spanish" and you can get access to hundreds of thousands of videos, all from creators who are ready to teach you Spanish.
By subscribing, you'll be able to stay up to date with your favorite creators' posts and keep learning!
Which Channels Should You Be Looking At?
SpanishPod101 - You can access this fantastic resource via Youtube, with hundreds of thousands of fellow subscribers globally. Learn to read, speak, write, and hear in Spanish, from the very first lesson!
EasyLanguages - This amazing playlist from Easylanguages - a channel with more than a million subscribers - helps you to Learn Spanish From The Streets. Interviews with the public allow you to gain valuable information about Spanish culture, all whilst broadening your language horizons!
ButterflySpanish - Almost at a million subscribers herself, this lovely lady's channel has free Spanish lessons on pronunciation, grammar, vocab, culture, and general tips and tricks - all based on her great passion for the culture and language. They're accessible at any skill level!
8. Free Spanish Podcasts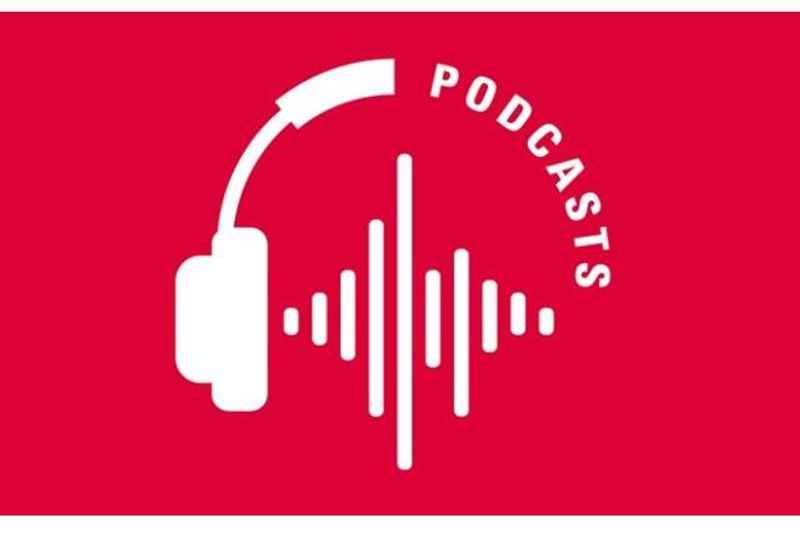 Similar to learning a language on Youtube, minus the visual aspect, listening to an educational Spanish podcast can be an excellent way to inject more español into your everyday life, even if you're not completely focused on it!
Created by entertainers speaking their native language. You can listen at your own pace.
Skill Level
Beginners and beyond can learn Spanish with podcasts. 
Listening to natives speak Spanish in podcasts opens doors to accent, grammar, vocabulary, and culture lessons that are engaging and fun. This is natural exposure to quality content for all levels.
Pros
Easy to take in when walking from place to place/multitasking
Accessible via whatever platform suits you - Spotify, Apple Music, Patreon, Youtube
Most services are free, others are inexpensive when compared to language learning courses/app subscriptions
Cons
Not interactive - hard to consolidate without making your own materials
Unable to receive instant feedback
How Does It Work?
Decide whether you're going to go for a podcast that's recorded entirely in Spanish, or if you'd prefer one about Spanish and the process of learning.
Beginners may want to begin with the easier, albeit less immersive option.
Which Podcasts Should You Be Listening To?
Spanish Pod 101 - Delivering all of their content to Youtube as of a few years ago, SpanishPod101 was born as a podcast and continues to exist as such, with short audio lessons, as well as a premium program with learning tools and 1 on 1 tutoring.
News In Slow Spanish - Whilst this doesn't sound like the most exciting podcast in the world, this excellent podcast tells you the latest news, in Spanish, but is presented in a slow and clear format that non-natives and learners will easily understand.
Palabras Bravas - A fictional podcast with crazy hilarious twists and turns, this podcast from the language experts behind Babbel combines fantastic storytelling with vocab explanations to create a wonderful learning tool you'll love listening to.
Summing Up: The 8 Best Tools For Learning Spanish For Free
In conclusion, when it comes to learning Spanish for free, there is a diverse range of tools and resources to cater to different learning styles and needs.
Among them, Duolingo stands out as one of the best Spanish apps with its gamified approach and comprehensive lessons for beginners and intermediate learners.
FluentU offers a two-week free trial and exposure to authentic videos, while Busuu provides opportunities to practice speaking with a community of native speakers.
Memrise, Rosetta Stone, and Babbel offer engaging lessons, grammar instruction, and speech recognition technology.
YouTube channels and podcasts provide additional resources for practicing and immersing oneself in the language.
Overall, these tools and resources facilitate the learning process and help learners practice speaking Spanish, expand vocabulary, and improve basic grammar skills.