Uffizi Gallery Tickets Price & Availability - All You Need to Know | 2023 (with Photos)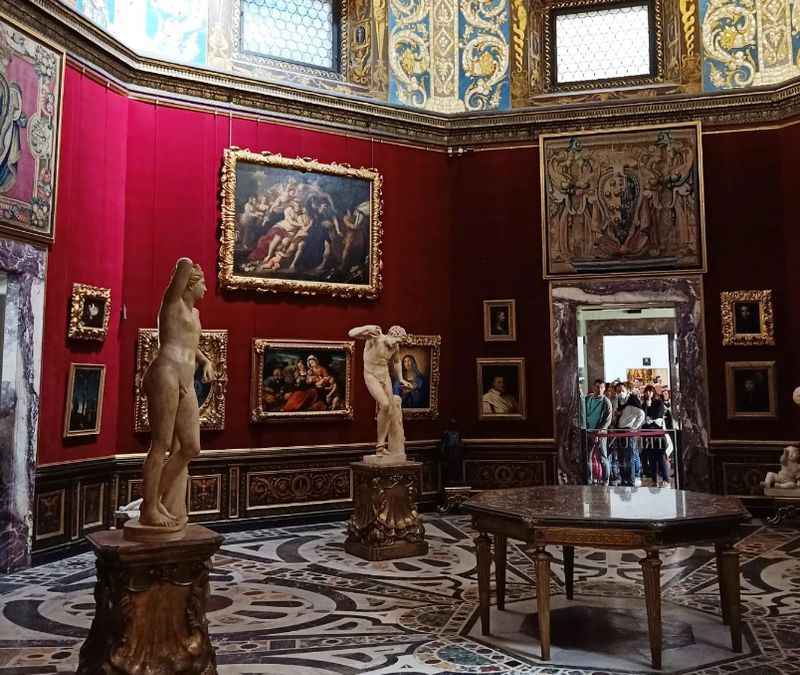 Le Gallerie degli Uffizi (The Uffizi Gallery) in Florence, located next to the Piazza Della Signoria and Palazzo Vecchio and is a world-renowned museum that houses a remarkable collection of Renaissance art.
It is the most visited museum in Florence, and visitors from around the globe flock to the Uffizi Gallery to marvel at masterpieces by artists including Michelangelo, Leonardo da Vinci, Botticelli, and Simone Martini.
If you're planning a trip to Florence in 2023 and are eager to visit the Uffizi Gallery, make sure you understand the entry tickets' price and availability.
Read on for a rundown of the museum tickets and advice on how to buy tickets.
Most Recommended Thing to Do
Our Top Choice Restaurant
Our Top Choice Bar for Nightlife
Spring or autumn when weather is mild.
Mild summers, cool winters, pleasant temperatures in Florence
Bicycles, buses, taxis, trains for transportation in Florence.
Average Cost ($, $$, $$$)
My Top Recommendation
Florence, a city rich in history, culture, and art, offers an unforgettable experience for travelers seeking an authentic and personalized adventure. One of my top recommendations for spending time in this enchanting city is to immerse yourself in its artistic wonders. With renowned museums like the Uffizi Gallery and the Accademia Gallery, you can lose yourself in a world of masterpieces created by legendary artists like Michelangelo and Botticelli. As you stroll through the charming cobbled streets, be sure to visit the iconic Duomo, a magnificent cathedral boasting breathtaking architecture and a panoramic view of Florence from its dome. Take the time to explore the lesser-known neighborhoods, where hidden gems like local artisan shops, quaint cafes, and small art galleries await, allowing you to embrace the authentic spirit of Florence.
Another way to make your visit to Florence more personal is to indulge in its culinary delights. Treat yourself to a gastronomic journey through the city, famous for its delectable Tuscan cuisine and world-class wines. Try traditional dishes like bistecca alla fiorentina, a mouth-watering Florentine-style steak, or homemade pasta dishes like pappardelle al cinghiale, made with fresh ingredients and bursting with flavor. Don't forget to pair your meal with a glass of Chianti, as you savor every bite in an inviting trattoria tucked away in the city's narrow streets. To truly immerse yourself in the local food culture, consider taking a cooking class where you can learn to prepare authentic Tuscan dishes, unlocking the secrets of Italian cuisine. By exploring Florence's culinary scene, you will not only satisfy your taste buds but also forge a personal connection with the heart and soul of the city.
What You'll Need to Bring
Comfortable walking shoes
Lightweight clothing for warm weather
Sunscreen and hat for protection
Umbrella or rain jacket for unexpected showers
Travel adapter to charge your electronic devices
Mobile phone with data or sim card for easy navigation
Camera or smartphone to capture beautiful moments
Guidebook or map for exploring the city
Refillable water bottle to stay hydrated
Local currency or credit card for payments.
What Not to Miss
Uffizi Gallery
Ponte Vecchio
Duomo (Cathedral of Santa Maria del Fiore)
Accademia Gallery and Michelangelo's David
Piazza della Signoria
Boboli Gardens
Santa Croce Basilica
Palazzo Vecchio
Pitti Palace
San Miniato al Monte Church
What to Avoid
Crowded tourist areas
Overpriced restaurants
Excessive use of taxis
Buying tickets from unauthorized sellers
Street vendors selling counterfeit goods
Eating in touristy areas
Overpacking for day trips
Using large backpacks in crowded places
Falling for pickpocketing scams
Visiting during peak tourist season
The Cost of Florence Museum Tickets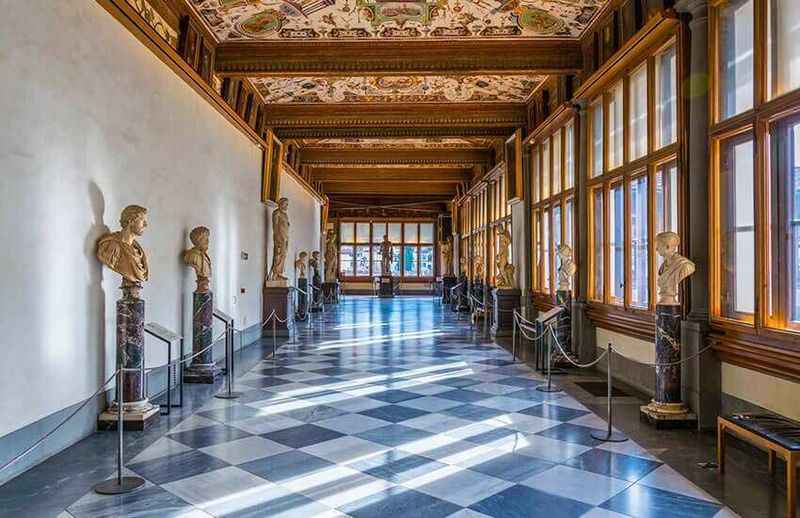 The cost of tickets for the Uffizi Gallery depends on several factors.
For adults, general admission prices range from €12 to €20, with discounts available for students, children, and seniors. Children under the age of 6 are typically free.
However, if you decide to buy a combo ticket for multiple Florence attractions, you will pay 18 to 38 euros per person, depending on the season.
Guided tours also have different pricing, and you will pay approximately 15 to 50 euros per person, depending on the duration, inclusions, and level of expertise of the guide.
You may need to pay additional fees for guided tours, skip-the-line tickets, audio guides, or special exhibitions, but the booking fee is included in the price.
It's important to note that ticket prices may be subject to change and can vary for non-Italian nationals, as well as different types of tickets such as group bookings and combo bookings.
Book Uffizi Gallery Tickets in Advance for a Smooth and Efficient Visit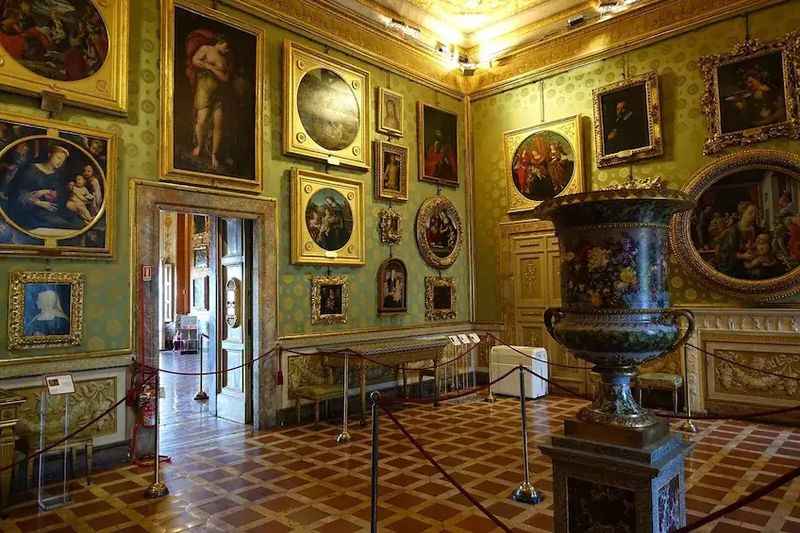 Booking museum tickets in advance can be a smart and strategic move for visitors planning to explore Uffizi Gallery.
The Uffizi Gallery offers online ticket booking options on their official website, allowing you to select a specific entry time and date.
It's recommended to book early, especially during peak tourist seasons, to ensure availability.
Booking in advance also provides the opportunity to secure tickets for special exhibitions or guided tours, enhancing your overall experience at this renowned museum.
Go to the Museum as a Group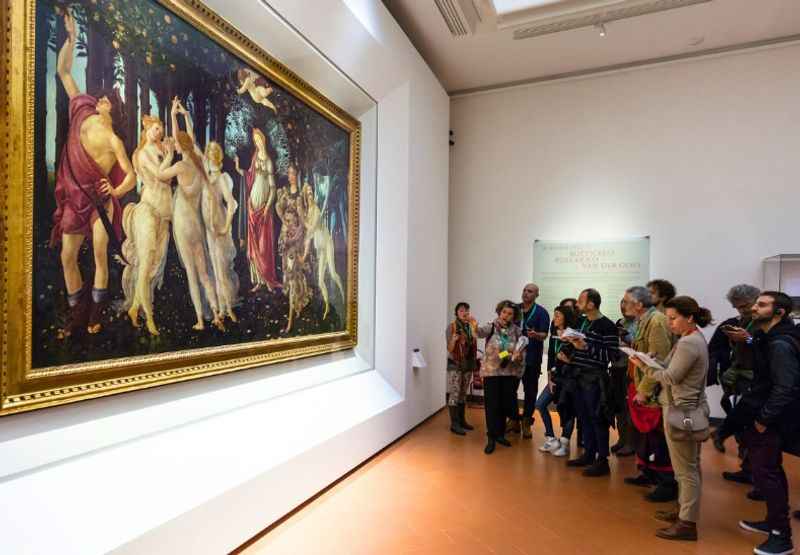 The Uffizi Gallery offers group tickets for groups to explore the museum together.
These tickets are typically available for groups of 15 or more people, and they often come with discounted rates compared to individual tickets, so you can spend less money are still have a great experience.
It's important to note that group tickets may require a reservation through the Uffizi Gallery's official website or designated group booking channels.
Be sure to check the museum's website or contact them by phone for specific details on ticket availability, prices, reservation requirements, and getting tickets ahead of time.
Purchase Tickets at the Ticket Office or Online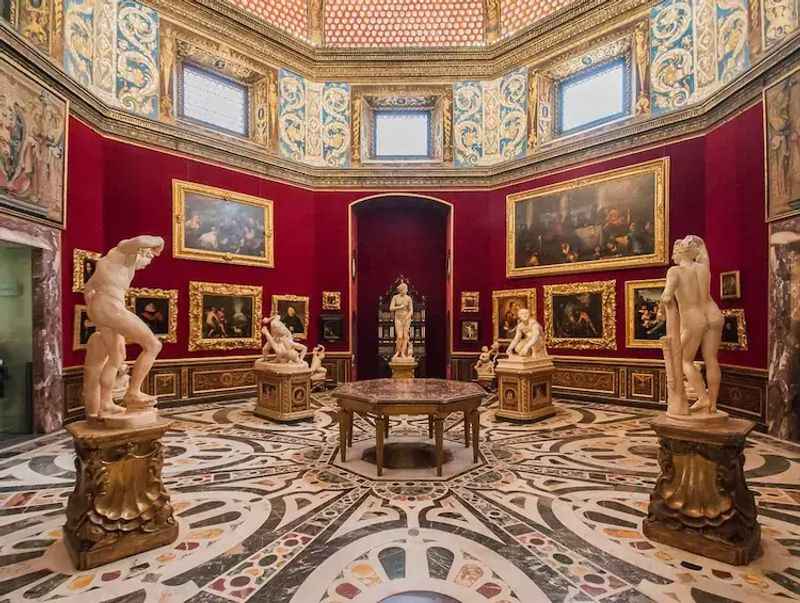 The ticket office for the Uffizi Gallery is located at the museum itself, in Florence, Italy.
The office is located at the entrance of the museum, where people can purchase tickets for general admission, special exhibitions, guided tours, or other services.
It's important to note that during peak season or busy times, there may be long queues at the office, and you will possibly wait a long time to buy tickets for the Uffizi Gallery.
To avoid waiting in line, it's recommended to book tickets in advance online through the Uffizi Gallery's official website or authorized ticketing platforms.
Pre-booked tickets allow you to secure your entry time and date and save time on your visit to this famous art museum.
If you book tickets ahead of time you should arrive at the Uffizi Gallery at least 15 minutes before your visit and you are expected to enter the museum through entrance number one, which is a reserved entrance for anyone who pre-booked their tickets.
Explore Combined Tickets for Uffizi Gallery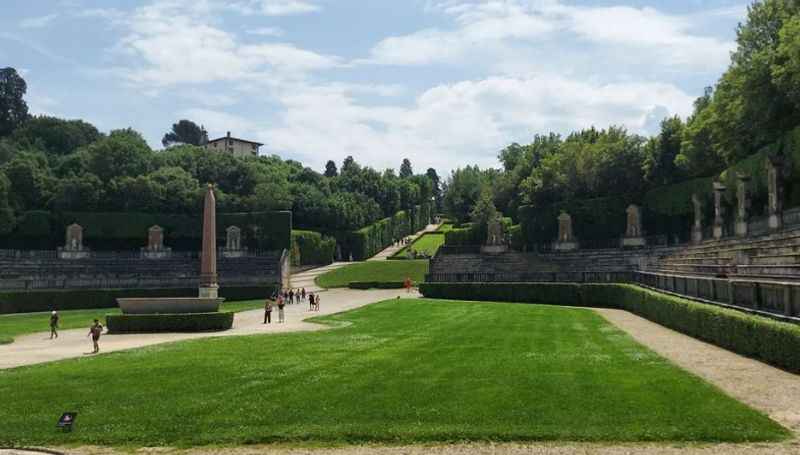 The Uffizi Gallery offers visitors the opportunity to explore combined ticket options for added convenience and savings in 2023.
These bundled tickets can be a cost-effective way to make the most of your visit to Florence and experience multiple cultural treasures and museums, but it is a good idea to pre-book tickets online.
However, it's important to carefully review the inclusions, prices, and validity periods of these combined tickets to ensure they suit your needs and interests.
These combo tickets are valid for the Uffizi, Pitti Palace, Boboli Gardens, National Archaeological Museum, and Opificio delle Pietre Dure Museum.
Embark on a Guided tour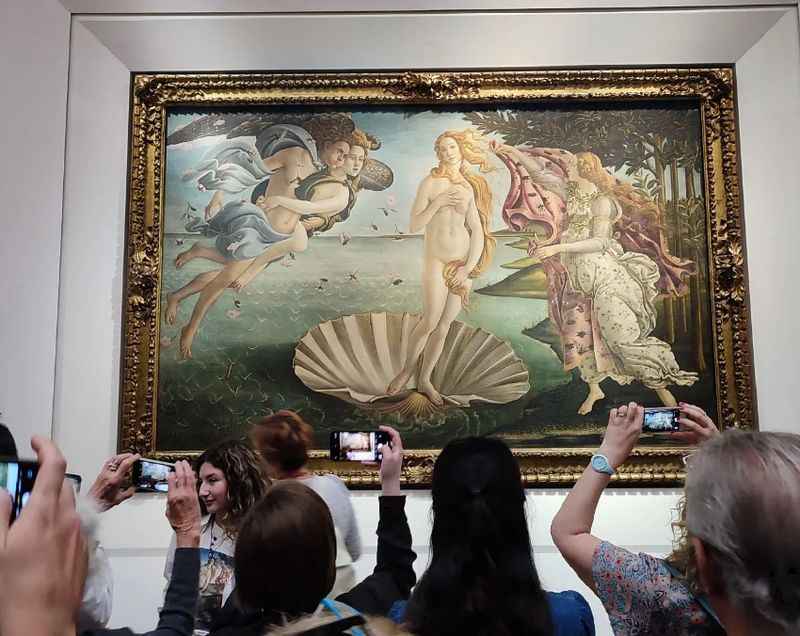 A guided tour at the Uffizi Gallery is an enriching and immersive experience that allows visitors to delve into the world of Renaissance art in Florence, Italy.
Led by experts, these guided tours provide in-depth insights into the masterpieces housed in the gallery.
With skip-the-line access and an agreed meeting point (usually near the entrance), tourists can avoid the crowds and make the most of their time, gaining a deeper appreciation and understanding of the Uffizi Gallery's extraordinary collection.
More Information about Uffizi Gallery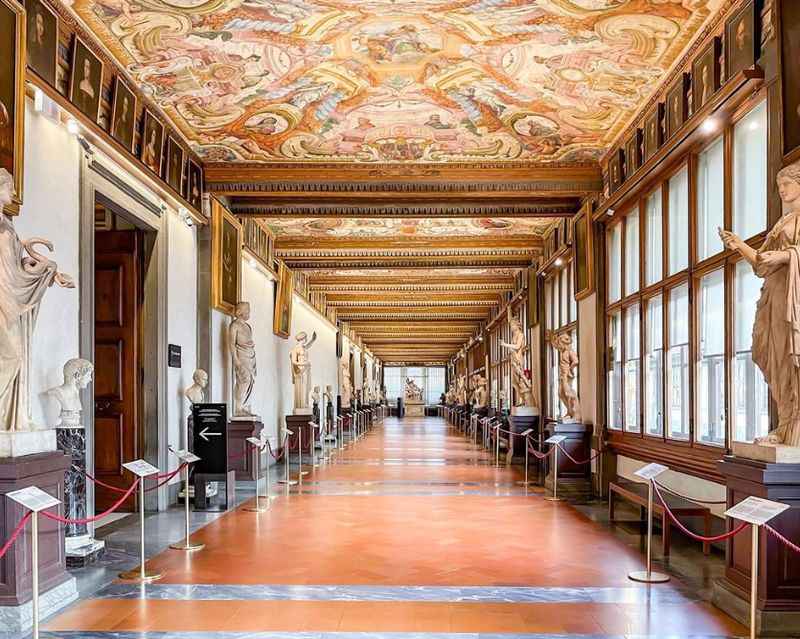 When visiting the museum there are some rules you should follow. Note that certain activities are strictly prohibited at the Uffizi Gallery to ensure the preservation and protection of the artworks and the overall museum experience.
You should not touch the artwork, take flash photography or talk on the phone in the Uffizi. Moreover, you should not smoke, vape, eat, or drink inside the gallery. It is a good idea to put your phone on silent during a tour.
As a tourist, you can walk to the Uffizi Gallery if you want to enjoy more beautiful sightings in Florence, but if you don't want to spend too much time on a walk you can always take the bus.
The fastest way to get to the Uffizi Gallery is to take a bus. The closest bus station is Ponte Vecchio and when you step off the bus you need only one more minute to get to the Uffizi.
There is something called High Season in Uffizi Gallery and that means that you can buy your ticket discounted from the 1st of March to the 31st of October.
Enjoy Florence, Italy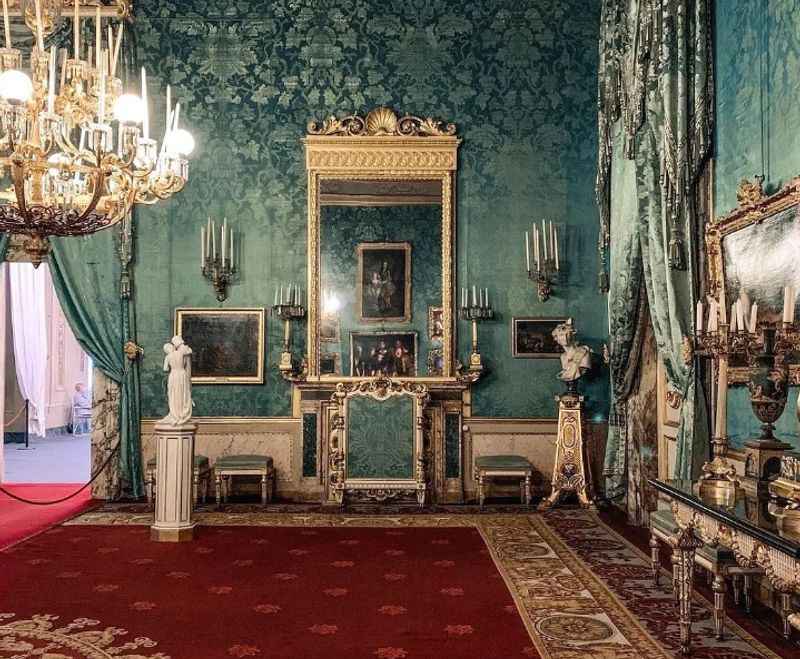 In addition to the Uffizi Galleri and Palazzo Pitti and Accademia Gallery, there are some other sights that you should visit when you are in Florence.
Santa Maria Novella is a famous Dominican basilica located in Florence, Italy. It is one of the oldest and most important churches in the city, known for its stunning architecture, exquisite artworks, and historical significance.
Florence is renowned for its rich cultural heritage and is home to many world-class museums. You don't want to miss these Florence museums on your trip.
Some of the more known museums that you should visit are Palazzo Pitti, Accademia Gallery, where you can visit Michelangelo's David, and Bargello National Museum.
FAQs related to the Uffizi Gallery
Let's look at some frequently asked questions about the Uffizi Gallery in Florence.
Should I get the standard ticket for the Uffizi?
The standard ticket for the Uffizi is the regular admission ticket, which grants you access to the main collection of artworks and is only valid for one day. If you do not want to skip the line or take a guided tour, this entrance ticket is enough for you.
What is the skip-the-line entrance ticket for the Uffizi Gallery?
A skip-the-line ticket for the Uffizi Gallery allows you to bypass the regular queue and enter without waiting in line. The skip-the-line tickets typically specify a time slot for entry and a reserved entrance. Enjoy a self-guided tour of the museum at your own pace with these tickets.
Is it worth getting a guided tour of the Uffizi?
It depends. You can opt for a ticket that includes a guided tour of the Uffizi Gallery if you want to be led by a professional guide and gain insights and information about the artworks and the gallery's history. These tours will be booked for a specific time, so make sure you arrive at the entrance on time for the tour.
Can you go to the Uffizi Gallery for free?
The Uffizi Gallery offers reduced or free tickets for certain groups, such as students, seniors, children, and residents of the European Union. Moreover, on the first Sunday of every month, people can enjoy this incredible museum for free.
Note that the opening hours may vary due to holidays and special events. Check the Uffizi operating hours on your phone before arriving.
Summing up: Uffizi Gallery Tickets Price & Availability - All You Need to Know
In sum, visiting the Uffizi Gallery is a must for art enthusiasts and history lovers alike.
Remember to book entrance tickets in advance to avoid crowds and ensure entry to the Uffizi Gallery. You can find tickets online at the Uffizi website - note that you do not pay ahead of time, but when you pick them up.
Whether you choose to explore independently or opt for a guided tour, a visit to the Uffizi Gallery promises to be a remarkable journey through the rich artistic heritage of Florence and a highlight of any trip to Italy.