34 Fun and Exciting Things to Do in Norfolk, VA | 2023 (with Photos)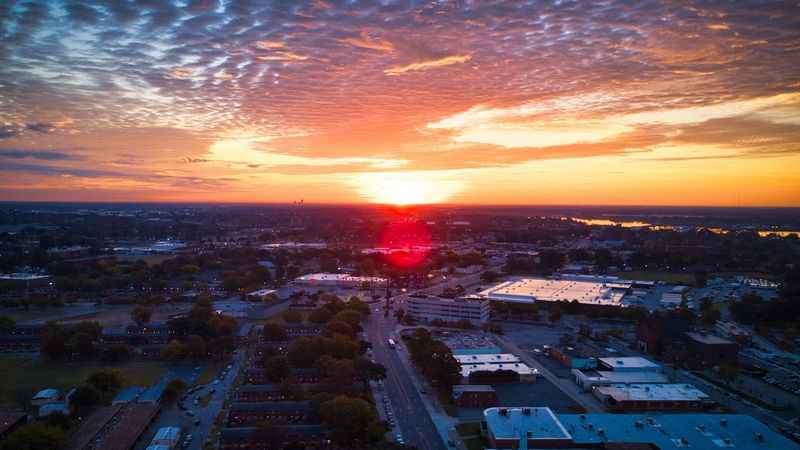 Nestled on the picturesque coast of Virginia, Norfolk offers a delightful blend of history, culture, and natural beauty. Whether you're a local resident or a curious traveler, this vibrant city has something for everyone.
In this article, we've curated a list of 34 incredible activities that will ensure you make the most of your time in Norfolk. 
From exploring historic landmarks like the USS Wisconsin and the Chrysler Museum of Art to indulging in delicious seafood at the Waterside District, prepare to be amazed by the diverse range of experiences this charming city has to offer.
So, create your itinerary and get ready to embark on an unforgettable journey through the 34 fun and exciting things to do in Norfolk, VA. Let's dive in.
Most Recommended Thing to Do
Visit the Chrysler Museum
Our Top Choice Restaurant
Our Top Choice Bar for Nightlife
The Top Choice Bar for Nightlife in Norfolk, United States of America is "Waterside District."
Mild weather, spring blooms, historic sights, waterfront activities
The average temperature in Norfolk, USA: Mild.
Bus, light rail, ferry, bike, walking, rideshare, car.
Average Cost ($, $$, $$$)
My Top Recommendation
Norfolk, located in the vibrant United States of America, offers a rich tapestry of experiences waiting to be explored. One must not miss the mesmerizing Norfolk Botanical Garden, where strolling through the enchanting pathways amidst blooming flowers and lush greenery is a truly magical experience.
For a taste of Norfolk's fascinating history, immerse yourself in the iconic USS Wisconsin, a battleship turned museum that stands as a testament to the city's naval heritage, allowing visitors to discover the wonders of its deck and explore captivating exhibits deep within its walls.
What You'll Need to Bring
Valid identification (e.g. passport or driver's license)
Comfortable walking shoes
Weather-appropriate clothing
Travel adapters for electronic devices
Sunscreen and insect repellent
Maps or GPS navigation
Camera or smartphone for capturing memories
Travel insurance
Cash and debit/credit cards
Personal toiletries and medications
What Not to Miss
The beautiful Norfolk Botanical Garden
The historic Nauticus museum and USS Wisconsin battleship
The lively Granby Street with its shops and restaurants
The Chrysler Museum of Art for an exceptional cultural experience
The waterfront area with stunning views and activities
The Norfolk Zoo for a fun day out
The MacArthur Memorial for a fascinating look into history
The Virginia Zoo for a memorable animal encounter
The Hermitage Museum and Gardens for art and nature lovers
The lively Waterside District for entertainment and dining options.
What to Avoid
Crowded tourist areas
High crime areas
Rush hour traffic
Unreliable public transportation
Overpriced souvenir shops
Tourist traps with inflated prices
Unprotected beaches during dangerous weather conditions
Unfamiliar hiking trails without proper gear or guidance
Excessive noise and crowded streets during local events or festivals
Places with poor hygiene or unsanitary conditions.
1. Coastal Food Tours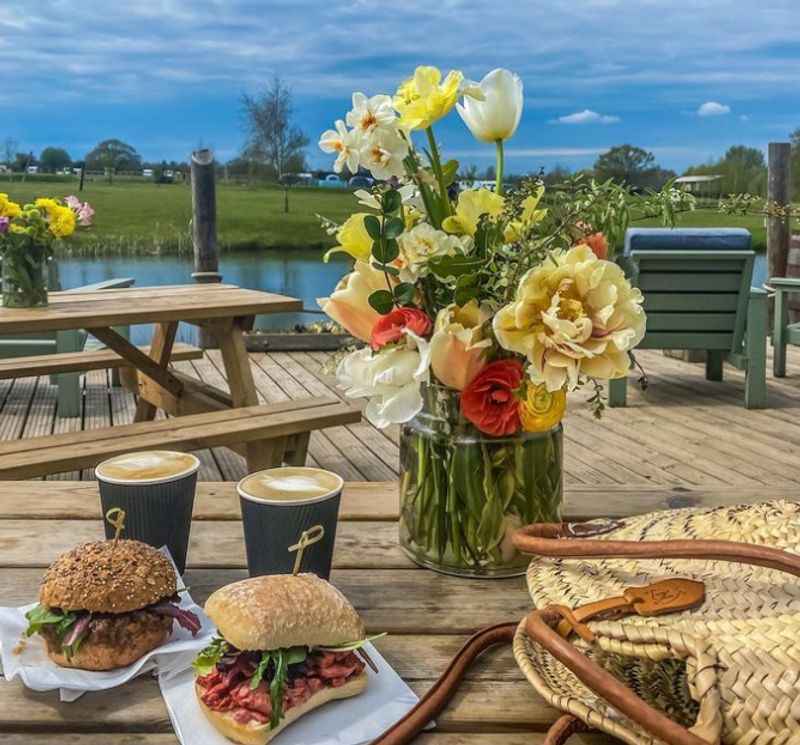 Let's kick off this list with an activity that will open your eyes to a world of Norfolk culture and cuisine. Coastal Virginia is known for its delicious seafood and southern cuisine, and what better way to experience it than on a food tour?
Whether you're a foodie looking to indulge in some of the best eats in Norfolk, or simply looking for a fun and unique way to explore the city, coastal food tours are not to be missed.
The food tour is a guided tour taking you to the best restaurants. If you visit Norfolk, VA, taking a food tour is one of the top tourist attractions.
2. Visit Virginia Zoo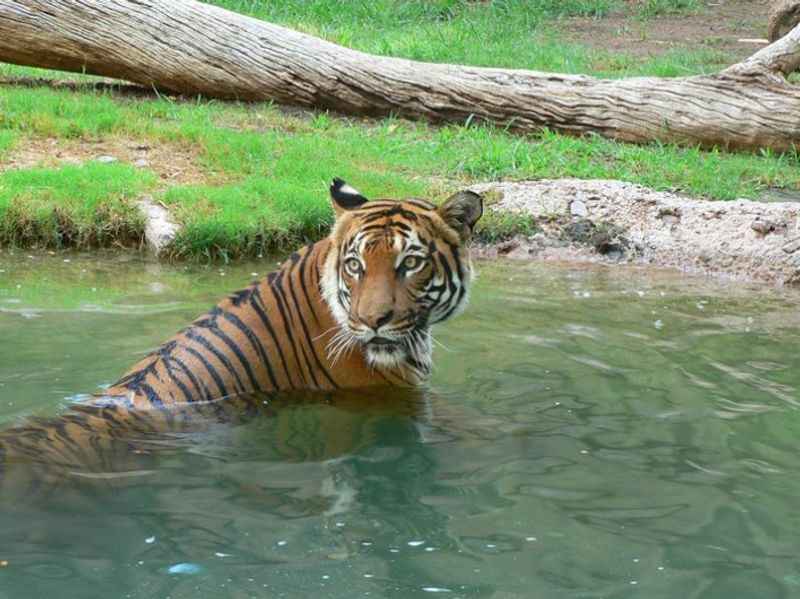 If you're visiting Norfolk with your family, be sure to add the Virginia Zoo to your list of tourist attractions.
On top of its remarkable array of animals, the zoo also hosts a variety of exciting events all year round. Among these is the highly anticipated Zoo Boo, a festive Halloween extravaganza perfect for families.
Immerse yourself in the spirit of the season with enjoyable activities like trick-or-treating, captivating costume contests, and even a thrilling haunted hayride.
The Virginia Zoo offers an unforgettable experience for both young and old, providing an opportunity to connect with nature, learn about wildlife, and create lasting memories with your loved ones.
3. Hampton Roads Naval Museum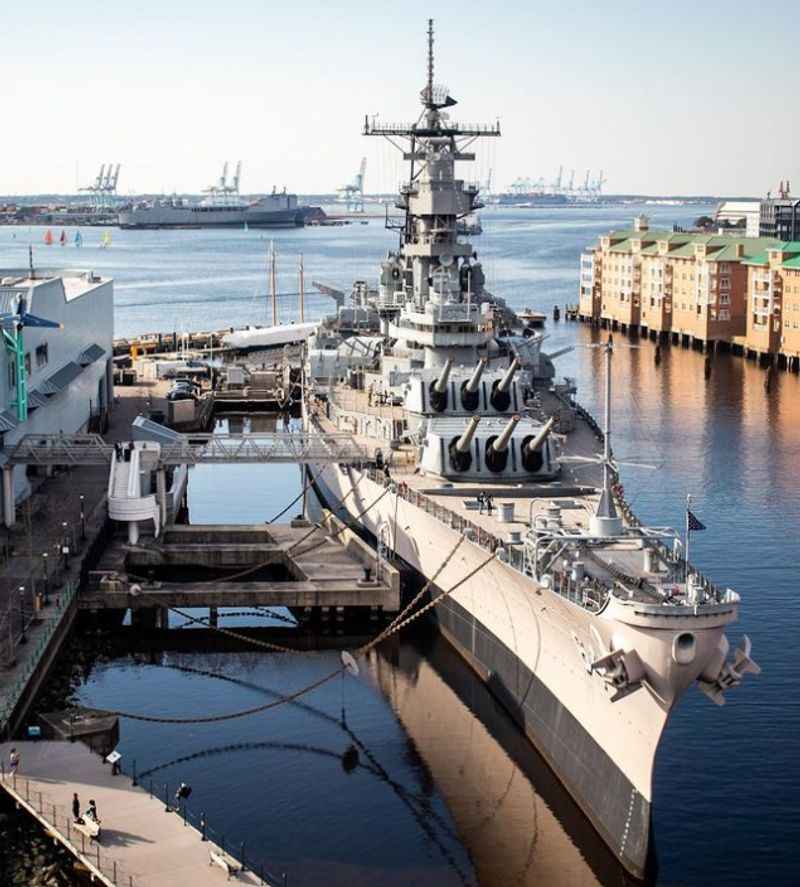 For history buffs, a visit to the Hampton Roads Naval Museum is a great choice when in Norfolk or Virginia Beach.
Located in Norfolk, the maritime museum hosts a fascinating collection of exhibits and artifacts that tell the story of the US Navy's presence in the Hampton Roads region.
One of the most impressive exhibits is the horseshoe crab touch tank, which is an amazing opportunity for kids and families.
The museum also hosts a range of exhibits and programs that explore topics like naval aviation, submarine warfare, and cruise ship pier.
4. The Chrysler Museum of Art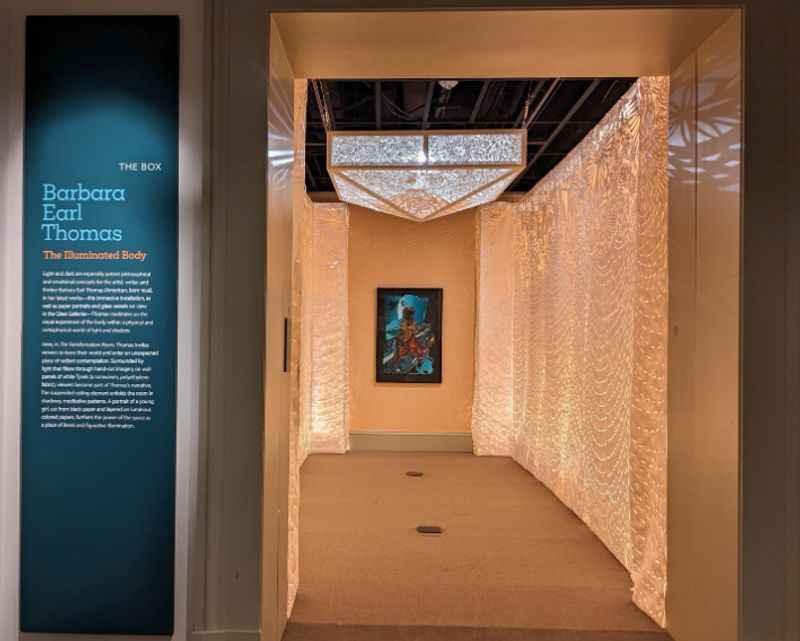 Located in the heart of Norfolk's arts district, the Chrysler Museum of Art is home to an impressive collection of art and artifacts from around the world, with a particular focus on American art and glass.
In the Chrysler Museum of Art, enjoy a range of other collections, including European painting and sculpture, ancient art from Egypt and Greece, and contemporary works by artists like Cindy Sherman and Kehinde Wiley.
And with the beautiful location of the Chrysler Museum of Art in the Ghent neighborhood, visitors can enjoy a stroll through the historic streets before or after their visit.
5. Perry Glass Studio
Located within the lively NEON arts district, the Perry Glass Studio stands as a dynamic center of artistic ingenuity and glass craftsmanship. 
With its vibrant atmosphere, this studio showcases the remarkable world of glass art.
Engage in immersive classes and workshops tailored to all skill levels, granting you the opportunity to unleash your creativity and fashion your own unique glass masterpieces.
Whether you're a novice or an experienced artist, the Perry Glass Studio invites you to delve into the mesmerizing realm of glass artistry and embrace the exhilarating process of bringing your visions to life.
Unleash your inner artist and explore the captivating art of glass at this inspiring studio.
6. Have Lunch at the Downtown Waterfront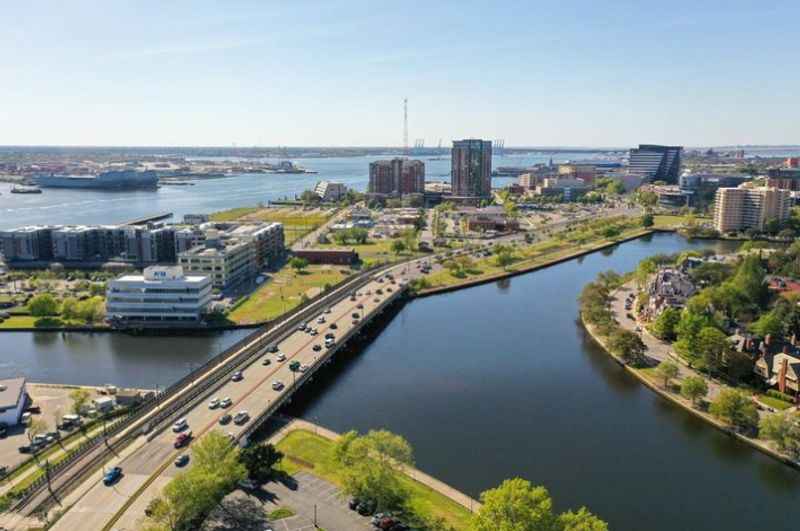 If you're looking for a beautiful spot to enjoy lunch in Norfolk or a Norfolk hotel, the Downtown Norfolk waterfront area is a great choice.
With its stunning views of the Elizabeth River and a variety of dining options. Many of the restaurants in the area offer outdoor seating or a rooftop beer garden, perfect for enjoying a meal with a view.
And for those looking for a unique dining experience, the American Rover sailing cruise offers lunch and sunset cruises on the river.
If you're a fan of local craft beer and wine, be sure to check out the Tasting Room, which offers a rotating selection of drinks from Virginia breweries and wineries. 
If you love local food, Tasting Room is a unique experience.
7. Hunter House Victorian Museum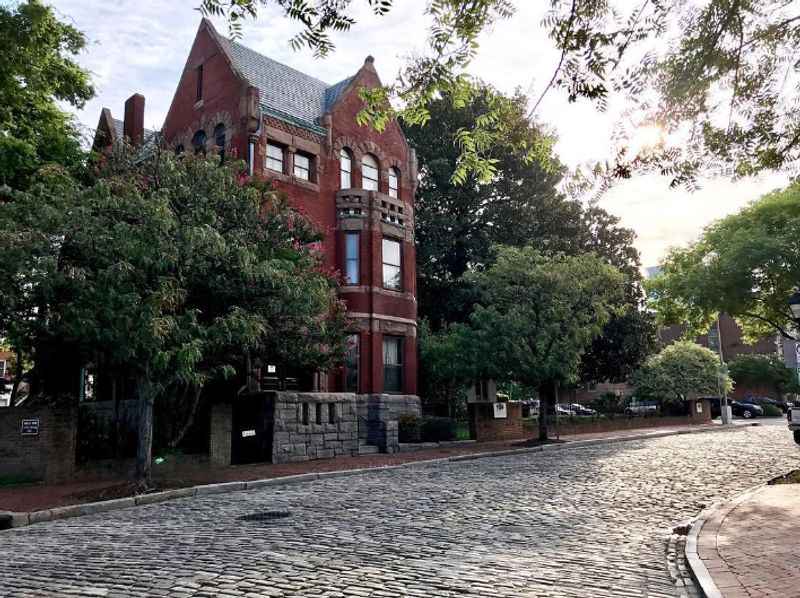 The Hunter House Victorian Museum in Norfolk offers a fascinating glimpse into the city's rich history.
Housed in a beautiful Victorian-era home that dates back to the late 1800s, visitors can explore the rooms filled with authentic furnishings and decor from the period.
In addition to tours, the museum hosts events and programs throughout the year, including Victorian tea parties and lectures.
The museum is named after its original owner, James Wilson Hunter, who was a prominent businessman and civic leader in Norfolk during the late 19th century.
8. Moses Myers House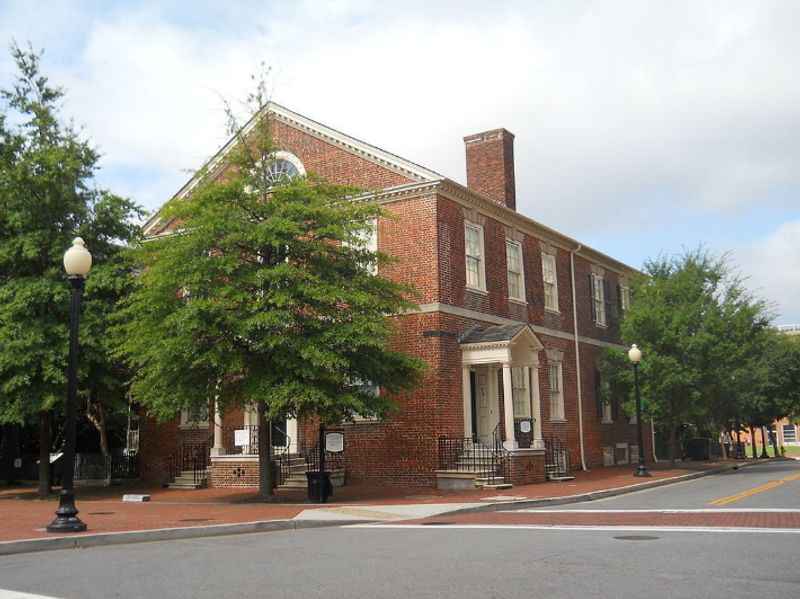 For a fascinating look into one of Norfolk's most prominent historical figures, a visit to the Moses Myers House needs to be added.
The house was built in 1792 by Moses Myers, a wealthy Jewish merchant who was an influential figure in early Norfolk.
Once there, you can explore the beautifully restored rooms of the house, from the elegant parlor and dining room. All of those are filled with authentic furnishings and decor from the late 18th and early 19th centuries.
But the Moses Myers House is more than just a house museum. It also offers a range of programs and events throughout the year, including lectures, workshops, and guided tours.
9. Hermitage Museum and Gardens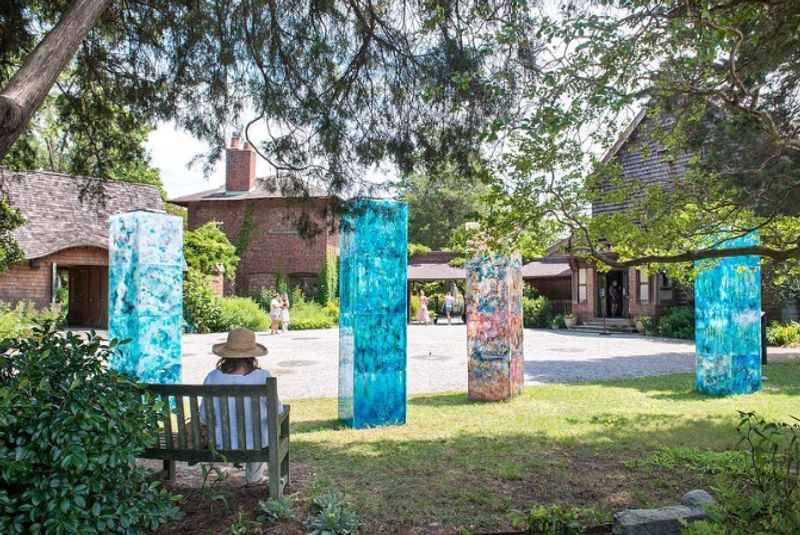 Housed in a stunning early 20th-century mansion, the Hermitage Museum boasts an impressive collection of art, furniture, and decorative arts.
Take a self-guided tour of the museum's collections, which include works by renowned artists such as Renoir, Monet, and Matisse.
From the elegant ballroom to the intimate sitting rooms, every corner of the Hermitage Museum is filled with stunning examples of fine art and design.
Apart from this museum, there are many other notable art museums in Norfolk, such as the Barry Art Museum. 
If you love the Hermitage Museum and Gardens, you should add the Barry Art Museum to your itinerary as well.
10. Catch a Game at Harbor Park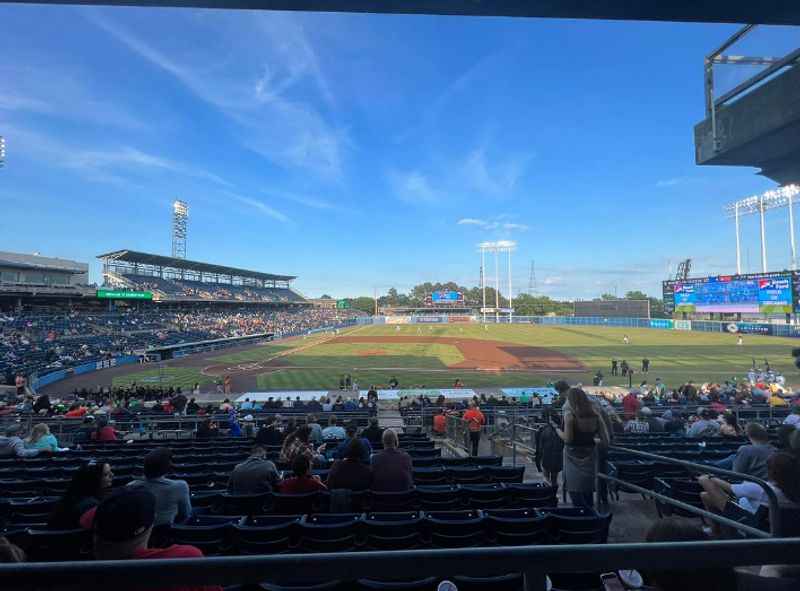 Harbor Park is a popular destination for sports fans visiting Norfolk. The baseball stadium located in the heart of downtown is home to the Norfolk Tides, the city's minor-league baseball team.
Fans can enjoy a view of the Elizabeth River from Harbor Park and a variety of concessions and merchandise options, as well as family-friendly activities like a playground and bounce house.
Harbor Park is a great destination for a day or evening out. Catch a game, enjoy some delicious ballpark food, and take in the sights and sounds of one of Norfolk's most beloved sports venues.
11. The Elizabeth River Trail
For outdoor enthusiasts and history buffs alike, the Elizabeth River Trail is a must-visit destination in Norfolk.
This 10.5-mile trail follows the scenic Elizabeth River and offers stunning views of the water, as well as access to some of the city's top cultural attractions.
The trail also passes by the Harrison Opera House, which hosts a variety of performances and events throughout the year. From ballet and opera to theater and comedy, there's always something exciting happening at this beautiful venue.
Finally, it comes across many different Norfolk attractions, such as Norfolk State University and St. Louis World's Fair.
12. Battleship Wisconsin at Nauticus National Maritime Center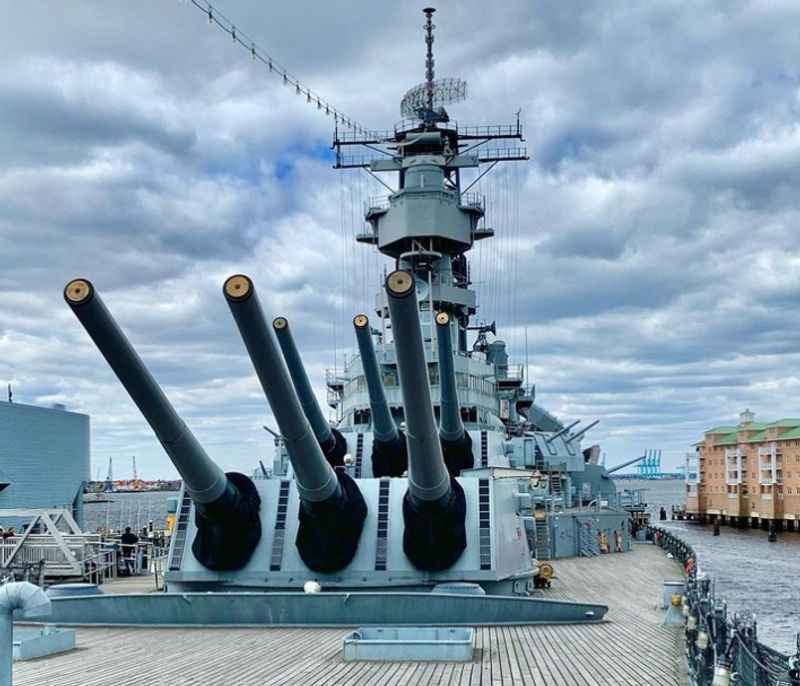 If you're interested in maritime history, be sure to visit Nauticus National Maritime Center in downtown Norfolk. This fascinating maritime museum is home to a variety of exhibits and interactive displays that explore the world of sailing, navigation, and marine science.
One of the centerpieces of the museum is the Battleship Wisconsin, which is docked right outside. 
This massive battleship saw action in World War II, the Korean War, and Operation Desert Storm before being decommissioned in 1991.
The USS Wisconsin is a solemn reminder of the sacrifices made by those who have served in the military.
Today, tourists can explore the ship's decks and learn about its storied past, as well as enjoy stunning views of the Elizabeth River from the ship's observation deck.
13. Town Point Park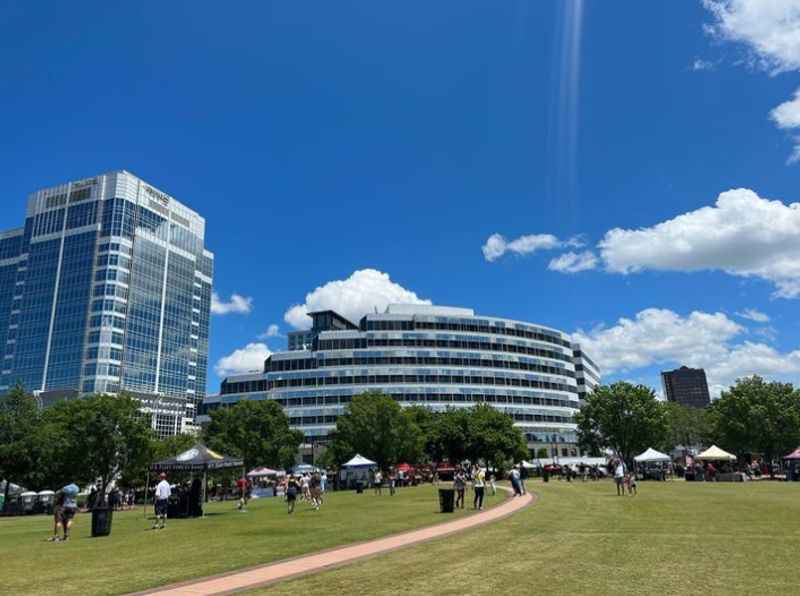 This picturesque Town Point Park features stunning views of the Elizabeth River, as well as a variety of amenities and attractions that are sure to delight visitors of all ages.
Throughout the year, Town Point Park hosts a variety of special events and festivals that draw visitors from all over the region.
So if you're looking for a place to unwind and enjoy the natural beauty of Norfolk, be sure to visit Town Point Park. 
With its stunning views, charming amenities, and lively events calendar, this park is a true gem in the heart of the city.
14. Freemason Abbey Restaurant
Located in the historic Freemason Historic District of Downtown Norfolk, the Freemason Abbey charming restaurant is housed in a beautifully restored 19th-century church.
Its vaulted ceilings, stained glass windows, and ornate woodwork make Freemason Abbey Restaurant one of the most unique dining venues in the city.
The menu features a wide range of American and international dishes, including fresh seafood, hand-cut steaks, and creative vegetarian options.
And with the prime location of the Freemason Abbey Restaurant on the Freemason Harbor, diners can enjoy stunning views of the water while they savor their meal.
15. Virginia Stage Company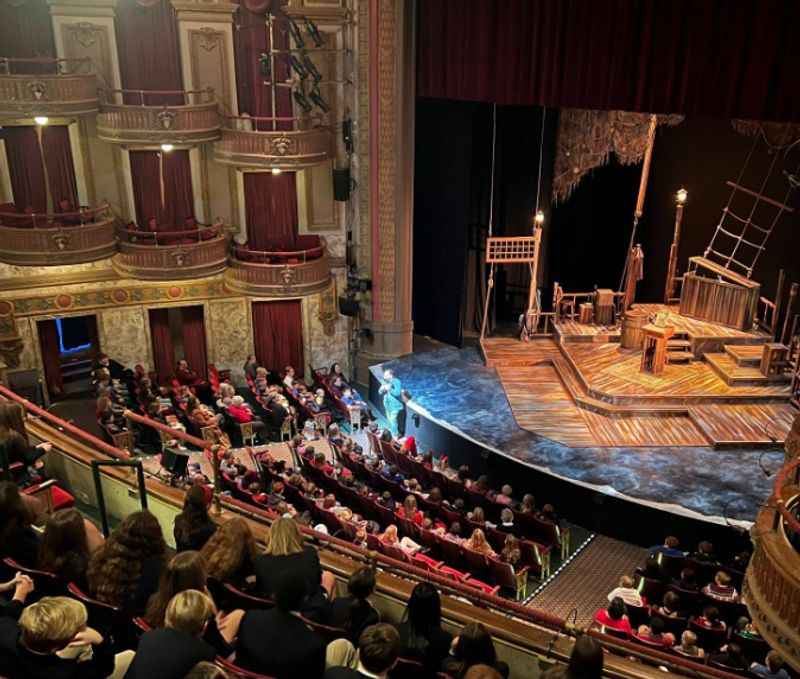 Looking for an entertaining night out in Norfolk? Look no further than the Virginia Stage Company, the city's premier professional theater company.
With a rich history dating back to 1968, the Virginia Stage Company has become a cultural icon in the region and is renowned for its innovative productions and talented actors.
The theater's performances take place in the beautiful Wells Theatre, a historic building that was first built in 1913 and has been restored to its former glory.
16. Selden Market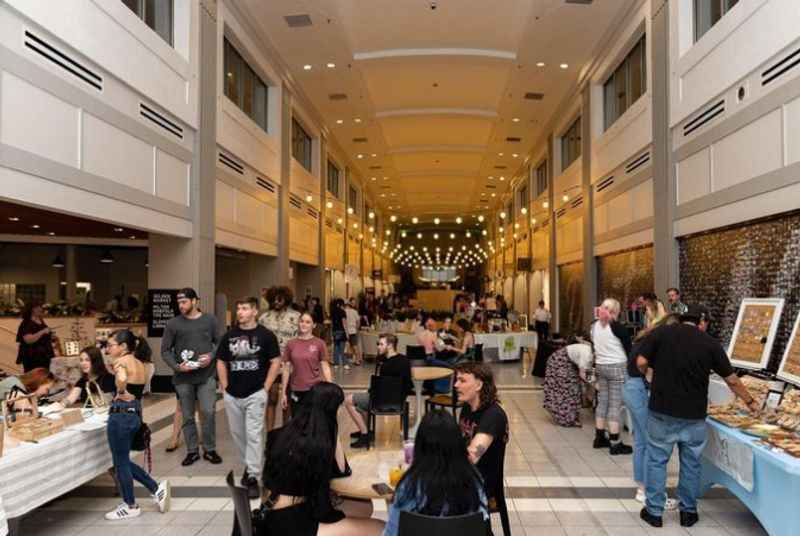 Located in Norfolk, Selden Market is a vibrant shopping destination that showcases local artisans, entrepreneurs, and creatives.
This bustling marketplace offers an array of unique shops and boutiques, ranging from trendy fashion stores to artisanal food vendors and specialty shops.
Explore the market's charming corridors, filled with handmade crafts, vintage treasures, and locally sourced products.
Engage with passionate business owners and artisans who pour their creativity into every item. Selden Market also serves as a community hub, hosting events, pop-up shops, and workshops that foster creativity and collaboration.
Immerse yourself in Norfolk's local culture, support small businesses, and embark on a shopping adventure at Selden Market.
17. Palace Shops & Station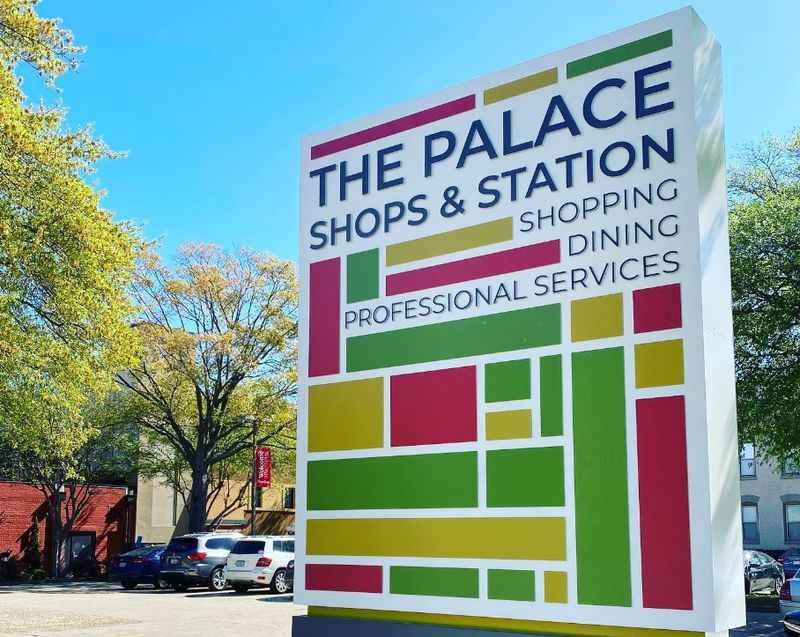 Complete your visit to Norfolk VA by picking up a unique souvenir at the Palace Shops & Station. 
Located in the heart of downtown, this charming shopping district offers a collection of specialty stores, boutiques, and gift shops.
Browse through a variety of locally made crafts, artwork, jewelry, clothing, and other distinctive items that showcase the creativity and craftsmanship of the region.
Whether you're looking for a memento to remember your time in Norfolk or searching for the perfect gift to bring home, the Palace Shops & Station is a treasure trove of one-of-a-kind finds that will delight and inspire.
18. Norfolk Waterside District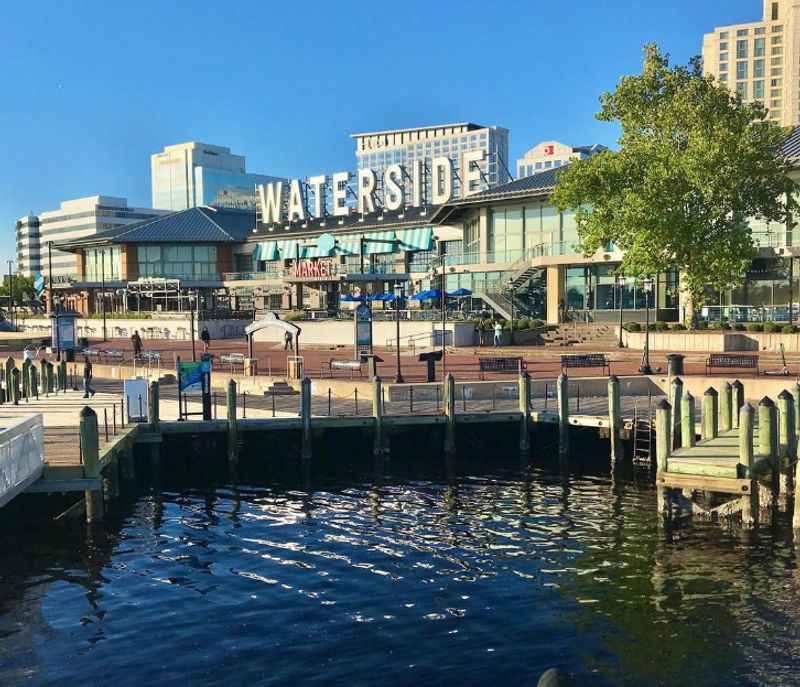 Norfolk Waterside District is a vibrant entertainment destination located in the heart of downtown Norfolk. It offers visitors a variety of fun activities, including shopping, dining, and live entertainment.
The district also features the Nauticus National Maritime Center and the Battleship Wisconsin.
The district features over 50 restaurants and shops, as well as a variety of entertainment options, such as Waterside Live! concert series, comedy shows, and special events throughout the year.
19. Neon District Murals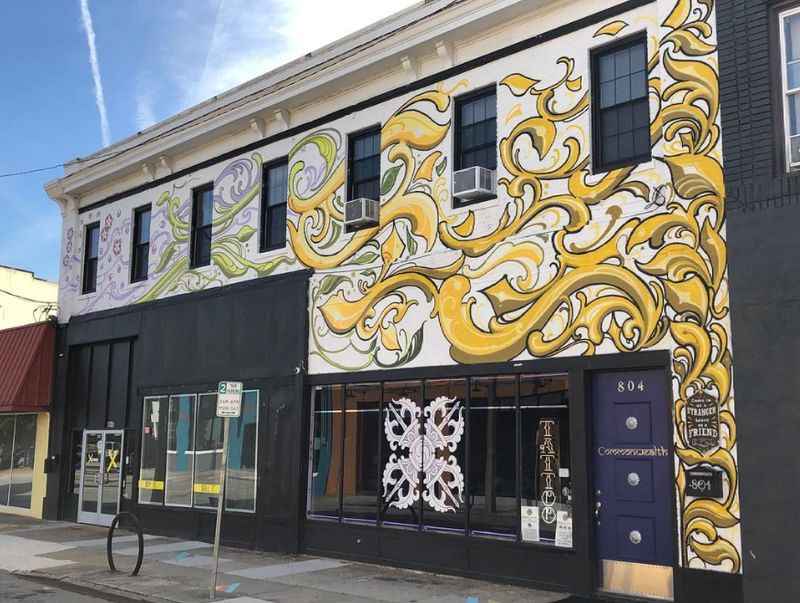 The Neon District's colorful walls showcase a variety of styles and themes, from abstract designs to realistic portraits, and celebrate the city's rich cultural heritage.
One of the best ways to experience one of the top Norfolk attractions, the Neon District murals, is by taking self-guided tours of the area.
The tour of the Neon District will take you past some of the most iconic murals, such as "The Chrysler Museum Mural" by Kelsey Montague and "The Women's Mural" by HENSE, as well as lesser-known works by local and international artists.
20. Norfolk Botanical Garden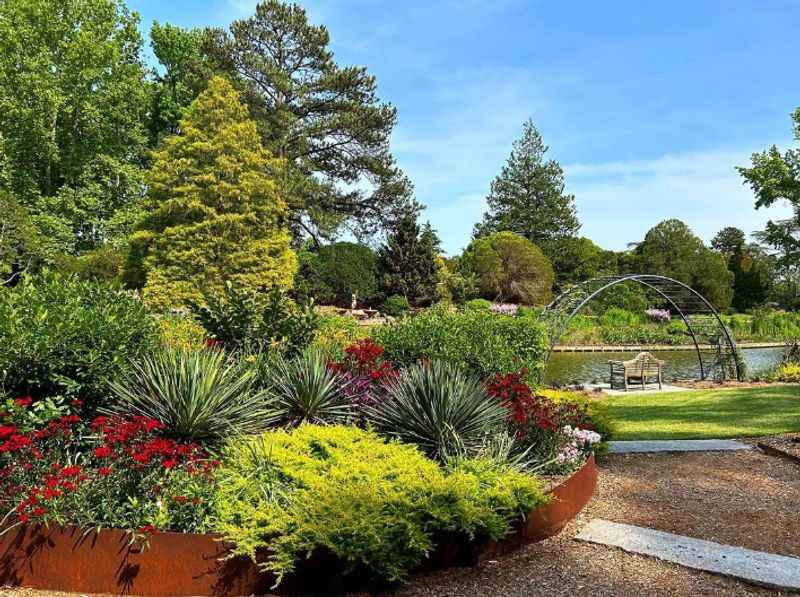 The Norfolk Botanical Garden covers over 175 acres and boasts a wide range of gardens and exhibits for visitors to explore.
One of the highlights is the Children's Adventure Garden, which offers interactive exhibits and hands-on activities for kids of all ages.
You can also enjoy a variety of seasonal gardens throughout the year, including the Bicentennial Rose Garden, Enchanted Forest, and Winter Garden.
In the spring and summer, the Hummingbird Garden is a popular spot for birdwatchers, as it attracts a variety of hummingbird species with its nectar-rich blooms. 
The Norfolk Botanical Garden is one of the best things to do in Norfolk, VA.
21. East Beach
For those seeking a picturesque beach getaway in Norfolk, East Beach offers an idyllic retreat to bask in the warmth of the sun and unwind.
With its pristine shores, it provides an ideal setting for swims and leisurely strolls along the coastline.
Embrace the serene ambiance and indulge in water sports such as kayaking, paddle-boarding, and fishing, facilitated by nearby rental services.
East Beach presents a splendid opportunity to connect with nature and engage in outdoor activities amidst a tranquil coastal backdrop.
22. Vessel Craft Coffee
Vessel Craft Coffee takes pride in sourcing its beans from top-quality coffee farms around the world, and they roast them in-house to ensure maximum flavor and freshness.
Located in the heart of the Ghent neighborhood, this trendy cafe is known for its expertly crafted espresso drinks and specialty coffee blends.
Aside from its delicious coffee, Vessel Craft Coffee also offers a cozy and inviting atmosphere, with plenty of seating both inside and out on its sidewalk patio.
23. MacArthur Memorial
Situated in the heart of downtown Norfolk, the General Douglas MacArthur Memorial stands as a poignant destination for history enthusiasts and admirers of military valor.
The MacArthur Memorial honors Douglas MacArthur, a US general, as well as other Americans who served in the American Civil War, Spanish American War, World War I, World War II, the Occupation of Japan and the Korean War.
This museum serves as a testament to the unparalleled contributions of US citizens in times of need.
24. Naval Station Norfolk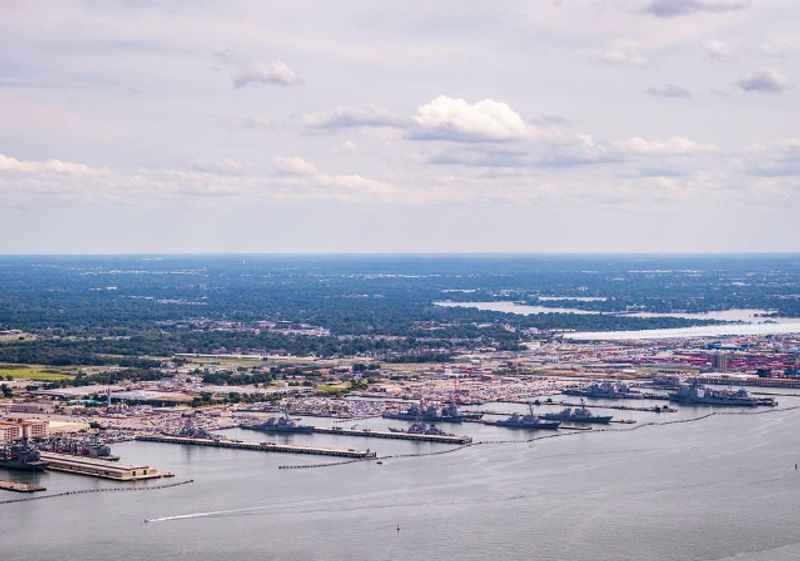 Naval Station Norfolk, situated in Norfolk, Virginia, stands as the largest naval base globally, serving a pivotal role in safeguarding the United States.
Delve into the captivating realm of naval operations at its museum, which proudly exhibits numerous aircraft carriers, submarines, and other remarkable vessels.
Explore the rich history and profound significance of Naval Station Norfolk, gaining a deeper appreciation for the immense responsibilities shouldered by those who protect our shores and preserve our freedom.
25. Ocean View Beach Park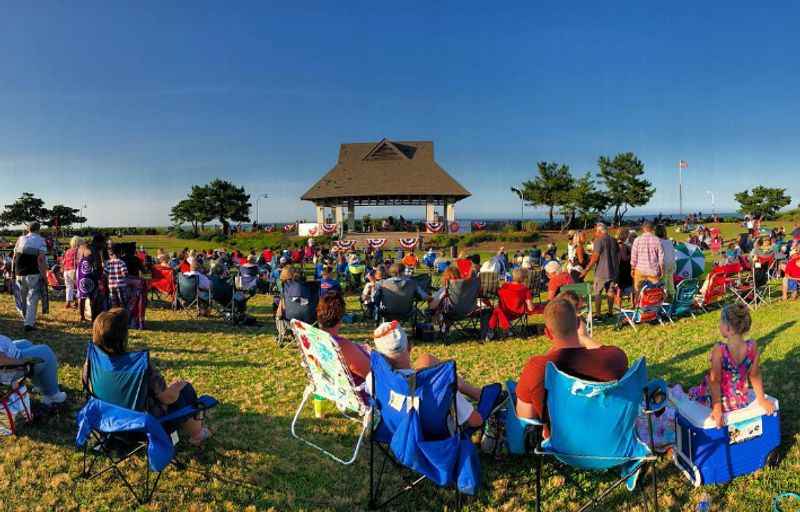 Ocean View Beach Park in Norfolk offers a serene and inviting atmosphere for beach lovers seeking tranquility and sun-soaked relaxation.
This beloved destination boasts a vast shoreline, providing ample space to unwind and soak up the coastal charm. With convenient amenities such as picnic tables, a fishing pier, and a playground, it caters to the needs of families and individuals alike.
Take a stroll along the scenic boardwalk, indulge in delectable treats from local vendors, and marvel at the breathtaking vistas of the Chesapeake Bay.
Ocean View Beach Park is the ultimate retreat for those seeking respite and natural beauty in Norfolk.
26. Unwind at Lake Drummond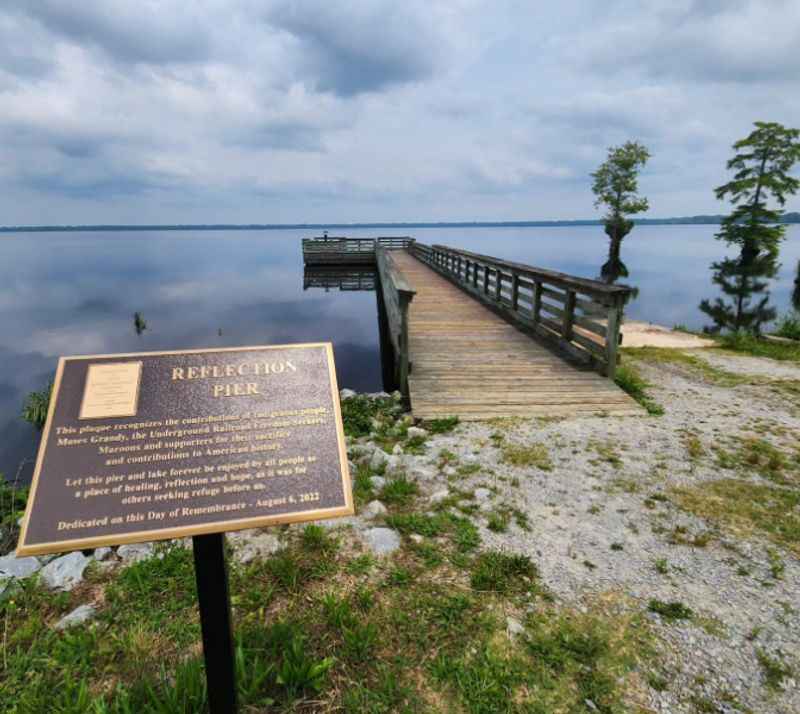 Escape the hustle and bustle of the city and find tranquility at Lake Drummond. This pristine freshwater lake, located within the Great Dismal Swamp, offers a peaceful retreat for nature lovers.
Take a hike along the surrounding trails, rent a kayak or canoe to explore the calm waters, or simply relax on the shoreline and take in the serene beauty of the lake.
With its untouched natural surroundings and diverse wildlife, Lake Drummond is the perfect place to unwind and reconnect with nature.
27. Pagoda & Oriental Garden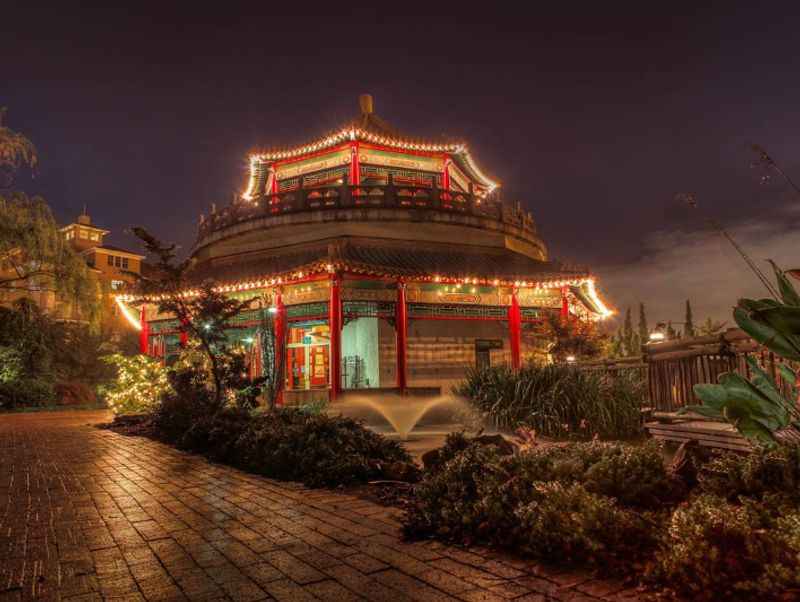 Step into a world of tranquility and beauty at the Pagoda & Oriental Garden. This picturesque garden is a hidden gem in Norfolk, featuring a stunning pagoda, serene ponds, and lush greenery.
Take a leisurely stroll along the winding pathways, admire the vibrant flowers, and find a peaceful spot to sit and reflect. The pagoda, with its intricate architecture and traditional design, adds a touch of elegance to the garden.
Whether you're seeking a moment of serenity or a place to appreciate the harmony of nature, the Pagoda & Oriental Garden is a must-visit destination in Norfolk, VA.
28. Weyanoke Bird and Wildflower Sanctuary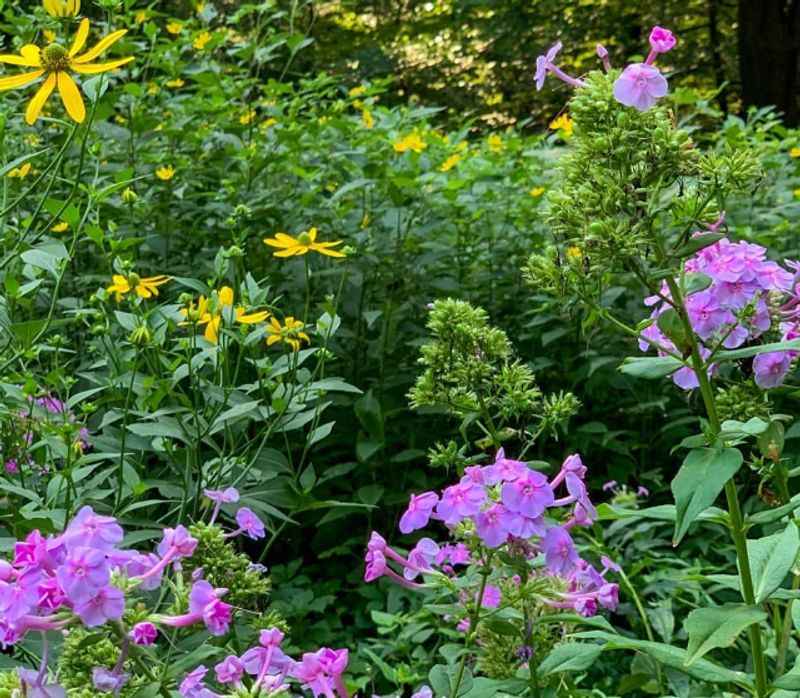 Immerse yourself in the captivating world of birds and wildflowers at the Weyanoke Bird and Wildflower Sanctuary.
Located along the Lafayette River, this sanctuary provides a haven for various bird species and boasts a diverse range of native plants. Bring your binoculars and camera to spot a wide array of bird species in their natural habitat.
As you explore the sanctuary's trails, you'll encounter an enchanting display of wildflowers in bloom, creating a vibrant and picturesque setting.
Whether you're a seasoned birdwatcher or simply appreciate the beauty of nature, the Weyanoke Bird and Wildflower Sanctuary offers a rewarding experience.
29. Visit Northside Park
Gather your friends and family for a delightful picnic in Norfolk VA at Northside Park. 
This charming park offers ample green space, picnic tables, and a peaceful atmosphere, making it an ideal spot to enjoy a leisurely outdoor meal.
After your meal, take a stroll along the walking trails or engage in some friendly outdoor games. Northside Park is the perfect setting for creating lasting memories and enjoying the simple pleasures of outdoor dining.
30. Grab a Bite at Saltine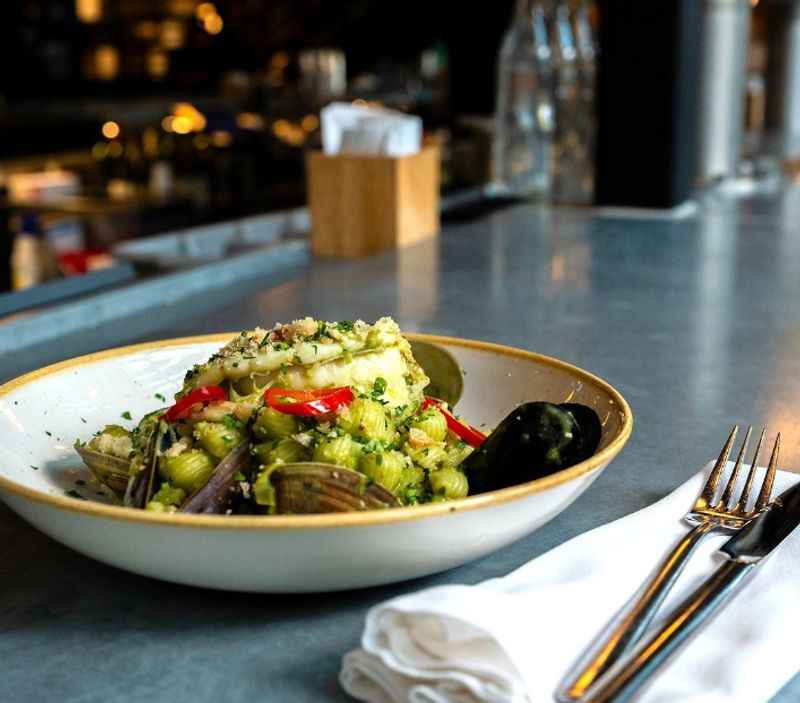 Indulge your taste buds with a culinary experience at Saltine. This trendy restaurant, located in Downtown Norfolk VA, offers a vibrant atmosphere and a menu filled with delectable seafood dishes and American classics with a modern twist.
From fresh oysters and mouth watering seafood platters to flavorful salads and hearty entrees, Saltine delights food enthusiasts with its diverse and innovative menu. 
Pair your meal with a carefully crafted cocktail or choose from their extensive wine selection.
Whether you're enjoying a casual lunch, a romantic dinner, or a social gathering, Saltine promises a memorable dining experience.
31. Fine-Dine at Varia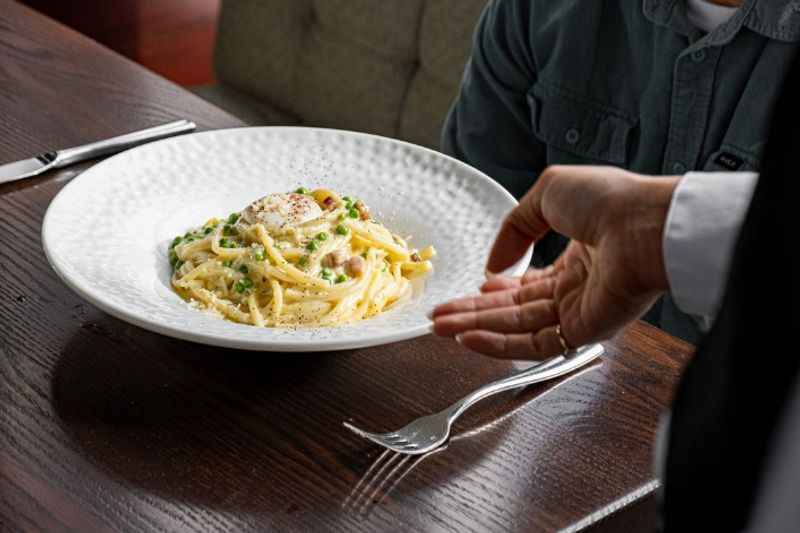 Elevate your dining experience at Varia, a sophisticated and upscale restaurant nestled within the Main Hotel in downtown Norfolk VA.
With its elegant ambiance, live jazz music, and impeccable service, Varia sets the stage for an unforgettable fine-dining experience.
Indulge in a culinary journey of Italian-inspired cuisine, featuring handcrafted pastas, succulent meats, and fresh seafood delicacies.
Complement your meal with a selection from their extensive wine list, showcasing a range of Italian and international varietals.
32. Harrison Opera House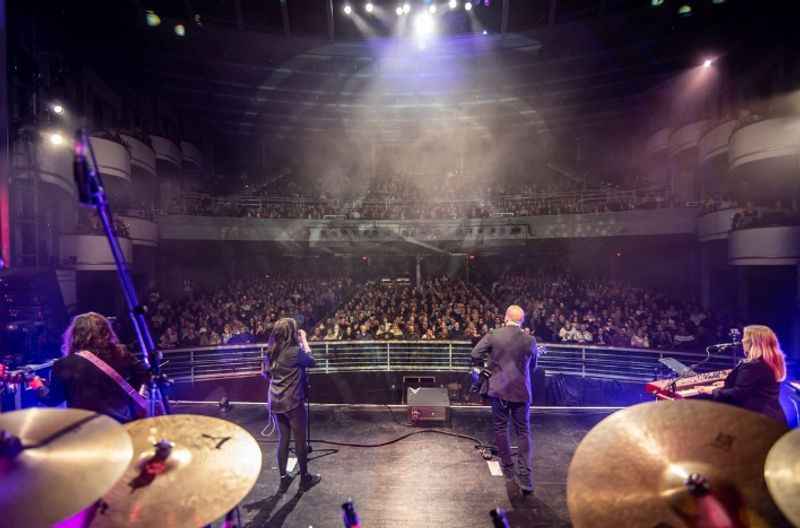 Immerse yourself in the enchanting world of performing arts at the Harrison Opera. This magnificent venue hosts a variety of captivating performances, including opera, ballet, orchestral concerts, and theatrical productions.
Step inside the beautifully designed theater, adorned with elegant decor and state-of-the-art acoustics, and prepare to be swept away by the talent and artistry on display.
Whether you're a seasoned art enthusiast or simply looking for a memorable night out, this opera house in Norfolk VA promises an immersive and inspiring experience that celebrates the magic of live performances.
33. Huntersville Community Center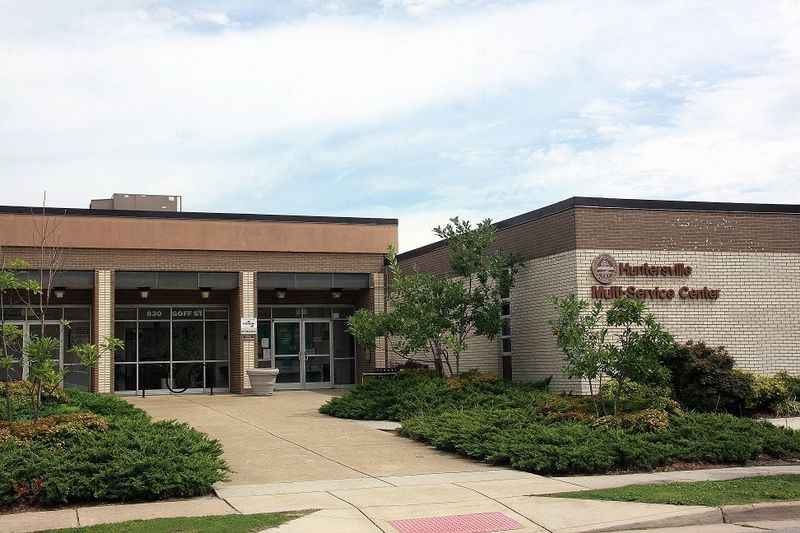 Escape the summer heat of Norfolk VA and unwind by the pool at the Huntersville Community Center. This family-friendly facility features a refreshing outdoor swimming pool, complete with lounging areas and shaded spots.
The Huntersville Community Center provides a welcoming and relaxed environment for individuals of all ages to enjoy a day of leisure and recreation.
Whether you're seeking a fun-filled outing with the family or a moment of relaxation, the pool area offers a refreshing retreat.
34. MacArthur Center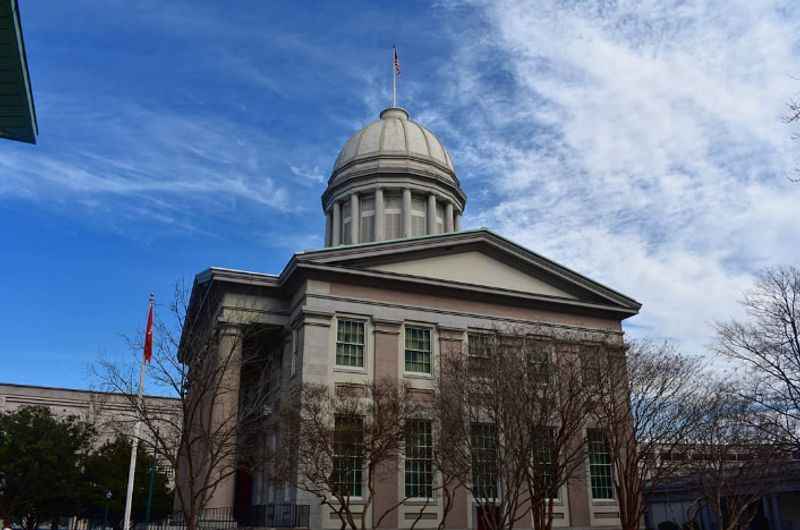 Indulge in a shopping spree at the MacArthur Center, Norfolk's premier shopping destination. This expansive mall boasts diverse stores, from popular national retailers to boutique shops and high-end brands.
After a day of shopping, take a break and enjoy a meal at one of the mall's many dining options. With its convenient location Downtown, the MacArthur Center offers a dynamic shopping experience that caters to all tastes and preferences.
FAQs About Things to Do in Norfolk, VA
Let's take a look at some frequently asked questions about things to do in Norfolk, VA.
Is Norfolk, VA worth visiting?
Yes, Norfolk VA is worth visiting. Top Norfolk attractions include the Norfolk Botanical Garden, the Hampton Roads Naval Museum, the Chrysler Museum of Art, and the Hunter House Victorian Museum. Moreover, you can take a look at the famous USS Wisconsin.
What is Norfolk, VA famous for?
Norfolk, VA is famous for its rich maritime heritage, being home to the largest naval base in the world. It is also known for its historic neighborhoods, vibrant cultural scene, and beautiful waterfront, making it a popular destination for history buffs, art enthusiasts, and nature lovers alike. Explore the Elizabeth River Trail and Hampton Roads Naval Museum to get a feel for the historic place.
Is there a lot to do in Norfolk, VA?
Yes, there is a lot to do in Norfolk, including the Norfolk Botanical Garden, the Chrysler Museum of Art, and the Coastal Food Tours. You should explore the attractions along the Lafayette River and get a feel for the history of the place.
Where should I visit in Norfolk, VA today?
When you are in Norfolk, you should explore the Elizabeth River Trail, as well as the Hermitage Museum and Gardens. You can head to the Neon District for outdoor murals or the Chrysler Art Museum for indoor cultural appreciation.
Summing Up: Fun and Exciting Things to Do in Norfolk, VA
Norfolk, Virginia, offers an abundance of activities and attractions to visitors. Whether you're looking to explore the city's rich history, enjoy the great outdoors, or indulge in some delicious food and drinks, there's something for everyone.
From strolling through the beautiful botanical gardens, catching a game at the baseball stadium, or learning about the area's naval history at various museums, Norfolk VA has something to offer everyone.
Take a tour of the historic homes, enjoy the vibrant street art, or relax at the waterfront. With so many exciting things to do and see, Norfolk VA is the perfect destination for a fun-filled vacation. So pack your bags and book today.