27 Best Things to Do in Tamarindo | 2023 (with Photos)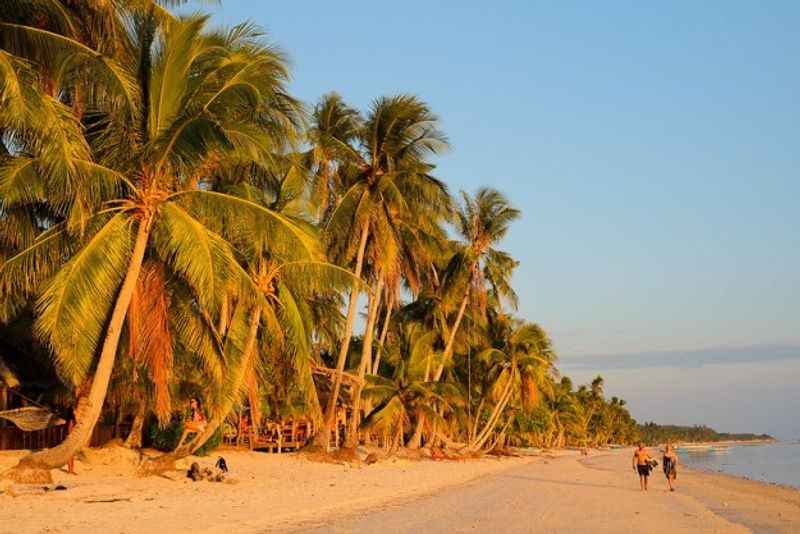 Welcome to Tamarindo, Costa Rica. This stunning beach town is home to a plethora of activities and attractions that make it an ideal destination.
Whether you're looking for a relaxing day on the sand, an invigorating outdoor adventure, or a night out on the town, you'll find something right for you.
In this article, we'll take you through some of the best things Tamarindo, Costa Rica has to offer.
Most Recommended Thing to Do
Tamarindo Diria Beach Resort
Our Top Choice Restaurant
Our Top Choice Bar for Nightlife
Sunny, dry, and less crowded - visit during winter.
The average temperature in Tamarindo, Costa Rica is warm.
Taxi, bus, bike, golf cart, walk, scooter, shuttle.
Average Cost ($, $$, $$$)
My Top Recommendation
Tamarindo, Costa Rica is a coastal paradise that mesmerizes visitors with its golden sandy beaches and crystal-clear turquoise waters.
Embrace the laid-back vibe and immerse yourself in the local culture by indulging in thrilling surf lessons, where you can ride the magnificent waves that attract surf enthusiasts from around the world.
Experience the rich biodiversity by exploring the vibrant marine life through snorkeling or scuba diving adventures in the nearby pristine reefs.
Additionally, don't miss the chance to wander through the bustling streets, where the aroma of delectable seafood and authentic Costa Rican cuisine wafts through the air, tempting your taste buds at every corner.
To top it off, witness breathtaking sunsets over the Pacific Ocean, savoring the tranquil moments while strolling along the beach or enjoying a refreshing cocktail at a cozy beachfront bar, creating unforgettable memories in this tropical haven.
What You'll Need to Bring
Beachwear
Sunscreen
Sandals
Insect repellent
Hat or cap
Swimsuit
Lightweight clothing
Sunglasses
Travel adapter
Camera
What Not to Miss
Beaches: Tamarindo is known for its stunning beaches, so make sure to spend time at Playa Tamarindo, Avellanas Beach, and Langosta Beach.

Surfing: If you're a fan of surfing, don't miss out on catching some waves at the world-class surf breaks in Tamarindo.

Wildlife: Explore the diversity of Costa Rica's wildlife by visiting Las Baulas National Marine Park, where you might spot nesting sea turtles, or take a boat tour to see crocodiles and monkeys in their natural habitats.

Sunset at Tamarindo Estuary: Capture the breathtaking sunset at Tamarindo Estuary, while enjoying a relaxing boat ride through the mangroves.

Adventure activities: Get your adrenaline pumping by trying out zip-lining, ATV tours, and horseback riding in the surrounding forests and mountains.
What to Avoid
Overpacking: Costa Rica has a generally warm climate, so you can leave your heavy winter gear at home. Pack light and prioritize comfortable clothing and essentials like sunscreen, insect repellent, and a reusable water bottle.

Unplanned activities: While it's great to have some flexibility in your itinerary, it's also important to have a general plan before arriving in Tamarindo. Research and book popular activities like surfing lessons, wildlife tours, or zip-lining in advance to ensure availability and make the most of your time.

Ignoring safety precautions: Tamarindo is a safe place to visit, but as with any travel destination, it's important to exercise caution. Avoid flashing valuable items and be aware of your surroundings to prevent opportunistic crimes such as theft.

Disrespecting the environment: Costa Rica is known for its ecological diversity. Respect the environment and follow local guidelines for activities like visiting national parks or participating in water sports to minimize your impact on the delicate ecosystems.

Underestimating travel times: Tamarindo is a popular destination with limited infrastructure, so be prepared for potential traffic congestion when getting around. Leave extra time for commuting between attractions or airports to avoid any unnecessary stress.
1. Enjoy a Sunset Sailing Tour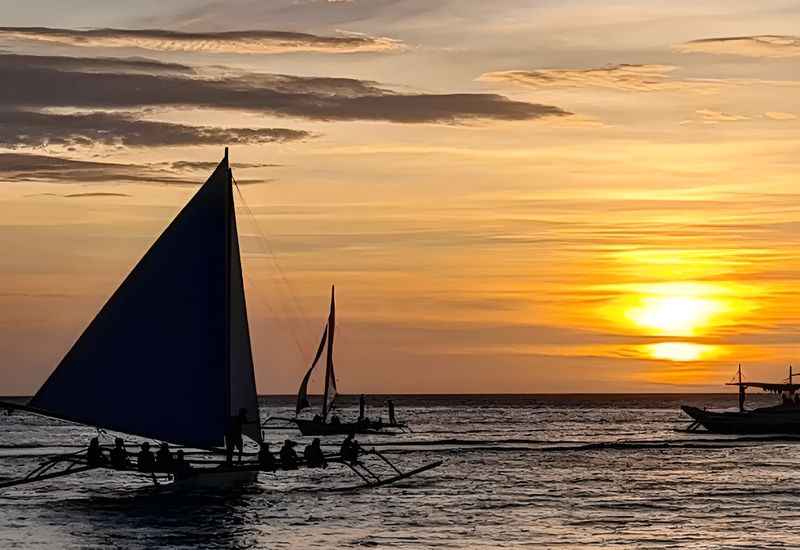 Are you looking for a unique way to experience the stunning natural beauty of Tamarindo, Costa Rica?
Look no further than a sunset sailing tour. This activity is sure to be the highlight of your trip and provide you with an unforgettable experience.
A sunset sailing trip offers magnificent views as you glide through Tamarindo's crystal-clear waters. The experienced crew will make sure that your journey is safe and comfortable while taking you to some of the most iconic sights in the area.
As the sun sets, watch as its rays paint intricate colors on the horizon and marvel at Mother Nature's beauty. Relax on board with music or conversation.
Sunset sailing tours are also great for families or couples wanting to spend quality time together and enjoy themselves without distractions.
2. Relax at One of the Secluded Beaches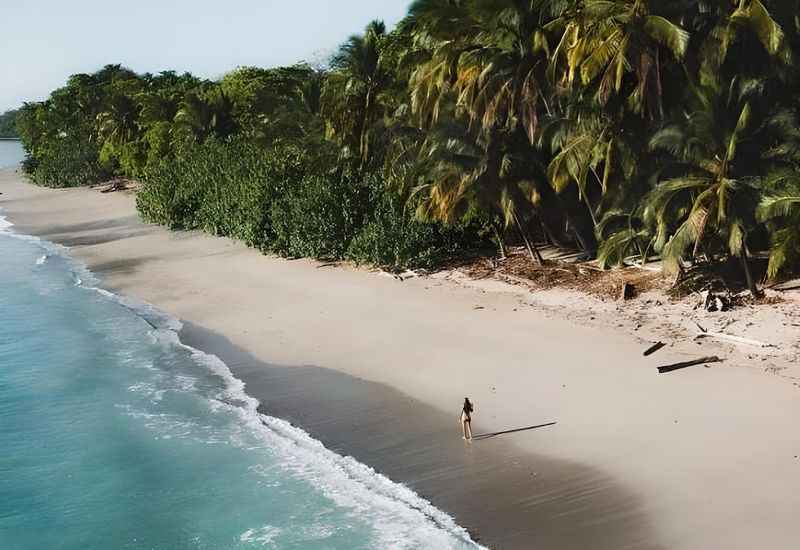 Tamarindo, Costa Rica is an ideal destination for beach lovers. One of the most popular beaches in the area is Langosta Beach, which can oftentimes be a secluded beach.
Here, visitors will find miles of white sand and blue water that make it a great spot to soak up some sun or go for a dip away from Costa Rica's crowded beaches.
If you're looking for things to do in Tamarindo, you'll find plenty at Langosta Beach. There are several surf schools where beginners can take lessons from experienced instructors and hit the waves.
Langosta Beach also has lots of restaurants serving delicious food and drinks with stunning ocean views.
3. Get the Adrenaline Going With an ATV Ride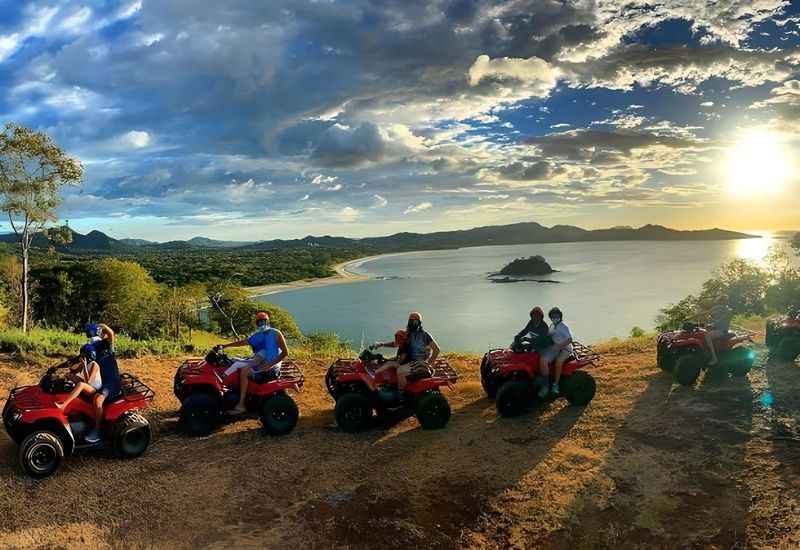 An activity that should be on the top of your list of things to do in Tamarindo is joining an ATV tour.
On an ATV tour, you will be offered a unique perspective of the lush hills and valleys surrounding the area while giving you the chance to get your adrenaline fix.
Whether you're new to ATV riding or have been doing it for years, Tamarindo is the place to get out and explore on four wheels given that there are so many ATV tours to choose from.
With plenty of trails for all skill levels, from beginner to advanced, you can find an ATV tour that suits your needs.
Plus, with several rental companies in town offering ATVs and other equipment at reasonable prices, ATV tours won't break the bank.
4. Go Surfing at the Famous Witch's Rock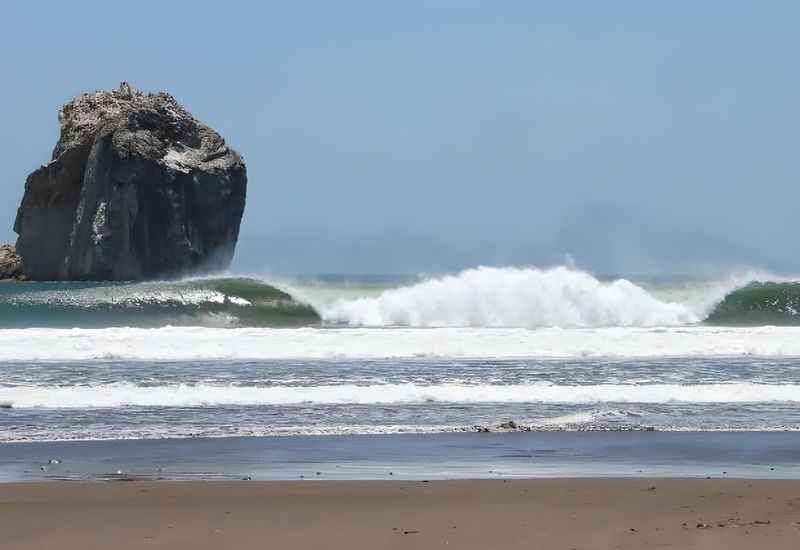 For a fun adventure while on vacation in Tamarindo, Costa Rica, go surfing at the famous Witch's Rock. This stunning beach is on our list of the best surfing beaches in Costa Rica.
Not only will you be able to enjoy some of the best waves in Central America, but you can also take in the breathtaking surroundings and view of the Pacific Ocean.
The Witch's Rock is an ideal place for surfers of all levels. Whether you are a beginner surfer or an experienced professional, there are waves and surf lessons that are perfect for everyone.
The cost to rent a board and wetsuit is very reasonable at the local surf shops. You can even hire an instructor if needed. There's nothing quite like Tamarindo surfing.
5. See the Colorful Sea Creatures During Snorkeling Tours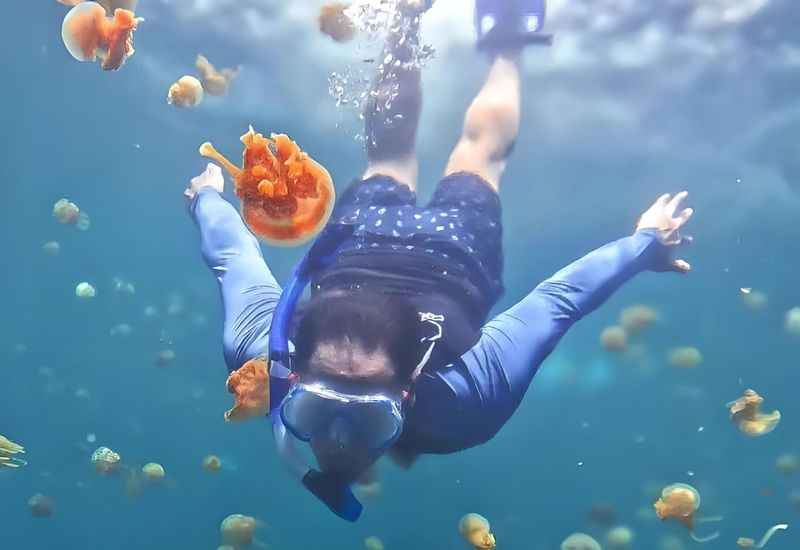 Snorkeling tours are one of the favorite things to do on a Tamarindo trip. You can explore the beautiful coral reefs and observe amazing sea creatures as you swim through the crystalline waters.
Plus, there's no need to worry about having prior experience or special gear as the tour operator usually provides all the necessary materials from surf shops.
6. Sample Local Brews at Volcano Brewing Company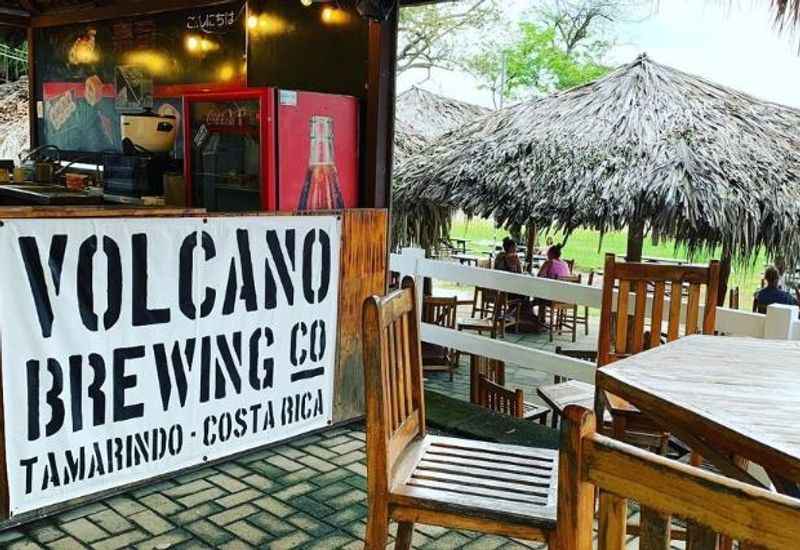 When it comes to things to do in Tamarindo, Costa Rica, one of the most popular activities is sampling the local brews at Volcano Brewing Company.
Located near the center of Tamarindo town, this cozy bar is known for brewing local craft beer in Costa Rica.
With a wide variety of beers on tap and in bottles, visitors can find a cold beer that they love every time they visit Volcano Brewing Co.
For example, their signature ale is light and refreshing with a subtle hint of tropical fruits that pairs perfectly with traditional dishes like gallo pinto or chifrijo.
7. Watch Sea Turtles Nesting at Tamarindo Beach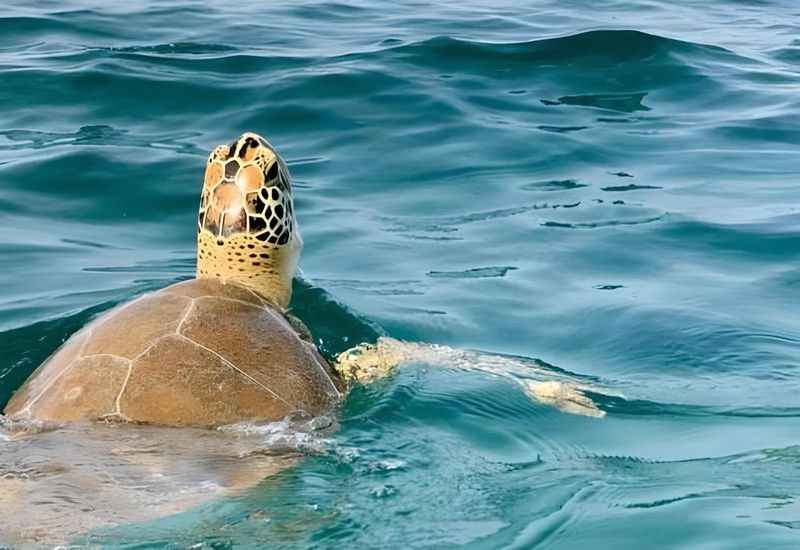 Tamarindo Beach in Costa Rica is a paradise for sea turtle lovers.
Every year, the nesting season at Tamarindo Beach brings thousands of leatherback sea turtles and olive ridley turtles to these shores.
As one of the most popular things to do in Tamarindo Beach, watching these incredible creatures in their natural habitat makes for an unforgettable experience.
Visitors can access the nesting areas of Tamarindo Beach with a guided tour or on their own. The best time to witness the turtles' arrival is between May and October.
However, it's worth noting that many turtles also nest during off-season months as well at Tamarindo Beach.
With a little bit of luck, you may even be able to see baby turtles hatching and making their way to the Pacific coast.
8. Shop Around the Tamarindo Night Market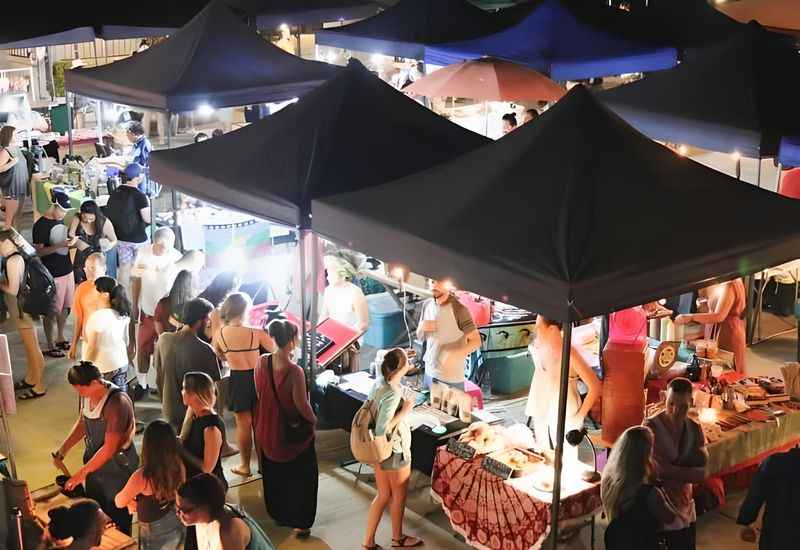 While in Tamarindo, Costa Rica you will need to check out the Tamarindo Night Market. This vibrant market offers a unique experience full of energetic sights, sounds, and tastes.
It's the perfect place to soak in the culture and sample some of the local specialties.
Held every Thursday from 6 pm to 9 pm, this busy market gathers vendors from all over Costa Rica. You'll find everything from traditional artisanal crafts like handmade jewelry and hand-woven baskets, to souvenirs such as t-shirts and hats.
However, that's not all. There are also plenty of food stalls offering delicious dishes at very affordable prices, and live music throughout the evening.
9. Sign Up for Scuba Diving Lessons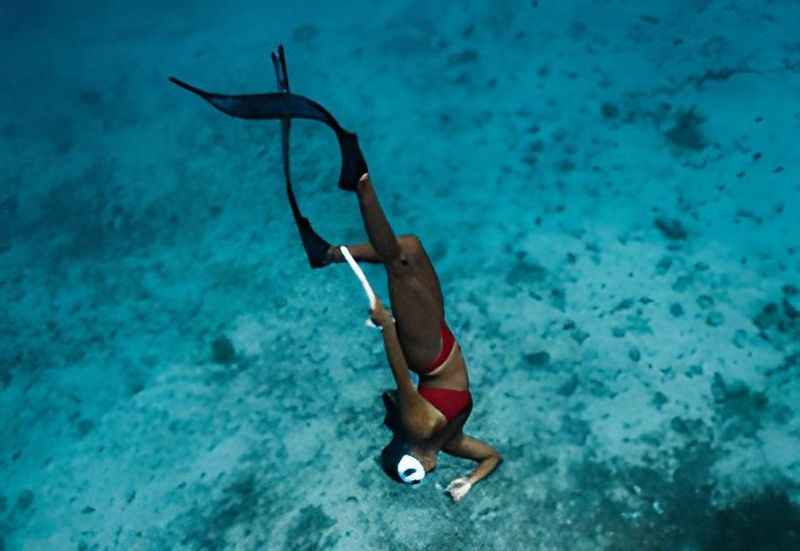 If you are adventurous, you should consider going on scuba diving trips while in Costa Rica. Tamarindo has become a hot spot for tourists who want to explore all that this stunning part of the world has to offer.
With its abundant marine life, it's the perfect place to learn how to go scuba diving.
Whether you're a beginner or an experienced diver, there are plenty of classes available in Tamarindo that will give you everything you need to get started with scuba diving.
Prices vary depending on what type of class you take, but most are very affordable and include access to high-quality scuba diving equipment as well as expert instruction from certified instructors.
10. Take a Dip in the Rio Negro Hot Springs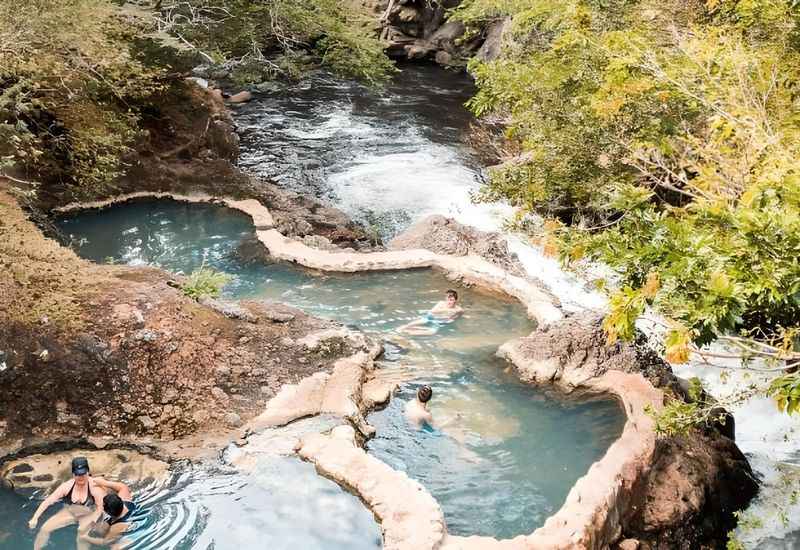 Tamarindo, Costa Rica is an ideal destination for those looking to explore all that this Central American paradise has to offer.
Known for its spectacular white sand beaches and vibrant culture, it's no wonder that people flock to this area year after year.
However, if you're looking for a unique way to experience the local landscape, why not take a dip in the Rio Negro Hot Springs?
Situated just outside Tamarindo, these natural hot springs are a popular attraction. Take a shuttle bus or rent your own car and you can be there in under an hour.
Here you can admire the stunning surroundings while soaking in natural geothermal pools of varying temperatures ranging from 86 to 113 °F.
11. Sunbathe at Playa Grande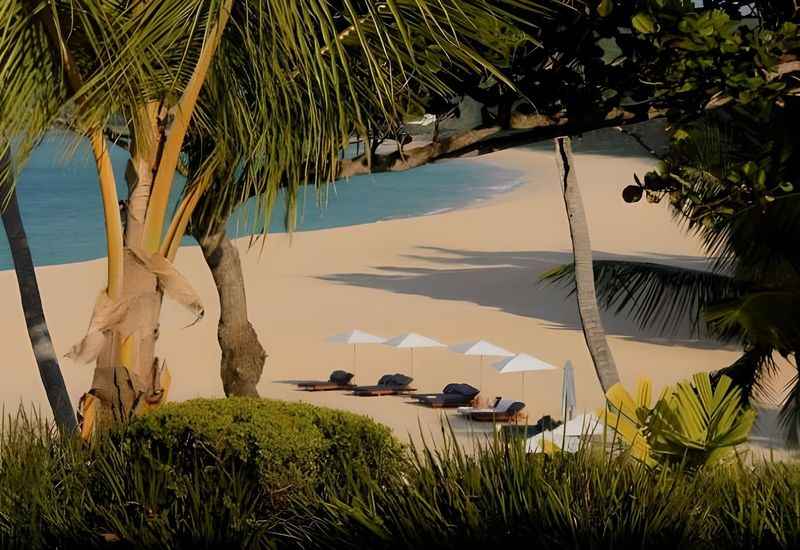 For a great day trip or a beautiful beach excursion, consider visiting Playa Grande in Costa Rica.
Located just north of Tamarindo, Playa Grande offers excellent sunbathing opportunities with the Costa Rican sunshine and stunning views of the Pacific Ocean.
It's no wonder why this stretch of coastline is such a hit.
From Tamarindo, head north on Highway 160 to reach Playa Grande. The journey should take about 20 minutes by car or you can take the public bus for only two US dollars per person.
Once you're there, you can rent chairs and umbrellas from local vendors to lounge on the white sand beaches all day long.
12. Go Horseback Riding on the Beach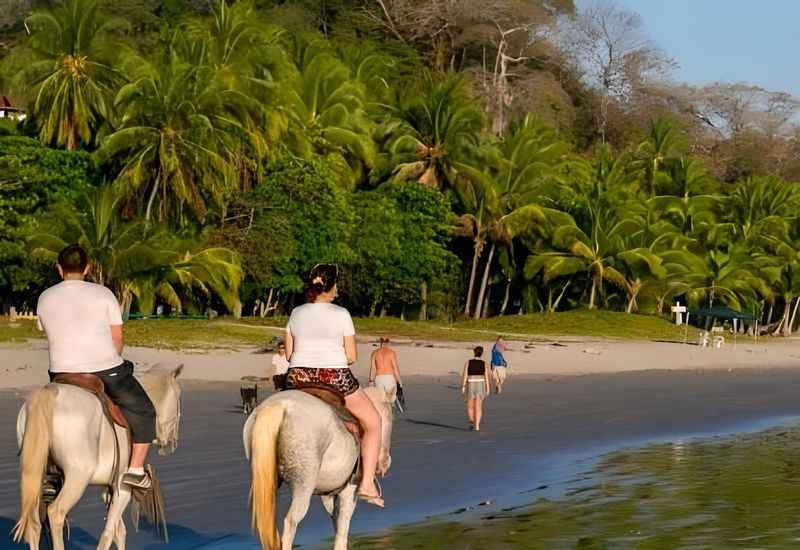 Horseback riding on the beach is an exciting and unique way to explore the area. It's an activity that will provide memories for years to come.
Head out early in the morning to one of the beach towns and catch stunning views of the sun rising over the ocean. While horseback riding along the shoreline, take in all that nature has to offer.
The sound of waves crashing against rocks will be sure to relax your nerves as you horseback ride off into the sunrise.
Costa Rica's horseback riding ranges depending on how long you plan to stay out and what type of tour you choose.
There are knowledgeable guides available who can help those who have never gone horseback riding before to feel more comfortable in their saddle.
13. Visit Rincón De La Vieja National Park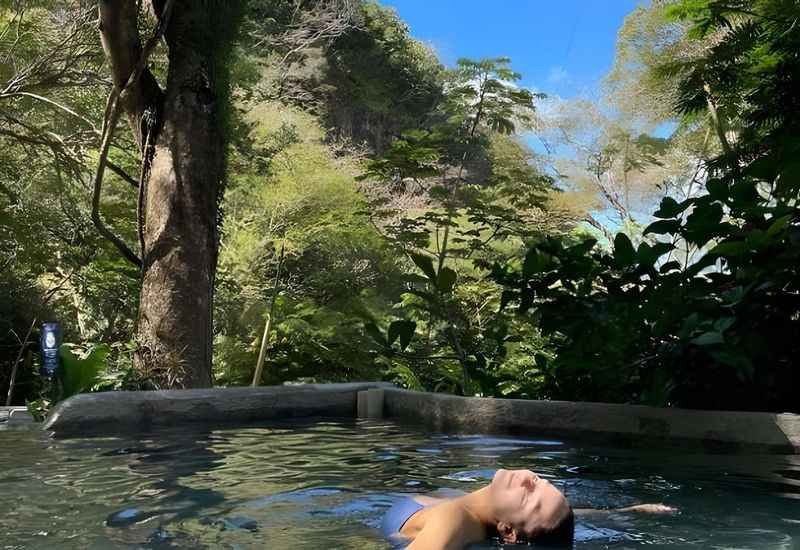 Situated between Liberia and San Jose, Rincón de la Vieja National Park is the perfect spot for adventure seekers.
Located about an hour away from Tamarindo, the lush green Rincón de la Vieja National Park has something for everyone, no matter your age or interests.
Rincón de La Vieja National Park offers numerous outdoor activities such as hiking, horseback riding, white water rafting, and zip lining.
Visitors can also enjoy scenic views of the volcanoes while admiring local wildlife like howler monkeys, coatimundis, and butterflies.
Rincón de la Vieja National Park also has several hot springs and mud baths where visitors can relax their muscles after a day of activity.
Make sure this location is on your list of things to do in Tamarindo.
14. Enjoy the Cultural Landscape at Playa Flamingo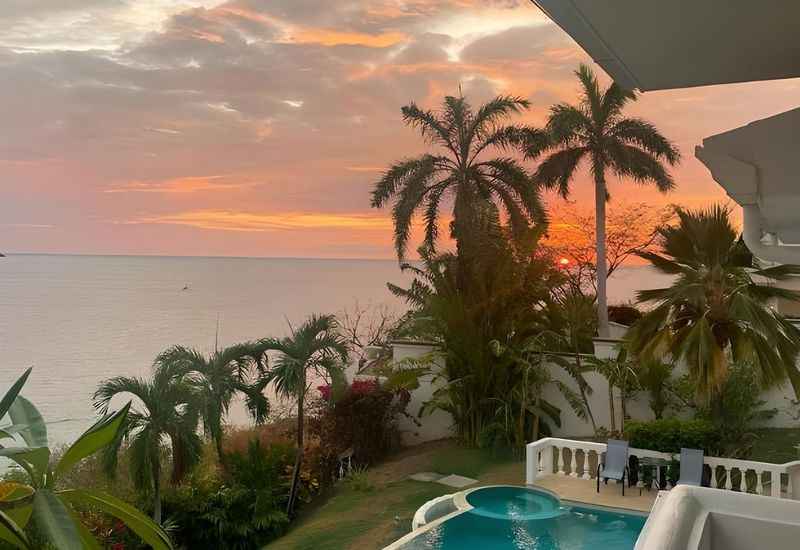 Go and explore the rich culture of Playa Flamingo, a beach destination located in Tamarindo, Costa Rica.
This beautiful paradise is full of activities to keep any traveler busy and entertained. From surfing lessons to boat tours, you'll be sure to find something to do.
If you're looking for a tranquil place to relax, Playa Flamingo has plenty of options. Take a leisurely stroll along the beachfront or soak up the sun at one of its many resorts.
If you're feeling more adventurous, head out on an ATV ride through local trails or go kayaking in nearby mangroves. There are also plenty of great restaurants and bars to enjoy throughout your stay.
15. Watch the Sunset at Playa Tamarindo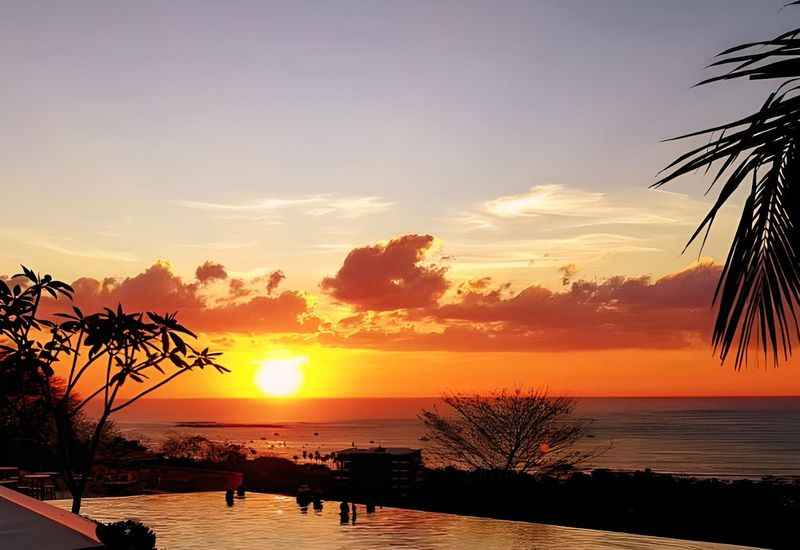 If you're looking for a stunning sunset spot to enjoy on your next trip to Costa Rica, then put Playa Tamarindo at the top of your list.
Located in the Guanacaste province, this beach town is an easy day trip from most major cities and attractions in Costa Rica and is one of the most beautiful beaches around.
The best time to visit Playa Tamarindo is during sunset as it offers some of the best views in Costa Rica with its mix of golden sand and lush green vegetation that line one side of the beach while gentle waves crash against its natural rock formations on the other side.
Both Playa Tamarindo and Playa Langosta have gorgeous rainy-season sunsets that are a must-see.
16. Explore the Forests with an Estuary Boat Ride
An estuary boat ride through the lush rainforest allows travelers to observe all sorts of wildlife in their natural habitat. You will be able to spot extraordinary wildlife.
Plus, it's a great way to cool down after a long day of exploring the beautiful beach towns around Tamarindo.
Not only is an estuary boat ride one of the most interesting things to do in Tamarindo, but it's also incredibly affordable.
The tours typically cost between $25 and $40 per person and last anywhere from one hour up to five hours depending on your preference.
Make sure you include an estuary boat ride on your list of things to do in Tamarindo.
17. Stay at the Tamarindo Diria Beach Resort
Tamarindo Diria Beach Resort in Costa Rica is a luxurious resort located on one of the most beautiful beaches in Central America, and it's the perfect spot for travelers looking for an unforgettable vacation.
The resort offers it all. You can lounge under a beach umbrella or take part in one of the many activities available, such as surfing, snorkeling, kayaking, sport fishing, and more.
The hotel also has three swimming pools and multiple restaurants offering local cuisine as well as international specialties. If you're feeling adventurous you can even explore nearby wildlife reserves or visit some of Costa Rica's historical sites.
18. Marvel at the Nature at Palo Verde National Park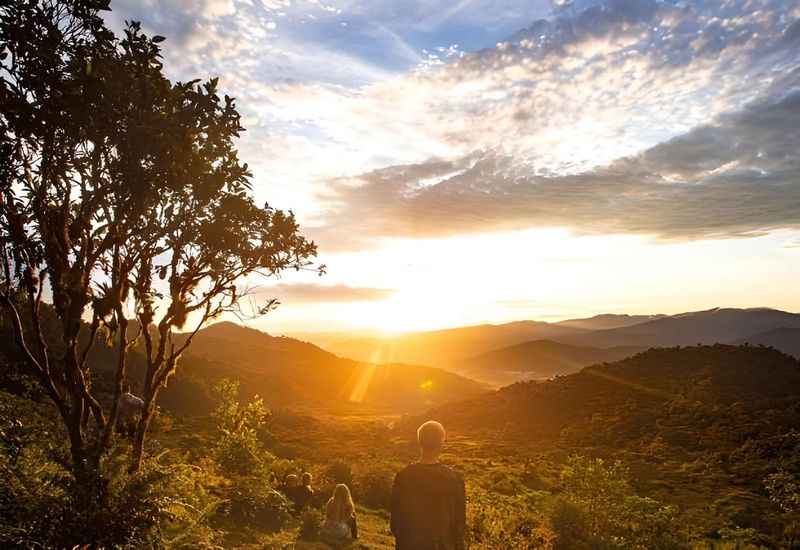 The Palo Verde National Park is an ideal spot to get away from it all and marvel at nature in Costa Rica.
Located near the small town of Tamarindo, this park is home to an abundance of wildlife, lush vegetation, and plenty of things to do.
Visitors can take part in hiking, fishing, or kayaking along the Rio Tempisque. Birdwatchers will also be delighted by the colorful species that call this place home such as ibises, storks, and parrots.
From exploring hidden wetlands to wandering through mangrove forests, Palo Verde National Park has something extraordinary for all visitors.
Admission is quite affordable too as it's just a few dollars per person.
19. Experience the Tamarindo Nightlife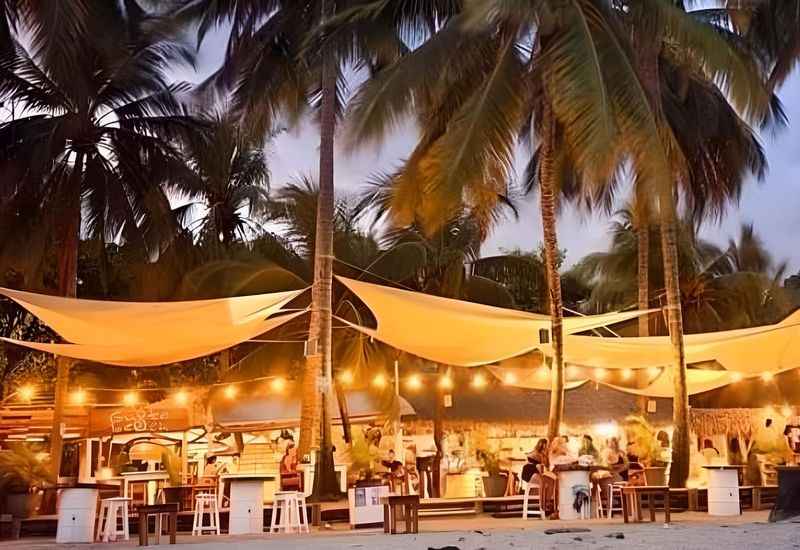 In Costa Rica, Tamarindo is known for its lively nightlife. If you're looking for an exciting adventure when you visit Tamarindo, then you should definitely check out the nightlife this vibrant town has to offer.
When you're ready for a night out, go to a party town and head down to one of the popular beach bars such as Langosta Beach Club or El Be-Tamarindo Beach Club.
Here you can enjoy drinks and great vibes with friends or family while listening to some tropical music.
20. Make a Day Trip to San Jose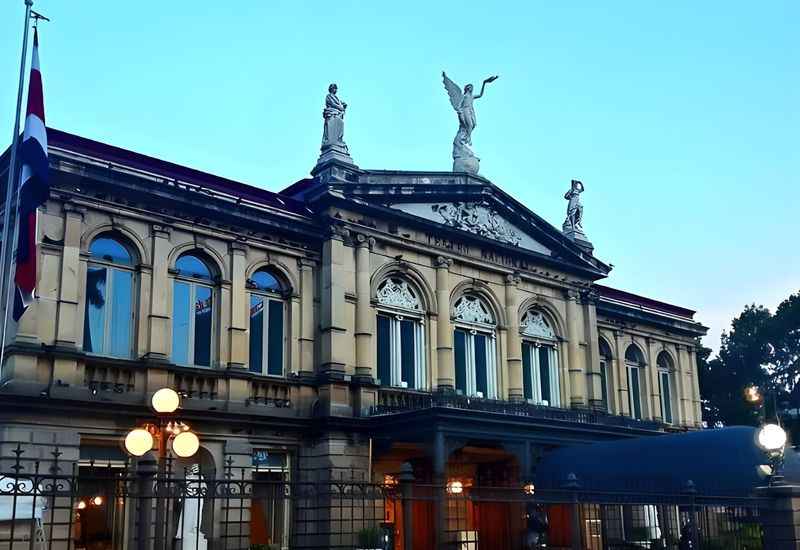 If you're looking for day trips while visiting Costa Rica, San Jose is the perfect destination. Located only 3 hours away by car, San Jose offers many things to do and sights to see.
Take a guided tour of the city's historic landmarks such as El Teatro Nacional and La Sabana Metropolitan Park.
Explore the vibrant open-air markets and take in the scent of fresh foods from all over Central America. Including day trips on your vacation can make it all that more exciting.
21. Stop by Buena Vista Lodge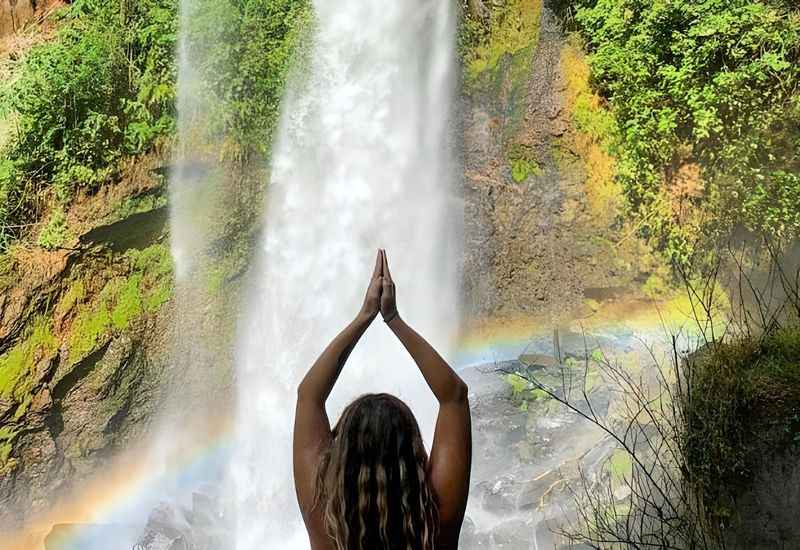 Located within walking distance of the beach and downtown shops and restaurants, Buena Vista Lodge, in Costa Rica, is a great place to stay while you visit Tamarindo.
Here, guests have access to incredible amenities such as an outdoor pool, hot tubs, and a beachfront bar. On-site dining is available at their restaurant which serves traditional Costa Rican meals made with fresh local ingredients.
22. Discover Las Baulas National Park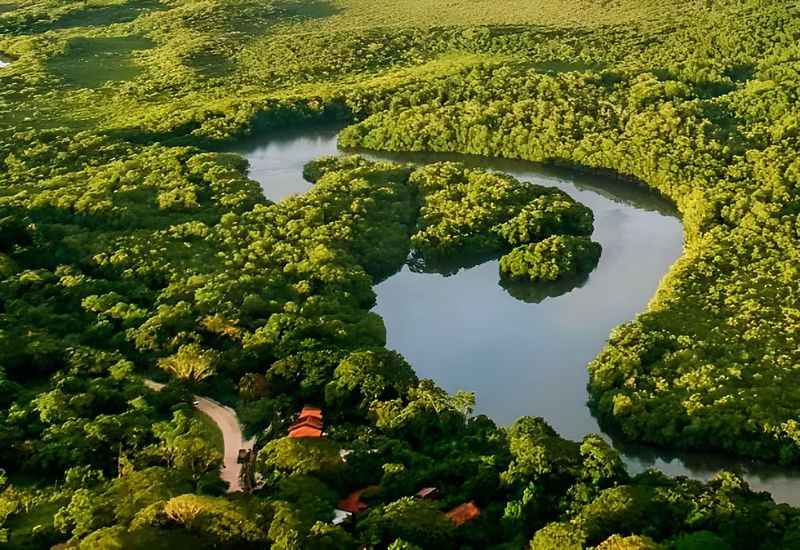 Las Baulas National Park is one of the most beautiful and diverse parks in Costa Rica.
Located just off the Pacific coast of Tamarindo, Las Baulas offers a unique experience for visitors who want to explore an unspoiled natural environment.
From its golden beaches to its incredible wildlife, there is something magical about this park that will charm you from the moment you arrive.
23. Have a Romantic Evening on a Sunset Cruise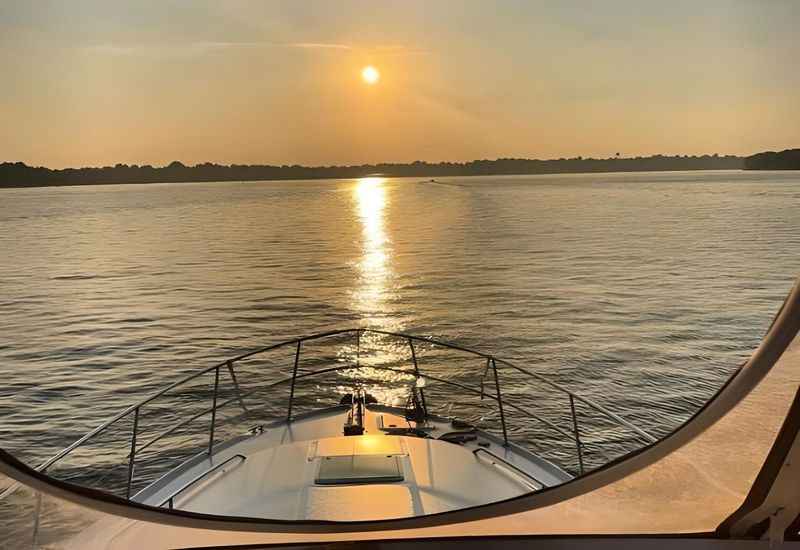 A sunset cruise is one of the most popular things to do in Tamarindo and it's easy to see why. As opposed to going on a sailing cruise, a cruise is a sturdier ride and better for those who get seasick.
On your sunset tour, you'll get to take in incredible views of the Costa Rican coast while sipping on refreshing cocktails or enjoying delicious local snacks.
Costa Rica's stunning beaches are even more spectacular when viewed during sunset.
With an experienced crew at your service taking care of everything from start to finish, it's no surprise that sunset tours have become so popular amongst locals and tourists alike.
24. Show Off Your Fishing Skills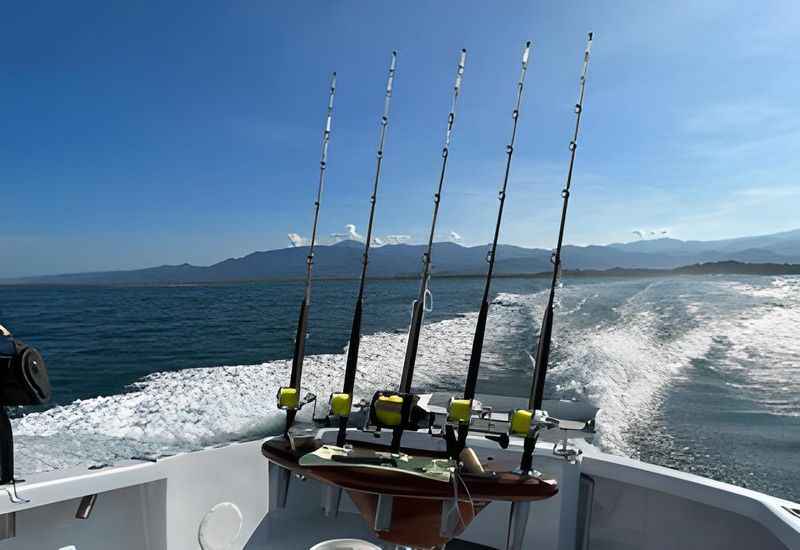 Tamarindo sport fishing is another fun activity to do while in Costa Rica. With its clear blue waters and abundance of fish, it's no wonder why so many come to try their luck.
Whether you're an experienced angler or just starting out, there are plenty of ways to get out on the water and cast your line.
25. Fly Above the Coast in a Helicopter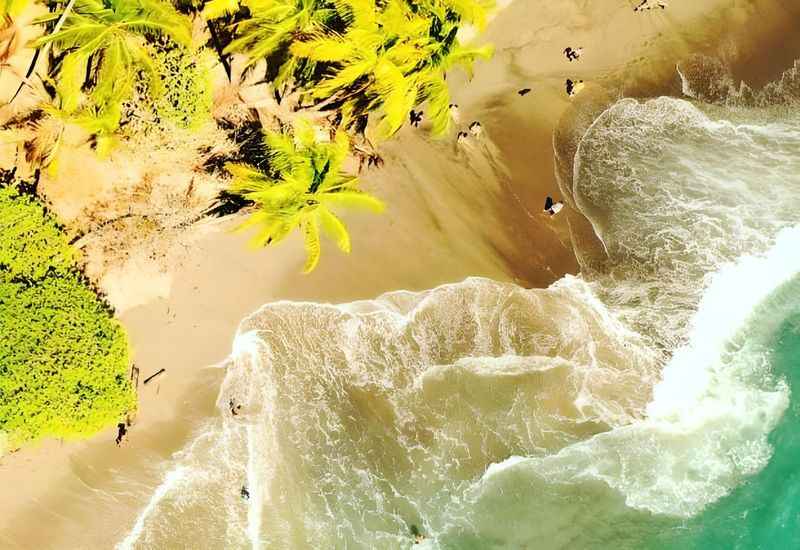 A great way to explore Costa Rica's beauty is with a helicopter ride along the coast. Just meet at Liberia Airport to get on board.
Costa Rica has some of the most stunning vistas in the world and taking a helicopter ride gives you a chance to take it all in from above.
You'll experience sights such as Cerro Negro and Playa Grande, both known for their stunning beaches. On clear days, you can even see Nicaragua in the distance.
26. Go Kayaking in Playa Langosta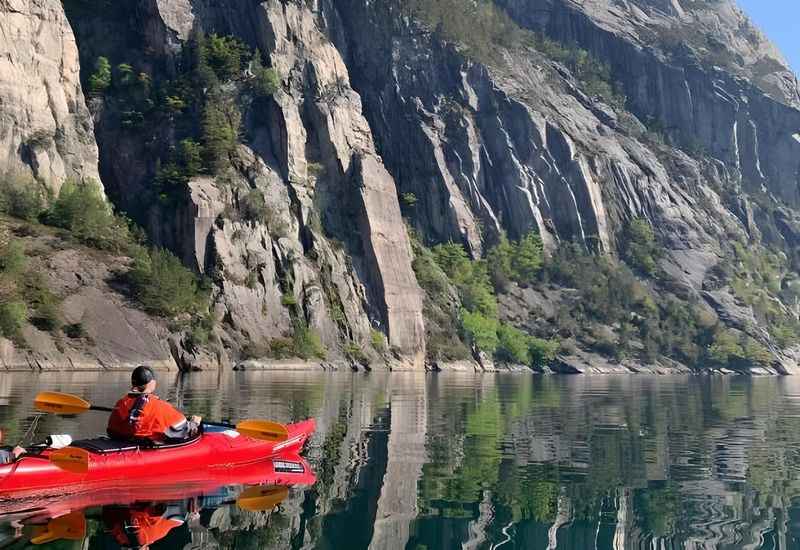 Kayaking at Playa Langosta is so much fun. Located just two miles from downtown Tamarindo, the beach is perfect for paddling.
Whether you're an experienced kayaker or a novice, this experience is sure to be unforgettable, and with so many tour companies available, you'll be able to go kayaking while staying safe.
Not only will you get the chance to enjoy incredible views of the Pacific Ocean and its wildlife, but you can explore hidden coves and mangrove forests while spotting tropical birds and other animals that call this place home.
27. Get Adventurous with Canopy Tours
Tamarindo, Costa Rica is a popular destination for travelers looking to get outdoors and go on adventure tours.
When visiting Tamarindo, you must go on a canopy tour through Tamarindo's lush rainforest.
On these tours, participants can zip line through the trees, take in beautiful views, and learn about local plant life from experienced guides.
It's an adrenaline-filled experience that everyone should add to their list of things when visiting Tamarindo.
FAQs Relating to Tamarindo, Costa Rica
Let's look at some frequently asked questions about things to do in Tamarindo.
Is Tamarindo Costa Rica worth visiting?
Yes, Tamarindo is worth visiting. With the stunning beaches, great cuisine, and water sports on offer, there is so much fun to be had at Tamarindo. No matter your age or hobbies, you will find something to do in Tamarindo that you love.
How do you spend a day in Tamarindo?
It is easy to spend a day in Tamarindo, regardless of your preferences. You can wander the town and shops, try the local food, practice your Spanish and relax on the beach. If you want to explore the mangroves, why not go for an estuary boat ride? Tamarindo is rich in natural wonders, fun activities, and opportunities to relax.
Why is Tamarindo so popular?
Tamarindo is so popular because of the diverse options for things to do there, such as surfing, snorkeling, hiking and even riding ATVs. Do not worry if you have never done these things before, beginner surfers, snorkelers, and drivers can get lessons to build confidence. Tamarindo is popular for a reason - you can do anything here.
Summing up: Best Things to Do in Tamarindo
Tamarindo, Costa Rica is a great destination for solo travelers, friends, couples, and families alike.
With something for everyone from the surfers seeking big waves to the families looking for quality time together, this vibrant and exciting place offers it all.
So, is Tamarindo worth visiting? Absolutely, yes. Just make sure that you book all of your travel, experiences, and events before you set off.
With so many options to choose from, you will have a jam-packed travel itinerary. Now, go and pack your bags - it's time to get exploring.