24 Best Things to Do in Santa Fe at Night & Late Afternoon | 2023 (with Photos)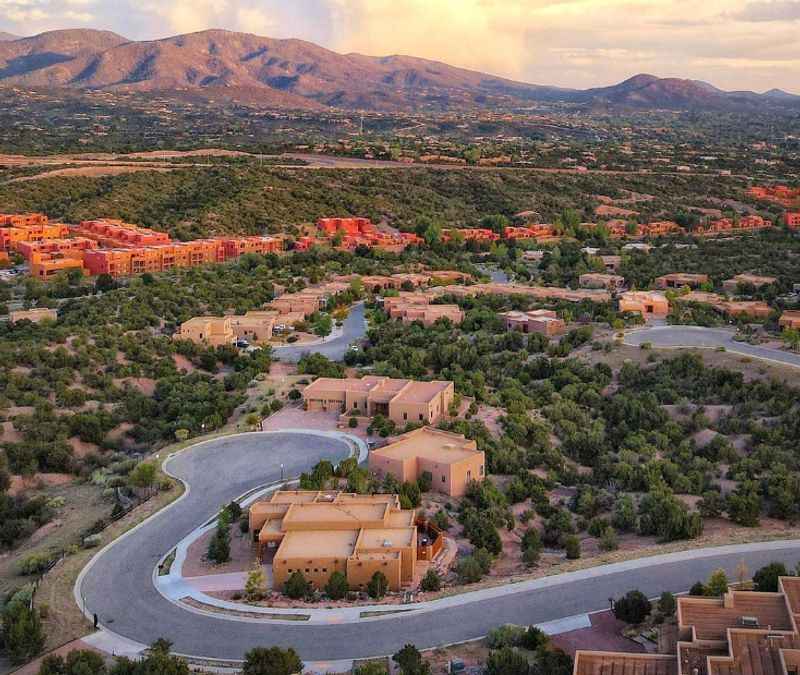 Welcome to Santa Fe, the oldest capital in the United States nestled on the foothills of Sangre de Cristo.
Nightlife in Santa Fe, New Mexico, offers an array of exciting activities for visitors to explore.
From strolling around the historic Plaza under the stars to immersing yourself in the captivating world of art and culture, nightlife in Santa Fe offers an array of adventures that are sure to leave you enchanted.
Whether you're a local or a visitor, join us as we uncover 24 of the best things to do in Santa Fe at night, including attractions and unique insider tips.
Most Recommended Thing to Do
Our Top Choice Restaurant
Our Top Choice Bar for Nightlife
Mild winters, colorful autumns, enchanting art, vibrant culture.
Moderate temperatures, with variations throughout the year.
Buses, trains, taxis, rideshares, biking, walking, scooters, car rentals.
Average Cost ($, $$, $$$)
My Top Recommendation
Take a leisurely stroll through the bustling Santa Fe Plaza, where you can immerse yourself in the local atmosphere and explore a myriad of charming shops and galleries; don't forget to savor a cup of traditional Mexican hot chocolate at a cozy café.
For a truly personalized experience, venture off the beaten path and discover hidden gems such as the Meow Wolf interactive art exhibition, where imagination knows no bounds – prepare to be transported to a whimsical world of surreal beauty.
What You'll Need to Bring
Camera
Comfortable walking shoes
Sunscreen
What Not to Miss
The Georgia O'Keeffe Museum
The Santa Fe Plaza
Canyon Road
Meow Wolf
The Cathedral Basilica of St. Francis of Assisi
What to Avoid
Crowded tourist spots
Rush hour traffic
Overpriced souvenir shops
1. Wander around The Santa Fe Plaza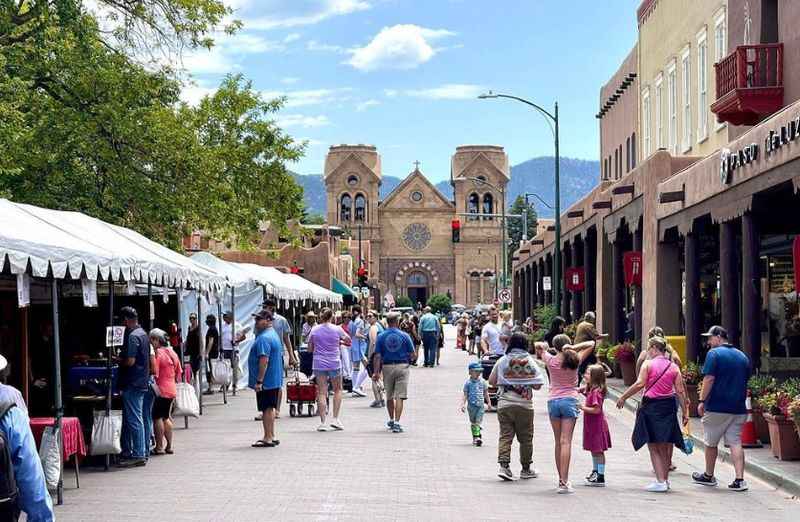 Steeped in history, this iconic plaza has been attracting visitors for nearly four hundred years.
Santa Fe Plaza offers a charming and lively atmosphere, with a variety of restaurants, cafes, live performances, and vendors selling traditional Native American crafts.
The square is a great people-watching spot, allowing you to soak in the vibrant energy and diverse mix of people.
Admire the centuries-old Palace of the Governors and catch a breathtaking New Mexican sunset from one of the rooftop patios surrounding the plaza.
2. Explore Downtown Santa Fe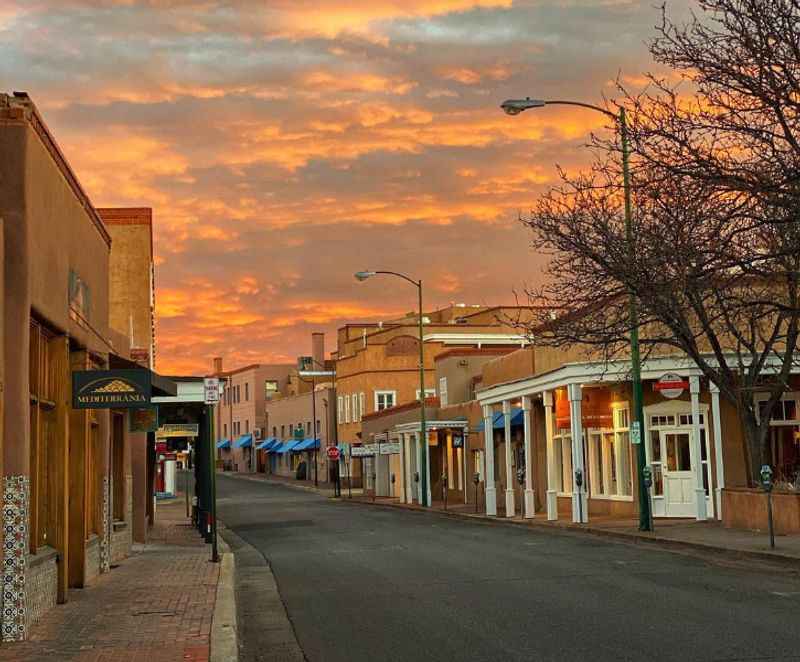 Downtown Santa Fe is a vibrant hub of nightlife, filled with fun activities for those seeking a lively evening.
From trendy bars and lounges to live music venues and dance clubs, Downtown Santa Fe has something for everyone.
Immerse yourself in the local music scene, catching captivating performances by talented artists, or indulge in craft cocktails and fine wines at stylish establishments.
3. Create a Surreal and Unforgettable Experience at Meow Wolf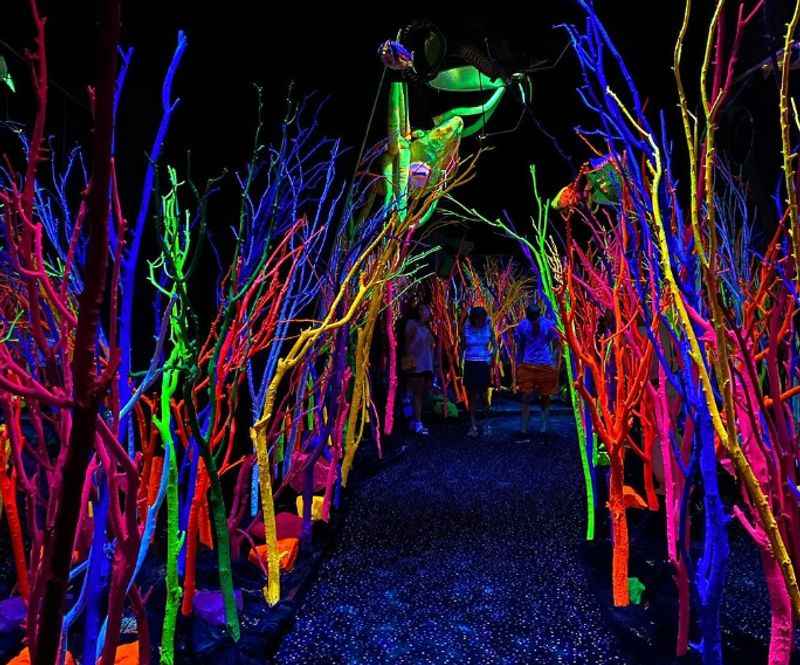 Meow Wolf in Santa Fe is far from being an ordinary art gallery; it is an awe-inspiring and immersive journey into a fantastical realm.
Step into the captivating world of Meow Wolf and embark on a story-driven experience that will ignite your imagination and leave you in awe.
The flagship exhibition, House of Eternal Return, is a remarkable testament to DIY world creation and collaborative art.
With over 70 rooms crafted by local and community artists, Meow Wolf takes visitors on a mind-bending adventure through imaginative spaces and intricate narratives.
4. Explore the Santa Fe Margarita Trail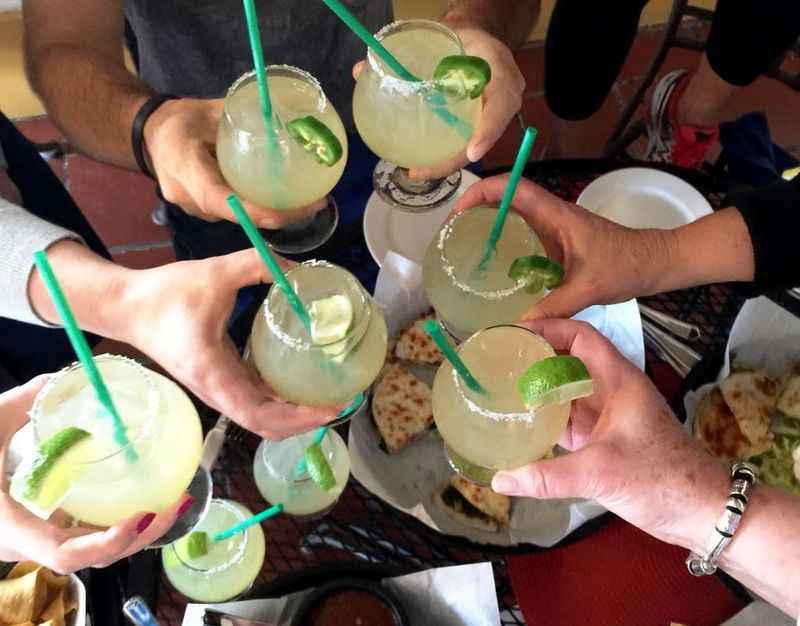 Embark on a tantalizing journey along the Santa Fe Margarita Trail, an exploration of the region's signature drink.
As you venture along the trail, you'll encounter a wide array of signature margaritas crafted with creativity and passion.
Indulge in the Holy Margarita at Skyfire Restaurant, and Smoked Sage Margarita at Secreto Lounge**,** and make your way to Cowgirl BBQ for their renowned Cowgirl Cadillac Margarita.
5. See a Performance at the Historic Lensic Performing Arts Center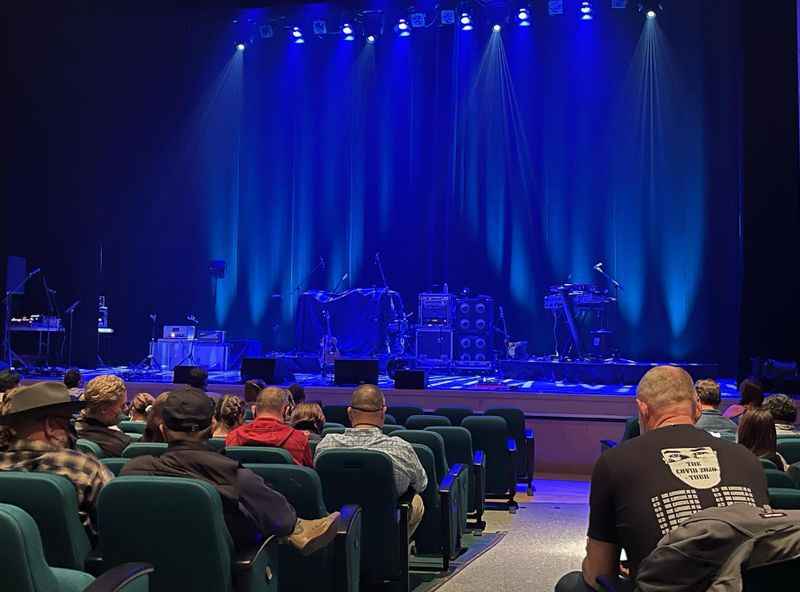 The Lensic Performing Arts Center in Santa Fe is a premier concert venue that offers an unforgettable experience for arts and culture enthusiasts.
Housed within a beautifully restored former movie house, the Lensic exudes a captivating Art Deco ambiance that adds to the allure of every performance.
The programming at Lensic is incredibly diverse, showcasing a wide range of performances, from classical music concerts to captivating circus acts.
6. Check Out Events at the Museum of International Folk Art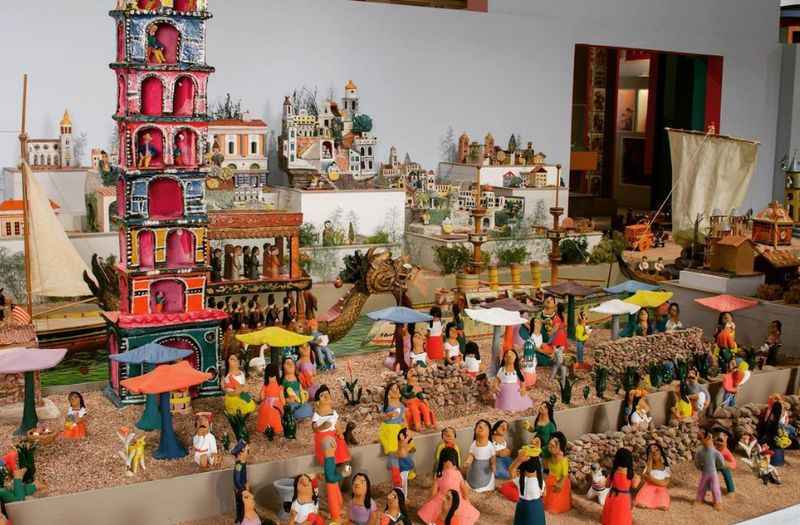 The Museum of International Folk Art in Santa Fe has become renowned worldwide for housing the largest collection of folk art in the world, boasting over 135,000 objects from over 100 countries.
Discover African, Asian, Middle Eastern, Hispanic, European, Native American, and Spanish Colonial objects, ceramics, and paintings, as well as puppets and costumes that kids will enjoy.
In addition to its impressive collection, the museum also hosts great evening events that offer unique experiences, such as "Noche de Muertos," a celebration of the Day of the Dead.
7. Discover Great Local Musicians at La Fiesta Lounge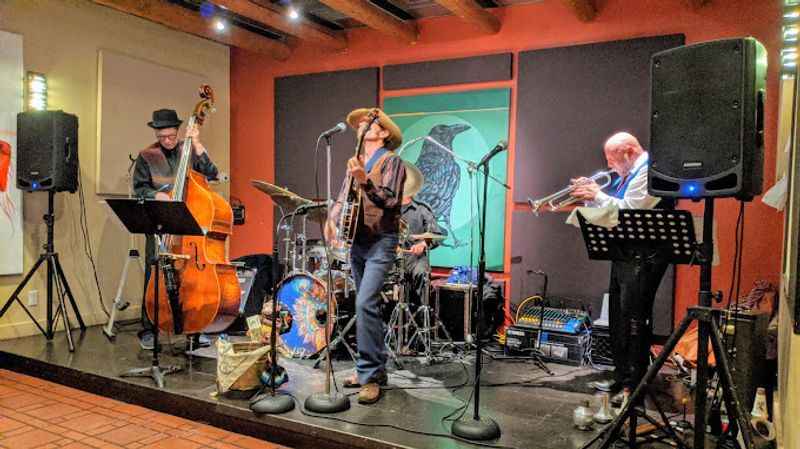 Voted as Santa Fe's best live entertainment venue, La Fiesta Lounge offers signature margaritas and martinis along with live music brought by some of the finest local musicians.
Located within the newly renovated La Fonda, one of Santa Fe's historic treasures and a former Harvey House, La Fiesta Lounge exudes charm and character.
In addition to the exceptional entertainment, La Fiesta Lounge also serves delectable food and drinks until 11 pm, making it a favorite spot in town for dinner and a fun-filled night.
Location: 100 E. San Francisco St., Santa Fe, New Mexico
8. Enjoy a Night of Live Music at El Farol
With its extended front porch and expansive rear patio, this ancient adobe restaurant provides a charming setting to savor the summer afternoons and evenings.
In addition to refreshing cold beers, sangria, and margaritas, El Farol offers a selection of fine Spanish brandies and sherries.
El Farol is a prime location for experiencing a diverse range of music, from blues to a captivating flamenco show that enthralls the crowd.
Location: 808 Canyon Road, ****Santa Fe, New Mexico
9. Visit the New Mexico History Museum for First Friday Events
The New Mexico History Museum in Santa Fe offers a captivating journey through the rich and diverse history of the state.
During the First Friday Art Walk, the museum collaborates with its neighboring museums and galleries along Palace Avenue in the heart of the historic Santa Fe Plaza.
Each month brings something unique to highlight, making it a must-visit for those seeking to delve deeper into the vibrant arts and history scene of Santa Fe.
10. Hear a Performance at the Santa Fe Opera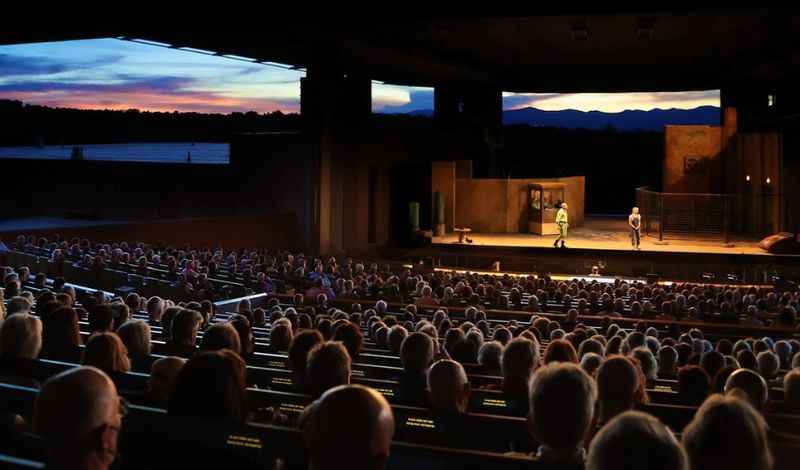 The Santa Fe Opera is a destination like no other, drawing visitors from around the world to its remarkable site.
TIME magazine hailed the complex as "one of the most handsome operatic settings in the Western Hemisphere," and attending a performance there is rated as a top Santa Fe experience, even if you're not a regular opera-goer.
The combination of world-class opera and a venue designed to enhance the acoustics and visual experience make the Santa Fe Opera a great place to explore for music lovers.
11. See The Cathedral Basilica of St. Francis of Assisi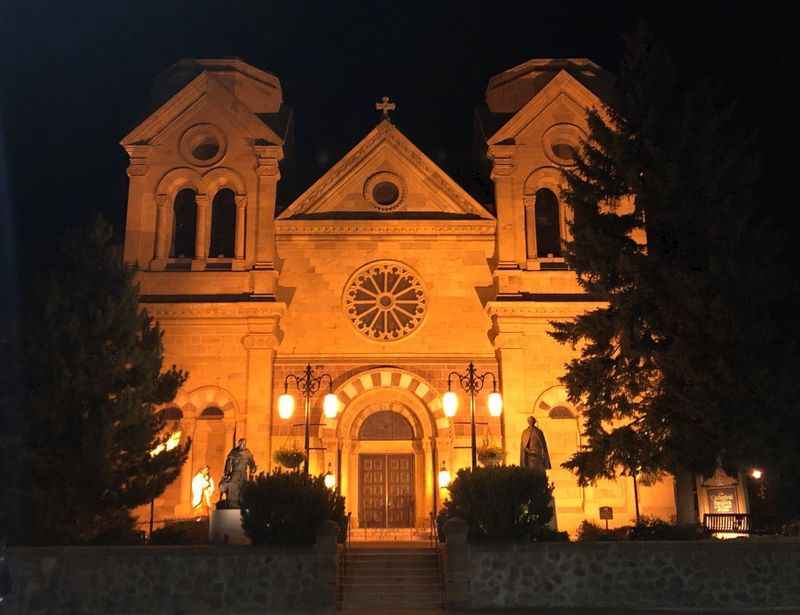 Located near the historic Santa Fe Plaza, the cathedral's stunning exterior with its distinctive bell towers and intricate detailing draws visitors in.
Adjacent to the cathedral is a quaint adobe chapel, the sole remnant of a previous church devastated during the 1680 Pueblo Revolt.
Within the chapel lies the oldest depiction of the Virgin Mary in the United States, offering a glimpse into the rich history and heritage of the region.
12. Sample Craft Beers at the Second Street Brewery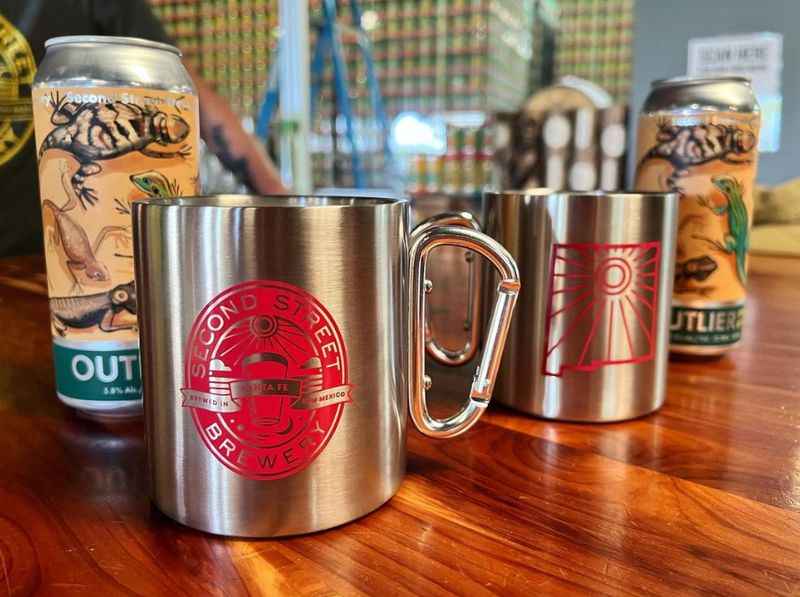 Second Street Brewery in Santa Fe is a local favorite, offering a memorable experience for beer enthusiasts and food lovers.
With three locations - the Original Second Street Brewery, the Railyard, and the expansive Rufina Taproom - there's ample opportunity to sample a rotating selection of their craft beers on tap.
Additionally, Second Street Brewery often hosts live music performances, creating a lively and enjoyable atmosphere.
13. Find Great Drinks and Food at Del Charro Saloon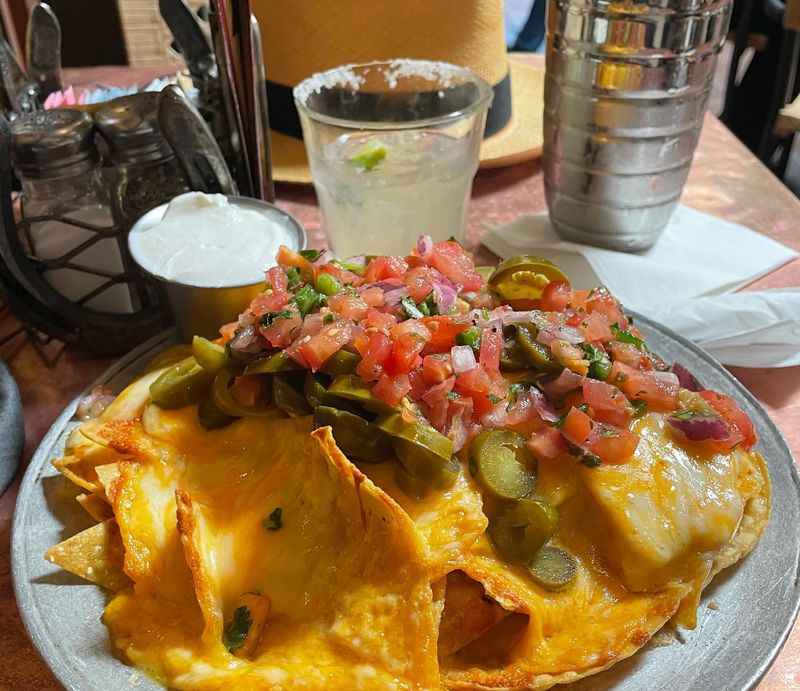 Del Charro Saloon, probably the most popular bar in New Mexico, never fails to attract a crowd of locals and tourists alike.
Located within the historic Inn of the Governors, this rustic and Western-themed establishment offers an inviting atmosphere to sip on their famous signature margaritas and cocktails.
From delectable pulled pork or Kobe beef sliders to tasty chicken and carne adovada-stuffed burritos, the menu features a variety of delicious and affordable options.
14. Try the Exceptional Cocktails of Secreto Lounge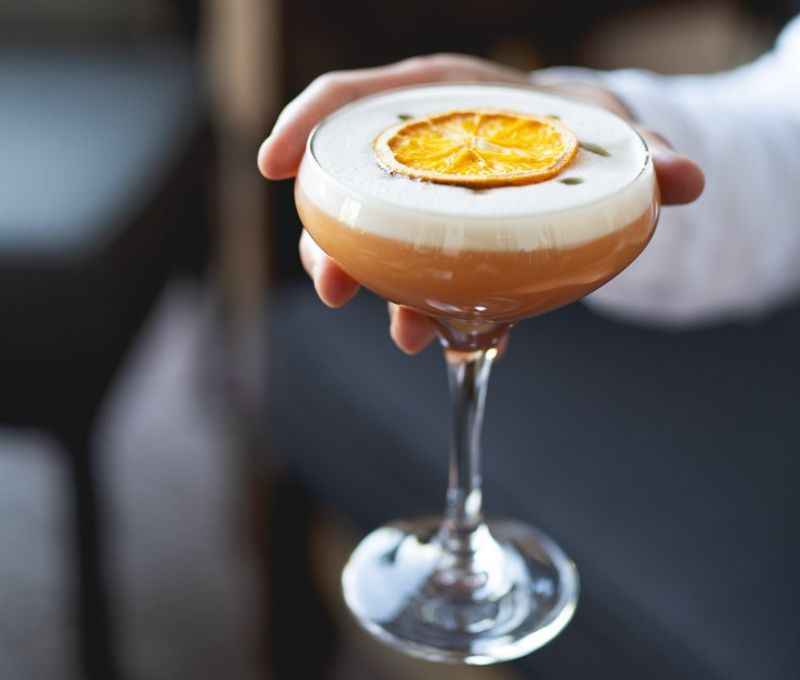 Secreto Lounge at the enchanting Hotel St. Francis prides itself on crafting some of the best and most interesting craft cocktails in the entire state of New Mexico.
From the classic Manhattan with a clove tincture spritzed over the top to the tantalizing smoked-sage margarita, the mixologists at Secreto Lounge offer an exceptional array of creative concoctions.
For wine lovers, the Gruet Winery Tasting Room nearby provides the opportunity to sample superb New Mexico wines.
15. Enjoy Drinks and a Great Ambiance at Agave Lounge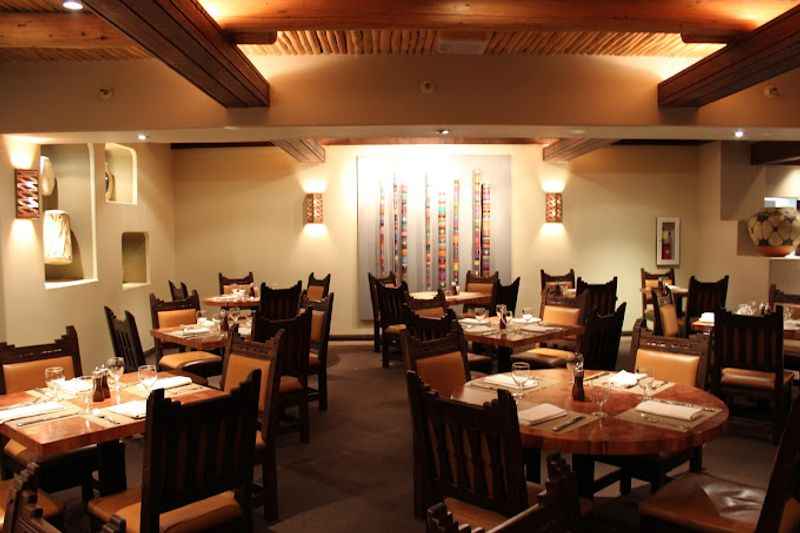 Agave Lounge, located at the Hotel Eldorado in Santa Fe, is a stylish and contemporary sidebar that attracts many locals and non-guests.
The bar is known for its well-crafted cocktails, offering a diverse selection of drinks that cater to various tastes.
Visitors can also take advantage of the enticing happy hour deals and enjoy a stellar late-night bar-food menu of delicious bites that perfectly complement their drinks.
16. Grab a Cocktail at Tiny's Restaurant & Lounge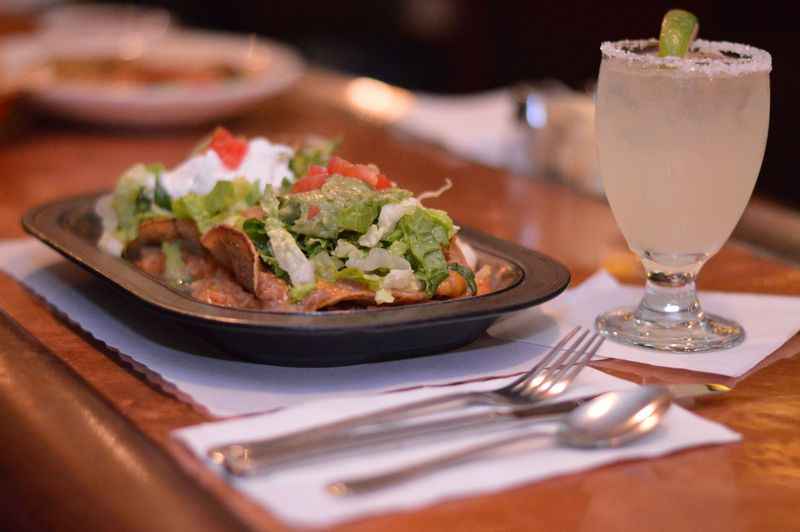 Tiny's Restaurant & Lounge is one of Santa Fe's long-standing nightlife landmarks. For over six decades, this family-owned bar and restaurant has been a beloved gathering place.
Step inside and take a seat in the inviting dining room, adorned with captivating photographs of local musicians and other subjects captured by Coad Miller.
Tiny's offers a delightful array of traditional New Mexican dishes and is a great place to enjoy favorite dinner options like Frito pie, green chile cheese fries, and flavorful chile rellenos.
17. Enjoy the Spanish Vibes of El Flamenco Cabaret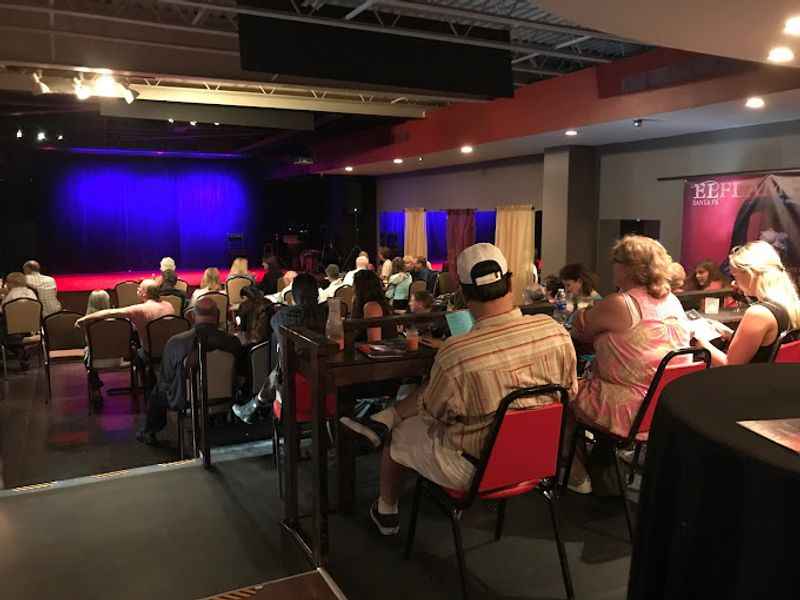 Santa Fe's El Flamenco creates an immersive experience that showcases the rich traditions of Spanish guitar and flamenco dancing.
Step into a world of passion, rhythm, and artistry as talented flamenco dancers and singers transport you to the heart of Spain.
From the soulful melodies to the intricate footwork, every aspect of the performance is meticulously crafted to captivate and inspire.
If music makes you hungry, this is a great place to enjoy excellent tapas and Spanish wine or sangria.
18. Visit Santa Fe's Botanical Gardens for GLOW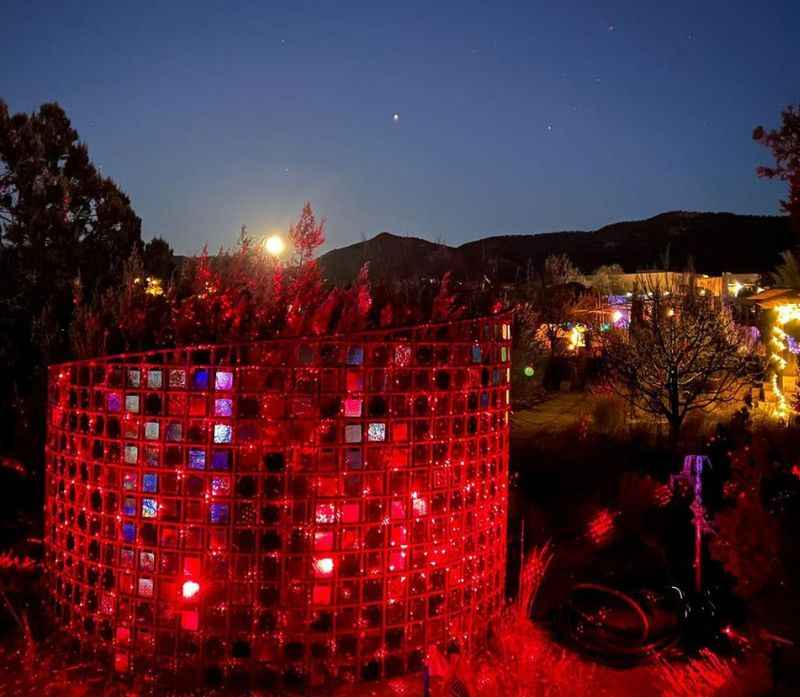 Spanning over 50 acres of land, Santa Fe's Botanical Gardens is one of the few places that showcase New Mexico's biodiversity really well.
As you wander through the vast landscapes, you'll encounter a rich tapestry of native flora, including vibrant wildflowers, desert plants, and majestic trees.
The Santa Fe Botanical Garden GLOW is a not-to-be-missed event that takes place annually during the last two weeks of December. This enchanting winter light event illuminates the gardens, creating a magical atmosphere for the whole family to enjoy.
19. Enjoy Italian Cuisine at the Rooftop Pizzeria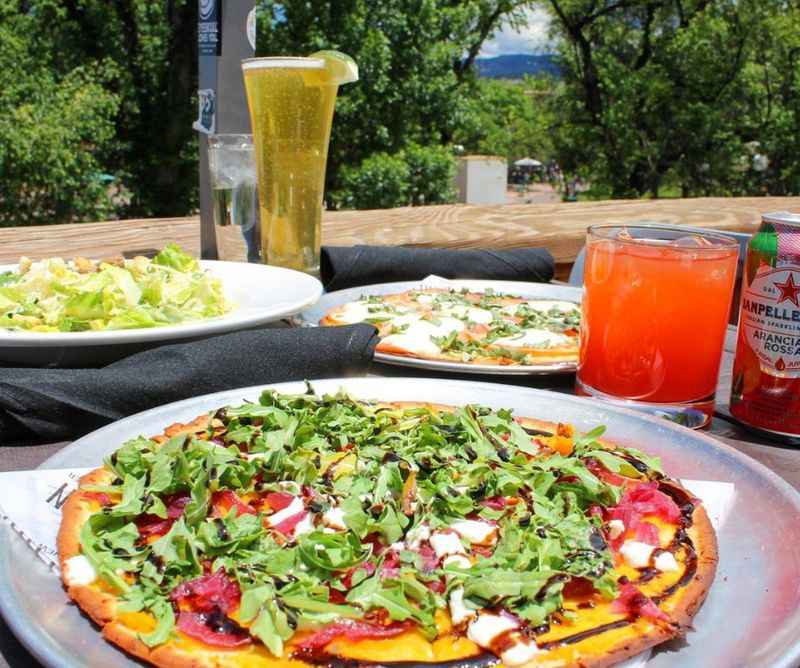 Rooftop Pizzeria & Draft Station is a must-visit destination for those seeking a taste of modern Italian cuisine.
This sleek and stylish restaurant offers a delightful dining experience with its contemporary ambiance and stunning rooftop patio.
The menu boasts a mouthwatering selection of Italian delights, including delectable pizzas, flavorful antipasti, and an impressive array of wines to complement your meal.
Location: 60 E San Francisco St, Santa Fe, NM
20. Try Your Luck at Buffalo Thunder Casino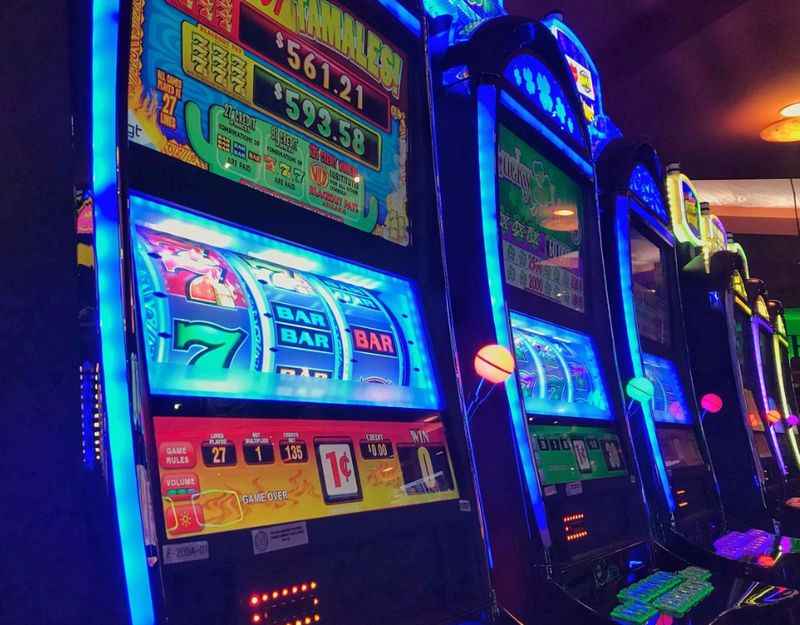 At the Buffalo Thunder Resort in Santa Fe, Buffalo Thunder Casino offers an exhilarating experience with a Vegas-inspired atmosphere.
Spanning an impressive 61,000 square feet, the casino is a paradise for gaming enthusiasts, filled with slot machines, gaming tables, and a vibrant poker room.
For those who prefer a more laid-back experience, the casino also offers a stylish bar where you can relax and savor delicious drinks while enjoying the lively ambiance.
21. Have a Fun Night at Cowgirl BBQ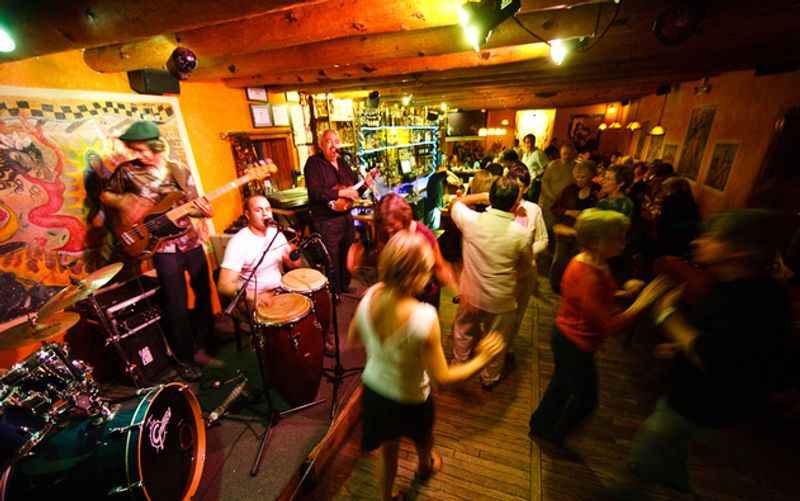 Make your way to Cowgirl BBQ, a lively destination renowned for its mouthwatering barbecue and delectable burgers.
But that's not all—this vibrant establishment is one of the most popular places in town to enjoy live music six nights a week, including blues, country, rock, folk, and even karaoke.
Cowgirl BBQ is a hotspot for unforgettable nights filled with great tunes and an electric atmosphere and also boasts a fun pool hall that is quite popular with locals.
22. Listen to Live Jazz at Tonic Santa Fe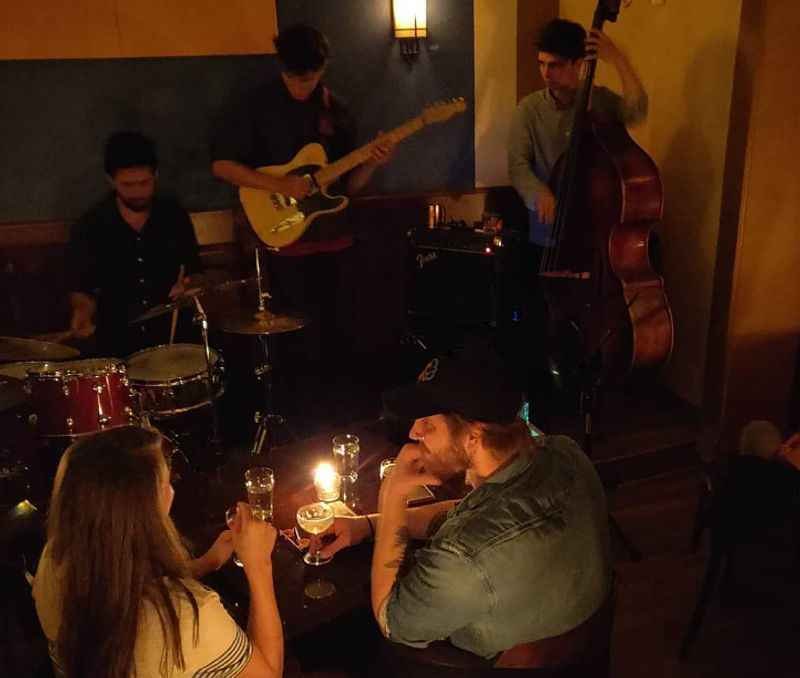 Experience the sophisticated ambiance of Tonic Santa Fe, a cozy bar with an elegant art deco design and lofty ceilings.
Indulge in expertly crafted cocktails while enjoying the captivating performances of top-notch jazz artists.
Tonic is also one of the few late-night establishments where you can order bar food until 1 am on most evenings. Immerse yourself in the refined atmosphere, savor exceptional drinks, and revel in the enchanting melodies of live jazz.
23. Enjoy Dinner with Music at La Cantina at La Casa Sena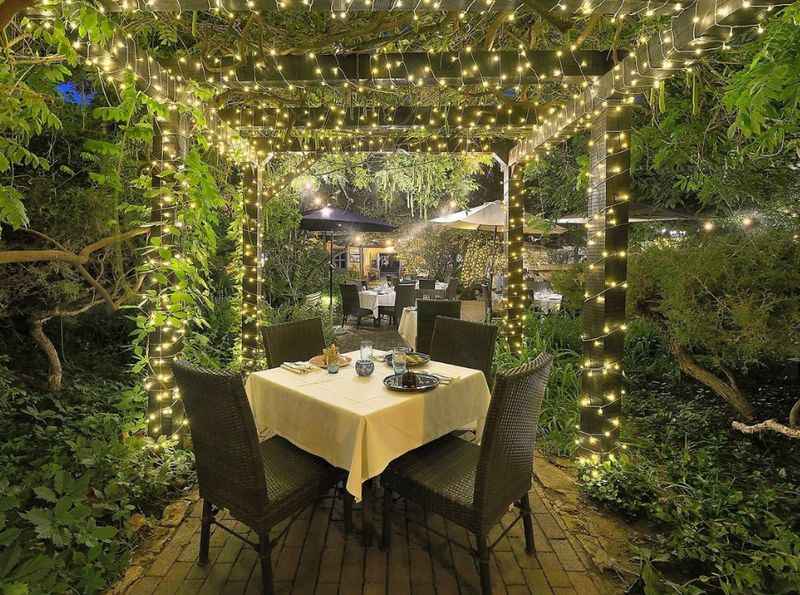 At this unique dining experience, you'll hear a delightful blend of Broadway hits and popular tunes while enjoying your dinner.
On select evenings, the spotlight shines on themed performances dedicated to iconic shows like Rent or The Producers, or paying homage to legendary bands, such as The Beatles.
The musical festivities kick off at 6 pm and continue until 10 pm in the summer.
Take a seat at the bar, savor a refreshing drink, or opt for a table where you can indulge in the same delectable menu offered at the upscale La Casa Sena next door.
24. Catch Free Outdoor Concerts with the Santa Fe Bandstand Series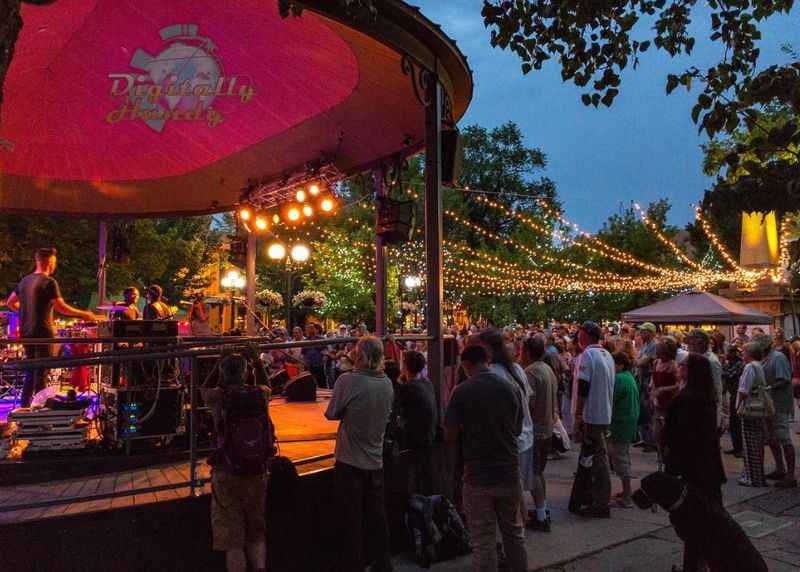 The Santa Fe Bandstand series is a cherished tradition in Santa Fe, offering eight weeks of free, live music performances on the historic Santa Fe Plaza.
With a lineup that showcases Grammy Award-winning artists as well as the best of Santa Fe's burgeoning local music scene, there is something for everyone on this year's schedule.
This vibrant series covers a diverse range of genres, from Americana to Zydeco, including Blues, Country, Latin/Salsa, Rock, and World music.
With the cool summer breeze and the captivating ambiance, the Santa Fe Bandstand series provides the perfect backdrop for a memorable evening in Santa Fe.
FAQs: Things to Do in Santa Fe at Night & Late Afternoon
Let's also explore some common questions about the best things to do in Santa Fe after dark.
Does Santa Fe have nightlife?
Yes, Santa Fe does have a vibrant nightlife scene.
Nightlife in Santa Fe is quite exciting, with a variety of bars, live music venues, and entertainment options.
What is the popular street in Santa Fe?
The popular street in Santa Fe is Canyon Road.
Known for its charming and historic ambiance, Canyon Road is lined with art galleries, boutique shops, restaurants, and cafes.
It's a must-visit street for art enthusiasts and those looking to experience the cultural charm of Santa Fe.
What are some things Santa Fe is known for?
Santa Fe is known for its rich artistic and cultural heritage. It is home to numerous art galleries, museums, and annual art festivals.
Santa Fe is famous for its great outdoors and its distinctive adobe architecture, with many buildings reflecting the city's unique Native American, Spanish, and Northern Mexican influences.
How do you spend an afternoon in Santa Fe?
There are plenty of ways to spend an afternoon in Santa Fe.
You can explore the Georgia O'Keeffe Museum, to immerse yourself in art and culture.
Take a stroll through the historic Plaza area, visit the Cathedral Basilica of St. Francis of Assisi, or browse the shops and boutiques along the charming streets.
Additionally, you can hike in the nearby mountains or savor the flavors of the local cuisine.
Summing Up: Best Things to Do in Santa Fe at Night & Late Afternoon
In conclusion, Santa Fe comes alive at night with a vibrant and diverse nightlife scene that offers something for everyone.
From sipping on signature drinks at the city's top bars to exploring the unique venues that light up the night, nightlife in Santa Fe never disappoints.
On any given night, the city comes alive with its best nightlife experiences, promising unforgettable memories.
So plan your trip and immerse yourself in the city's dynamic and thriving nighttime scene.