37 Best Things to Do in Pismo Beach at Night & Late Afternoon | 2023 (with Photos)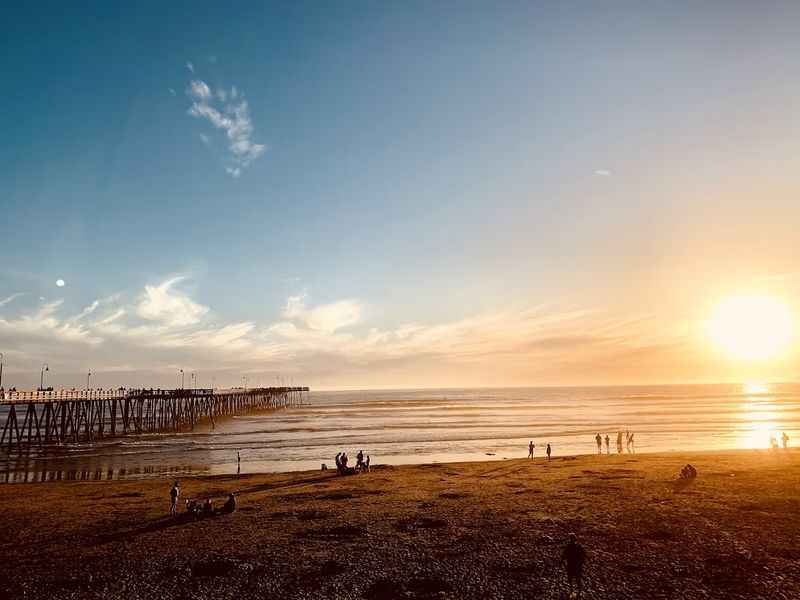 Pismo Beach is a vibrant beach town in San Luis Obispo County that comes alive after sunset.
With its charming atmosphere and stunning coastal setting, Pismo Beach offers a plethora of unique and fun activities to enjoy once the sun goes down.
From beach bonfires under starlit skies to live music performances and indulging in delectable cuisine at local eateries, Pismo Beach has something for everyone.
Get ready to uncover the hidden gems and discover the 37 best things to do in Pismo Beach at night and during the late afternoon, making your visit an unforgettable experience.
Most Recommended Thing to Do
Our Top Choice Restaurant
Our Top Choice Bar for Nightlife
Warm summers, mild winters; visit Pismo Beach anytime!
The average temperature in Pismo Beach, United States, is mild.
Car rentals, taxis, buses, bikes, walking, electric scooters.
Average Cost ($, $$, $$$)
My Top Recommendation
When you're ready for some adventure, dive into the crystal clear waters for a refreshing swim or try your hand at thrilling water sports like surfing or paddling.
With an array of charming shops and delicious seafood restaurants lining the promenade, make sure to treat yourself to a leisurely afternoon of shopping and dining—it's the ideal way to immerse yourself in the laid-back beach culture.
What You'll Need to Bring
Swimming essentials
Camera
Money
What Not to Miss
Pismo Beach Pier
Monarch Butterfly Grove
Oceano Dunes State Vehicular Recreation Area
Dinosaur Caves Park
Pismo Beach Outlet Shopping Center
What to Avoid
Crowded beach areas
Overpriced tourist traps and souvenir shops.
1. Attend the Pismo Beach Clam Festival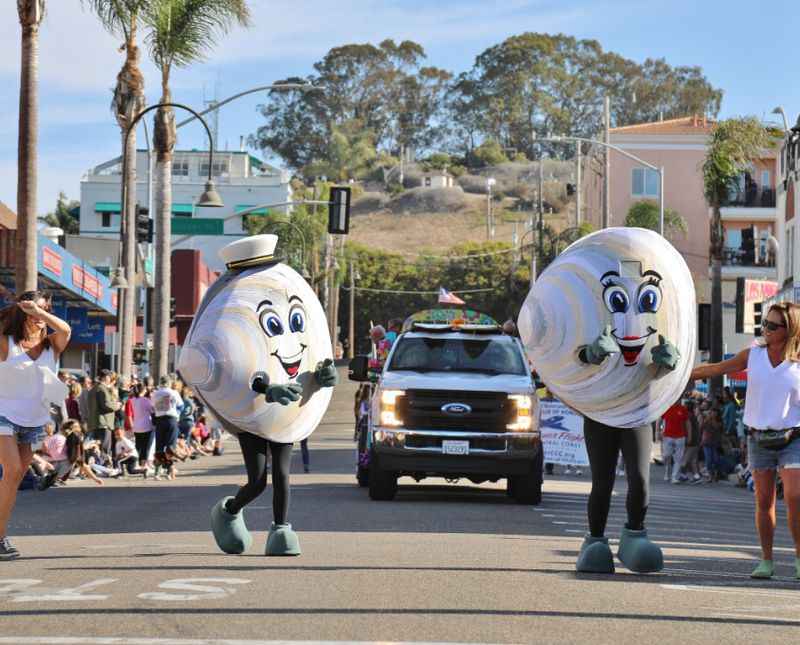 Pismo Beach is renowned for its abundant clam-digging spots and the highly anticipated Clam Festival.
The Pismo Beach Clam Festival is the city's biggest event that spans three exciting days each year and attracts around 15,000 visitors annually.
From surf competitions to live entertainment, the Pismo Beach Clam Festival offers a variety of experiences for all ages.
One of the highlights is the Clam Chowder cook-off, where talented chefs compete for the title of the best clam chowder in town.
Location: 581 Dolliver St, Pismo Beach, CA 93449
2. Explore Dinosaur Caves Park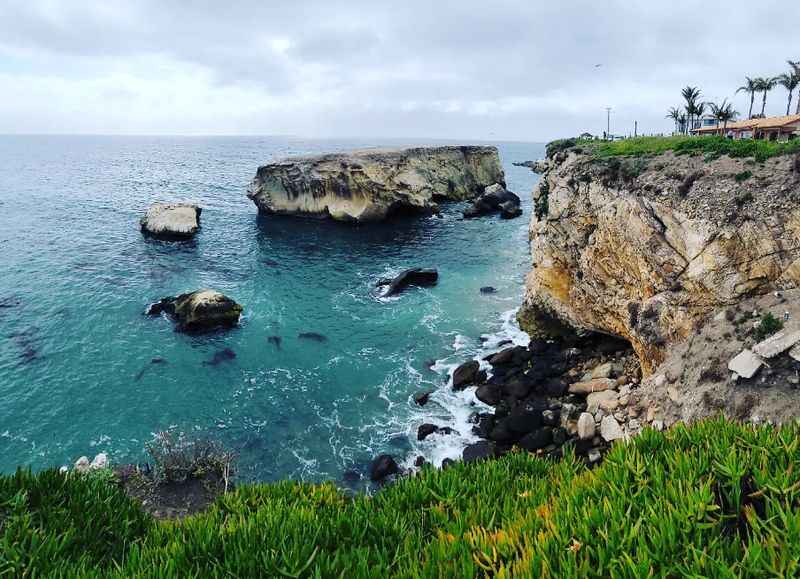 Located at the corner of Cliff Street and Shell Beach Road, this 11-acre park on the ocean-front cliffs is a favorite destination for a wide range of outdoor enthusiasts.
Dinosaur Caves Park attracts walkers, photographers, joggers, and fishing enthusiasts. It boasts an amphitheater that hosts entertainment events.
You can take a kayak tour of the caves that have been carved out by the crashing waves, or find a quiet spot to watch the sunset.
Dinosaur Caves Park also has a unique dinosaur-themed play area, featuring a gentle dinosaur, two concrete dolphins, three dinosaur eggs, three playful seals, and more.
The park is open daily 7 am - 8:30 pm and until 10:30 pm on Sundays.
Location: 2701 Price St, Pismo Beach, CA 93449
3. Take a Stroll Along the Pismo Beach Pier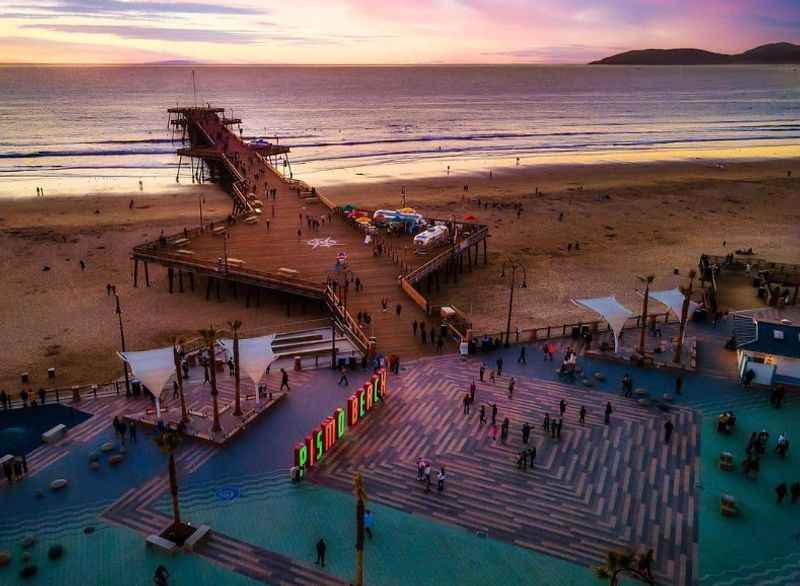 Take an evening stroll and enjoy the breathtaking panoramic views of the coastline as you traverse the mile-long stretch.
Pismo Pier, extending an impressive 1,370 feet, is one of the best Pismo Beach attractions and it's beautifully illuminated at night.
The boardwalk surrounding the pier is a hub of activity, where people engage in activities like jogging, flying kites, and enjoying the pleasant ambiance.
The pier also hosts a range of seasonal events, including the enchanting Tree Lighting and the delightful Pumpkins on the Pier.
Location: 100 Pomeroy Ave, Pismo Beach, CA 93449, United States
4. Surf and Camp at Pismo State Beach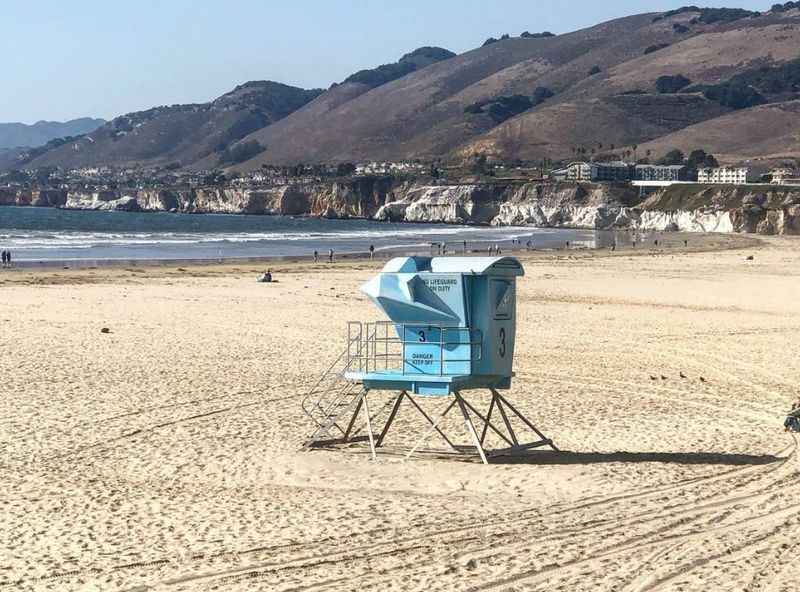 Pismo State Beach stands as one of the premier attractions in Pismo Beach, capturing the essence of California's beauty with its stunning blend of sun, surf, and a touch of greenery.
The area provides great spots for surfing and freshwater fishing, as well as hiking and camping adventures.
For those seeking an overnight stay, Pismo State Beach presents two well-appointed campgrounds suitable for tents and RVs.
The North Beach Campground, situated closer to downtown, provides a serene atmosphere and convenient access to the Monarch Butterfly Grove.
Location: 555 Pier Ave, Oceano, CA 93445, United States
5. Chill in Spyglass Park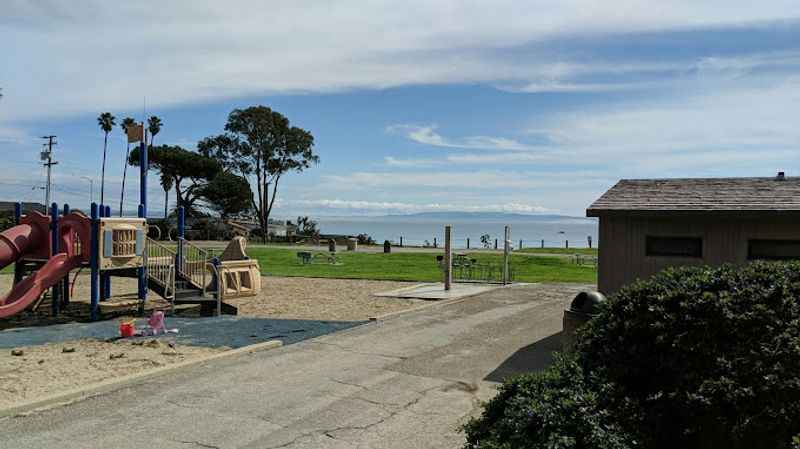 Spyglass Park, a four-acre neighborhood park in Shell Beach, provides great ocean views and a number of thrilling activities in California.
Take a leisurely hike through the park's scenic trails or spend a quiet evening enjoying a delightful picnic or barbecue.
Additionally, Spyglass Park boasts a mile-long stretch of beach where you can relax or catch some waves while surfing, and even explore fascinating tide pools.
With its stunning views, tide pools teeming with marine life, and great recreational opportunities, Spyglass Park is the perfect destination for an evening of outdoor fun.
Location: Spyglass Dr, Pismo Beach, CA 93449
6. Rent a Dune Buggy at the Oceano Dunes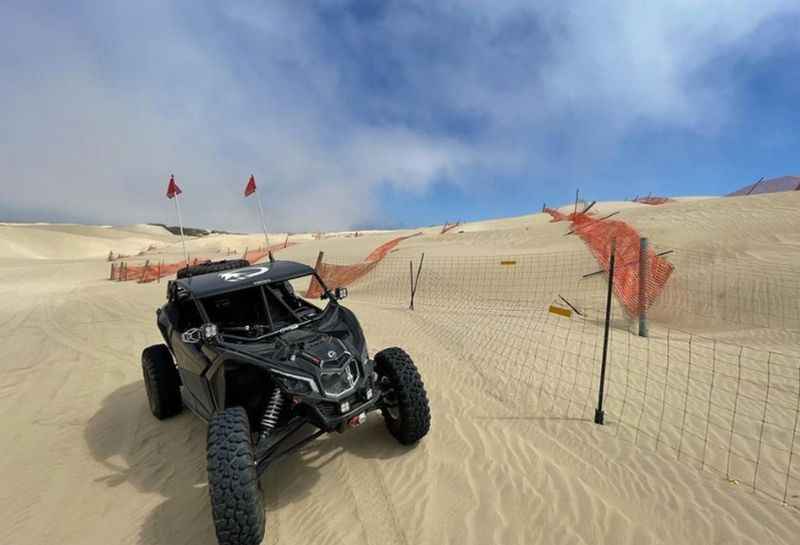 Oceano Dunes is a great spot for sand dune exploring, as the Oceano Dunes State Vehicle Recreation Area (SVRA) is a unique destination that allows vehicles to drive on the sandy terrain.
You can rent dune buggies and ATVs from Steve's ATV Rentals or Sunbuggie Fun Rentals and enjoy one of the most fun things to do in the area.
Immerse yourself in the history of the area by taking a captivating historical tour that sheds light on the fascinating Chumash culture and the intriguing Dunites.
The Oceano Dunes SVRA is open daily from 7AM. to one hour past sunset
Oceano Dunes Natural Preserve State Park is at 105 W Grand Ave, Grover Beach, CA 93433
7. See a Performance at the Fremont Theater in San Luis Obispo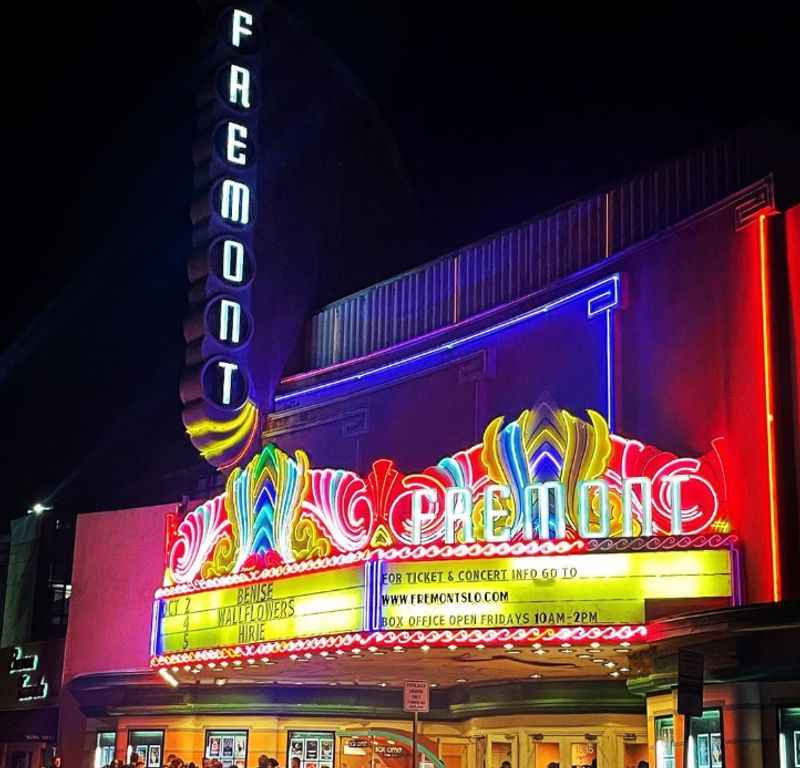 Situated in the vibrant downtown area of San Luis Obispo, the Fremont Theater has been a beloved entertainment destination for more than 75 years.
This iconic venue, which first opened its doors in 1942, has served as both a movie theater and a live performance space throughout its rich history.
Over the years, it has witnessed a diverse range of events, from compelling war bond shows to unforgettable performances by renowned artists like Adam Ant and Yes.
With its storied past and enduring appeal, the Fremont Theater offers an unforgettable experience for those seeking top-notch entertainment.
8. Relax and Unwind at Eldwayen Ocean Park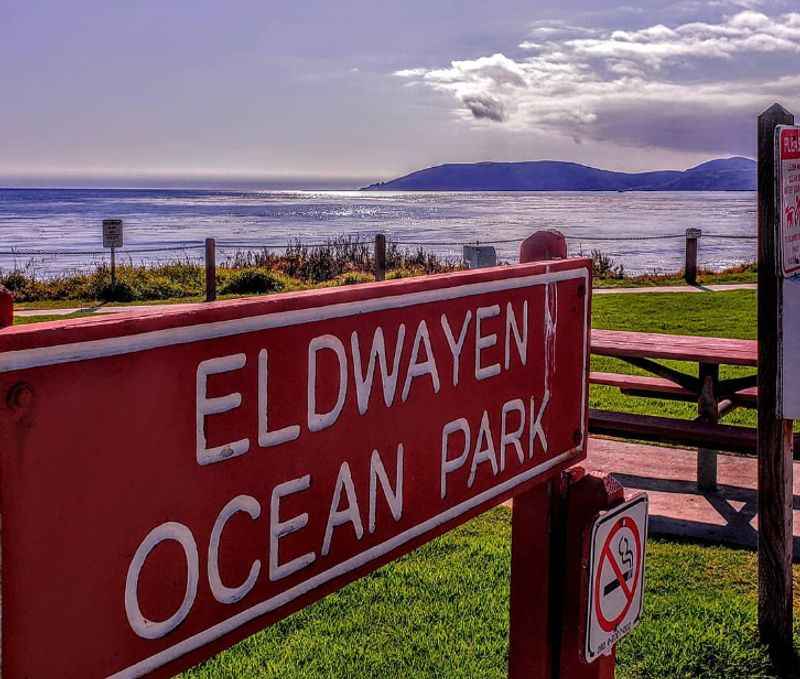 Located along Ocean Boulevard and nestled against the cliffs of Shell Beach, Eldwayen Ocean Park is a lovely oceanfront park.
Stretching for a mile along the captivating California coastline, this park offers a tranquil retreat from the hustle and bustle of everyday life.
Whether you prefer a leisurely walk, a delightful picnic, or simply relaxing on the grass, Eldwayen Ocean Park is a perfect choice for those seeking a close-to-nature experience among the many attractions of Pismo Beach.
9. Take a Stroll Along the Bob Jones Trail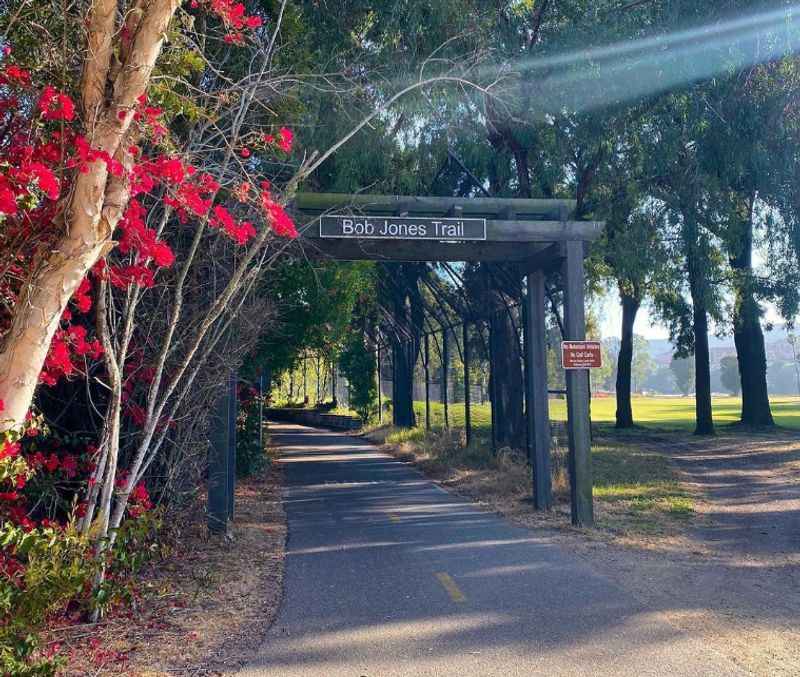 The Bob Jones Trail, also known as the City to the Sea Trail, offers one of the most captivating ways to explore the scenic region of California.
Stretching across three miles, it takes you on an unforgettable journey through San Luis Obispo County.
The trail's picturesque route encompasses pedestrian bridges, stunning landscapes, captivating nature, and even a charming golf course.
As one of the area's beloved local attractions, the Bob Jones Trail is certainly worth a visit. It culminates at the Avila Pier, another noteworthy destination that shouldn't be missed.
10. Visit the Pismo State Beach Monarch Butterfly Grove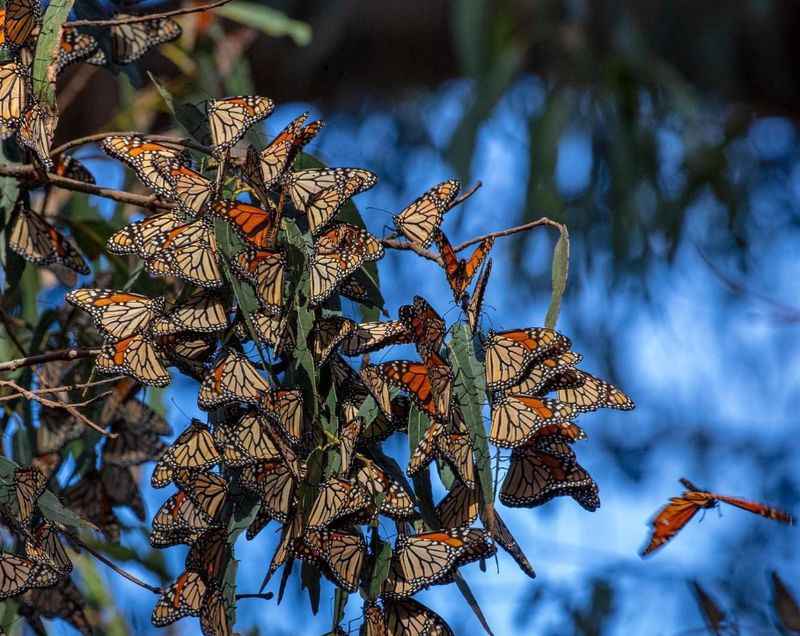 The Pismo Beach Monarch Butterfly Grove stands out as one of just five locations in the state where annual butterfly counts exceed 10,000.
Every year, a multitude of Monarch Butterflies make their way to Pismo State Beach, a vital destination for their migratory journey.
From late October to February, these magnificent creatures gather in clusters along the branches of majestic Eucalyptus trees that line a riparian estuary, flowing towards the Pacific Ocean.
Accessing Monarch Butterfly Grove is convenient, as it sits alongside CA State Highway 1 at the south boundary of the city limits.
11. Spend Some Time in Palisades Park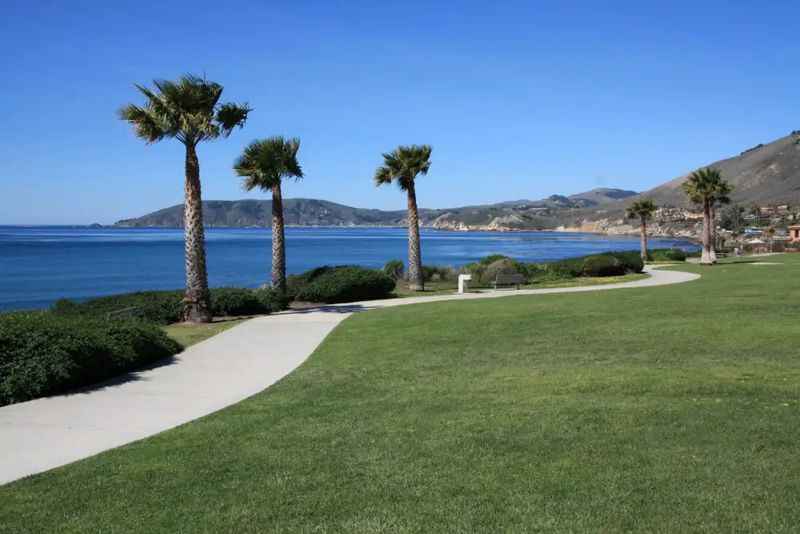 Situated just north of downtown Pismo Beach, Palisades Park is a delightful seaside park that spans six acres, offering breathtaking ocean views.
Palisades Park provides ample space for various recreational activities, including picnics, running around with kids, or enjoying a romantic stroll along the coast.
For those planning group activities, Palisades Park offers reservable picnic tables and barbecue pits, ensuring a fantastic experience for larger gatherings.
Whether you seek relaxation, outdoor fun, or a memorable group outing, Palisades Park promises to be a charming destination for all.
12. Shop at Pismo Beach Premium Outlets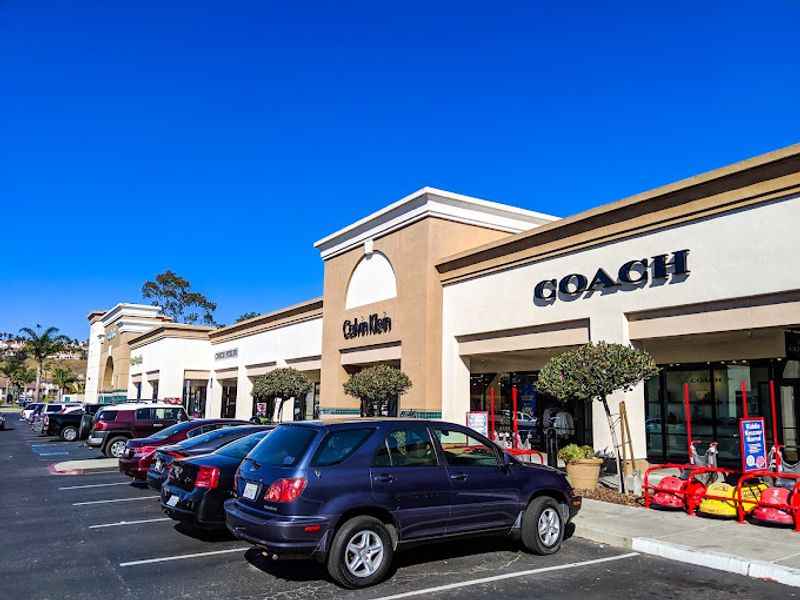 For a unique shopping experience, Pismo Beach Premium Outlets is the place to be. Step into a shopper's paradise and explore a wide selection of stores offering famous brands at discounted prices.
Whether you're looking for athletic gear or stylish accessories, you'll find it all here. Visit the Nike Factory Store for the latest sports apparel or browse through the fashionable designs at Kate Spade.
As you shop, immerse yourself in the pleasant evening ambiance, making your retail therapy session all the more enjoyable.
Pismo Beach Premium Outlets is a must-visit destination for those seeking great deals and a memorable shopping experience.
13. Head to Avila Beach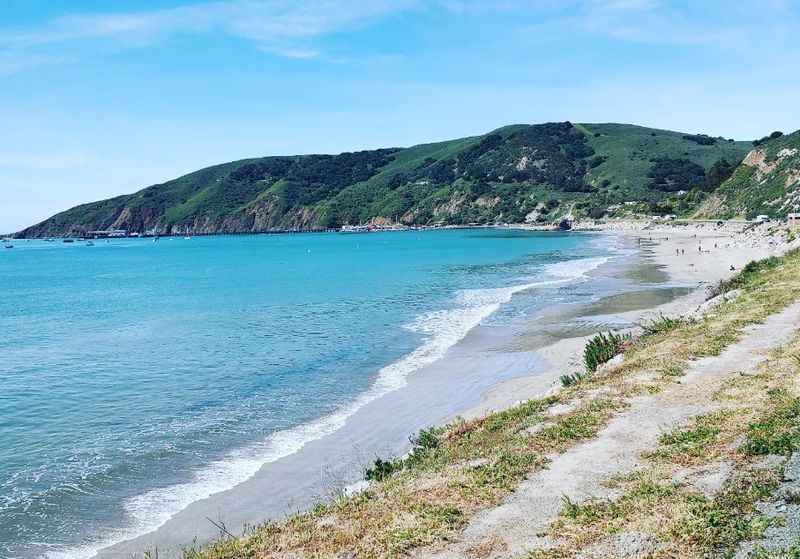 Located just north of Pismo Beach along the picturesque shoreline of San Luis Obispo Bay, Avila Beach offers scenic views and a great atmosphere.
A visit to Avila Beach often revolves around the popular Avila Beach Pier and its adjacent shopping and restaurant district.
For those seeking a unique experience, the nearby Central Coast Aquarium features engaging hands-on exhibits, while to the west, Old Porte Beach and Fisherman's Beach invite you to relax and enjoy the coastal ambiance.
14. Soak in the Avila Hot Springs
Located in the beautiful San Luis Obispo, California, Avila Hot Springs is a delightful resort that offers a multitude of activities for visitors to enjoy.
Whether you're looking to swim, soak, stay, or play, this resort has it all and offers options for both vacation rentals and camping.
Avila Hot Springs boasts two enticing water options: a heated freshwater pool and a hot springs soaking pool, both open year-round.
Whether you're seeking a relaxing day trip or an extended stay, Avila Hot Springs welcomes both day visitors and overnight guests. The place also offers bike rentals to cruise along the nearby Bob Jones Trail.
15. Treat Yourself to a Spa Evening at Dolphin Bay Resort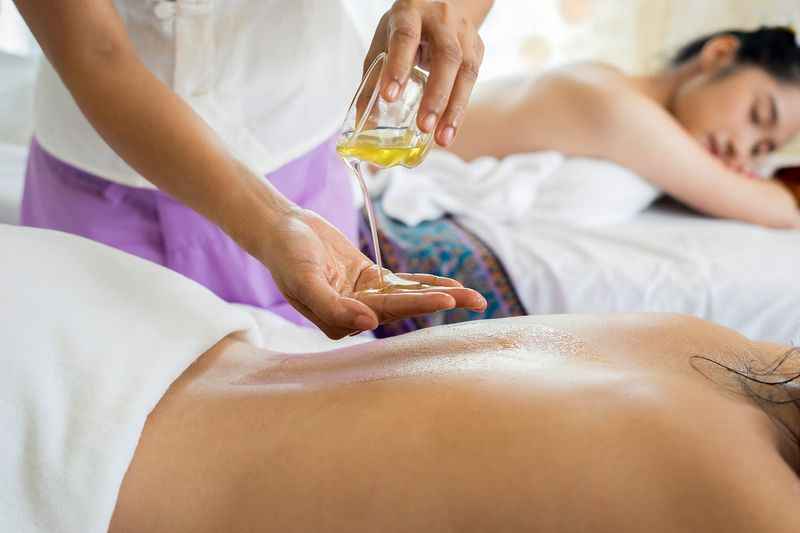 Indulge in ultimate relaxation and rejuvenation at the Spa at Dolphin Bay Resort, where you can treat yourself to the finest massage in Pismo Beach.
Whether you're exploring the area with your partner, enjoying a girls' getaway, or embarking on a solo retreat, this spa is the perfect destination for pampering and self-care.
The spa facilities at the resort provide a serene haven to calm the mind, rejuvenate the body, and nourish the soul.
Opening Hours: Wednesday-Sunday from 11AM to 6PM.
16. Explore Morro Bay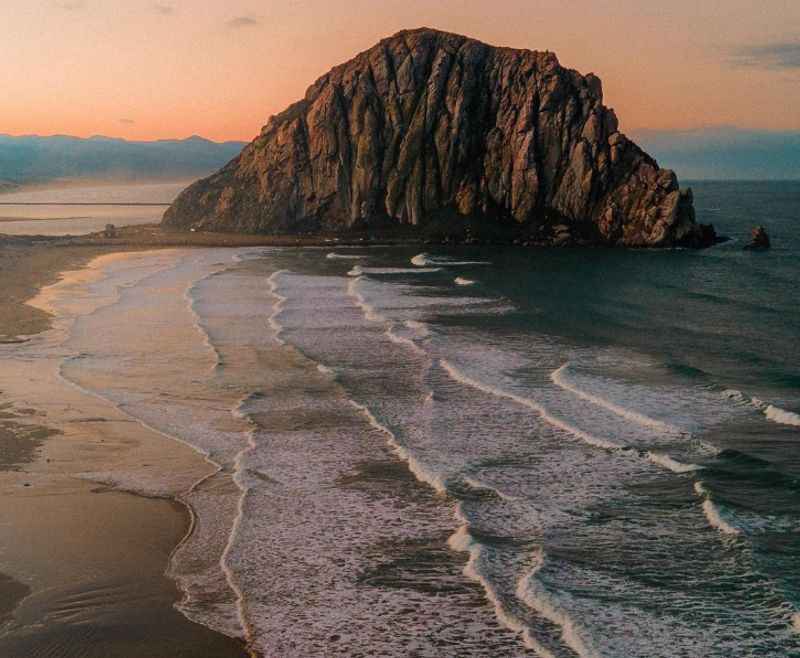 The picturesque coastal town of Morro Bay attracts visitors with the iconic Morro Rock standing majestically as a natural backdrop for all your beach activities.
This magnificent geological wonder not only adds a dramatic touch to your photos but also serves as a symbol of the area's natural beauty.
After a refreshing swim or capturing the perfect selfie with Morro Rock, enjoy some delicious food offered by the town's diverse range of restaurants.
Morro Bay is a great destination that deserves a spot on your San Francisco to Los Angeles road trip itinerary.
17. Go Horseback Riding in Pismo Preserve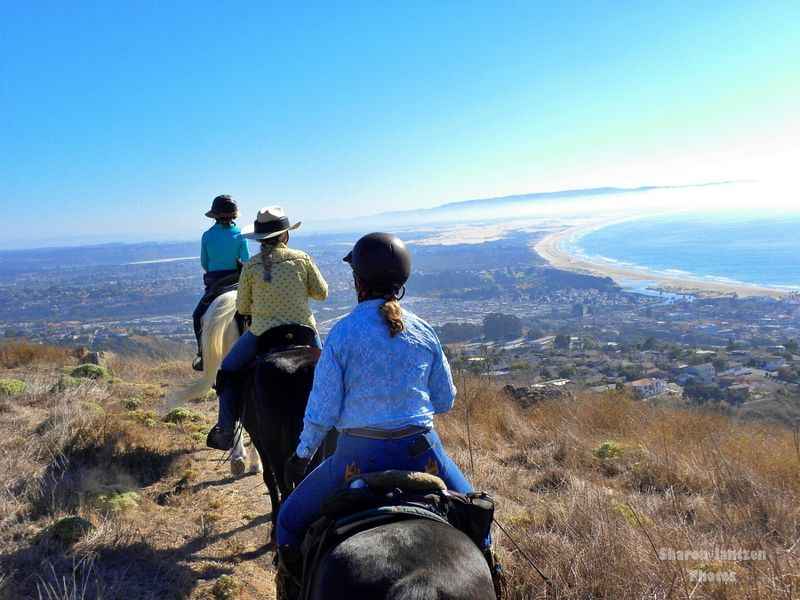 With its astonishing 11 miles of recreational trails and breathtaking views of nature, Pismo Preserve offers an unparalleled experience for nature lovers in Pismo Beach, California.
Stretching from Point Sal State Beach to the enchanting Irish Hills Nature Reserve, this preserve is a haven for outdoor adventure.
Whether you prefer hiking or horseback riding, there are endless opportunities for fun and exploration at Pismo Preserve.
The natural landscape is adorned with lush woodlands and majestic ridges along the coast, and the hiking trails at Pismo Preserve cater to all levels of difficulty, from the beginner-friendly Pismo Discovery Trail to the more challenging Peekaboo Trail.
The Pismo Preserve is open daily from dawn to dusk.
Location: 80 Mattie Rd, Pismo Beach, CA 93449
18. Enjoy Wine Tasting in Edna Valley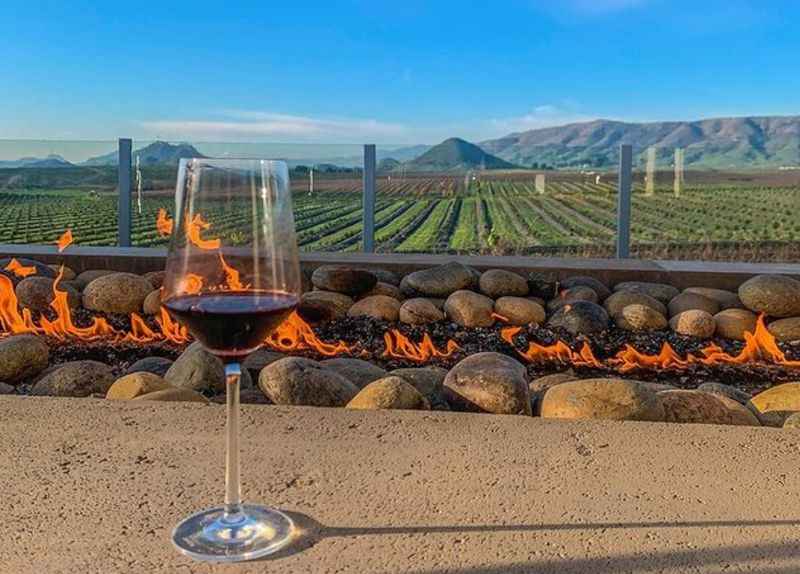 Discover the allure of the Edna Valley, one of the most captivating attractions near Pismo Beach, conveniently located just under 7 miles to the north.
This enchanting valley boasts a rich winemaking history, with the first vines taking root in the 1800s.
Immerse yourself in the world of coastal-crafted wines by exploring the offerings of the SLO Coast Wine Collective, which showcases local producers who proudly showcase the influence of terroir, diverse wineries, grape varieties, and enticing wine trails.
19. Visit Sycamore Mineral Springs Resort and Spa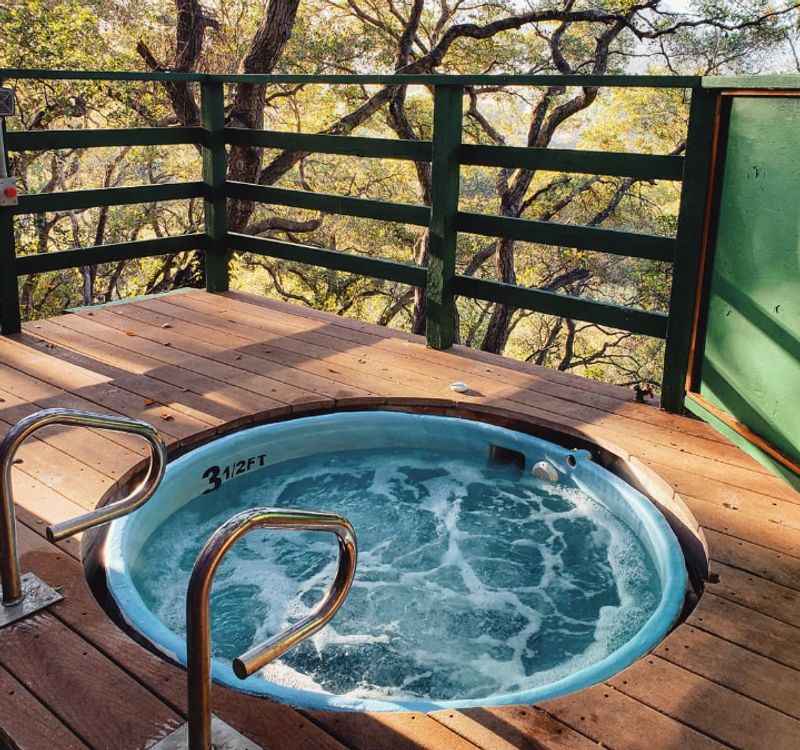 Located outside of the city in San Luis Obispo, Sycamore Mineral Springs Resort and Spa is a captivating component of the Avila Beach Resort.
They offer a hot mineral swimming pool, a private soak session in a tub, and massages.
What sets it apart is that it remains open late into the evening, allowing guests to indulge in their "treatments" under the twinkling stars.
There's a total of 23 baths available, strategically positioned on the hillside, providing a generous amount of privacy and granting visitors uninterrupted moments to soak in the breathtaking views.
Location: 1215 Avila Beach Dr, San Luis Obispo, CA 93405
20. Try More Wines at Taste of the Valleys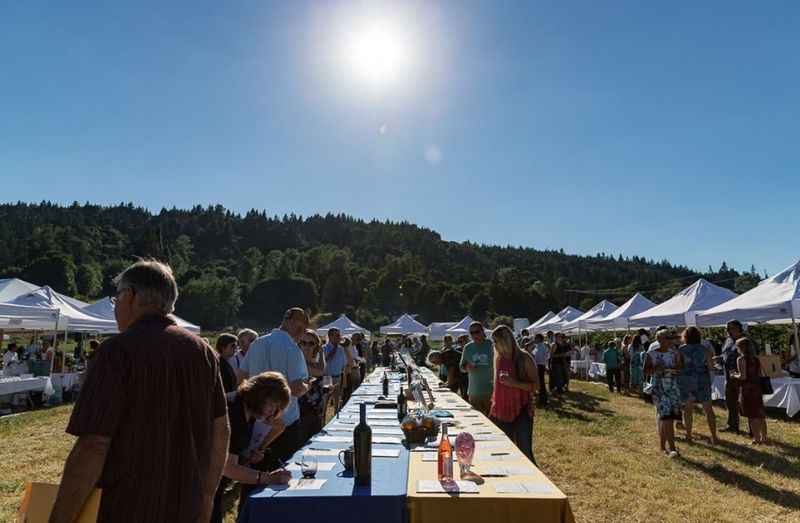 Taste of the Valleys in Pismo Beach is another must-visit local destination for wine lovers.
This relaxed wine shop and tasting room is known for its welcoming atmosphere and boasts a wide selection of wines, including an impressive array of Central Coast reds and whites.
The knowledgeable staff is on hand to guide you through the tasting experience, offering insights and recommendations tailored to your preferences.
With its inviting ambiance and diverse selection, Taste of the Valleys is the perfect place to unwind, explore, and savor the rich flavors of the Central Coast wine region.
Location: 911 Price St, Pismo Beach, CA 93449
21. Enjoy Live Music at Harry's Night Club & Beach Bar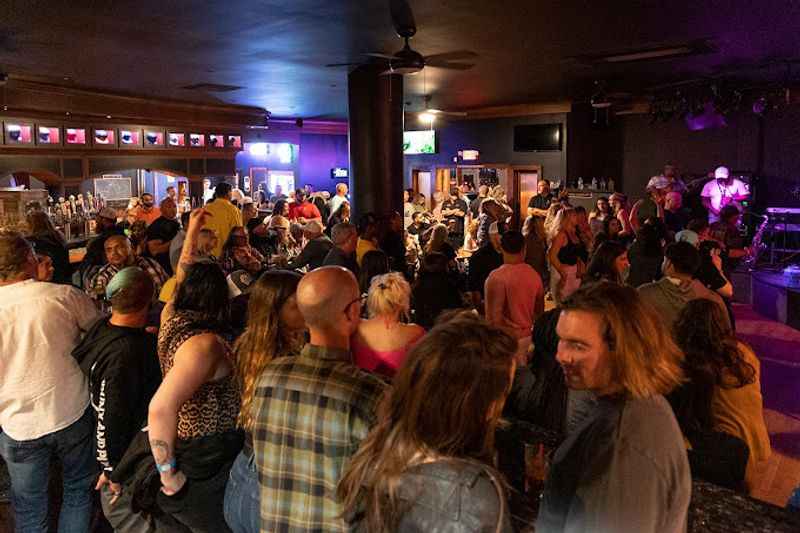 Harry's Night Club & Beach Bar is a fun place that offers an exciting nightlife experience in Pismo Beach.
With its full-service bar, live music performances, and spacious dance floor, it's the perfect spot to let loose and have a great time.
Whether you're looking to enjoy a night of dancing, listen to live music, or simply relax with friends while savoring delicious drinks, Harry's Night Club & Beach Bar has it all.
Don't miss out on the fun and entertainment that awaits you at one of the best wine bars in the area.
Location: 690 Cypress St, Pismo Beach, CA 93449
22. Watch a Movie at the Sunset Drive-In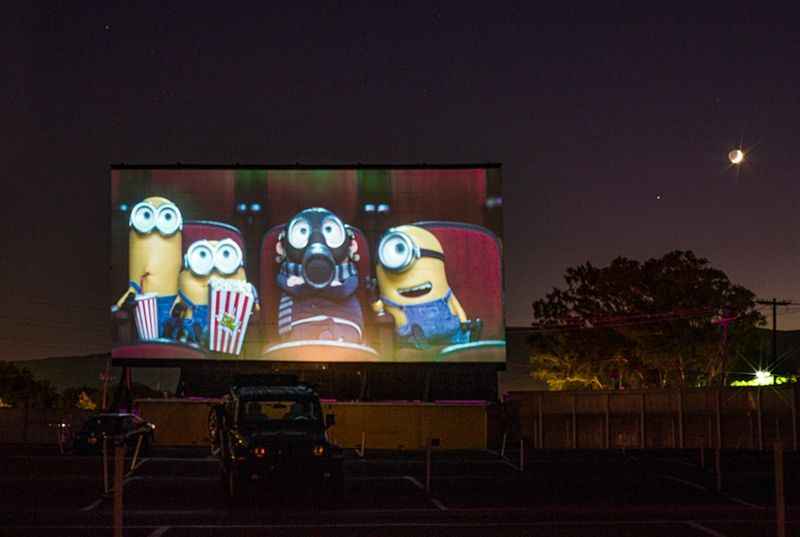 Experience the nostalgia of watching a movie under the stars at the Sunset Drive-In in San Luis Obispo.
This family-friendly venue features a large-screen movie experience and shows two new releases every night.
Gather your loved ones, grab some popcorn and snacks from the concession stand, and settle in for a memorable evening of cinematic entertainment.
The Sunset Drive-In offers the perfect blend of retro charm and modern movie-going experience, allowing you to enjoy the magic of the big screen in the great outdoors.
Location: 255 Elks Ln, San Luis Obispo, CA 93401, United States
23. Try the Best Clam Chowder on the West Coast
Splash Cafe in Pismo Beach is the ideal location if you're craving clam chowder served in yummy sourdough bowls.
The warm and inviting atmosphere of Splash Cafe, coupled with the tantalizing aroma of freshly prepared chowder, sets the stage for a truly satisfying culinary experience.
The sourdough bowls add a unique twist, allowing you to savor every last drop of this savory delight.
Whether you're a seafood lover or simply seeking a comforting and flavorful meal, a visit to Splash Cafe in Pismo Beach is a must for a taste of their renowned local dish.
24. Take a romantic horseback ride along the shoreline at sunset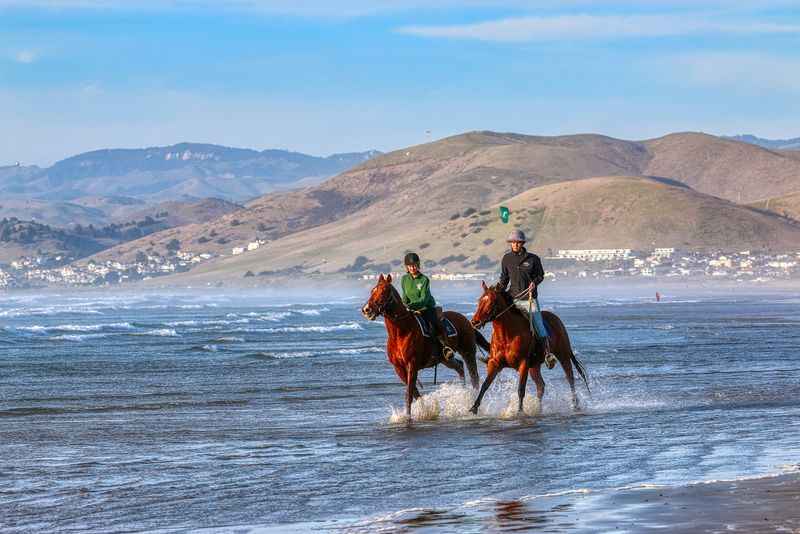 A romantic horseback ride along the shoreline at sunset in Pismo Beach is an enchanting experience that transports you to a world of beauty and tranquility.
As the golden sun begins its descent, casting a warm glow across the horizon, you and your loved one embark on a captivating journey on horseback.
The timeless elegance of the moment, shared with your beloved, creates memories that will forever be etched in your hearts.
A visit to Pismo Beach offers not only an idyllic setting for a romantic horseback ride but also an opportunity to connect with nature and revel in the serenity of this coastal gem.
25. Attend a Concert at the Clark Center for the Performing Arts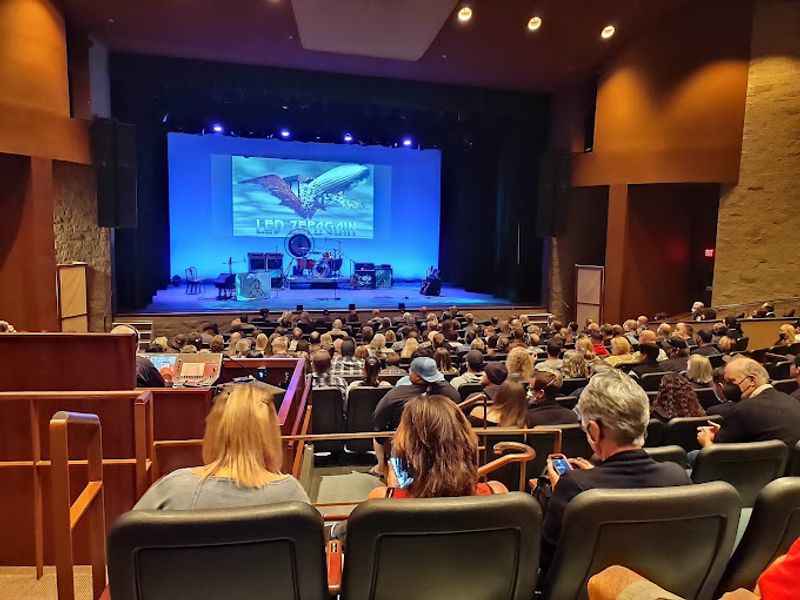 The Clark Center for the Performing Arts in Arroyo Grande is a cultural gem that draws visitors from near and far.
Nestled in the heart of the Central Coast of California, this esteemed venue is a haven for performing arts enthusiasts.
With its state-of-the-art facilities and diverse range of performances, the Clark Center offers an enriching and immersive experience for all who attend.
Its welcoming atmosphere, comfortable seating, and exceptional acoustics ensure that every performance is enjoyed to the fullest.
26. Enjoy a Morro Bay Sunset Paddle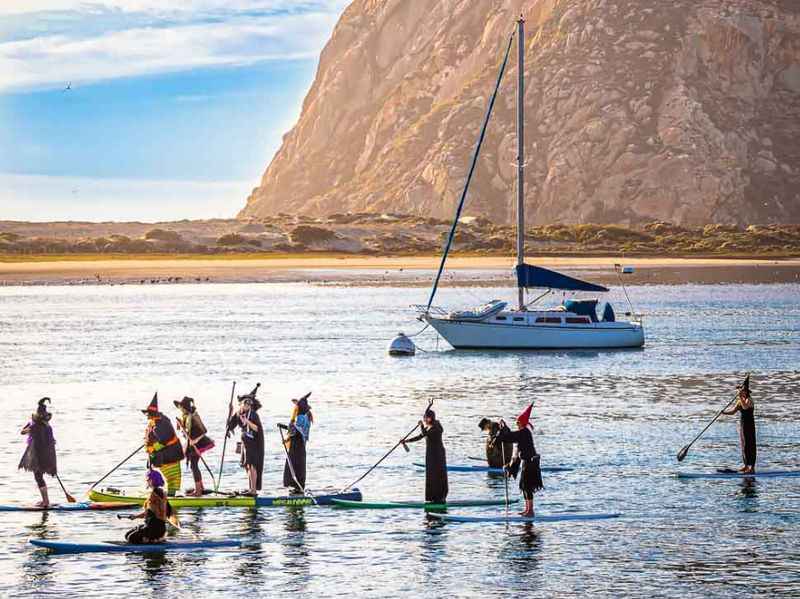 Embarking on a kayaking adventure at dusk in Morro Bay unveils a whole new realm.
As other recreational users of the bay retreat from the water, wildlife appears to be more within reach, enhancing the sense of connection with nature.
It is a truly enchanting experience to witness the transformation of Morro Bay. Situated near Pismo Beach, our guided sunset kayak tour commences approximately two and a half hours before sunset, concluding at the kayak docks just after dusk.
Enjoy feeling the fading of the remaining natural light and the gradual illumination of the harbor and town lights, creating a captivating spectacle that twinkles in the darkness.
27. Pismo Brewing Company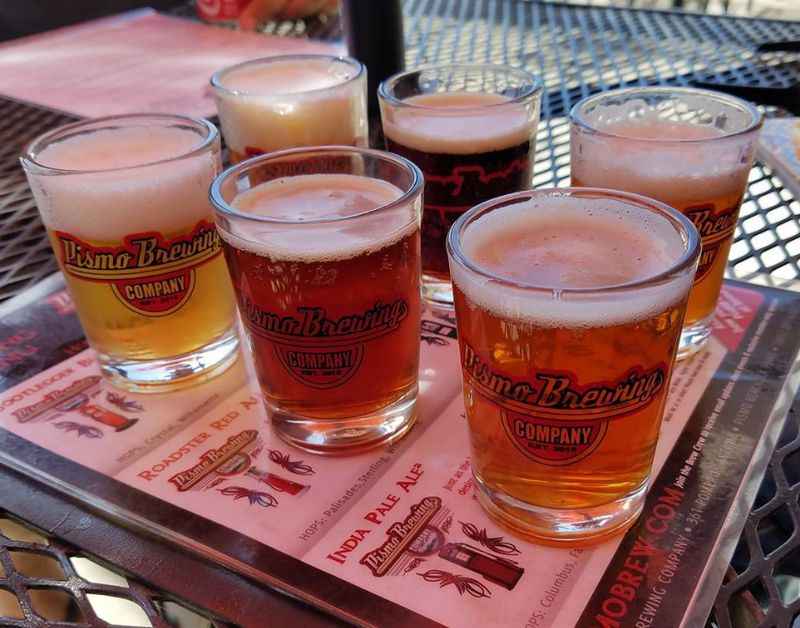 Pismo Brewing Company offers an ever-changing selection of six custom-crafted brews and delicious root beer on tap, for a delightful tasting experience.
The tasting room also serves tempting food specials such as the Pint & Dog or the classic Pizza & Beer, ensuring that no one leaves hungry.
As the first microbrewery in Pismo Beach, Pismo Brewing Company has established itself as a go-to spot for beer enthusiasts and families looking for a memorable dining experience.
With its diverse offerings, this brewery truly has something for everyone to enjoy.
Location: 500 Cypress Street, #S2 Pismo Beach, CA 93449
28. Have a Fun Night at the Frog and Peach Pub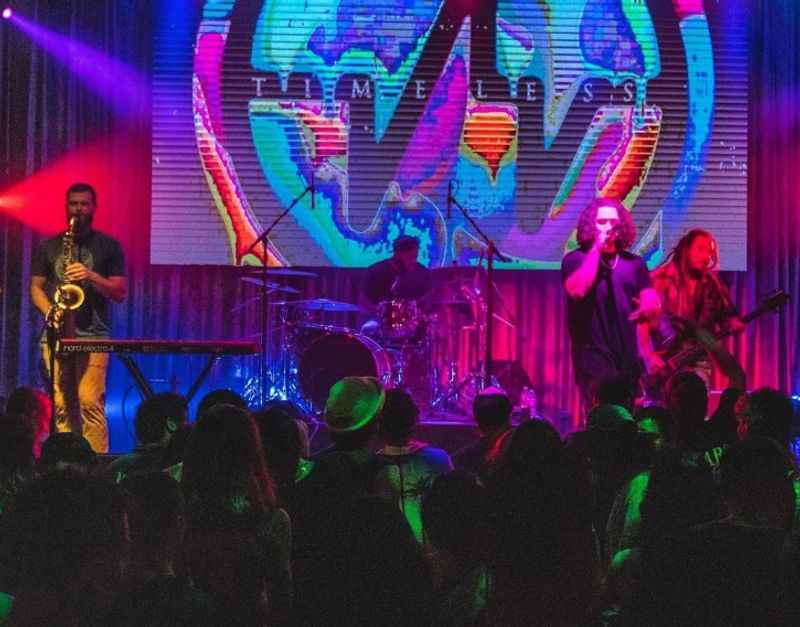 Located in the heart of San Luis Obispo, Frog, and Peach Pub is a vibrant destination that stands out with the energetic atmosphere of a local music venue.
Whether you're in the mood for a refreshing IPA or a smooth stout, this pub's extensive beer menu caters to all tastes.
With its cozy ambiance and friendly staff, Frog and Peach Pub is the perfect place to unwind and savor a pint while enjoying live music seven nights a week.
Location: 728 Higuera St, San Luis Obispo, CA 93401, United States
29. Dance the Night Away at Mr. Ricks Bar in Avila Beach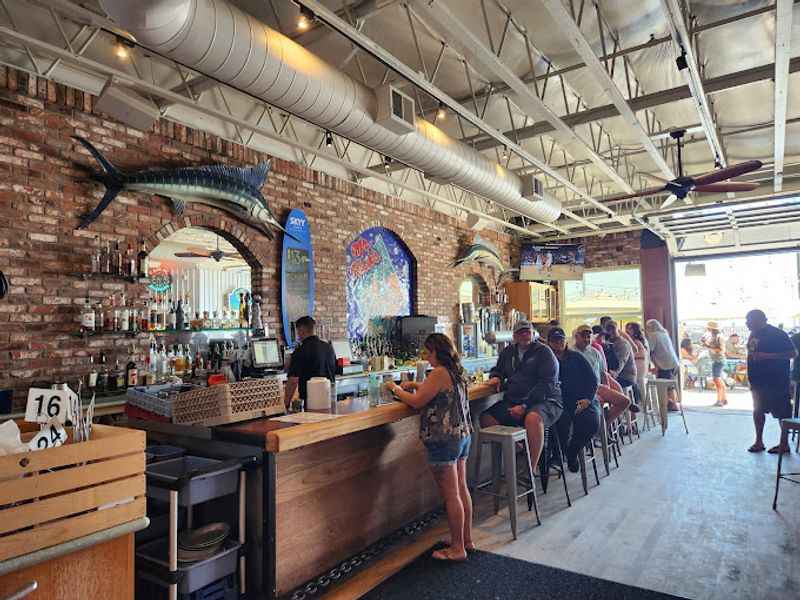 Introducing the Central Coast's newest and most sizzling beach bar, Mr. Rick's.
Boasting an array of enticing amenities such as an internet jukebox, pool tables, and a spacious beachfront patio, Mr. Rick's is the ultimate destination for those seeking a fantastic time.
As the sun sets on a long day at the beach, slip into your dancing shoes and enjoy the captivating performances of the finest local bands and hottest DJs, ensuring a night filled with endless entertainment.
Indulging in our signature drink, "The Marga-tini," or savor the nostalgic charm of a classic "Donkey Punch," and enjoy Mr. Rick's Happy Hours, running from 4 pm to 7 pm every Monday to Thursday.
30. Enjoy Burgers and Craft Brews at Mother's Tavern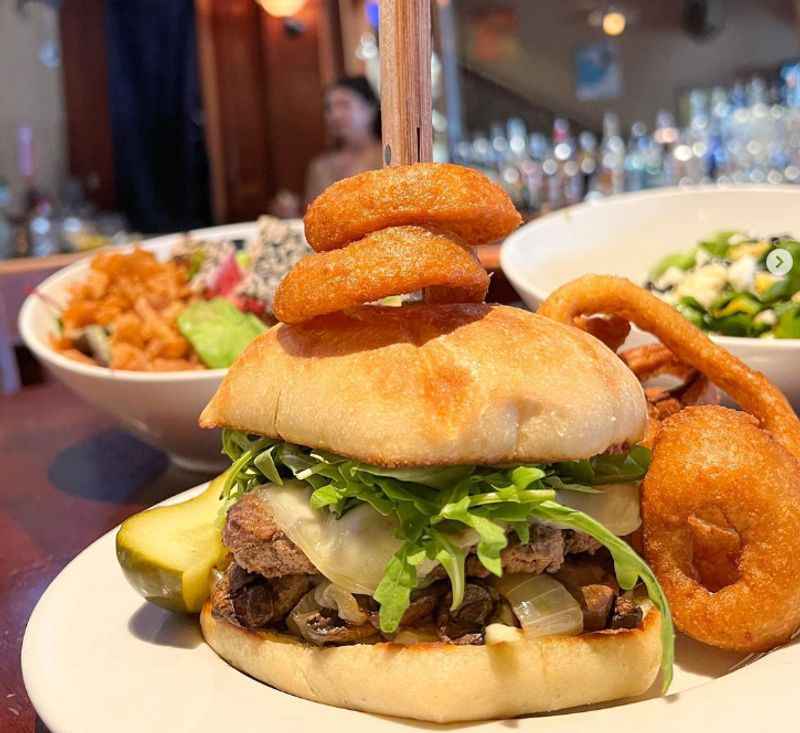 Mother's Tavern, a cozy establishment adorned with wooden accents, specializes in serving mouthwatering burgers, a wide selection of craft brews, and expertly crafted cocktails.
Immerse yourself in the lively ambiance with exciting events such as DJ sessions and karaoke, regularly adding to the fun-filled atmosphere.
At Mother's Tavern, you can expect not only wallet-friendly prices but also friendly and attentive service.
With its vibrant and energetic nightclub atmosphere, it provides the perfect setting for a memorable evening.
Location: 725 Higuera St, San Luis Obispo, CA 93401, United States
31. Pay a Visit to Blast 825 Brewery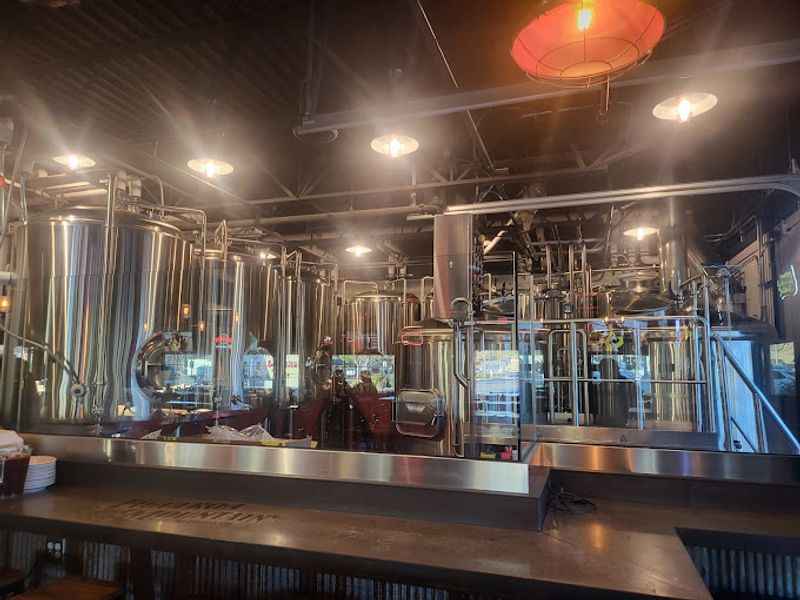 Nestled in the charming town of Arroyo Grande, Blast 825 Brewery is a great spot for those seeking an exceptional craft brewing experience.
With its inviting beer garden and lively atmosphere, this brewery offers a unique blend of flavorful brews and a relaxing outdoor setting.
Step into the lovely beer garden and choose from an impressive array of handcrafted beers on tap. From hoppy IPAs to rich stouts, Blast 825 Brewery delivers a diverse selection that caters to every palate.
Whether you're a connoisseur or a casual beer lover, the knowledgeable staff is always ready to guide you through their offerings, ensuring a memorable tasting experience.
32. Discover Natural Wonders with Central Coast Kayaks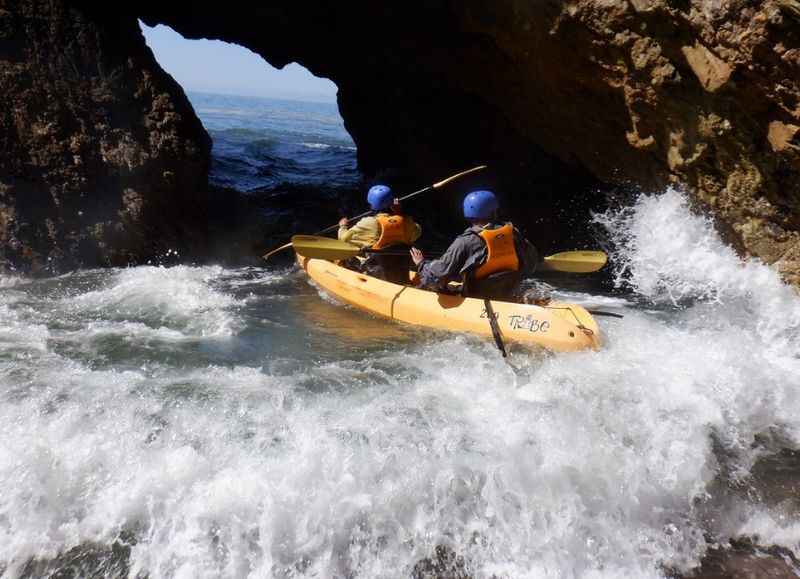 Central Coast Kayaks has been providing top-rated kayak tours around California's Central Coast since 1993.
Whether you want to explore hidden sea caves, encounter fascinating marine life, or glide serenely across tranquil waters, Central Coast Kayaks has it all covered.
For those seeking a unique angling experience, the company even offers fishing trips to satisfy your passion for reeling in the catch of the day.
No matter your preference, Central Coast Kayaks ensures that every outing is an immersive and unforgettable journey into the natural wonders of the region.
33. Join One of the Fun Hop On Beer Tours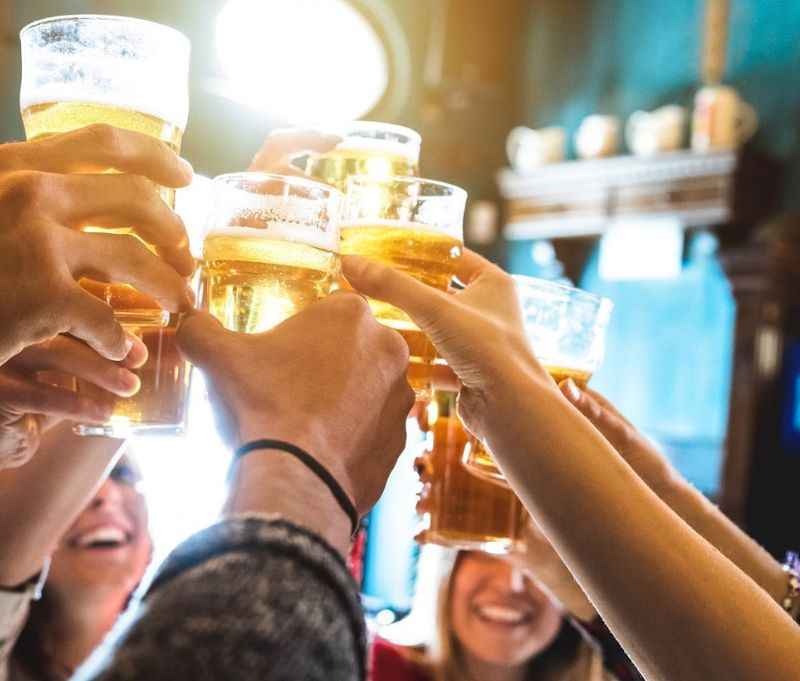 Hop On Beer Tours in San Luis Obispo is your ultimate guide to a memorable beer-tasting adventure.
Offering tastings and tours for individuals, couples, and groups, this tour company ensures a fun and relaxing day exploring the local brewery and cidery scene.
Joining one of their tours guarantees a delightful experience where you can immerse yourself in the world of craft beer and cider.
With knowledgeable guides leading the way, you'll have the opportunity to learn about the fascinating brewing process and the unique flavors offered by local establishments.
Location: 445 Prado Rd, San Luis Obispo, CA 93401, United States
34. Check Out The Boardroom Beer Pub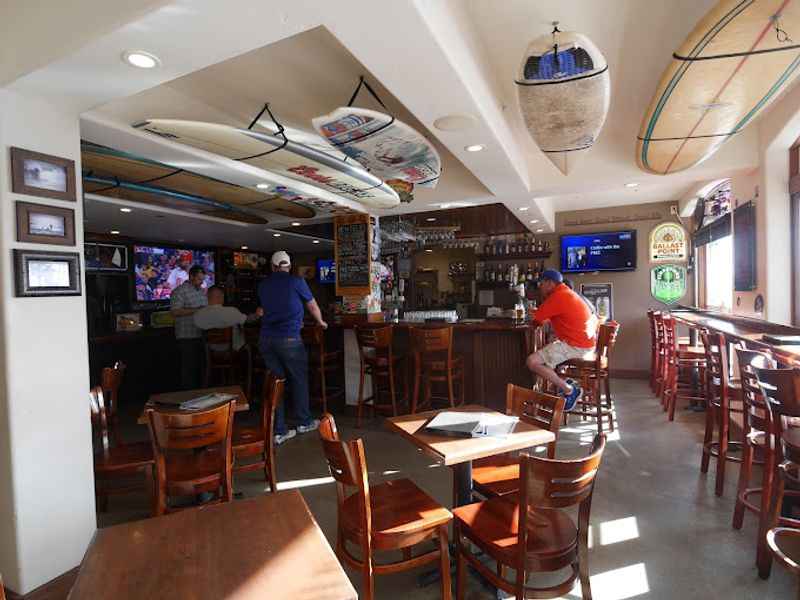 The Boardroom Sports Bar and Pub is the ultimate destination for those seeking a lively party atmosphere.
Conveniently located just off the entrance to the iconic Pismo Beach Pier, this establishment offers a seamless transition from pier to beer.
Indulge in a delectable selection of dishes from our food menu, carefully curated to perfectly complement our extensive and hand-picked assortment of the finest beers.
Whether you're a craft beer enthusiast or prefer a glass of Central Coast's finest wines, The Boardroom has you covered.
Location: 160 Hinds Ave #101, Pismo Beach, CA 93449, United States
35. Enjoy Drinks and Live Music at The Siren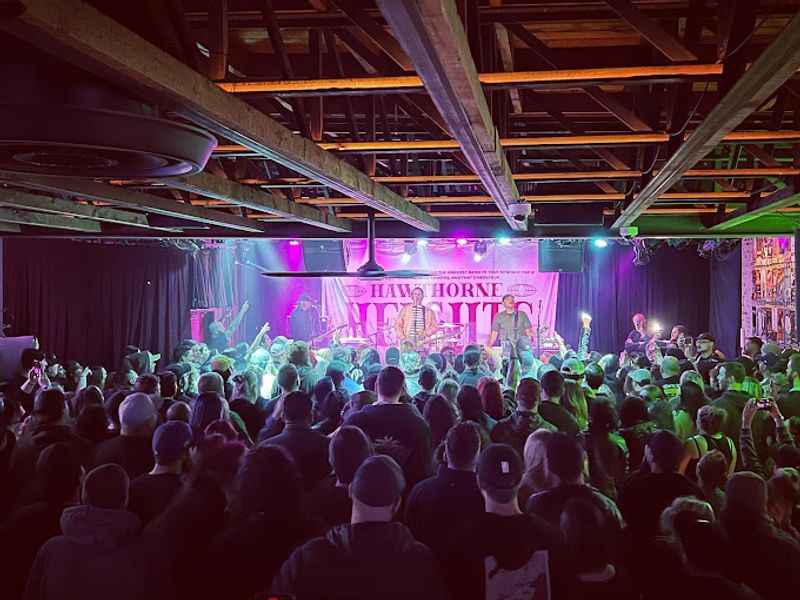 At The Siren, located in the charming town of Morro Bay, you'll discover the most happening sports bar, grill, and live music venue around.
Offering an exciting blend of dancing, billiards, and delectable eats, this vibrant place with wood ceiling beams & neon signs is the ultimate unpretentious hangout spot.
Immerse yourself in a diverse array of local artists and renowned touring bands, delivering exceptional performances in a laid-back, beachy atmosphere.
Indulge in a generous Signature Cocktail or savor a local draft favorite, all while relaxing on the outdoor patio complete with a cozy fire pit, providing the perfect place to unwind by The Bay.
Location: 900 Main St, Morro Bay, CA 93442, United States
36. Enjoy Waterfront Dining and Music at The Cliffs Resort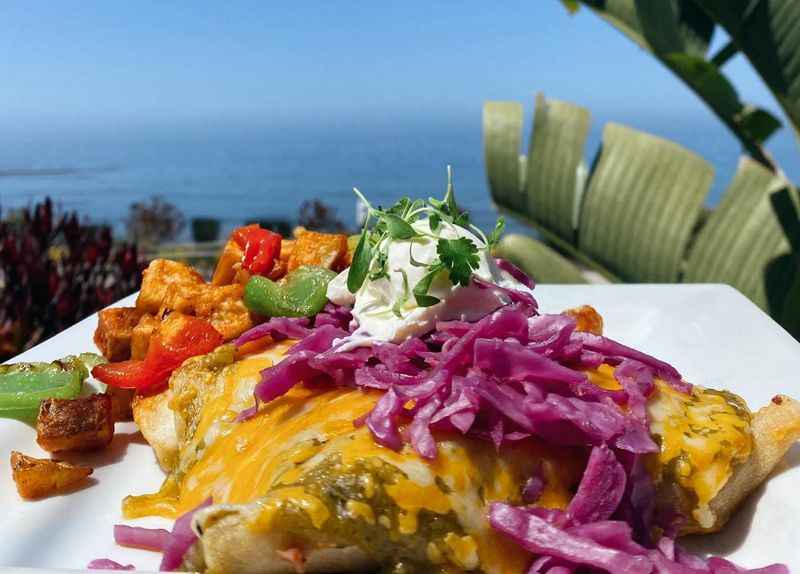 The Cliffs Resort offers an enchanting waterfront dining experience accompanied by live music.
This exquisite resort provides a perfect fusion of stunning ocean views, delectable cuisine, and great music.
Whether you're seeking a romantic dinner for two or a memorable gathering with friends, The Cliffs Resort promises an unforgettable experience.
With its idyllic location overlooking the sparkling waters of the Pacific Ocean, The Cliffs Resort offers an unrivaled setting to create cherished memories.
Location: 2757 Shell Beach Rd, Pismo Beach, CA 93449, United States
37. Have a Fun Night With Friends at Mustang Lanes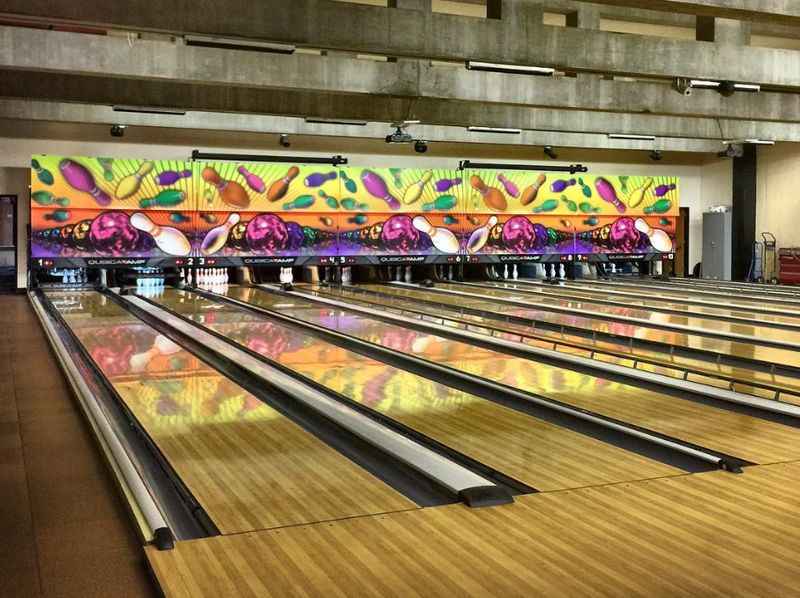 With 10 bowling lanes, 3 pool tables, and a full arcade, this fun place guarantees an entertaining experience for all.
Whether you're a seasoned bowler or just looking to have a great time with friends and family, Mustang Lanes provide the perfect setting for hours of laughter and friendly competition.
Step into the lively atmosphere, challenge your skills on the lanes and enjoy the thrill of knocking down pins.
Afterward, showcase your billiards prowess or immerse yourself in the exciting world of arcade games.
Location: University Union, Julian A. McPhee University Union, 1 Grand Ave, San Luis Obispo, CA 93405, United States
FAQs about the Fun Things to Do in Pismo Beach at Night
Let's also explore some frequently asked questions relating to the best things to do in Pismo Beach at night and late afternoon.
Does Pismo have a nightlife?
Yes, Pismo Beach does have decent nightlife.
While it may not be as bustling as some larger cities, several bars, restaurants, and entertainment venues in the area offer a variety of evening activities.
Whether you're looking for a casual night out or a lively atmosphere, Pismo Beach has options to suit different preferences.
Is Pismo Beach worth it?
Yes, Pismo Beach is definitely worth a visit.
The area provides opportunities for various outdoor activities, such as surfing, hiking, and exploring the nearby Oceano Dunes.
Additionally, Pismo Beach is known for its seafood, welcoming community, and breathtaking sunsets, making it a destination that many find worth the trip.
Why is Pismo Beach famous?
Pismo Beach on the California Coast is famous for its stunning natural beauty, particularly its expansive sandy beaches and picturesque coastline.
The area is also known for its unique geographical feature called the Oceano Dunes, which are large sand dunes that stretch for miles along the shore.
These dunes offer opportunities for off-roading, camping, and other outdoor activities.
Does Pismo Beach have a downtown?
Yes, Pismo Beach has a downtown area. The downtown district is located along Pomeroy Avenue and consists of a charming collection of shops, boutiques, restaurants, and cafes.
It's a great place to find unique souvenirs, grab a bite to eat, or simply take a stroll and soak in the vibrant ambiance of Pismo Beach.
What historical places can you visit near Pismo Beach?
There are several historical places you can visit near Pismo Beach.
One of them is the Price Historical Park, which is part of the National Register of Historic Places.
Another attraction is Hearst Castle in San Simeon, a grand mansion that showcases the opulence and architectural brilliance of the early 20th century.
Additionally, Mission San Luis Obispo is a significant historical site where public and private services are still held.
Summing Up: The Best Things to Do in Pismo Beach at Night & Late Afternoon
San Luis Obispo County offers a plethora of unique and fun things to enjoy after dark in Pismo Beach.
From exploring the Dinosaur Caves Park to indulging in delicious treats at the Splash Café, there is something for everyone to enjoy.
Whether you're seeking thrilling adventures like dune buggy rides or a day of clam digging and a relaxing evening stroll along the iconic Pismo Beach Pier, visiting Pismo Beach will not disappoint.
So visit Pismo Beach and get ready to create unforgettable memories in this picturesque destination.