45 Best Things to Do in Long Beach at Night & Late Afternoon | 2023 (with Photos)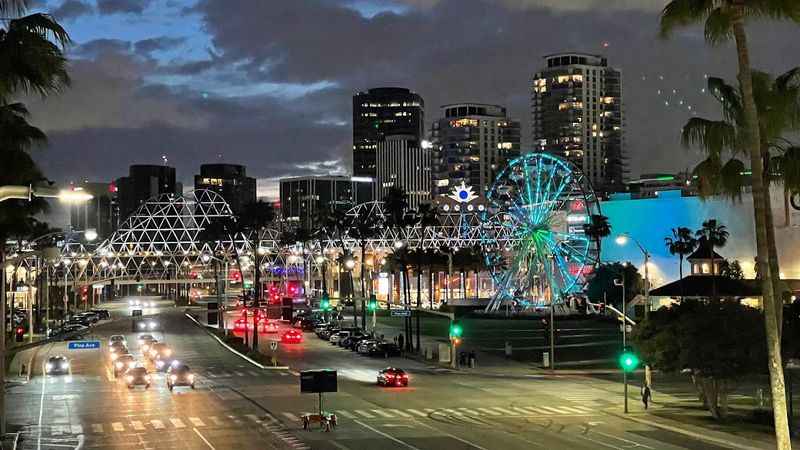 Long Beach is a vibrant city in Southern California that offers a diverse range of options to make your evenings unforgettable.
From trendy bars and cozy lounges to live music venues and cultural hotspots, there's something for everyone.
Whether you're a local or a visitor, this article will help you discover the hidden gems and exciting experiences that await you when visiting Long Beach at night.
Get ready and explore the enchanting nightlife of Long Beach with our guide to 40 unique and fun activities to enjoy after dark.
Most Recommended Thing to Do
Our Top Choice Restaurant
Our Top Choice Bar for Nightlife
Summer for beach lovers, mild winters for exploring.
Mild in summer, cool in winter - coastal climate.
Bus, train, bike, scooter, car, walk, taxi, rideshare
Average Cost ($, $$, $$$)
My Top Recommendation
If you are seeking a more adventurous experience, head to the picturesque Naples Island and rent a kayak or paddleboard to navigate the charming canals, lined with beautiful waterfront homes.
Don't forget to visit the iconic Queen Mary, a retired ocean liner turned museum, where you can delve into its rich history and even spend a night in one of its luxury suites.
What You'll Need to Bring
Swimming essentials
Snacks
Camera
What Not to Miss
Long Beach Aquarium of the Pacific
The Queen Mary
Shoreline Village
Naples Island
Long Beach Museum of Art
What to Avoid
Crowded tourist spots
Crime-prone areas
Rush hour traffic
1. Go Bar Hopping in Downtown Long Beach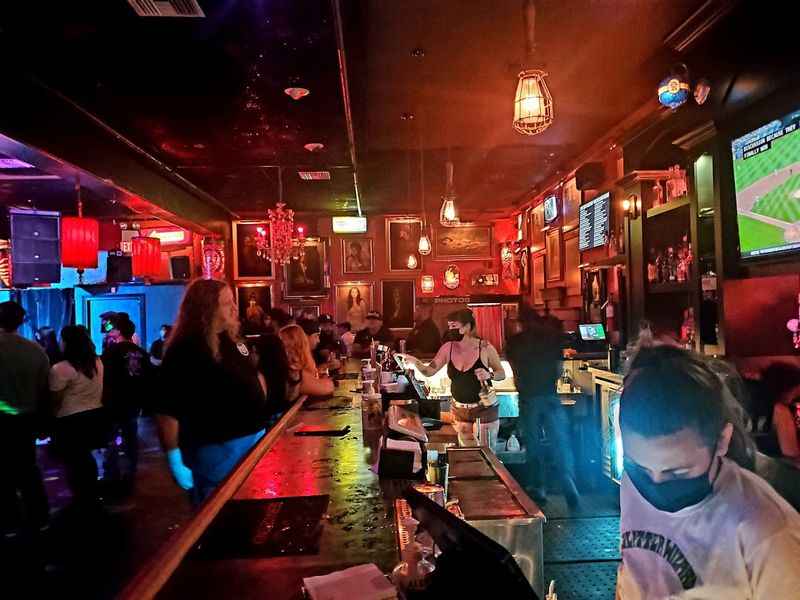 Downtown Long Beach is a bustling neighborhood and its main street, Pine Avenue, is lined with restaurants and bars.
As night falls, the options abound with an impressive selection of seafood restaurants, Greek eateries, Mexican gastronomy, and establishments serving classic pub fare.
For those seeking a lively ambiance and a chance to dance the night away, the Harbor Bar and Cafe Sevilla are ready to keep the energy going until the early morning hours.
2. Have a Drink at The Wine Bar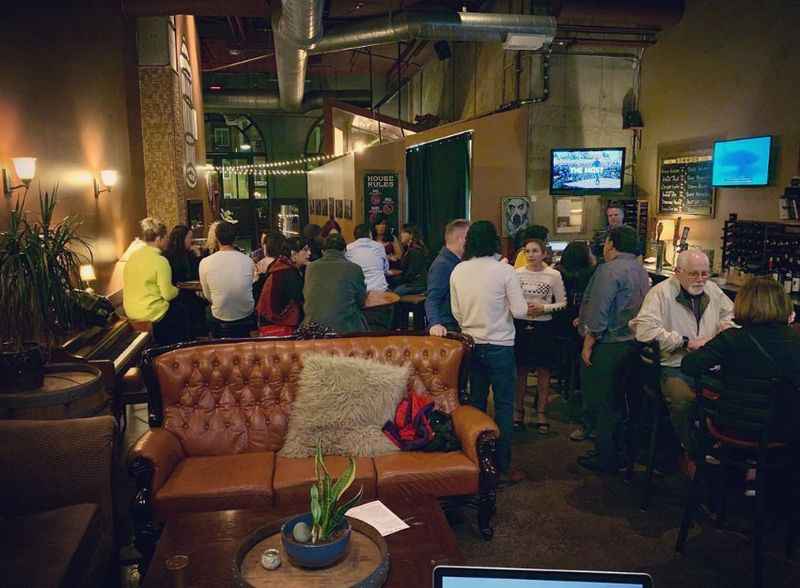 Nestled within the historic Camden Building in Downtown Long Beach, The Wine Bar offers a delightful experience.
With an impressive selection of 24 wines available by the glass, along with a curated collection of microbrews and craft beers, this charming establishment caters to diverse tastes.
Located conveniently on Ocean Drive, this wine haven is just a stone's throw away from the waterfront promenade, making it an ideal spot to enjoy a drink after a stroll along the picturesque shoreline.
3. Head to The Laugh Factory Comedy Club
The Laugh Factory in Long Beach is a legendary comedy club that promises an unforgettable night filled with laughter and entertainment.
Renowned as the number-one comedy club in the area, it boasts a rich history of hosting some of the biggest names in stand-up comedy.
Prepare to be captivated by the electric atmosphere and the sheer talent that graces the stage at the Laugh Factory.
4. Have a Few Drinks at Stache Bar & Lounge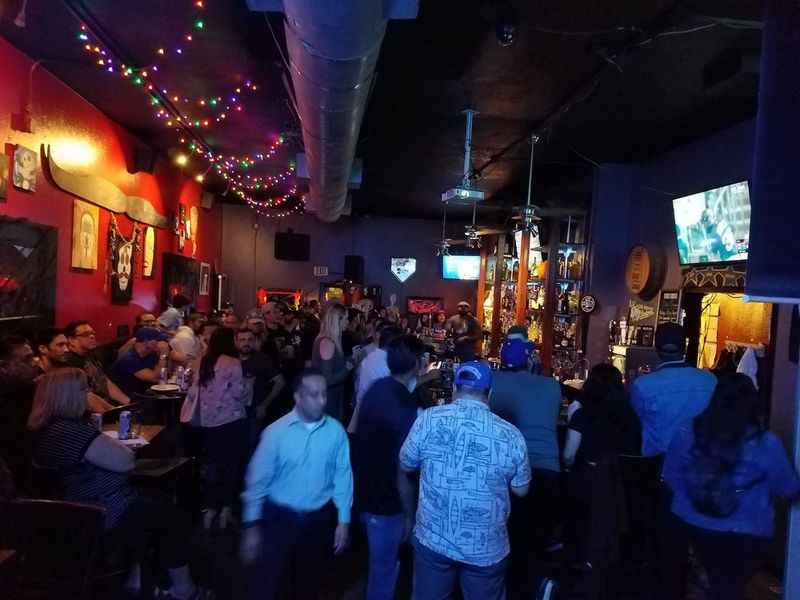 Located in Long Beach's vibrant Retro Row, Stache Bar & Lounge attracts a lively crowd, making it the perfect spot to let loose and enjoy an evening of entertainment.
With DJs spinning indie dance beats until the early hours of the morning, Stache Bar offers a vibrant atmosphere where you can dance the night away.
The menu features an impressive array of cocktails, both traditional and organic, including their signature Moscow mules crafted with house-made ginger beer.
5. See the Views from the Top of The Pike Ferris Wheel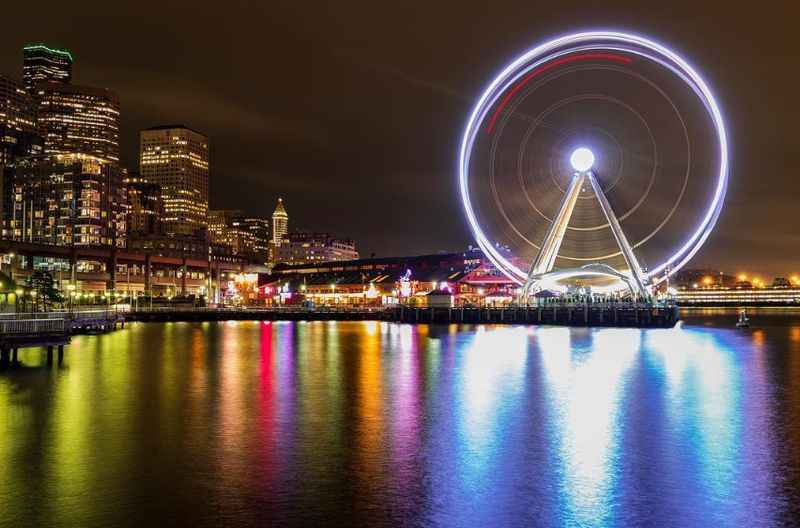 The Pike Ferris Wheel in Long Beach is a captivating and iconic attraction that offers breathtaking panoramic views of the harbor.
As you ascend into the sky, you'll be treated to stunning vistas that stretch out across the sparkling water and the vibrant cityscape.
Visitors can also indulge in the delights of a movie theater and a 1920s classic wooden carousel that adds a touch of nostalgic charm, inviting both the young and young-at-heart to take a delightful spin.
6. Head to Joe Jost's for Drinks and Fun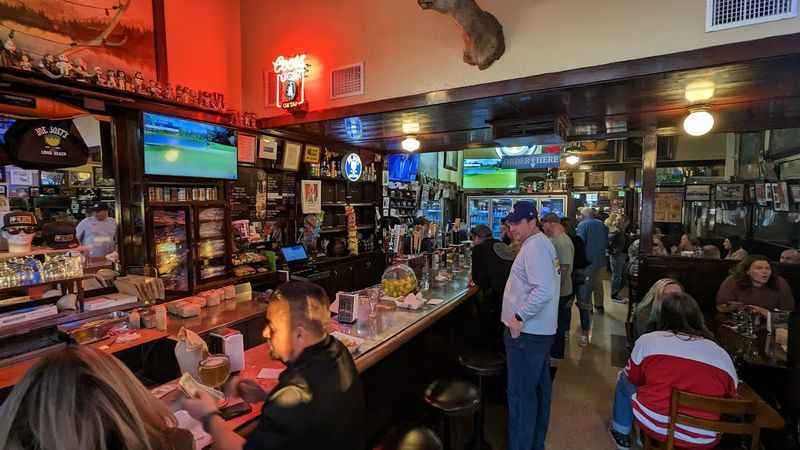 Joe Jost's dive bar in Long Beach is a local favorite and one of the oldest pubs in Long Beach, founded in 1924.
Famous for its affordable drinks and delicious hot dogs topped with Joe's famous "special sauce," this great local bar offers a quintessential Long Beach experience.
You can watch sports on one of the TVs while enjoying a cold beverage. There are also video games for those looking to engage in some friendly competition.
7. Enjoy Live Music with The Belmont Shore Summer Concert Series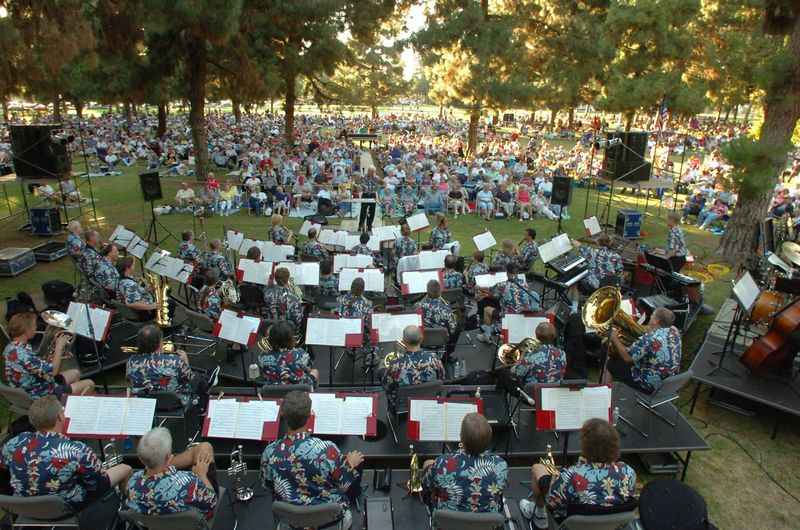 The Belmont Shore Summer Concert Series is a fantastic opportunity to immerse yourself in the magic of live music while enjoying the ambiance of the Long Beach waterfront.
Taking place on Sunday evenings from May through September, these free concerts offer a remarkable platform to showcase the talents of both local and international artists.
Whether you're a fan of rock, jazz, reggae, or any other genre, the concert series offers a diverse lineup that caters to a wide range of musical tastes.
8. Head to 2nd and PCH for Fine Dining and Shopping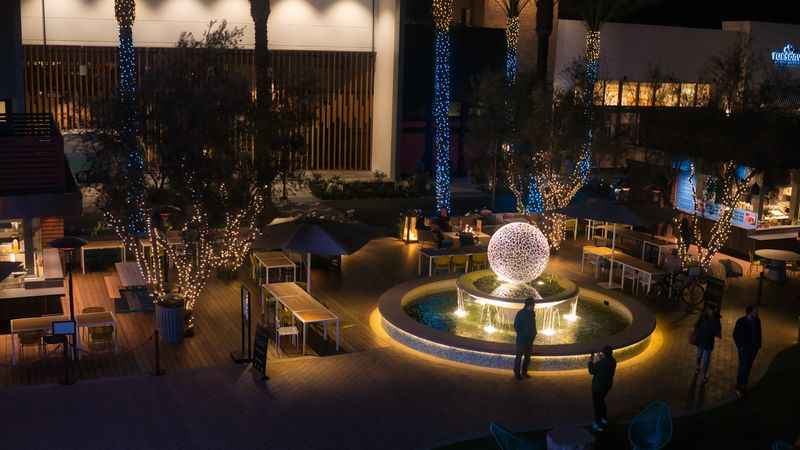 2nd and PCH in Long Beach offers a huge selection of boutique shops and a range of recreational activities.
You can explore two stories of upscale shopping and fine dining, as well as a roller skating rink.
The central plaza features outdoor seating, captivating water features, and cozy fire pits.
Throughout the year, the complex hosts live music performances, outdoor movies, and enticing food trucks, ensuring there is always something to entertain the whole family.
9. Have a Cocktail in the Luxury Observation Bar on Queen Mary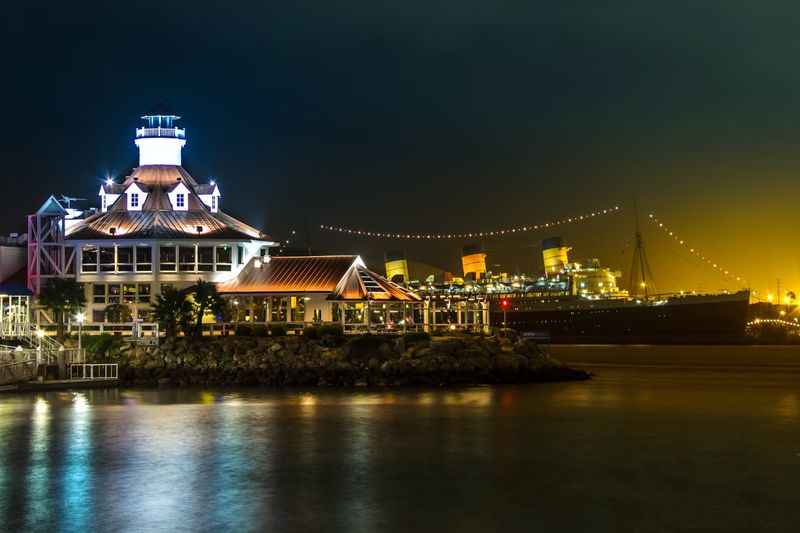 Located on the iconic Queen Mary, this sophisticated lounge combines live music with a nostalgic atmosphere reminiscent of the 1930s.
Stepping into this Art Deco lounge feels like a journey back in time, as it was originally the first-class lounge on the Queen Mary.
The lounge's calendar is brimming with live entertainment and fun activities in Long Beach, including outdoor movies, on their spacious deck during the summer months.
10. Enjoy a Barbeque Night at Long Beach's Hilltop Park
Hilltop Park, nestled in the heart of Long Beach, California, is one of the city's hidden gems offering visitors a delightful experience.
Hilltop Park is known to have pleasant views of the surrounding cityscape and the Pacific Ocean. Its serene ambiance makes it a great place to have a picnic or a barbecue with family and friends.
Whether you're looking for a peaceful escape or a scenic spot to enjoy a meal outdoors, Hilltop Park is definitely worth a visit.
11. Attend Some of the Many Festivals in Long Beach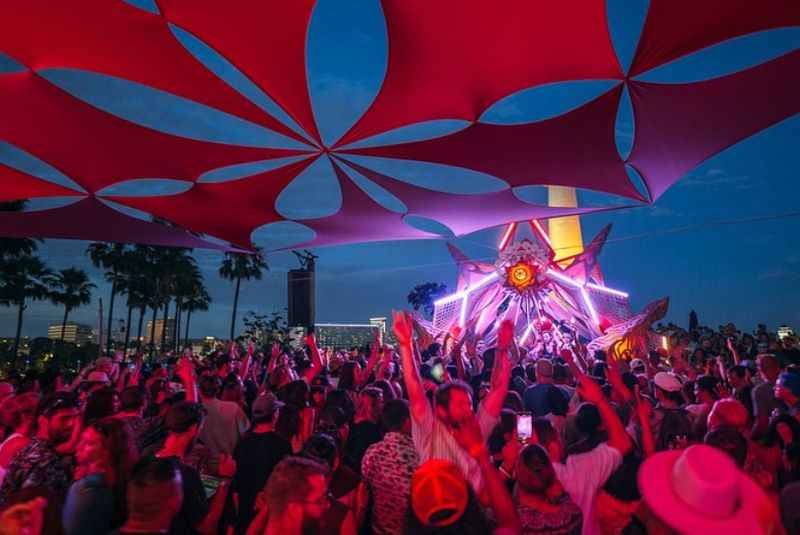 With its great location and amazing weather year-round, Long Beach is home to many festivals, fairs, and events.
One notable festival among the vibrant lineup is the Love Long Beach Festival, an event that showcases the city's spirit and charm.
Another one is the Long Beach Juneteenth Celebration, a one-day festival brimming with captivating dance performances, African drumming, live music, and a plethora of family-friendly activities.
12. Explore Long Beach's East Village Arts District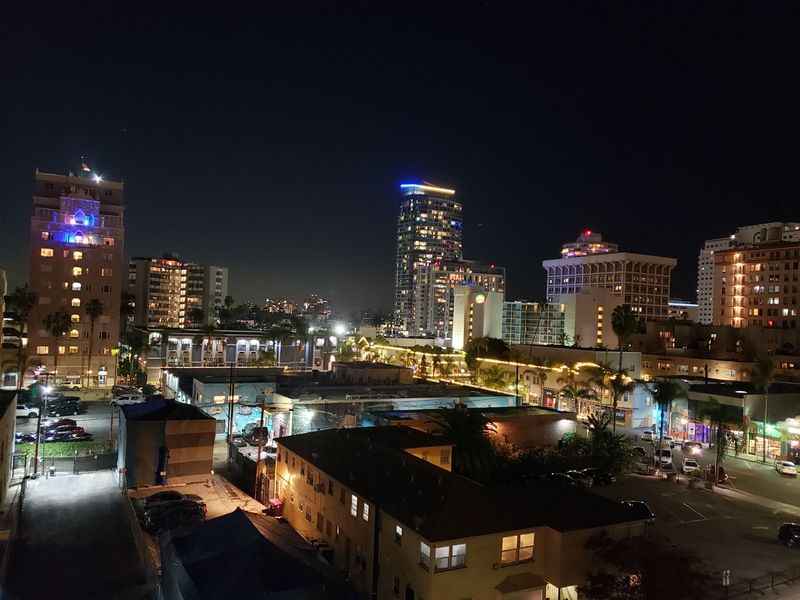 East Village serves as the vibrant arts district of Long Beach, brimming with unique shops, art galleries, and innovative dining options.
The East Village Arts District has an array of wine bars and gastropubs, buildings adorned with vivid murals, and indie boutiques that offer everything, from vintage vinyl records to upcycled goods and regional crafts.
Just a stone's throw away, the Long Beach Museum of Latin American Art captivates visitors with its collection of contemporary artwork and enchanting sculpture garden.
13. Grab Ice Cream and Watch the Sunset at the Waterfront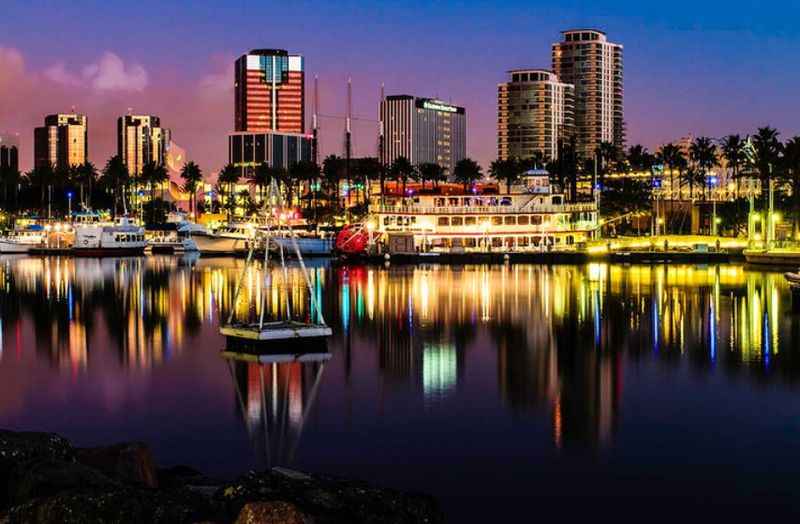 The Long Beach Waterfront attracts many visitors, thanks to its scenic promenade and diverse entertainment options.
This bustling area grants easy access to attractions, such as the iconic Queen Mary, the Long Beach Convention & Entertainment Center, and the captivating Aquarium of the Pacific.
Stroll along the waterfront while enjoying some ice cream and the breathtaking sunset over the bay.
For a more elevated perspective, embark on a thrilling ride on the Ferris wheel to marvel at a panoramic bird's-eye view of the beach and its surroundings.
14. Connect with Nature at El Dorado Park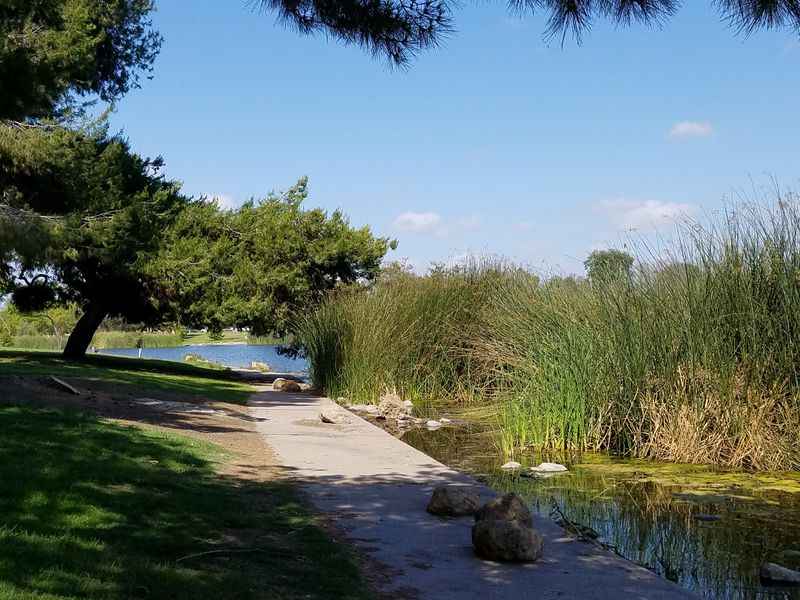 Nestled along the serene San Gabriel River, El Dorado Park in Long Beach offers a cherished retreat for nature enthusiasts and fitness enthusiasts alike.
This expansive green space is a beloved local destination that invites visitors to immerse themselves in the beauty of the natural surroundings while engaging in various recreational activities.
Embark on a leisurely stroll along the park's winding trails, where you'll encounter native plant species and may even have close encounters with the local wildlife.
15. Grab a Drink at The Stave Bar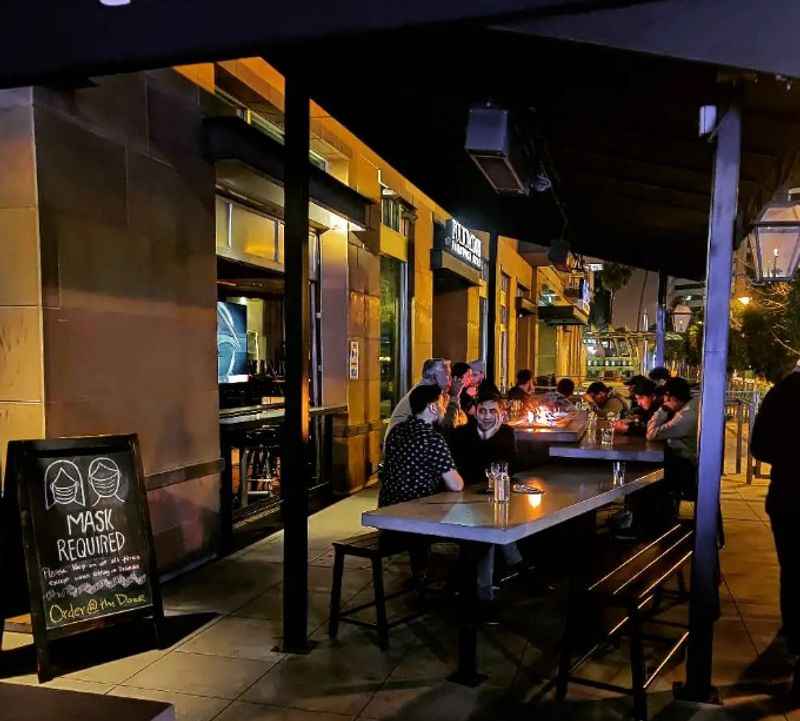 The Stave Bar, situated on The Promenade in Downtown Long Beach, boasts an angled oak bar and a cozy atmosphere that invites patrons to unwind and savor their great drinks.
The Stave Bar prides itself on its impressive selection of whiskeys and beers, offering a diverse range to cater to different tastes.
With great service, a nice atmosphere, and good prices, The Stave Bar promises a delightful experience in the heart of Downtown Long Beach.
16. Have Dinner and Drinks at Saint & Second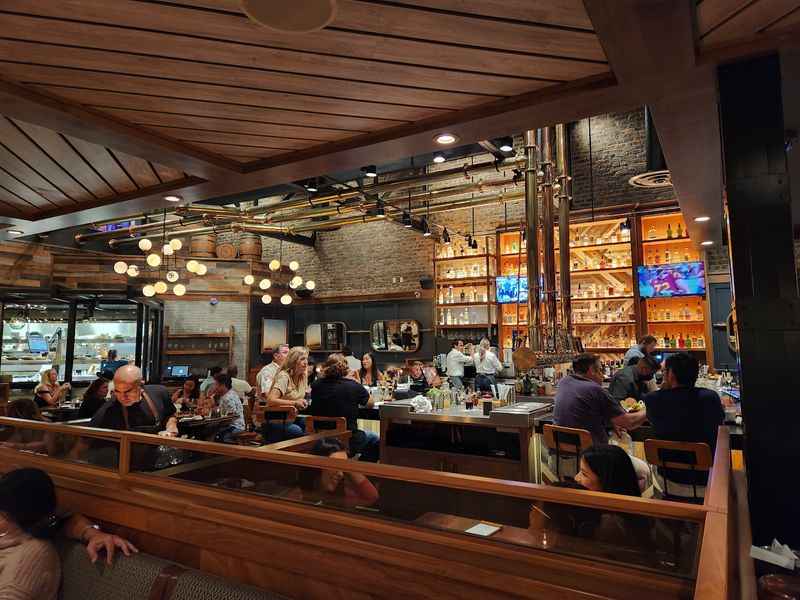 Saint & Second is a trendy and laid-back destination that caters to those seeking good food and classic cocktails.
This hip establishment has earned a reputation for its delectable burgers and flavorful dishes, making it the perfect spot to grab lunch or dinner with friends.
From mouthwatering burgers to an array of carefully crafted cocktails, this casual spot offers a delightful dining experience in a relaxed and welcoming atmosphere.
17. See the Sunset at the Lions Lighthouse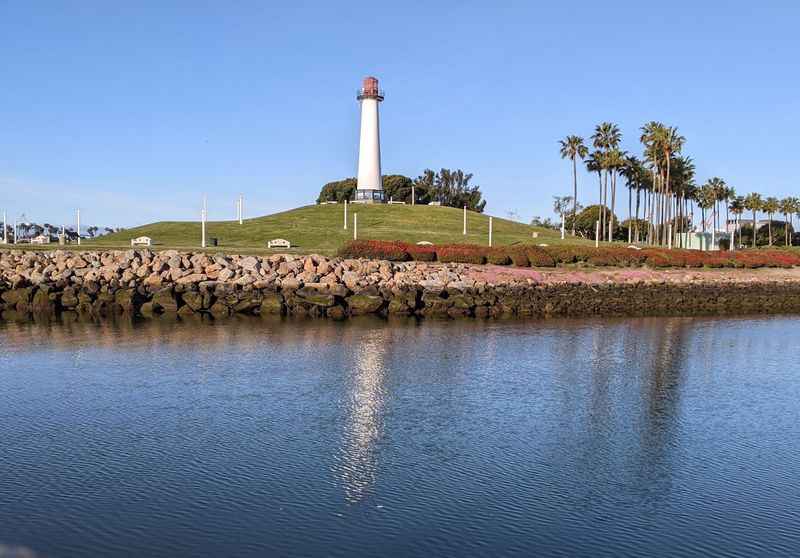 The Lions Lighthouse, while not a functional lighthouse, was built as a powerful symbol of Lions Clubs International's dedication to eradicating blindness.
Visitors can relish the picturesque setting by bringing a blanket and taking a leisurely sunset stroll along the waterfront, marveling at the stunning Long Beach Skyline in the background.
As one of the top free attractions in Long Beach, the Lions Lighthouse offers an unforgettable experience, blending the beauty of the surroundings with a meaningful message.
18. Sample Award-Winning Craft Beers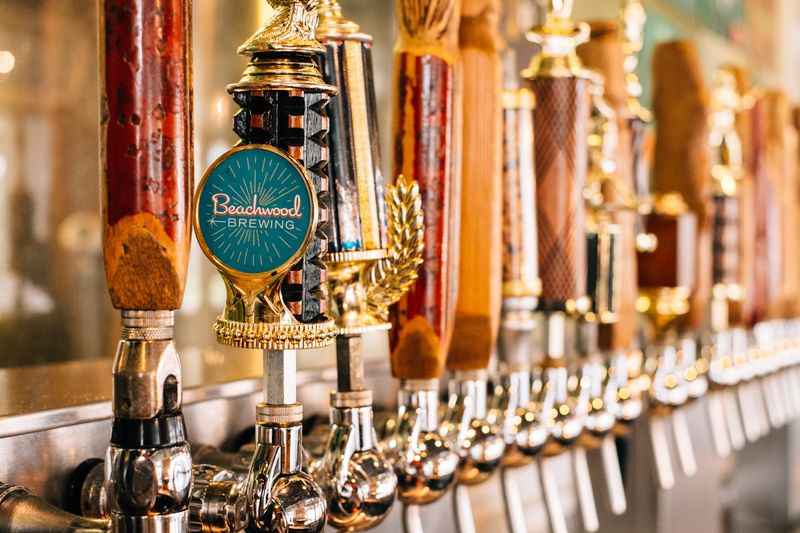 Located in Downtown Long Beach, Beachwood BBQ & Brewing delights visitors with its diverse range of house-smoked meats and craft beer.
Originally established in Seal Beach, the restaurant has expanded its presence with additional locations in Long Beach, solidifying its reputation as a top brewing destination.
At Beachwood BBQ & Brewing, guests can savor the flavors of expertly smoked meats while enjoying a selection of award-winning house beers.
19. Enjoy Dinner and Live Music at Parkers' Lighthouse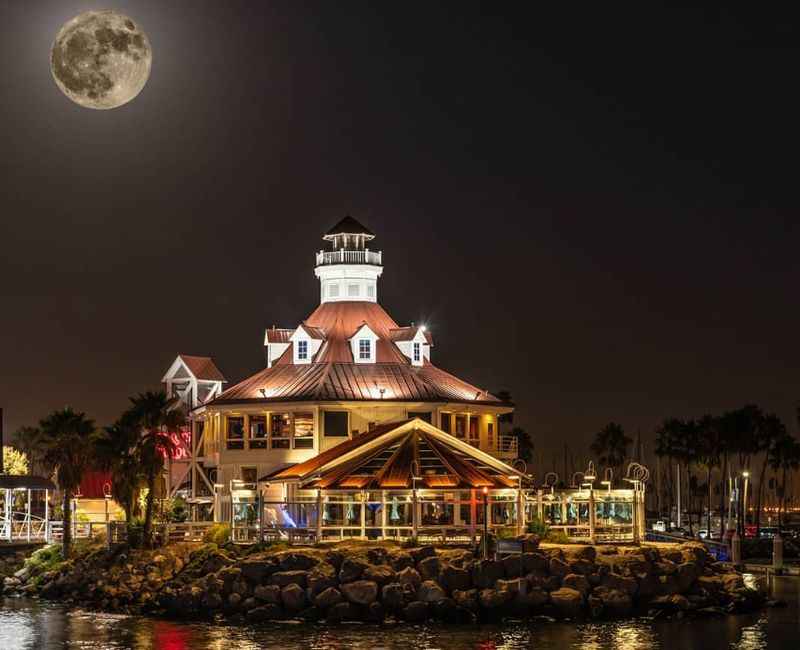 Nestled in Shoreline Village, with a picturesque view of the Pacific Ocean, Parkers' Lighthouse presents a laid-back setting where guests can indulge in mesquite-grilled seafood, sushi, and steaks.
This inviting venue offers a diverse menu that showcases creative coastal cuisine alongside classic American favorites, as well as nightly live music performances.
Additionally, Parkers' Lighthouse hosts a range of special events, including wine tastings and happy hour specials, adding an extra element of excitement to your dining experience.
20. Grab a Cocktail and See a Show at The Federal Bar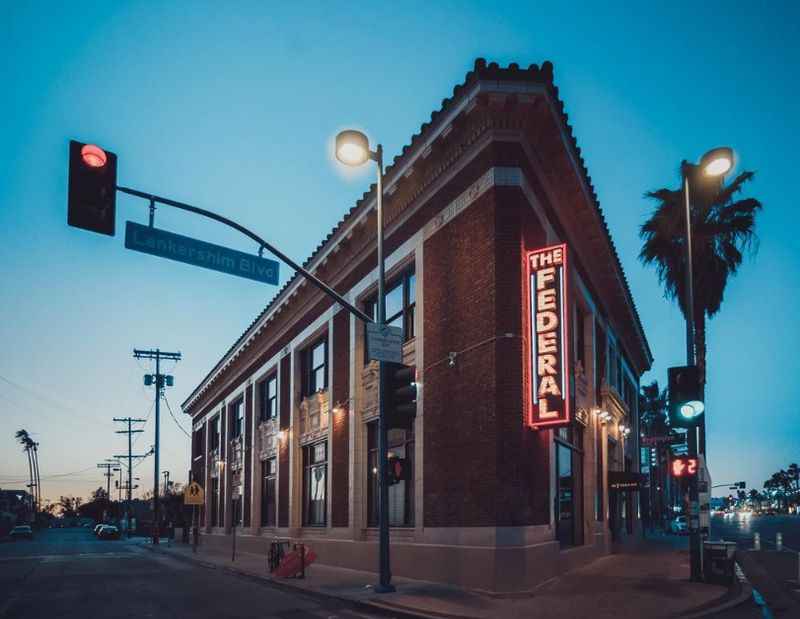 Situated in Downtown Long Beach, The Federal Bar presents an enticing blend of indoor and outdoor seating arrangements.
The bar boasts a chic industrial decor and a lively atmosphere, with weekly musical acts or stand-up comedy performances.
The Federal Bar tempts palates with delectable offerings like Mac N Cheese Balls, Lobster Quesadillas, and Grilled Fish Tacos, alongside handcrafted cocktails.
21. Hit the Dance floor at Sevilla Nightclub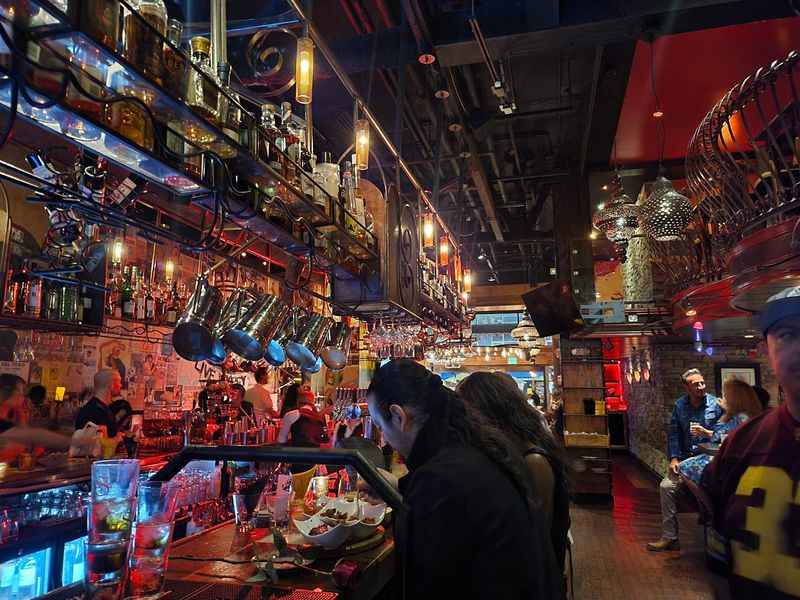 Sevilla is a prominent nightclub in downtown Long Beach.
Spread across three floors, it offers a delightful combination of tapas, live Latin music, and DJs spinning your favorite tunes on a spacious dance floor.
This venue boasts nightly events and enticing drink specials that attract locals and visitors alike.
Renowned as the top destination in the Long Beach, San Diego, and Riverside areas, Sevilla Nightclub promises an unforgettable experience.
22. Explore Long Beach's Retro Row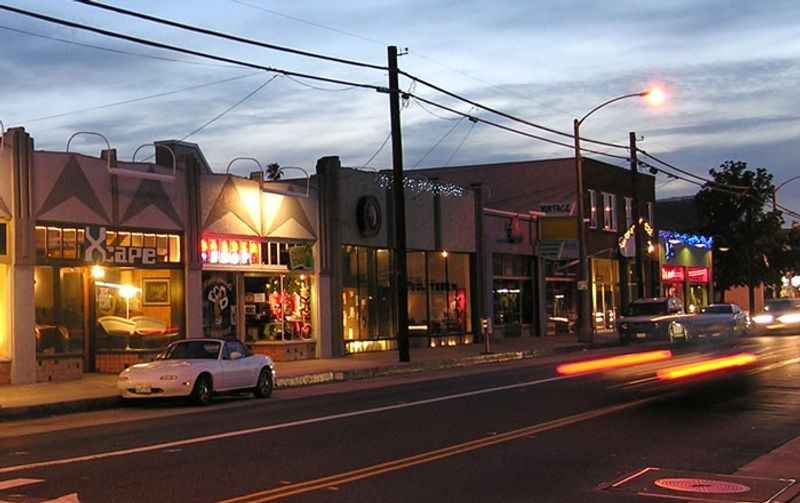 Embark on a journey through Long Beach's Retro Row, a vibrant destination brimming with an extensive array of vintage clothing, household items, and records.
This lively neighborhood prides itself on fostering creativity and embracing diversity, resulting in a treasure trove of unique finds.
Delight in perusing the eclectic shops, and when hunger strikes, you can relish a delightful meal at one of the many dining options available.
23. Relax at Bluff Park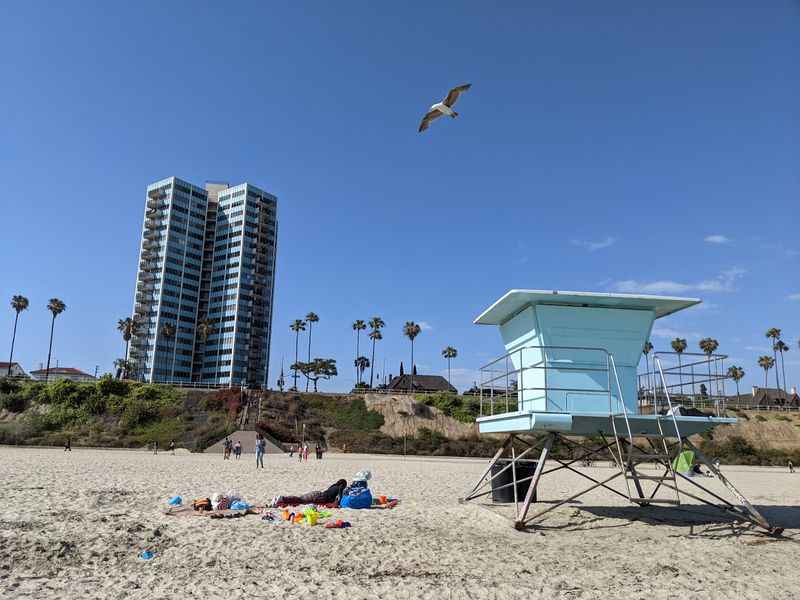 Spanning over 25 acres, Bluff Park is a verdant oasis nestled between the captivating beachfront and Ocean Boulevard in Long Beach.
The park offers great water views and an idyllic setting to bask in the soothing sea breeze after a day of exploring.
Adjacent to the park, the Shoreline Pedestrian Bikepath invites cyclists and pedestrians to embark on a scenic journey alongside the park's boundary.
Many great bike paths also wind along the coast of Shoreline Village and beyond.
24. Go on a Dinner Cruise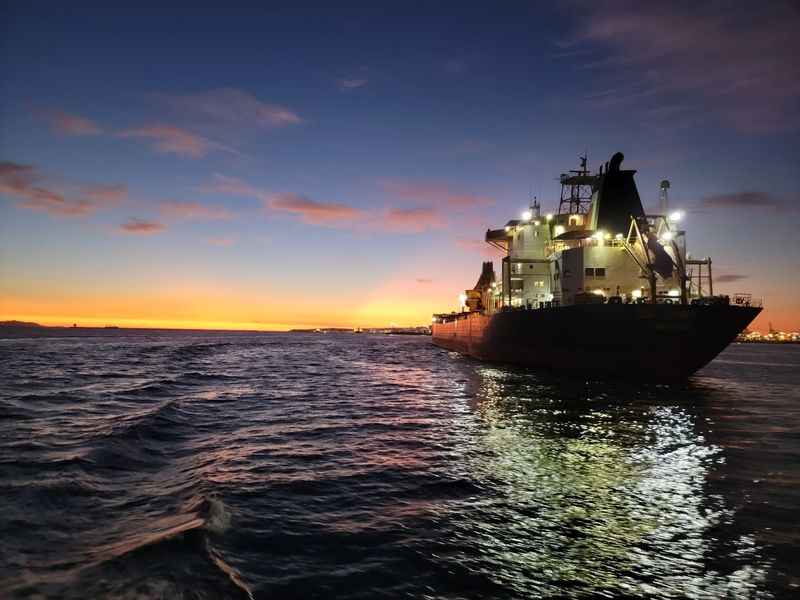 Harbor Breeze Cruises from Shoreline Village provides the perfect opportunity to indulge in a memorable evening on the water.
Step aboard their evening cruise and be captivated by the breathtaking views of the city skyline and the picturesque coastline.
As you sail through the harbor, take in the enchanting sights while sipping on delightful cocktails and enjoying delectable cuisine against the backdrop of the shimmering city lights.
25. Take a Trip to Catalina Island
An island about an hour's ride from Long Beach, Catalina Island is a coastal paradise that captivates visitors with its stunning beauty and diverse range of activities.
The island offers opportunities for snorkeling, hiking amidst breathtaking landscapes, indulging in delicious waterfront dining, and camping under the starry sky.
With its ethereal ambiance and captivating natural wonders, visiting Catalina Island at night promises an extraordinary and unforgettable adventure.
26. See a Show at the Carpenter Center for the Performing Arts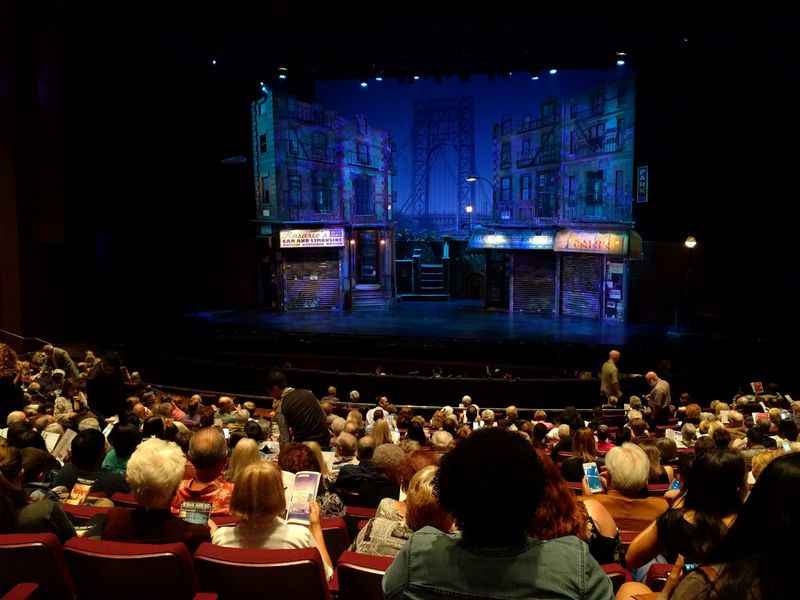 The Carpenter Center for the Performing Arts is a cultural gem that offers an extraordinary experience for performing arts enthusiasts.
The Carpenter Center's stunning architecture, designed by Edward Killingsworth, creates a visually captivating environment that complements the artistic brilliance showcased within its walls.
Immerse yourself in the magic of a stage production, witness awe-inspiring dance performances, or be moved by the symphony of a live orchestra.
27. Check Out the Long Beach Convention & Entertainment Center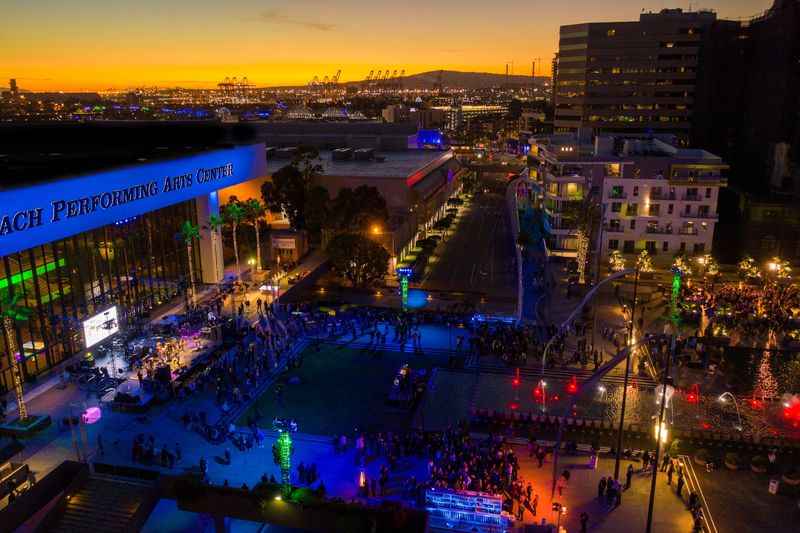 Offering a diverse range of experiences, from conventions to live shows to special events, this expansive meeting and exhibition space caters to various interests.
It has played host to concerts by the renowned Long Beach Symphony and live comedy performances.
The venue boasts multiple exhibit halls, a spacious ballroom, and versatile spaces for hosting a wide array of events.
The Long Beach Arena, located within the center, serves as a vibrant hub for ice hockey and basketball events, as well as exciting concerts.
28. Go Fishing at Shoreline Aquatic Park Piers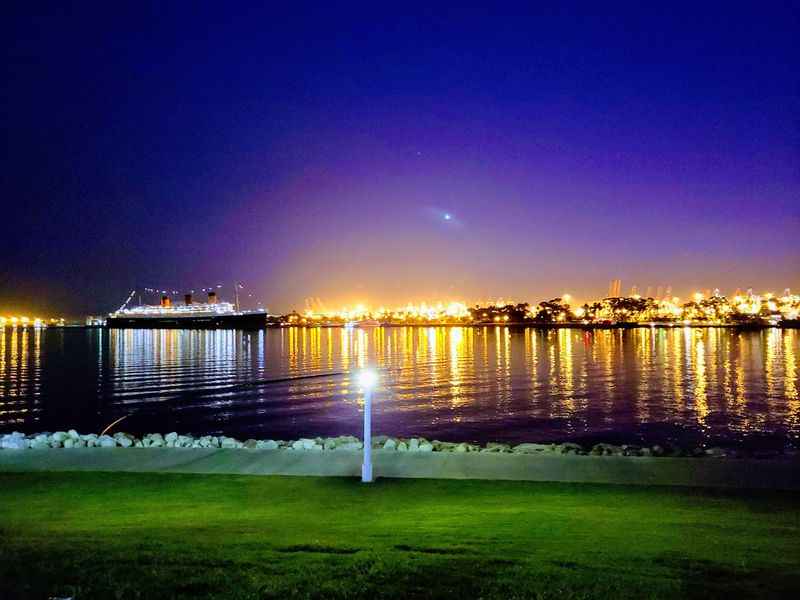 Experience the joy of fishing at the Shoreline Aquatic Park Piers, situated at the outer edge of the breakwater.
The southernmost piers, also known as the Shoreline Village Piers, provide a scenic backdrop beyond the vibrant Shoreline Village shopping complex.
The two northern piers extend along the protective peninsula, overlooking the tranquil waters of the Shoreline Harbor Marina and the enchanting lagoon.
Cast your line and immerse yourself in the tranquility of the surrounding area.
29. Spot Whales and Other Marine Life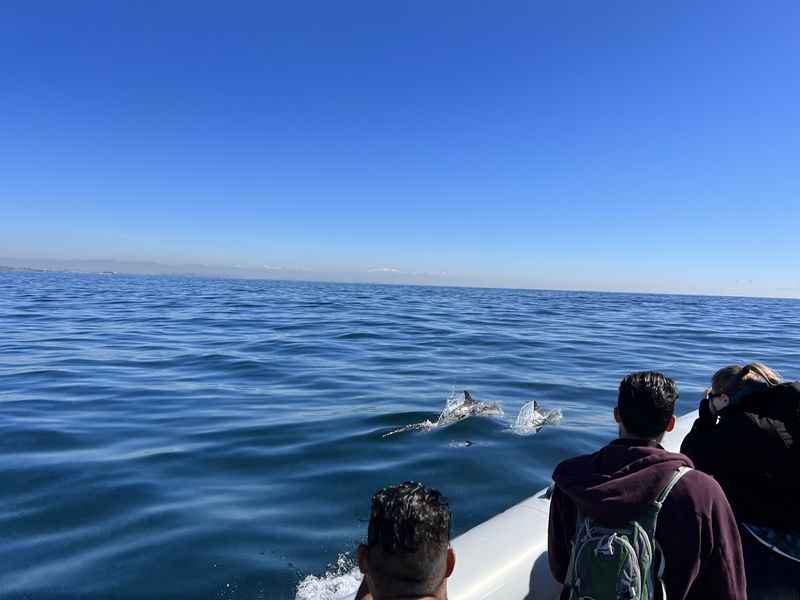 Long Beach, CA, is a fantastic destination for whale watching, offering a range of options to witness whales, sea lions, and other marine life in their natural habitat.
A notable spot for whale watching is the Belmont Veterans Memorial Pier, which extends out into the ocean, providing an elevated position to observe these majestic marine creatures during an evening walk.
For an even more rewarding adventure, consider booking a whale-watching tour at the Shoreline Marina, ensuring a memorable and educational experience on the open waters.
30. Enjoy Great Drinks and Hospitality at Gallagher's Pub & Grill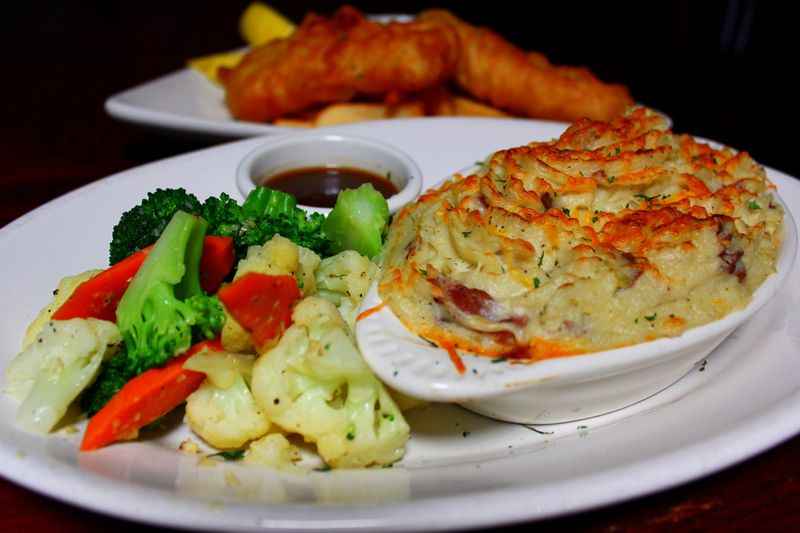 Gallagher's Pub & Grill is a beloved neighborhood bar and a go-to destination for those seeking a relaxing evening in the company of classic Irish food and beers.
Stepping into Gallagher's instantly feels like being welcomed into a warm and friendly community.
The menu features a delectable selection of Irish dishes, all served with a touch of authentic Irish hospitality.
31. Have a Fun Night at Harvelle's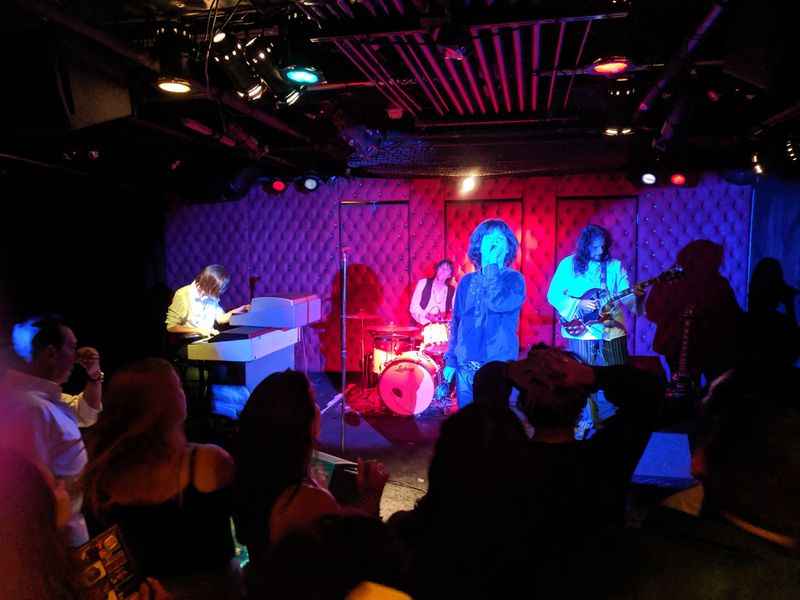 Situated in the bustling downtown Long Beach, Harvelle's is a captivating cabaret-style music venue and a fun place to enjoy on a night out in Long Beach.
With a range of nightly drink specials and entertaining comedy sets, this establishment offers a unique and lively atmosphere.
Harvelle's goes beyond just live music, as it also presents boudoir photography sessions, exhilarating grassland rockabilly performances, and an array of other exciting events.
32. Relax with a Cocktail in One of the Jazz Bars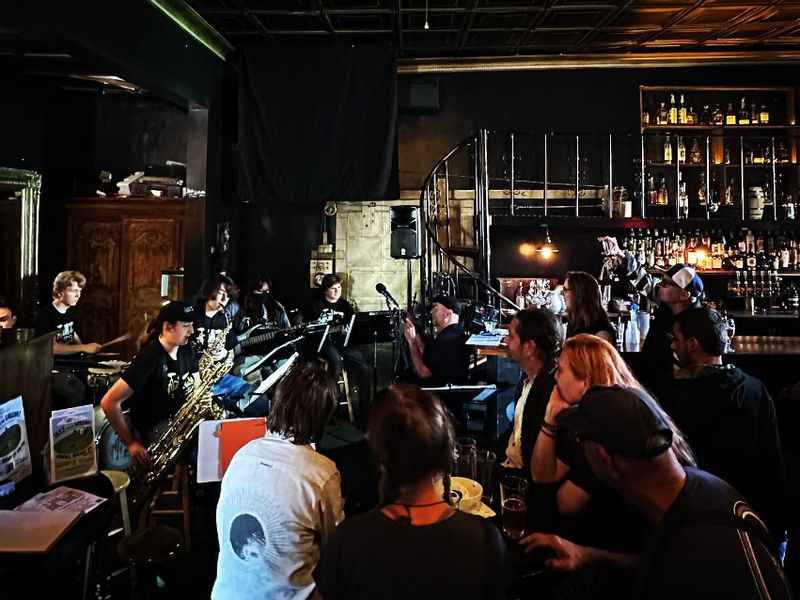 There are several nice jazz bars in Long Beach where you can immerse yourself in the smooth sounds of this beloved genre.
The Sky Room on the 15th floor of the historic Breakers building offers a sophisticated and elegant setting with live jazz performances, panoramic views, and exceptional cocktails.
The Exhibition Room, tucked away beneath Roxanne's Cocktail Lounge, is a hidden gem that features live jazz performances in an intimate and speakeasy-style setting.
Sit back, relax, and let the smooth jazz melodies transport you to a bygone era.
33. Spend an Afternoon at Earl Burns Miller Japanese Garden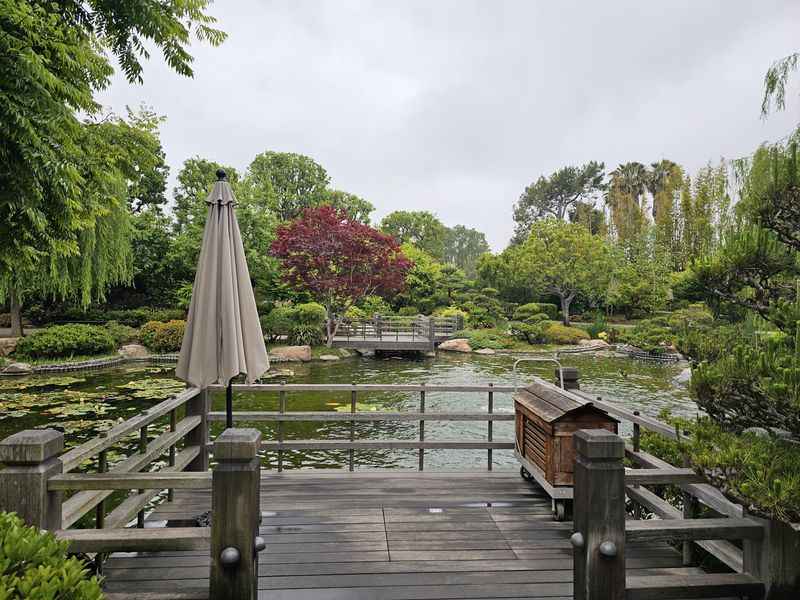 Modeled after the Tokyo Imperial Gardens, the Earl Burns Miller Japanese Garden features traditional Japanese aesthetics.
This meticulously crafted garden spans 1.3 acres and offers a tranquil oasis of lush greenery, winding paths, and enchanting ponds adorned with vibrant koi fish.
The garden's harmonious ambiance makes it an ideal destination for nature lovers, photographers, and those looking to experience a slice of Japanese culture.
34. Take Your Pet to Rosie's Dog Beach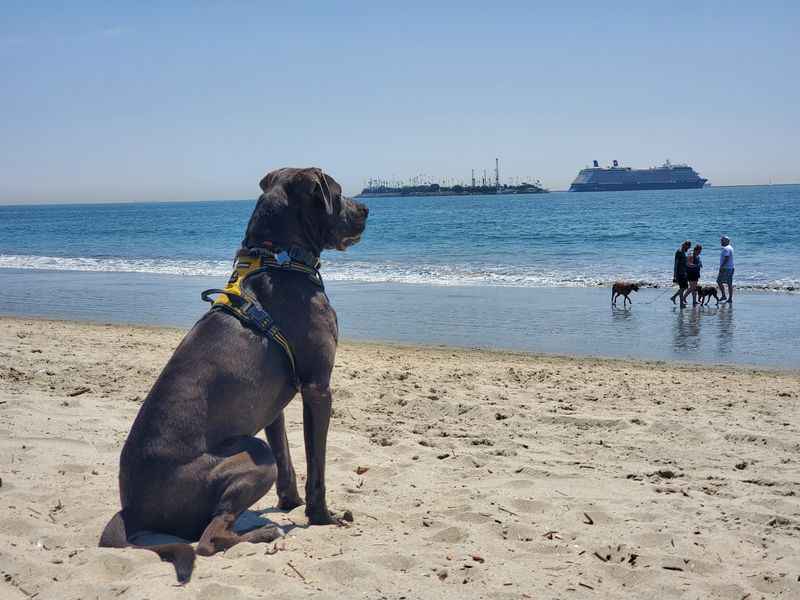 Rosie's Dog Beach, spanning approximately four acres, is a place that offers a delightful escape where dogs can roam freely and enjoy the sandy shores.
Open every day from 6 am to 8 pm, Rosie's Dog Beach welcomes dogs of all sizes, providing them with a safe and inclusive environment to frolic and explore off-leash.
The tranquil waters of the beach are calm and inviting, making it an ideal spot for dogs to take a refreshing dip or enjoy a leisurely swim.
35. See a Show at the Richard & Karen Carpenter Performing Arts Center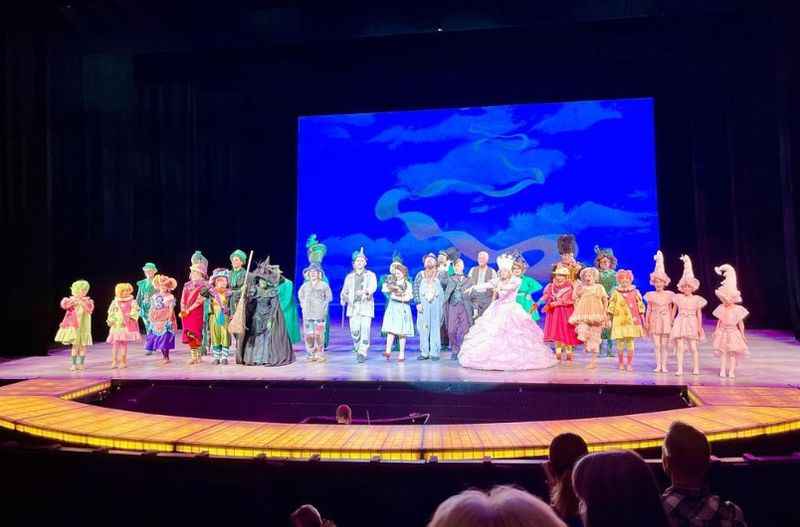 Established in 1994, the Richard and Karen Carpenter Performing Arts Center is an impressive venue situated within the campus of California State University.
Boasting a capacity of 1,054 seats, this renowned center sets the stage for comedy acts, dance performances, Broadway hits, and more.
Prepare to be enthralled by enduring classics such as West Side Story and Ragtime, as the center regularly presents both evening and matinee performances.
36. Attend the Acura Grand Prix of Long Beach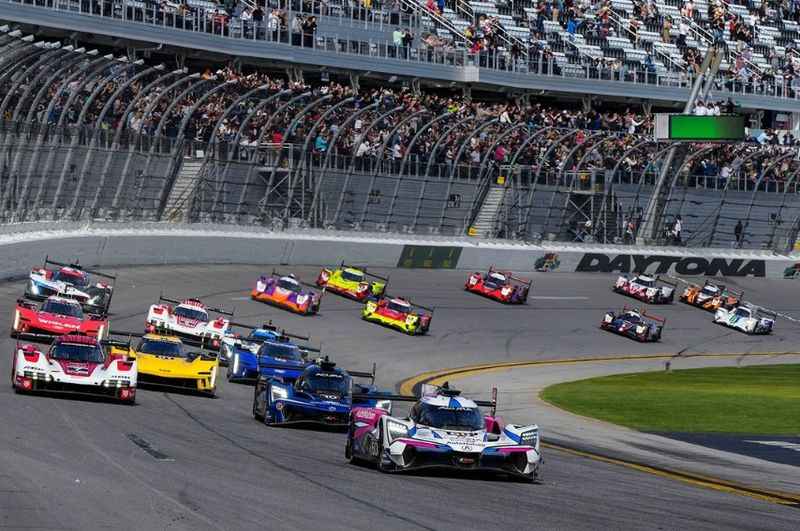 The Acura Grand Prix of Long Beach is the oldest and longest-running street race in the country. It is definitely one of the best things to do in Long Beach at night.
Spectators flock to the event to witness the high-speed action and experience the thrill of open-wheel racing.
Beyond the thrilling races, the event also features a wide range of entertainment options, including live music performances, car shows, a family fun zone, and plenty of great food and items for sale.
37. Enjoy Great Food and Arcade Games at Dave & Buster's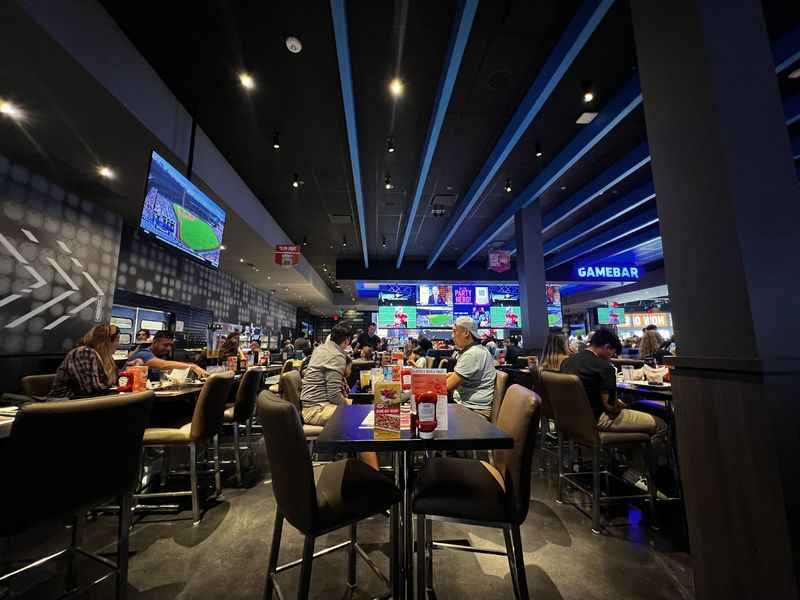 Dave & Buster's is a family-friendly chain that combines the best of both worlds: a state-of-the-art arcade and a full-service restaurant and bar.
Challenge your friends or family to a friendly competition or test your skills at the latest interactive attractions.
Beyond the arcade, the venue also features multiple big screens for sports viewing, making it an ideal spot to catch your favorite games while enjoying delicious food and refreshing beverages.
38. Head to LBX for Shopping and Dining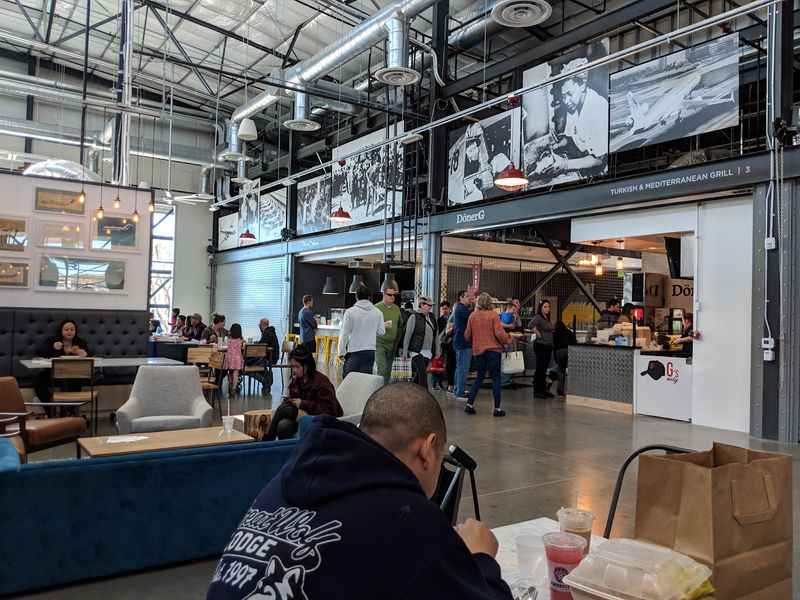 About a mile away from the Long Beach Airport, the Long Beach Exchange, often referred to as LBX, offers indoor and outdoor shopping opportunities, along with a variety of exquisite dining options.
At the heart of LBX lies a charming plaza, providing a tranquil space to bask in the glorious California sunshine.
Within LBX, The Hangar serves as a bustling center, brimming with an assortment of locally sourced products, showcasing the vibrant spirit of the area.
39. Chill at the House of Hayden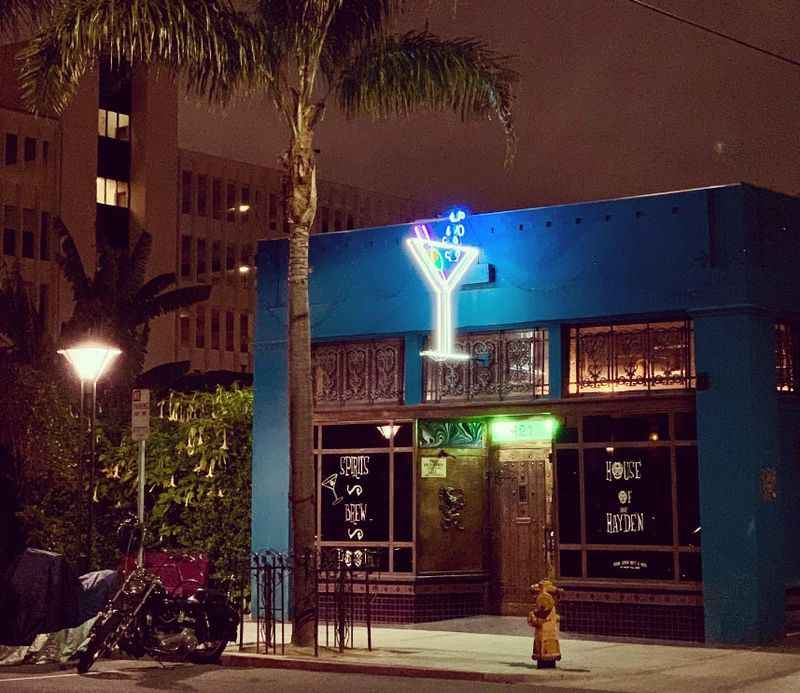 The House of Hayden is a beloved neighborhood bar that offers a comfortable and laid-back experience for locals and visitors alike.
The House of Hayden features exposed-brick walls and offers a cozy and welcoming ambiance.
The popular local haunt is the perfect place to unwind and enjoy a drink with friends or engage in friendly competition on the pool tables.
40. Have Amazing Cocktails at Mezcalero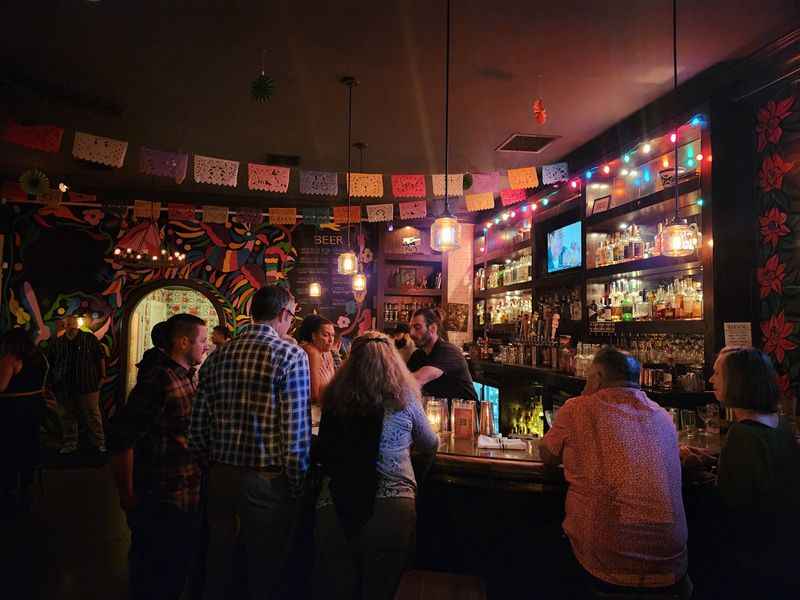 For those seeking the allure of a downtown Long Beach rooftop while indulging in a mezcal cocktail, Mezcalero is the ultimate destination.
Mezcalero draws a stylish crowd on Friday and Saturday nights with its delightful ambiance.
The festivities continue until the early hours, ensuring that the party atmosphere remains lively well into the night.
41. Play a Round of Glow-In-the-Dark Mini Golf at GlowZone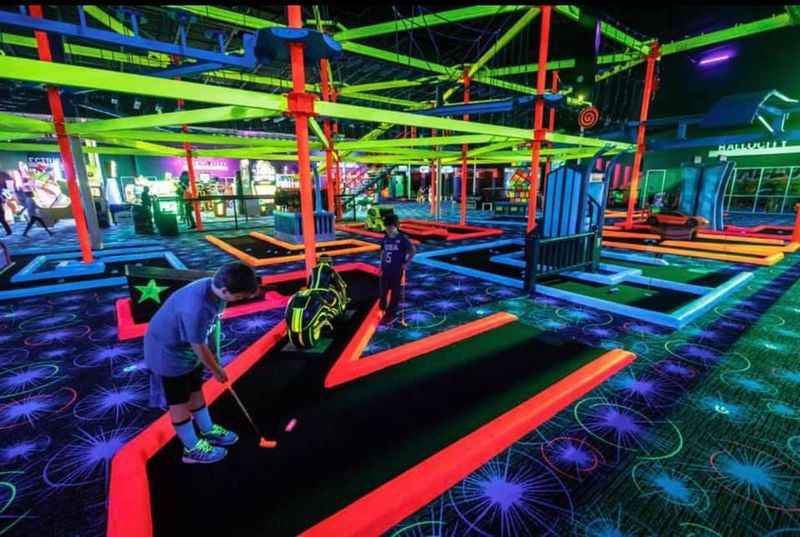 GlowZone in Long Beach offers a unique experience with its glow-in-the-dark mini golf course.
This one-of-a-kind attraction takes the traditional game of mini golf to a whole new level by immersing players in a neon wonderland filled with vibrant colors and blacklight effects.
The glow-in-the-dark atmosphere adds an extra element of excitement and makes it a perfect choice for a memorable night out with friends, family, or even a date.
42. Dance the Night Away at one of Long Beach's Salsa Clubs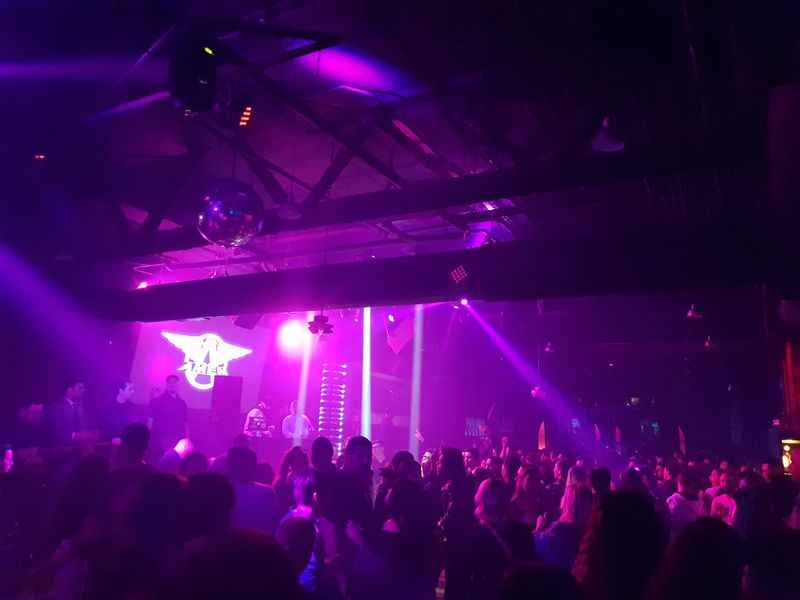 Long Beach boasts a vibrant salsa scene, with a variety of clubs that cater to both seasoned dancers and beginners looking to learn some moves.
One of the top salsa clubs in the city is Sevilla Nightclub, known for its energetic atmosphere and live salsa bands that keep the dance floor pulsating all night long.
Another popular spot is Alegria Cocina Latina, which not only offers fantastic Latin cuisine but also hosts regular salsa nights with live music and professional dancers to inspire and entertain the crowd.
43. Take a Sunset Kayak Tour in the Picturesque Alamitos Bay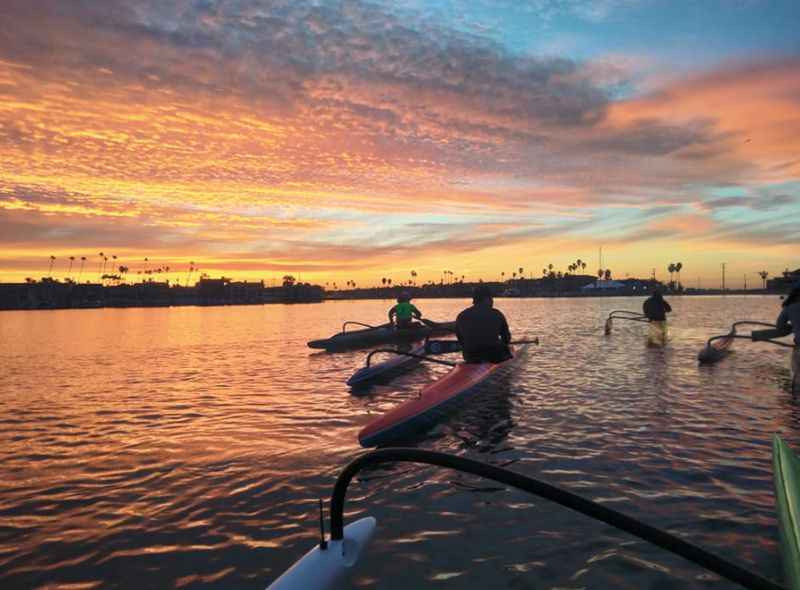 A sunset kayak tour in the picturesque Alamitos Bay is a truly enchanting experience that should not be missed when visiting Long Beach.
As you glide through the calm waters, you'll be treated to breathtaking views of the sun dipping below the horizon, casting a golden hue over the bay.
The tour is a perfect opportunity to reconnect with nature, unwind, and appreciate the beauty of Long Beach from a unique perspective.
44. Test Your Problem-Solving Skills at an Escape Room
Escape Long Beach is a must-visit destination for thrill-seekers looking for an exhilarating and immersive experience.
From solving mysteries in ancient temples to escaping from haunted mansions, Escape Long Beach provides an engaging and challenging adventure for teams to test their problem-solving skills and teamwork.
Whether you're visiting with friends, family, or coworkers, Escape Long Beach offers an opportunity to bond, communicate, and work together in an exciting race against the clock.
45. Attend a Theater Performance at the International City Theatre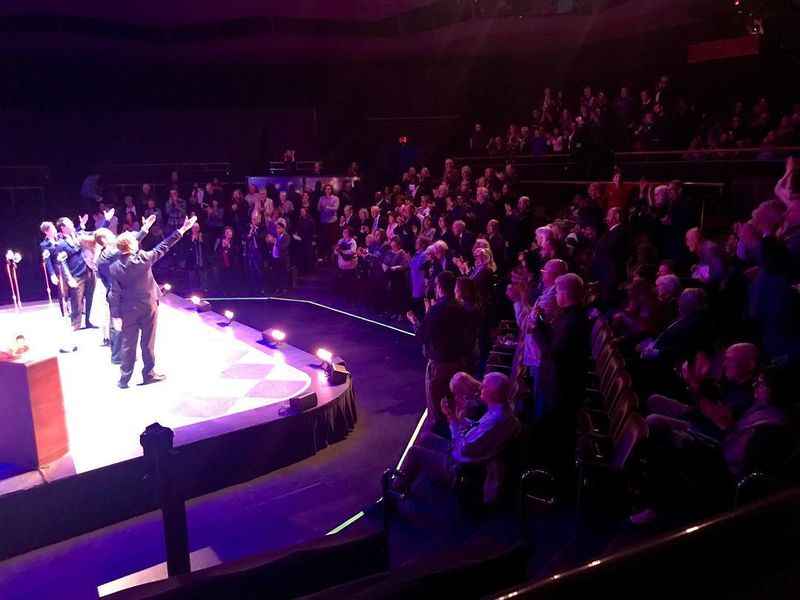 The International City Theatre in Long Beach is a cultural gem that offers a diverse range of performances that captivate audiences night after night.
From classic plays to contemporary works, the International City Theatre showcases the talent of both local and internationally acclaimed actors, directors, and designers.
If you are looking to be entertained by outstanding performances, a visit to the International City Theatre promises an evening of artistic brilliance and thought-provoking storytelling.
FAQs relating to the Fun things to do in Long Beach at night
In this section, we provide answers to common questions relating to the fun things to do in Long Beach at night. 
Where can I walk at night in Long Beach?
Long Beach offers several options for nighttime walks.
The downtown area, particularly Pine Avenue and The Promenade, is bustling with activity and provides a vibrant atmosphere for an evening stroll.
Naples Island and Belmont Shore are also popular choices, offering scenic waterfront paths and charming residential streets that are pleasant to walk alone at night.
Is Long Beach a party town?
Long Beach has a diverse range of entertainment options, but it is not primarily known as a "party town" like some other cities.
Long Beach is known for its cultural events, festivals, art galleries, and diverse dining options, providing a well-rounded experience for residents and visitors.
How do you spend a day in Long Beach?
There are plenty of activities to enjoy while visiting Long Beach, CA.
You can explore the East Village Arts District, the art galleries, the Long Beach Museum of Art, the Pacific Islands Ethnic Art Museum, and the Queen Mary, a historic ocean liner.
Take a stroll along the shoreline, visit the Aquarium of the Pacific, or relax at one of the beautiful sandy beaches.
Does Long Beach have a beach?
Absolutely! Long Beach is situated along the coast of Southern California and boasts several beautiful beaches.
Among the popular options are Belmont Shore Beach, Alamitos Beach, and Junipero Beach. These sandy stretches offer opportunities for sunbathing, swimming, beach volleyball, and other water activities.
Summing Up: The Best Things to Do in Long Beach at Night
Long Beach's vibrant nightlife offers a plethora of exciting activities to explore after the sun sets.
From enjoying hilarious performances at the city's renowned comedy club to gazing at the mesmerizing cityscape from Hilltop Park, there is something for everyone.
Our list of the best things to do in Long Beach at night are just the beginning of an amazing experience waiting to unfold in this lively coastal city.
So, step out into the night and immerse yourself in the energy and excitement that Long Beach has to offer.