21 Fun Things to Do in Fort Myers, Florida | 2023 (with Photos)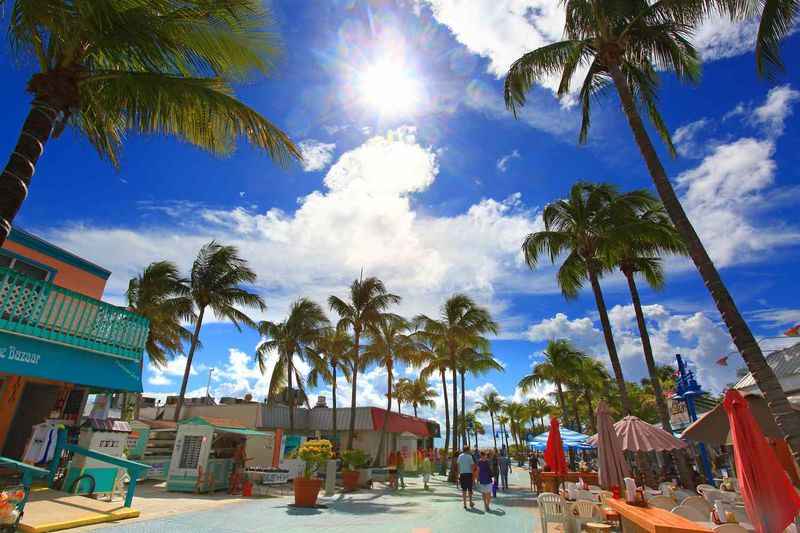 Welcome to the sunshine-soaked world of Fort Myers, Florida, where palm trees sway in the balmy breeze and the gentle crash of waves on the sandy beaches sings a soothing lullaby.
From the stunning wildlife refuge of Sanibel Island to the lively atmosphere of Hammond Stadium, Fort Myers is an eclectic melting pot of experiences waiting for you to enjoy.
This guide aims to chart a course through the 21 most exciting things to do in this tropical haven, ensuring that every moment of your visit brims with discovery, joy, and unforgettable memories.
Most Recommended Thing to Do
Visit the Edison and Ford Winter Estates.
Hyatt Place Fort Myers/at The Forum
Our Top Choice Restaurant
Our Top Choice Bar for Nightlife
Winter months offer the best time to visit Fort Myers.
Warm, tropical climate with hot and humid summers.
Biking, walking, bus, car, taxi, rideshare, ferry, trolley.
Average Cost ($, $$, $$$)
My Top Recommendation
Fort Myers, a charming city located in the United States of America, offers a plethora of opportunities for an unforgettable travel experience. As an avid traveler myself, I highly recommend spending time in this vibrant city. One of my favorite aspects of Fort Myers is its stunning beaches. Whether you're looking to soak up the sun, indulge in water sports, or simply enjoy a peaceful stroll along the shoreline, Fort Myers Beach and Sanibel Island are absolute must-visits. The crystal-clear turquoise waters, powdery white sands, and breathtaking sunsets create a picturesque setting that will leave you feeling rejuvenated and at peace.
In addition to its pristine beaches, Fort Myers is enriched with history and culture. The Edison and Ford Winter Estates are a must-visit attraction for history buffs and those interested in the lives of these iconic inventors. Explore their beautifully preserved winter homes, tranquil gardens, and even witness some of Edison's inventions firsthand. For art enthusiasts, the Sidney & Berne Davis Art Center, situated in the heart of downtown Fort Myers, is a treasure trove of creativity. Admire the diverse range of contemporary artwork, attend captivating exhibitions, and immerse yourself in the local art scene.
These are just a few recommendations for spending time in Fort Myers. Whether you're a nature lover, history enthusiast, or culture connoisseur, this city has something for everyone. Explore its unique charm, indulge in delicious cuisine, and create memories that will last a lifetime.
What You'll Need to Bring
Sunscreen
Hat
Sunglasses
Comfortable walking shoes
Swimsuit
Towel
Reusable water bottle
Camera
Insect repellent
Light, breathable clothing
What Not to Miss
Edison and Ford Winter Estates
Fort Myers Beach and Pier
J.N. "Ding" Darling National Wildlife Refuge
The Shell Factory and Nature Park
Imaginarium Science Center
Calusa Nature Center and Planetarium
Zoomers Amusement Park
JetBlue Park at Fenway South
Six Mile Cypress Slough Preserve
Some honorable mentions: Southwest Florida Museum of History, Downtown River District, Butterfly Estates, and Estero Bay Preserve State Park.
What to Avoid
High tourist areas and crowded attractions
Rush hour traffic
Overpriced restaurants and tourist traps
Engaging with aggressive street vendors
Walking alone in unfamiliar or unsafe areas
Leaving valuables unattended
Ignoring local customs and etiquette
Not checking weather conditions before outdoor activities
Swimming in unguarded or dangerous areas
Disregarding wildlife warnings and getting too close to animals.
1. Explore the Edison and Ford Winter Estates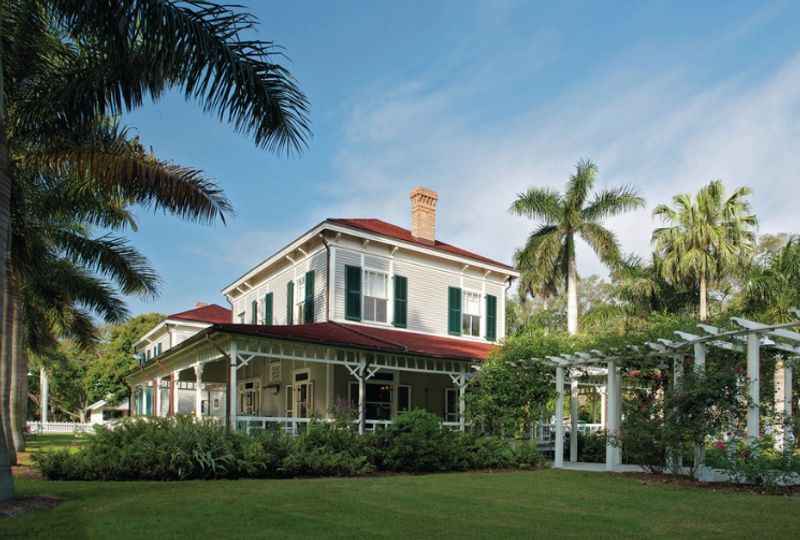 In the heart of Fort Myers, Florida, the Edison and Ford Winter Estates stand as a testament to the genius and innovation of two of America's most remarkable inventors, Thomas Edison and Henry Ford.
This National Historic Chemical Landmark boasts 20 acres of historical buildings, beautiful gardens, and the Edison Botanic Research Lab, making it one of the most visited tourist attractions in the area.
This site is a must-visit for history buffs and lovers of innovation visiting Fort Myers.
2. Stroll Along Fort Myers Beach
Fort Myers Beach, located on Estero Island, is a slice of paradise in Southwest Florida. The beach is known for its expansive sandy beaches, teeming with life, and offering a picture-perfect beach scene.
As you stroll along the beach, the warm Florida sunshine and the gentle rhythm of the Gulf Coast waves create a calming atmosphere. Beach lovers can enjoy the relaxing beaches, search for sea turtles, or simply soak up the sun.
At the end of San Carlos Blvd, the Fort Myers Pier extends into the ocean, providing a fantastic spot to watch the sunset or do some fishing.
Fort Myers Beach is a quintessential Florida beach experience, offering natural beauty and serenity.
3. Explore the Fort Myers Beach Pier
The iconic pier, a national historic landmark situated in the vibrant heart of Fort Myers, FL, is a dazzling vantage point for panoramic views of the Gulf of Mexico.
It's a focal point for fishing enthusiasts, who can cast their lines without a license, while also taking in the magical Florida sunset that paints the sky with a palette of colors.
Nestled between the Edison Ford Winter Estates and the nearby Fort Myers Beach, the pier is a gateway to a day of fun, with water sports, and street performers.
The pier is within reach of the colorful art gallery scenes, the Bailey Matthews Shell Museum, and the historic Sanibel Lighthouse on Sanibel Island.
From watching playful dolphins in the glistening water to enjoying the lively beach scene, the pier is a springboard to exploring Fort Myers.
So, visit Fort Myers and let your adventure unfold from the heart of Fort Myers Beach Pier.
4. Relax at Lakes Regional Park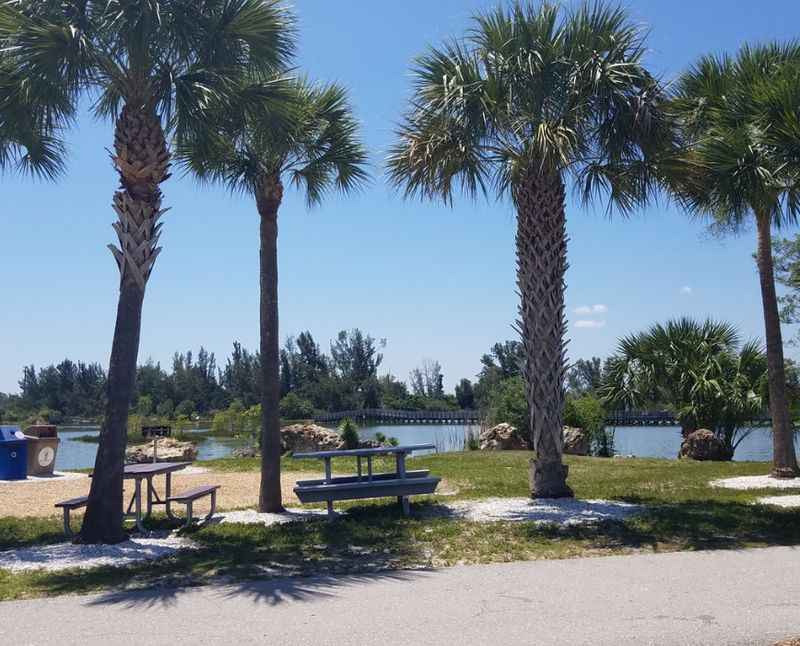 Lakes Regional Park, located in Fort Myers, Florida, is a tranquil oasis spanning 279 acres. The park is home to various natural parks and a large freshwater lake, offering a haven for nature lovers.
Visitors can rent a bike and explore the winding trails, ride the miniature train for a scenic tour, or enjoy a picnic by the lake.
The park also boasts the Railroad Museum of South Florida, a fun attraction for both children and adults.
For those interested in flora, the park's botanical gardens display an impressive variety of plants. Whether you're looking for relaxation or recreation, Lakes Regional Park offers something for everyone.
5. Explore the Railroad Museum of South Florida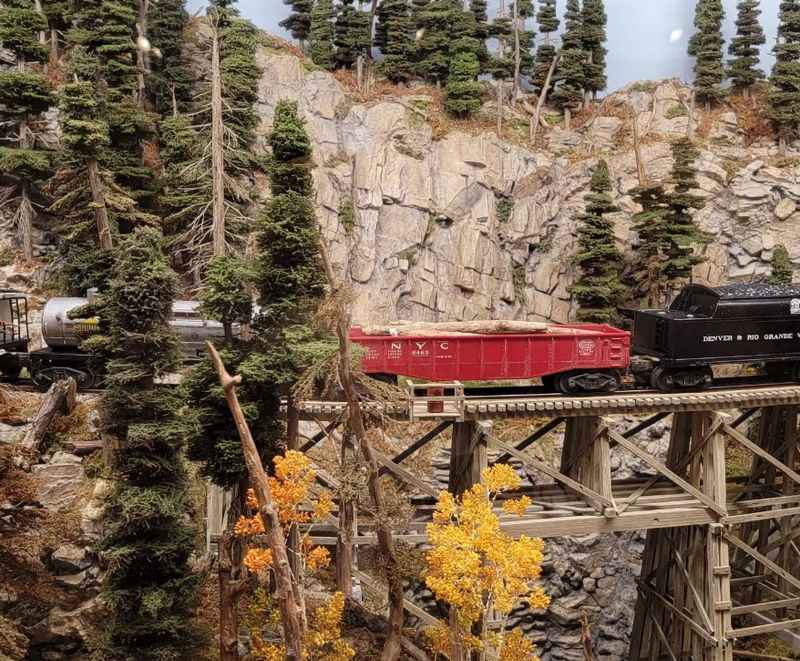 The Railroad Museum of South Florida, positioned in the scenic Lakes Regional Park, transports you on a fascinating journey through Fort Myers' rich railroad history.
This captivating museum houses an array of historical train cars, from an authentically restored caboose to a Pullman car, each echoing tales of the past. If you've finished your museum visit, you'll discover a wealth of things to do in South Florida.
A standout feature is the 1.5-mile miniature train ride that weaves around the park, offering a unique lens into the crucial role railroads played in shaping South Florida.
This museum is more than a haven for train enthusiasts and history buffs; it's a piece of Fort Myers' cultural tapestry that echoes the vibrancy of nearby locations, like the bustling Fort Myers Beach, the historic Edison Ford Winter Estates, and the captivating Sanibel Lighthouse on Sanibel Island.
A visit to this national historic landmark completes any trip to Fort Myers, and it's a delightful stop on the way to Lovers Key State Park or Captiva Island.
So, whether you're a train aficionado or just keen on Southwest Florida's rich history, all aboard for an unforgettable journey at the Railroad Museum.
6. Discover Sanibel Island and the National Wildlife Refuge Park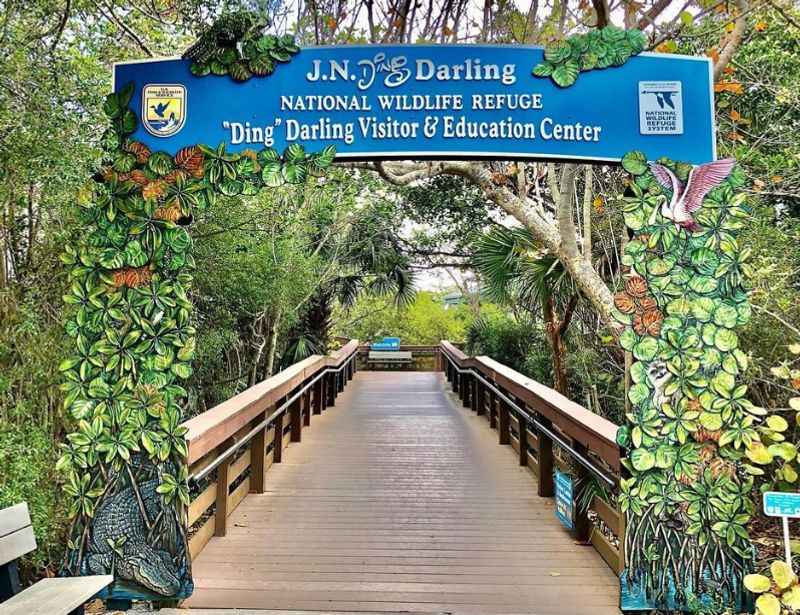 A short drive from Fort Myers, Florida, lies the serene Sanibel Island, a tropical paradise on the Gulf Coast. Known for its lush parks, mangrove forests, and sandy beaches, the island is a haven for nature lovers.
The Sanibel Lighthouse, an iconic landmark, stands tall at the island's eastern end, guiding mariners since 1884.
The island is renowned for its seashells, so beachcombers will find strolling along the beach particularly rewarding.
Visit the J.N. Ding Darling National Wildlife Refuge to explore local flora and fauna, including sea turtles and hundreds of bird species.
With bike rentals readily available, cycling is a popular way to explore the island's trails and beaches. A day at Sanibel Island offers a blend of relaxation and outdoor adventure.
7. Visit the Fort Myers Brewing Company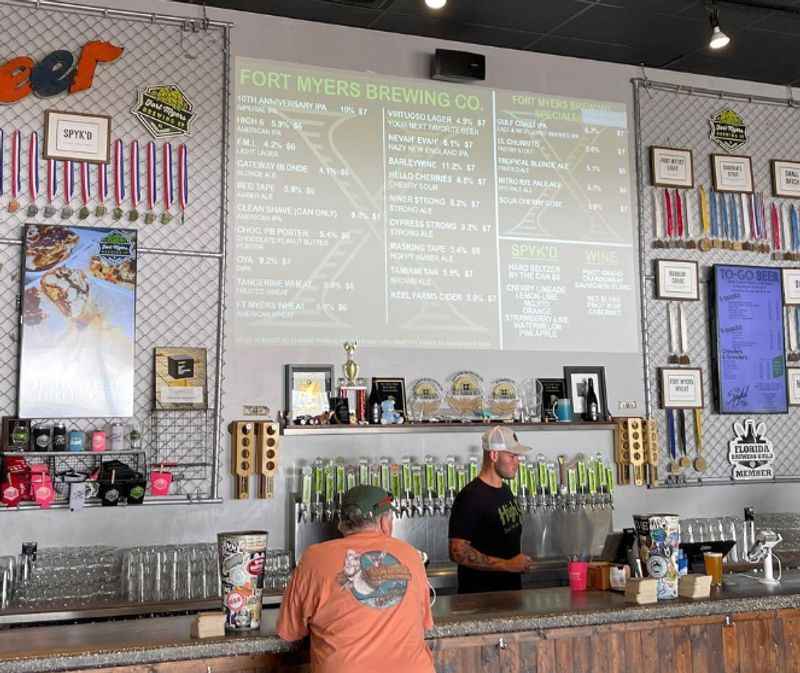 Craft beer lovers should not miss a visit to the Fort Myers Brewing Company, the first craft brewery in Fort Myers.
Located on Commerce Lakes Drive, it offers an impressive selection of locally brewed beers, including its signature Gateway Gold, a refreshing blonde ale, and OYA, a robust double IPA.
The brewery often hosts food trucks, so you can pair your brew with some delicious local fare.
Tours are available for those interested in the brewing process. The Fort Myers Brewing Company is a testament to the burgeoning craft beer scene in Southwest Florida.
8. Enjoy the Beachfront Pool at Estero Island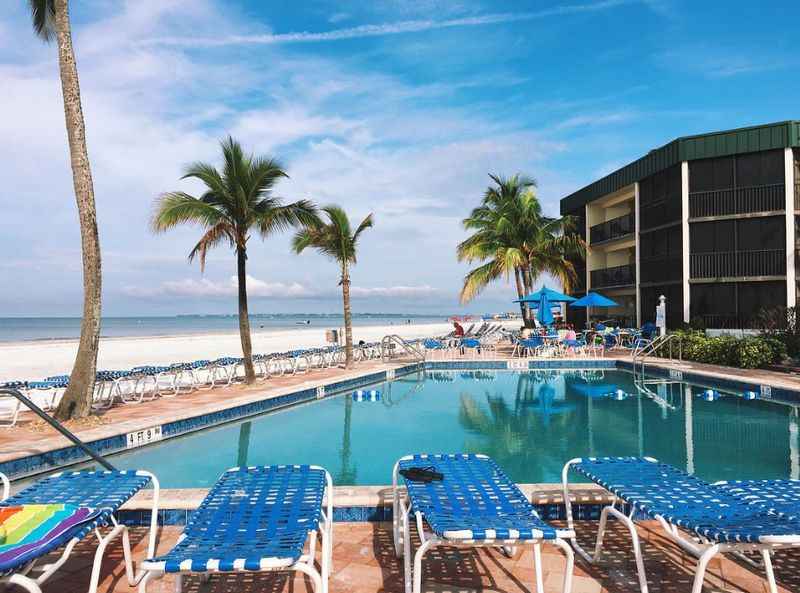 Estero Island, home to Fort Myers Beach, is a perfect destination for a beachfront pool experience.
Many resorts and vacation rentals on the island offer pools with stunning views of the Gulf of Mexico. Relax by the pool under the shade of palm trees, with a cocktail in hand, and enjoy the Florida sunshine.
The pools offer a great alternative to the beach, especially for families with children. The beachfront pools on Estero Island provide a perfect blend of relaxation and luxury, creating unforgettable memories of your visit to Fort Myers.
9. Take a Tour of the Fort Myers Historical Museum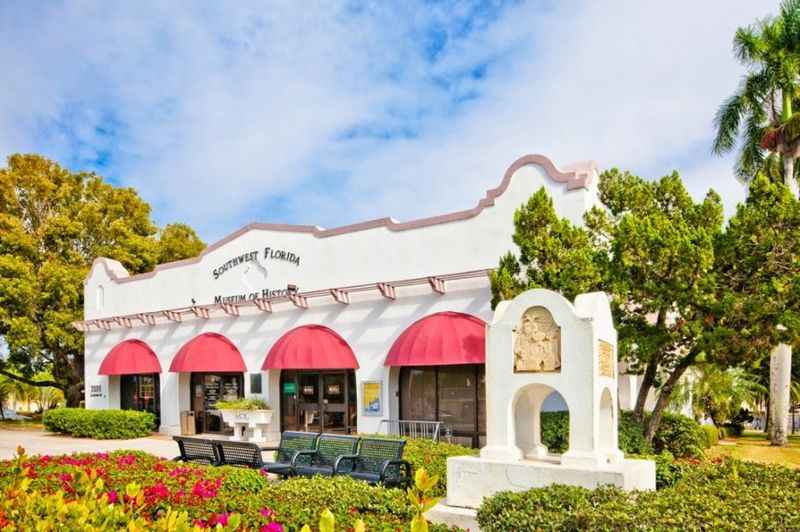 The Fort Myers Historical Museum, located in downtown Fort Myers, offers a journey into the region's rich history. The museum is housed in a historic railroad depot and features exhibits that tell the story of Southwest Florida.
You'll learn about the area's native Calusa and Seminole tribes, Fort Myers' role in the Seminole wars, and how the arrival of the railroad and the influence of Thomas Edison and Henry Ford shaped the region.
The museum also features a replica of a Cracker House, showcasing the life of early Florida settlers. A visit to the Fort Myers Historical Museum is an educational and engaging experience.
While you're downtown, why not also take in a performance at the Florida Repertory Theatre?
10. Visit the Florida Native Butterfly Society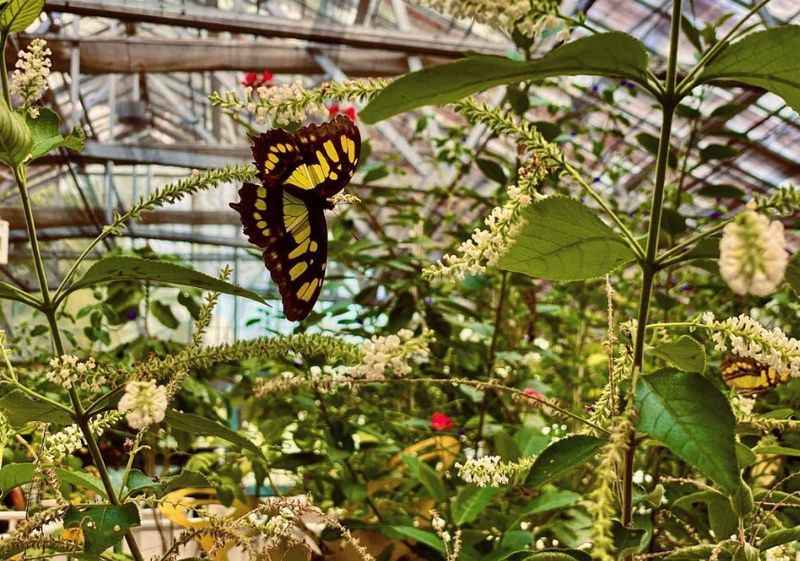 The Florida Native Butterfly Society, located in Fort Myers, is a must-visit for nature enthusiasts. This conservation organization operates a butterfly conservatory, home to a diverse array of native butterfly species.
As you walk through the conservatory, you'll see these beautiful creatures fluttering around, landing on tropical plants, and sipping nectar.
The Society also conducts educational programs to raise awareness about butterfly conservation. A visit to the Florida Native Butterfly Society offers a unique opportunity to appreciate these beautiful insects up close and learn about their importance in our ecosystems.
11. Enjoy a Game at JetBlue Park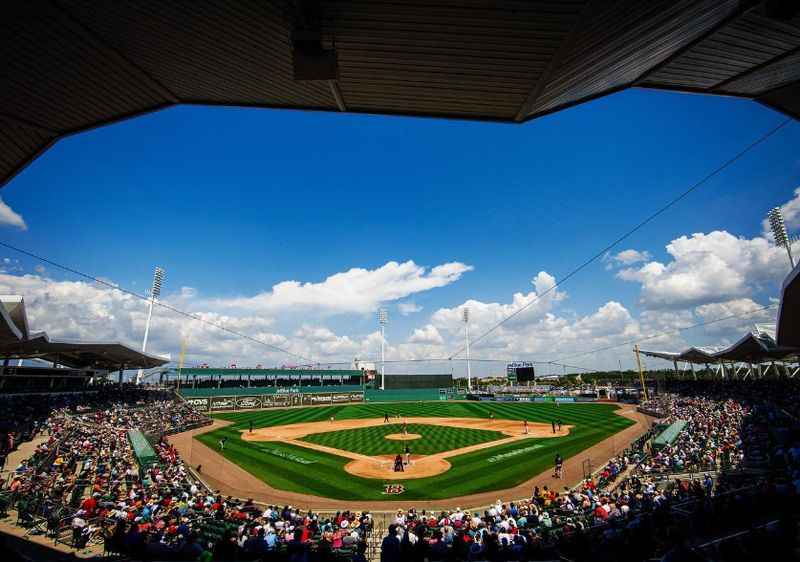 JetBlue Park, home to the Boston Red Sox spring training, is a baseball lover's dream come true in Fort Myers, Florida. The stadium is a replica of the iconic Fenway Park in Boston, complete with a "Green Monster" wall.
The park incorporates Floridian elements like palms and a white roof resembling cypress tree wood. Attend a spring training game and soak in the Florida sunshine while cheering for your favorite team.
Even when the Red Sox aren't in town, JetBlue Park hosts a variety of local events and sports activities, making it a hub of energy and excitement.
12. Visit Lovers Key State Park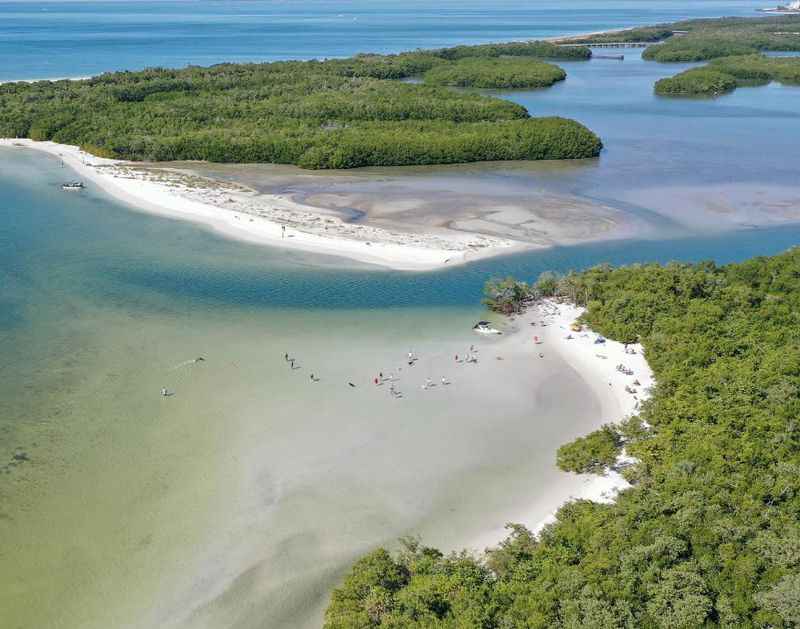 Lovers Key State Park, located on a barrier island just south of Fort Myers, Florida, is a haven for nature enthusiasts, beach lovers, and those seeking a tranquil escape from city life.
With over 700 acres of pristine parks, mangrove forests, and lovely beaches, it's easy to understand why this spot is one of the fun attractions of the Fort Myers area.
Start your adventure at the park's entrance on San Carlos Blvd. Rent a bike or lace up your walking shoes and head out on the park's extensive network of trails.
As you wander, keep your eyes peeled for Florida's diverse wildlife, including manatees, sea turtles, and an array of bird species. Take a detour to the beaches.
Whether you're a seasoned outdoor enthusiast or just seeking a peaceful retreat, a walk through Lovers Key State Park is a must when visiting Fort Myers.
13. Visit the Downtown Fort Myers River District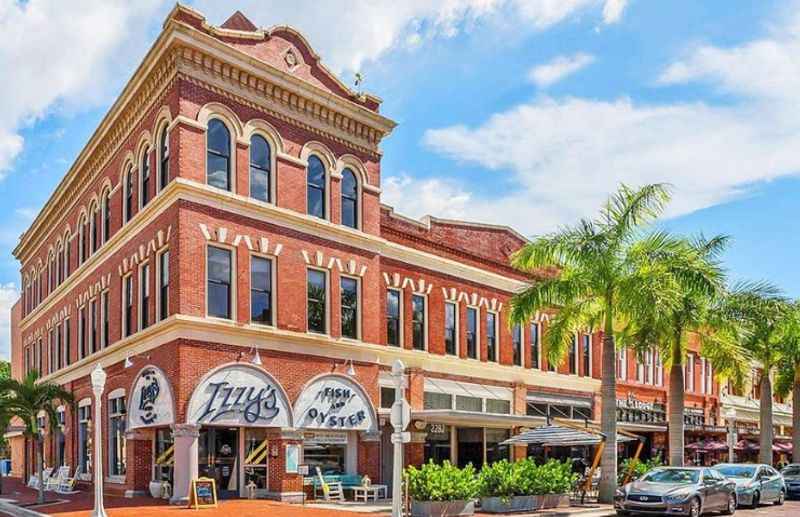 The Fort Myers River District, located downtown, is a vibrant area teeming with culture and entertainment.
As you explore the district, you'll see street performers showcasing their talents, numerous art galleries displaying works from local artists, and charming shops lining the streets.
The River District is also home to some of Fort Myers' best restaurants, serving a wide array of cuisines. This district is a must-visit for its blend of culture, entertainment, and scenic beauty.
Every month, the area hosts "Music Walk," where musicians perform throughout the district, filling the streets with music.
The River District's location along the Caloosahatchee River adds to its charm, offering beautiful water views and a picturesque setting for a stroll.
14. Enjoy the Nightlife in the Fort Myers River District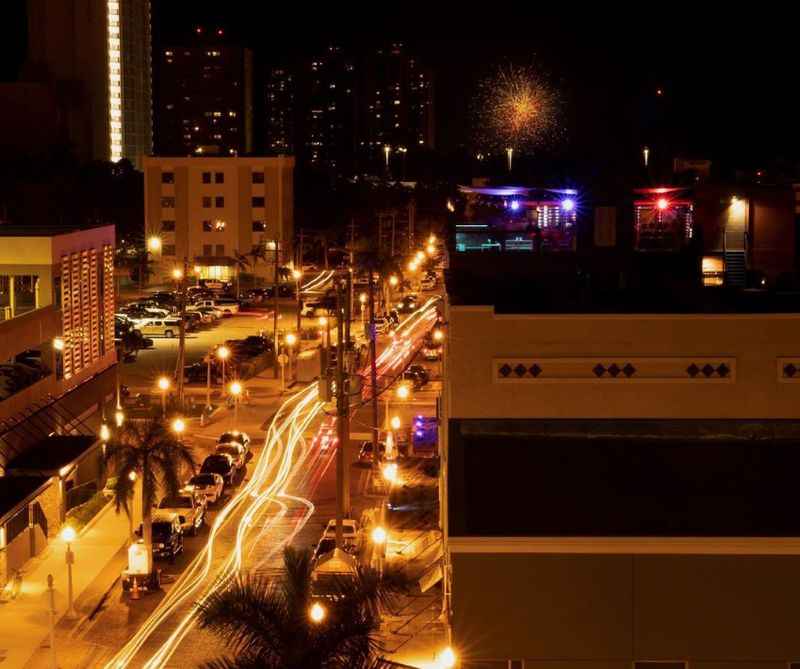 When the sun sets, the River District in downtown Fort Myers comes alive. This vibrant area is home to a variety of bars, clubs, and restaurants, offering something for everyone.
Enjoy live music at a local pub, or dance the night away at a trendy nightclub. Or, for a more relaxed evening, enjoy a cocktail at a rooftop bar overlooking the Caloosahatchee River.
The River District's energetic nightlife is a perfect way to cap off a day in Fort Myers, Fl.
15. Explore Six Mile Cypress Slough Preserve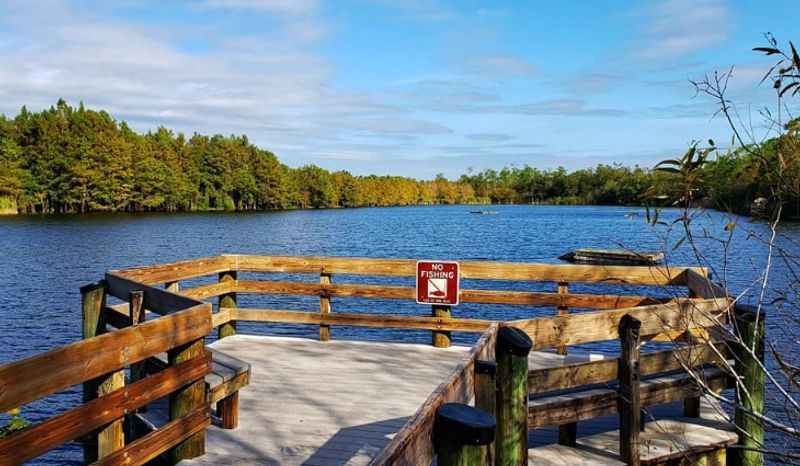 Six Mile Cypress Slough Preserve in Fort Myers is a 3,500-acre wetland ecosystem, a natural jewel in Southwest Florida.
Home to diverse wildlife, it offers visitors a chance to immerse themselves in a mangrove forest and see animals like alligators, otters, and a variety of bird species in their natural habitat.
The slough has a boardwalk trail, allowing visitors to walk through the wetland safely. The park also features an interpretive center, where visitors can learn more about the importance of wetlands.
Exploring Six Mile Cypress Slough Preserve is an experience that combines education, exploration, and the unique opportunity to witness the area's diverse
16. Take a Boat from Port Sanibel Marina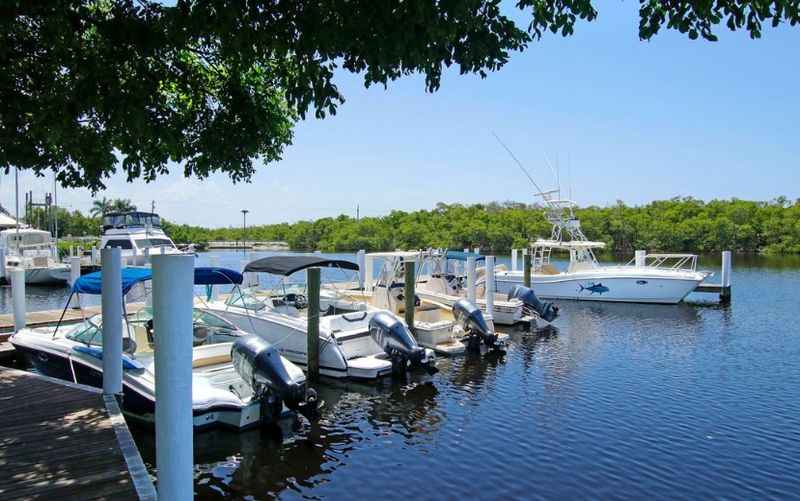 Port Sanibel Marina, nestled between the mangrove forests of the Gulf, is a gateway to the aquatic wonders of Defy Fort Myers, Florida.
The marina offers boat rentals, fishing charters, and eco-tours, letting you explore the surrounding waterways at your own pace.
Cruise to the nearby Sanibel and Captiva Islands, where you can dock and enjoy the beaches or look for unique shells.
Keep an eye out for dolphins, manatees, and a variety of bird species. A boat trip from Port Sanibel Marina is a great way to enjoy the natural beauty of Southwest Florida.
17. Visit Manatee Park
Manatee Park, located on the Orange River in Fort Myers near Cape Coral in Marco Island, is a haven for these gentle marine creatures.
Visit during the cooler months (November through March) to see Florida manatees in their natural habitat as they congregate in the park's warm waters.
Manatee Park offers kayak rentals, allowing you to paddle alongside these amazing creatures.
Educational displays provide information about the manatees and their habitat, and visiting Manatee Park is both fun and educational.
18. Attend a Show at Barbara B Mann Performing Arts Hall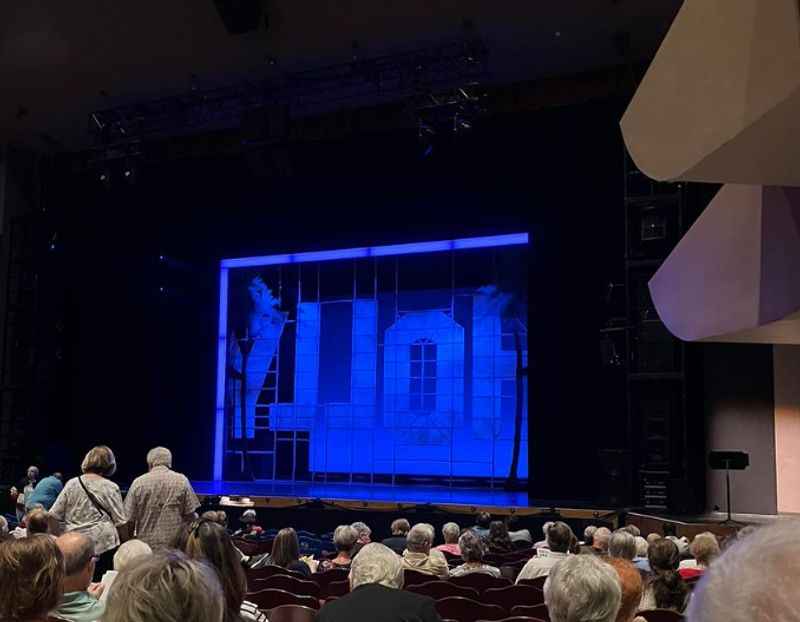 Located on the Florida Southwestern State College campus in Fort Myers, the Barbara B Mann Performing Arts Hall is a premier venue for performing arts in Bowditch point park.
The hall hosts a variety of performances, including Broadway shows, popular musicians, stand-up comedians, and local productions.
With excellent acoustics and a cozy atmosphere, it offers an unparalleled entertainment experience. Check out their schedule during your visit, and enjoy a night of culture and entertainment.
19. Take a Murder Mystery Dinner Train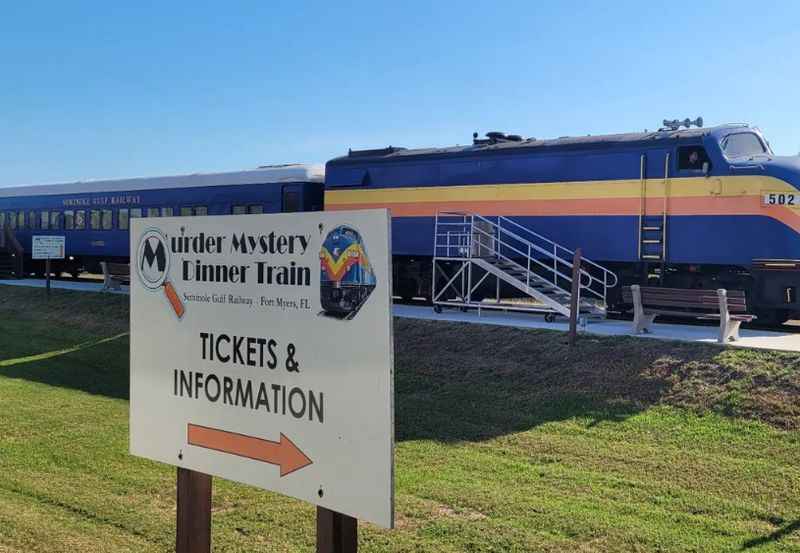 The Murder Mystery Dinner Train in Fort Myers offers an intriguing blend of entertainment and dining. While enjoying a five-course dinner, you'll get to play detective as you try to solve a murder mystery.
The train journey takes you through the scenic landscapes of Florida, providing a unique backdrop for the interactive performance.
Whether you're a fan of whodunits or looking for an unusual dining experience, the Murder Mystery Dinner Train offers a memorable evening.
20. Visit the Dog Beach in Fort Myers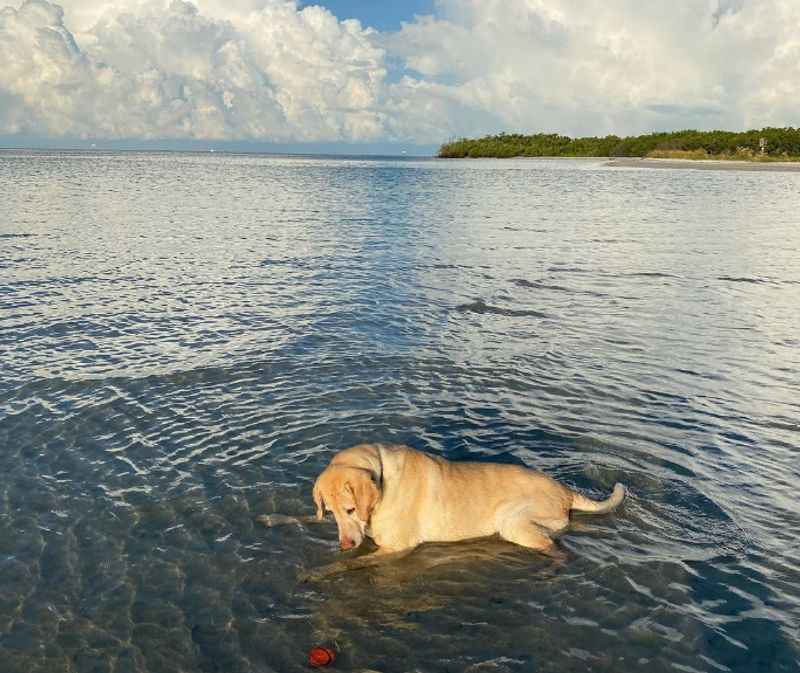 If you're traveling with your furry friend, a visit to Dog Beach is a must. This off-leash beach in Fort Myers is a paradise for dogs, allowing them to run, play, and swim to their heart's content.
It's also a great spot for their human companions to relax and enjoy the sunshine. The beach offers amenities such as dog waste bags and fresh water to keep your pup happy and hydrated while you catch some sun.
The sight of dogs frolicking in the waves and making new friends is sure to bring a smile to your face.
21. Explore the Botanical Gardens at Lakes Park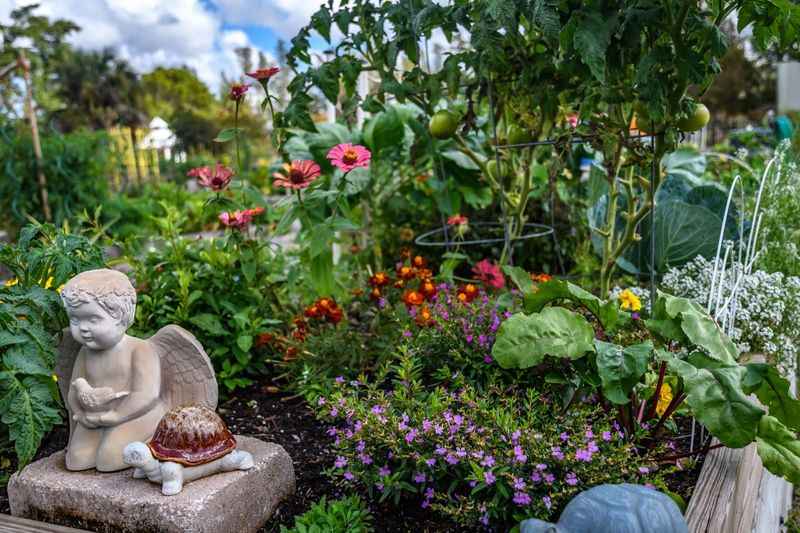 Lakes Park in Fort Myers, Florida, is a true gem for nature lovers. Its Gardens are a particular highlight, boasting an array of native and exotic plants spread over 18 acres.
Stroll along the winding paths, passing by fragrant flower beds, lush shrubs, and towering palms.
In addition, the park offers picnic tables and bike rentals, making it an ideal destination for a family day out.
As you explore the gardens, enjoy the beautiful views of the park's lakes and keep an eye out for the diverse wildlife that calls this park home.
Whether you're a budding botanist, an avid bird-watcher, or simply seeking a peaceful retreat, the Gardens at the Park offer a delightful experience in the heart of Fort Myers, FL.
FAQs About Things To Do in Fort Myers, Florida
As you can see, Fort Myers is the place to be. Whether you want to see the Minnesota Twins train at Hammond Stadium or explore the mangrove trees in the Ding Darling National Wildlife Refuge on Sanibel Island, Fort Myers has something for everyone.
In this section, we take a look at and answer some of the most frequently asked questions about things to do in Fort Myers, Fl.
What historical sites are there to see in Fort Myers, Florida?
Fort Myers, FL is rich in history. You can explore the Edison Ford Winter Estates, a national landmark that boasts inventors Thomas Edison and Henry Ford's winter homes, the Railroad Museum, located in Lakes Regional Park, and Bailey Matthews Shell Museum.
What sporting events can I see in Fort Myers?
Fort Myers hosts spring training for both the Minnesota Twins at the Hammond Stadium and the Boston Red Sox at JetBlue Park. The Florida Grapefruit League is the nickname for the major league baseball spring training practice games in Florida. You can attend a game if you are in town in spring.
What beaches or islands are worth visiting around Fort Myers Beach?
When you are at Beyond Fort Myers Beach, the nearby Captiva Island is worth visiting, as well as the lovely Sanibel Island. Known for their sandy beaches, the Sanibel Lighthouse, and the Ding Darling National Wildlife Refuge, they are must-visit spots.
What natural attractions are in Fort Myers?
Fort Myers is home to several natural attractions, including the Lovers Key State Park, with its relaxing beaches and hiking trails, and the Six Mile Cypress Slough Preserve, where you can enjoy wildlife sightings amidst lush mangroves.
Summing Up: The 21 Fun Things to Do in Fort Myers, Florida
In the course of our virtual tour of Fort Myers, we've traced the footsteps of giants like Thomas Edison and Henry Ford, soaked up the sun on the idyllic Fort Myers Beach, and reveled in the vibrant nightlife of the River District.
We've cheered with the crowds at JetBlue, immersed ourselves in Southwest Florida's rich railroad history, and found peace amid the serene beauty of Lakes Regional Park.
This comprehensive exploration of Fort Myers has unveiled the city's multifaceted charm, offering a tantalizing glimpse into what makes this destination so special.
So, don't delay—embrace the allure of Fort Myers and book your adventure in the Florida sunshine today.