37 Best Things to Do in Cleveland at Night & Late Afternoon | 2023 (with Photos)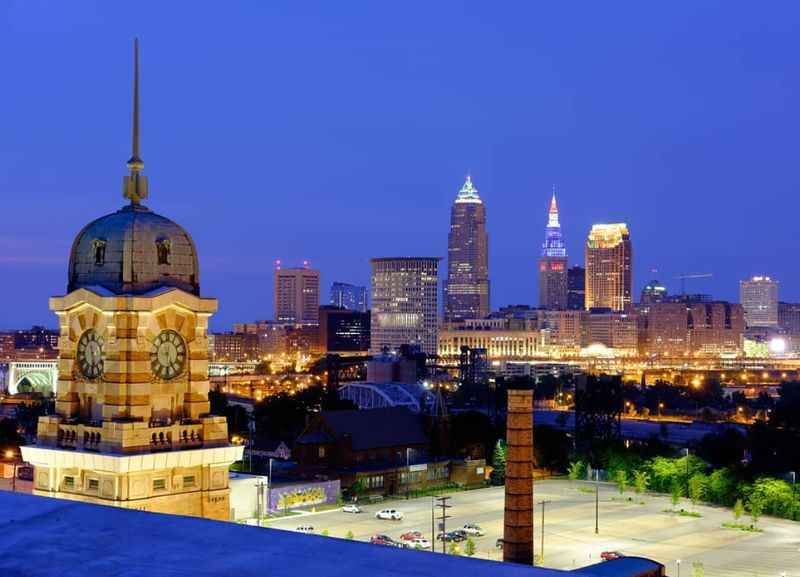 Cleveland, Ohio may be known for its rich history, sports teams, and iconic Rock and Roll Hall of Fame, but it's also a vibrant city that comes alive at night.
From scenic rooftop bars to underground speakeasies, the city offers a diverse range of activities and attractions that are perfect for a night out on the town.
In this article, we'll explore 37 best things to do in Cleveland at night and during the late afternoon.
Most Recommended Thing to Do
Hilton Cleveland Downtown.
Our Top Choice Restaurant
Our Top Choice Bar for Nightlife
Summer or fall for pleasant weather and activities.
Variable throughout seasons, ranging from chilly to hot.
Buses, trains, taxis, rideshares, bikes, walking, driving
Average Cost ($, $$, $$$)
My Top Recommendation
Start your day exploring the iconic Rock and Roll Hall of Fame, immersing yourself in the rich history and legacy of music legends.
And don't miss the chance to experience the lively atmosphere of East 4th Street, a vibrant entertainment district where you can catch a live performance or enjoy a drink in one of the trendy bars.
What You'll Need to Bring
Comfortable walking shoes.
Weather-appropriate clothing.
Sunscreen and sunglasses.
What Not to Miss
Rock and Roll Hall of Fame
Cleveland Museum of Art
West Side Market
Cleveland Metroparks
Great Lakes Science Center
What to Avoid
Avoid walking alone late at night in certain neighborhoods.
Avoid leaving valuables unattended in your car.
Avoid drinking tap water; opt for bottled water instead.
1. Explore Downtown Cleveland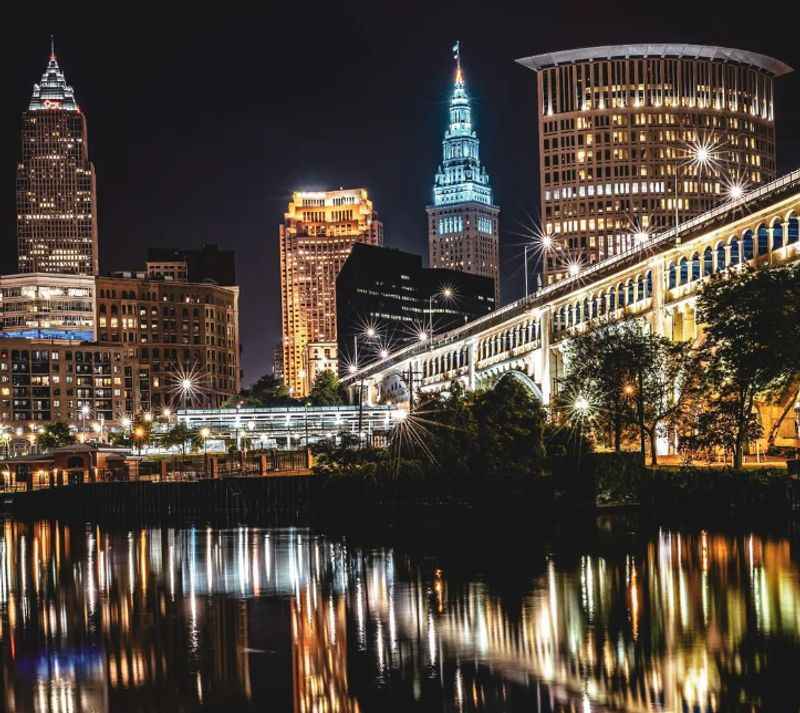 Cleveland's bustling downtown core is a hub of activity at night. From the bright lights of Playhouse Square to the trendy restaurants and bars of East 4th Street, there's always something happening in Cleveland's downtown area after dark.
The area is also home to the Terminal Tower, the iconic building that dominates the city's skyline, and several sports stadiums, including Progressive Field and Rocket Mortgage Fieldhouse, making it an ideal spot for sports fans.
2. Head to the iconic Cleveland House of Blues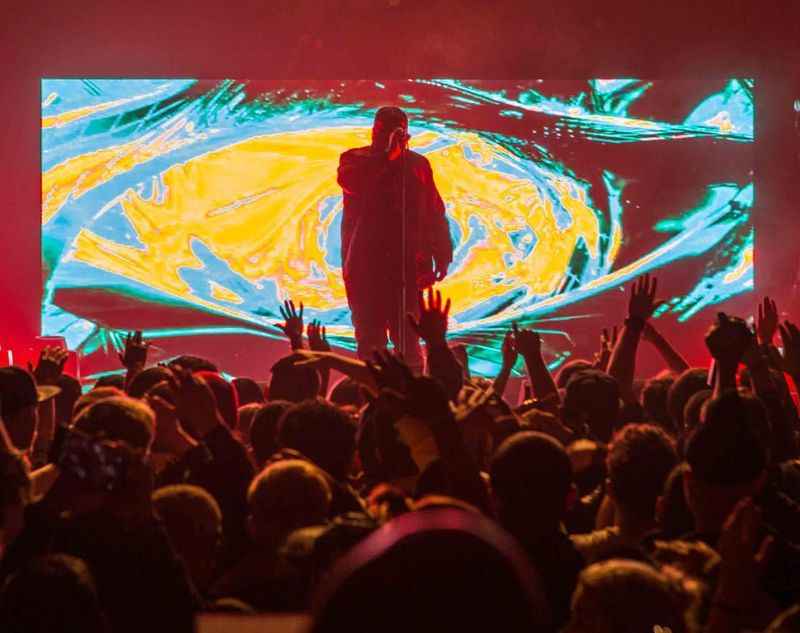 Cleveland House of Blues, located in the heart of Cleveland, is a premier music venue that hosts a variety of national and local acts. The club's intimate setting and iconic "Foundation Room" make it a favorite destination for music lovers in Cleveland.
At night, the House of Blues comes alive with excitement, as crowds of people gather to enjoy music and dancing. The venue offers a range of dining and drinking options, including a full bar and restaurant. General Admission ticket prices are standing room only.
3. Watch the sunset at the Solstice Steps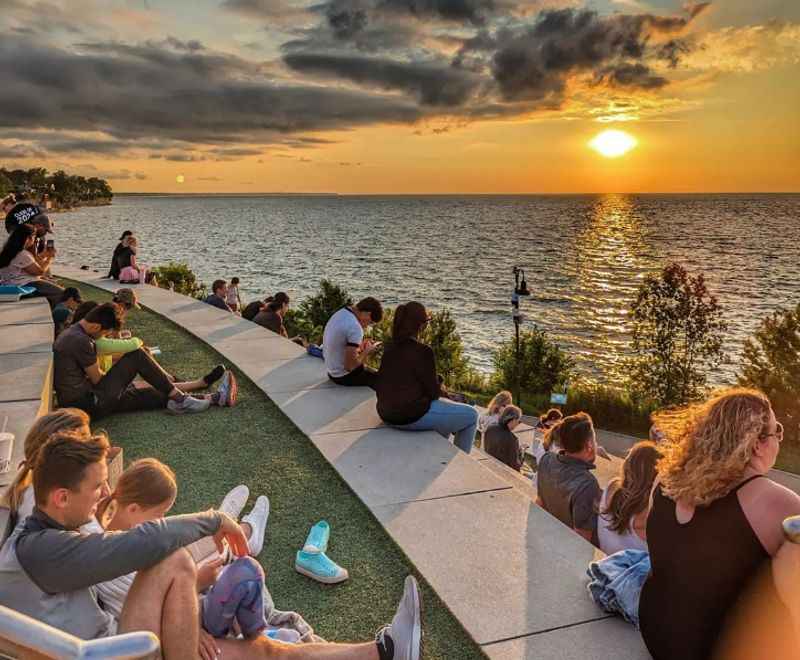 The Solstice Steps, located at Lakewood Park just west of Cleveland, is a unique architectural feature that offers stunning views of Lake Erie and the Cleveland skyline. The 73-step amphitheater is designed to align with the summer solstice sunset.
The steps are a popular spot for visitors to gather and enjoy the sunset, and the atmosphere is festive and relaxed. As night falls, the steps are illuminated with a soft glow, creating a magical ambiance that is perfect for a romantic evening or a quiet moment of reflection.
4. Take a stroll along the Cuyahoga River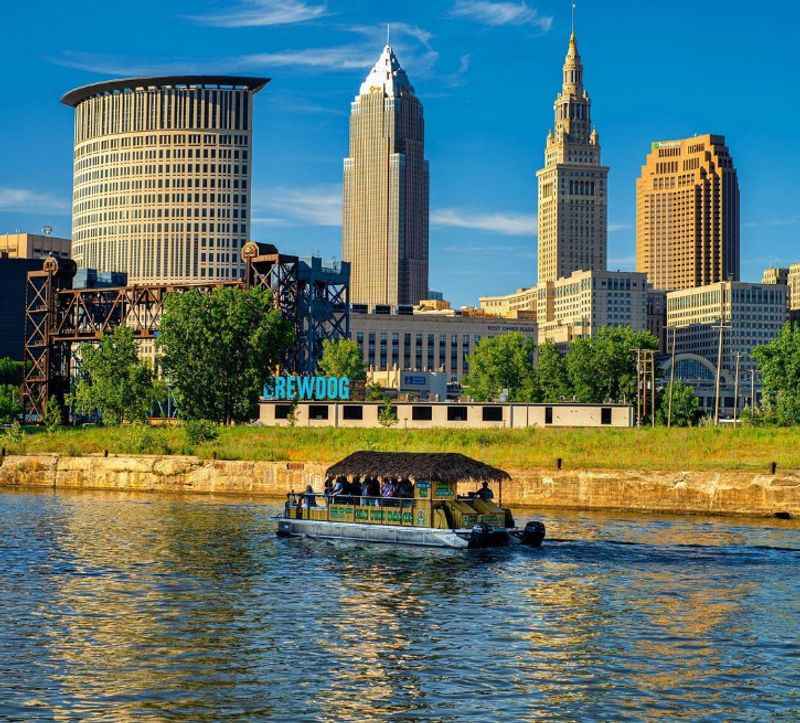 A stroll along the Cuyahoga River in Cleveland at night is a truly magical experience. You can take a leisurely walk along the riverfront, taking in the stunning views of the Cleveland skyline and the nearby bridges.
The river is also home to several attractions, including the USS Cod Submarine Memorial, the Steamship William G. Mather Museum, and the Greater Cleveland Aquarium. There are also several restaurants and bars located along the riverfront, making it the perfect place for a romantic dinner or drinks with friends.
5. Enjoy a show at Playhouse Square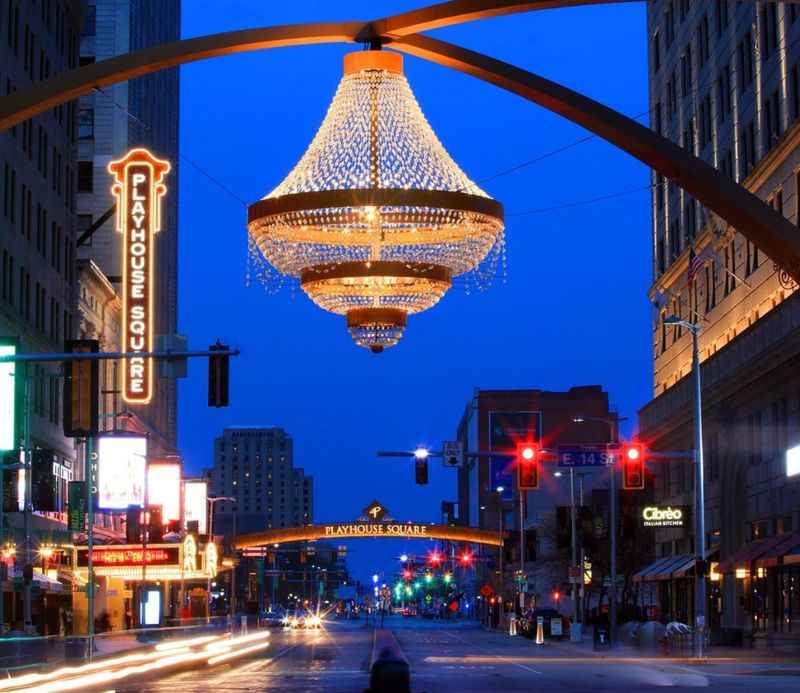 As Cleveland's premiere theater district, Playhouse Square claims to be the largest performing arts center outside New York's Lincoln Center. The area boasts nine theaters, including the stunning KeyBank State Theatre, Palace Theatre, and Connor Palace.
These theaters host a variety of shows and live entertainment, from Broadway shows to plays, concerts, and comedy shows. Playhouse Square is particularly magical at night when the lights of the theaters create a stunning display.
6. Wander around the Ohio City district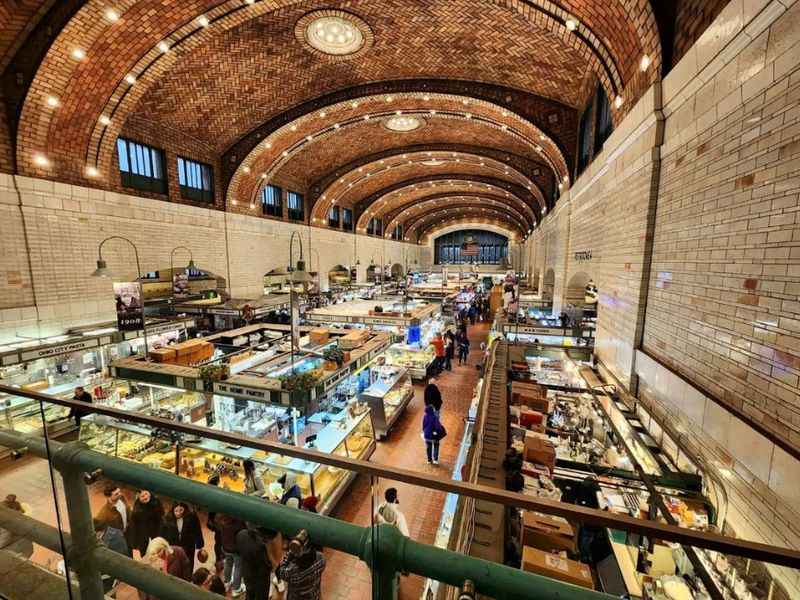 Ohio City is a vibrant neighborhood located just west of downtown Cleveland. It's home to a wide variety of restaurants, great bars, and craft breweries, which offer a range of delicious beers and ales to sample.
The area is also home to several cultural attractions, including the West Side Market, which is open until 7 pm on weekdays and Saturdays, and the Transformer Station, an art museum featuring contemporary photography and other visual arts.
7. Check out the vibrant Waterloo Arts District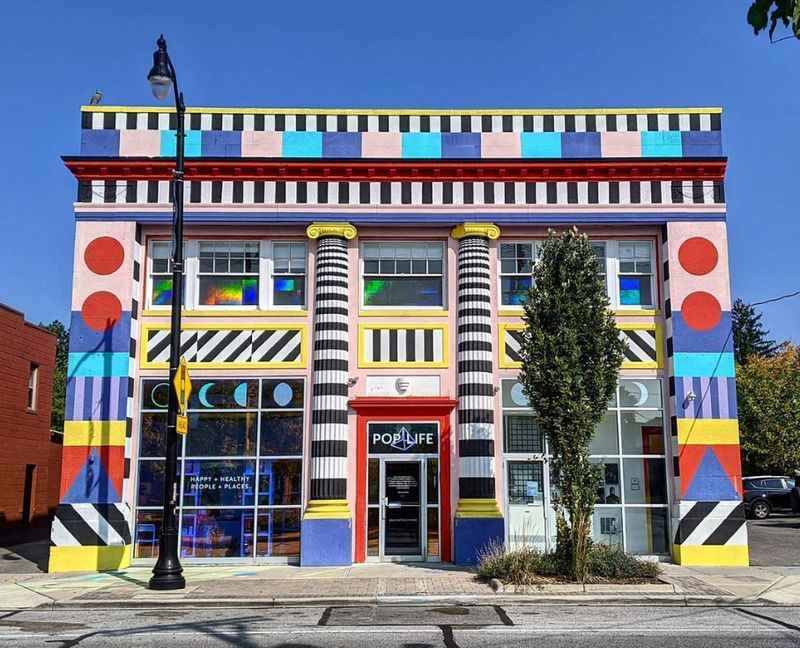 Waterloo Arts District, located in the Collinwood neighborhood of Cleveland, is a vibrant arts and cultural hub that offers a range of nightlife options. The district is home to several art galleries, performance spaces, and creative businesses, making it a haven for art lovers.
After dark, the district comes alive with a range of live performances, including jazz, blues, and rock music. The district also offers a range of craft breweries and trendy restaurants. The district also hosts the popular Waterloo Arts Fest, which features art, music, and food.
8. Have fun with friends at RollHouse Parma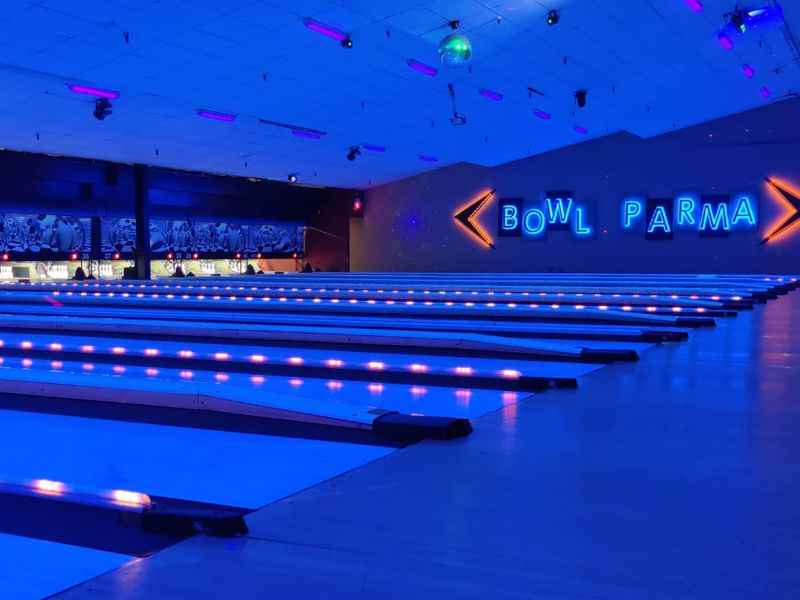 RollHouse Parma is a premier bowling and entertainment center in Cleveland. It features state-of-the-art bowling lanes, arcade games, and a full bar and restaurant, making it the perfect spot for a night out with friends or family.
RollHouse Parma offers special events throughout the week, including cosmic bowling, where the lanes are lit up with black lights and neon colors, creating a fun and energetic vibe. The center also offers live music and DJs on select nights, adding to the lively and upbeat atmosphere.
9. Take a local food tour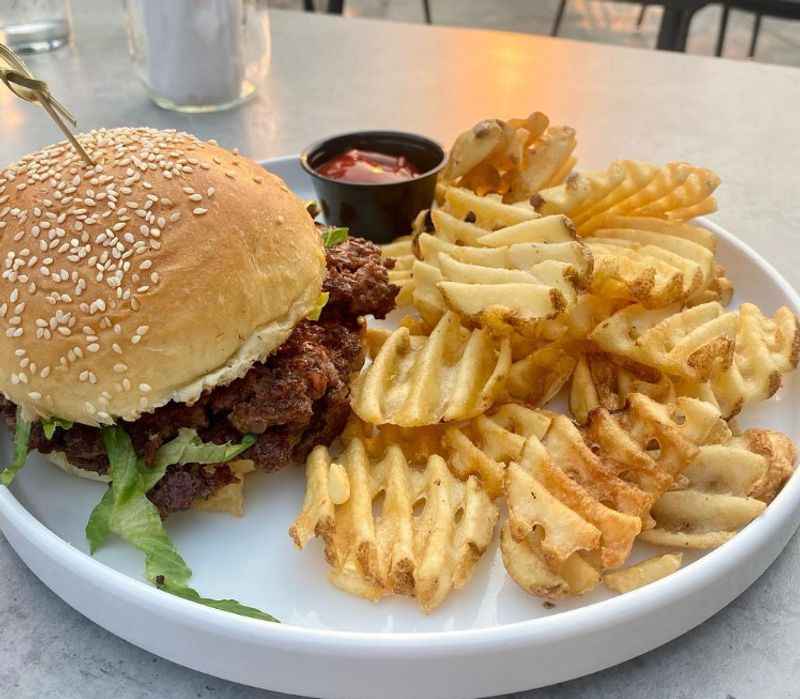 Cleveland is renowned for its culinary scene, and a food tour is a great way to experience it. You can join one of the many guided tours that take visitors to the city's best restaurants and foodie hotspots to sample a variety of dishes and cuisines.
Taking a food tour at night is a unique way to experience Cleveland's bustling atmosphere and lively entertainment. You can sample local favorites such as pierogies, corned beef sandwiches, and craft beer, as well as more international flavors from Mexican to Asian cuisine.
10. Grab a cocktail in one of the local rooftop bars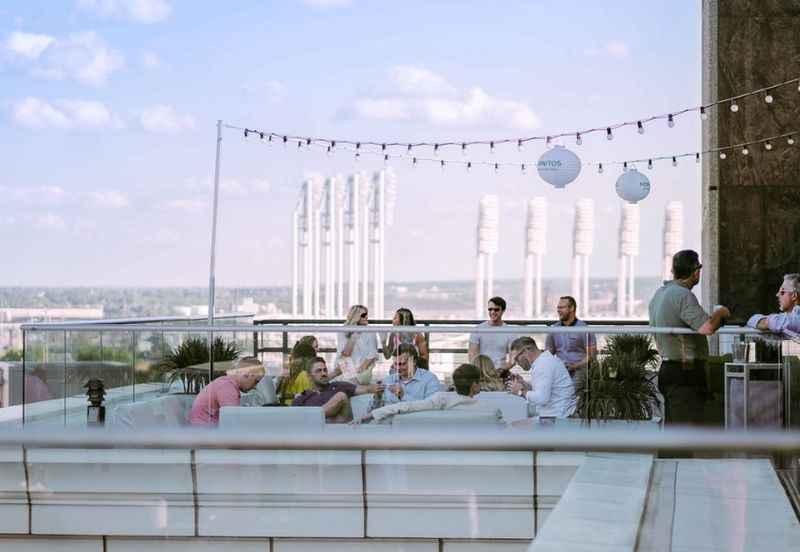 Cleveland has a number of fantastic rooftop bars with stunning views of the city skyline and Lake Erie. One popular option is the Azure Rooftop Lounge, located atop the Metropolitan at the 9 Hotel. This chic bar offers handcrafted cocktails, as well as a fire pit and comfortable seating areas.
Another great option is the Rooftop at the Kimpton Schofield Hotel, which offers panoramic views of Public Square and the surrounding area. This upscale bar features creative cocktails and a seasonal menu of small plates, as well as live music on select nights.
11. Spend an evening at the Beachland Ballroom and Tavern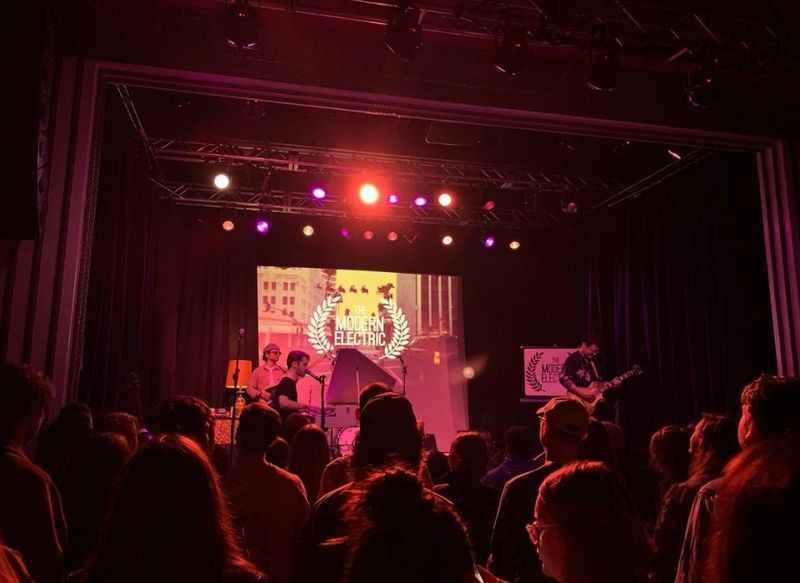 The Beachland Ballroom and Tavern is a historic music venue located in the Collinwood neighborhood of Cleveland. The venue offers a unique and intimate setting for live performances, with two stages that host a range of local and national acts.
The Beachland Ballroom and Tavern is known for its eclectic lineup of music genres, including rock, indie, and country. The Tavern, located next door, offers a range of drinks and pub fare, making it a great spot to grab a bite to eat before or after the show.
12. Enjoy top-notch comedy in the Hilarities 4th Street Theatre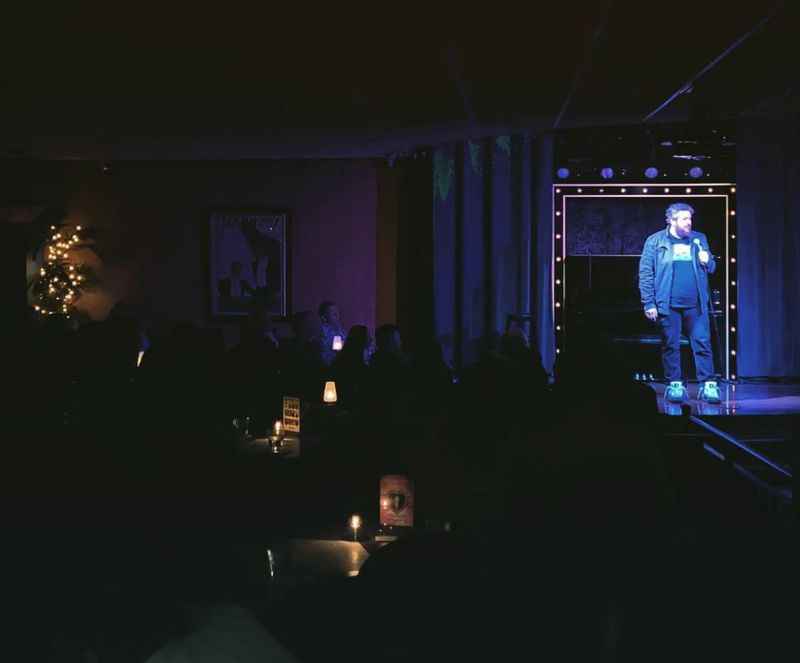 Hilarities 4th Street Theatre is one of the largest made-for-comedy venues in the country, presenting the best in national stand-up comedy. The comedy club features a range of acts, including stand-up comedy, improv comedy, and sketch comedy.
Hilarities has hosted some of the biggest names in comedy and continues to attract up-and-coming talent from across the country. If you're looking for a night of laughs and entertainment, the Hilarities 4th Street Theatre should definitely be on your list of places to visit in Cleveland.
13. Check out the famous Grog Shop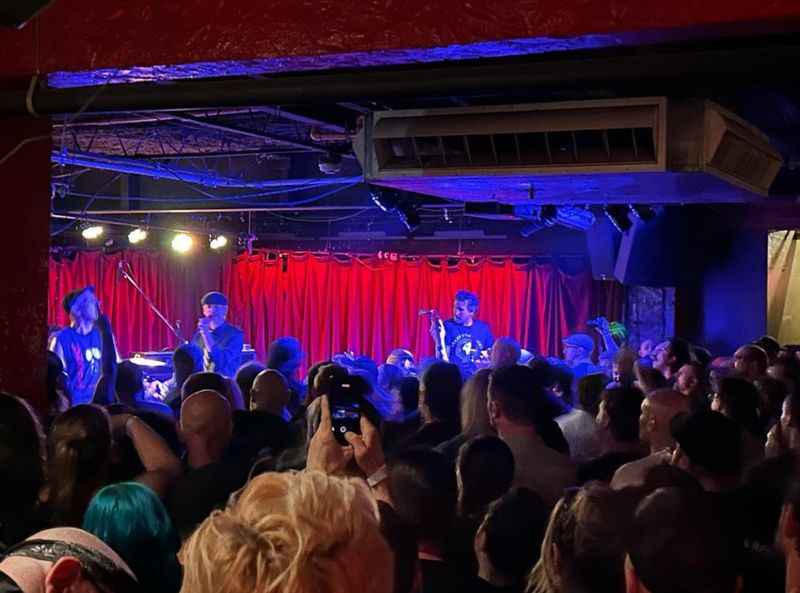 The Grog Shop is a popular music venue in Cleveland Heights. It has been a staple of the Cleveland music scene for over 25 years, hosting a wide variety of acts, from indie rock bands to famous hip-hop artists to local talent.
The venue also features a full bar and often hosts special events, including comedy shows and open mic nights. If you're a music lover looking for a unique experience in Cleveland, the Grog Shop is definitely worth a visit.
14. Step back in time at the Velvet Tango Room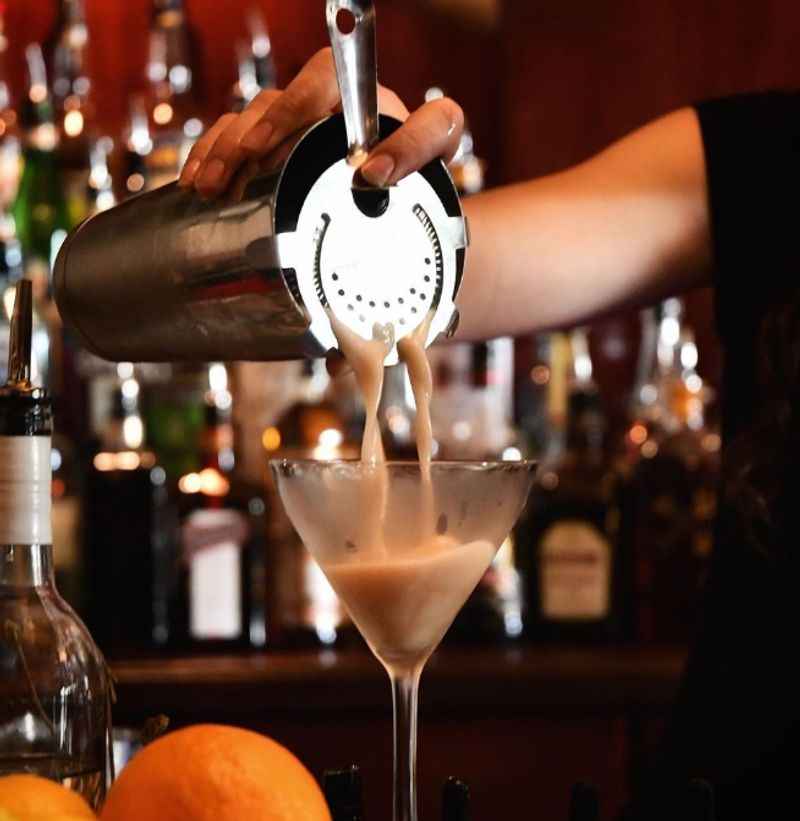 The Velvet Tango Room in Cleveland's Tremont neighborhood is a speakeasy-style cocktail lounge that transports you back to the glamour and intrigue of the Prohibition era. The bar is known for its handcrafted cocktails, served in vintage glassware.
The bar's dim lighting, vintage décor, and live jazz music create a sophisticated and intimate atmosphere. The bar also offers live jazz music on select nights, which adds to the sultry and sophisticated vibe.
15. Explore the Cleveland Flats
The Flats is a historic neighborhood in Cleveland that has undergone a revitalization in recent years, making it a popular destination for locals and visitors alike. Located on the banks of the Cuyahoga River, The Flats offers a variety of bars, restaurants, and entertainment venues.
After the sun goes down, the riverfront is illuminated with lights, creating a vibrant and exciting atmosphere. You can enjoy a drink or a meal at one of the many bars and restaurants that line the river, take a sunset cruise on the Goodtime III, or enjoy dancing at one of the neighborhood's nightclubs.
16. Play retro arcade games at the Superelectric Pinball Parlor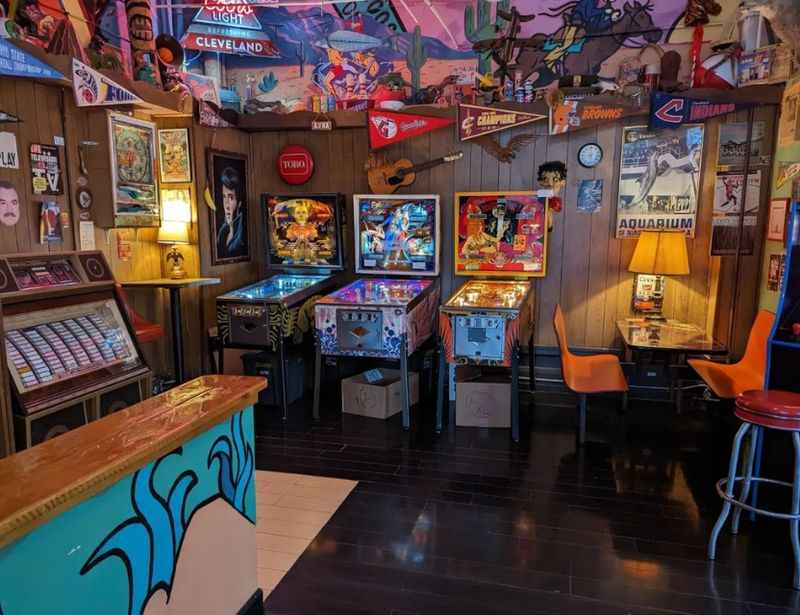 Superelectric Pinball Parlor, located in the heart of the Gordon Square Arts District in Cleveland, is a retro-style arcade that features over 20 classic arcade machines from the 1970s and 1980s.
The parlor's vintage décor, neon lights, and vibrant atmosphere create a nostalgic ambiance that will transport you back in time. The parlor also features a bar that serves craft beer and cocktails, making it a great spot to unwind and have some fun.
17. Go on a night hike in Cuyahoga Valley National Park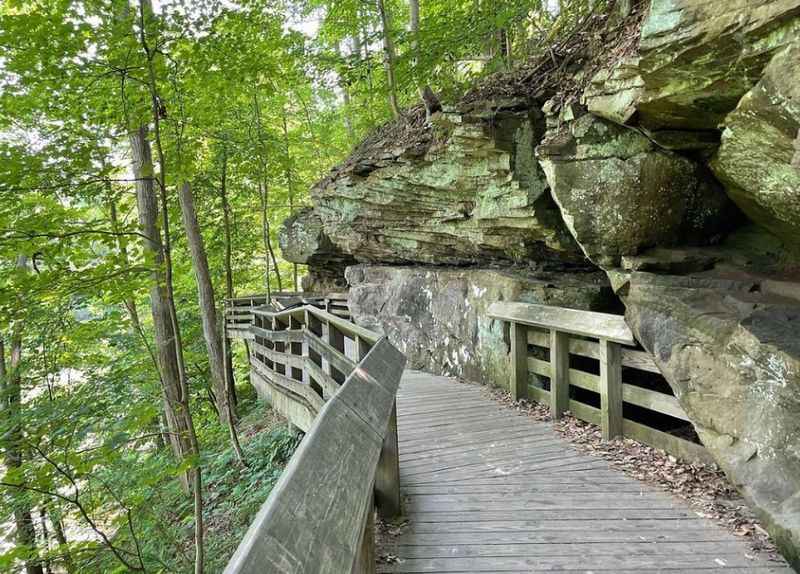 Searched far and wide but there's almost no pictures of night hikes in this place, saw one and they are below this text. Doesn't look good.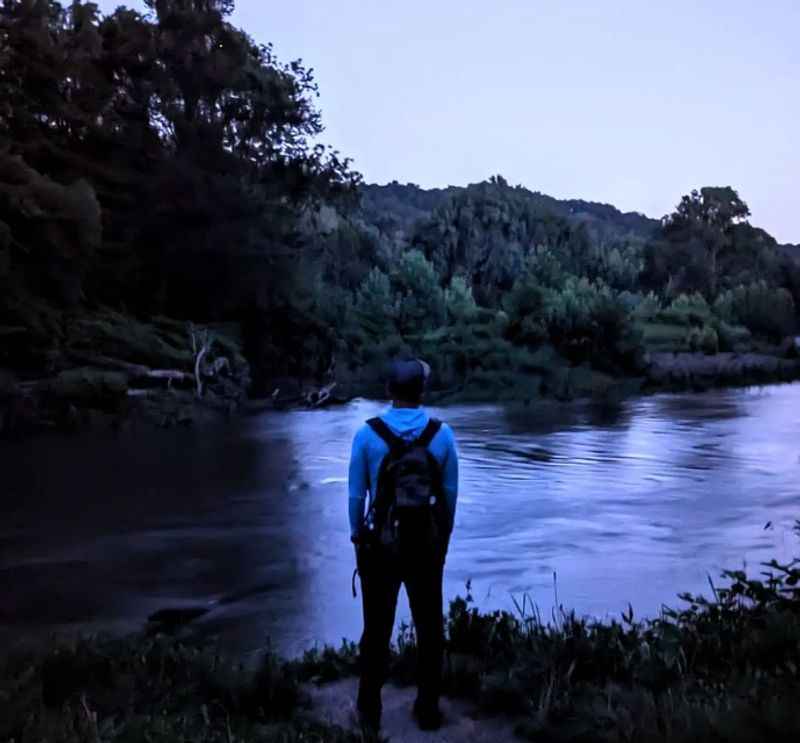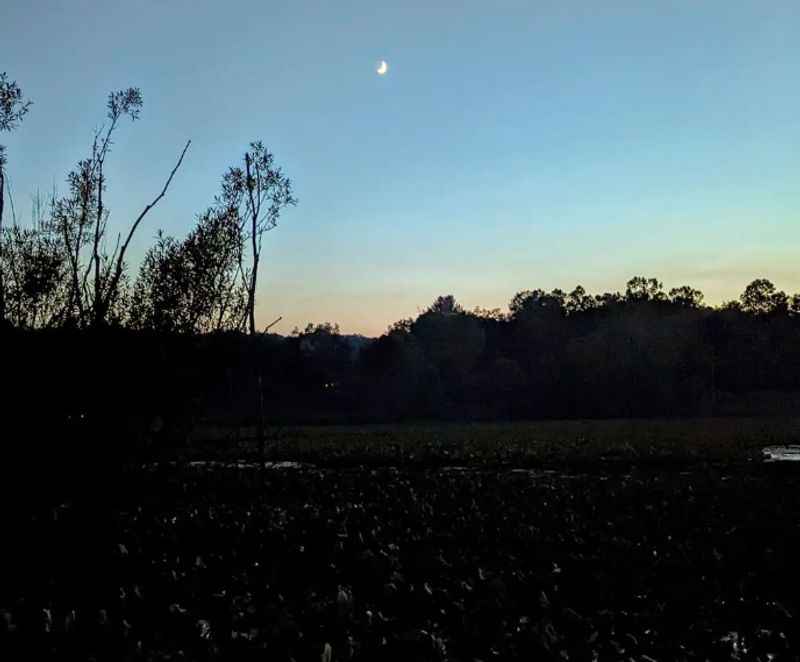 Cuyahoga Valley National Park, located between Cleveland and Akron, is a stunning natural oasis that offers a range of outdoor recreational opportunities. The park features over 125 miles of hiking trails, scenic waterfalls, and a historic railroad that runs through the park.
The park offers a range of ranger-led night hikes and stargazing events that allow visitors to explore the park's natural beauty under the stars. If want to enjoy the peace and quiet of nature at night, a visit to Cuyahoga Valley National Park is an experience that should not be missed.
18. Attend a concert at Severance Hall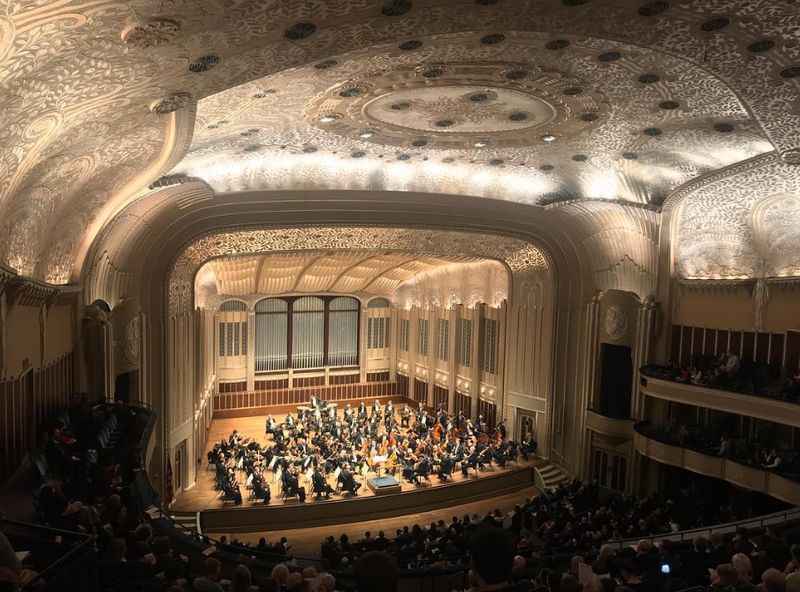 Severance Hall, located in the University Circle neighborhood of Cleveland, is home to the renowned Cleveland Orchestra and is considered one of the most beautiful concert halls in the world.
The hall's stunning Art Deco architecture creates a one-of-a-kind atmosphere that is perfect for enjoying classical music. Its superb acoustics, coupled with the world-class musicianship of the Cleveland Orchestra, make for an unparalleled musical experience that will leave you feeling inspired.
19. Visit the Rock and Roll Hall of Fame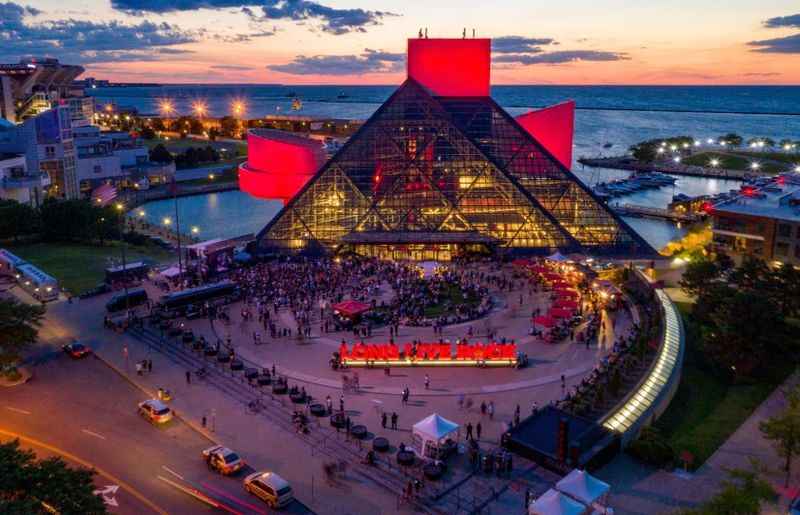 The Rock and Roll Hall of Fame, located in Cleveland features a comprehensive collection of artifacts highlighting the biggest names and moments in rock and roll history, from Elvis Presley to The Beatles, to Nirvana and beyond.
The stunning architecture of the building, designed by world-renowned architect I.M. Pei, is also more striking at night, making it a perfect destination for a unique and memorable evening outing. Ticket prices are around $25- $35.
20. Take a tour of the Great Lakes Brewing Company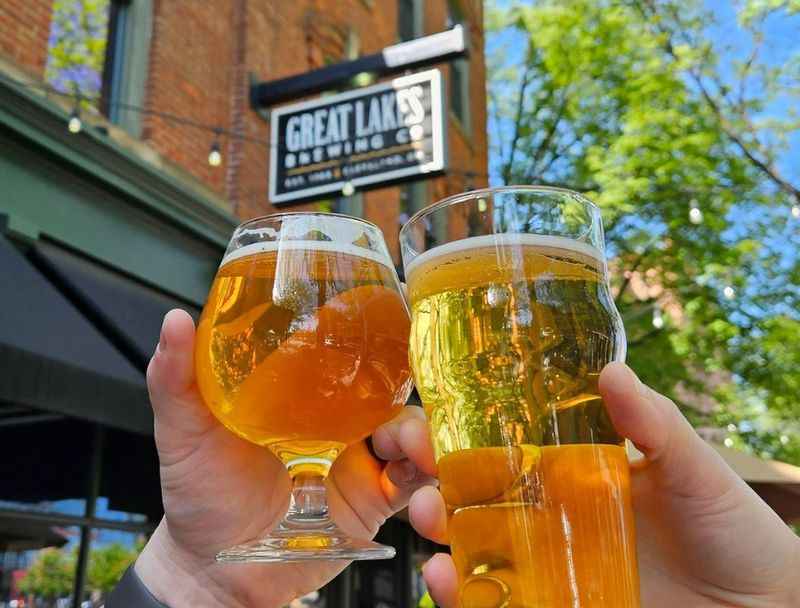 Great Lakes Brewing Company is a craft brewery on Market Ave, Cleveland, OH. It was founded in 1988 and has since become one of the most well-known and respected breweries in the region.
The brewery offers tours, tastings, and a restaurant serving up delicious pub fare, all in a unique and inviting atmosphere. You can learn about the brewing process, sample a variety of Great Lakes beers, and enjoy the lively and welcoming atmosphere the brewery is known for.
21. Explore the Gordon Square arts district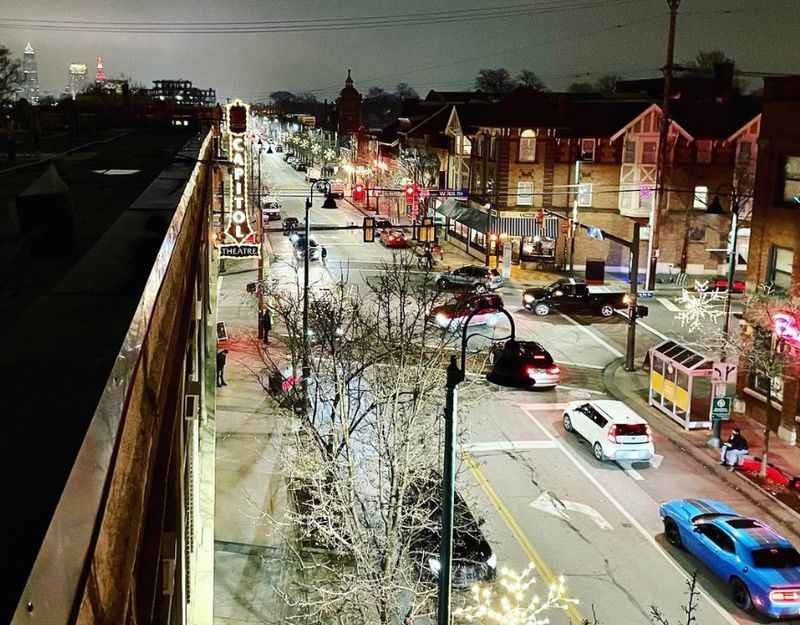 Gordon Square Arts District, located on the west side of Cleveland, is home to a variety of art galleries, theaters, and music venues, making it a hub for artists and performers. At night, the district comes alive with a range of trendy restaurants, bars, and live concert venues.
The Capitol Theatre, located in the heart of the district, is a historic movie theater that is a popular spot for a night out. The district's eclectic atmosphere, coupled with its range of cultural and nightlife options, make it a must-visit destination for visitors and locals alike.
22. Feel the buzz of the Gateway District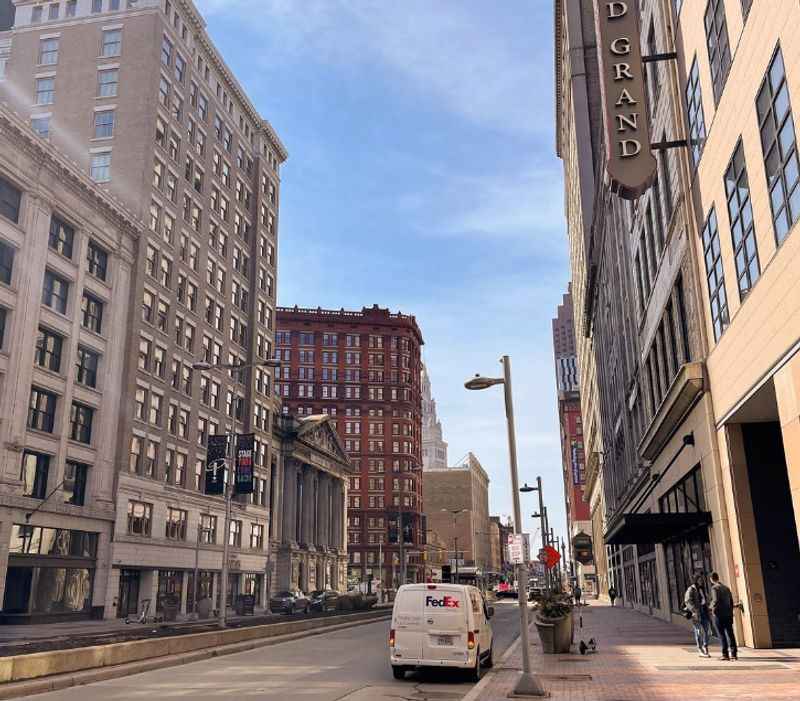 The Gateway District in downtown Cleveland is a vibrant neighborhood that offers a range of dining, entertainment, and nightlife options. The district is home to the Quicken Loans Arena and Progressive Field, making it a hub for sports fans.
The neighborhood boasts a variety of restaurants, ranging from upscale steakhouses to trendy gastropubs, as well as bars and nightclubs. The district is particularly lively on nights when there are events at the nearby stadiums, as fans flock to the area to celebrate before and after the game.
23. Catch a movie at the historic Capitol Theatre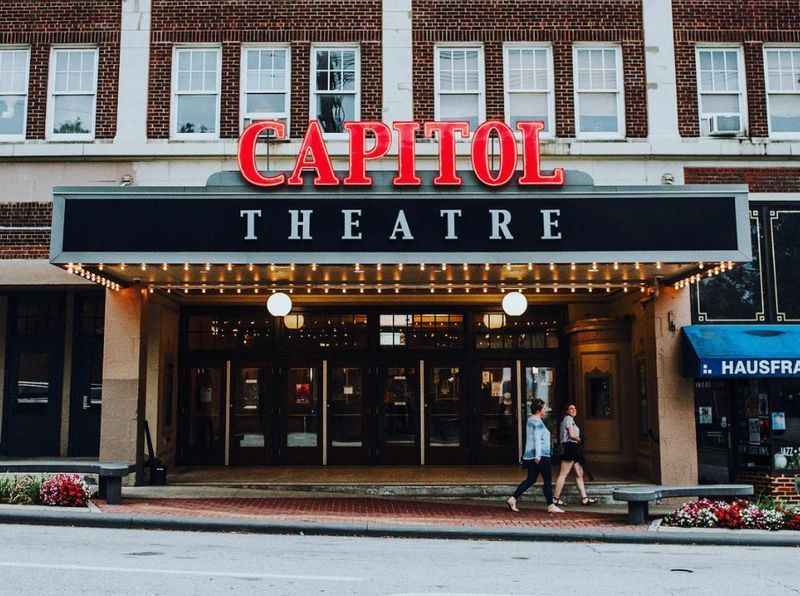 The Capitol Theater is a historic movie theater on West 65th St. Cleveland, OH. Originally opened in 1921, the theater has undergone extensive renovations in recent years, preserving its classic architecture while incorporating state-of-the-art technology.
The theater features state-of-the-art facilities and a bar and lounge area that serves a variety of drinks and snacks. Visitors can enjoy a diverse selection of films, including art house, independent, and classic movies, as well as special events such as film festivals.
24. Challenge yourself with a ninja warrior course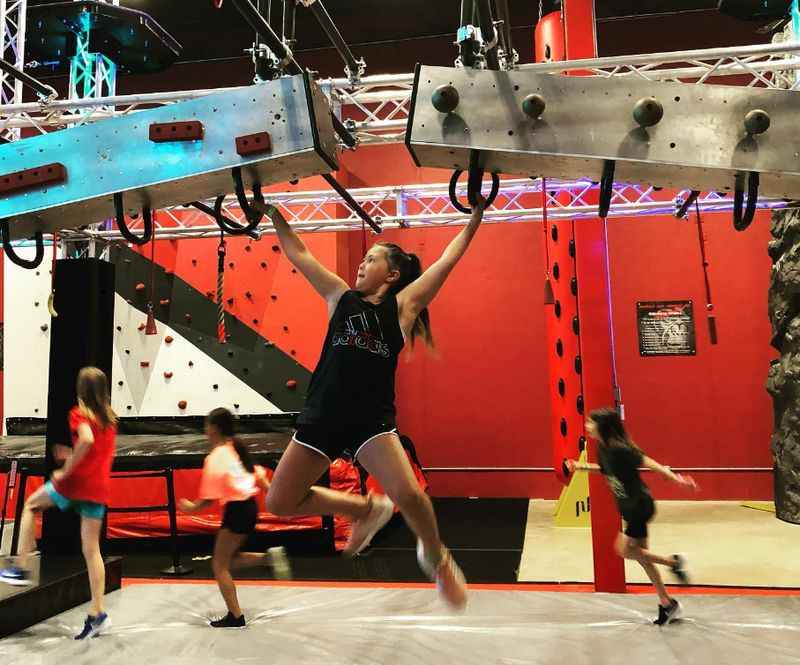 The Ninja Warrior Course at Adrenaline Monkey in Cleveland is an exciting destination that offers a unique experience for visitors. The course is designed to test your physical abilities, featuring a range of obstacles like warped walls, cargo nets, and balance beams.
The course is suitable for all ages and fitness levels, making it a fun and active destination for families, friends, and solo adventurers. The facility also offers other activities, such as rock climbing and aerial ropes courses.
25. Discover the culinary delights of Little Italy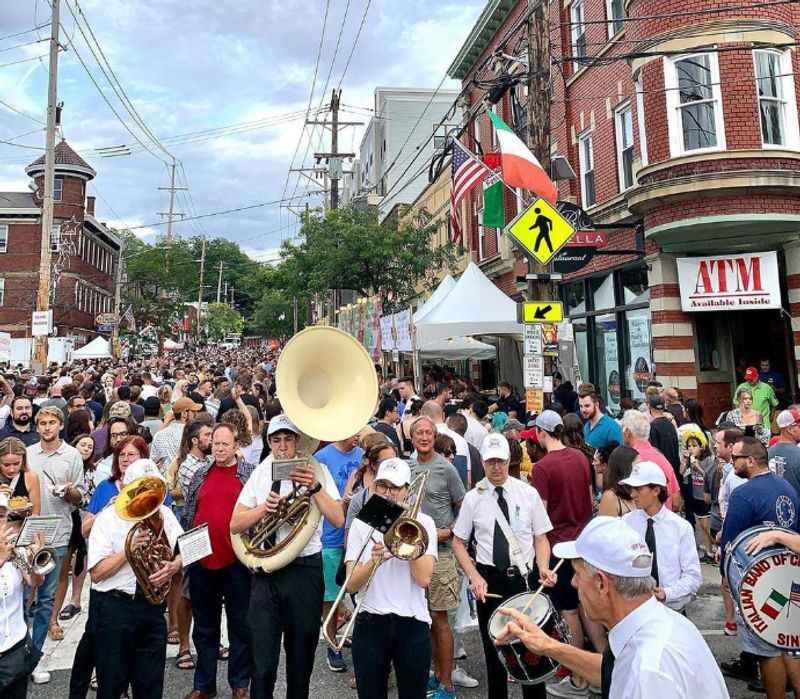 Little Italy is a charming neighborhood in Cleveland, within walking distance of the famous Rockefeller Park. Here, you can enjoy a wide range of culinary delights, including traditional Italian cuisine, pizza, gelato, and pastries.
The neighborhood is also home to several art galleries, boutique shops, and cultural institutions, such as the Italian Cultural Garden and the Cleveland Museum of Art. 
With its quaint streets, colorful buildings, and lively atmosphere, Little Italy is a great place to spend an afternoon or evening exploring.
26. Discover the fascinating history of Duck Island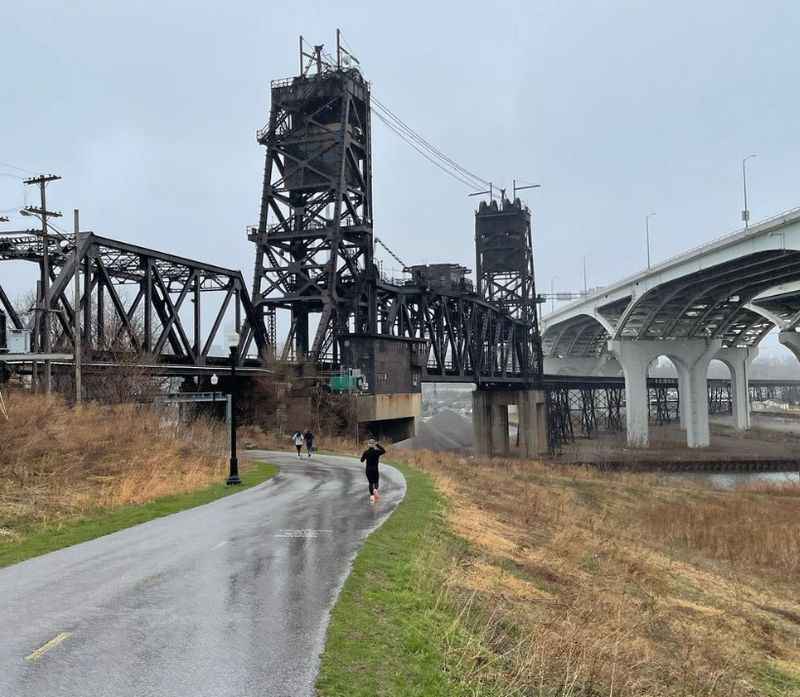 Duck Island is a neighborhood located in the Tremont area of Cleveland, Ohio. The area has a rich history that includes its role in the prohibition era of the 1920s and 1930s. During Prohibition, this neighborhood was where smugglers would "duck" from the law.
Today, visitors to Duck Island can explore this colorful chapter in Cleveland's history by visiting the area's many historic buildings and landmarks and experiencing the atmosphere of a bygone era, with many establishments featuring period décor and serving classic cocktails.
27. Have dinner at Mama Santa's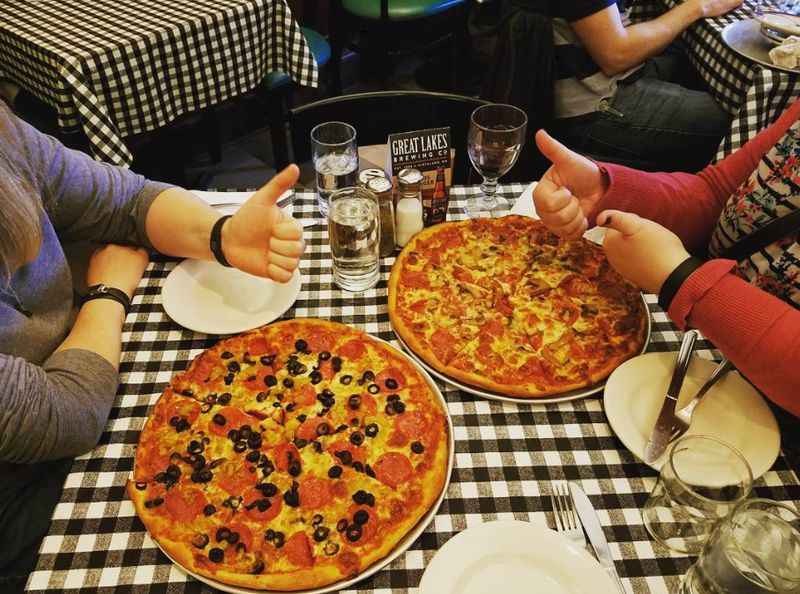 Mama Santa's is a family-owned and operated Italian restaurant that has been serving up delicious homemade pizzas, pasta, and sandwiches since 1961. This cozy eatery is located in the heart of Little Italy and is a popular spot for locals looking for a late-night snack or meal.
The restaurant's kitchen stays open until 2 am on weekends, making it a great option for those looking for a bite to eat after enjoying the city's nightlife. The menu features a variety of classic Italian dishes and pizzas.
28. Grab a sweet treat at Honey Hut Ice Cream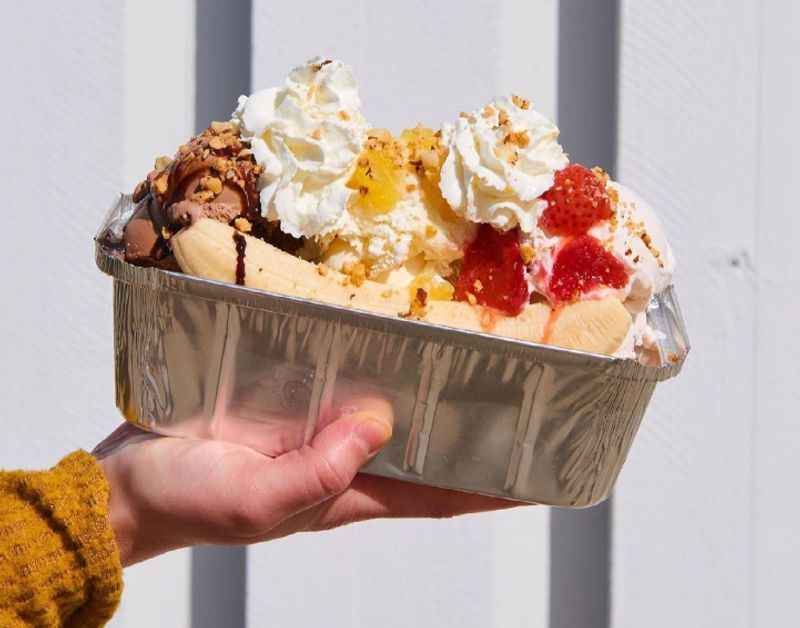 With several locations throughout Cleveland, including one in the lively Ohio City neighborhood, Honey Hut Ice Cream is a great spot for a late-night ice cream fix.
The shop stays open until 11 pm on weekdays and midnight on weekends, so you can satisfy your sweet tooth even after the sun goes down. Try their signature flavor, Honey Pecan, or branch out and try one of their unique flavors, like honey lavender and chocolate cabernet.
29. Head to Cleveland's AsiaTown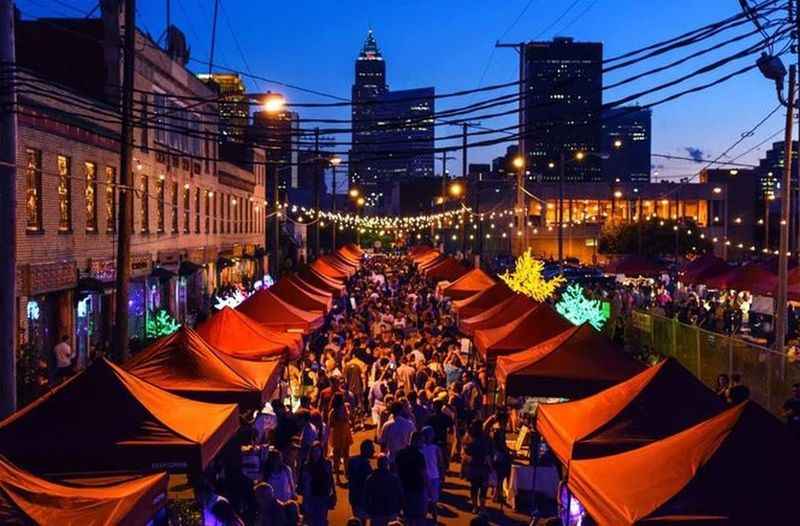 AsiaTown, located on Cleveland's east side, is a vibrant neighborhood and home to a diverse range of Asian restaurants, markets, and businesses, making it a great place to explore and discover new flavors and experiences.
Asiatown is an ideal spot to sample authentic Asian cuisine, with dozens of restaurants serving up everything from sushi to dim sum to Korean barbecue. The neighborhood also hosts the annual Cleveland Asian Festival, which celebrates the cultural heritage of the community with delicious food, music, dance, and more.
30. Moonlight mini golf
According to the Cleveland Metro Parks website, this is not place for "mini" golf but the actual golf.
Moonlight golf is a unique activity that can be enjoyed in Cleveland at the Rocky River Reservation, which features a beautiful 18-hole course. Playing miniature golf under the stars and moonlight adds a magical touch to the experience.
This is a fun way for families, couples, or groups of friends to get active in the Cleveland area and enjoy the fresh air and beautiful surroundings. The course is open until late, allowing visitors to take in the peacefulness and tranquility of the park.
31. Attend the annual Twilight at the Zoo event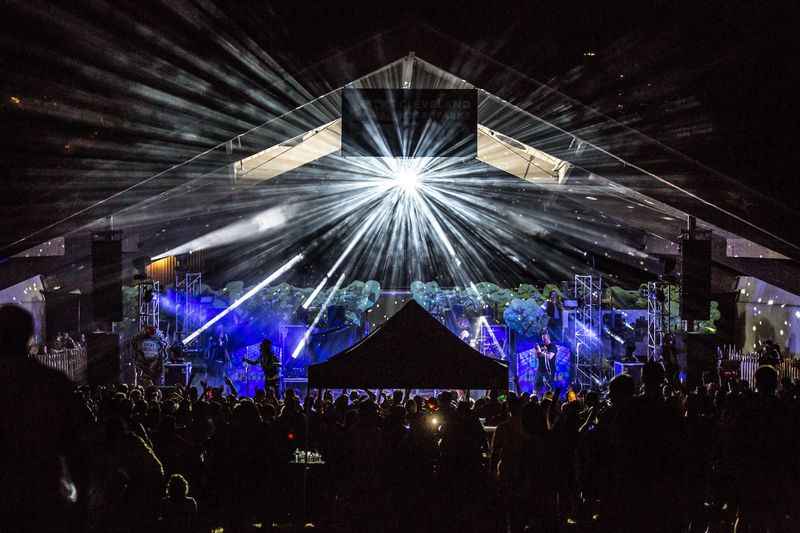 The Cleveland Metroparks Zoo is one of the most popular attractions in Cleveland, offering visitors the chance to see animals from around the world in a beautiful and immersive setting. One of the most exciting events at the zoo is the annual fundraiser, Twilight at the Zoo.
This nighttime event features live music from some of Cleveland's top bands, as well as food and drink vendors serving up delicious treats. Visitors can experience the zoo in a different light, and enjoy the event's magical atmosphere.
32. Take your kids or date to Aut-O-Rama Twin Drive-In Theatre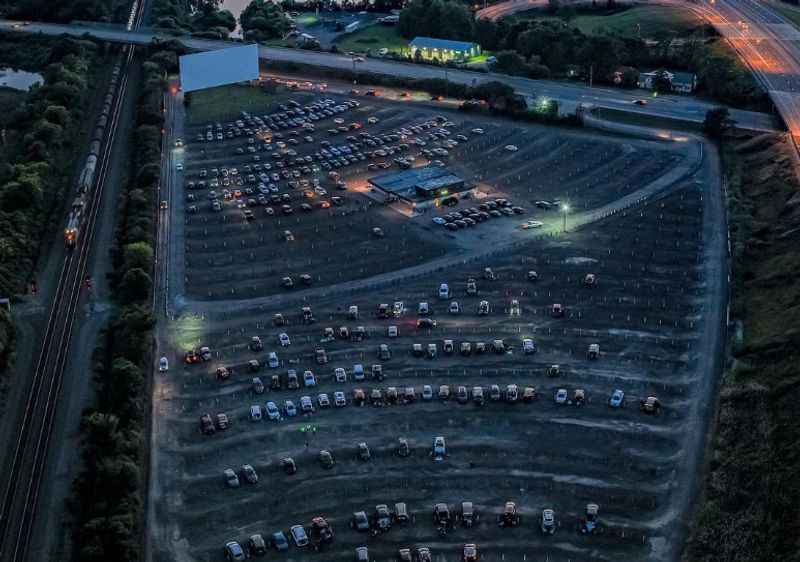 The Aut-O-Rama Twin Drive-In Theatre is a beloved entertainment venue in North Ridgeville, Ohio, that has been providing family-friendly fun for generations. As one of the few remaining drive-in theaters in the country, Aut-O-Rama offers a unique and nostalgic movie-going experience.
You can choose between a variety of new releases and classic films and enjoy them all from the comfort of your car. Whether you're looking for a unique date idea or a family outing with the kids, the Aut-O-Rama Twin Drive-In Theatre is a fun place to spend your evening.
33. Try your luck at the 24-hour JACK Cleveland Casino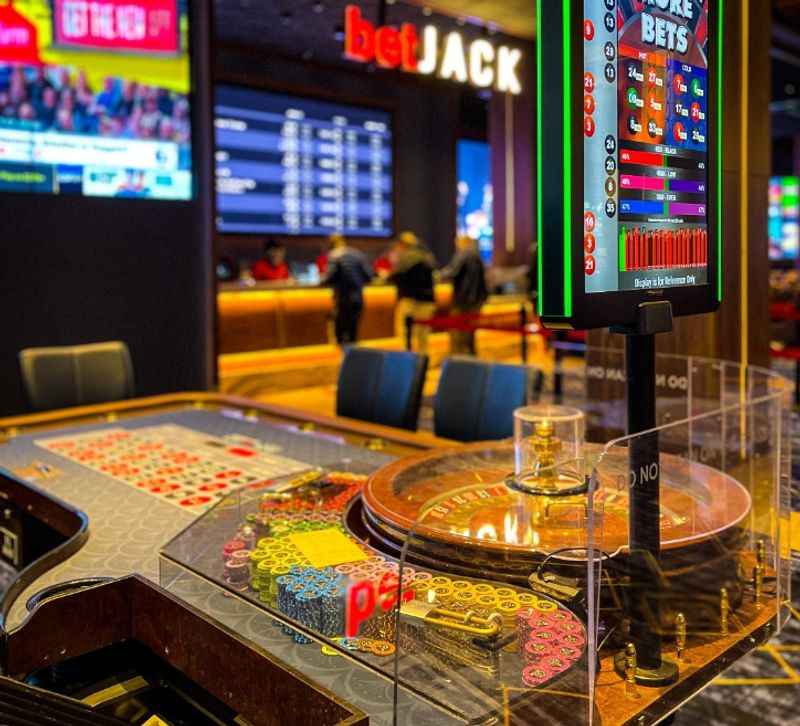 If you are feeling lucky, The JACK Cleveland Casino is a popular destination for those seeking an exciting gaming experience in the heart of Cleveland. The casino is open 24 hours a day, offering non-stop entertainment and gaming opportunities.
With over 1,300 slot machines, as well as table games like blackjack, roulette, and craps, there's something for everyone at this bustling casino. Additionally, the venue features a variety of restaurants and bars, ensuring that visitors can refuel and relax between rounds.
34. Check out the Agora Theatre and Ballroom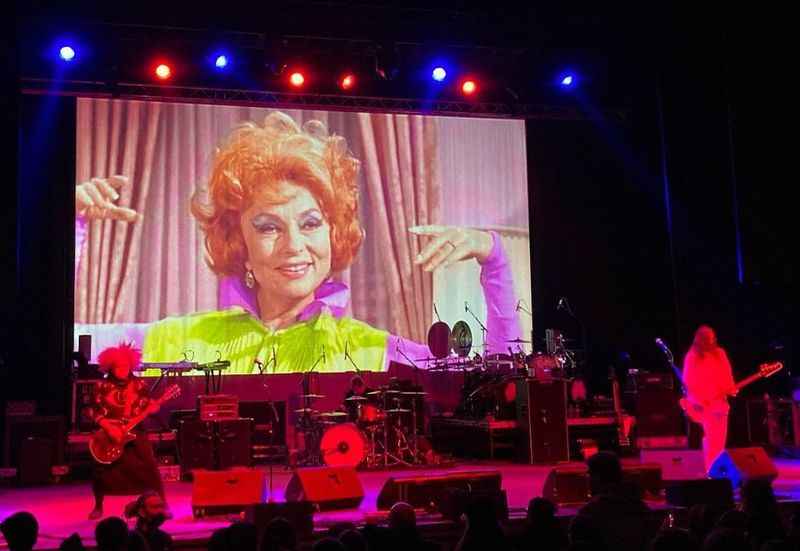 The Agora Theatre and Ballroom is a historic live music venue in Cleveland that has been a fixture of the city's music scene since it first opened in 1966. It has hosted countless legendary performers over the years, from The Rolling Stones to The Who to Bruce Springsteen.
Today, the Agora continues to attract top-tier musical acts and live shows from a wide range of genres. Visitors to the Agora can enjoy its spacious dance floor, balcony seating, and state-of-the-art facilities, all housed in a beautifully restored historic building.
35. Stop by for a drink and snack at the Fairmount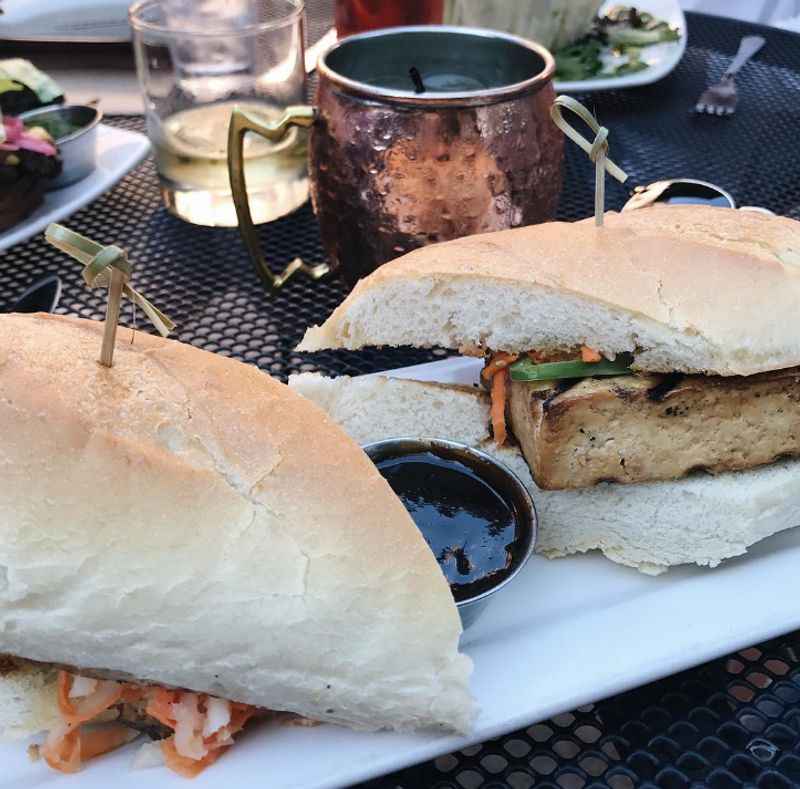 The Fairmount is a charming neighborhood spot with a patio in the historic district of Cleveland Heights. Known for its cozy and inviting atmosphere, the Fairmount offers a delicious menu of elevated pub fare and craft cocktails.
With a focus on community and hospitality, this beloved establishment has become a staple of the Cleveland Heights neighborhood. Whether you're looking for a casual dinner or happy hour drinks, The Fairmount is a top spot to enjoy the warm and welcoming atmosphere in Cleveland.
36. Check out the bands at the Music Box Supper Club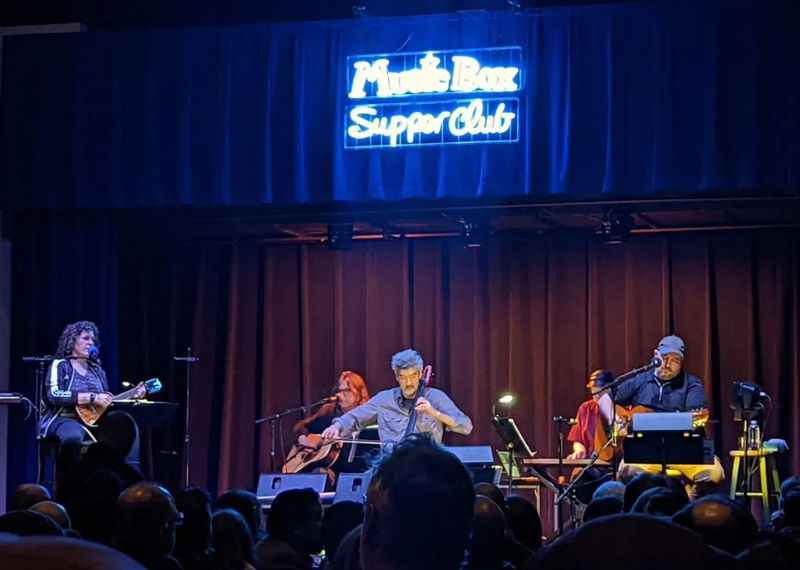 The Music Box Supper Club is a premier entertainment venue on the river waterfront. This unique venue offers a blend of live performances, delicious food, and breathtaking views of the city skyline and the river.
The Music Box Supper Club hosts a variety of musical acts, from local artists to national touring bands, covering genres from classic jazz and blues to rock and pop. You can enjoy dinner and a show, or simply grab a drink and take in the spectacular views from the rooftop deck.
37. Enjoy great food and riverfront views at Rivergate Park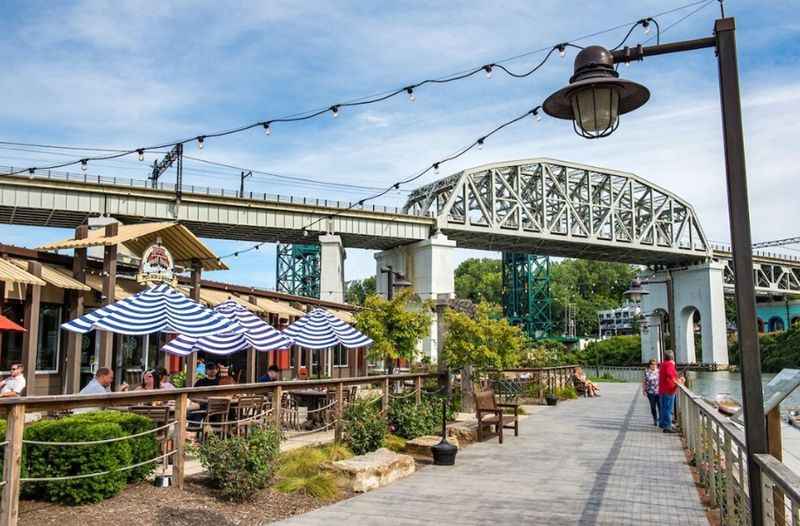 Rivergate Park is a true hidden gem that offers a range of activities and surprises. Tucked alongside the Towpath Trail on Merwin Ave Cleveland, OH, this park is an amazing place to go on a date night and watch the sunset over the nearby bridges.
You can savor a meal at the on-site restaurant, Merwin's Wharf, launch a kayak from the impressive 165-foot floating dock, or explore the urban trails.
Open daily from 7AM to 11PM., the park is a great destination for anyone seeking to experience Cleveland's unique blend of natural beauty and rich history.
FAQs Relating to Things to Do in Cleveland at Night
Let's also look at some frequently asked questions relating to things to do in Cleveland at night.
Does Cleveland have nightlife?
Yes, Cleveland has a vibrant nightlife with plenty of options for entertainment. Whether you're looking for bars, clubs, live music, theater, or sports events, there's something for everyone in Cleveland after dark.
What is there to do in Cleveland on a Friday night?
There are many things to do in Cleveland on a Friday night, depending on your interests.
You can catch a game at the Rocket Mortgage FieldHouse or Progressive Field, enjoy live music at one of the city's many music venues, or check out a show at the Playhouse Square theater district.
You can also grab a drink in a local cocktail bar or have a meal in one of the many restaurants.
What street in Cleveland has all the bars?
There isn't one particular street in Cleveland that has all the bars, as the city has a variety of neighborhoods and districts with their own unique bar scenes. However, some of the most popular areas for bar-hopping include the Warehouse District, Ohio City, and the Tremont neighborhood.
What is Cleveland Ohio best known for?
Cleveland is best known for its contributions to music, sports, and industry. Among its famous residents are Eliot Ness, James A. Garfield, and John D. Rockefeller.
The city is home to the Rock and Roll Hall of Fame, the Cleveland Museum of Art, the Great Lakes Science Center, and the 100-year-old West Side Market. There are also several famous sports teams, including the Cleveland Cavaliers, Cleveland Browns, and Cleveland Indians.
Finally, Cleveland is often associated with its industrial past, particularly its role in the steel industry.
Summing Up: The Best Things to Do in Cleveland at Night
Spending a night in Cleveland offers an eclectic mix of unique and exciting activities for visitors and locals alike.
Whether you're exploring the city's vibrant neighborhoods, enjoying a show at one of the many concert venues or comedy clubs, or savoring irresistible local treats at one of the city's renowned eateries, there's so much fun to be had after the sun goes down.
Cleveland's diverse and welcoming culture provides endless opportunities to make memories and have a good time. So, get out there and experience all the fun activities in Cleveland.