27 Best Things to Do in Anaheim at Night & Late Afternoon | 2023 (with Photos)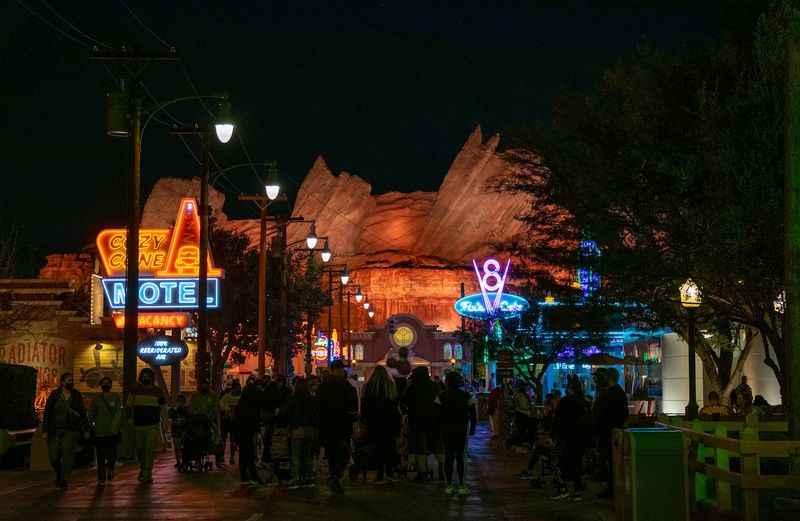 A vibrant city in Southern California, Anaheim offers an abundance of unique and exciting experiences that come to life after the sun sets.
Nestled on the iconic West Coast, between San Diego and Los Angeles, Anaheim is a playground for evening adventures.
Whether you're seeking family-friendly entertainment, thrilling attractions, or lively nightlife, this dynamic city has it all.
Get ready to embark on an unforgettable journey through the illuminated streets and discover the 27 best things to do in Anaheim at night.
Most Recommended Thing to Do
Courtyard by Marriott Anaheim Theme Park Entrance
Our Top Choice Restaurant
Top Choice Restaurant: The Ranch Restaurant
Our Top Choice Bar for Nightlife
High 80s F° in high season
Buses, trains, taxis, ride-sharing apps
Average Cost ($, $$, $$$)
My Top Recommendation
Spend a day exploring the magical Disneyland Resort, where childhood dreams come to life through enchanting characters and thrilling attractions.
Discover the wonders of California Adventure Park, with its exhilarating rides and vibrant shows, or immerse yourself in the nostalgic charm of Main Street, U.S.A.
Whether you're enjoying the classic rides or meeting Mickey Mouse himself, Disneyland Resort is an unforgettable experience for everyone.
In addition to Disneyland, Buena Park presents the opportunity to embark on thrilling adventures at Knott's Berry Farm, an amusement park filled with exhilarating roller coasters and family-friendly attractions. Visit the unique Medieval Times Dinner & Tournament, where you can witness a medieval jousting tournament while feasting on a hearty meal. Discover the fascinating world of marine life at the Pirate's Dinner Adventure, where swashbuckling pirates entertain you with acrobatics and a captivating storyline. Buena Park also offers delicious dining options and opportunities for shopping, making it the perfect destination for a memorable day of fun and relaxation.
What You'll Need to Bring
Comfortable walking shoes
Sunscreen
Lightweight, breathable clothing
Portable charger for electronic devices
Camera or smartphone for capturing memories
What Not to Miss
Disneyland Park: Iconic amusement park featuring classic Disney characters and thrilling rides.
Knott's Berry Farm: Popular theme park with a mix of thrilling roller coasters and Old West-themed attractions.
Anaheim Packing District: Vibrant food hall showcasing diverse culinary options and live entertainment.
Angel Stadium of Anaheim: Home of the Los Angeles Angels baseball team.
Honda Center: Multi-purpose indoor arena hosting hockey games, concerts, and other events.
Flightdeck Flight Simulation Center: Experience realistic flight simulations in a cockpit replica.
Muzeo Museum and Cultural Center: Exhibits showcasing art, history, and culture in the heart of Anaheim.
Adventure City: Family-friendly amusement park with rides, shows, and a petting zoo.
Downtown Disney District: Outdoor shopping and dining area with live entertainment, located next to Disneyland Park.
Medieval Times Dinner & Tournament: Medieval-themed dinner show featuring jousting and feasting.
What to Avoid
Crowded Amusement Parks: Avoid visiting popular amusement parks during peak times to avoid large crowds and long waiting times for rides and attractions.

High Tourist Season: Try to avoid traveling to Anaheim & Buena Park during the high tourist season to enjoy your visit without the crowds and potentially higher prices.

Rush Hour Traffic: Avoid traveling during peak traffic hours to save time and frustration on the road.
1. Drive around Orange County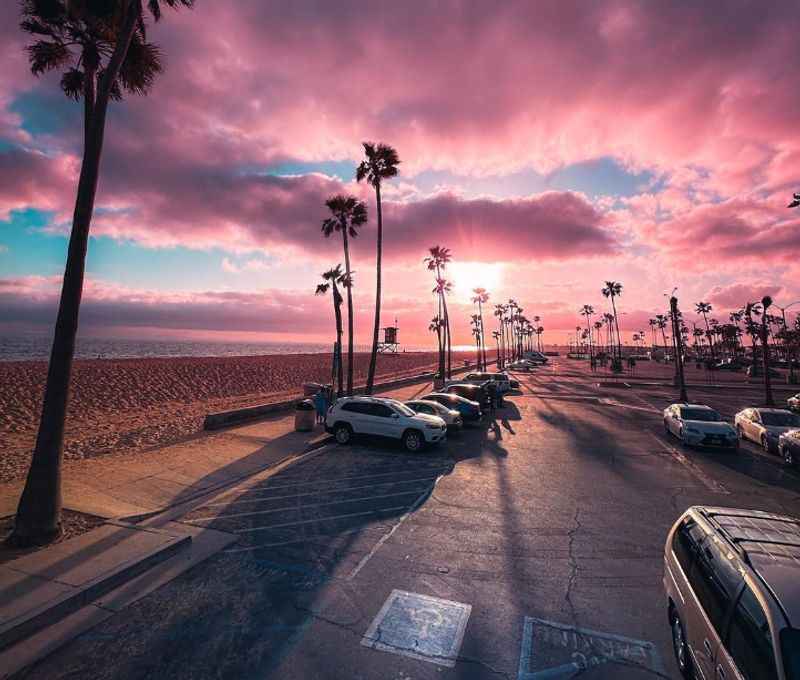 Embark on a fun night adventure by driving around the captivating landscapes of Orange County, Southern California. Cruise along the scenic coastal highways, taking in the breathtaking views of the Pacific Ocean under the starry sky.
Explore the vibrant beach towns and charming coastal communities of Orange County that come alive after dusk.
Enjoy the warm coastal breeze as you drive past iconic landmarks and picturesque neighborhoods of Orange County.
From the bustling streets of Huntington Beach to the laid-back vibes of Laguna Beach, a nighttime drive around Orange County offers a delightful blend of natural beauty, city lights, and the unmistakable charm of Southern California.
2. Visit Anaheim Packing District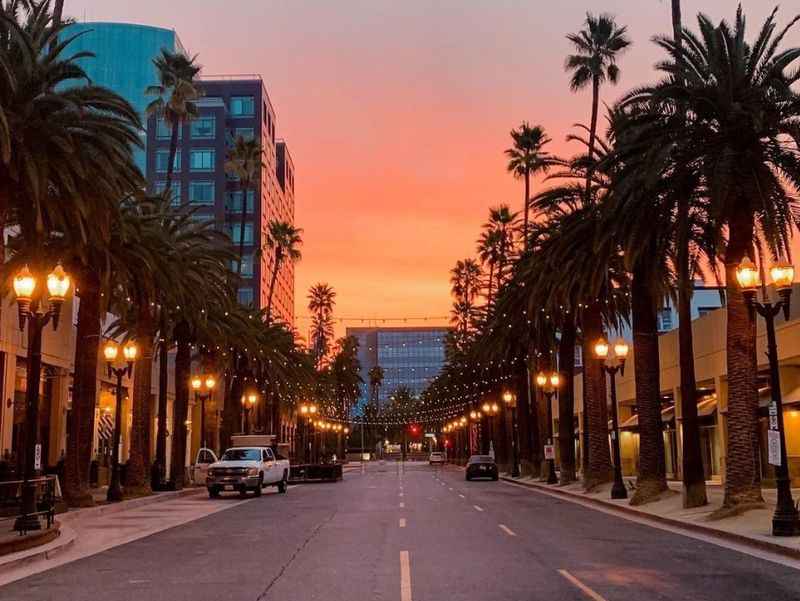 Immerse yourself in the vibrant atmosphere of the Anaheim Packing District, a culinary and cultural hub that is perfect for an evening of exploration. Located in the heart of downtown Anaheim, this historic landmark has been transformed into a foodie's paradise.
Wander through the beautifully restored Packard Building and discover a wide array of gourmet eateries, trendy bars, and unique dining concepts. Indulge in culinary delights from all around the world, from artisanal pizzas to exotic flavors and sweet treats.
Enjoy music performances as you savor your meal, and soak in the lively ambiance of this bustling gathering place.
The Anaheim Packing District offers a truly unique and memorable experience for an evening in Anaheim.
3. Explore Yorba Regional Park for Sunset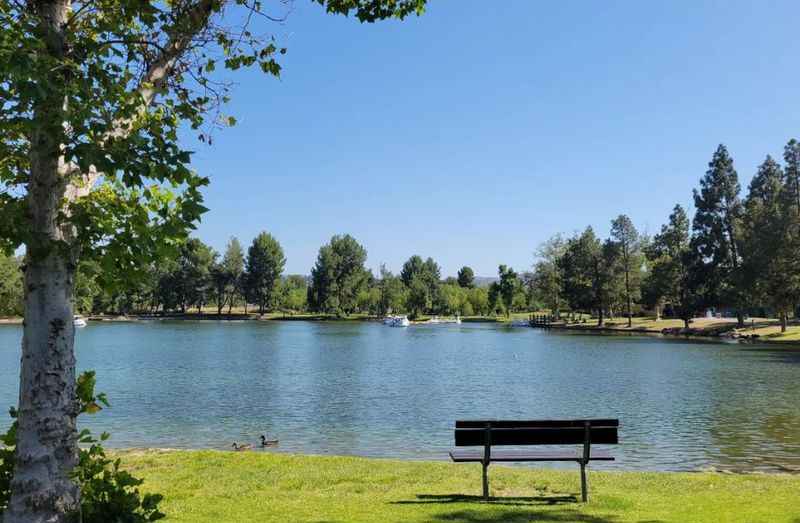 Embark on an adventurous night exploration at Yorba Regional Park, where you can discover the beauty of nature under the moonlit sky. This sprawling park in Anaheim offers a network of hiking trails that wind through lush greenery and serene landscapes.
Lace up your hiking boots and set off on an evening adventure, immersing yourself in the tranquility of nature.
As you trek along the well-maintained trails, you'll encounter scenic viewpoints, wildlife sightings, and the soothing sounds of nature.
Whether you're a seasoned hiker or simply seeking a peaceful evening stroll, Yorba Regional Park provides the perfect setting to reconnect with nature and experience the serenity of the outdoors after dark.
4. Bring kids to Oak Canyon Nature Center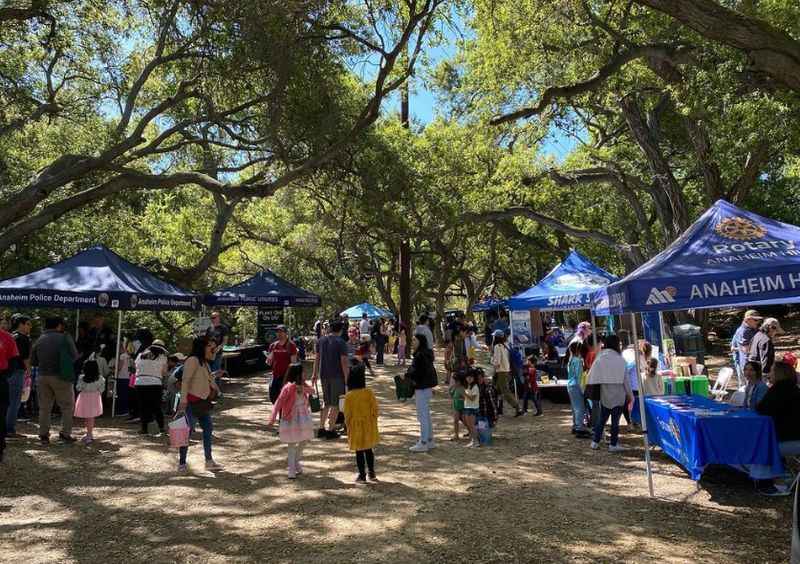 Create a memorable night outing for the whole family by visiting the Oak Canyon Nature Center, nestled within three adjoining canyons in Anaheim. 
This picturesque nature center offers a unique opportunity to connect with the natural world after sunset.
Take a stroll along the well-marked trails, surrounded by towering trees and native plants. Encourage your kids to engage with the interactive exhibits and learn about the local wildlife and ecosystems.
With the moon illuminating your path, you can enjoy the tranquility of the canyons and perhaps even spot nocturnal creatures like owls or bats.
Oak Canyon Nature Center provides a wonderful setting for families to embrace the beauty of nature and create lasting memories together.
5. Have your own Disney California Adventure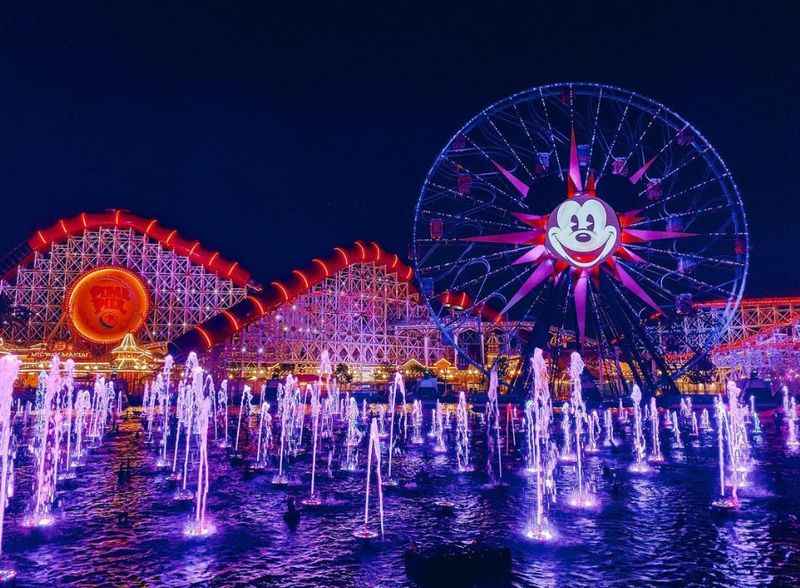 Create your own Disney California Adventure by visiting the iconic Disneyland Park in Anaheim CA. Step into a world of magic and wonder as you explore this beloved theme park in California under the enchanting night sky.
Experience thrilling rides, enchanting shows, and meet your favorite Disney characters as they come to life in a spectacular nighttime parade.
Be mesmerized as you watch fireworks that light up the park, filling the air with joy, excitement and so much fun.
Whether you're a child or a child at heart, visiting Disneyland at night offers an unforgettable experience where dreams really come true. Immerse yourself in the enchantment and let the magic of Disneyland Park create cherished memories that will last a lifetime.
6. Discover Anaheim Convention Center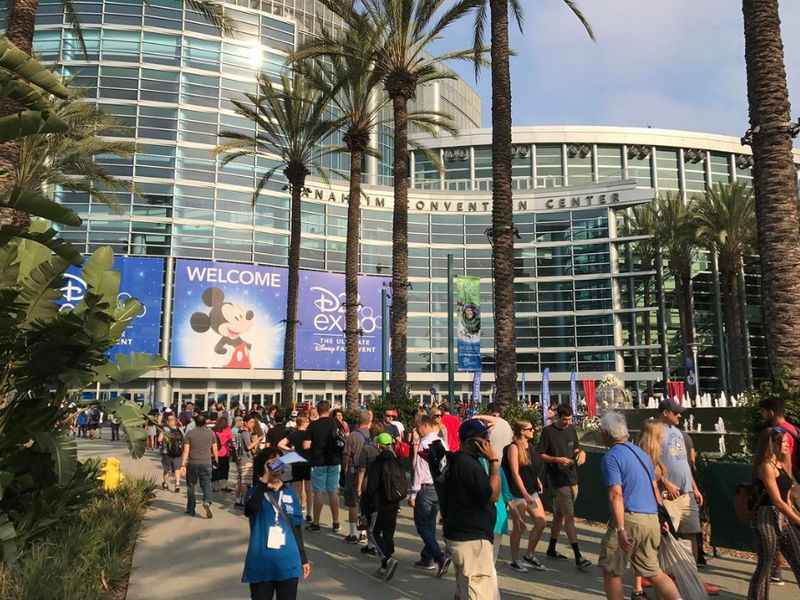 Discover a world of creativity and talent at the Anaheim Convention Center, where local and international artists showcase their works in various exhibitions and events. 
As the sun sets, the convention center transforms into a vibrant hub of artistic expression.
Immerse yourself in captivating art displays, ranging from contemporary paintings to sculptures and multimedia installations. Attend live performances and witness awe-inspiring showcases by talented performers.
From art enthusiasts to casual admirers, the Anaheim Convention Center offers a captivating and immersive experience for all.
Delve into the diverse art scene, appreciate the incredible talent on display, and let the creative energy inspire you during your night in Anaheim.
7. Experience the City National Grove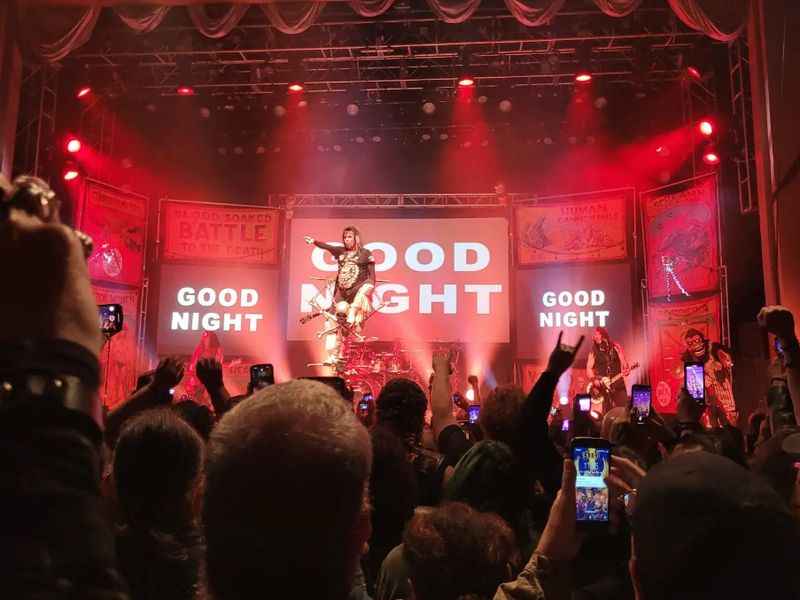 Experience a night of entertainment and live performances at the City National Grove in Anaheim. This premier concert venue showcases a diverse lineup of talented artists from various genres, guaranteeing a memorable experience for music lovers.
From chart-topping musicians to renowned bands and even comedy acts, the City National Grove offers an eclectic mix of performances that cater to all tastes.
Immerse yourself in the energetic atmosphere as you enjoy the electrifying music and captivating stage productions.
With its state-of-the-art facilities and excellent acoustics, the City National Grove provides the perfect setting to create unforgettable memories and enjoy a night of entertainment in Anaheim.
8. Stargaze at Buena Park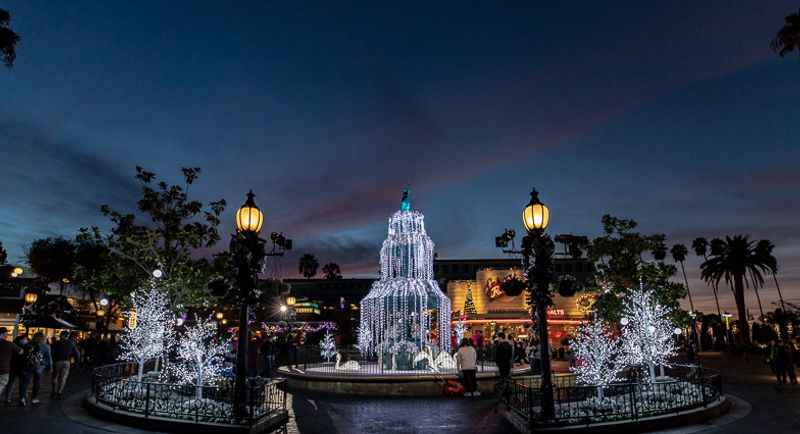 Indulge in a night of stargazing and astronomical wonders at Buena Park, where the celestial realm comes alive with breathtaking beauty. Escape the city lights and find yourself immersed in the tranquility of nature, allowing the vast expanse of the night sky to mesmerize you.
Set up a blanket or a telescope in a quiet corner and marvel at the twinkling stars, constellations, and even the occasional shooting star.
It's a chance to connect with the universe and appreciate the wonders of our galaxy.
Whether you're an astronomy enthusiast or simply seeking a peaceful and awe-inspiring experience, stargazing in Buena Park promises an evening of so much fun and celestial delight.
9. Catch a game at Angel Stadium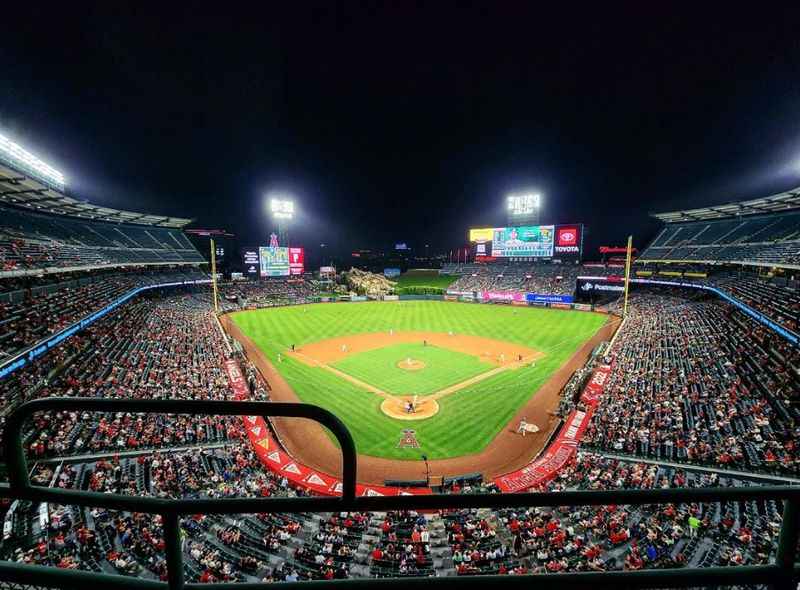 Experience the thrill of America's favorite pastime by catching a game at Angel Stadium, home of the Los Angeles Angels in Anaheim. As the sun sets, the stadium comes alive with the cheers of passionate fans and the crack of the bat.
Immerse yourself in the electrifying atmosphere as you root for the home team or simply enjoy the excitement of the game.
From the iconic Rally Monkey to the captivating on-field action, attending a game at Angel Stadium offers an unforgettable evening of sports entertainment.
Whether you're a die-hard baseball fan or just looking to experience the thrill of a live game, the energy and excitement at Angel Stadium will leave you with memories to cherish.
10. Explore Santa Ana Canyon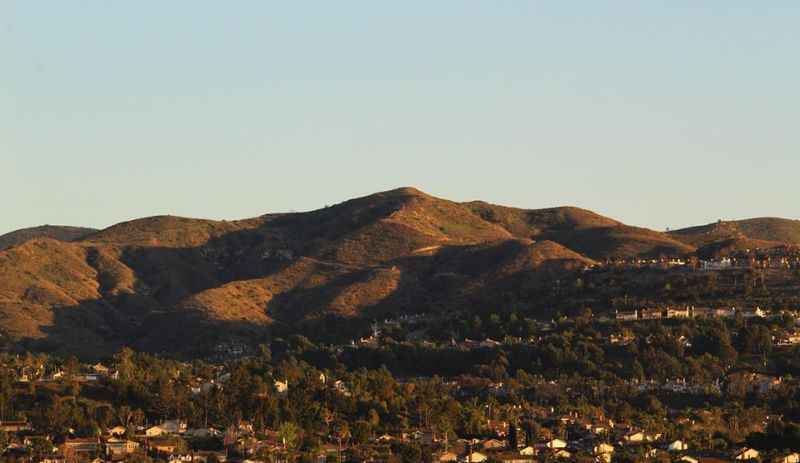 Embark on a captivating journey of exploration as you venture into the scenic Santa Ana Canyon, situated along the banks of the Santa Ana River. This natural wonderland offers a plethora of outdoor activities and opportunities to connect with nature at night.
Lace up your hiking boots and traverse the well-maintained trails, enveloped by the peaceful sounds of the flowing river.
Capture the beauty of the starlit sky reflecting on the tranquil waters. Marvel at the diverse flora and fauna that call this canyon home.
Whether you choose to hike, bike, or simply enjoy a peaceful evening picnic, Santa Ana Canyon provides a serene escape from the bustling city and allows you to immerse yourself in the beauty of nature at its finest.
11. Visit the Honda Center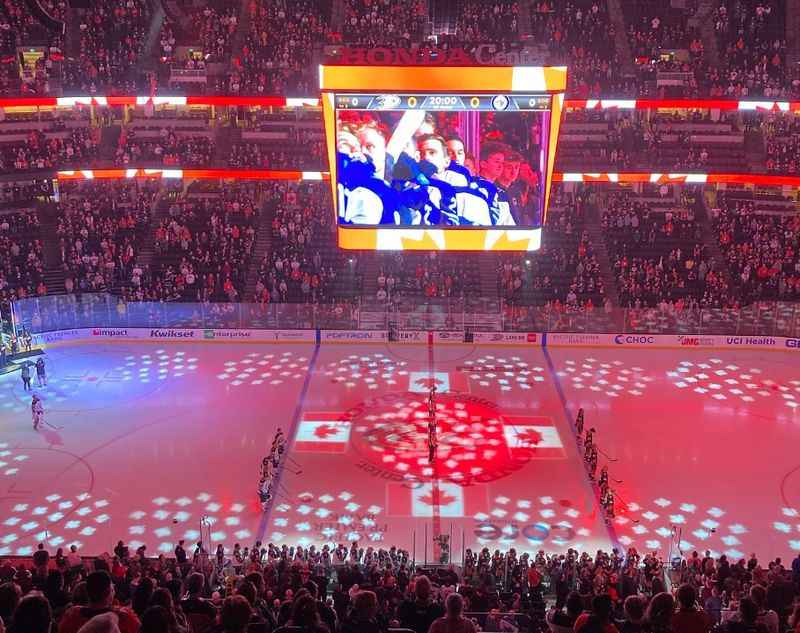 Make your way to the Honda Center in Anaheim and prepare for a night of excitement and adventure. This renowned sports and entertainment venue is home to thrilling events that guarantee an unforgettable experience.
Catch a game of national hockey league featuring the Anaheim Ducks or be captivated by a star-studded concert.
With its state-of-the-art facilities and an impressive lineup of events, the Honda Center offers a myriad of opportunities for entertainment and fun.
The Honda Center promises an evening filled with non-stop fun and memorable experiences for visitors of all ages.
12. Listen to Live Music at one of the Bars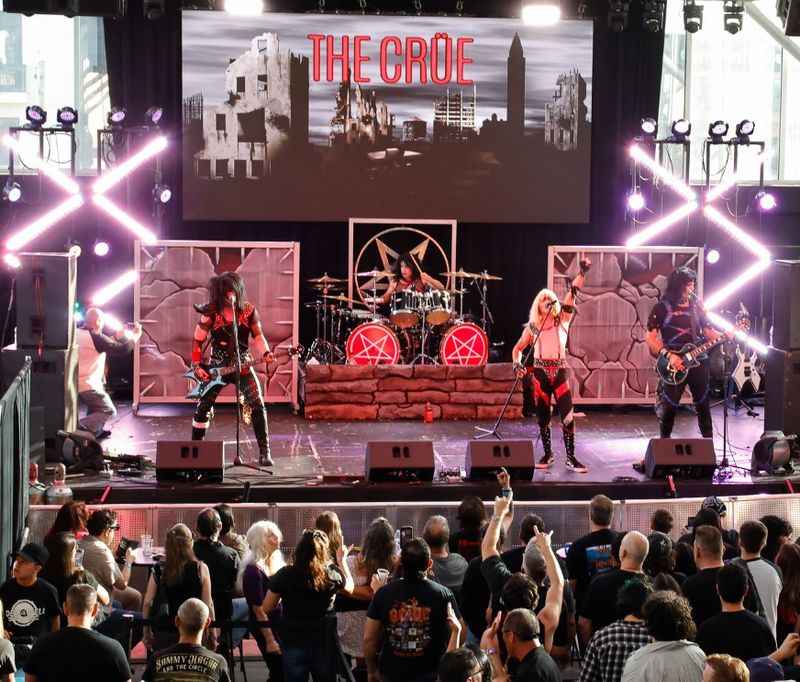 Immerse yourself in the vibrant nightlife of Anaheim by visiting one of the city's lively rooftop bars, where you can enjoy live music, a lively dance floor, and a fantastic atmosphere.
Whether you're celebrating a special occasion like a birthday party or simply looking for a fun night out, these bars offer a unique and exciting experience. Sip on delicious cocktails as you groove to the rhythm of the live music, surrounded by panoramic views of the cityscape.
For even more fun, let loose on the dance floor and create unforgettable memories with friends and loved ones.
The combination of great music, stunning views, and a lively atmosphere ensures a night of pure enjoyment and endless fun at the bars in Anaheim.
13. Bring kids to the Adventure City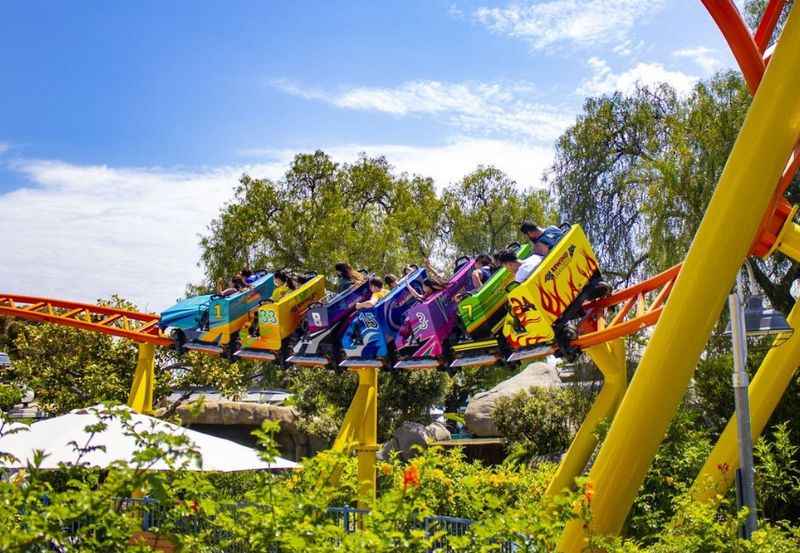 Make unforgettable family memories by bringing your kids to Adventure City, a delightful theme park in Anaheim. Designed with young children in mind, this compact yet exciting park offers a wide range of attractions and rides that cater to their adventurous spirits.
Watch as their eyes light up with joy as they experience a thrilling roller coaster, charming train rides, and interactive shows.
From carousel rides to bumper cars and mini-golf, Adventure City provides endless entertainment for kids of all ages.
With its family-friendly atmosphere and a variety of attractions, this theme park guarantees a night of laughter, excitement, and boundless fun for the entire family.
14. Take a walk at Pearson Park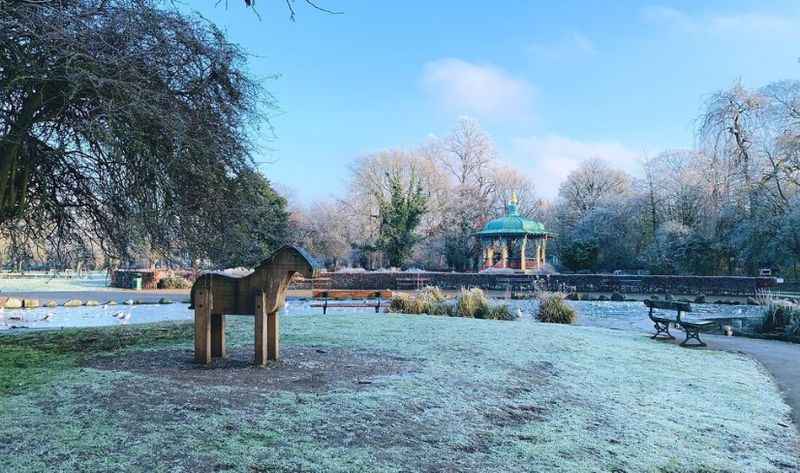 Enjoy a nice evening stroll at Pearson Park, a hidden gem in Anaheim that offers a good location for relaxation and free things to do. Located in the heart of the city, this charming park provides a serene escape from the hustle and bustle.
Take a leisurely walk along the well-maintained pathways of the park, surrounded by lush greenery and beautiful landscapes. Admire the vibrant flowers, enjoy the soothing sounds of nature, and perhaps even spot some wildlife.
The park also features picnic areas where you can bring your snacks and enjoy a casual outdoor meal.
With its peaceful ambiance and cost-free attractions, Pearson Park is the perfect spot to unwind, reconnect with nature, and enjoy a pleasant evening in Anaheim.
15. Enjoy the House of Blues Anaheim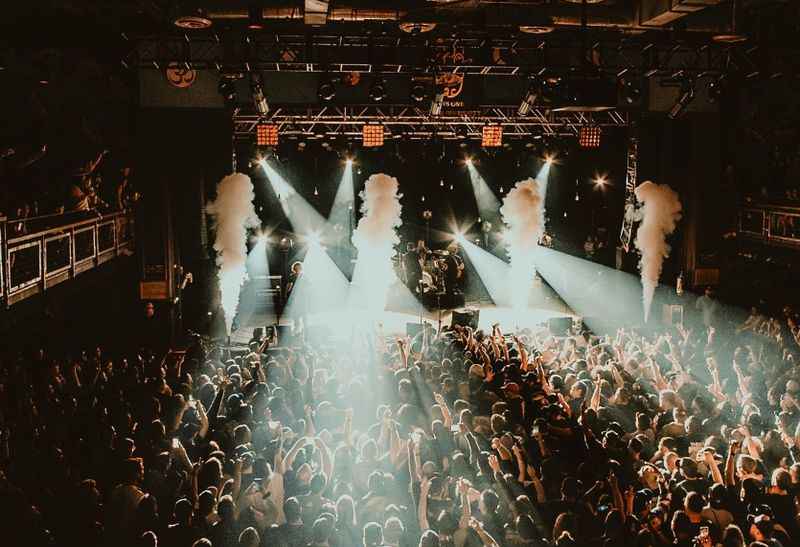 Immerse yourself in the vibrant world of live entertainment at the House of Blues Anaheim. This iconic venue offers an unforgettable night of music, performances, and a fantastic atmosphere. It's one of many things to do in Anaheim at night for music lovers.
From renowned artists to emerging talents, the House of Blues showcases a diverse range of musical genres, ensuring there's something for everyone to enjoy. Dance to the rhythm of your favorite bands, get lost in the soulful melodies of blues artists or sway to the beats of energetic rock bands.
The House of Blues Anaheim provides an intimate and immersive experience, where you can feel the energy of the crowd and connect with the music on a whole new level while being pampered by their great service.
With its unique ambiance and dedication to delivering exceptional live performances, the House of Blues Anaheim is a fantastic place to enjoy a memorable night of entertainment in Anaheim.
16. Feel the breeze at Anaheim Gardenwalk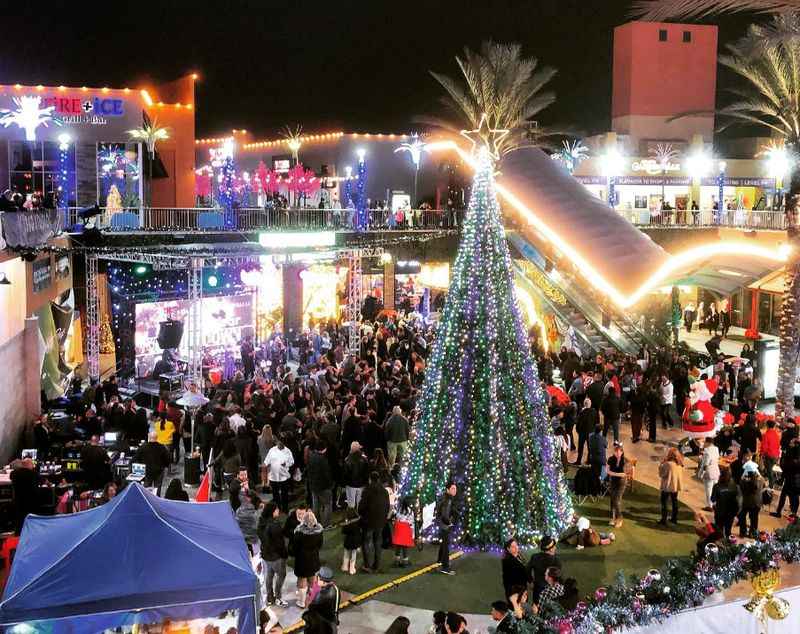 Feel the refreshing breeze as you stroll through the Anaheim Gardenwalk, a vibrant outdoor shopping and entertainment destination. This open-air complex offers a variety of shops, restaurants, and entertainment options, making it one of the great ideas for a night out in Anaheim.
Browse through the stylish boutiques, indulge in delicious cuisine at the diverse restaurants, and immerse yourself in the lively atmosphere.
Catch a movie at the state-of-the-art cinema, challenge your friends to a game of bowling, or simply unwind in the beautifully landscaped outdoor spaces.
With its convenient location and a plethora of options to suit every taste, the Anaheim GardenWalk provides the perfect setting for a fun-filled evening with family or friends.
17. Dance at Rumba Room Live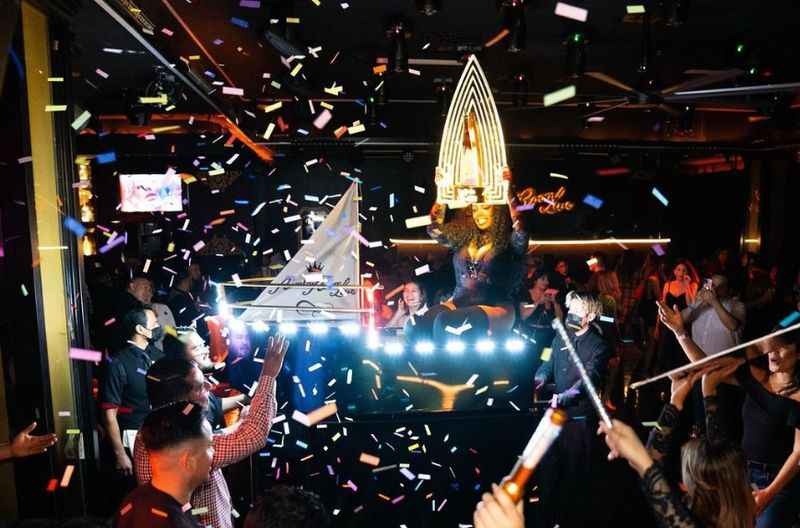 Dance the night away at Rumba Room Live, a vibrant and energetic nightclub in Anaheim. 
Whether you're looking to continue the joy from a fun day of exploration or simply in the mood for a memorable night out, Rumba Room Live offers the perfect setting.
Step onto the dance floor and let the infectious rhythms of Latin music move your feet. Salsa, bachata, merengue, and more will keep you grooving all night long.
With talented DJs and live bands, Rumba Room Live creates an electrifying atmosphere that guarantees a fun-filled experience. 
Rumba Room Live is the place to be for a lively and unforgettable night in Anaheim.
18. Explore the Newport Beach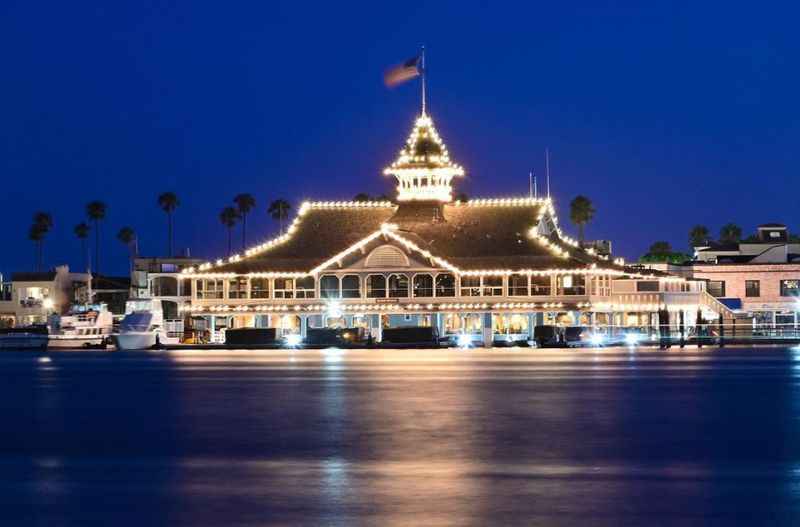 Extend your beach adventures into the night and experience the vibrant nightlife of Newport Beach. As the sun sets over the horizon, this long beach comes alive with a different kind of energy.
Explore the bustling streets and find yourself immersed in a world of nighttime fun all summer long. Enjoy music performances at beachfront venues, indulge in delicious dining options at waterfront restaurants, or sip on refreshing cocktails at trendy beach bars.
Take a moonlit stroll along the shore, feeling the cool ocean breeze against your skin.
Whether you're dancing the night away, engaging in lively conversations with friends, or simply relishing the serene beauty of the beach under the starry sky, the place offers an array of nighttime activities to keep the summer spirit alive all season long.
19. Discover the Huntington Beach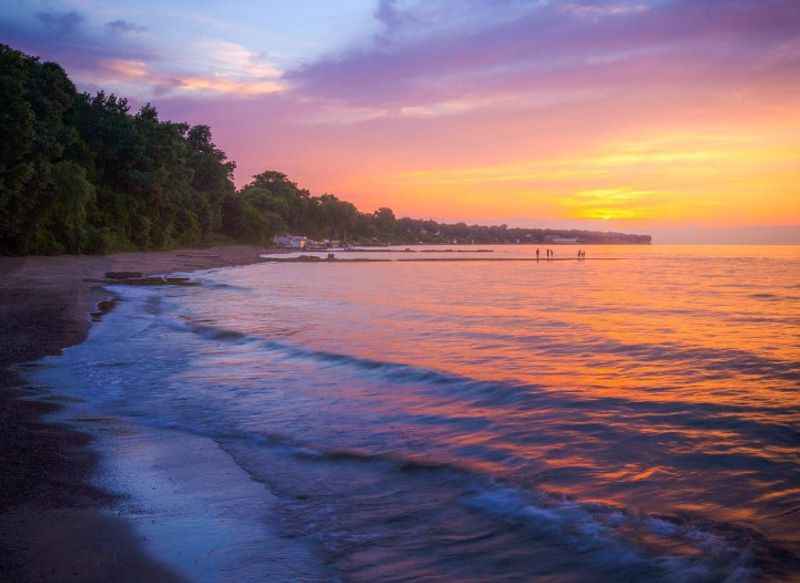 Embark on a captivating journey of discovery as you explore the enchanting coastal city of Huntington Beach. 
Known for its pristine beaches, laid-back surf culture, and vibrant atmosphere, this California gem offers a plethora of unique experiences to enjoy at night.
Take a moonlit stroll along the iconic Huntington Beach Pier, where you can witness the mesmerizing sight of the waves crashing beneath you. Join a beach bonfire and gather around with friends and family for a cozy evening of storytelling and s'mores.
Indulge in delectable seafood at waterfront restaurants while enjoying panoramic ocean views. Experience the vibrant nightlife scene, with music performances, beachfront bars, and bustling entertainment venues.
Huntington Beach invites you to embrace the charm and magic of the coast, creating unforgettable memories that will last a lifetime.
20. Visit Muzeo Museum and Cultural Center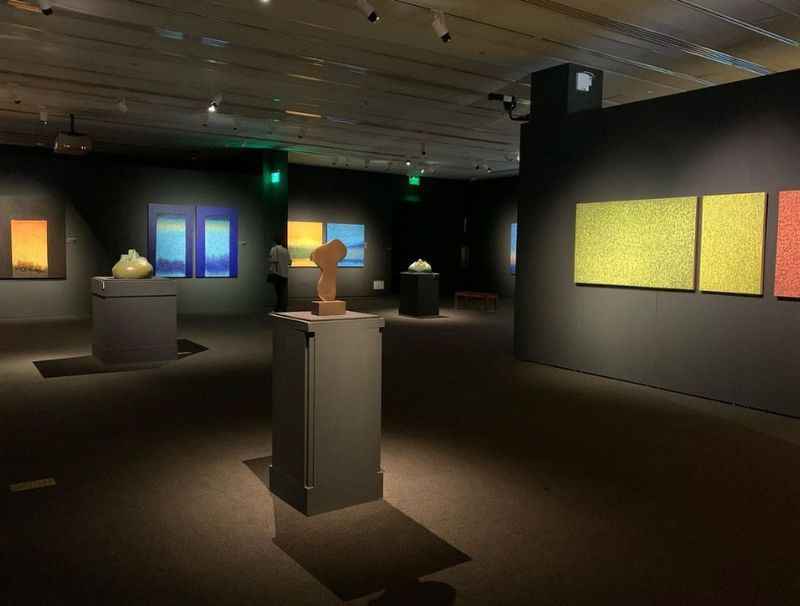 Immerse yourself in Anaheim's history and vibrant cultural scene by visiting the Muzeo Museum. 
This captivating destination invites visitors to explore a diverse range of exhibits and programs that showcase the city's heritage ever since times the place exists and artistic endeavors.
Step inside this cultural hub and discover a world of creativity, where art, history, and innovation come together. Marvel at thought-provoking exhibitions that highlight Anaheim's past, present, and future, offering insights into its growth and transformation.
From immersive installations to interactive displays, the Museum provides a unique and engaging experience for visitors of all ages.
Whether you're a history enthusiast, an art lover, or simply curious about Anaheim's cultural heritage, a visit to the Museum promises an enlightening and enriching experience.
21. Grab a bite at Cheesecake Factory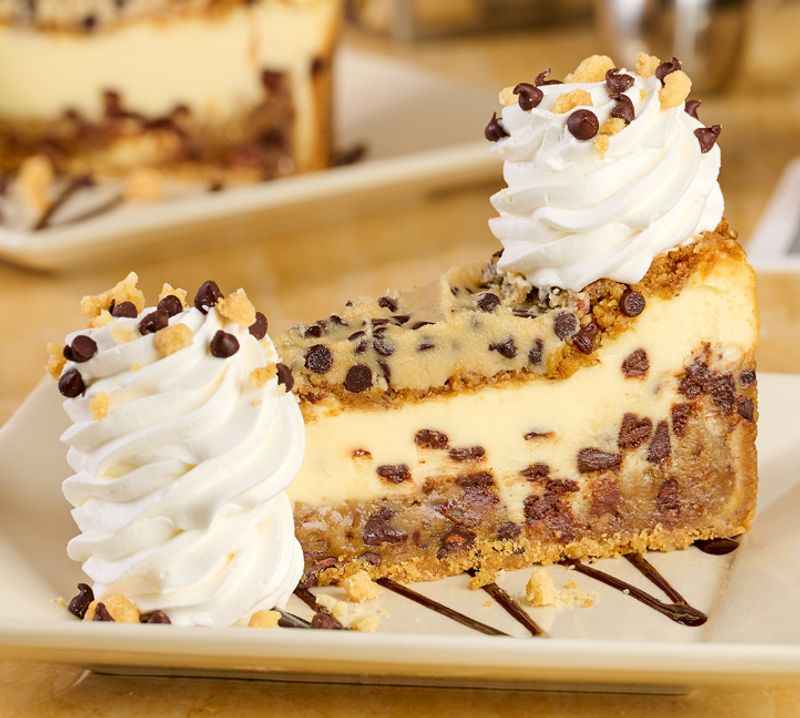 A trip to Anaheim is incomplete without a trip to the Cheesecake Factory. It's one of many things to do in Anaheim at night (and late afternoon) for foodies.
This renowned restaurant offers a delectable menu that caters to every palate.
From their famous cheesecakes in a variety of flavors to their extensive selection of appetizers, entrees, and specialty dishes, there is something to satisfy every craving. Whether you're in the mood for comforting American classics, international flavors, or vegetarian options, this flavorful spot has it all.
Treat yourself to a delightful meal in their inviting ambiance, and be sure to save room for their irresistible cheesecake creations.
With its diverse menu and delectable desserts, the place is a perfect dining destination for food enthusiasts looking to savor a memorable culinary experience in Anaheim.
22. Find the Fullerton Arboretum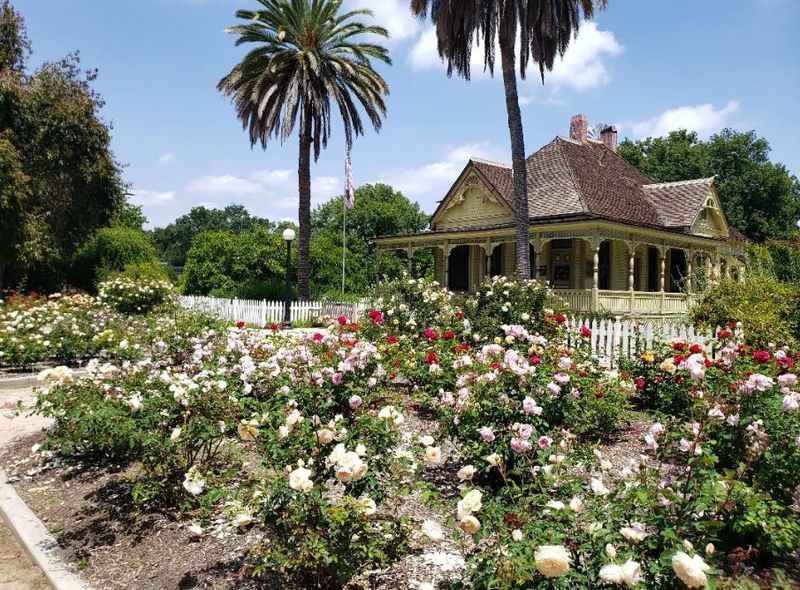 Experience the enchanting ambiance of the Fullerton Arboretum at night, as this captivating park takes on a whole new charm under the moonlight. Although the park's official visiting hours may end in the evening, many events and programs occasionally offer the opportunity to explore the arboretum after dark.
Imagine strolling through the serene pathways, illuminated by soft lights, as the sounds of nature surround you.
Enjoy a peaceful evening walk, marvel at the beauty of the botanical displays, and embrace the tranquility of the park under the starry sky.
Whether you attend a twilight event or simply happen to visit during an evening program, the Fullerton Arboretum offers a unique and captivating experience that allows you to appreciate its natural wonders in a different light.
23. Bring kids to Camelot Golfland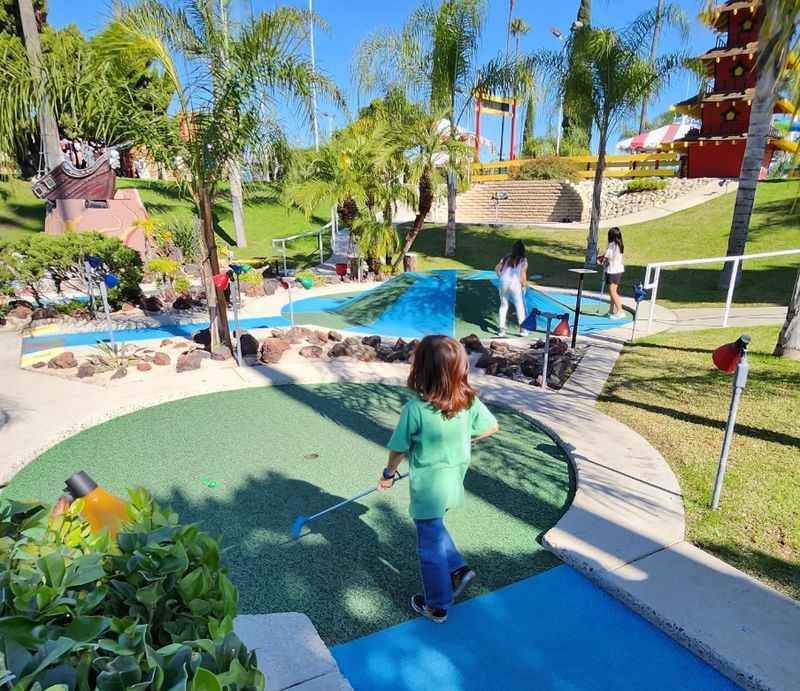 Taking a trip to Camelot Golfland is one of many things to do in Anaheim at night with kids. Camelot Golfland, a family entertainment center that offers an array of exciting activities, including the thrilling game of laser tag.
Step into the immersive world of laser tag, where you and your little ones can engage in an action-packed battle of strategy and skill. Armed with laser guns, navigate through a maze-like arena, dodging obstacles and targeting opponents to score points for your team.
Camelot Golfland combines adrenaline-pumping fun with friendly competition, creating an experience that both kids and adults can enjoy.
Whether you're seeking a thrilling adventure or simply looking to bond with your family, Camelot Golfland is sure to provide hours of excitement and laughter for everyone involved.
24. Relax at Tenaya Stone Spa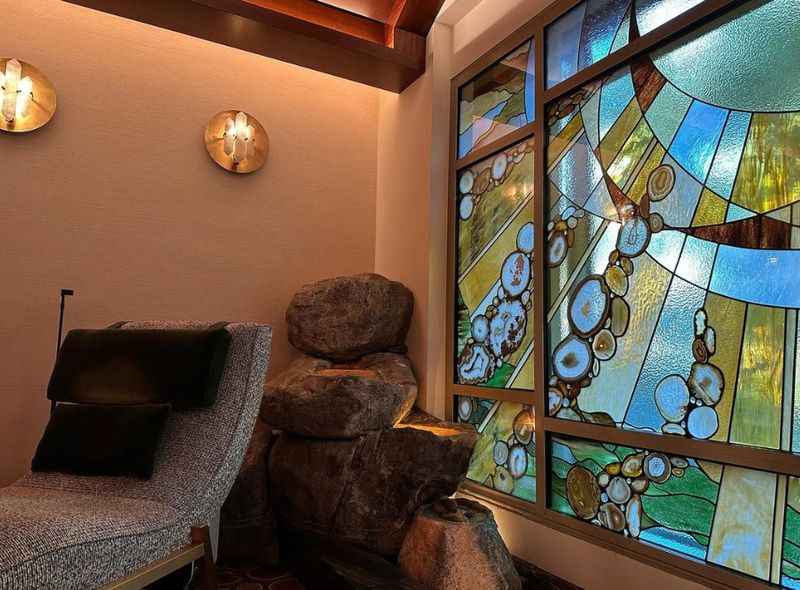 Visiting a spa is one of many things to do in Anaheim at night for wellness lovers.
Unwind and rejuvenate at Tenaya Stone Spa, a luxurious wellness retreat in Anaheim that offers a range of indulgent treatments and amenities, including a fitness center. After a long day of exploring the city, treat yourself to a blissful experience at this tranquil oasis.
Start your visit by unwinding in the fitness center, where you can engage in invigorating workouts and release any tension. From state-of-the-art exercise equipment to group fitness classes, Tenaya Stone Spa provides a well-rounded fitness experience tailored to your needs.
After your workout, reward yourself with a pampering spa treatment, such as a soothing massage, a rejuvenating facial, or a restorative body treatment.
Indulge in the serene ambiance, impeccable service, and world-class facilities of Tenaya Stone Spa, and let your worries melt away as you embark on a journey of relaxation and self-care.
25. Visit the free part of Disneyland Resort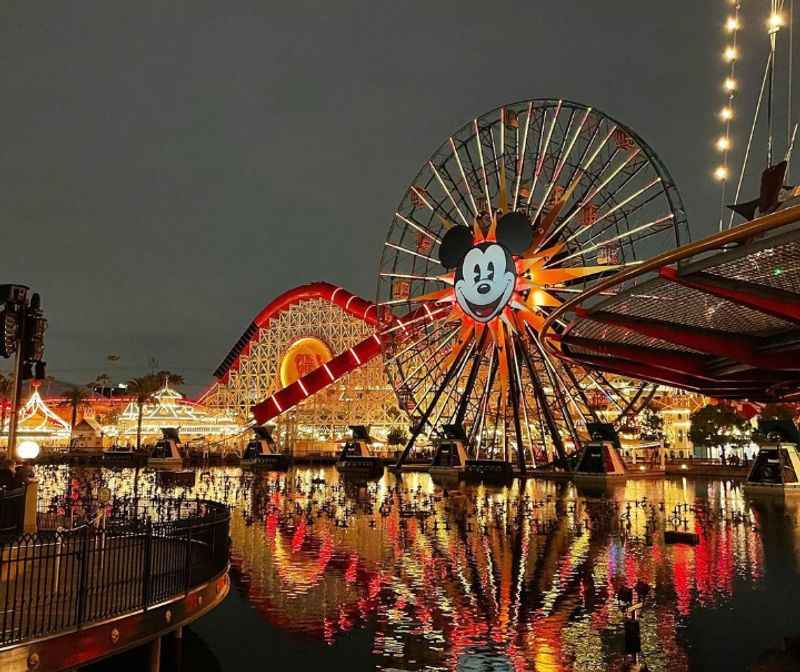 Experience the magic of Disneyland Resort without purchasing a ticket to the theme parks by visiting the free and vibrant Downtown Disney District. This lively entertainment and dining destination offers an array of fun activities for visitors of all ages.
Explore unique shops and different vendors, where you can find Disney-themed merchandise, trendy apparel, and exclusive collectibles. 
Indulge in a variety of delicious dining options, ranging from casual bites to gourmet meals, and satisfy your cravings for delectable treats.
Enjoy street performances and musical acts that add to the lively atmosphere. Take a stroll and soak up the enchanting ambiance of this pedestrian-friendly district, where the spirit of Disney comes alive outside the theme parks.
The Downtown Disney District is the perfect place to immerse yourself in the magic and excitement of Disneyland, even without general admission to the parks.
26. Have a date at one of the Anaheim Hotels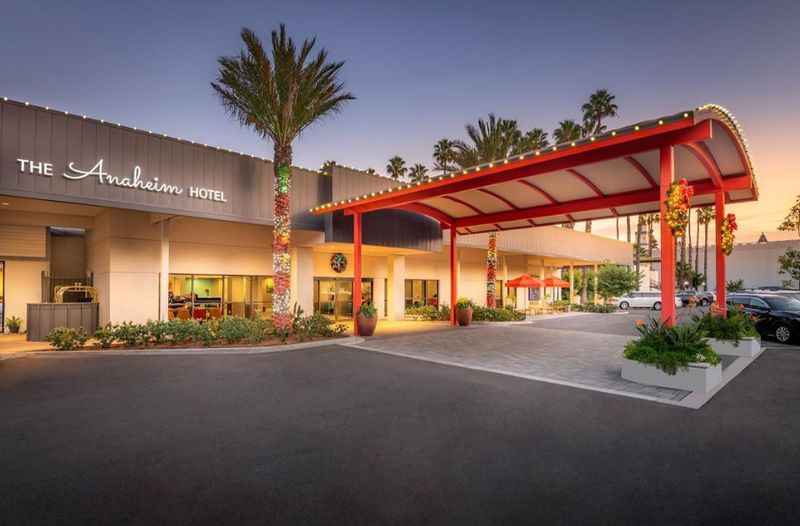 Indulge in a romantic date night in the heart of Anaheim by choosing one of the charming hotels in Downtown Anaheim. These hotels offer a perfect setting for a memorable evening with your loved one.
Start your night by enjoying a delicious dinner at one of the hotel's elegant restaurants, where you can savor exquisite cuisine and fine wines. Afterward, take a stroll through the charming streets of Downtown Anaheim, hand in hand, and soak in the ambiance of the vibrant city.
Return to your hotel and unwind in the cozy comfort of your room, or perhaps indulge in a couple's spa treatment for ultimate relaxation.
With their convenient location and intimate atmosphere, the hotels in Downtown Anaheim provide the perfect backdrop for a romantic and unforgettable date night experience.
27. Learn about history at Anaheim Packing House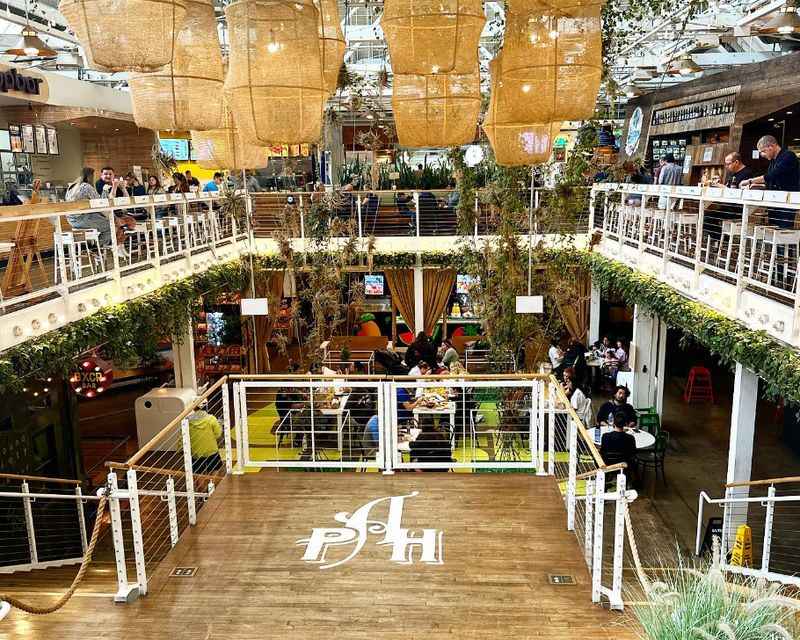 Immerse yourself in the rich history of Anaheim at the Anaheim Packing House, a historical landmark turned vibrant culinary and cultural destination.
Once a packing house for citrus fruits, this restored building now houses a diverse array of eateries, shops, and entertainment venues.
As you explore the Packing House, you'll have the opportunity to learn about the city's agricultural past while indulging in delicious food from around the world.
From gourmet tacos to artisanal ice cream, the Packing House offers a unique blend of history, culture, and gastronomy, making it a must-visit destination for locals and tourists alike.
FAQs Regarding Things to Do in Anaheim at Night
Let's take a look at some frequently asked questions about things to do in Anaheim at night and late afternoon.
Does Anaheim have good nightlife?
Yes, Anaheim does have a good nightlife scene that offers something for everyone. From lively entertainment districts and live music venues to themed parks and cultural attractions, there is no shortage of fun and excitement after dark in Anaheim.
Does Anaheim have a downtown?
Yes, Anaheim has a bustling downtown area that serves as a vibrant hub for shopping, dining, and entertainment. The downtown features a mix of modern developments and historical landmarks, offering visitors a charming and lively atmosphere to explore.
What is there to do in Orange County late?
In Orange County, you can enjoy late-night activities such as exploring regional parks. Yorba Regional Park offers a tranquil setting for late-night adventures and unforgettable memories under the starry sky.
Is Anaheim CA a good area?
Yes, Anaheim CA is a highly desirable area to live, work, and visit. With its proximity to world-famous attractions like Disneyland and a thriving entertainment scene, along with a variety of amenities, diverse neighborhoods, and a strong sense of community, Anaheim offers a great quality of life and a range of opportunities.
Summing up: The Best Things to Do in Anaheim at Night & Late Afternoon
As you can see, there's no shortage of fun things to do in Anaheim at night and during the late afternoon. In this city, you'll discover vibrant nightlife, where endless entertainment and unique experiences await you.
From the lively streets to the magical Disneyland, there are plenty of activities to enjoy in Anaheim.
With a variety of activities and attractions to choose from, Anaheim promises unforgettable nights filled with excitement and adventure.
Don't miss out on the opportunity to create lasting memories in this dynamic city. Plan your visit to Anaheim at night and embark on an unforgettable journey today.