22 Best Things to Do in Alnwick, UK | 2023 (with Photos)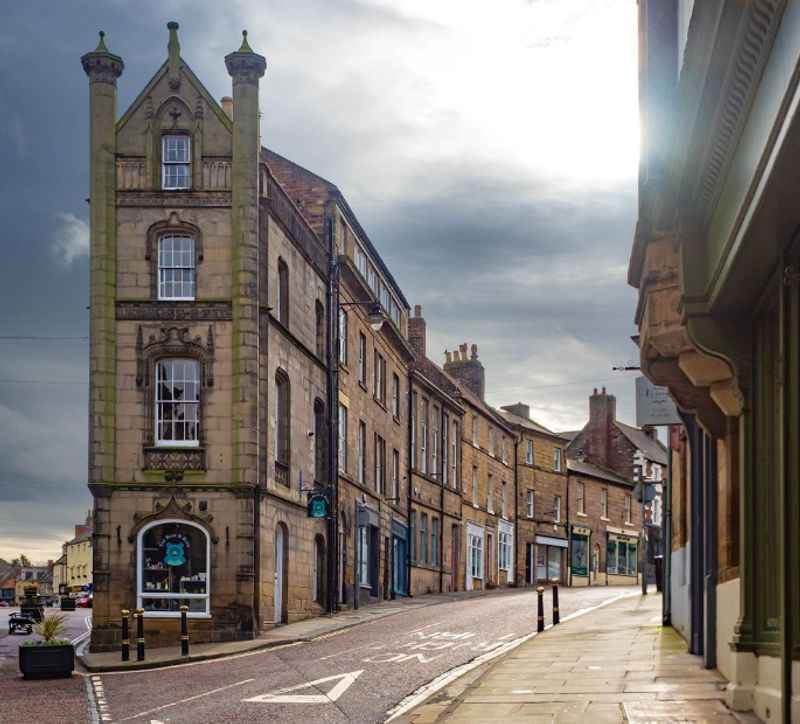 Welcome to Alnwick, a charming market town in Northumberland, UK, where history, enchantment, and natural beauty converge. In this guide, we invite you to discover 22 captivating things to do in Alnwick, UK that will make your visit truly unforgettable.
Prepare to be mesmerized by the renowned Alnwick Castle, a gothic revival building and the ancestral seat of the Percy family. You will get a chance to immerse yourself in the whimsical Alnwick Garden, with its stunning rose garden and the world's deadliest garden, the Poison Garden. 
From Harry Potter connections to serene landscapes, Alnwick has something for everyone.
Most Recommended Thing to Do
Our Top Choice Restaurant
Our Top Choice Bar for Nightlife
Summer: Lush gardens, Harry Potter locations, iconic castle.
Moderate with mild summers and cool winters.
Bus, train, taxi, bicycle rentals, walking, car hire.
Average Cost ($, $$, $$$)
My Top Recommendation
Alnwick is a charming town in the heart of the United Kingdom that should not be missed. With its rich history and picturesque surroundings, it offers a truly unique experience for travelers. Take a leisurely stroll through the stunning Alnwick Gardens, where you can discover a variety of captivating plants and enjoy the peaceful ambiance. Don't forget to visit the iconic Alnwick Castle, famously known as Hogwarts in the Harry Potter films, and immerse yourself in the enchanting world of magic and fantasy.
What You'll Need to Bring
Warm clothing: Alnwick, United Kingdom can have chilly weather, especially in the winter months. Make sure to pack layers, including a warm coat, hat, gloves, and scarf.

Comfortable shoes: Alnwick is a beautiful town with plenty of attractions to explore, such as Alnwick Castle and The Alnwick Garden. Bring comfortable walking shoes, as you'll likely be doing a fair amount of walking.

Rain gear: The United Kingdom is known for its unpredictable weather, so it's always a good idea to pack a waterproof jacket or umbrella.

Plug adapters: The United Kingdom uses Type G electrical outlets, so if you're traveling from a country with different plug types, make sure to bring an adapter.

Travel documents: Don't forget to bring your passport, travel insurance, and any necessary visas for your stay in Alnwick.

Camera or smartphone: Alnwick has stunning landscapes and historic sites, so make sure to capture your experiences with a camera or smartphone.

Money and credit cards: Bring some local currency (British pounds) and make sure to have a backup credit card or travel card for your expenses.

Guidebook or map: While exploring Alnwick, having a guidebook or map can help you navigate the town and find all the must-visit spots.

Medications: Remember to pack any necessary medications and a small first aid kit for minor injuries or illnesses.

Personal toiletries: Bring your own toiletries, such as toothbrush, toothpaste, shampoo, and other personal care items.
What Not to Miss
Alnwick Castle: A magnificent medieval fortress with stunning architecture and gardens.
Alnwick Garden: A beautiful garden complex with whimsical features and a scenic landscape.
Barter Books: A charming bookstore housed in a Victorian railway station, perfect for book lovers.
Alnmouth Beach: A picturesque sandy beach, ideal for a relaxing stroll or a picnic.
Bailiffgate Museum: A small museum showcasing the local history and culture of Alnwick.
Hulne Park: A tranquil park with walking trails and breathtaking views of the surrounding countryside.
Alnwick Farmers' Market: A vibrant market offering fresh local produce and artisanal goods.
Howick Hall Gardens: A peaceful garden with rare plants, tranquil lakes, and a delightful tearoom.
Warkworth Castle and Hermitage: A majestic medieval castle and a hidden hermitage set by the River Coquet.
Alnwick Playhouse: A lively arts venue hosting a variety of performances, from live theater to music concerts.
What to Avoid
Crowded tourist spots
Rush hour traffic
Overpriced souvenir shops
Tacky tourist traps
Tourist scams
Untrustworthy tour guides
Unsafe areas or neighborhoods
Poorly reviewed restaurants or eateries
Sticking to just the popular attractions
Ignoring local customs and etiquette.
1. Alnwick Castle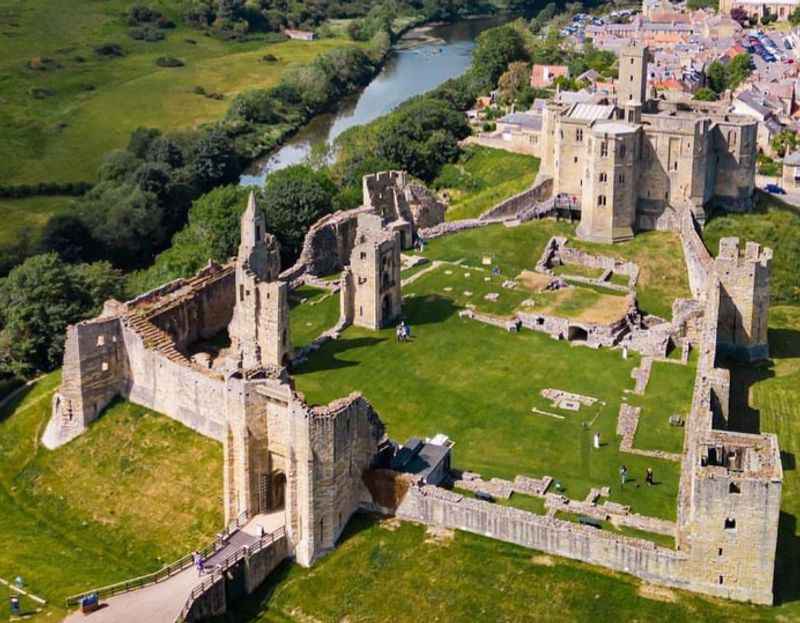 Alohomora Harry Potter fans! Embark on a magical adventure and step into the world of the beloved franchise at Alnwick Castle.
As the iconic filming location for various scenes in the Harry Potter movies, this castle offers a truly enchanting experience. While you are visiting Alnwick Castle, you can join broomstick training sessions where you can channel your inner wizard or witch.
Take captivating day tours that unveil the secrets behind the filming process and discover the real-life Hogwarts School of Witchcraft and Wizardry. Immerse yourself in the wizarding world and create lifelong memories in the extraordinary setting of Alnwick Castle.
2. Alnwick Garden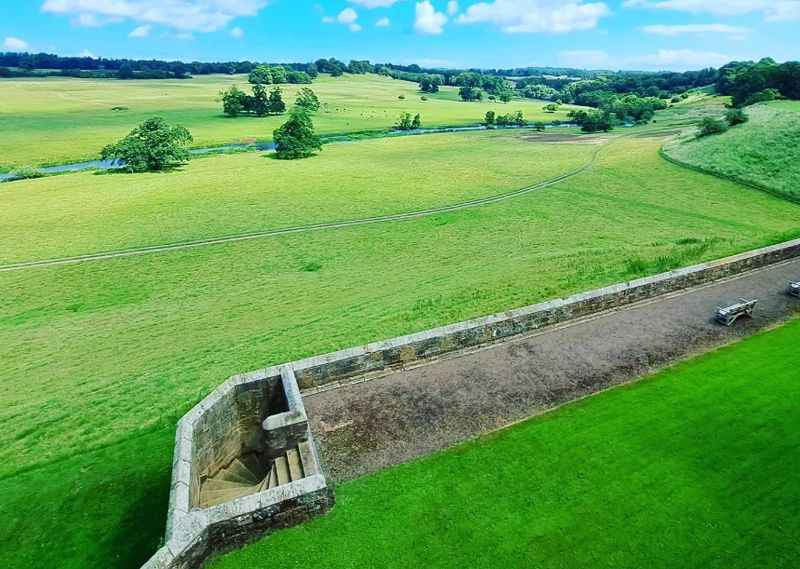 Embark on a whimsical adventure as you explore the enchanting Alnwick Garden. Step into a realm of serenity and beauty, where nature's wonders unfold at every turn.
Here you will be able to discover the mesmerizing Serpent Garden, where mythical creatures come to life through stunning sculptures. Plan day trips to this captivating destination and lose yourself in the tranquility of its cascading water features and meticulously manicured landscapes.
Whether you're a horticulture enthusiast or simply seeking a peaceful retreat, the Alnwick Garden promises a sensory delight that will leave you in awe.
3. Alnwick Poison Garden
Dare to enter the mysterious Alnwick Poison Garden and unlock its secrets. This extraordinary garden is home to a collection of deadly plants, shrouded in tales of intrigue and danger.
Embark on a guided tour to uncover the fascinating stories behind these botanical menaces, and learn about their historic uses and effects. Delve into the world of poison and deception as you navigate this unique garden, a captivating blend of beauty and peril.
This is the World's Deadliest Garden, and it is a really special treat for all ages. You will be able to unleash your curiosity and prepare for an unforgettable journey into the darker side of nature.
4. Hiking in Alnwick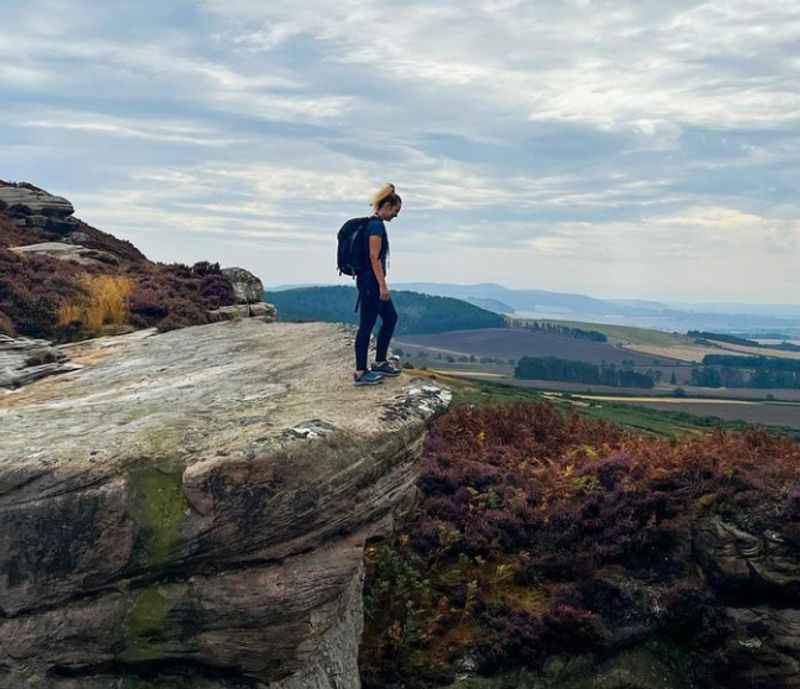 Alnwick offers several hiking opportunities in its surrounding areas. The Alnwick to Alnmouth Coastal Walk is a popular choice. This coastal walk stretches from Alnwick to the charming seaside village of Alnmouth.
You can enjoy stunning views of the North Sea, sandy beaches, and dunes along the way. The distance is approximately 4 miles (6.4 kilometers). This walk is moderately challenging. For an easier stroll, why not head to the town center?
5. The Ruins of Dunstanburgh Castle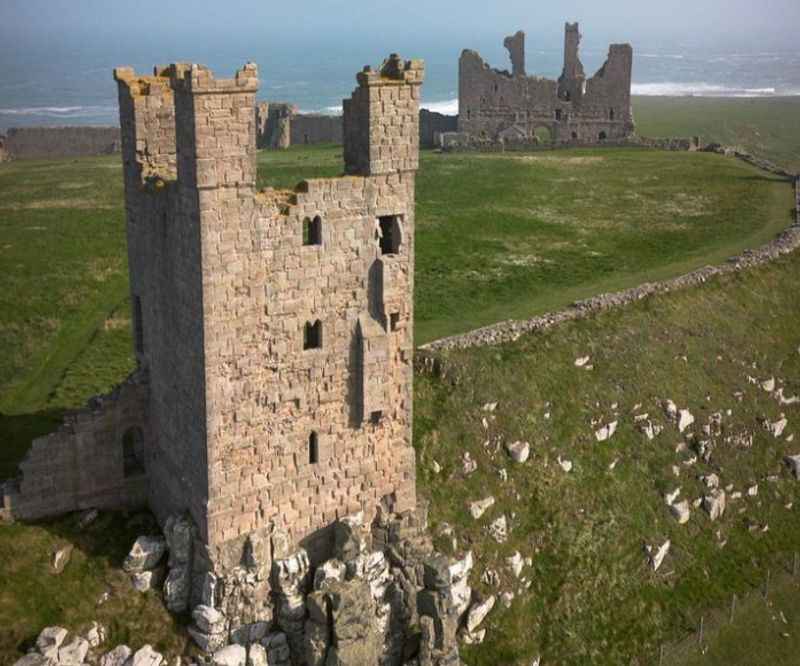 Embark on a journey through time as you roam the majestic ruins of Dunstanburgh Castle. Located on the captivating coast of Northumberland, this medieval fortress offers a glimpse into a bygone era.
Marvel at the imposing towered walls and cross-shaped layout that evokes a sense of grandeur and strength. Explore the historic grounds and imagine the stories of knights and sieges that unfolded within its walls.
With panoramic views of the rugged coastline, Dunstanburgh Castle is a photographer's paradise and a testament to the region's rich heritage.
6. Discover Alnwick's Rich History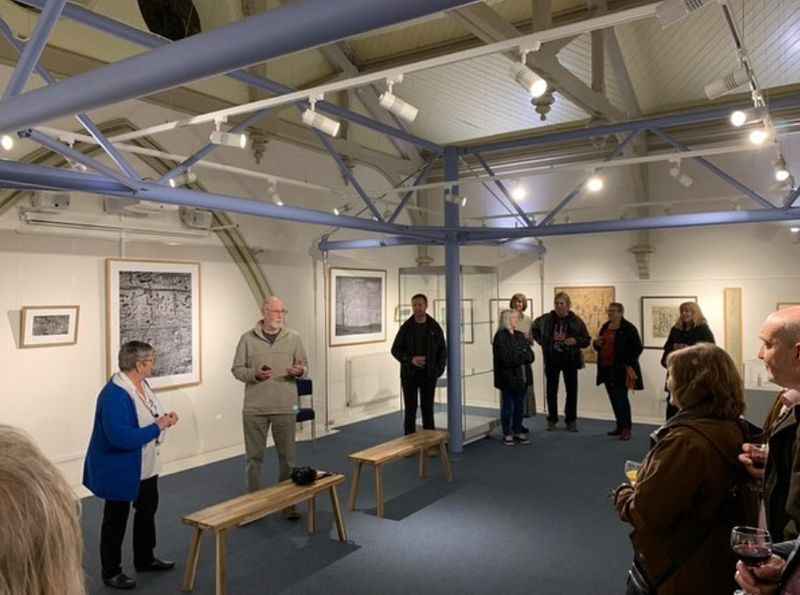 Delve into the depths of Alnwick's captivating history and uncover the hidden gems that tell its story. Visit the Bailiffgate Museum, where priceless art and artifacts provide a window into the town's past.
Immerse yourself in the historical significance of the former church-turned-museum. With its wood paneling and hand-operated Albion Press, it's a treasure trove of heritage.
Explore the Alnwick Castle Estate, the ancestral seat of the Percy family, and witness the grandeur of the largest inhabited castle in England.
Alnwick is a history lover's paradise, offering a multitude of places to explore and learn about the town's fascinating past.
7. Hulne Park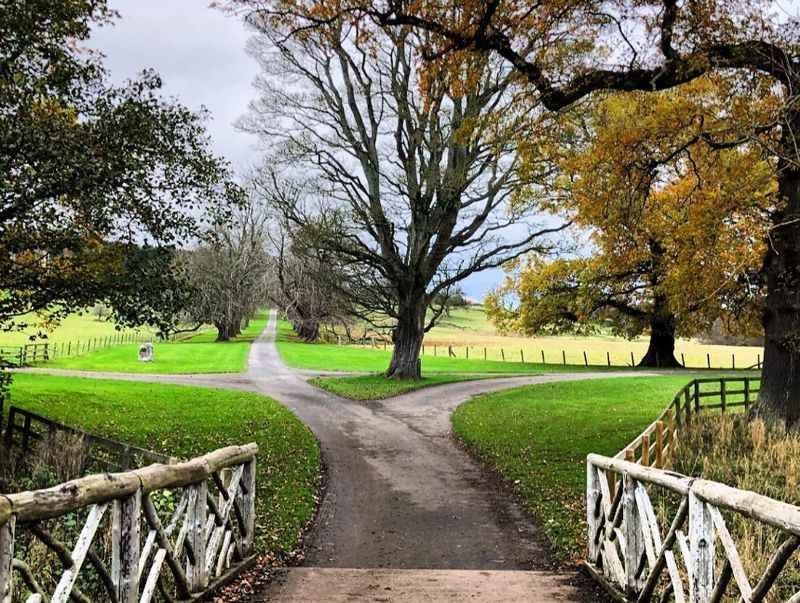 Escape the hustle and bustle of everyday life and find solace in the tranquil setting of Hulne Park. Nestled within the Alnwick Castle Estate, this serene park offers picturesque landscapes and a peaceful ambiance.
Take a leisurely stroll through the lush greenery of Hulne Park, surrounded by towering trees and blooming flowers. Discover hidden paths and secluded spots, perfect for moments of reflection. Hulne Park is a haven for nature enthusiasts and those seeking a retreat into a world of natural beauty and tranquility.
8. Alnwick Playhouse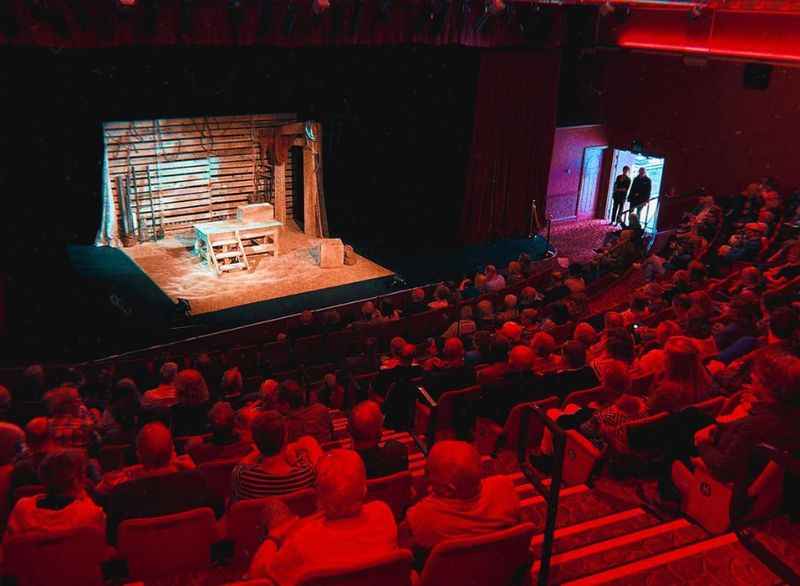 Immerse yourself in the vibrant arts scene of Alnwick at the renowned Alnwick Playhouse. This vibrant arts center hosts a variety of captivating performances, from theater and music to dance and comedy.
Step inside the historic building, with its grand dining room and vibrant atmosphere, and prepare to be captivated by the talent on display. The Playhouse serves as a platform for local artists and touring acts, ensuring a diverse range of entertainment options.
Whether you're a lover of the performing arts or simply seeking an evening of cultural enrichment, Alnwick Playhouse is the place to be.
9. Stargaze at Alnwick's International Dark Sky Park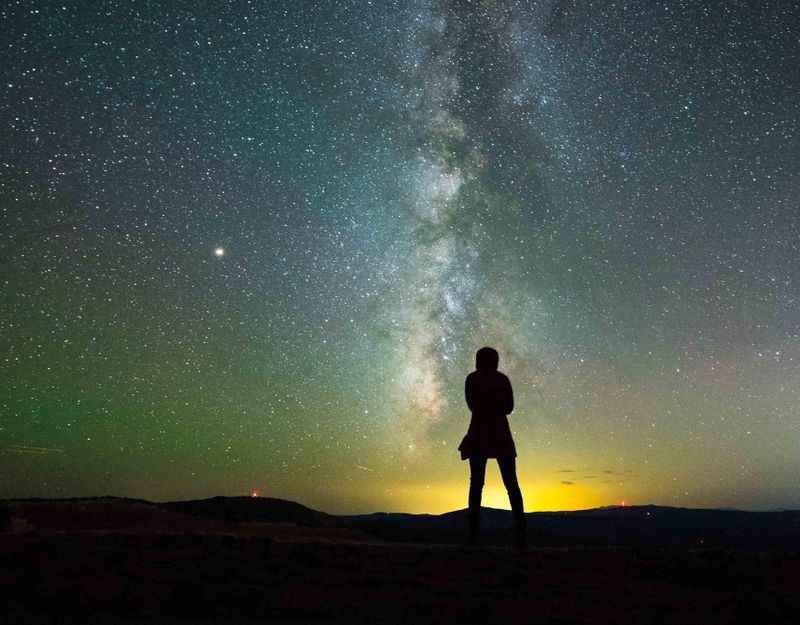 Discover a celestial wonderland as you stargaze at Alnwick's International Dark Sky Park. Recognized by the International Dark Sky Association, this pristine location offers unobstructed views of the night sky.
Marvel at the brilliance of distant galaxies and constellations, away from the glow of city lights. With its Norman fortress and Brizlee Tower standing as silent sentinels, the park creates a magical ambiance. Plan a visit to Alnwick and experience the awe-inspiring beauty of the night sky like never before.
10. Savor a Cup of Earl Grey Tea in Alnwick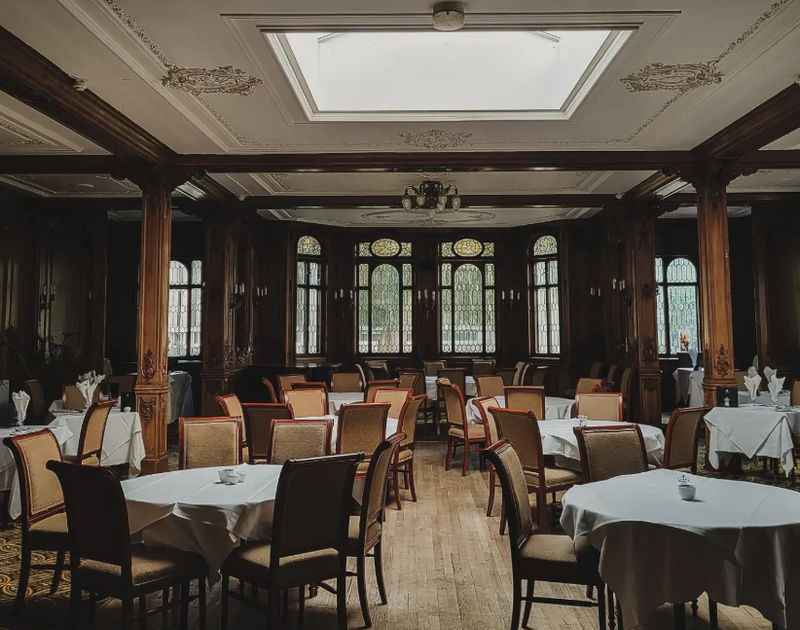 Indulge in a delightful culinary experience in Alnwick by savoring a cup of exquisite Earl Grey tea. Originating from this very town, Earl Grey tea is a fragrant blend infused with citrus bergamot.
Head to a cozy tea room or the charming White Swan Hotel, known for its warm hospitality, and delight your senses with this beloved brew.
Let the flavors transport you to a bygone era, steeped in tradition and refinement. Alnwick offers the perfect setting to enjoy a cup of Earl Grey tea and unwind amidst its timeless charm.
11. Explore the Northumberland Coast Area
Immerse yourself in the breathtaking beauty of the Northumberland Coast. With its pristine beaches and rugged cliffs, this coastal wonderland is a sight to behold. Explore the picturesque Embleton Bay, renowned for its golden sands and clear turquoise waters.
Discover the majestic ruins of Warkworth Castle, overlooking the sweeping coastline. Take a leisurely stroll along the shoreline, breathing in the fresh sea air and listening to the soothing sound of waves crashing against the shore.
The Northumberland Coast is a haven of natural splendor that will leave you awe-inspired.
12. Walk Your Dog in Alnwick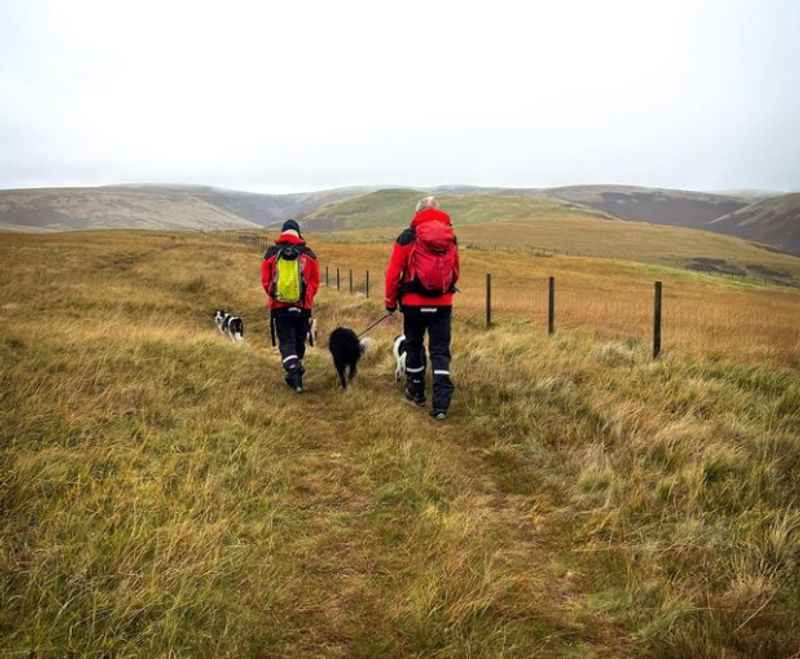 In Alnwick, there are several places where you can walk your dog and enjoy the outdoors. Alnwick Castle and Hulne Park provide a great backdrop for a leisurely dog walk.
Hulne Park, surrounding Alnwick Castle, is a fantastic place for dog walking and meeting other dog walkers. The park offers extensive grounds with woodland trails, open fields, and picturesque scenery, providing a pleasant environment for you and your dog to explore.
Moreover, Alnwick Town Moor, located on the outskirts of Alnwick, is a large open space where you can walk your dog. It offers grassy areas and paths for leisurely walks
13. Stay at the Cookie Jar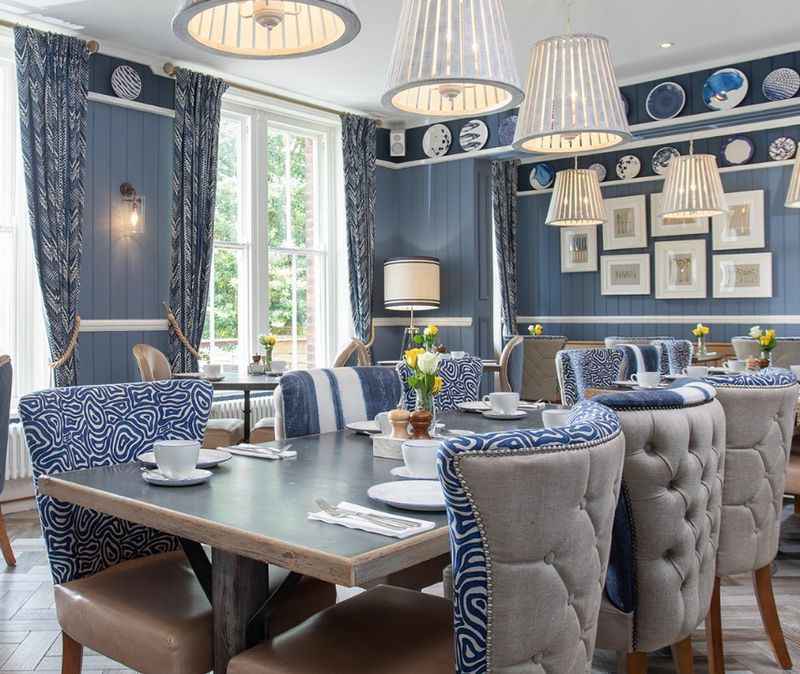 The Cookie Jar is a great place to stay if you want to spend a night in Alnwick.
The Chapel at The Cookie Jar in Alnwick is the epitome of luxury. This exquisite suite pays homage to its original purpose, featuring stunning stained glass windows that create a tranquil ambiance.
The room is adorned with fine features, capturing the essence of elegance. Indulge in a heavenly soak in the oversized bathtub, allowing relaxation to wash over you.
The Chapel is a sanctuary where history and opulence merge, providing a truly exceptional experience for those seeking the finest accommodations.
14. The Bamboo Labyrinth at Howick Hall Gardens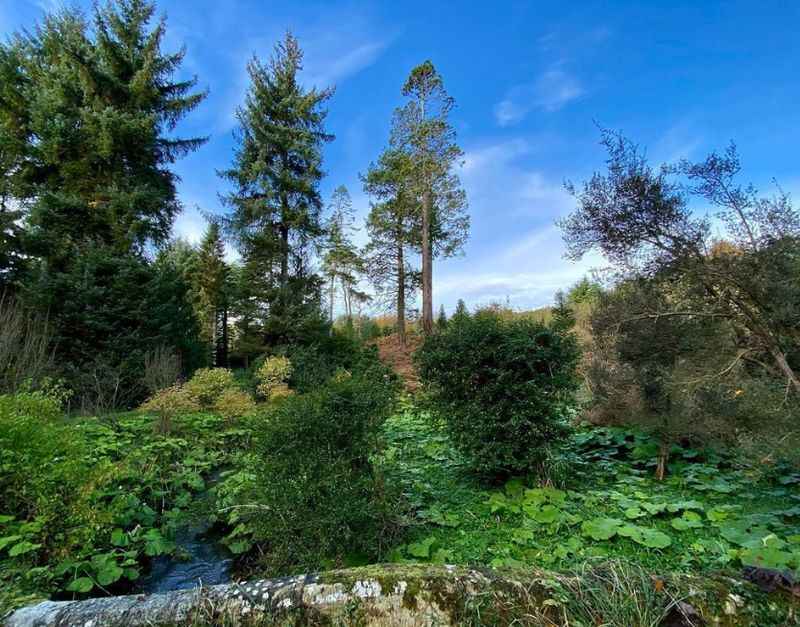 Embark on a whimsical adventure in the enchanting Howick Hall Gardens and get lost in the mesmerizing Bamboo Labyrinth. This magical maze weaves through towering bamboo groves, creating a maze-like puzzle that challenges and delights.
Navigate the winding pathways, surrounded by rustling leaves and dappled sunlight. Each twist and turn brings you closer to the heart of this hidden oasis. Lose yourself in the tranquility of nature as you explore this captivating labyrinth, a true gem nestled within the breathtaking beauty of Howick Hall Gardens.
15. Alnwick Market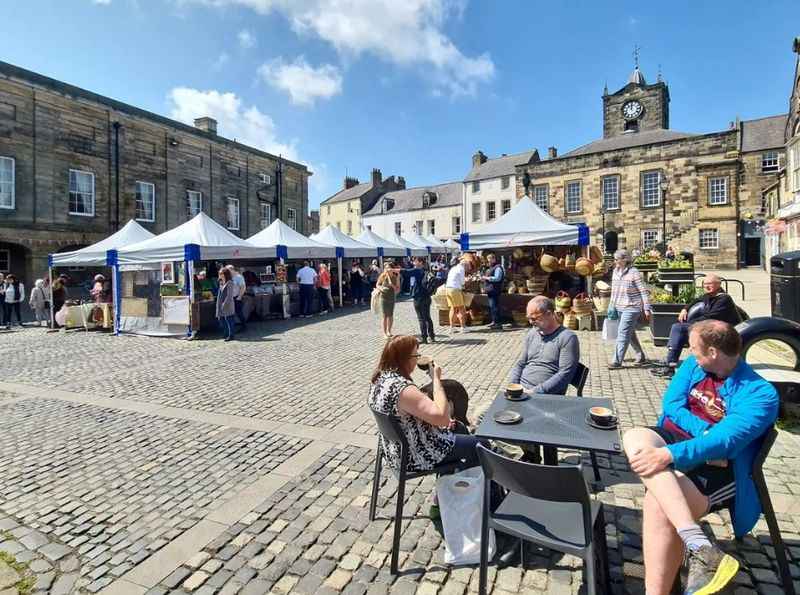 Immerse yourself in a world of local craftsmanship and vibrant energy at Alnwick Market. This bustling hub invites you to explore a treasure trove of unique finds, from handmade crafts to delicious local produce. Stroll through the colorful stalls, engaging with friendly vendors and discovering hidden gems at every turn.
Whether you're seeking authentic souvenirs, delectable treats, or one-of-a-kind gifts, Alnwick Market offers a delightful shopping experience that showcases the creativity and passion of the local community. Shop to your heart's content and take home a piece of Alnwick's charm.
16. The Brizlee Tower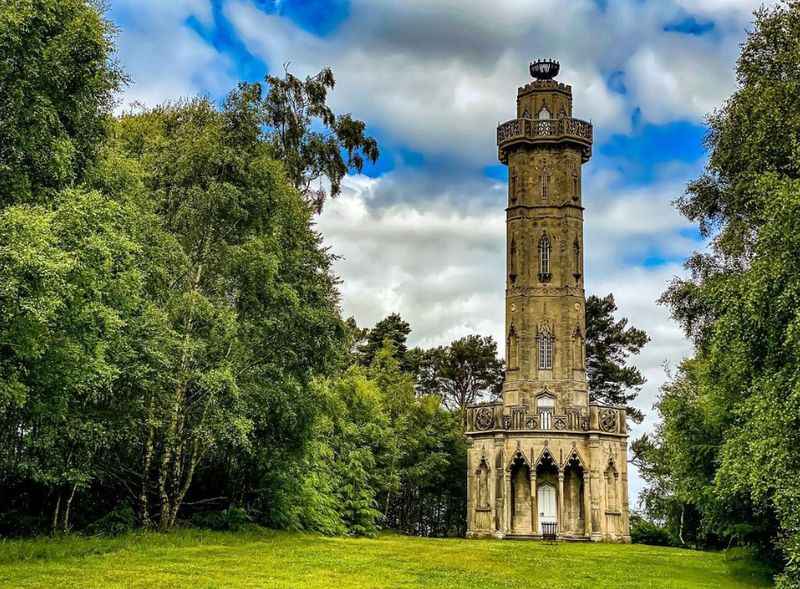 Gaze in awe at the majestic Brizlee Tower, a towering structure that stands proudly amidst the Alnwick landscape. Offering panoramic views of the surrounding countryside, this architectural gem is a testament to both history and beauty.
Built in the 18th century, Brizlee Tower stands as a tribute to the Percy family, the guardians of Alnwick Castle. Take a leisurely stroll to this imposing tower and marvel at its Gothic-inspired design. The sight of Brizlee Tower is sure to leave a lasting impression and provide a breathtaking backdrop to your Alnwick adventure.
17. Afternoon Tea in Alnwick's Charming Tea Rooms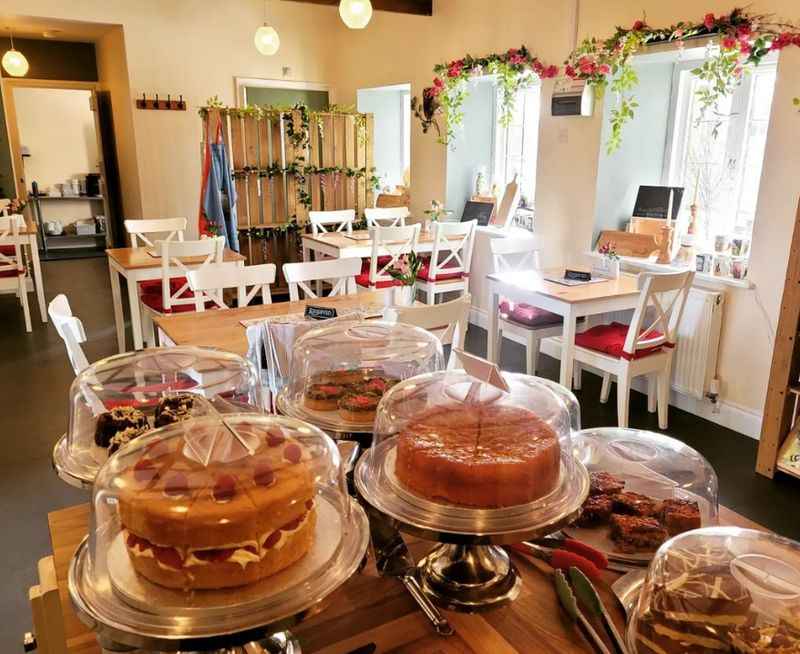 Treat yourself to a delightful culinary experience in Alnwick's charming tea rooms as you indulge in traditional afternoon tea. Savor the exquisite flavors of freshly brewed tea and an array of delectable treats, from delicate sandwiches to mouthwatering cakes.
Bask in the warm ambiance of these cozy establishments, where elegance and relaxation combine. Whether you choose a quaint tea room nestled in the town center or one with views of the picturesque Alnwick gardens, this quintessentially British tradition is a must-do.
Indulge in afternoon tea and create cherished memories of Alnwick's culinary delights.
18. The Picturesque Village of Alnwick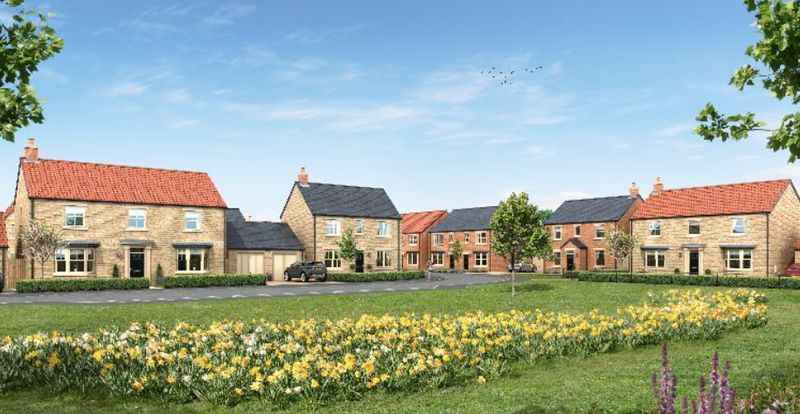 Embark on a leisurely stroll through the enchanting village of Alnwick and discover its timeless charm. Immerse yourself in the quaint architecture, with its black iron gates and wood paneling adorning historic buildings.
Let your senses be delighted by the sweet scent of cherry orchards in bloom, adding bursts of color to the landscape. As you wander through the town center, soak in the vibrant atmosphere and explore its array of shops, cafes, and boutiques.
Take a moment to appreciate the rich history that echoes through the streets, while the captivating night skies above remind you of Alnwick's timeless beauty.
19. The Grand Cascade in Alnwick Garden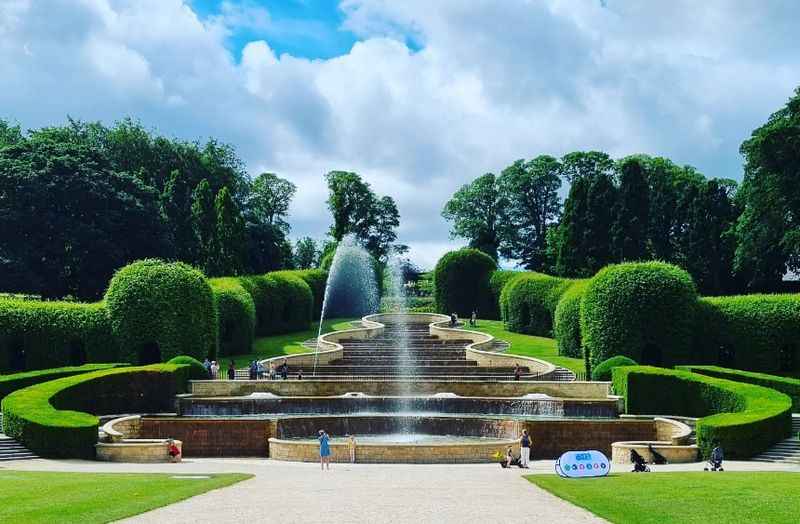 Prepare to be captivated by the awe-inspiring beauty of the Grand Cascade in Alnwick Garden. This magnificent water feature cascades down a series of ornate terraces, creating a mesmerizing display of flowing water and sparkling fountains.
As you marvel at the sight, surrounded by vibrant blooms and lush greenery, the tranquility of this serene oasis washes over you. Situated within the renowned Alnwick Garden, this captivating centerpiece is a testament to both nature's artistry and human creativity.
Lose yourself in the enchantment of the Grand Cascade and immerse yourself in the beauty of Alnwick's botanical wonderland.
20. Barter Books in Alnwick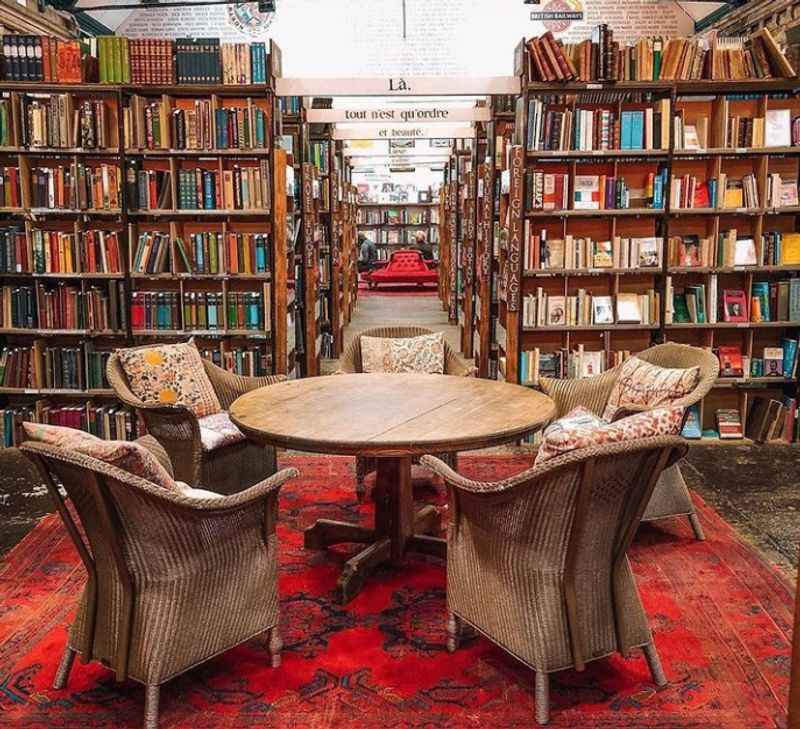 Step into a literary paradise as you visit Barter Books, a haven for book lovers in the heart of Alnwick. This unique bookstore, housed in a former Victorian railway station, is a treasure trove of literary gems waiting to be discovered.
Delve into shelves filled with secondhand books, exchanging old favorites for new finds. Lose yourself in the enchanting atmosphere of this vibrant arts center, where you can cozy up with a good book by the crackling fire.
Unearth literary treasures and indulge in the joy of discovering new stories at Barter Books, a true haven for bibliophiles.
21. Warkworth Castle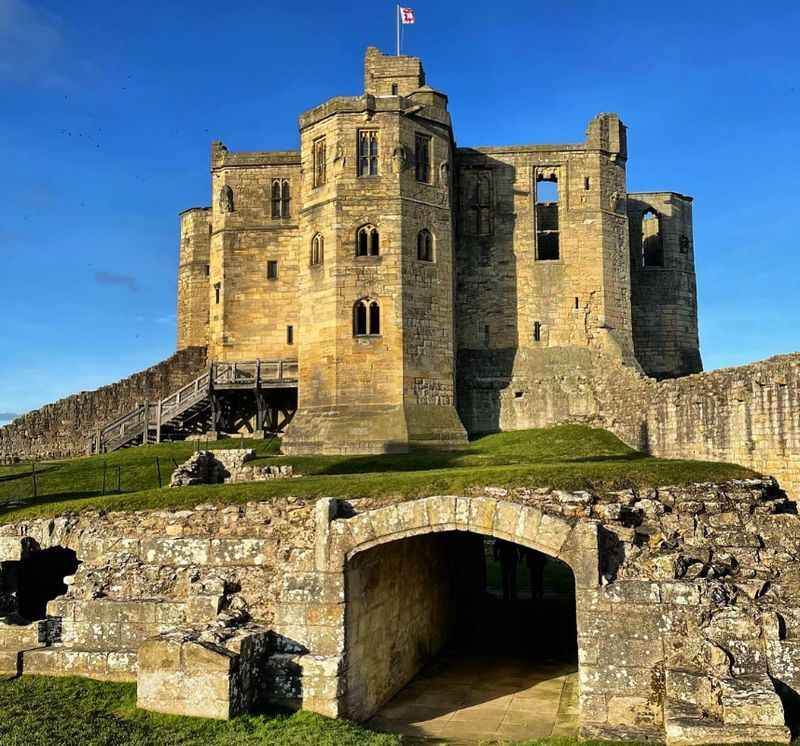 Transport yourself to a bygone era as you step back in time at Warkworth Castle, a Northumberland icon. This medieval fortress, perched on a hilltop overlooking the picturesque village of Warkworth, offers a glimpse into centuries of history.
Explore the imposing stone walls, walk across the bailey, and climb the ancient tower for panoramic views of the surrounding landscape. Learn about the castle's role in the English Civil War and its connection to two Scottish sieges.
Let your imagination run wild as you wander through the courtyards and imagine life within these historic walls. Warkworth Castle is a captivating testament to Northumberland's rich heritage.
22. Experience an Old British Pub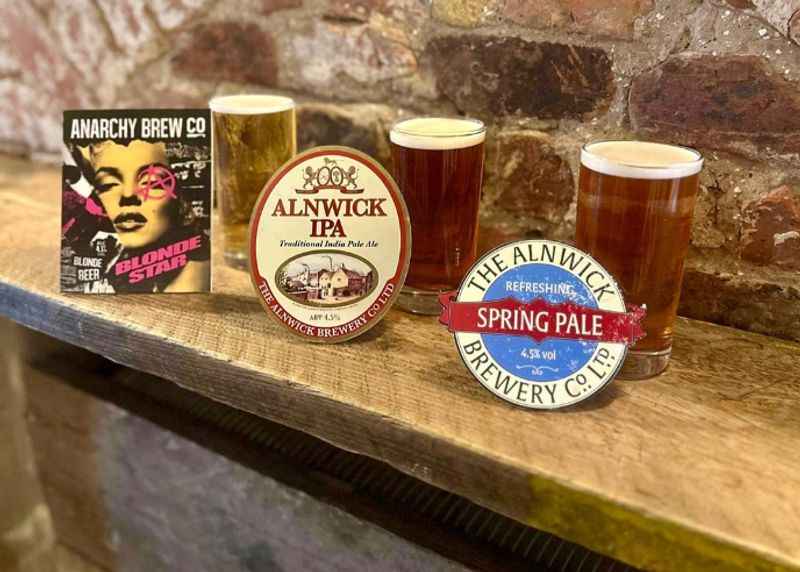 If you're looking for an old British pub experience in Alnwick, Northumberland, there are a few establishments you can consider visiting.
The Dirty Bottles, located in Narrowgate, is a pub known for its rustic charm and historical character. It offers a wide selection of beers, ales, spirits, and traditional British pub food.
The Black Swan, also at Narrowgate, is also a historic pub. Dating back to the 18th century, it features a cozy interior with exposed beams, open fires, and a welcoming atmosphere. They serve traditional pub fare and have a variety of drinks available.
FAQs About Things to Do in Alnwick, UK
Now that we have shown you a list of fun things to do in Alnwick, let's take a look at some frequently asked questions about this region. This can help you if you are planning a visit to Alnwick.
When is the best season to visit Alnwick Gardens?
The best season to visit Alnwick Gardens is spring and summer when the cherry orchard is in full bloom, and the vibrant arts center comes alive with cultural events. Enjoy the charming town center, and don't miss the chance to try the renowned Earl Grey tea in the elegant Olympic Suite.
What are the best Alnwick attractions for couples?
Couples can explore the romantic hilltop castle, take a stroll through the picturesque town center, and enjoy a memorable meal at the Treehouse Restaurant. For a unique experience, visit the vibrant arts center and indulge in a cup of Earl Grey tea.
Is there something in Alnwick for thrill seekers?
Thrill seekers can venture to the nearby Holy Island, known for its rich history and breathtaking views. Additionally, the town offers various adventurous activities, such as hiking in the Northumberland countryside, encountering highland cattle, and experiencing the lively atmosphere of the market town.
Is Alnwick expensive?
Alnwick offers a range of options for different budgets. While some attractions may have entrance fees, there are also free attractions. You can enjoy affordable dining options, such as the delicious barbeque food at The Dirty Bottles, making Alnwick an accessible destination for all.
What are the must-visit places in Alnwick for foodies?
Foodies must visit the Treehouse Restaurant for a unique dining experience. They can also explore the town center's diverse culinary offerings and historic pubs. Lunch at the Olympic Suite of the White Swan Hotel is also an iconic Alnwick attraction.
Summing Up: Best Things to Do in Alnwick, UK
Now you know a lot of fun things to do in Alnwick, UK. As your adventure in Alnwick draws to a close, take with you cherished memories of this picturesque village and its rich history.
Marvel at the magnitude of Alnwick Castle, known for its appearance in the Harry Potter films, and don't miss the chance to explore the pristine Northumberland coast or wander through the enchanting Hulne Park.
Indulge in a traditional afternoon tea with a sip of Earl Grey tea, invented by the local Earl Grey himself. Alnwick is an extraordinary destination, offering a tapestry of experiences amidst outstanding natural beauty and vibrant cultural heritage.