Mondly Review: An Awesome Interactive Resource for Travel | 2023 (with Examples)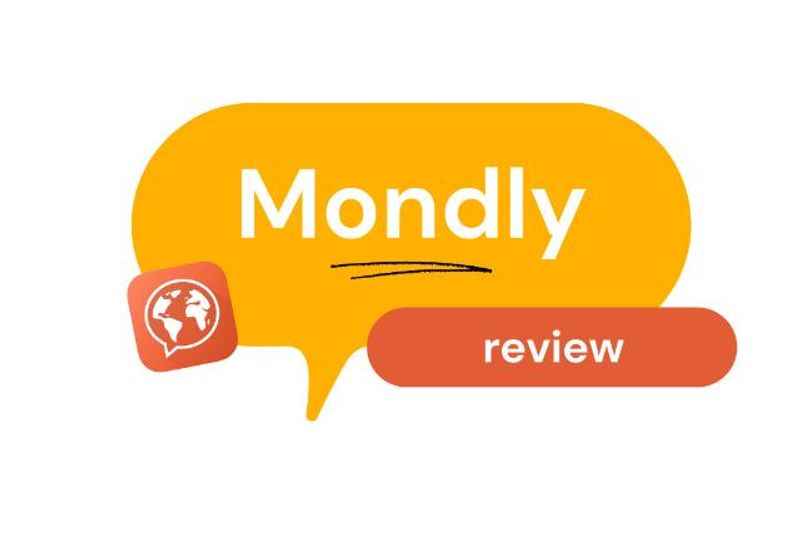 Are you planning a trip and want to learn some basic vocabulary in the local language? Look no further than Mondly, the top-rated online language-learning platform for travelers. 
Mondly offers a wide range of language courses that can help you quickly grasp the essentials before your journey.
In this Mondly review, we'll take you through what you can expect from this language app, how it compares to its main competitors, and what it's like to learn a new language with Mondly.
We'll also discuss whether or not Mondly actually teaches you a foreign language, highlight the main pros and cons, and show you how to make the most of this app.
First, see below a quick summary of the Mondly inclusions:
A Custom Daily Lesson, fun quizzes speech recognition technology
Access to 41 different language courses, a total of 1320 language combinations
50+ real & simulated conversations between native speakers
Mondly Review: Overview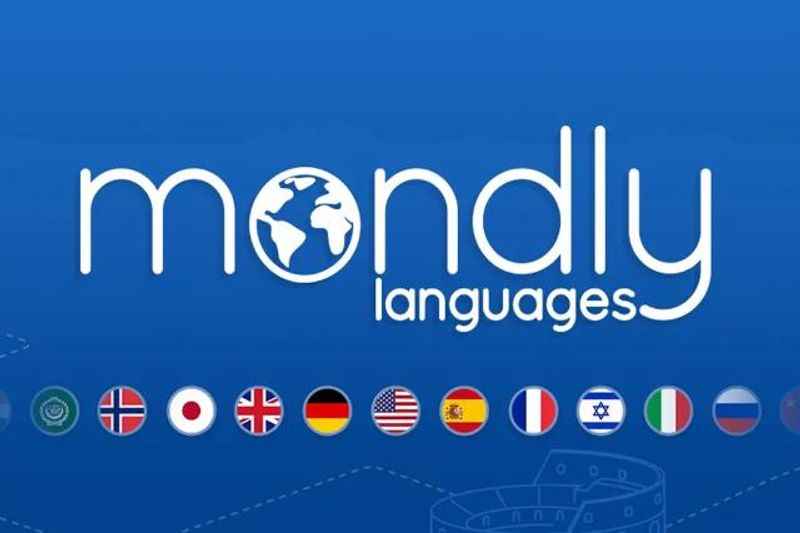 Mondly claims to help you "learn a language more quickly & more effectively than anywhere else."
Whilst this could never be true for every single language learner - (we all learn differently) - there's no doubt that the Mondly app is set up to make the process of learning a language fast, effective, and fun.
The language app and its tools currently support 41 languages. Each language course is divided into different lessons that allow the user to learn and practice vocabulary, words and phrases, pronunciation, conversation skills, and grammar.
All in all, the tool is most suitable for beginners and pre-intermediate learners. This is due to the fact that intermediate and advanced language learners may prefer face-to-face interaction with a real human.
The Mondly app uses a combination of course materials, augmented reality (AR), and chatbots to help you master a new language.
What is Mondly?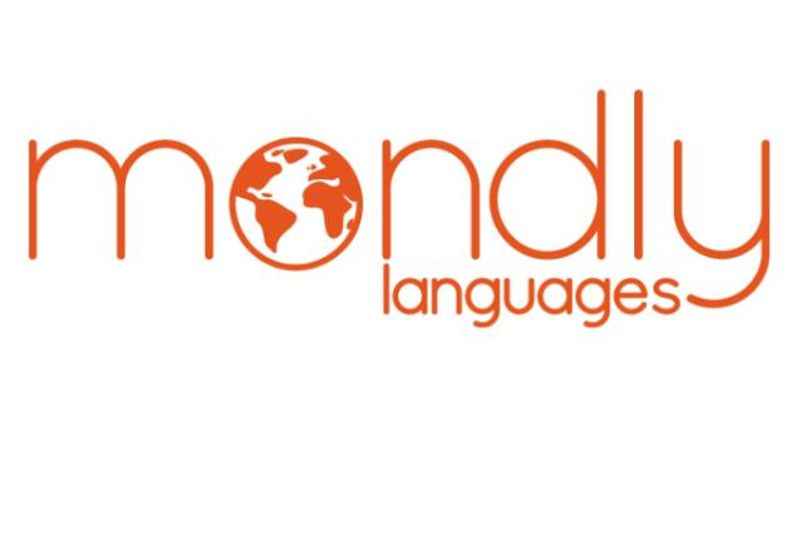 Mondly is a language learning app developed by ATi Studios, an EdTech company with the goal of "making technology-based learning easier."
The app uses a combination of course materials, augmented reality (AR), and chatbots in its lessons to help learners master a new language.
As mentioned, the app currently supports learning in 41 languages. A special feature that makes Mondly unique is that these can be used in any combination. So, if English is not your first language then this is not a problem.
Recent additions include Bengali, Catalan, Latin, Latvian, Lithuanian, Slovak, Tagalog, and Urdu at the time of writing.
The Mondly app has over 40 million users and the team behind the app continues to grow, developing lessons and content in an interactive way for anybody with an account. 
How We Did This Review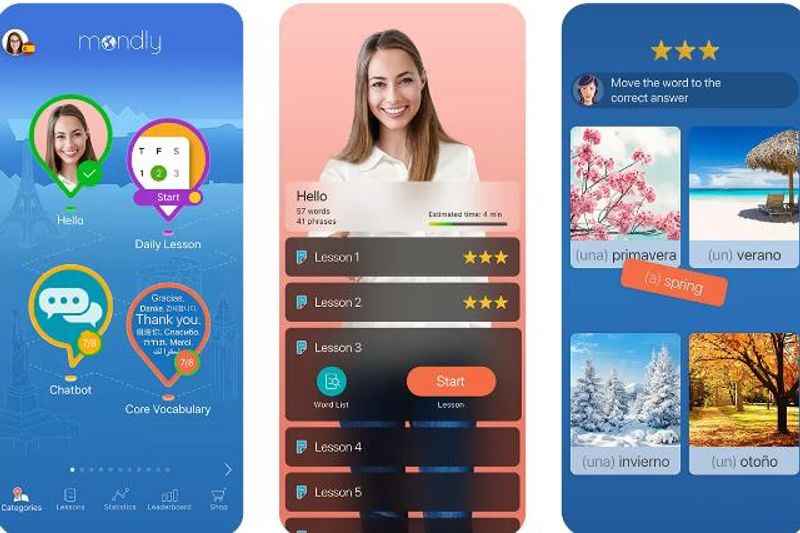 In order to make this review as broad as possible, language learner James tested out Mondly on his own, before sharing his findings. 
He focused specifically on Mondly Catalan (a language he does not speak at all) and took into account a number of factors in order to write the review.
This includes languages and resources available, lesson experience, Mondly AR (Augmented Reality), and Mondly VR (Virtual Reality). The opinions that you read throughout this review are the results of the process that James has undergone with a Mondly Premium subscription.
The overall score you see in the Mondly Review Table above is determined based on the following factors:
Effectiveness – This is measured by the progress James was able to make during the 30 consecutive days that he used the platform, as well as the progress he'd expect to make within a longer timeframe.
Value for money – We compare the cost of the service with other competitor language learning apps, platforms, and courses.
Ease of use – As language learners, user experience plays a large part in whether we keep coming back, resulting in progress. A poor user experience usually leads to a lack of progress.
Languages Available – Offering multiple languages by no means makes an app or language platform better. However, it usually means they're more popular and capture a wider audience. This makes them more able to invest in the factors above.
Mondly Free vs Premium: What's The Difference?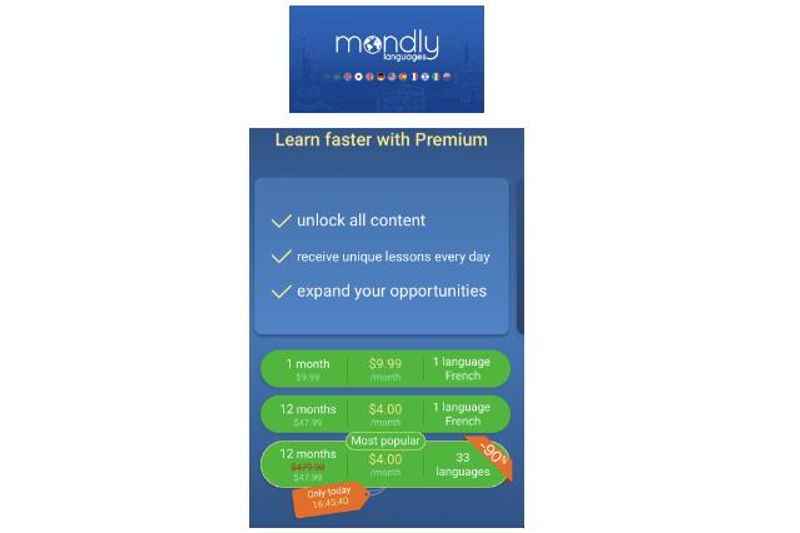 As with most effective language resources, there is a cost associated with Mondly's premium version.
The free plan for Mondly includes:
200 vocabulary words
103 phrases
100+ pronunciations with audio.
Whilst this is more generous than the free plans of most language learning apps of this type, it's really just a taster of what to expect from the main service. 
You won't learn much from the Mondly Free version, given that the learning experience is highly limited.
Within the Mondly Premium package, users will have access to speech recognition technology, 36 vocabulary builders, conjugation tables, learning progress features, grammar features, and many more resources.
The Mondly App: Main Features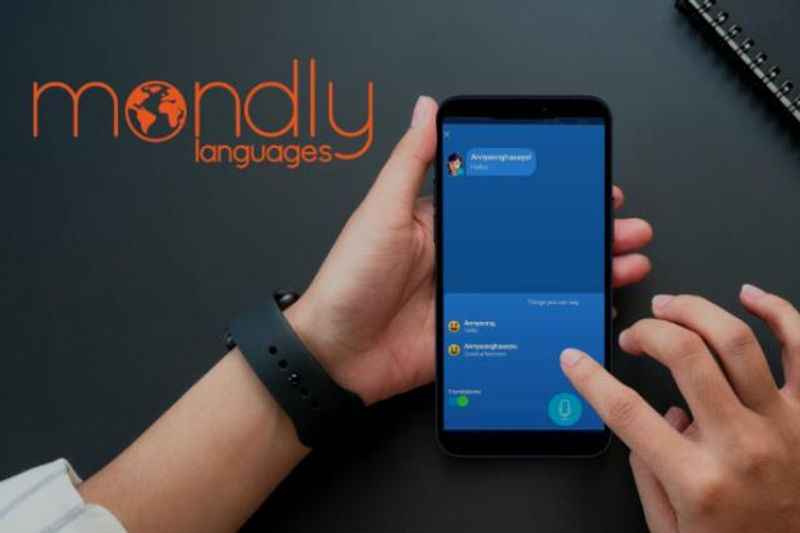 In this section, we'll go through the main features of the Mondly Premium app for one language, discussing user experience, daily lessons, and the virtual reality features within the app.
Easy to Use
Mondly is one of the easiest apps on the market to navigate, with a simple interface and clearly-labeled menu options. This is the case on both desktop and mobile.
Daily Lessons
Mondly has a 'Daily Lessons' feature that prompts you to look at the app and teaches you new vocabulary and sentences in your chosen language.
At the end of this daily lesson, everything you've been taught is recapped to help cement it into your memory further.
And, if you don't get 100% of the answers correct, you've also got the ability to go back and review these points later.
Whether it's speech recognition, vocabulary, or grammar lessons that require more of your time, you can customize your lessons to incorporate these areas. This is a great way to structure a language lesson because it ensures progression.
Reminders
Mondly reminders can be customized to pop up at a time that's most convenient for you. So, if you know you have time and motivation in the evening, you can program your reminder to flash up at this time.
The reminder doesn't only prompt you to take your daily lessons, it also gives you a statistic on how well you are maintaining your study routine.
This is a great way of motivating you to turn up for your studies every day and congratulate yourself on smashing a full week of studying.
L1 to Target Language Translations
Mondly also allows you to translate between your L1 (your mother tongue or a secondary language you're fluent in) and the language you want to learn.
You are asked to type, speak, and select the correct words from a list. Actively translating words and phrases encourages you to make connections between the languages which enhances the learning process.
Chatbot
Once you've picked up some vocabulary and feel as though you may be able to hold a conversation, you can use the Mondly chatbot and speech recognition software to put it into practice.
This is a virtual speaker that allows you to respond to conversational prompts, such as greetings or restaurant role-play.
One of the reasons this is so appealing, especially to those learning the very basics of a new language, is that it totally removes your inhibitions, as you are not talking to a real person.
While some other apps and courses will set up a face-to-face conversation with a native speaker, being able to converse with a chatbot allows you to practice your conversation skills without feeling too much pressure.
Particularly for a beginner, this is an amazing way to familiarize yourself with words and phrases, vocabulary, new content, and verb conjugations.
Quizzes & Monthly Challenges
Mondly features quizzes for its users to go through at the end of each learning section or block of lessons. Learners can also take part in monthly challenges with other users.
An Overview of Mondly Virtual Reality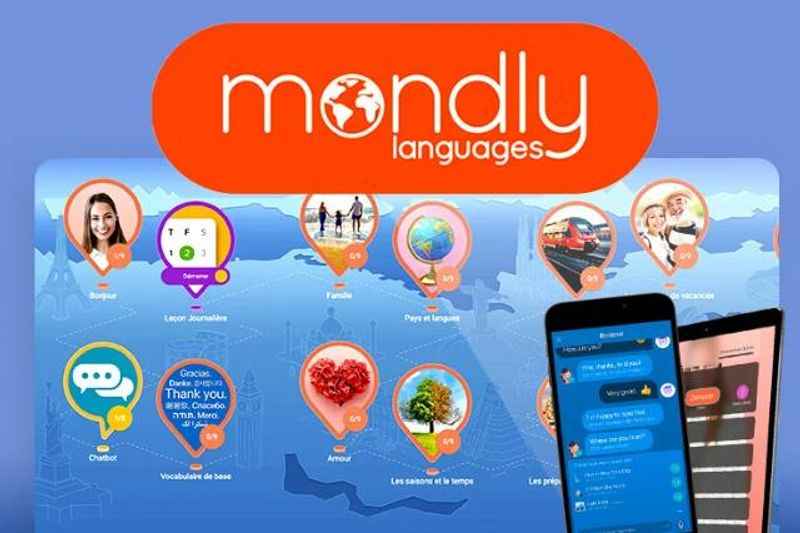 The main purpose of Mondly's virtual reality feature is to provide the ability to practice conversations. Indeed, this is the main feature of the app.
It's a pretty unique and novel language learning technique and it has real promise.
Just like with the chatbot, in each scenario, you'll have a conversation with the AI character, developing your knowledge of keywords and topics that you will have covered in previous lessons.
This feature puts Mondly at the forefront of the digital language-learning landscape. You need a VR helmet to enjoy the benefits of Mondly VR.
There are several languages to choose from here, and every language has practically the same content. The downside of this is that you need to stick with the app's pre-written responses to have them marked as correct.
A Closer Look at Mondly Virtual Reality
Mondly VR is available in all 41 languages.
However, you can choose to learn in three different ways using Mondly VR:
Conversation
Vocabulary
Multiplayer
Conversation
The 'Conversation' option is similar to the Chatbot feature. However, instead of talking to a Chatbot, you'll be having a conversation with an animated person.
Vocabulary
The 'Vocabulary' option works in the same way, except you'll be listening and repeating words and phrases in a non-conversational manner.
Multiplayer
The 'Multiplayer' option will allow you to interact with students learning other languages from around the world.
Mondly VR Review: An Honest Opinion
One of the questions you might be asking yourself about Mondly's virtual reality is whether or not it's all a fad.
The short answer is no. However, this type of language learning really comes down to personal preference.
Being able to converse with an animated image is something that some people may find appealing, particularly those who enjoy augmented reality technology.
However, older learners may prefer to learn a language through more traditional means, offered by competitor apps such as Rosetta Stone and Babbel.
One thing that's certain is that Mondly's virtual reality feature makes it a unique app for users in a market that has become saturated with language learning apps.
Other Mondly Versions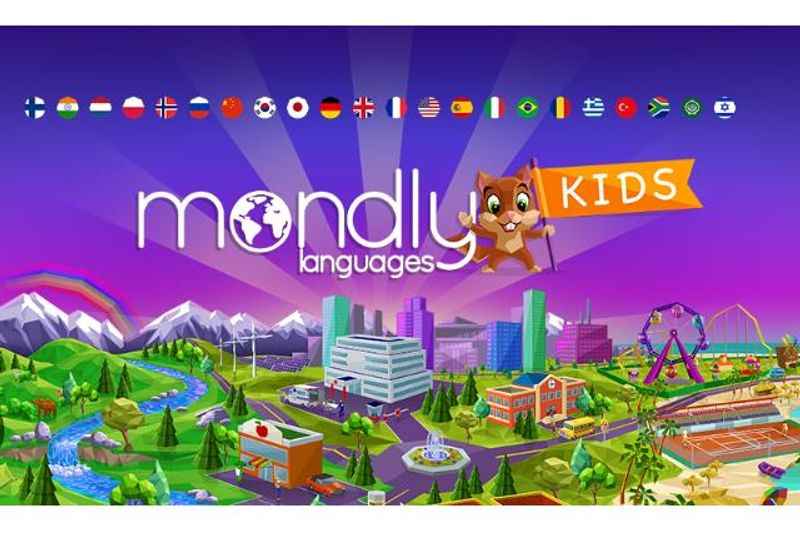 In addition to Mondly Free and Mondly Premium, the app provides users with
Mondly WORKS
This was developed for businesses and features a dashboard that allows employers to see how their employees are progressing with new languages.
It's a good choice if you're looking to open customer support lines to other countries without wanting to outsource.
Mondly KIDS
If you've got children who have expressed an interest in learning a second language, then Mondly Kids is a great choice.
It's very similar to Mondly Premium, but it uses kid-friendly animations to learn in a fun way.
Mondly AR (Augmented Reality)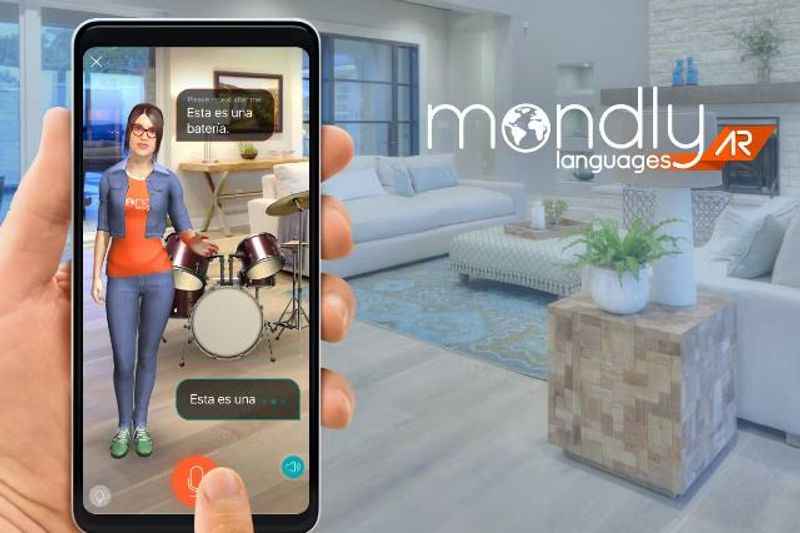 This particular feature is something that really sets Mondly apart from most other language apps.
This technology allows you to scan the room you're in using your smartphone and uses AR (Augmented Reality) to show a virtual teacher the words you are learning.
It's similar to any other AR gaming equipment and you need to interact with animations and walk around while you learn in a fully-immersive environment.
You just need the Mondly AR app to access this feature.
Is Mondly Lifetime Worth the Money?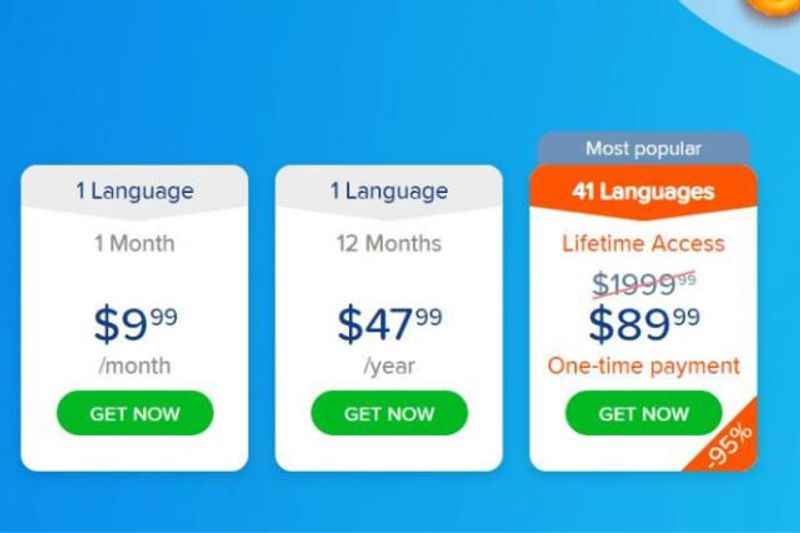 In order to answer a question like this, it's important to take into account the value for money you get for this one-off payment. Mondly Lifetime offers a comprehensive course, with over 30 languages available to learn and hundreds of unique lessons.
The amount of content is extensive and covers speaking, reading, and writing skills from English, or any other language, to your preferred target language. All lessons cater to beginner level through to intermediate and advanced proficiency.
Included in Mondly lessons are grammar explanations, vocabulary lists for you to review, exercises for listening comprehension, and other features you'd expect to find in a language learning app.
Mondly Lifetime is the best offer on the market for anybody who wants to cover the areas of language learning listed above.
Is Mondly the Best App for Language Learning?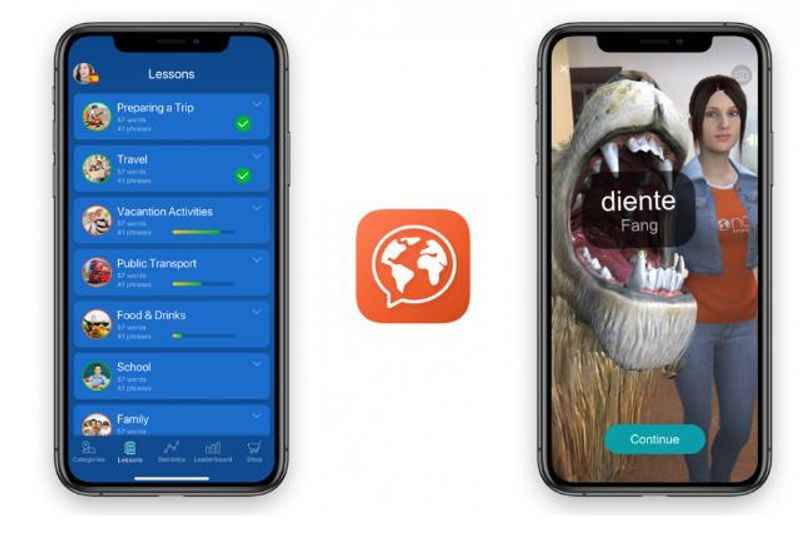 Mondly is the best language learning app on the market for those seeking interactive lessons with a touch of augmented or virtual reality, and a holistic approach to language learning.
Every feature on the Mondly app is created and adapted to help you progress in the language you're learning.
The interactive chatbot and integrated voice recognition technology ensure that your pronunciation is on point, whilst the quizzes and vocabulary-building exercises ensure you are learning new content all the time.
The conversational modes are great, particularly for beginners, who can practice speaking with confidence without the pressure of engaging with actual natives. When you take these factors into account, it's hard to find an app on the Google Play or Apple app store that competes with Mondly.
Mondly Can Be Helpful for Travelers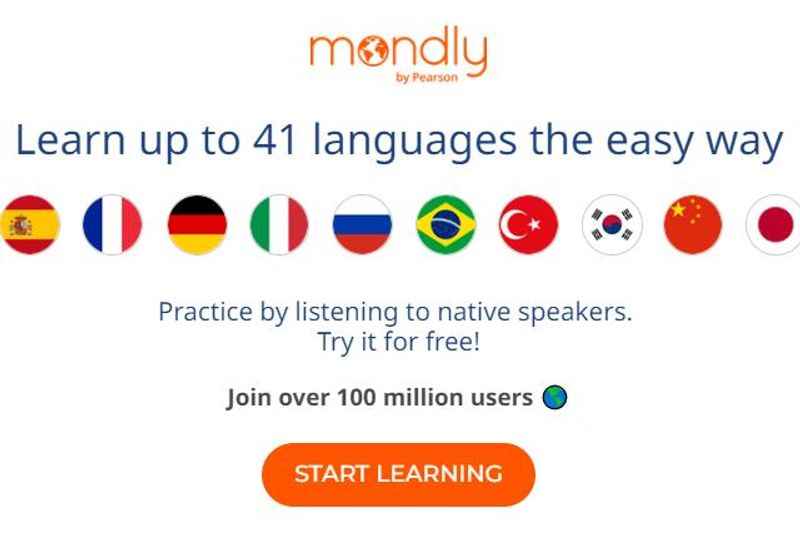 Planning a trip? Mondly, the online language learning platform, is here to assist you on your travel journey.
With its extensive range of languages and courses, Mondly can help you learn the basic vocabulary you need to navigate a foreign country.
Whether it's ordering food, asking for directions, or engaging in simple conversations, Mondly equips you with the language skills necessary for a smooth travel experience.
With its user-friendly interface and interactive lessons, Mondly ensures that learning a new language becomes an enjoyable part of your travel preparation.
Start your language-learning adventure with Mondly today and enhance your travel experience like never before.
Is Mondly Better than Rosetta Stone?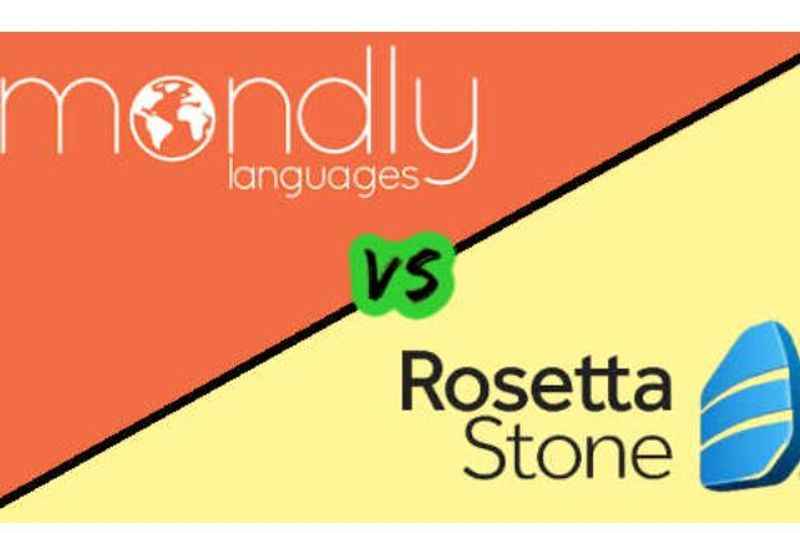 Rosetta Stone language courses teach users a new language by adopting the methods we use to learn a language in childhood.
It does this by associating words — both written and spoken — with objects, actions, and ideas that convey meaning.
Each Rosetta Stone language course relies heavily on pictures to establish the meaning of words and phrases. There is no direct translation provided. 
This means that as a language learner, you start to learn new languages without the use of your native English.
As an app created primarily for English speakers, it differs greatly from Mondly in its approach to language learning. 
Mondly, on the other hand, does not use pictures as a primary source, but instead implements the range of techniques listed throughout this review.
Is Mondly Better than Babbel?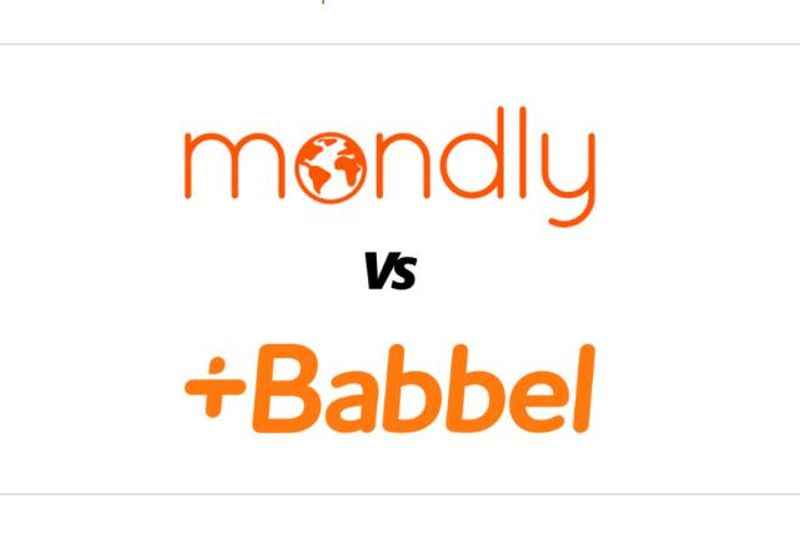 Babbel is a popular language-learning app and one of Mondly's strongest competitors. 
Babbel has a focus on teaching practical language skills, such as key vocabulary centered around popular topics, through traditional language learning methods such as flashcards and spaced repetition.
Babbel does not facilitate a particularly interactive process of learning new languages. However, it gives its users the ability to practice speaking with native speakers. 
This is something Mondly does not offer currently.
Is Mondly Better than Duolingo?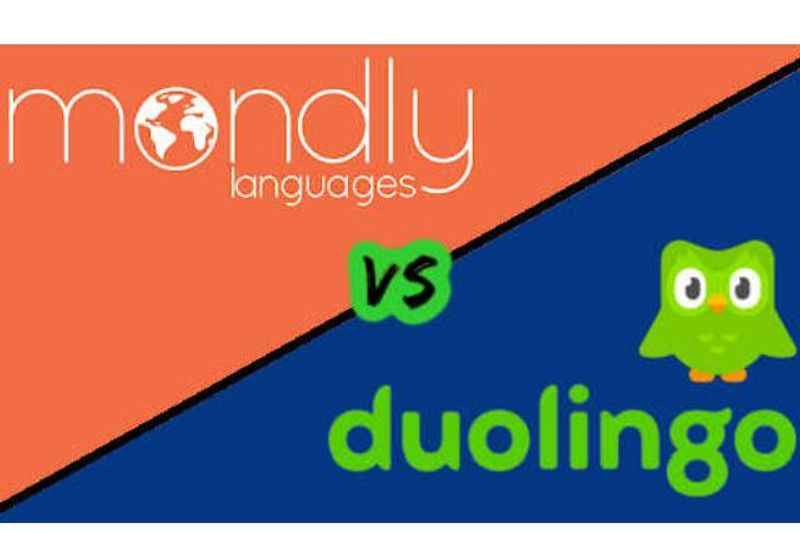 As the most popular language learning app in the world, Duolingo is a great option for those who want to learn another language with no commitment required (except for quizzes and monthly challenges).
Importantly, Duolingo is completely free too.
Mondly, on the other hand, has some excellent features that set it apart from this platform. It does, of course, require a paid subscription in order to utilize all of its features, though, unlike Duolingo.
Mondly Review: Areas for Improvement
Let's take a look at the features of this app that could be improved.
The Free Version
The free account of Mondly is fairly limited and you are often prompted to upgrade to the Premium edition. Free daily lessons help you get a sense of the languages, though Premium topics give the best experience overall.
Within the free access, there are few opportunities to interact with the lesson content. In fact, the free lessons are not anything special. 
In order to experience the joy of learning languages with Mondly you'll need a premium account.
Furthermore, Mondly Free doesn't teach grammar, which makes it more challenging to answer questions correctly when you are not given context or examples.
The Audio Within the Lesson Exercises
If you have the audio feature turned on while you use Mondly, many of the exercises are too easy because you hear the correct answer before you are required to do the exercise.
This means you don't need to know the answer to complete the exercises correctly. This only happens with the sentence exercises, however.
When you're tested on single vocabulary words in the multiple-choice interaction, you don't hear the audio until you select an answer. But you do in the spelling interaction.
FAQs Related to This Mondly Review
Now, let's look at some of the most frequently asked questions about Mondly.
Is language learning fun with Mondly?
Language learning becomes fun with Mondly's interactive lessons and engaging features, especially its VR and AR features. That being said, if you do not pay for Premium, Mondly can grow old quickly.
Can Mondly language lessons be good for seniors as well?
Mondly's language lessons cater to seniors, providing a user-friendly and enjoyable learning experience. Seniors are known travelers and this can be of great help and a fun thing to do in their spare time.
Should I try popular language apps before traveling?
Yes, popular language-learning apps are a great addition to any overseas holiday. Mondly provides a comprehensive and effective language learning experience that can greatly benefit travelers.
Is the paid version of Mondly worth it?
The paid version of Mondly is definitely worth it, offering extensive resources, advanced features, and a valuable investment in your language learning journey.
Summing Up This Mondly Review
We hope that this Mondly review has provided you with a comprehensive understanding of the Mondly app, the way it helps you to learn languages, and whether or not it's worth your time and money.
Beginner, intermediate and advanced learners can benefit greatly from the Mondly app, but there's no question that beginners and lower intermediate-level learners will benefit most from the lessons.
With the help of the Mondly AR and VR technology, as well as the Premium subscription plan, Mondly is an excellent language tool.
With its user-friendly interface and interactive lessons, you can easily navigate through basic vocabulary and phrases relevant to travel situations
Whether you're ordering food at a local restaurant or asking for directions, you can feel confident in your speaking skills with Mondly.
So, before embarking on your next adventure, explore the world of language learning with Mondly and enhance your travel experience.