Recently, I signed up for HanBook's yearly subscription service to test the Chinese dictionary app. This post is a quick recap of my experience using HanBook.
By the end of this short post, you'll be familiar with the app's features and why I think it's a good translation tool.
HanBook offers interactive AI quizzes, personalized practice, and other accessible features that help HanBook users learn Chinese in a well-balanced, rounded way.
Let's get started!

How's it going?

I'm James, a lover of travel and languages. 

So much so that I blog about them on this site. 

I hope you find this information useful! 😊
What is HanBook?
HanBook is an all-inclusive tool to learn Chinese.
It offers an online dictionary, featuring over 600,000 entries, 700,000 meanings, and 340,000 example sentences.
In addition, users will benefit from 20,000 idioms, and 2,000+ most searched words and their meanings, plus lessons in writing Mandarin.

Who is the HanBook developer?
HanBook is the core product of HanLanguage LTD, founded in Dec 2020 and invested by ZhenFund, focusing on effective Chinese learning for international learners.
Adhering to the concept of "Keep close to customers. Keep pace with pioneers", HanLanguage first launched its dictionary app in 2021, which had quickly been one of the world's best Chinese learning dictionaries.
Then, it launched its AI-based Interactive Course in 2022. This attracted more than 1 million registered users worldwide to learn its creative lessons.
The Products Offered by HanBook
So, let's take a look at the products offered by HanBook.
Pinyin courses
Pinyin is a system that spells Chinese words with the Latin alphabet based on their pronunciation.
This means you can learn to say Chinese words before you fully grasp the script. This alone is a great reason to download HanBook.
The course offers 75 practical videos to learn Chinese pronunciation to help you achieve standard Chinese pronunciation. You can do this by using various example sentences.
I used the HanBook oral practice exercises to make my expression more accurate and authentic.
HanCourse Premium
This newly-launched HanBook software is designed for beginners and has AI-based interactive courses.
While completing the 72 immersive Chinese lessons, I saw I was making continuous progress with the software teachers.
Moreover, to test your progress, there are more than 2000 exercises and quizzes.
Even the subtitles on videos can be tapped and translated if you want a single word's detailed definition.
If your eventual goal, like mine, is fluency, the HanCourse Premium Package monthly deal is a must.

Chinese Dictionary-Dictionary Plus
No matter whether you are a beginner or a high-level Chinese speaker, you will still benefit from having HanBook on your smartphone.
The HanBook Dictionary Plus feature offers five ways to look up unfamiliar words.
These Chinese searching options are voice search, handwriting, photography, Pinyin, and radicals.
You can translate selected words into a picture after using OCR (Optical Character Recognition) support.
The dictionary teaches you about special Chinese words, such as separable words, correlative words, and reduplication words.
Furthermore, you have unlimited search opportunities, and various search methods are supported.

Great access and constant review
As a member, you get full access to all advanced features of HanBook. This includes all Wordbooks, daily practice quizzes and games, millions of entries, and the powerful search feature.
On top of this, there are basic teaching videos and scientific AI assessments for Pinyin and handwriting.
Recently, HanBook added a review function for AI courses, including a review of key vocabulary, expressions and language points.
Moreover, they offer an optimized pronunciation assessment, quizzes of wordbooks, and other optimization opportunities for users.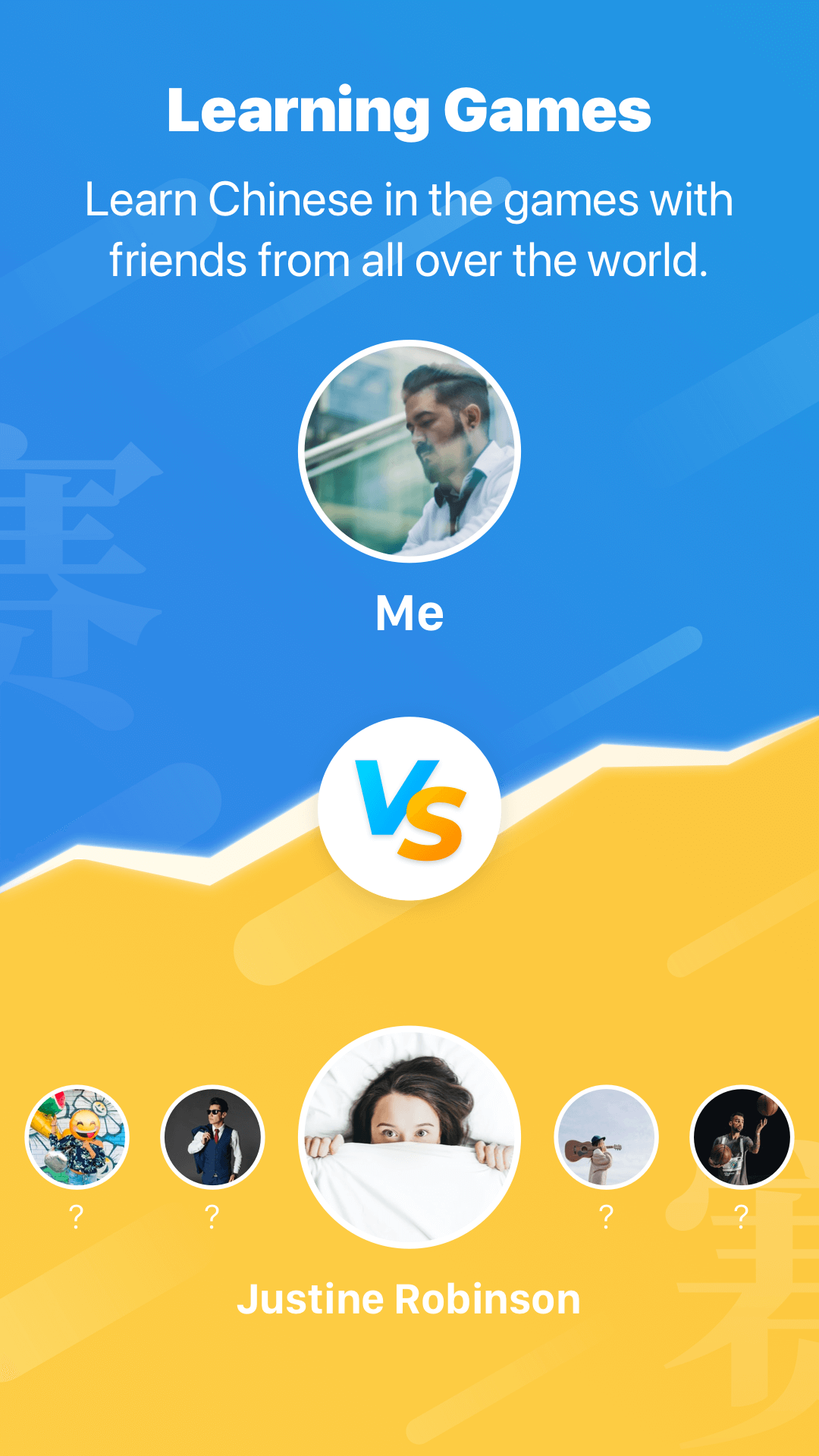 Chinese Language Assessment Technology: Chinese Character Assessment System
The HanBook Chinese Character Assessment System can analyze and specifically explain whether or not each stroke you write is standard and correct.
This handwriting analysis is a fantastic feature, as it is almost like having an in-person teacher. The corrections prevent you from learning incorrect Chinese characters and building bad writing habits.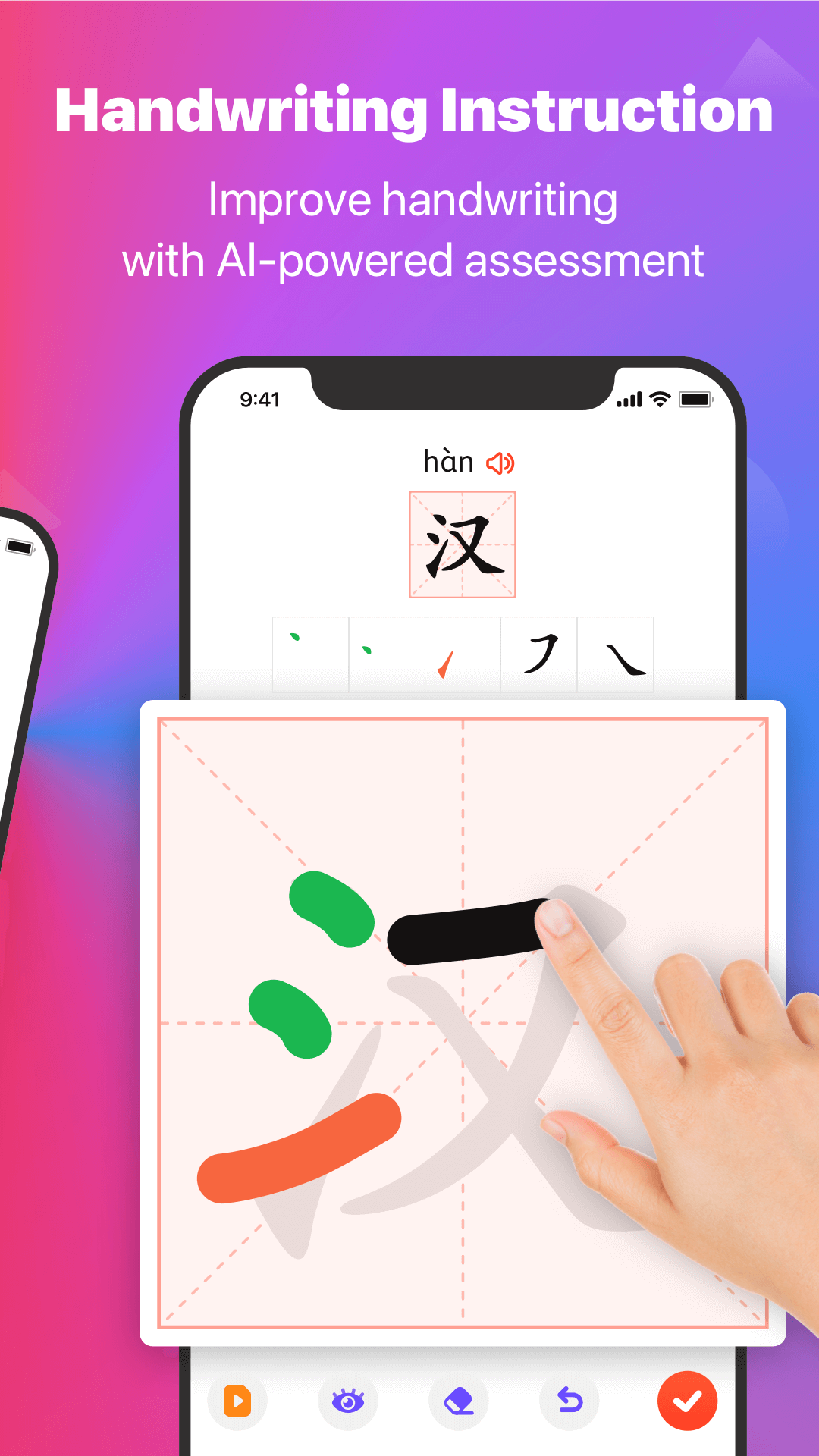 HanBook Auto-Renewable Subscription Terms: (Price in U.S. Dollars)
HanBook offers monthly, quarterly, or yearly subscription services.
Monthly subscription – $15.49
Quarterly subscription – $29.99
Yearly subscription – $29.99
HanCourse Premium package monthly, quarterly, yearly – $15.99/ $29/$99/ $89.99
Dictionary Plus – $3.99/ $6.99/ $19.99
Check out the app on your app store for more information on the subscription price range and subscription service options.
How to subscribe to HanBook's yearly subscription service
1. Download HanBook and choose the HanCourse Premium Package
2. Payment: Confirm the purchase and pay. This will be credited to your Apple iTunes account
3. Automatic renewal: The subscription renews within 24 hours of the expiration date. After the automatic renewal payment is successful, your subscription is extended by one subscription cycle.
4. Subscription cancellation and turn-off of the service: Go to "Settings" on your iPhone, then "iTunes Store and App Store". Click "Apple ID", select "View Apple ID", enter the "Account Settings" page, and click "Subscription" to manage automatic subscriptions.
If the service needs to be canceled, you can close it 24 hours before the end of each billing cycle. In this case, no further deduction will be made.
HanBook Chinese Dictionary FAQs
What is the difference between the trial period and the subscription service?
The trial and continuous purchase subscription services are the same, but the trial has a time limit, and you can cancel it before the billing.
The trial is a chance to get familiar with the service and see if you want to commit to a continuous purchase monthly, quarterly or annually.
How do I get a free trial with HanBook?
You can register now and enter the invitation code "Kongzi" to get full function access for 1 month for free.
Where can I learn more about HanBook?
You can check out the official HanBook website or have a look on your App Store.
You can also watch this quick thirty-second video on HanCourse.
What does it mean that HanBook has a Chinese Patent Golden Award?
The China Patent Awards are given to projects that are deemed to be highly innovative and of good quality.
HanBook received a Gold award, indicating that it is one of the best Chinese language assessment technologies available from which to learn Chinese.

What are the best features of HanBook?
I love that you can check Chinese words in real-life scenarios, such as in a supermarket or on public transport. This makes traveling in China much more accessible.
I also enjoyed the daily words and expressions feature, which accelerated my learning and made it fun.
Summing up the HanBook Chinese Dictionary
Overall, I had a positive experience with the HanBook all-inclusive tool. Its well-designed curriculum focuses on teaching learners in an innovative but systemic way to learn Chinese and Chinese characters.
HanCourse premium key features include Chinese listening, speaking, reading, and writing skills practice, grammar games, and continuous interactive assessment.
You can collect vocabulary, practice character writing, and complete tailor-made exercises in your own time. HanBook meets all my Chinese searching and learning needs and I recommend it.
_______________________________________________________________________________
Author bio:
James is the founder of travel-lingual.com, and this HanBook Review (as well as many other language app reviews). He is a tutor of English, Spanish, and Italian. Furthermore, he has visited 35 countries and has tried dozens of language courses to date.
He has worked as a language teacher in France, Spain, Argentina, and Costa Rica. His love of languages led him to create this blog, to share best practices in language learning and inspire others to learn!
4.5 out of 5.0 stars4.5