33 Fun Things to Do in NYC | 2023 (with Photos)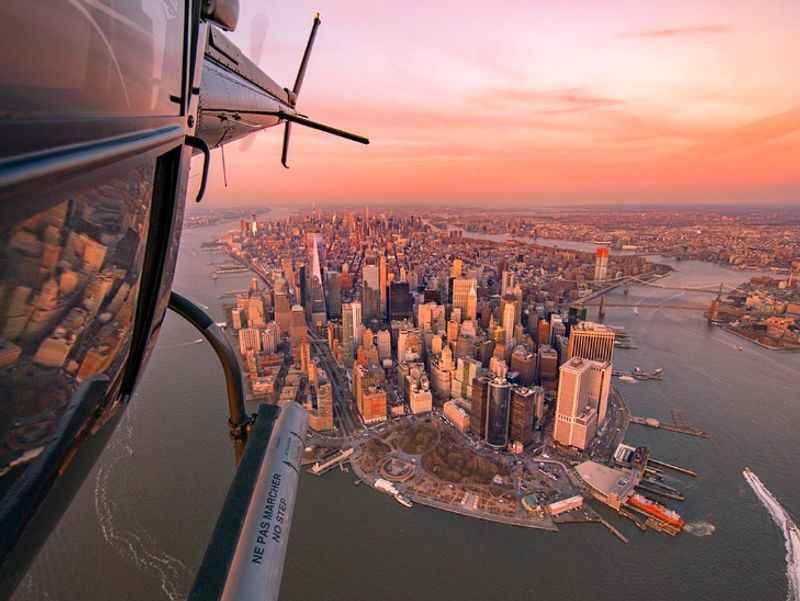 Staying in the city that never sleeps? New York City is a hub of towering skyscrapers, vibrant cityscape, and twinkling lights. There are countless fun things to do in NYC.
Marvel at the Manhattan skyline, and bustle along the Brooklyn Bridge, immersing yourself in new and old New York City.
Get ready to admire some serious architecture, from the super skyscrapers to the unusually quaint Crimson Beech House in Staten Island, designed by Frank Lloyd Wright.
Start spreading the news - there are endless fun things to do in NYC, and we are going to discover 33 of them.
1. Admire The Empire State Building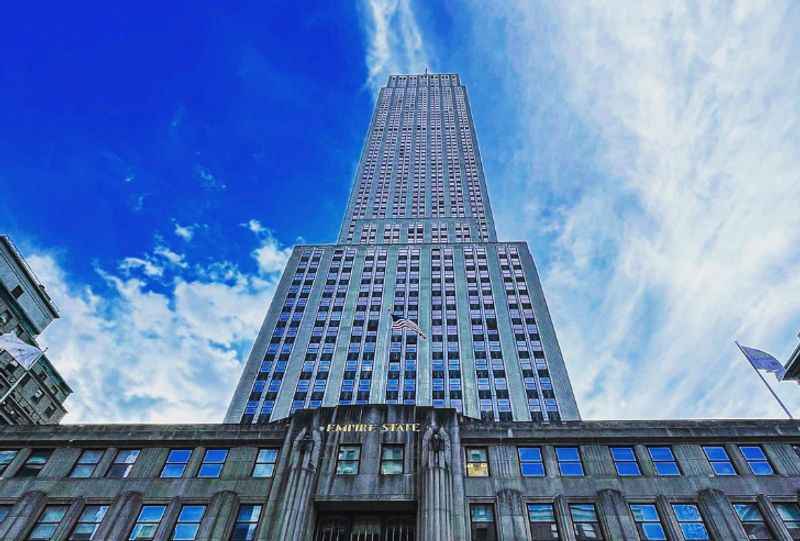 What is more iconic than New York City architecture? Start your visit with an NYC architecture tour.
Rising out of the New York City skyline is the 102-story skyscraper that is known around the world. The Empire State Building is a timeless tourist favorite.
In Midtown Manhattan, this steel giant was the tallest building in the world until 1970 when the first tower of the World Trade Center was built.
Head to the observation deck of the Empire State Building at sunset and watch New York City come alive.
2. Be captivated by The Chrysler Building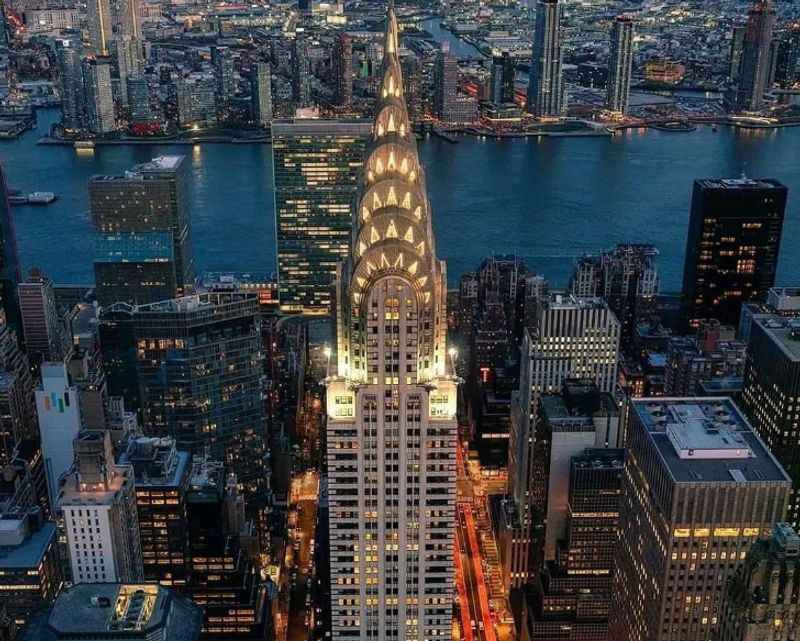 Heading to another Midtown Manhattan favorite on our NYC architecture tour, the Chrysler Building is a neighbor to the Empire State Building.
This 1930s beauty is an iconic staple of the New York skyline. Although there is no observation deck, take a stroll past it to take in its beauty.
3. Roll on down to the Rockefeller Center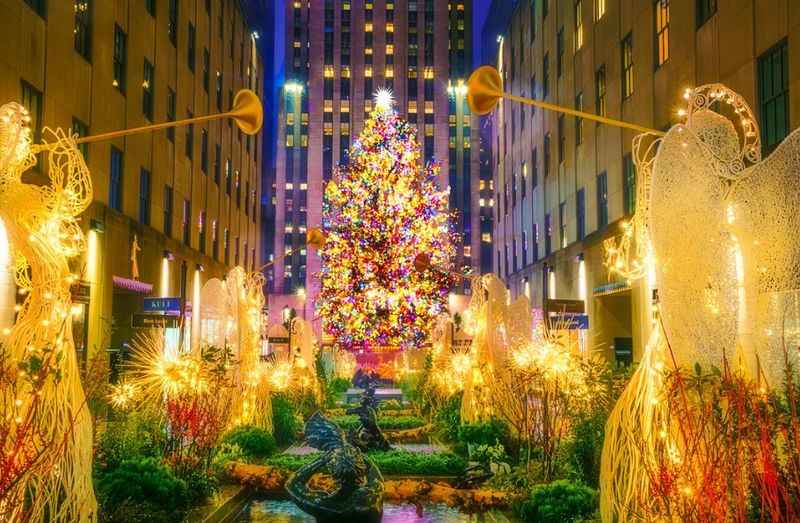 Stay musing in Midtown Manhattan with the Rockefeller Center.
Built by the Rockefellers in the 1930s, this prolific New York City attraction is home to a number of businesses, shops, and restaurants.
Take in more breathtaking views at the Top of the Rock observation deck or if you're there in winter get in the spirit of the season at the famous Rockefeller Center Christmas tree.
4. Hightail it to Times Square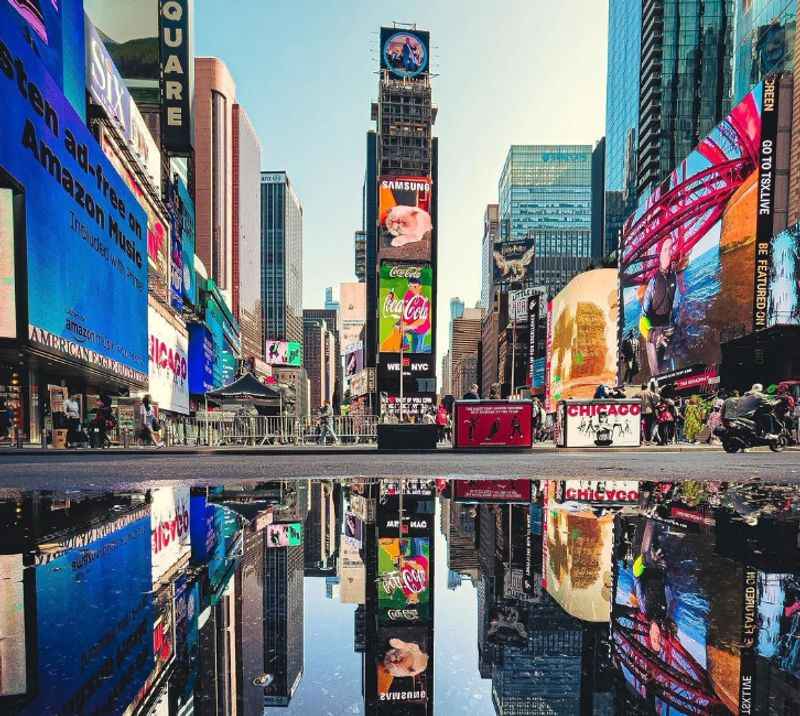 Make Times Square a stop on your Midtown Manhattan map. This major commercial intersection is known for its bright lights, bustling atmosphere, and billboards.
Times Square is the beating heart of New York City. Prepare to be dazzled by what's known affectionately as The Crossroads of the World.
If you're there at Christmas, count down to the New Year and watch the ball drop at midnight.
5. Witness the Wondrous One World Observatory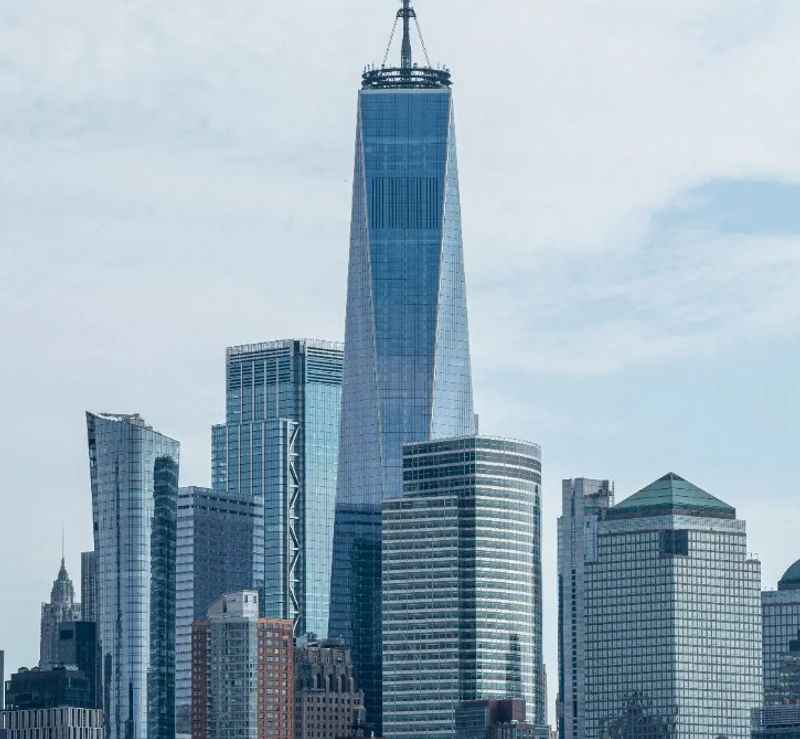 Located in Lower Manhattan, elevate your experience with the One World Observatory at One World Trade Center. This shining beacon is the main building of the rebuilt World Trade Center.
A symbol of strength and resilience, this new addition to the New York City skyline is a must-see. Enjoy breathtaking views from the One World Observatory.
Grab your ticket for the One World Observatory to take in panoramic sights of the city and the Hudson River from the observation deck.
6. Take a trip back in time to Ellis Island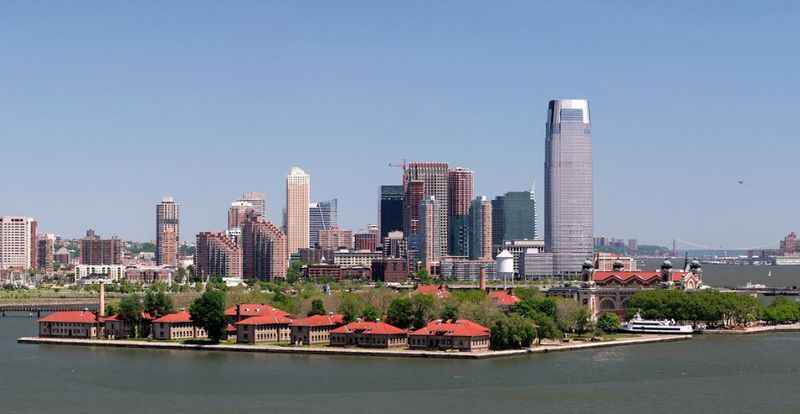 Known as the Gateway to America, the small but iconic Ellis Island is a historic spot that served as an immigration station from the 1850s.
Explore the Ellis Island National Museum of Immigration. Visitors can also explore the American Immigrant Wall of Honor, which pays tribute to all those who journeyed to New York City.
7. Fall in Love with The Statue of Liberty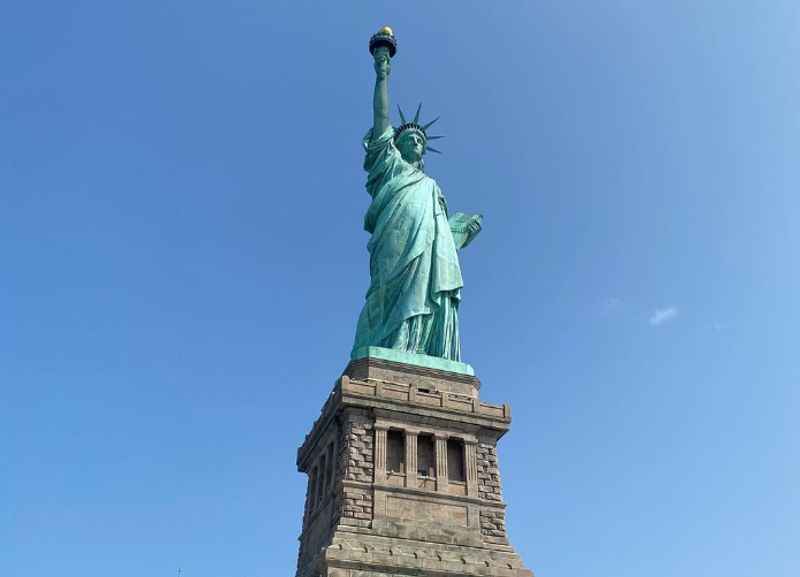 Sail from Ellis Island to meet Lady Liberty, on Liberty Island. One of the most popular NYC attractions is the majestic Statue of Liberty.
Think back to immigrants traveling from faraway lands, reaching New York Bay, and sailing towards freedom, Lady Liberty greeting them on approach.
One of New York's most famous landmarks, Lady Liberty was a gift from the French. She remains an enduring symbol of freedom and democracy.
8. Check Out Roosevelt Island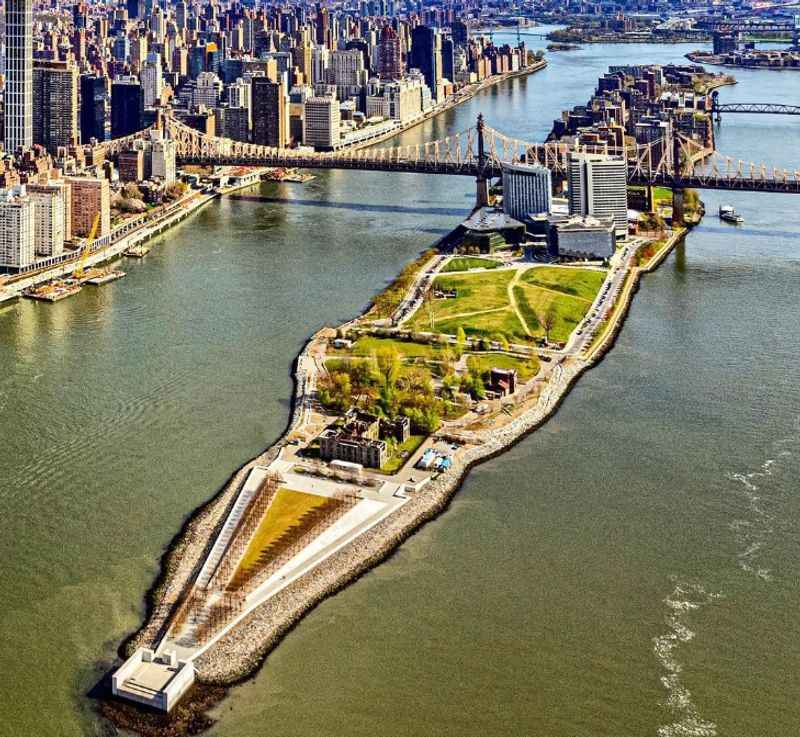 Nestled in the East River between Manhattan and Queens is the quaint Roosevelt Island. Take a stroll around the Franklin D. Roosevelt Four Freedoms Park and see the statue erected in his honor.
If exploring islands is on your list of fun things to do in NYC, you can also check out the popular Staten Island for a change of pace.
9. Have the Ride of Your Life at Coney Island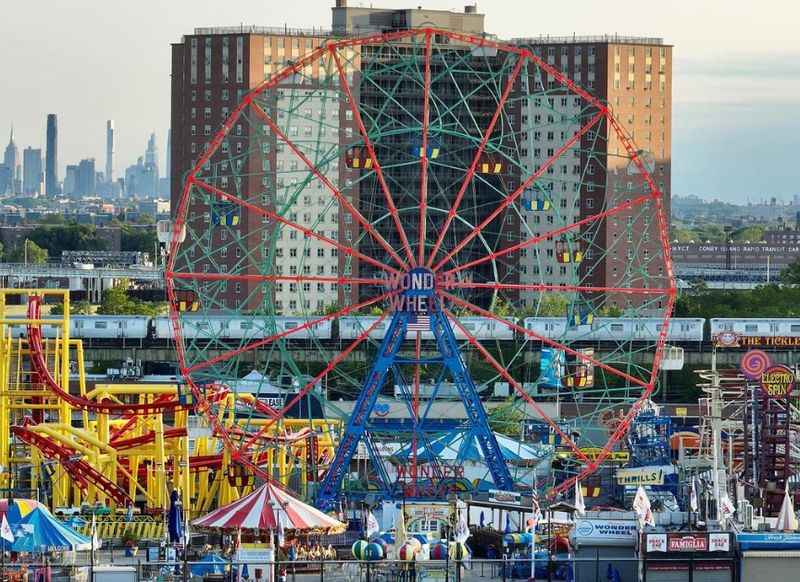 Leaving Manhattan behind, past the Brooklyn Bridge and in the heart of Brooklyn borough is the iconic Coney Island.
Coney Island is home to the New York Aquarium, lots of rides, restaurants, shops, and more. One of New York's famous landmarks, Coney Island is the perfect day out.
Take in breathtaking views of the sea or explore sea life at the New York Aquarium.
10. Bow Before The Brooklyn Bridge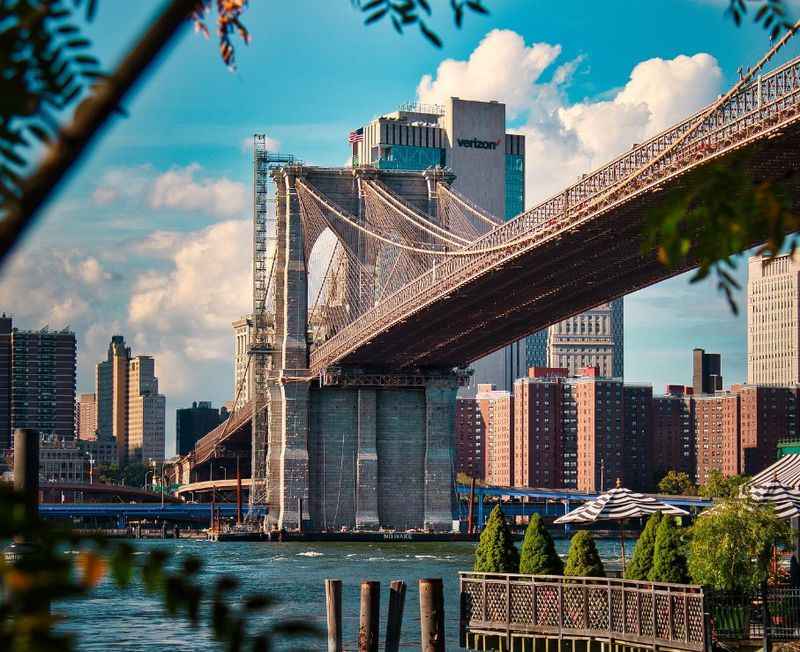 Connecting Manhattan and Brooklyn over the East River, the Brooklyn Bridge has been seen as a feat of American engineering.
The beautiful bridge is a symbol of quintessential New York City. Take in breathtaking sights of the New York Harbor and stunning views of the Manhattan skyline, as well as the Hudson River and Brooklyn Bridge Park.
If you want a view of Brooklyn Bridge in all its glory, head to Brooklyn Bridge Park.
11. Head on Over to Central Park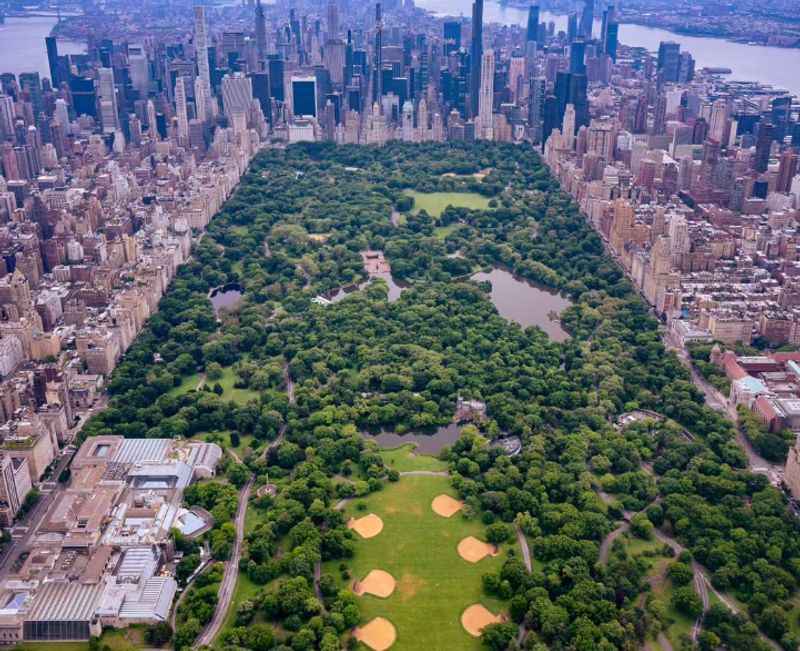 Enveloped by the concrete jungle of New York City is the sprawling and iconic 843-acre Central Park.
Central Park is the perfect escape from Upper West Side hustle and bustle. Explore the sprawling grounds and discover countless activities and sights to enjoy. From horse and carriage rides to ice skating, Central Park is a prime location at any time of year.
If Central Park feels too daunting to you but you are a nature-lover in search of some solace, why not check out the much smaller Bryant Park?
12. Go Wild at Central Park Zoo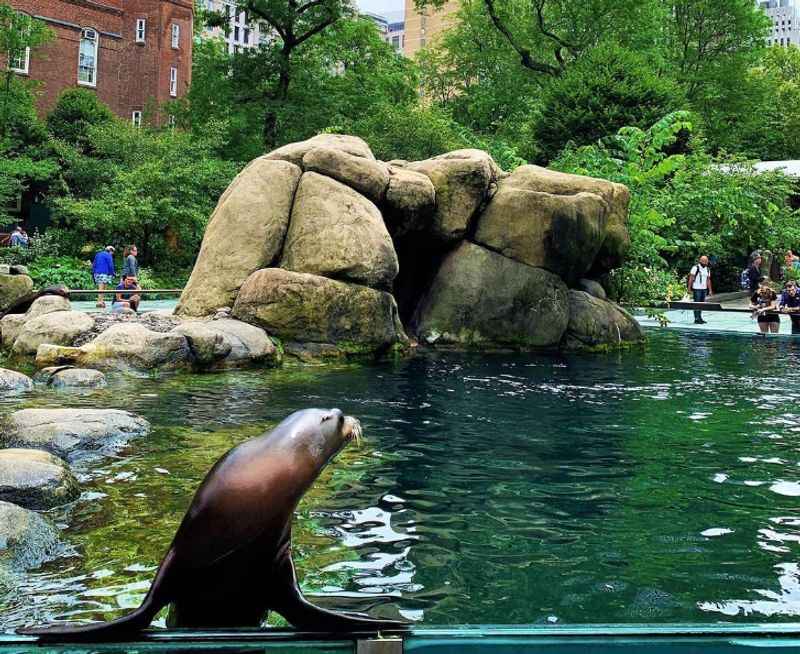 If you're looking for fun things to do in NYC as an animal lover, this is the place for you. Spot the snow leopards or watch the penguins play at the Zoo in Central Park.
Just off Fifth Avenue, head to the zoo in Central Park for a day of fun and meet everything from giant grizzly bears to tiny leaf-cutter ants.
13. Wander down to Washington Square Park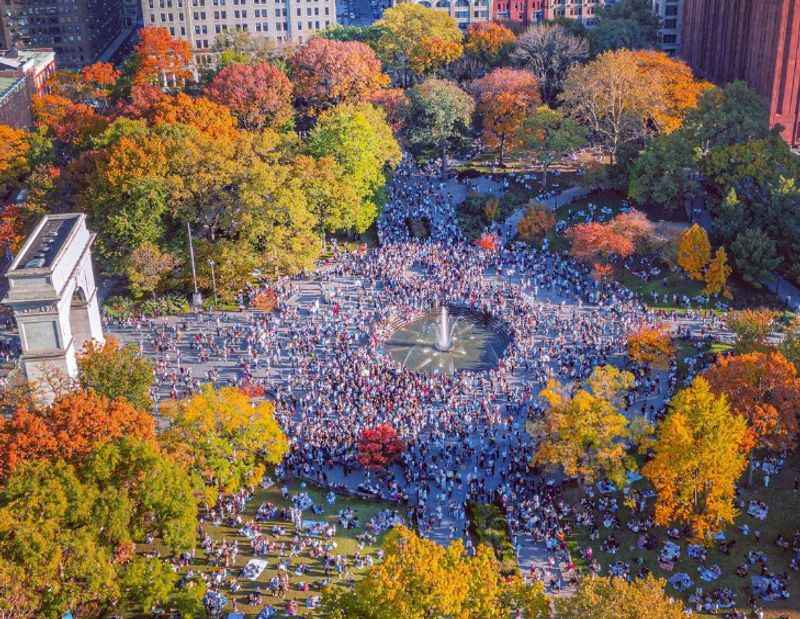 If you're around Greenwich Village looking for peace, why not Washington Square Park?
Head to this historic New York City location, named after George Washington, to enjoy a spot of greenery. Admire the large fountain and lush expanse of trees.
14. Train your sights on Grand Central Terminal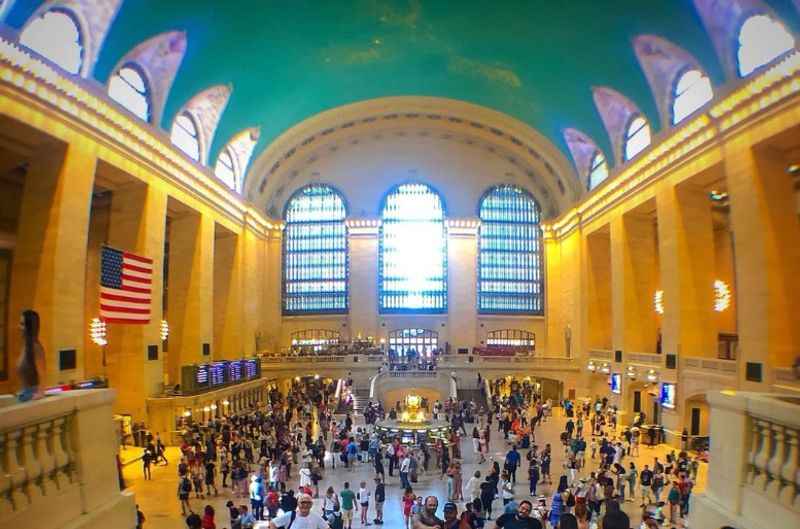 One of the must-sees on your list of fun things to do in NYC is visiting the Grand Central Terminal at Grand Central Station. Marvel at the intricate design of the Main Concourse.
One of New York's architectural gems in Midtown Manhattan, it attracts millions of visitors a year.
Grand Central Station is a transportation hub and offers rail services all around and beyond New York City. All aboard.
15. Navigate The New York Public Library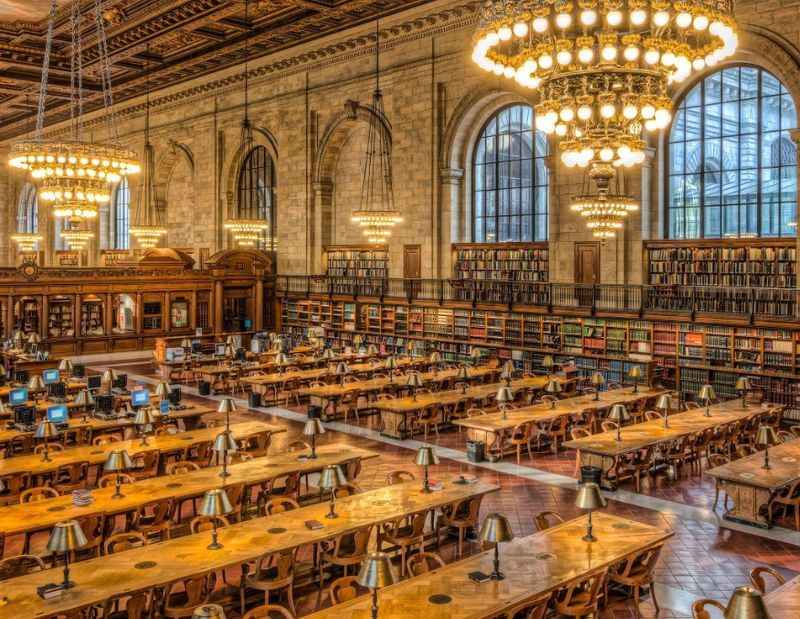 Visiting this New York City staple is one of the many fun things to do in NYC.
The breathtaking New York Public Library is home to an extensive collection of books.
The New York Public Library boasts a beautiful, ornate interior and is guarded by the famous Patience Lion statue. Have a relaxing afternoon exploring the library then sit on the grass of Bryant Park for a quick bite to eat.
If you're doing your own walking tour, pop by for a look at one of the most historic landmarks in New York City.
16. Famous Filming Locations of New York City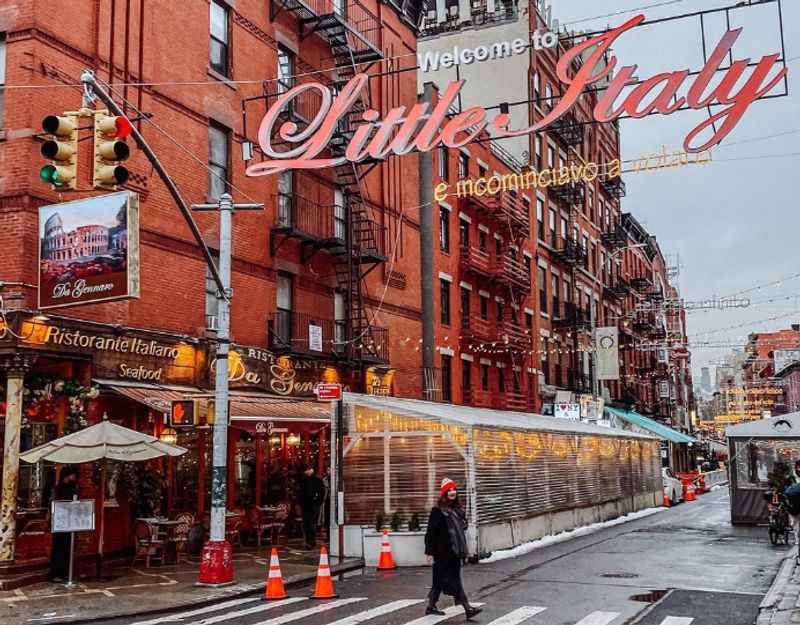 New York City has been featured in endless movies and TV shows, from Central Park to Little Italy.
Everyone has witnessed the historic landmarks and towering skyscrapers in the opening of a film from a dramatic bird's eye view. From Manhattan Bridge to Greenwich Village, New York feels so familiar.
Take the Sex and the City Hotspots Tour if you want to spend a day as Carrie Bradshaw, or the 3-hour New York City TV Shows and Movie Tour.
17. Calling All Friends Fans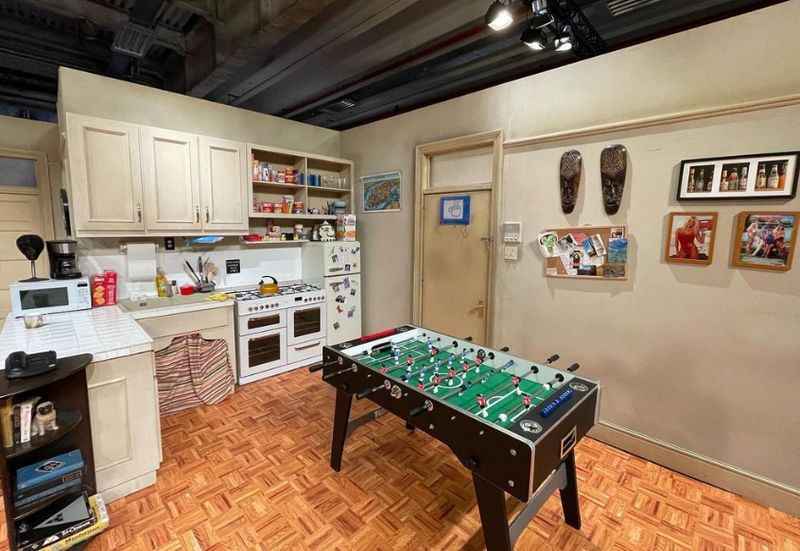 Immerse yourself in the everyday lives of your favorite characters from the hit TV show.
You can do your own walking tour of New York City and stop at all the famous spots. Visit Ross at work at the American Natural History Museum or head to Greenwich Village where five of the six friends lived.
You can also become the seventh friend at the Friend Experience where you can enjoy recreated film sets and take a look at some iconic outfits.
18. Marvel at The Metropolitan Museum of Art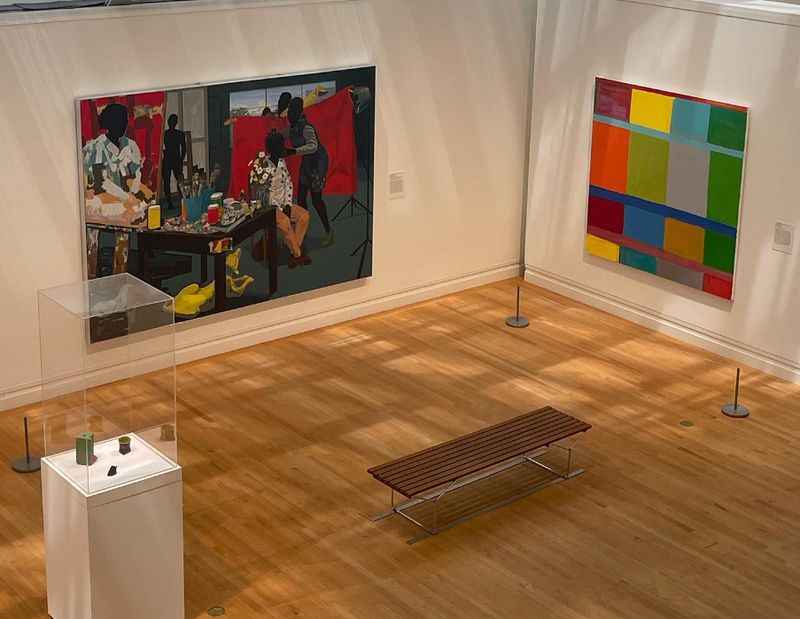 Affectionately known as The Met, the Metropolitan Museum of Art is a perfect activity for a relaxing afternoon if you're looking for fun things to do in NYC.
The Metropolitan Museum has a collection of over 2 million works of art spanning 5,000 years of world history and is one of the best museums in NYC.
It is right by Central Park, so if you're looking for a tranquil afternoon take a stroll and then indulge in some art installations.
19. The American Natural History Museum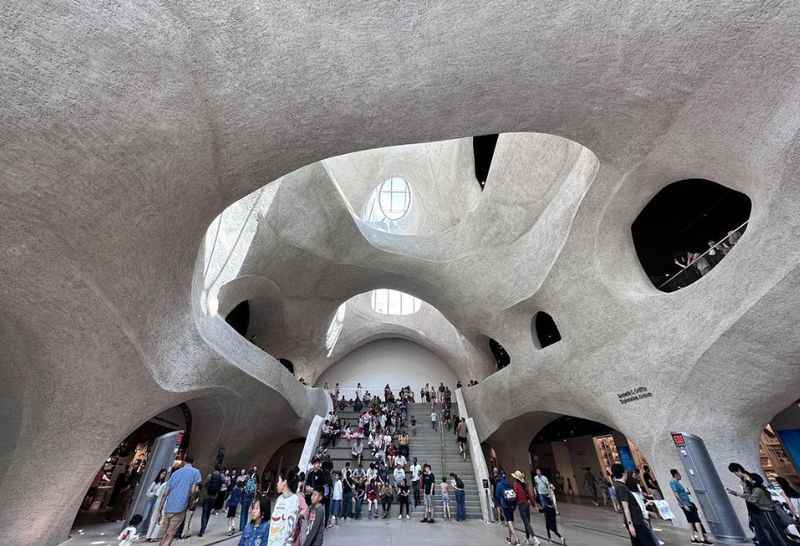 This museum was founded in 1869 is not only world-renowned but it is also one of the most fun things to do in NYC.
Explore the riveting collections that tell the story of the natural world from the beginning of life up to the present day. The Natural History Museum is a New York City favorite.
Take your time and peruse the American Museum of Natural History at your own pace.
20. Witness The Whitney Museum of American Art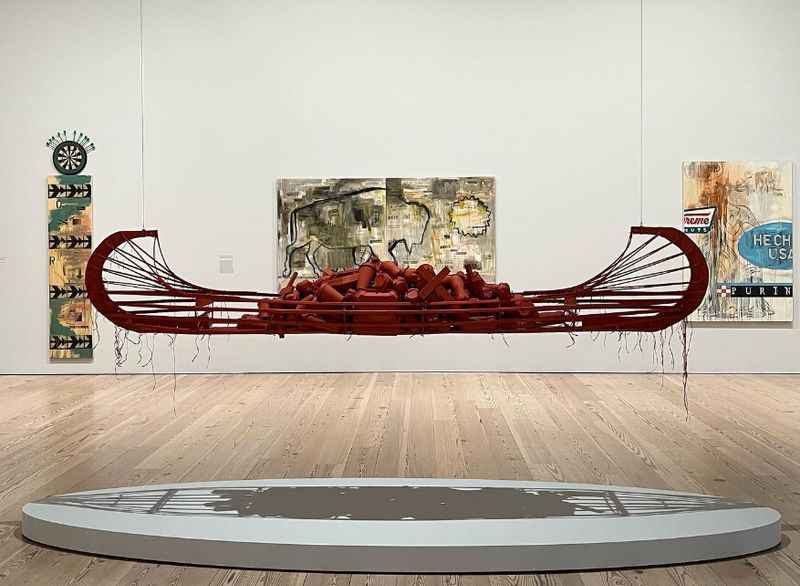 Near Greenwich Village, next to Chelsea Market, is the outstanding Whitney Museum of American Art.
In one of the most popular art galleries in New York City, you can see the works of prolific artists like Edward Hopper.
Spend the day soaking up the art installations and exciting exhibitions on show. New York City is a hub of art and design and has an array of street art and galleries to enjoy, so grab your ticket and indulge in some modern art.
21. Change Your Tune with The New York Philharmonic Orchestra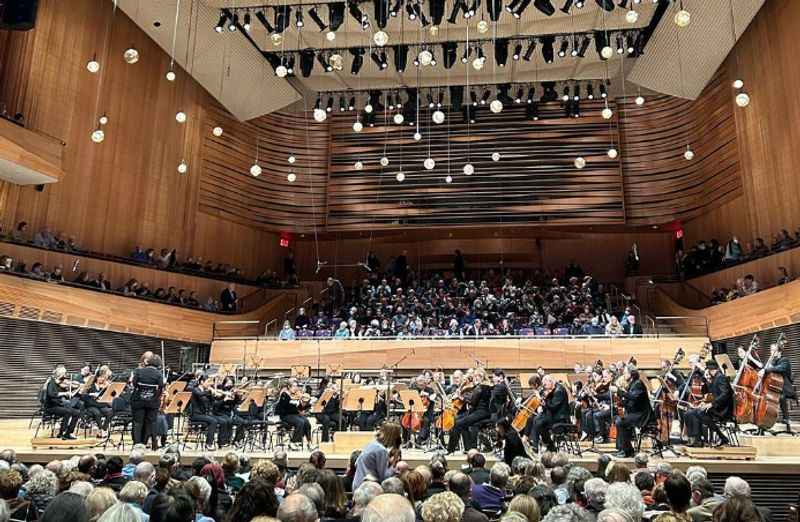 As one of the oldest orchestras in the United States, The New York Philharmonic Orchestra has its home in the Lincoln Center for Performing Arts.
Witness the tantalizing talents of renowned composers and a new wave of fresh musical genius in New York City.
Make sure you catch some culture while in New York City.
22. New York City and All That Jazz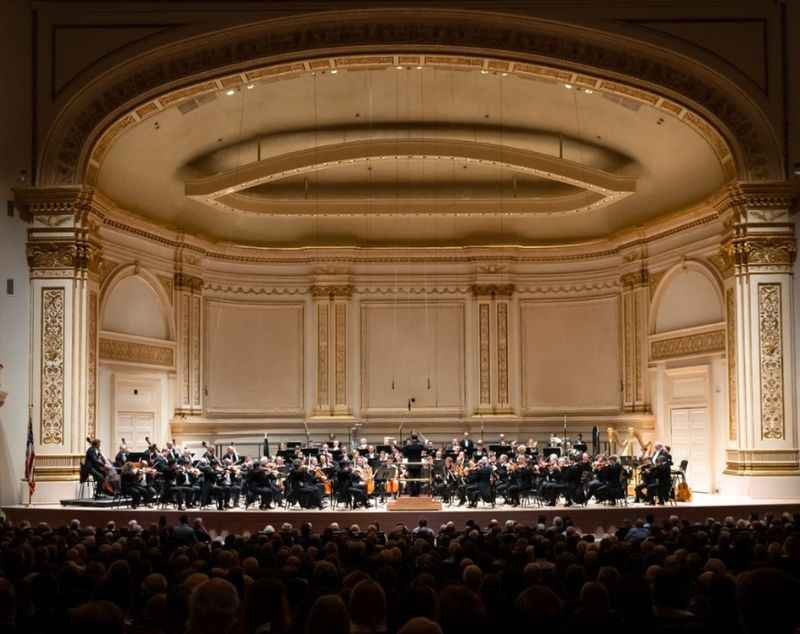 New York City has a rich history of jazz, from speakeasies to Carnegie Hall.
Early jazz was introduced to Carnegie Hall in 1912 with iconic musicians such as Ella Fitzgerald, Miles Davis, Louis Armstrong, and Duke Ellington headlining.
Enjoy the most famous jazz venues in New York City.
If you're in Harlem, head to Bill's Place. Exploring the East Village? Make your way to Mona's Bar. Going to Greenwich Village? Get to Arthur's Tavern.
23. Broadway in the Big Smoke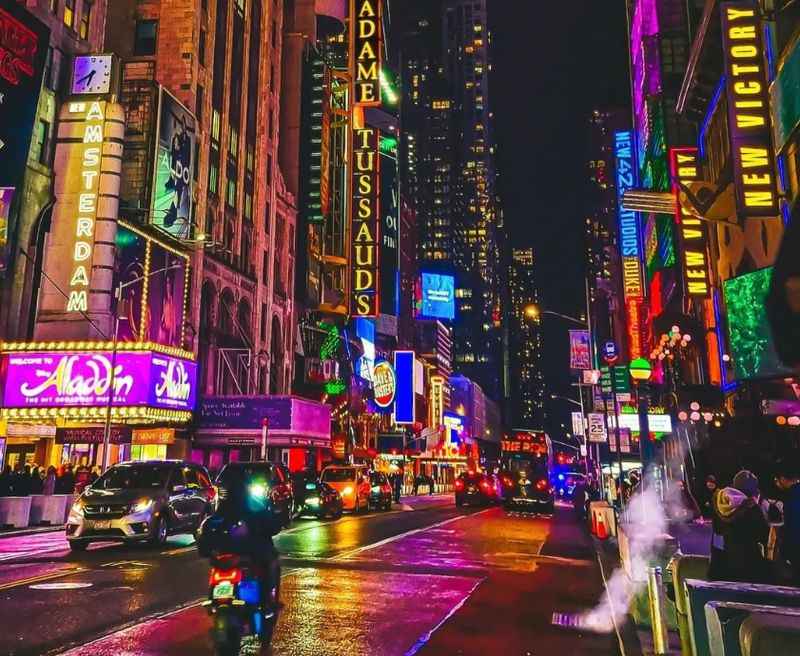 What is more typically New York City than catching a show on Broadway?
If you're feeling Funny Girl or want to head to Hamilton, there is no end to the glitter and glamor of the Theater District.
Gracing the most famous stages in the world, watch the new and old talent in iconic production any time of year. There's no business like show business.
24. Candlelit Catacombs of The Basilica of St. Patrick's Old Cathedral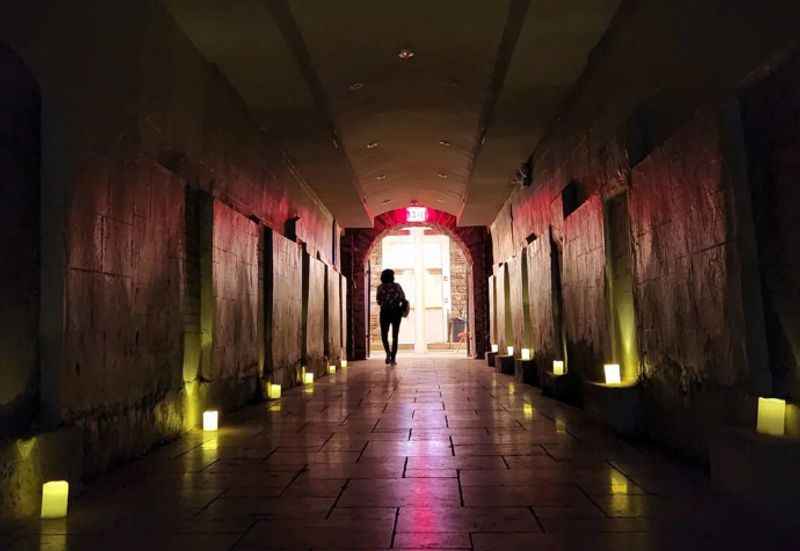 Underneath bustling New York City, in Lower Manhattan, view the catacombs by candlelight of the Basilica of St Patrick's Old Cathedral.
Explore the underground chambers of this 19th-century historical landmark. Take the guided tour and take a glimpse into American history near the Lower East Side for a unique and fascinating experience.
25. Grab a Bite to Eat in Little Italy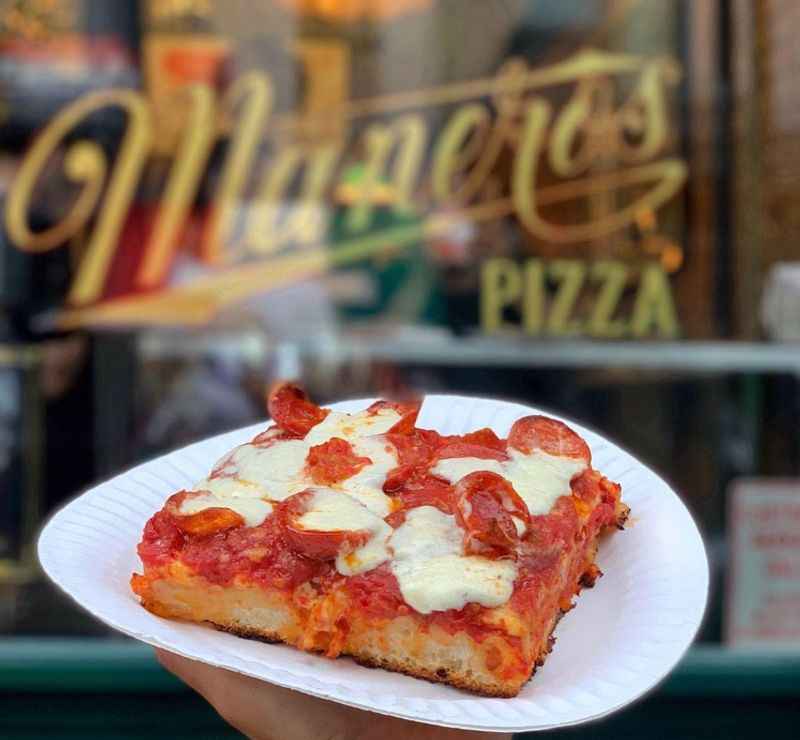 Make your way to Mulberry Street and visit historical Little Italy with its vibrant culture and delicious food.
Walk around this picturesque Lower Manhattan area, taking in the rich aromas and energetic atmosphere.
Grab a slice of pizza at Da Nico's or make Manero's of Mulberry your choice. You won't run out of choice in this hub of culture and carbs. That's Amore.
26. Eat in Chinatown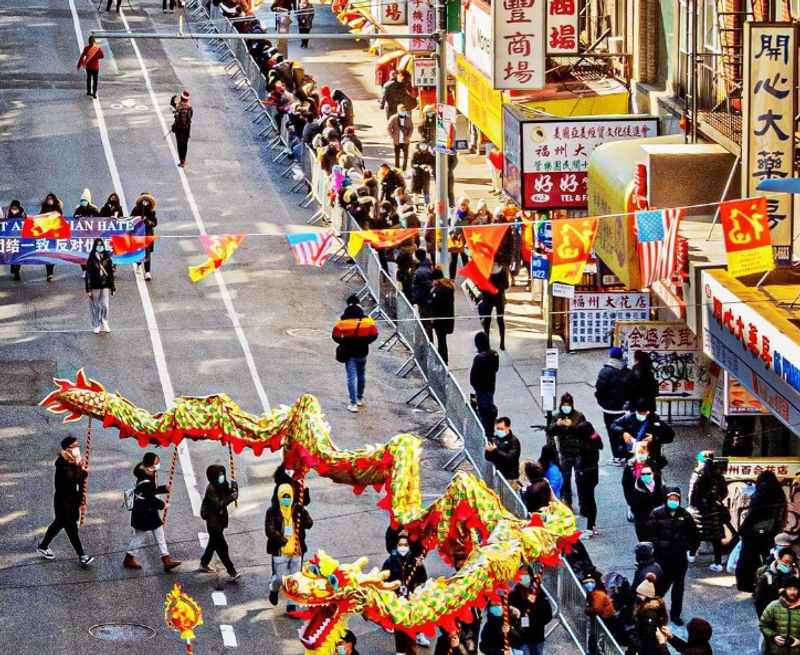 Go from Little Italy to China in a matter of minutes and be transported to colorful streets adorned with authentic Chinese markets, unique architecture, and an explosion of delicious delicacies.
Lower Manhattan is a hub of vibrant energy, so head to Chinatown for an amazing array of culture and food.
27. Craving Katz's Delicatessen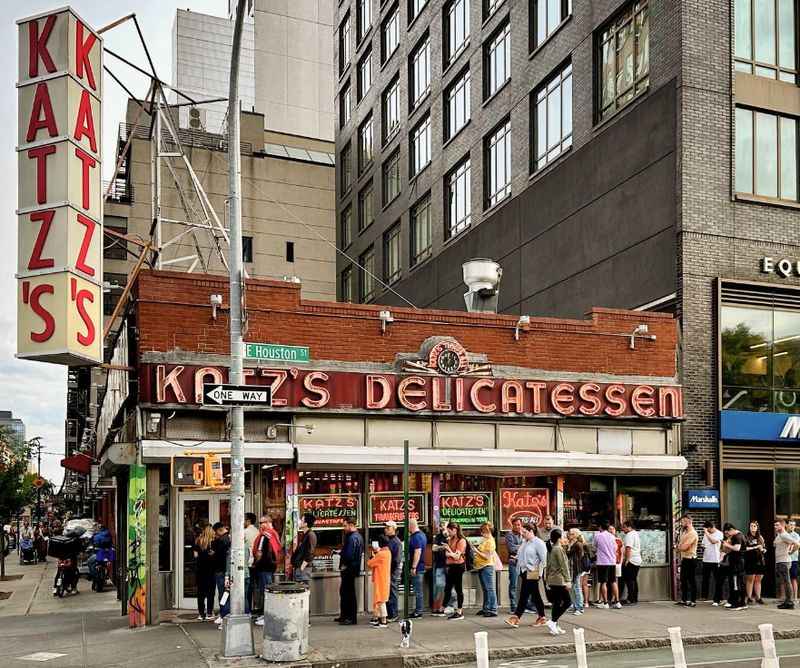 Nestled on a quiet street between the East Village and the Lower East Side is the renowned Katz's Deli. Founded in 1888, it has been serving ecstatic New York City customers for years.
Enjoy a traditional and authentic atmosphere while indulging in the mammoth 'mile-high' sandwiches available on the menu. Make sure you're hungry.
28. Go mad at Madison Square Garden
Undoubtedly, one of the most fun things to do in NYC is to visit the world's most famous arena.
The home of the New York Knicks, Rangers, boxing, college basketball and so much more is a place where history happens.
With everything from sports to music available to experience, grab your tickets and become a true New Yorker at Madison Square Garden for an evening.
29. Hit A Home Run At Yankee Stadium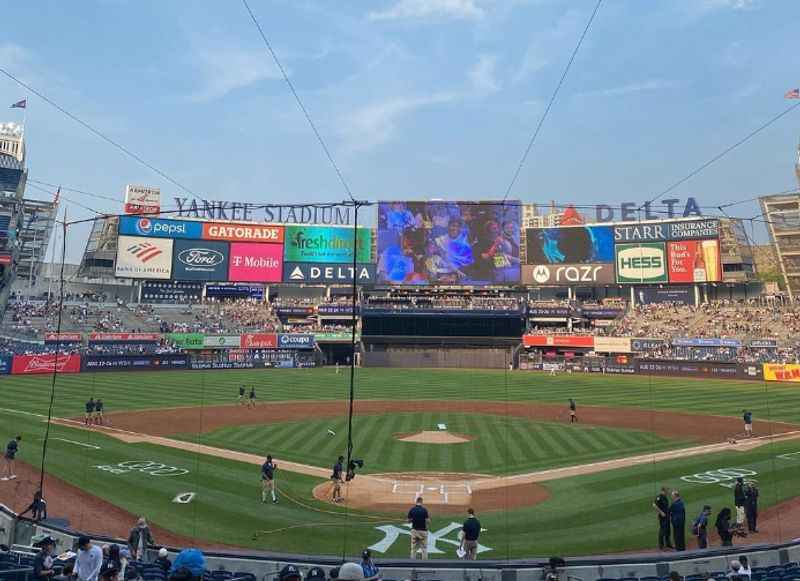 Be on the ball and head to this famous New York City baseball park in the Bronx, home of the New York Yankees. You can tour the stadium or try to catch a game.
Seating 50,000 people, Yankee Stadium is a source of pride in New York City. Even for those who don't love sports, this is one of the many fun things to do in NYC (if you want to feel like a native).
30. Celebrate the Sea During Fleet Week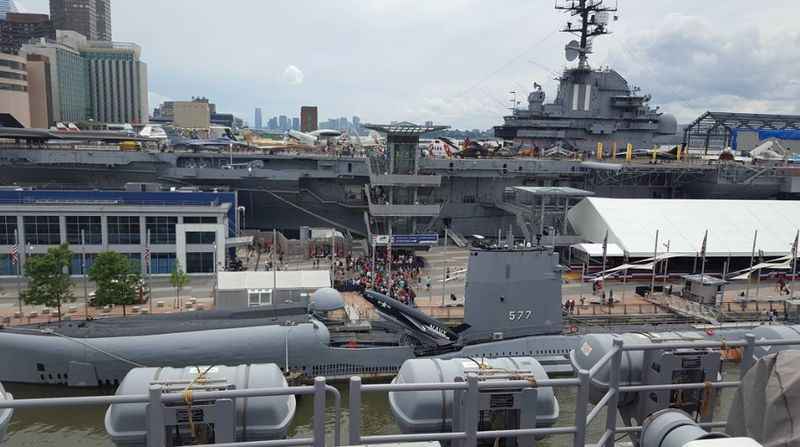 Fleet Week is an annual event honoring the city's maritime history and those in the Navy now. Enjoy parades, demonstrations, and concerts on the streets of New York City.
Also explore the various naval ships, submarines, and aircraft carriers that dock in the city and are open for public tours.
31. Ice Skating in New York City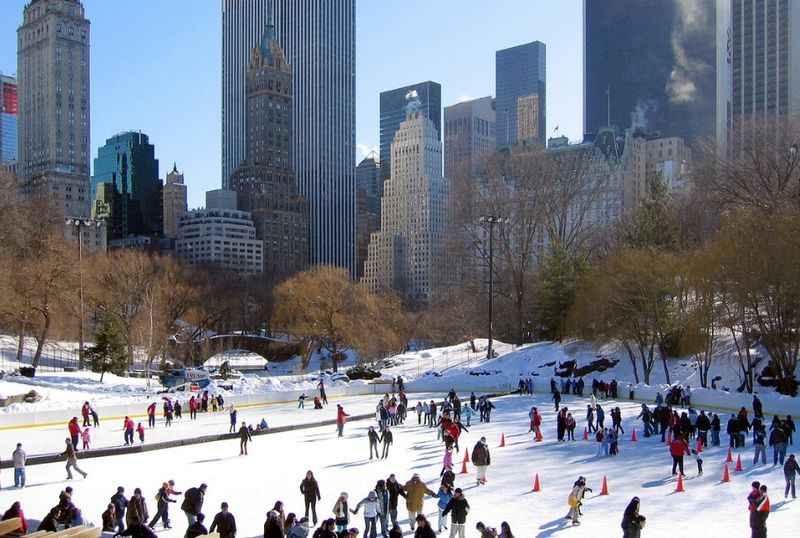 If you're in New York City during winter, it is a rite of passage to ice skate.
Take your pick from the Rockefeller Center where you can skate next to the mammoth Christmas tree, or skate to Central Park's Wollman Ice Rink.
Warm up afterward with one of the most fun things to do in NYC: head to Little Italy for a slice of pizza. 'Tis the season...
32. Helicopter Ride over New York City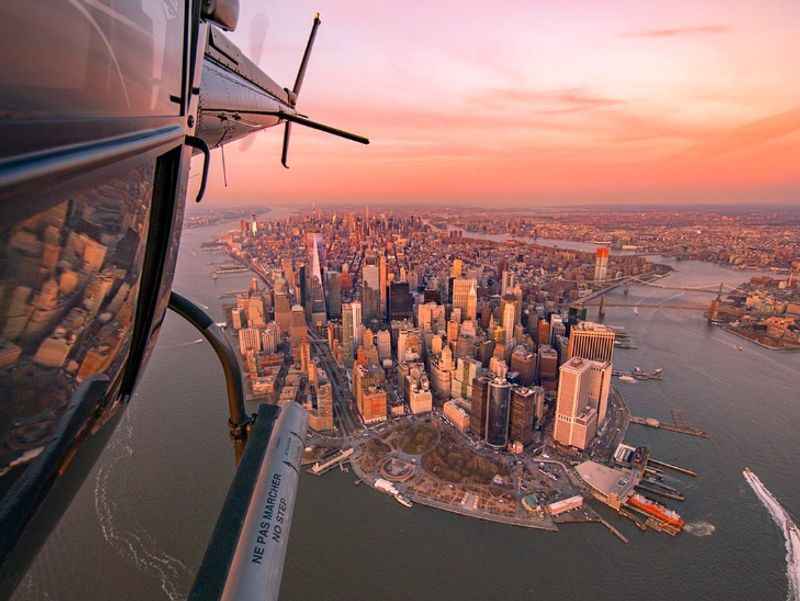 What better way to see all of New York City than from above? Climb aboard a helicopter and fly among the skyscrapers.
Take in the New York skyline and live like you're in a movie with the most exciting way to travel - by air.
33. Sail down the Hudson River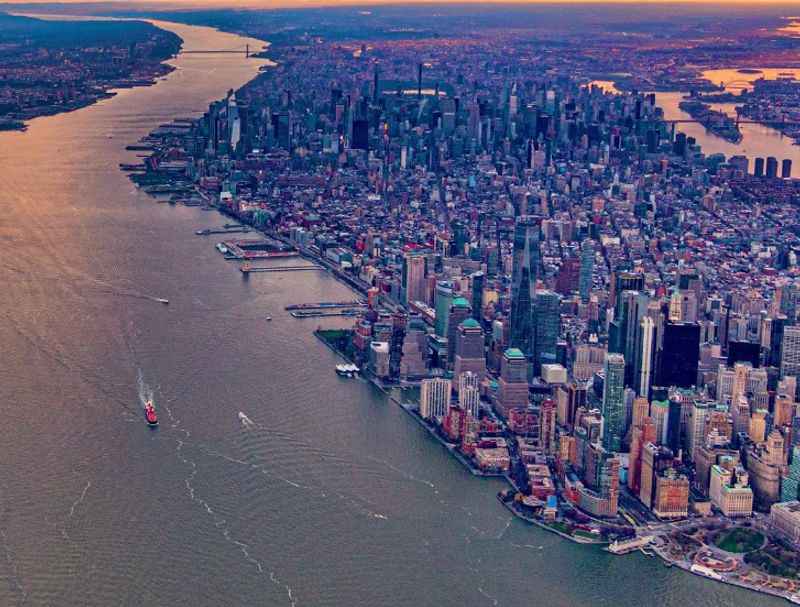 Get the ultimate viewing experience of New York and set sail down the Hudson River for an extraordinary perspective of the city.
Watch New York come alive with a sunset cruise or sail under bright blue skies in the morning, New York is beautiful any time of the day.
FAQs Relating to Fun Things to Do in NYC
Let's look at some frequently asked questions about things to do in NYC.
How can I have fun in New York City?
There are endless fun things to do in NYC. Animal lovers can head to Staten Island Zoo or the Bronx Zoo. Gamers in New York City can check out Modern Pinball NYC. Keep it moving with a bus tour. Observe everything from Lower Manhattan to the Media Museum located in Midtown Manhattan, from the comfort of a bus tour. Then, head to the winter village or go to the Rockefeller Center for outdoor ice skating.
What is the coolest thing in New York City?
New York City is teeming with cool, unique experiences. Head to Little Italy for a great pizza or explore New York City by boat tour or bike. Catch a Broadway show or find a quaint jazz club. No matter the time of year you visit, there are many fun things to do in NYC. Pop into an art gallery or just chase the street art, snapping pics.
How can I have fun in New York City with no money?
There are so many free activities in NYC. If street art is your thing, seek out the Banksy originals littered around New York. Bike across the Brooklyn Bridge or Manhattan Bridge or organize your own walking tour of Lower Manhattan.
Take a stroll down Mulberry Street for an explosion of culture. Visit Staten Island for a change of pace. Chill out at Chelsea Market, or soak up Central Park.
How do you spend a perfect day in New York City?
How you would spend a perfect day in New York City is entirely up to you. If you love walking, admire the street art canvassing the city while visiting the hotspots. Stop off at the art galleries to check out the interactive art installations.
Grab a bite to eat in Little Italy. Jump on a bus tour to pick up the pace and head to Modern Pinball NYC to enjoy some throwbacks to old-school arcades.
Summing Up: 33 Fun Things to Do in NYC
Make sure you hit the hotspots, make a plan, and come with an appetite to explore and eat.
New York is one of the most popular, diverse, and vibrant cities in the world. And as you can see, there are more amazing things to see and do here than you would ever have time to experience in one trip.
So, are you in an Empire State of mind? If your vagabond shoes are longing to stray, you know the solution... New York, New York.