23 Fun Things to Do in Key West | 2023 (with Photos)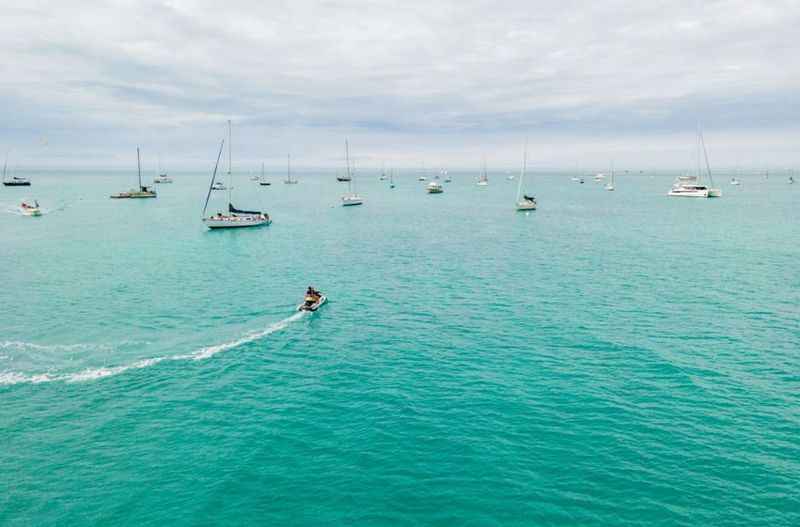 Key West, Florida is a tropical paradise with a unique blend of natural beauty, historical landmarks, and vibrant culture.
From its famous sunsets to its coral reefs and key lime pie, there is no shortage of amazing things to enjoy in Key West.
Getting to Key West is a breeze thanks to the Key West International Airport and the famous Overseas Highway, a scenic drive that offers breathtaking views of the ocean and connects the city to the mainland.
In this article, we'll explore 23 must-visit Key West attractions, to help make your trip to Florida unforgettable.
Most Recommended Thing to Do
Key West Butterfly and Nature Conservatory.
The Top Choice Hotel in Key West, United States of America is The Marker Waterfront Resort.
Our Top Choice Restaurant
Our Top Choice Bar for Nightlife
Paradise destination with sunny weather all year round.
Warm and tropical, perfect for beach lovers.
Taxis, shuttles, buses, bikes, scooters, walking, and ferries
Average Cost ($, $$, $$$)
My Top Recommendation
Exploring Key West feels like stepping into a vibrant paradise; the sun-kissed beaches, colorful colonial architecture, and lively atmosphere make it a dream destination. Spend your days immersing yourself in the rich culture and history of the city, from strolling along the iconic Duval Street, lined with eclectic shops and lively bars, to marveling at the breathtaking sunset views from Mallory Square.
For a truly unforgettable experience in Key West, embark on a snorkeling adventure in the crystal-clear waters of the Florida Keys. Dive into a world of vibrant marine life, swim alongside majestic corals, and if you're lucky, catch a glimpse of the playful dolphins in their natural habitat. End your day with a leisurely bike ride along the shoreline, taking in the refreshing ocean breeze and savoring the beauty that surrounds you.
What You'll Need to Bring
Sunscreen
Hat
Sunglasses
Beach towel
Swimsuit
Comfortable walking shoes
Water bottle
Camera or smartphone for photos
Travel guide or map of the city
Cash and credit cards
What Not to Miss
Mallory Square
Duval Street
Key West Historic Seaport
Ernest Hemingway Home and Museum
Fort Zachary Taylor Historic State Park
Key West Butterfly and Nature Conservatory
Southernmost Point Buoy
Key West Shipwreck Treasure Museum
Harry S. Truman Little White House
Key West Lighthouse and Keeper's Quarters Museum
What to Avoid
Crowded tourist areas
High prices for popular tourist activities
Unreliable public transportation
Overpriced souvenir shops
Rush hour traffic
High-end dining establishments with inflated prices
Tourist traps with exaggerated claims and gimmicks
Unpredictable weather conditions
Limited parking options in popular areas
Unlicensed transportation services.
1. Visit the Ernest Hemingway Home and Museum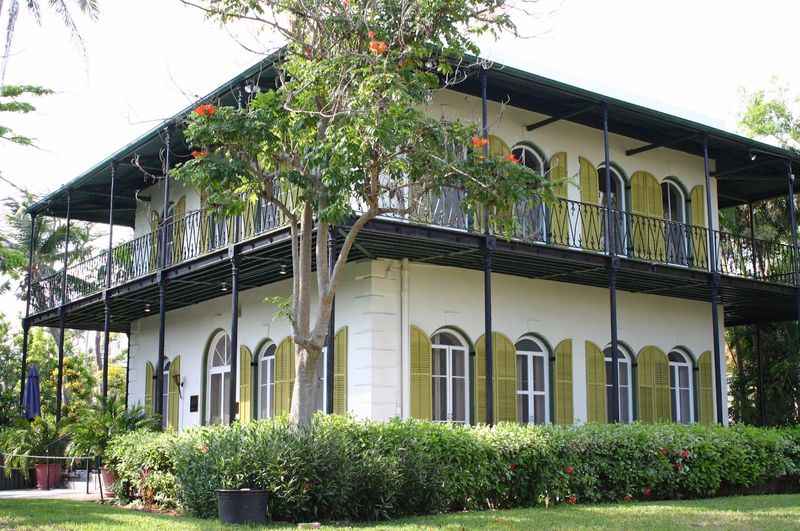 Nestled among towering palm trees on the western end of the island in Old Town, Hemingway's former home is one of Key West's most popular attractions and a U.S. National Historic Landmark.
The museum is housed in a beautiful Spanish colonial-style mansion where the famous writer lived and worked for more than ten years.
The Hemingway Home and Museum is home to many artifacts, including the writer's original typewriter and numerous books from his personal library.
The house's lush gardens are filled with over 40 six-toed cats, descendants of Hemingway's beloved pet cat.
2. Visit the Key West Aquarium
The Key West Aquarium at the historic Mallory Square is home to a wide variety of marine life from the waters surrounding Key West and is a fun experience for the entire family.
Some of the highlights of the aquarium are the Touch Tank, the Atlantic Shores Exhibit, the Sea Turtles Conservation Tour, and the American Alligator Exhibit.
The aquarium is also home to several exhibits showcasing the unique marine life found in the waters around Key West. The aquarium is involved in several programs aimed at protecting the delicate ecosystem of the Florida Keys.
3. Go Bar Hopping on Duval Street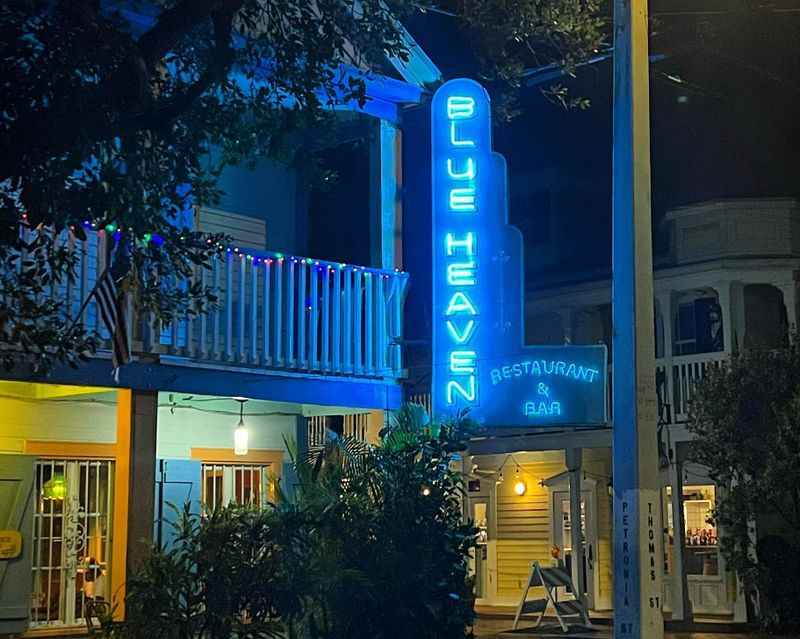 Duval Street is the heart of Key West, FL. This iconic street stretches for 1.25 miles from the Gulf of Mexico to the Atlantic Ocean and is lined with restaurants, bars, and comedy clubs.
Many of these establishments are open late into the night, making Duval Street a popular destination for party-goers looking for nighttime activities in Key West.
Foodies will also love exploring Duval Street's many restaurants, which offer everything from fresh seafood and Cuban cuisine to pizza and sushi.
Some of the most popular dining options on Duval Street include Blue Heaven, El Meson de Pepe, and Sloppy Joe's.
4. Visit the Key West Butterfly and Nature Conservatory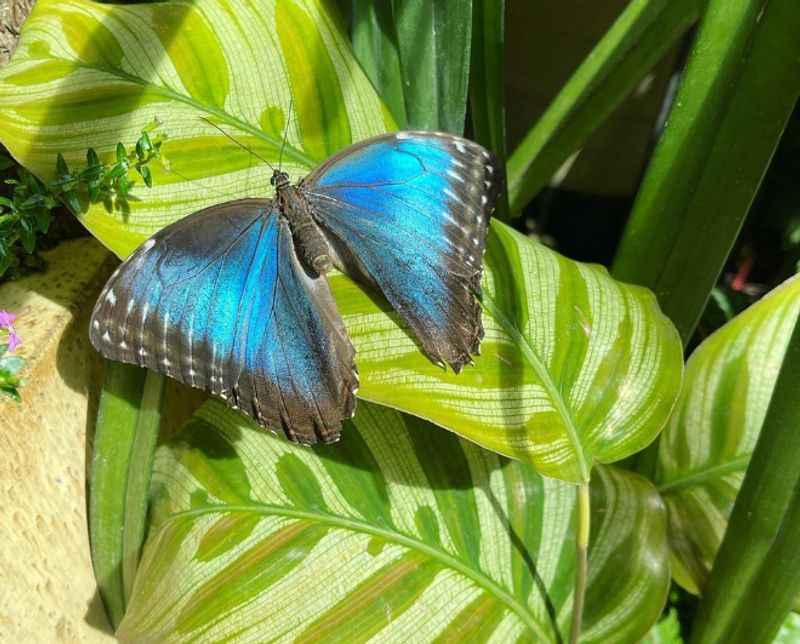 The Key West Butterfly and Nature Conservatory is a beautiful attraction located in the heart of Key West, Florida. The conservatory is a peaceful oasis filled with colorful butterflies, exotic birds, and lush tropical plants.
Visitors can walk through the conservatory and see up close hundreds of butterflies from all over the world flying freely in a controlled environment.
The Key West Butterfly and Nature Conservatory is an excellent place for nature lovers and also has a nice gift shop where you can purchase the artistic butterfly compositions of artist Sam Trophia.
Hot Tip: Nature lovers also don't want to miss a visit to the Key West Wildlife Center.
5. See the Key West's Sunset Celebration at Mallory Square
The Sunset Celebration at Mallory Square in Key West, Florida, is a famous event that draws visitors from around the globe.
Every evening, locals and tourists gather on the pier to watch the sunset over the Gulf of Mexico, accompanied by street performers, local musicians, and food vendors.
The Sunset Celebration has been a tradition in Key West for over 30 years and is an iconic experience that truly captures the essence of the island's laid-back, tropical vibe.
Situated just off famous Mallory Square, the Pier juts out into the Gulf from the Ocean Key Resort & Spa and offers great views of the sunset.
6. Explore Fort Zachary Taylor Historic State Park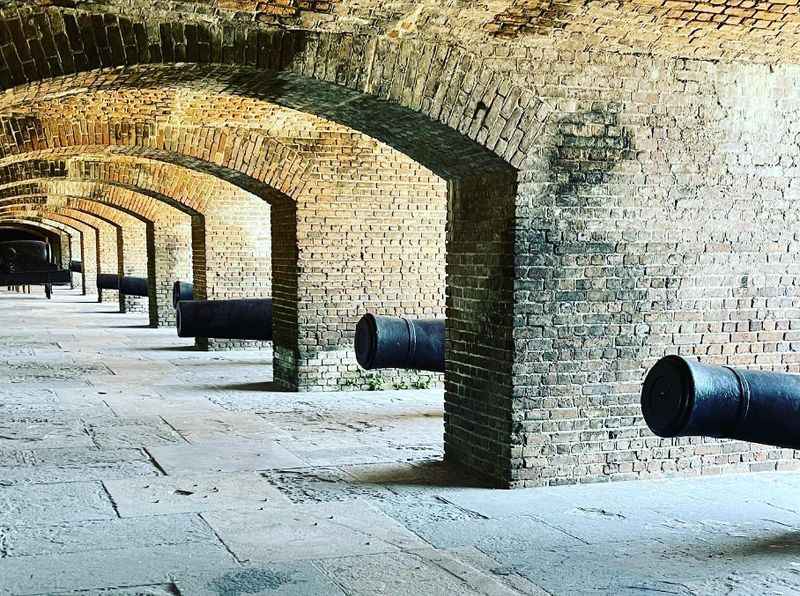 Fort Zachary Taylor Historic State Park is situated on the southern tip of the island and encompasses a beautiful beach, a lush natural landscape of palm trees, and the impressive Fort Zachary Taylor.
Built in the mid-19th century to protect the United States from foreign invasion, the impressive Fort Zachary Taylor is considered one of the best-preserved examples of a mid-19th-century coastal fort in the US. It is listed as a National Historic Landmark.
This fort played a key role in both the American Civil War and Spanish-American War. Visitors to Fort Zachary State Park can take a guided tour of the fort, explore the underground tunnels and gun rooms, and see a huge collection of Civil War cannons.
You can also explore Fort Zachary Taylor Beach within the park.
7. Visit the Key West Historic Seaport and Harbor Walk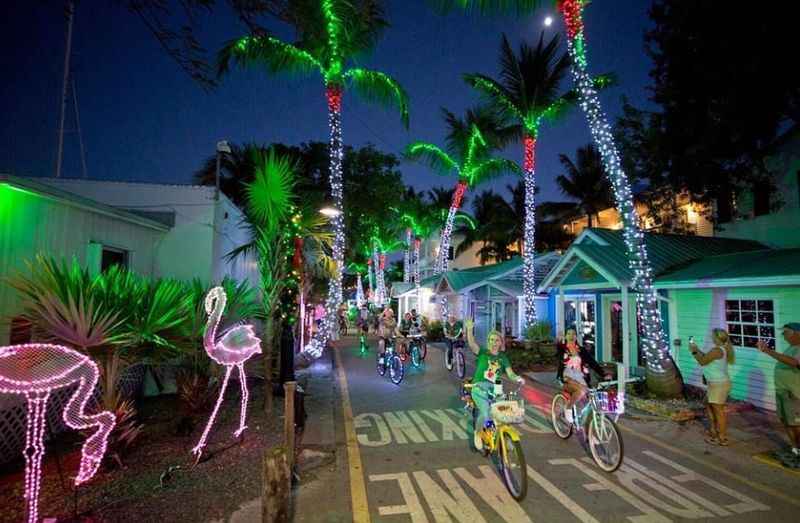 The Key West Historic Seaport and Harbor Walk is a popular attraction for visitors to Key West, Florida. Visitors can explore unique buildings and structures that line the harbor, many of which date back to the 1800s.
The harbor is also home to old-time schooners, pirate ships, and modern-day yachts. The harbor walk is a popular place to take a stroll and soak in the sights and sounds of Key West.
The Key West Historic Seaport is home to the annual Key West Boat Parade, which features a colorful display of boats and yachts decorated with festive lights.
8. See the Great Florida Reef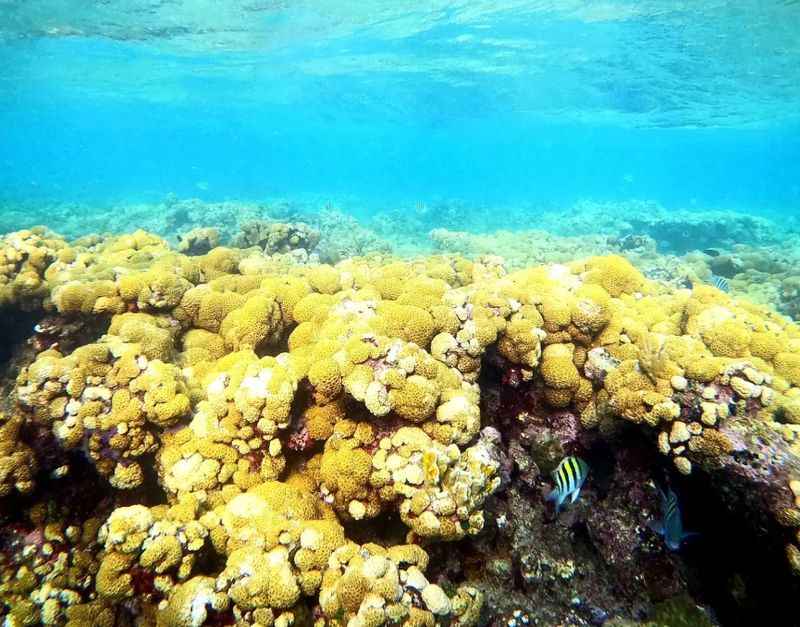 Key West is located along the Florida Straits, a coral reef that runs from Dry Tortugas National Park to Miami.
This coral reef system is the third largest in the world. A snorkeling tour from Key West is the perfect way to explore the Great Florida Reef, the only living coral barrier reef in North America.
Visitors are provided with all the necessary snorkel gear, including a mask, fins, and snorkel. As you begin your adventure, you'll be amazed by stunning tropical fish, intimidating sharks, and adorable sea turtles.
The coral reefs come in a variety of shapes and sizes, from delicate branching coral to massive boulder-like structures.
9. Take a Day Trip to the Dry Tortugas National Park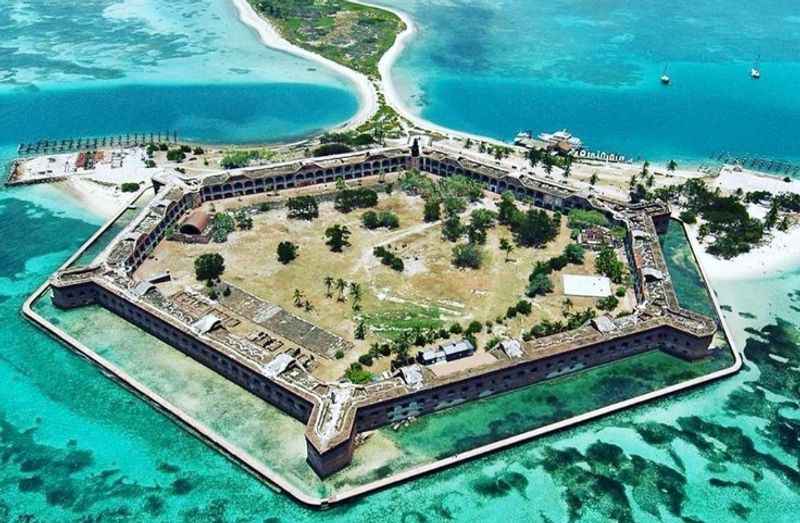 Dry Tortugas National Park is a remote island paradise located 70 miles off the coast of Key West, Florida.
The park encompasses a cluster of seven small islands, including the famous Fort Jefferson, and is only accessible by seaplane or boat.
Key West Seaplane Adventures offers the only air service to Dry Tortugas National Park, leaving from South Roosevelt Boulevard.
There are many activities to enjoy in the park on a day trip, such as snorkeling, swimming, bird watching, fishing, camping, and simply enjoying the pristine beaches.
Visitors can also take a guided tour of Fort Jefferson or learn about the unique ecosystem and history of the park through interactive exhibits and ranger-led programs.
10. Visit Audubon House and Tropical Gardens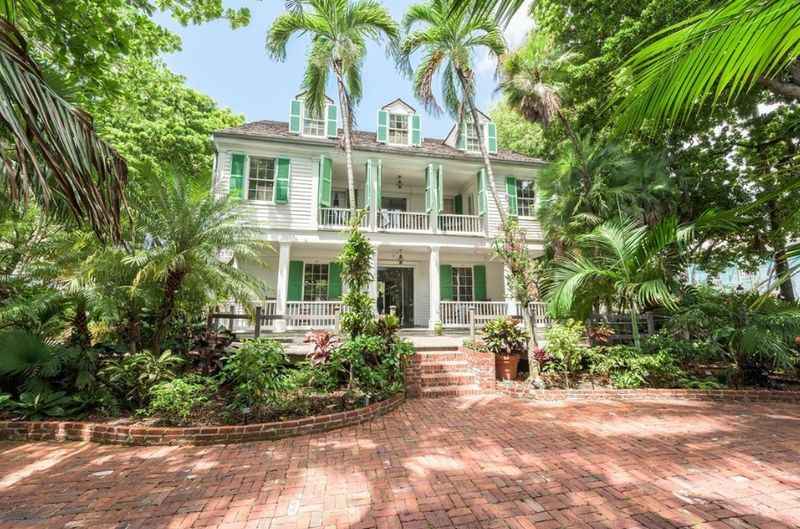 Audubon House and Tropical Gardens is dedicated to preserving the legacy of John James Audubon, an American ornithologist, naturalist, and painter, who is best known for his book, "The Birds of America."
The Audubon House Gallery offers an impressive collection of Audubon artworks. Visitors to Audubon House & Tropical Gardens can enjoy a guided tour of the restored home, which was built in the 1840s.
The lush, tropical gardens that surround the house are equally impressive. Visitors can stroll through a variety of botanical gardens, including a butterfly garden, bromeliad garden, and orchid garden.
11. Visit the Key West Shipwreck Treasure Museum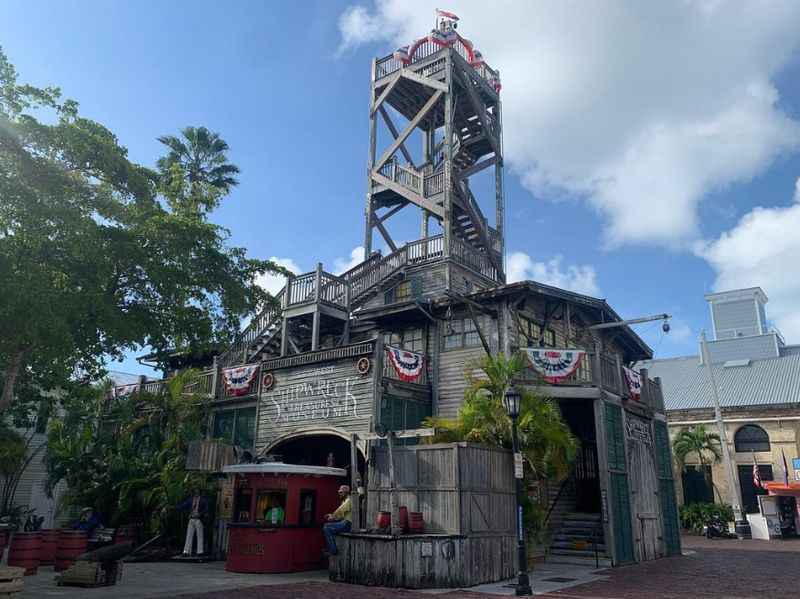 The Key West Shipwreck Treasure Museum tells the story of the treasure-hunting industry in the 19th century and how it played a critical role in the development of the island.
The museum tells the stories of the wreckers, who were the first responders to shipwrecks off the coast and helped salvage the valuable cargo.
At the Key West Shipwreck Museum visitors can climb to the top of the lookout tower, which offers stunning panoramic views of the island and surrounding waters.
You can also see authentic artifacts recovered from shipwrecks, such as gold coins, jewelry, and other treasures.
12. Check out the Wyland Gallery of the Florida Keys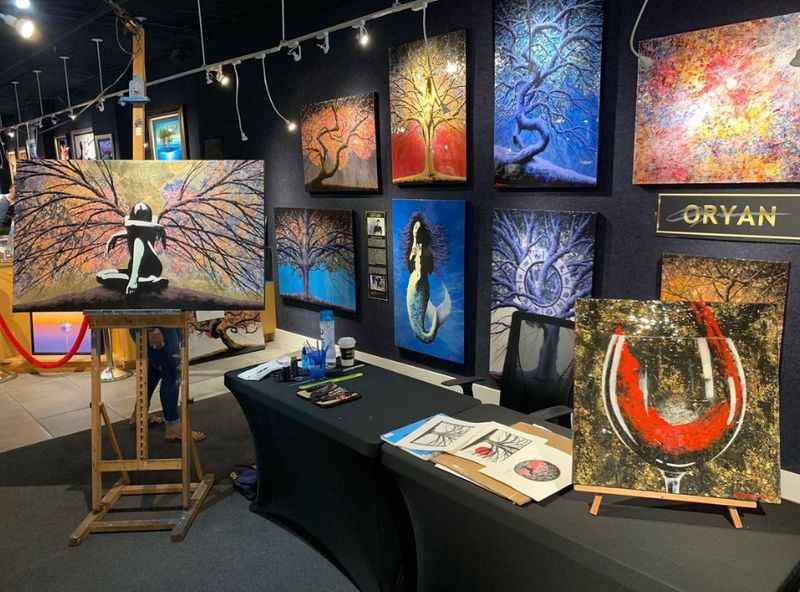 The Wyland Gallery of the Florida Keys is an art gallery located in Key West, Florida.
The gallery is part of a larger network of galleries owned and operated by renowned marine life artist Wyland, who is best known for his stunning depictions of marine life and ocean conservation.
Visitors to the Wyland Gallery of the Florida Keys can enjoy a wide variety of artwork, including original paintings, sculptures, and limited-edition prints.
The gallery features an impressive collection of Wyland's marine life artwork, including his iconic whale murals, as well as artwork from other talented artists.
13. Visit the Key West Lighthouse and Keeper's Quarters Museum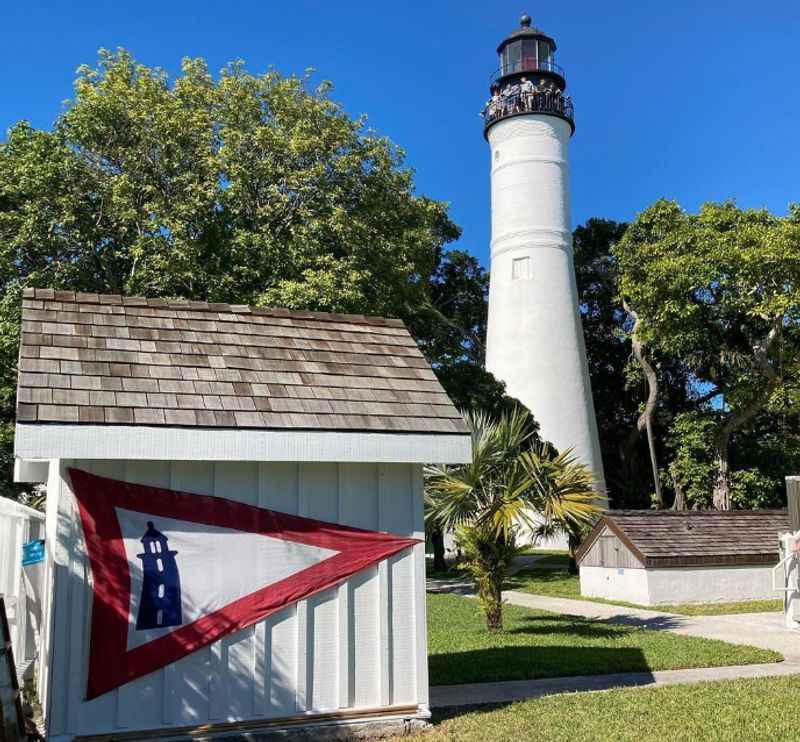 The Key West Lighthouse and Keeper's Quarters Museum is a historic landmark located in the heart of Key West, Florida.
Built in 1848, the lighthouse served as a navigational aid for ships entering the port of Key West for over 100 years. There are 88 steps to the top of the lighthouse, where you can take in the lovely views of the surrounding area.
The Keeper's Quarters Museum is located adjacent to the lighthouse and offers visitors a glimpse into the life of lighthouse keepers and their families. There's also a gift shop in the museum that sells beautiful and intricate pieces of art made locally.
14. Stand at the Southernmost Point of Mainland America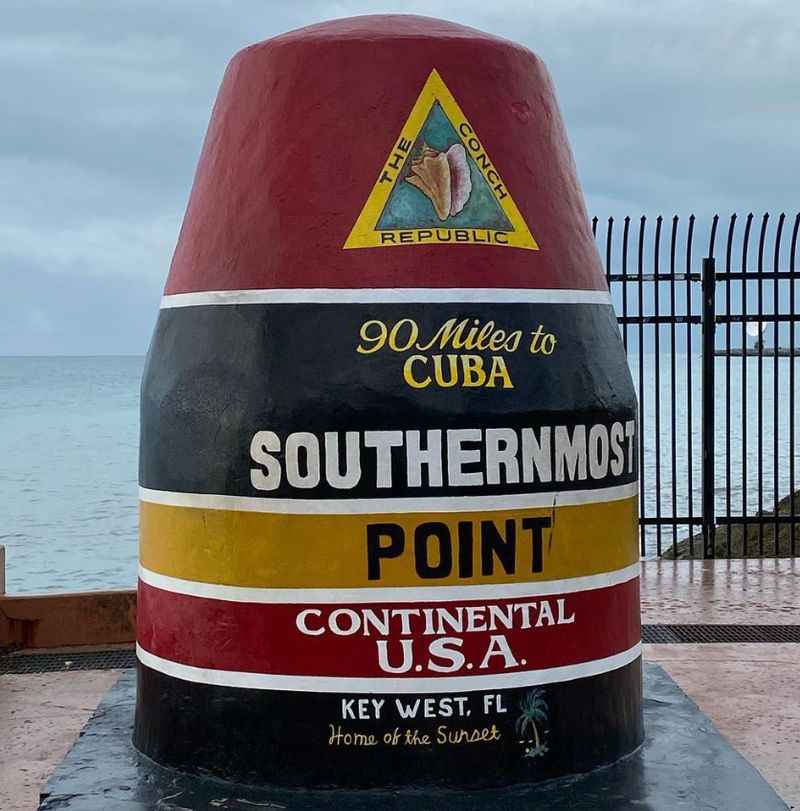 The Southernmost Point in America is a famous landmark located just 90 miles from Cuba. It is marked by a large concrete buoy that was placed in Key West in the early 1980s to designate the southernmost point in America.
Visitors to Key West flock to the Southernmost Point to take pictures with the colorful and famous marker, which reads "90 Miles to Cuba."
The marker is located at the intersection of Whitehead Street and South Street. It is easily accessible on foot, bike, or car. The area offers a relaxing atmosphere and a laid-back island vibe that is quintessential Key West.
15. Encounter Chatty Parrots at Nancy Forrester's Secret Garden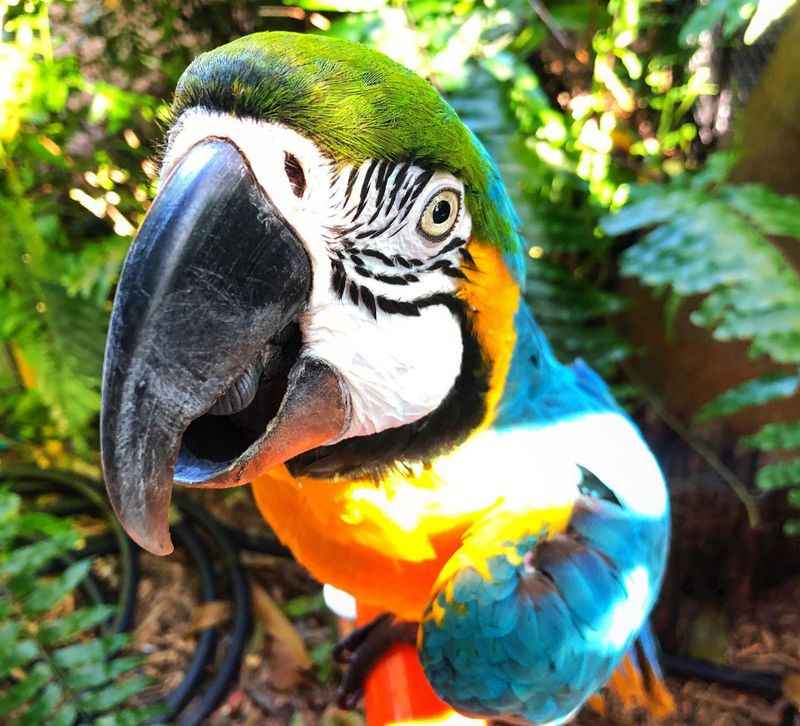 Tucked away behind a wrought-iron gate, Nancy Forrester's Secret Garden is a sanctuary of beauty and tranquility. Its stunning collection of rare plants boasts many which are native to tropical regions around the world.
Visitors can explore the garden's winding pathways and learn about the unique characteristics and uses of each plant. Nancy Forrester, an environmental activist, and educator, established the sanctuary a decade ago to provide a home for parrots that were unwanted or abandoned.
The sanctuary has since become a haven for these intelligent and social birds. Visitors are encouraged to drop by and spend time with the parrots, providing them with entertainment and companionship.
16. Take a Boat Tour around Key West, Florida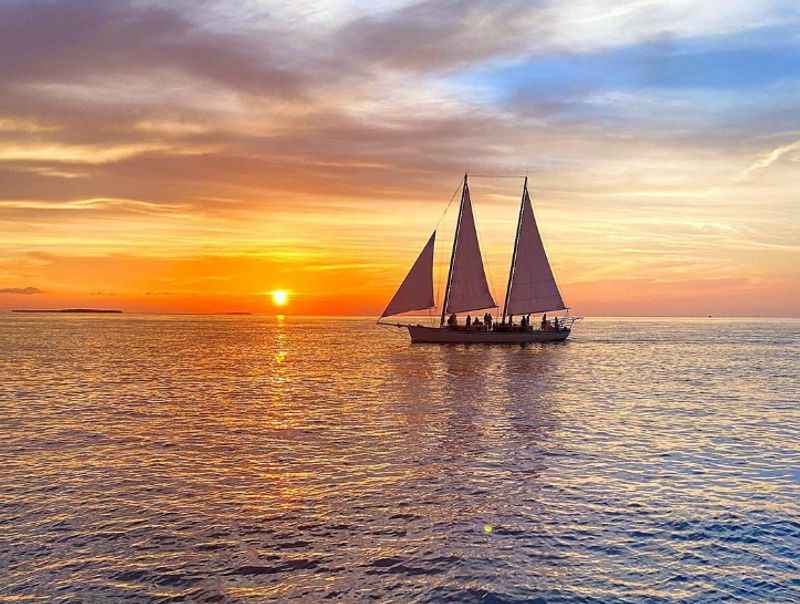 Key West offers a range of boat tours, which are a great way to enjoy the waters that surround Key West. One popular option is the Tiki Bar Boat Tour at the Hurricane Hole Marina.
The Tiki Bar Boat is a floating bar that takes visitors through the stunning waters of the Gulf of Mexico, where they can enjoy tropical drinks and take in the views.
For those looking to get up close and personal with wildlife, the Dolphin Tour at Key West Harbour Marina is a great choice. Guests can see wild bottlenose dolphins in their natural habitat, making for an unforgettable experience+.
Sunset cruises are yet another great idea when you visit Key West. Whether you are looking to relax or have an exciting adventure, a boat tour is among the most fun Key West attractions.
17. Check out Truman's Little White House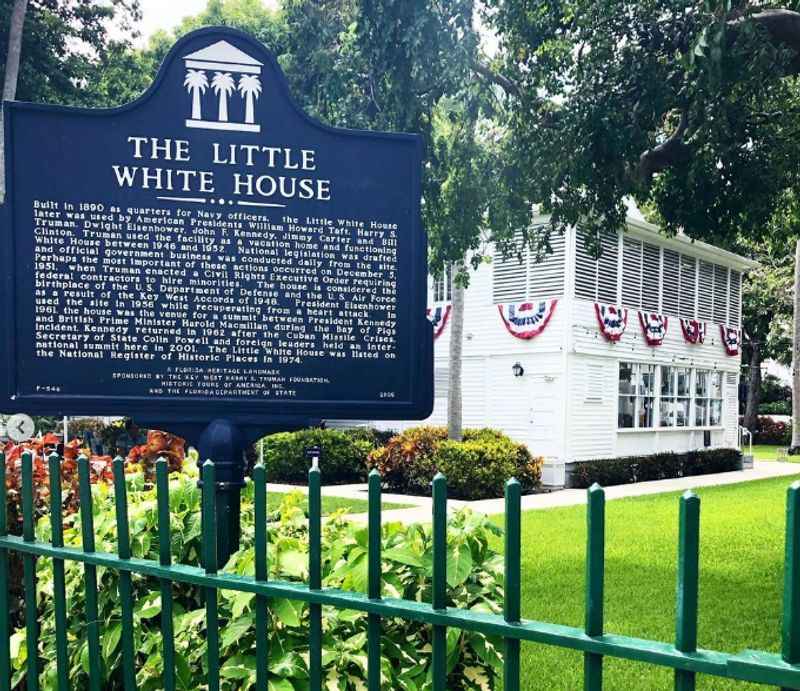 The Little White House started its life in 1890 as the headquarters of the command of the naval station during the Spanish-American War.
In 1946, the building became President Harry S. Truman's Winter White House. Here Truman conducted many political meetings and made some significant decisions during his presidency, including the decision to drop the atomic bomb on Japan.
Today, the Little White House has been converted into a museum that documents Key West's role in naval conflicts and showcases the significance of the house and President Harry Truman's presidency.
18. Visit the Key West Museum of Art & History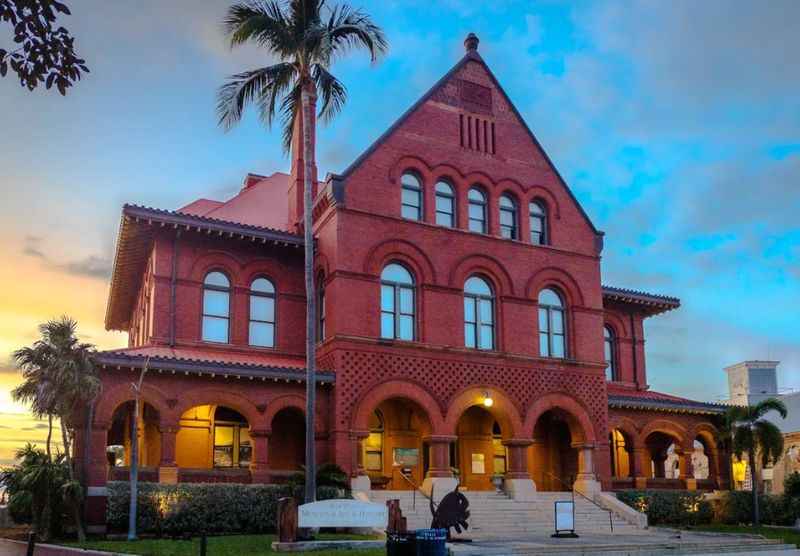 The Key West Museum of Art & History is dedicated to showcasing the rich history and cultural heritage of Key West and the Florida Keys.
Visitors to the Key West Museum of Art & History can explore a variety of exhibits that feature artwork, artifacts, and historical objects that are significant to the region.
The museum's collections include fine art, historical documents, photographs, and artifacts related to the island's maritime history, military history, and cultural traditions.
You can also see Hemingway's writing desk, typewriter, and other personal belongings of the great writer.
19. Visit Key West Garden Club and Fort West Martello Tower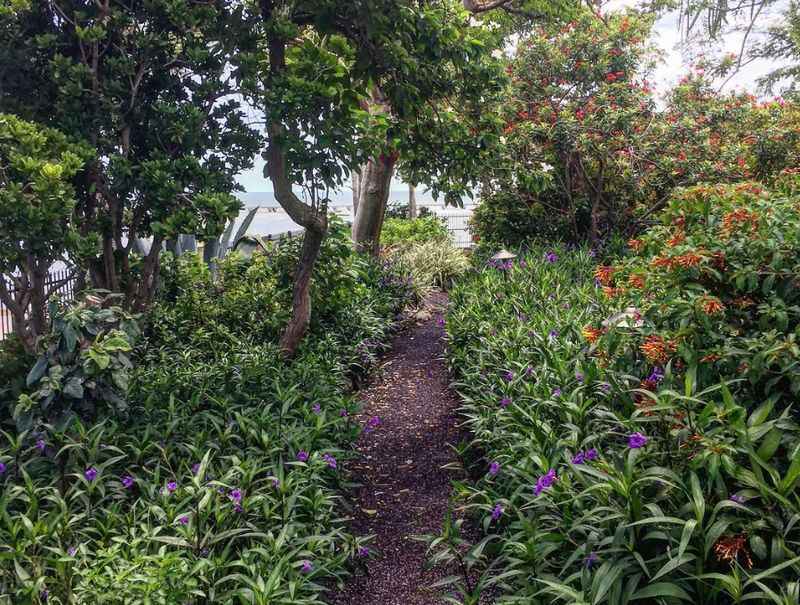 The Key West Garden Club at the Historic Fort West Martello Tower is a unique attraction that combines history and nature to create a peaceful and beautiful oasis in Key West, Florida.
The garden club is located at the base of a Civil War-era fort that has been transformed into a lush and vibrant botanical garden.
Visitors to the Key West Garden Club can explore the beautifully landscaped gardens, which feature a variety of tropical plants, flowers, and trees.
The garden club aims to educate visitors regarding tropical gardening. Visitors can also explore the historic ramparts and cannons of Fort West Martello Tower while taking in stunning views of the surrounding ocean and the Key West skyline.
20. Take a Trip to Smathers Beach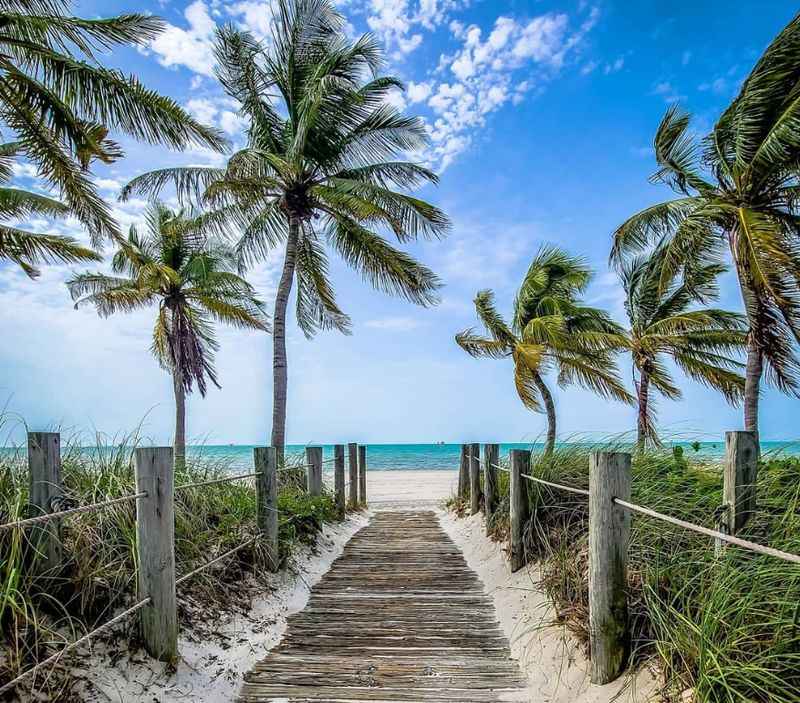 Key West's Smathers Beach is one of the largest beaches in the area, stretching for over a half-mile along the Atlantic Ocean.
Smathers Beach is known for its clear turquoise waters, white sand, and picturesque views of the surrounding area.
Visitors can enjoy swimming and sunbathing, as well as a number of water sports, such as jet skiing, parasailing, kayaking, and paddleboarding.
Fishing is also a popular activity, with many anglers catching tarpon, bonefish, and other species in the waters off Smathers Beach.
21. Discover the Florida Keys National Marine Sanctuary
The Florida Keys National Marine Sanctuary in Key West, FL, is a remarkable destination for nature lovers and those interested in marine conservation.
It encompasses approximately 2,900 square nautical miles of waters surrounding the Florida Keys, protecting vibrant coral reefs, seagrass beds, mangrove forests, and numerous marine species.
The Florida Keys Eco-Discovery Center on East Quay Road also takes you on a journey into the world of the native plants and animals of the Keys, both on land and underwater, and is one of the few free attractions in Key West.
22. Visit the Tennessee Williams Theatre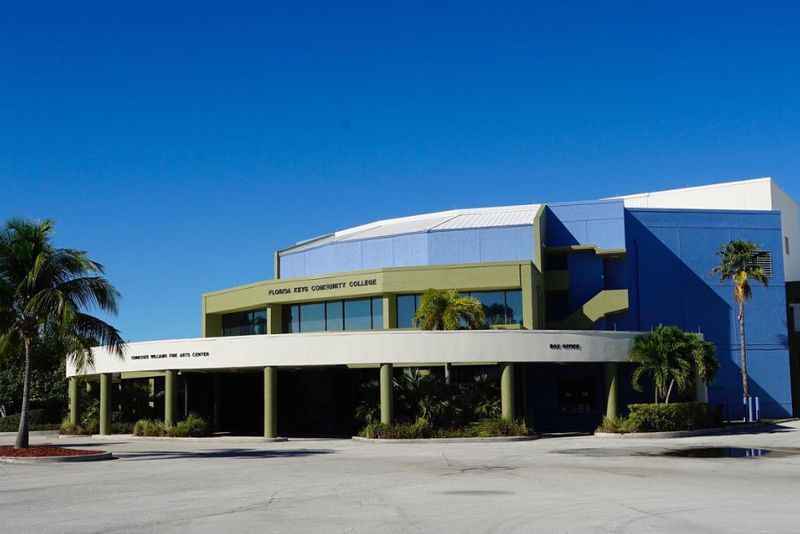 The Tennessee Williams Theatre in Key West is a cultural gem that should not be missed by visitors to the area.
Tennessee Williams lived in Key West, FL, from 1941 until his death in 1983.  It is believed that he wrote the final draft of ''Street Car Named Desire'' while staying at the La Concha Hotel in Key West in 1947.
The theater named after him boasts a vibrant lineup of performances, including plays, musicals, live music, and dance productions throughout the year.
23. Grab a Bite at Lagerheads Beach Bar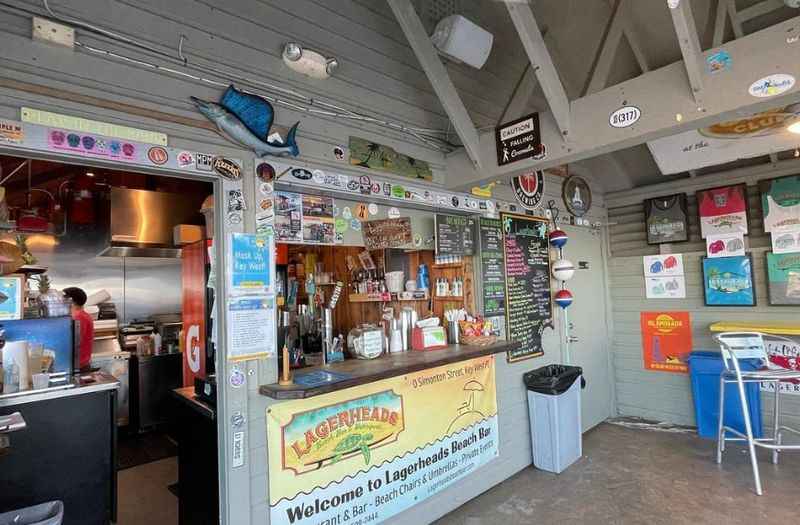 Lagerheads Beach Bar in Key West, FL, is a must-visit destination for beachgoers. The food at Lagerheads is fresh, simple, and delicious.
Their menu offers a tantalizing array of options, but it's the legendary fish tacos that truly steal the show. Bursting with flavor, they are a culinary delight that must be experienced firsthand.
Lagerheads also goes above and beyond by offering rental services for snorkeling and fishing gear so you can explore the marine life of Key West, Florida.
FAQs Related to Fun Things to Do in Key West, FL
Let's also explore some frequently asked questions related to things to do in Key West, FL.
What can I not miss in Key West?
There are several things you definitely shouldn't miss while visiting Key West, Florida. Some of the top Key West attractions are the Ernest Hemingway Home and Museum, where you can get a dose of Key West history, and sunset celebrations at Mallory Square.
Fort Zachary Taylor State Park is a popular spot for outdoor activities. Other must-visit attractions include The Key West Lighthouse and the Key West Seaplane Adventures, which take you to the Dry Tortugas National Park.
Is 3 days enough in Key West?
While it's possible to see and do a lot in Key West in three days, it may not be enough time to experience everything it has to offer and explore the Florida Keys.
However, three days are still enough time to see many of Key West's highlights, such as Fort Zachary Taylor State Park. Additionally, be sure to try the famous Key lime pie and explore the lively Duval Street while you're in town.
Is Key West a fun place to party?
Yes, Key West, FL, is fun to party. The island city offers plenty of bars, clubs, and restaurants that stay open late. Key West's Duval Street is particularly popular, offering everything from live music and dancing to drag shows and karaoke.
Additionally, there are several annual events in Key West, such as Fantasy Fest, that provide a festive party atmosphere.
What is Key West famous for?
Key West, FL, is famous for its beautiful beaches, historical landmarks such as the Ernest Hemingway Home and Museum, and the southernmost point of the continental United States.
Some other Key West attractions are the Key West Aquarium, the delicious Key lime pie, the Conch Republic, the Key West Cemetery, and Key West's laid-back and welcoming atmosphere.
What are some options for good day trips from Key West?
Key West, Florida, boasts plenty of nearby attractions and destinations for day trips. Bahia Honda State Park (37 miles northeast of Key West) offers a great day trip with excellent snorkeling and swimming opportunities. There are also plenty of things to do in South Florida.
The Lower Keys, a string of islands located between Key West and Big Pine Key, is also worth a day trip, offering water activities like kayaking, fishing, and diving.
Summing Up: Fun Things to Do in Key West
Key West is a beautiful and exciting destination that offers something for everyone.
From the stunning natural beauty of its beach dunes and the Florida Keys coral reefs with sea turtles to the rich history of its architecture and landmarks, there is no shortage of fun things to do in this tropical paradise.
So start planning your trip to Key West, Florida today and experience all the fun and excitement this island has to offer.