50 Fun Things to Do in Delhi | 2023 (with Photos)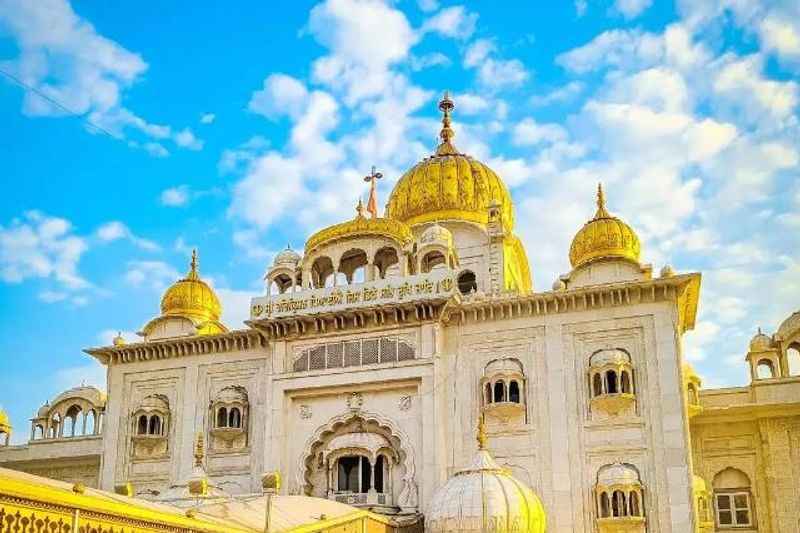 New Delhi, the capital of India, beckons travelers with its rich history and cultural heritage.
There are endless ancient, cultural, and fun places to visit in Delhi. From the walled city of Old Delhi to the various markets, museums, and traditional food stalls of New Delhi, you would be hard-pressed to see it all.
That being said, before your trip to India, you will want to know which places you simply must visit in Delhi. With this information, you can plan your dream vacation.
Read on to discover the 50 best things to do in Delhi and uncover some of the treasures this city has to offer.
1. Visit the Historic Sites of Old Delhi
Old Delhi, known for its rich history and vibrant culture, offers a plethora of adventurous and fun activities for sightseers to explore. From discovering the narrow lanes of Chandni Chowk to indulging in street food-tasting tours, there is never a dull moment in Old Delhi.
The bustling markets, historical monuments, and famous attractions provide endless opportunities for exciting experiences like heritage walks, traditional cooking classes, and cultural performances, making Old Delhi a haven for adventure seekers and fun-loving travelers.
If you are looking for a unique and eco-friendly way of discovering Old Delhi, cycling tours allow visitors to soak in the sights, sounds, and flavors of Delhi in an adventurous way.
2. Take a Rickshaw Ride in Chandni Chowk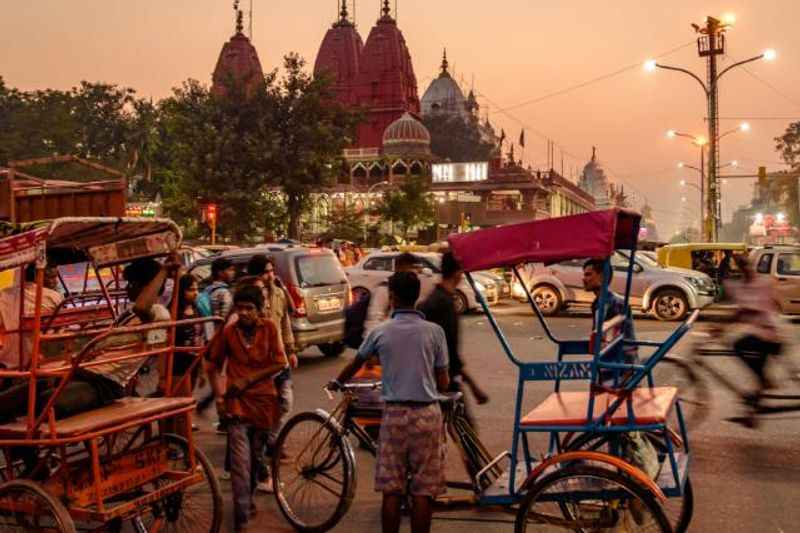 Embark on an exciting rickshaw ride through the chaotic yet ravishing streets of Chandni Chowk, one of the oldest and busiest markets in Old Delhi.
Experience the hustle of this historic market as you navigate through narrow lanes, lined with shops selling everything from textiles and spices to jewelry and tasty food.
Feel the thrill of the Chandni Chowk crowded streets, the aroma of local delicacies, and the cheerful atmosphere of Chandni Chowk as you meander through the maze of alleys on a rickshaw, a quintessential mode of transportation in Old Delhi.
3. Explore the Grandeur of Humayun's Tomb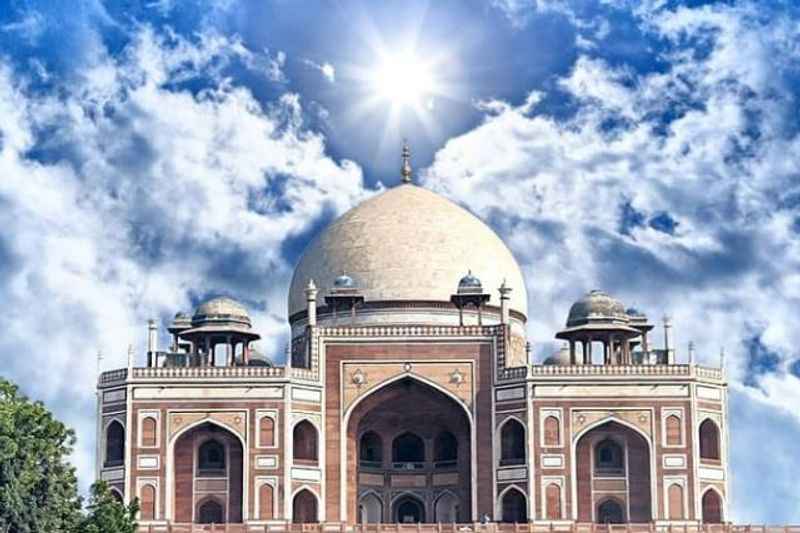 Discover the Humayun's Tomb, a treasure trove of Mughal opulence in South Delhi. The tomb is a masterpiece of Mughal architecture, featuring intricate geometric patterns, delicate carvings, and a fusion of Persian and Indian architectural styles.
Roam through the serene gardens, soak in the majestic ambiance, and unravel the fascinating history of this UNESCO World Heritage Site. A visit to Humayun's Tomb is an exquisite journey through time, offering a glimpse into the rich cultural heritage of South Delhi.
4. Discover the Beautiful Qutub Minar
Unravel the charm of Qutub Minar, a UNESCO World Heritage Site and awe-inspiring symbol of Delhi's glorious past. Marvel at the towering sandstone minaret, adorned with intricate carvings and architectural details.
Delve into the history and cultural significance of this iconic landmark as you take in the tower's impressive height and exquisite design.
Qutub Minar is a place for those who want to discover Delhi's rich heritage and architectural hotspots. From the intricate geometric patterns to the delicate floral motifs, every element of Qutub Minar's design tells a story.
5. Wander Around the Lodi Gardens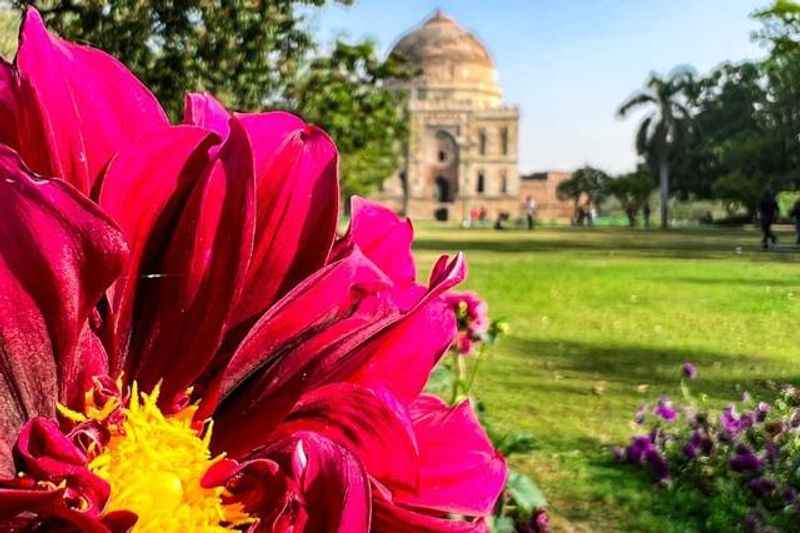 Embark on a serene stroll through the lush expanse of Lodi Gardens, a verdant oasis in the heart of New Delhi. Delight in the well-manicured lawns, towering trees, and blooming flower beds that adorn this peaceful park.
Admire the historic tombs of the Lodi and Sayyid dynasties, which lend a timeless charm to the surroundings. The Lodi Gardens is one of the top Delhi tourist destinations, and an amazing place to escape from the bustle of the city, providing a tranquil retreat for nature lovers.
6. Indulge in Street Food in Old Delhi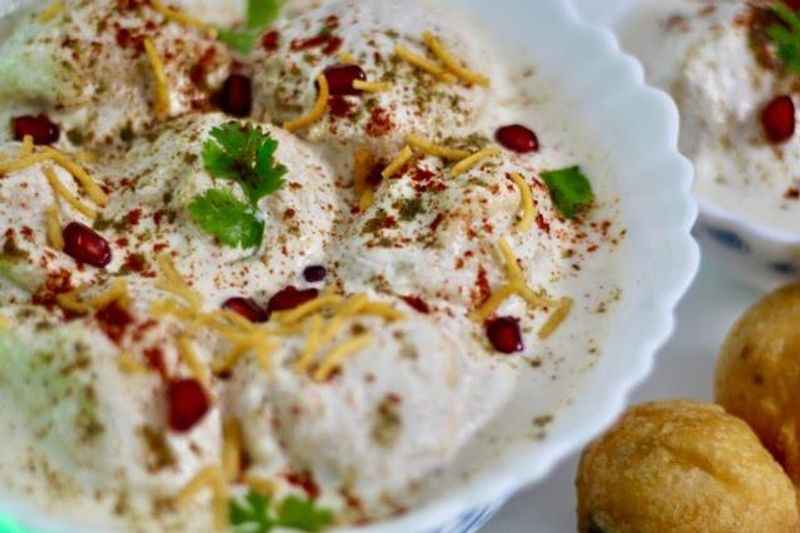 Chandni Chowk is one of the oldest and largest markets in Old Delhi. It is located near the Old Delhi Railway Station.
Here, you can savor the diverse and flavorsome food scene of Delhi, a culinary paradise for food lovers. Treat your taste buds to a wide array of delectable delights, from crispy samosas and spicy golgappas to juicy kebabs and rich butter chicken.
Sample the famous parathas of Paranthe Wali Gali, relish the sweet treats of Chandni Chowk, or feast on delicious chaat at street food stalls across the city.
Delhi's street food is a gastronomic adventure for all age groups that promise to tantalize your senses and leave you craving more.
7. Discovering the Magnificence of Akshardham Temple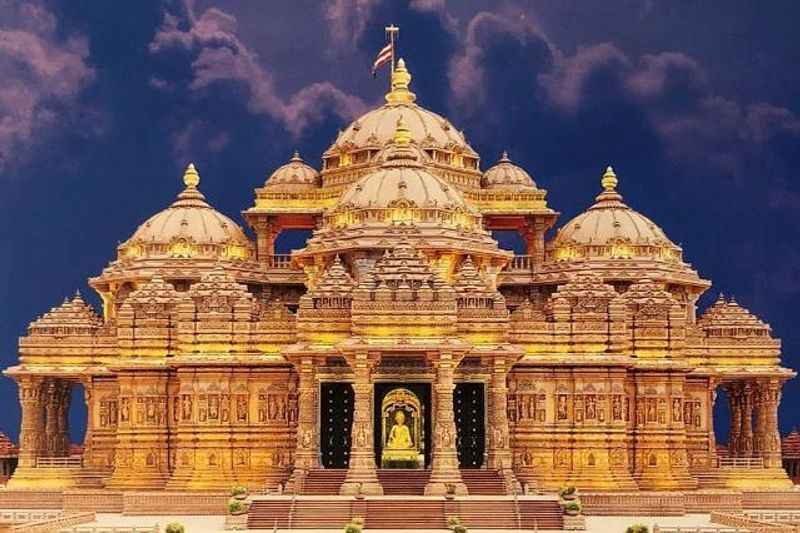 Unwind in the clear ambiance of the Akshardham Temple, a magnificent Hindu temple complex known for its grandeur and spirituality.
Marvel at the intricate carvings, majestic architecture, and beautiful gardens that adorn this iconic temple.
The nearest metro station to Akshardham Temple in Central Delhi is the Akshardham Metro Station. It is located on the Blue Line of the Delhi Metro, making it a convenient mode of transportation for people planning to explore this iconic religious and cultural landmark in Central Delhi.
8. Visit the Delhi Handicrafts Emporium
The Delhi Handicrafts Emporium in New Delhi, located near the Nehru Planetarium, offers a wide range of traditional Indian handicrafts showcasing the opulent cultural heritage of the country.
This attraction is a state-run showroom that boasts various pieces of folk art from all over India. You can spend the best part of an afternoon here, as there is also a cafe and gift shop to browse.
9. Check Out the National Museum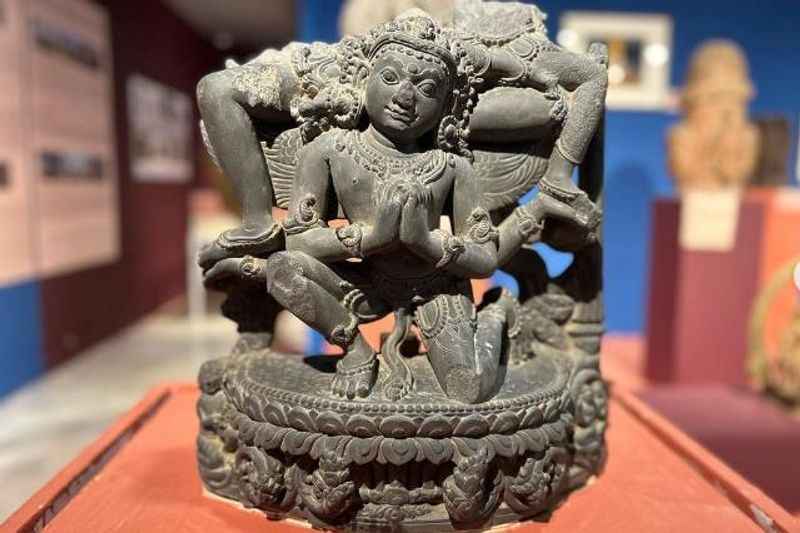 The National Museum in New Delhi, situated close to India Gate, is a premier institution showcasing the opulent cultural heritage of India.
The museum houses an extensive collection of artifacts, art, and relics dating back to ancient times. This is a jewel in the heart of New Delhi.
The National Museum is also located near the official residence of the President of India, Rashtrapati Bhavan, adding to its significance as a cultural landmark in the capital city.
10. Attend a Cultural Show in New Delhi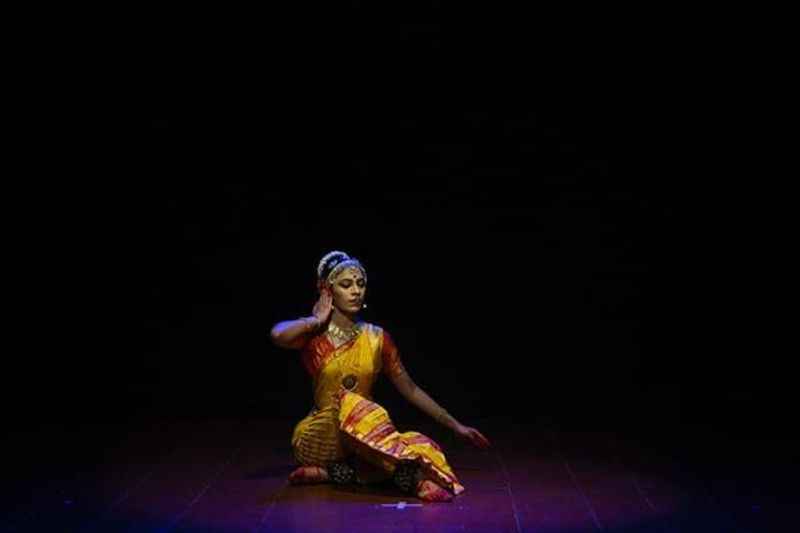 One of the most fun things to do in Delhi, whether you are a history and culture enthusiast or music lover, is to attend a cultural show in the city.
It's a chance to witness the traditions and artistic expressions of the region and gain a deeper appreciation for Delhi's cultural diversity.
West Delhi is home to numerous cultural centers, auditoriums, and performance venues that regularly host cultural shows.
These shows involve traditional dances, music, and performances from different regions of India, such as classical dance forms like Kathak, Bharatanatyam, and folk dances like Bhangra, Garba, and more.
11. Fun Activities at the Hauz Khas Village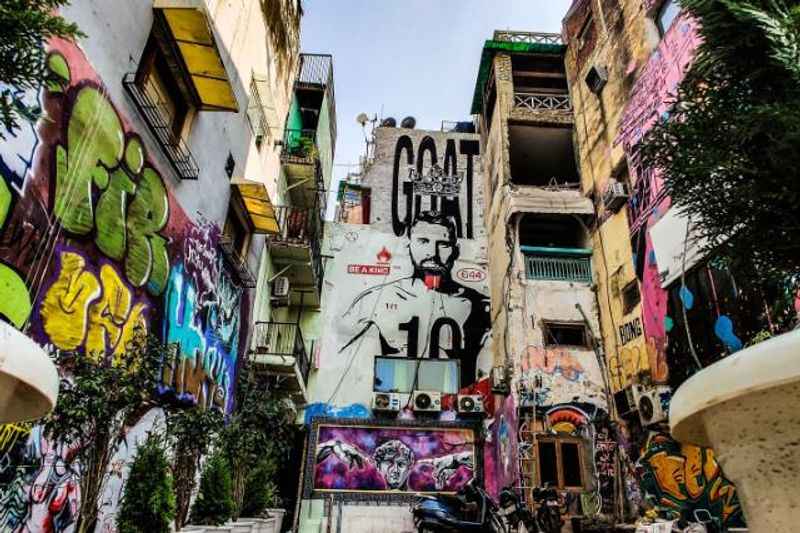 Unleash your adventurous spirit and explore the bohemian enclave of Hauz Khas Village in South Delhi. This trendy and artistic neighborhood is known for its hip cafes, boutiques, art galleries, and ancient ruins.
Stroll through its narrow lanes, discover hidden treasures, and soak in the eclectic vibes of this unique urban village. Hauz Khas is an amazing destination for art, food, and fashion tourists who are seeking a good time.
12. Witness the Glory of India Gate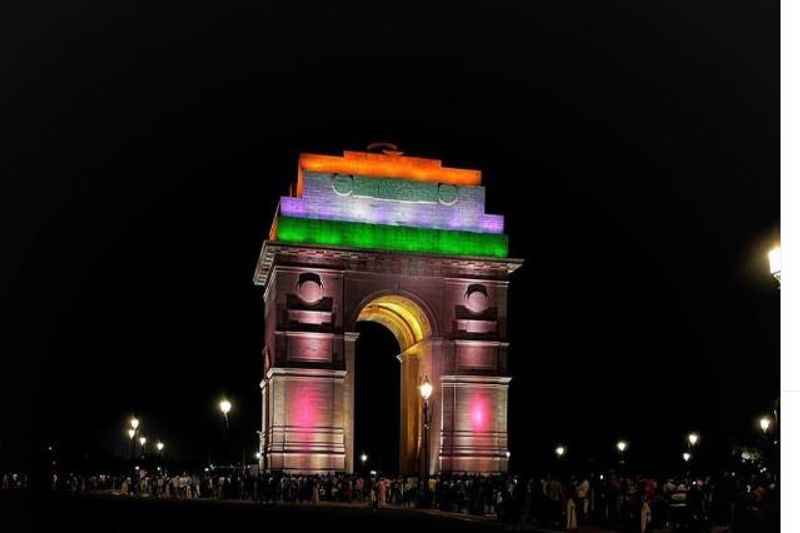 India Gate is a prominent landmark located in New Delhi, near Nehru Planetarium. The walls of India Gate bear the names of more than 13,500 soldiers from the British Indian Army who died in the line of duty during World War I and the Afghan Wars.
India Gate is an admired tourist spot and attracts people from all over the world. It is a site for ceremonies, parades, and events, especially on national holidays such as Republic Day and Independence Day.
13. Explore the Dilli Haat Market
Immerse yourself in the lively colors, flavors, and craftsmanship of Delhi at the Dilli Haat Market. This unique open-air market offers a treasure trove of traditional handicrafts, textiles, jewelry, and delicious food from various regions of India.
Explore the stalls, interact with local artisans, and savor the rich cultural heritage of Delhi while indulging in a shopping spree or simply soaking up the lively ambiance of this bustling market.
The nearest metro station to reach Dilli Haat Market is the INA Metro Station, which is just a short walking distance away.
14. Enjoy the Lotus Temple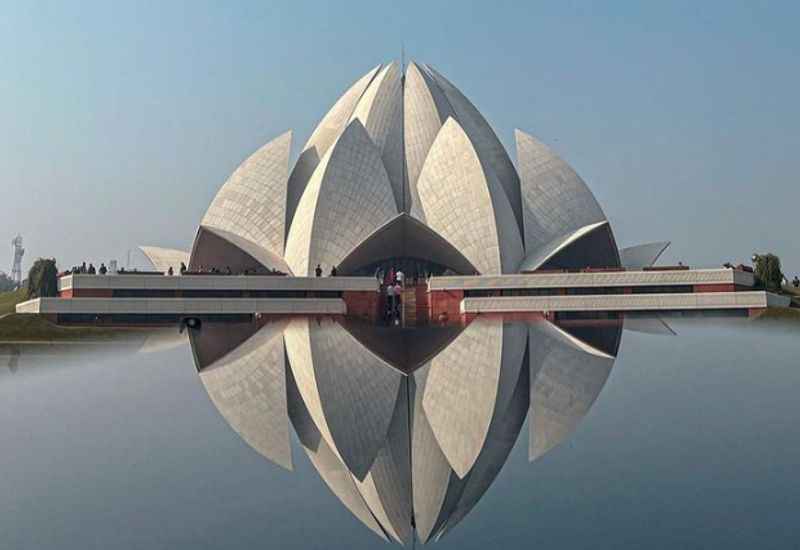 Situated near the South Campus of Delhi University, the Lotus Temple can be accessed easily via the Nehru Place Metro Station, which is the nearest metro station to the temple.
The Lotus Temple is a magnificent architectural marvel that resembles a blooming lotus flower. This Bahá'í House of Worship is renowned for its distinctive design and serene ambiance, making it a desired destination for people seeking peace and tranquility.
The Lotus Temple is surrounded by lush gardens and reflective pools, creating a serene atmosphere for meditation and prayer.
It is open to people of all faiths and serves as a symbol of unity and harmony. The temple is a must-visit for its breathtaking beauty and spiritual significance.
15. Have a Fun Time at the Crafts Museum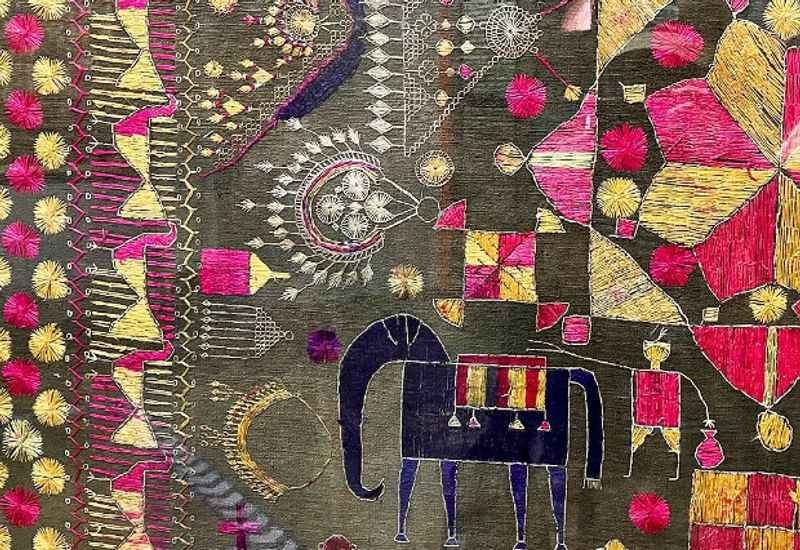 Explore the traditional craftsmanship of India at the Crafts Museum in Delhi. Discover a treasure trove of traditional art, textiles, jewelry, and more, showcasing the diverse cultural heritage of the country.
Witness skilled artisans at work, explore unique exhibits, and learn about the intricate techniques and stories behind these exquisite creations.
A visit to the Crafts Museum is a journey into the rich cultural tapestry of India.
16. Fun Activities at Delhi Zoo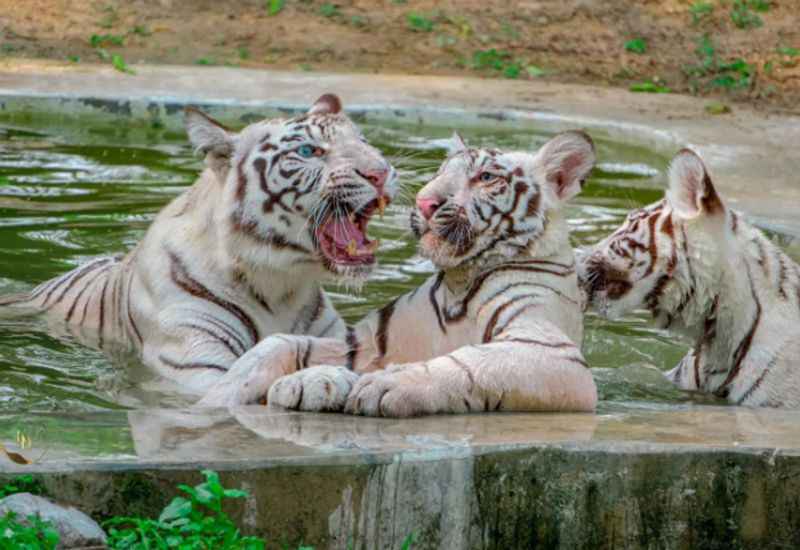 The National Zoological Park, commonly known as Delhi Zoo, is a popular Zoological Park located in the heart of New Delhi, India.
It spans over 200 acres and houses a diverse collection of animals, including lions, tigers, elephants, and more.
Visitors of Delhi Zoo can spot majestic tigers, playful monkeys, exotic birds, and more as they explore the zoo's well-maintained enclosures.
A visit to Delhi Zoo offers an exciting and educational experience for nature enthusiasts of all ages.
17. Shop Til You Drop at the Sarojini Nagar Market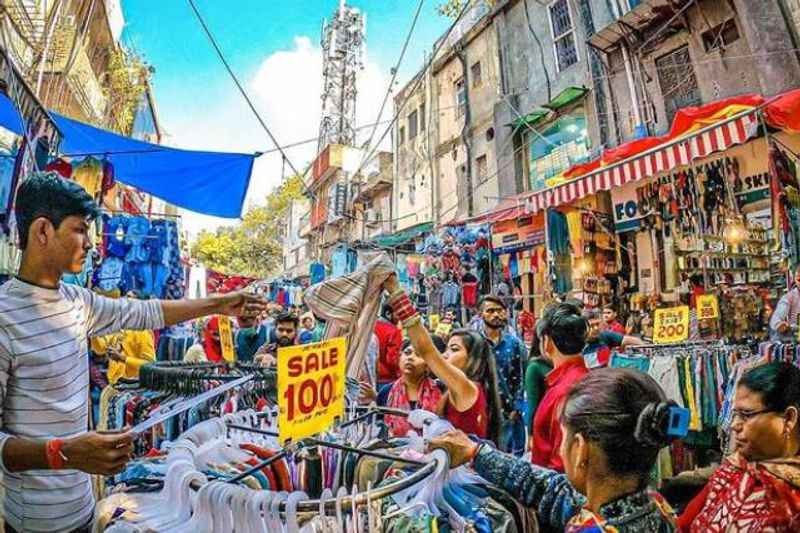 Sarojini Nagar Market is a bustling shopping hub known for its vibrant atmosphere and affordable fashion items.
It is a popular tourist destination, offering a wide range of clothing, accessories, footwear, and home decor items.
Tourists and locals alike flock to Sarojini Nagar Market to bargain for trendy clothes and experience the lively ambiance of one of Delhi's most famous street markets. Sarojini Nagar is a must-visit place for shopaholics and fashion enthusiasts.
18. Visit Kunzum Travel Café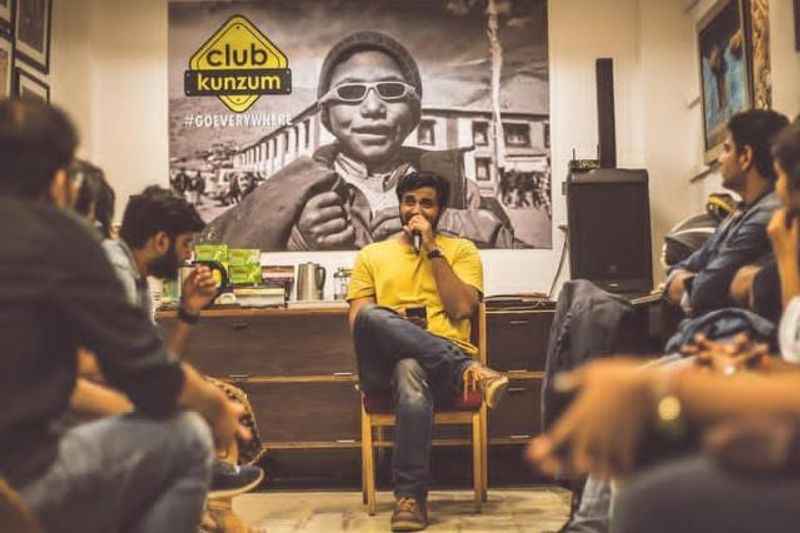 Kunzum Travel Café is a distinctive hangout place that offers a blend of travel, culture, and community.
It is a cozy cafe and a great hangout place in Delhi that promotes the spirit of exploration and fosters cultural exchange.
Kunzum Travel Café is adorned with travel-themed decor, books, and photographs, creating a welcoming ambiance.
It hosts events, workshops, and exhibitions showcasing Indian culture, art, music, and more, making it one of the most fun places in town for adventurers keen to learn and socialize.
19. Explore the Nehru Planetarium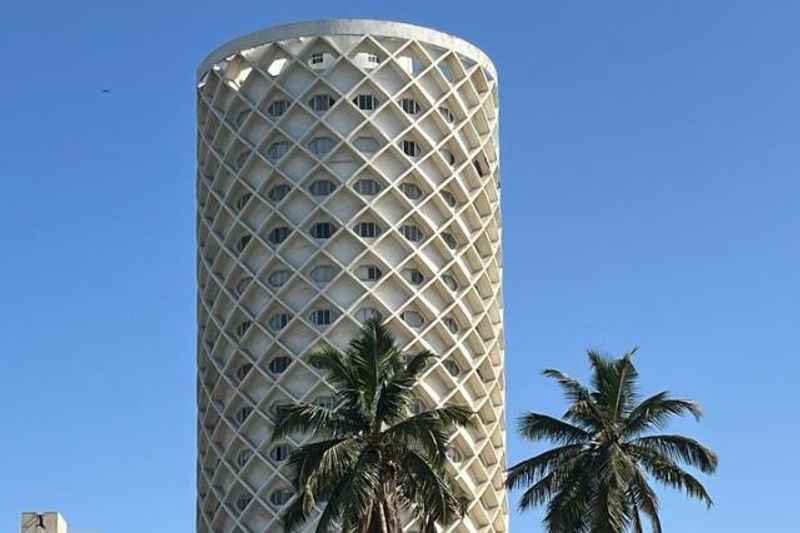 The Nehru Planetarium is an amazing place that offers a chance to explore the wonders of space in one of the themed rooms.
From the mesmerizing cosmic exhibits to the inspiring planetarium shows, the Nehru Planetarium provides an insight into the world of astronomy and space exploration.
The themed rooms at the Nehru Planetarium are designed with interactive displays, models, and multimedia presentations, offering a unique and educational journey through the mysteries of the universe.
This is the perfect destination in Delhi for travelers with curious minds.
20. The Lajpat Nagar Delhi Drum Circle
The Lajpat Nagar is a special gathering place where people come together to create soul-stirring rhythms with their own drums or musical instruments.
This community-led Delhi drum circle allows participants to express themselves freely, connect with others, and create their own beats at their own pace.
It's a vibrant and inclusive gathering that celebrates the joy of music and rhythm, attracting people of all ages and backgrounds to join in the rhythmical bliss of the drum circle and experience the power of music.
21. Indoor Ski India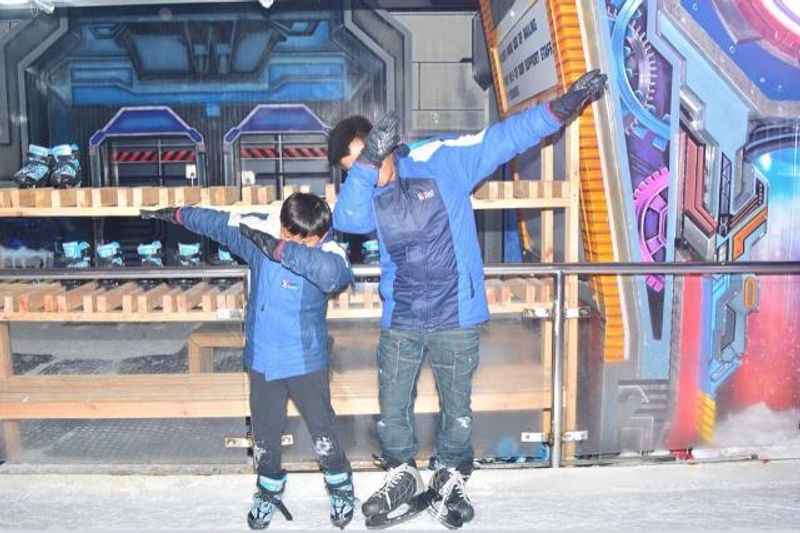 Ski India, located in North India, is a popular destination for ski enthusiasts and adventure seekers. It offers a thrilling experience with its indoor skiing slopes that simulate the excitement of skiing in the Himalayan region.
Ski India provides a safe and controlled environment for skiing and snowboarding, making it accessible to beginners and experienced skiers alike.
With its state-of-the-art facilities and well-groomed slopes, Ski India is a destination for those looking to experience the thrill of snow sports in North India.
22. The National Gallery of Modern Art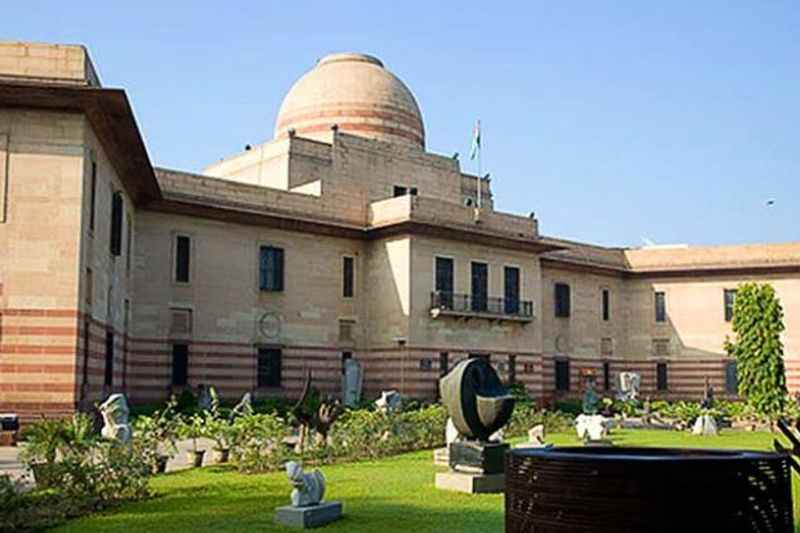 The National Gallery of Modern Art (NGMA) is a prestigious art museum known for its impressive collection of modern Indian art.
You will see works by famous artists such as Rabindranath Tagore, Amrita Sher-Gil, and MF Husain on your trip to the National Gallery of Modern Art.
Moreover, the National Gallery of Modern Art hosts temporary exhibitions, art workshops, and educational programs, making it a desired destination for art students, and visitors interested in contemporary Indian art.
23. The Modern Art Gallery at Jaipur House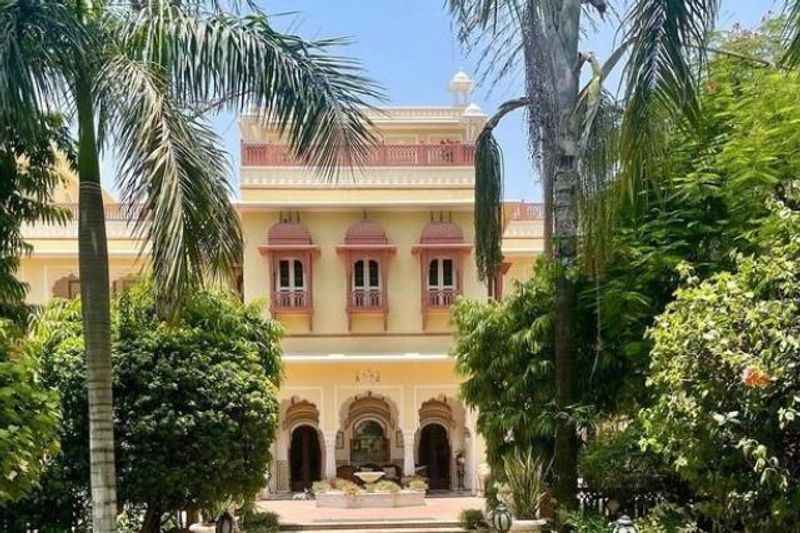 Jaipur House is a historic mansion near India Gate, built during the British colonial era. It is now a part of the National Gallery of Modern Art (NGMA) complex.
Jaipur House serves as an important cultural landmark, hosting art exhibitions, cultural events, and educational programs.
Its beautiful architecture, rich history, and vibrant art galleries make it a destination worth visiting for art and history enthusiasts.
24. Do Not Miss the Famous Taj Mahal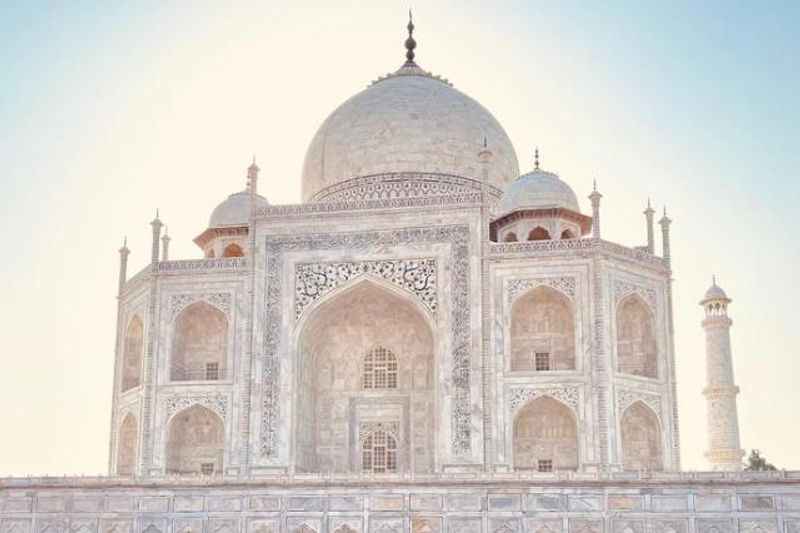 Mughal Emperor Shah Jahan, who ruled India during the 17th century, commissioned the construction of the world-famous Taj Mahal, a magnificent mausoleum in Agra.
Shah Jahan was a patron of arts and architecture, the Taj Mahal being one of the most iconic symbols of his reign.
Mughal architecture, a captivating blend of Persian, Indian, and Islamic influences, is known for its grandeur, intricacy, and symmetry.
From the iconic Taj Mahal to the majestic Red Fort and Humayun's Tomb, Mughal architecture boasts stunning domes, arches, minarets, and ornate carvings.
25. Water and Amusement Parks in the Bustling City of New Delhi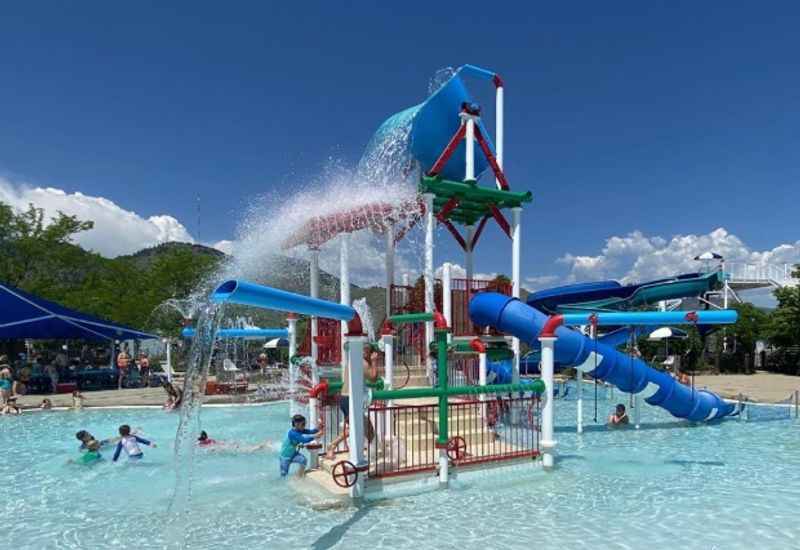 A fun thing to do in the city is sure to be a water park and amusement park activities. These parks provide a fun-filled day for families, friends, and tourists with exciting rides, slides, wave pools, and other water-based activities.
Some popular water parks and amusement parks in New Delhi include Worlds of Wonder, Adventure Island, Fun 'N' Food Village, and Splash Water Park, among others, offering a perfect escape from the scorching summer heat of the city.
26. Embrace the Thrill of Rock climbing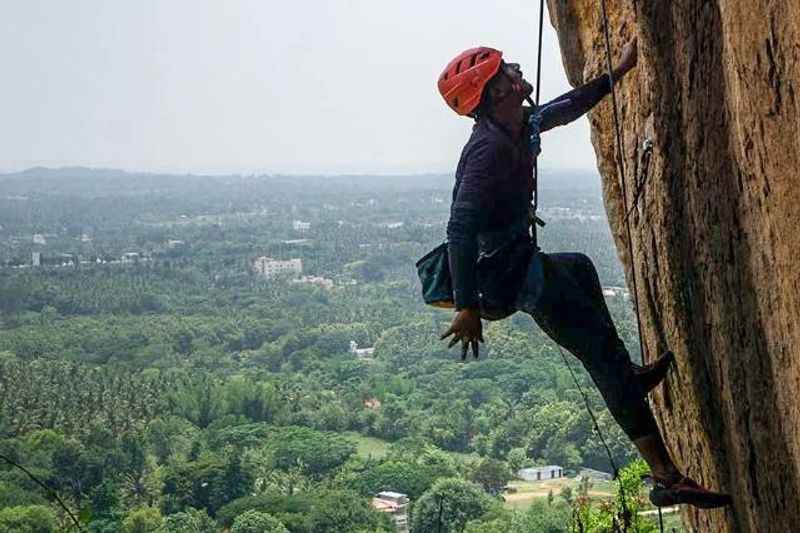 Rock climbing is an exhilarating and challenging activity that can be enjoyed by able-bodied people of all age groups.
Sunday morning rock climbing sessions offer a thrilling and adventurous experience providing a unique way to stay active and have fun while scaling the heights.
Test your skills, strength, and agility as you scale vertical walls and conquer new heights.
Whether you're a beginner or an experienced climber, there are various rock climbing venues and training centers to suit your needs.
27. The Garden of Five Senses in South Delhi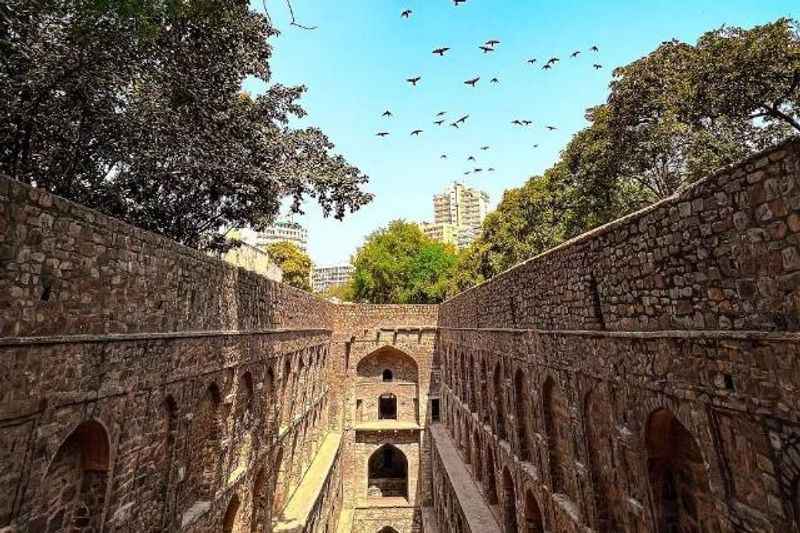 The Garden of Five Senses is a popular park that is spread over 20 acres. It is a serene and picturesque place that offers a sensory experience through its lush gardens, colorful flowers, artistic sculptures, and soothing water features.
Moreover, the Garden of Five Senses hosts cultural events, musical performances, and food festivals, making it an enjoyable destination for visitors of all ages.
The Garden of Five Senses is a perfect spot for relaxation, recreation, and appreciation of nature's beauty in the heart of New Delhi.
28. Sightseeing in Deer Park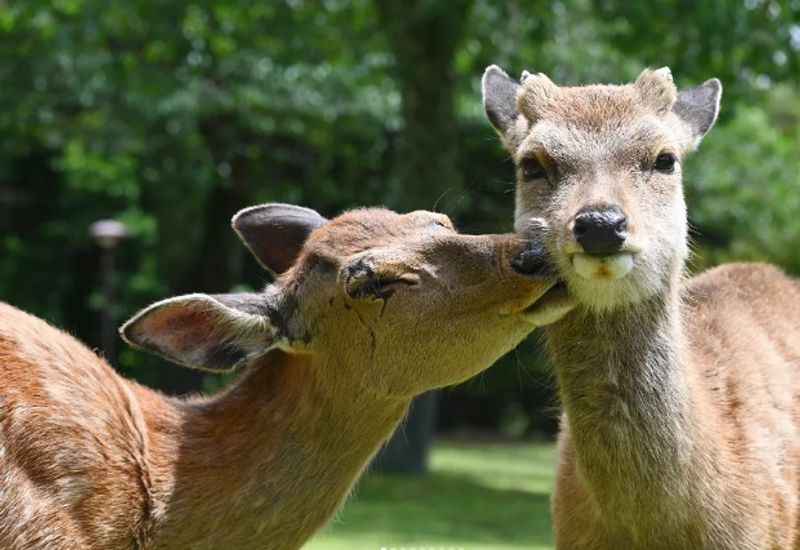 Deer Park is a public park known for its lush greenery, serene ambiance, and its sizable population of deer. Deer Park offers a tranquil escape for travelers providing opportunities for leisurely walks, picnics, and wildlife viewing.
Due to its peaceful environment, Deer Park is one of the best hangout places in Delhi. The park also features jogging trails, picnic spots, and a lake, providing ample opportunities for outdoor recreation and relaxation.
Deer Park, nestled within the huge city of Delhi, offers a tranquil oasis where travelers can connect with nature and enjoy a peaceful retreat in the heart of New Delhi.
29. The National Science Centre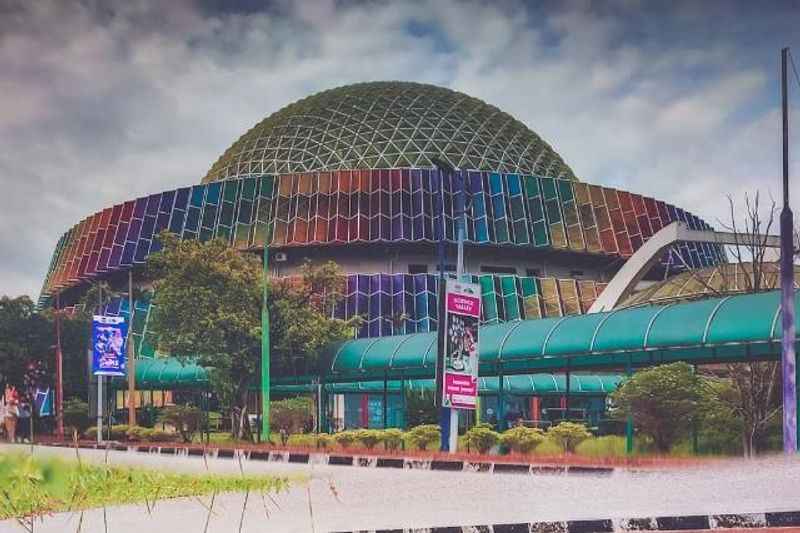 The National Science Centre is a science museum that offers interactive exhibits, hands-on learning experiences, and engaging demonstrations that explore various aspects of science, technology, and innovation.
The museum aims to promote scientific awareness, curiosity, and learning through its diverse exhibits, planetarium shows, and science-themed activities.
With its educational and entertaining offerings, the National Science Centre is a fascinating place to explore and learn about the wonders of science while having a fun time.
30. Attend Capital City Khan Market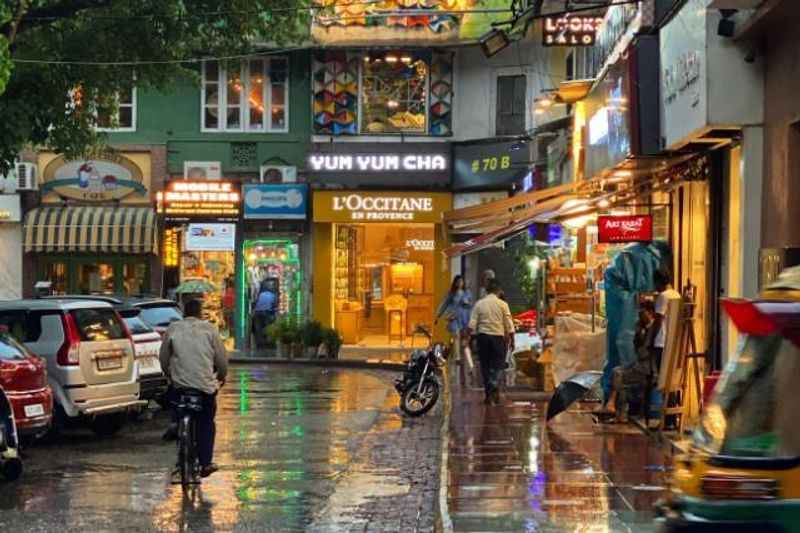 Khan Market is a shopping and dining spot near India Gate and India International Centre. It is known for its dynamic atmosphere, fashionable boutiques, bookstores, cafes, and restaurants.
The variety of trendy fashion, luxury brands, and diverse culinary offerings are what make Khan Market so special.
You can indulge in shopping, dining, and socializing at Khan Market and see some of Delhi's more affluent residents and tourists looking for a special and lively shopping experience.
31. Visit the Red Fort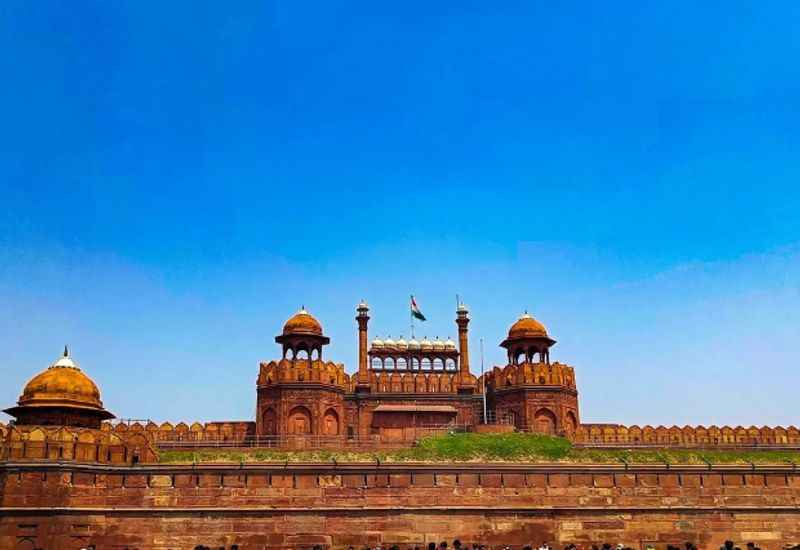 The Red Fort is an iconic historical monument and one of the UNESCO World Heritage Sites. 
It is known for its magnificent red sandstone architecture, intricate carvings, and historical significance.
The Red Fort complex includes impressive palaces, fascinating museums, and beautiful gardens, offering travelers a glimpse into India's royal past and architectural splendor.
The Red Fort was the main residence of Mughal emperors for nearly 200 years and is an important symbol of India's rich cultural heritage.
32. Explore the National Gandhi Museum and Library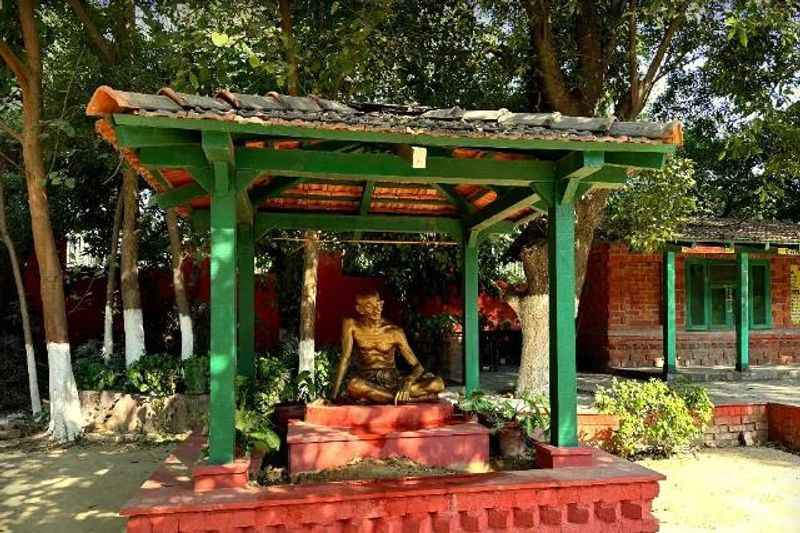 The National Gandhi Museum and Library is a significant cultural institution dedicated to preserving and promoting the life, teachings, and legacy of Mahatma Gandhi.
The museum houses a vast collection of exhibits, artifacts, photographs, and manuscripts related to Gandhi's life and work.
The National Gandhi Museum and Library serves as a beacon of inspiration, promoting Gandhi's timeless messages of peace, equality, and social justice.
It is a place for people seeking to learn more about the life and teachings of Mahatma Gandhi and his impact on India's history and culture.
33. Enjoy the Daryaganj Sunday Book Market
The Daryaganj Sunday Book Market is a book bazaar located in Daryaganj, a bustling neighborhood in Old Delhi.
It is known as one of the largest and oldest book markets in the city, attracting avid book lovers, students, scholars, and tourists alike.
The market is famous for its wide array of books, ranging from rare and vintage editions to contemporary bestsellers, covering various genres and subjects. Bargaining for books is a common practice here, adding to the unique charm of the market.
The Daryaganj Sunday Book Market is a haven for book enthusiasts, offering an eclectic collection of works and a vibrant atmosphere.
34. Hazrat Nizamuddin Aulia Dargah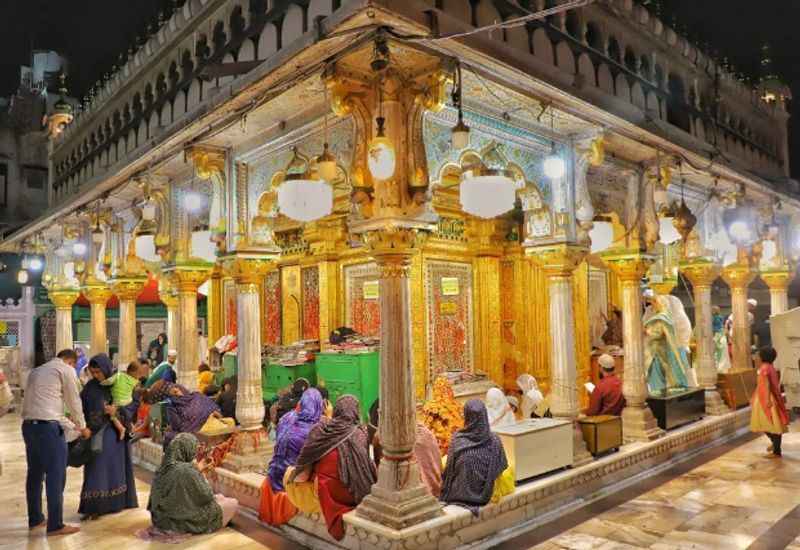 The Hazrat Nizamuddin Aulia Dargah is a revered Sufi shrine located in Nizamuddin West. It is the mausoleum of Hazrat Nizamuddin Aulia, a prominent Sufi saint and poet, who is widely respected and venerated by people of different faiths.
The Dargah is known for its exquisite Mughal-era architecture, intricate marble carvings, and serene ambiance. It is a place of spiritual significance and pilgrimage for millions of devotees who visit to seek blessings, offer prayers, and immerse themselves in the mystic aura of Sufism.
The Hazrat Nizamuddin Aulia Dargah is a symbol of religious harmony and is cherished as a cultural heritage of India.
35. The Indian Habitat Centre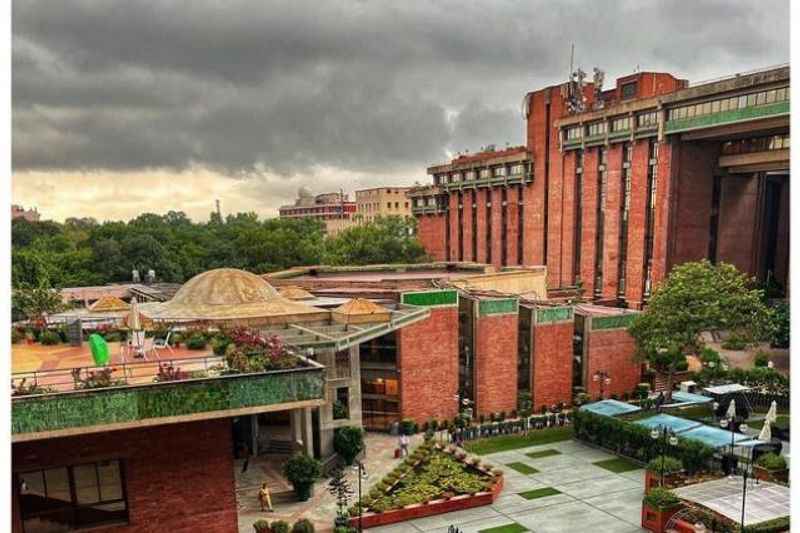 The Indian Habitat Centre (IHC) is a prominent cultural and recreational complex located on Lodhi Road.
Spread across a sprawling campus, India Habitat Centre is known for its dazzling cultural scene, hosting art exhibitions, music performances, theater shows, and intellectual events.
The IHC also houses offices of non-profit organizations and research institutions focused on sustainable development.
With its eco-friendly architecture, lush green surroundings, and sustainable practices, the India Habitat Centre is an institution that promotes art, culture, and sustainability, making it a significant landmark in Delhi's cultural landscape.
36. Enjoy Delhi's many shopping malls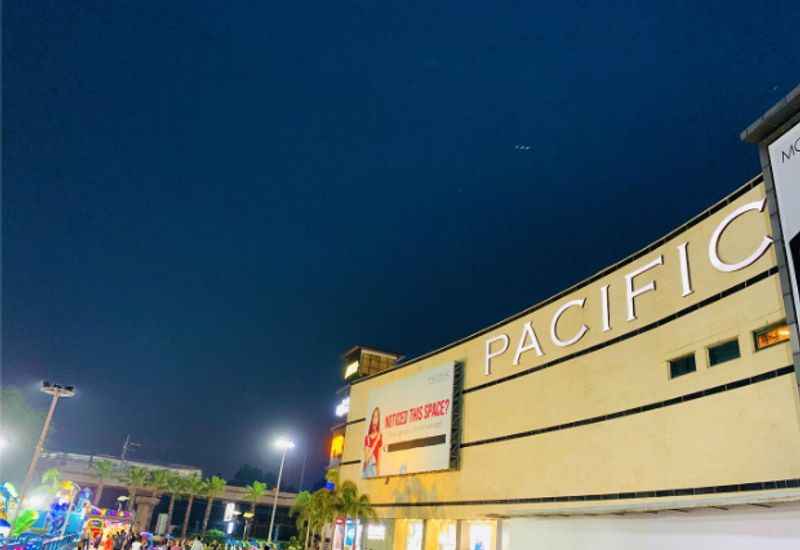 Capital City is known for its dashing shopping scene and modern lifestyle, with numerous shopping malls that cater to various tastes and preferences.
These malls offer a wide range of shopping options, from high-end luxury brands to local handicrafts, along with entertainment, dining, and recreational activities.
New Delhi's efficient Metro rail network makes it easy to travel to these malls, with many of them located near Metro stations.
Visitors can enjoy a day of shopping, dining, and entertainment, while also exploring the city's rich cultural heritage. Iconic attractions like Qutub Minar, Humayun's Tomb, and Red Fort, can be easily accessed via the New Delhi Metro.
37. Explore Adventure Island
Adventure Island in New Delhi is a thrilling amusement park that offers an action-packed experience for individuals of all generations. With exciting rides like the Twister, Flip Out, and Z-Force, adrenaline junkies are in for a wild ride.
The park also features water rides, virtual reality experiences, and a variety of food options. Adventure Island is a perfect destination for a fun-filled day of adventure and excitement in the heart of the city.
38. Nightlife in New Delhi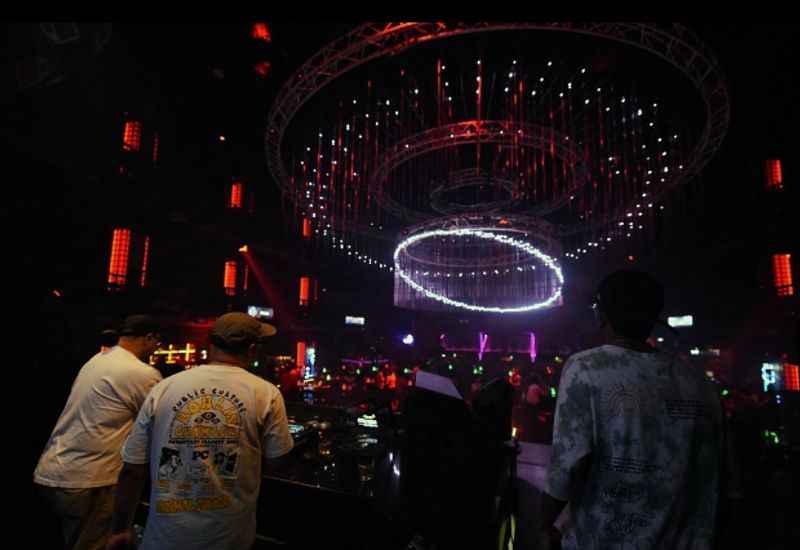 New Delhi's nightlife is legendary, offering a lively and diverse scene that caters to all tastes. From trendy rooftop bars with stunning views of the city to pulsating nightclubs with top-notch DJs, there's something for everyone.
Imagine spending a night dancing to pulsating beats, sipping on creative cocktails, and indulging in delicious street food.
The city truly comes alive after dark, providing an unforgettable experience for those looking to enjoy the amazing nightlife of New Delhi.
39. The Delhi Eye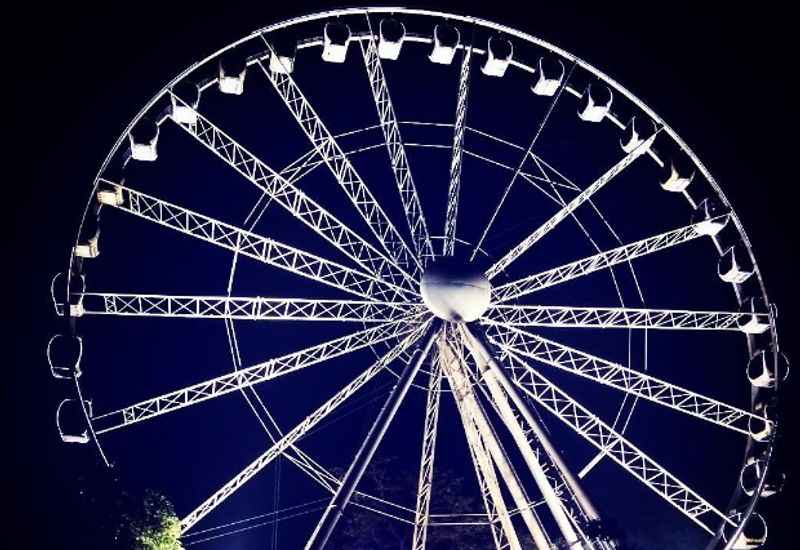 The Delhi Eye is a giant Ferris wheel with panoramic views of the surrounding skyline.
Standing at an impressive height of 200 feet, the Delhi Eye provides a thrilling experience as you soar above the city in a comfortable cabin. You can take in breathtaking vistas as you experience New Delhi's beauty from a new perspective.
The Delhi Eye provides a unique bird's-eye view of the city, as well as various amenities for visitors' comfort. There are food kiosks offering snacks and beverages, as well as seating areas for relaxation.
Whether it's a family outing or a romantic date with friends, the Delhi Eye offers an unparalleled adventure for everyone to cherish.
40. Teen Murti House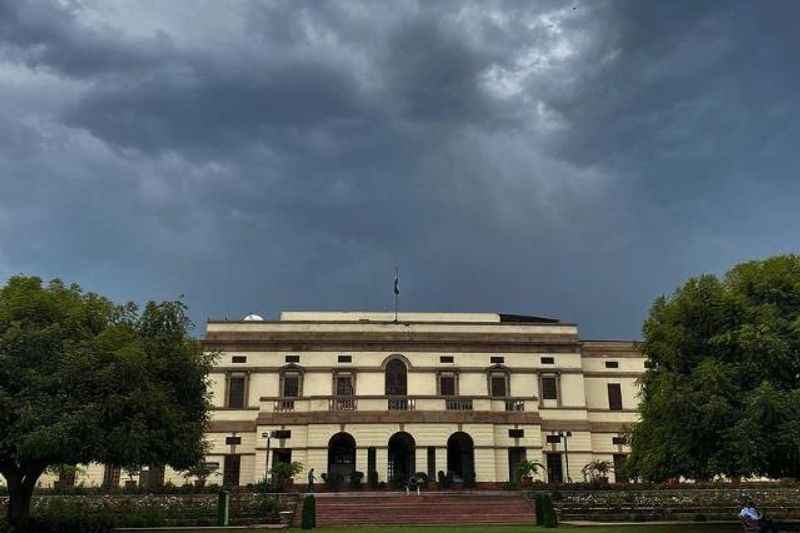 Teen Murti House, located in New Delhi, near India Gate and Nehru Planetarium, is a historic residence that once served as the official residence of the British Commander-in-Chief in India.
It now houses the Nehru Memorial Museum and Library, dedicated to India's first Prime Minister, Jawaharlal Nehru.
The museum showcases Nehru's life, work, and legacy through photographs, personal belongings, and exhibits. The beautiful gardens surrounding the house also offer a serene oasis in the city, making it an unmatched excursion for nature lovers.
41. Mystery Rooms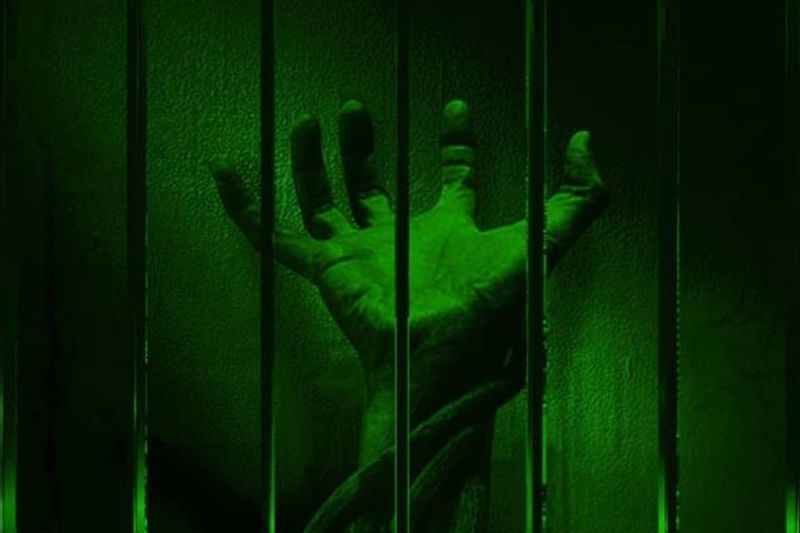 The Mystery Rooms in New Delhi offer an incomparable escape room experience that challenges participants to solve puzzles, uncover clues, and unravel mysteries to escape from locked rooms within a time limit.
These thrilling games combine adventure, teamwork, and problem-solving, making them a great choice for friends, families, and corporate team-building events.
With a variety of themed rooms, such as detective mysteries, haunted houses, and treasure hunts, the Mystery Rooms in New Delhi provide an exhilarating and memorable entertainment option.
42. National Rail Museum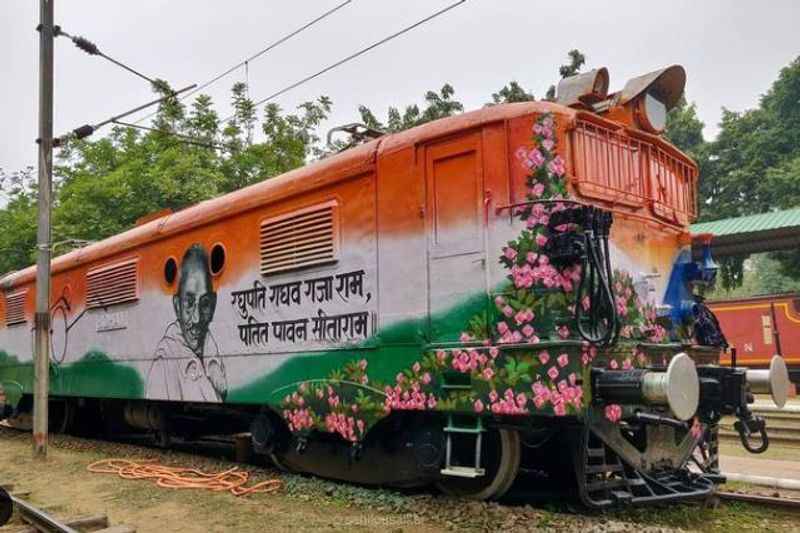 The National Rail Museum in New Delhi is a showcase of India's rich railway heritage. With an extensive collection of vintage locomotives, carriages, and railway artifacts, the museum offers a fascinating journey through the history of Indian railways.
Tourists can explore indoor and outdoor exhibits, take joy rides on miniature trains, and learn about the evolution of rail transportation in India.
The National Rail Museum is an extraordinary journey for railway enthusiasts, history buffs, and families seeking a unique educational experience.
43. Mountaineering and Adventure Activities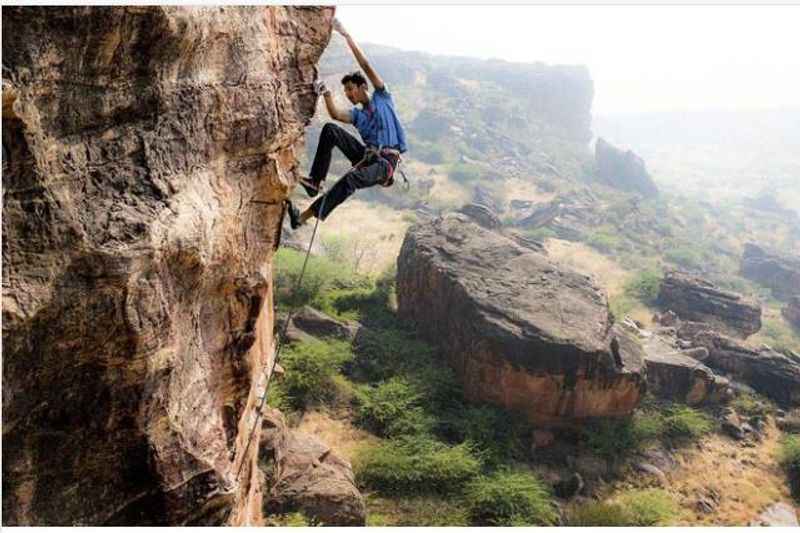 Indian Mountaineering Foundation (IMF) is a premier mountaineering organization in India, headquartered in New Delhi. Established in 1957, Indian Mountaineering Foundation is dedicated to promoting and supporting mountaineering and adventure activities.
Indian Mountaineering Foundation provides training, expeditions, and other support to mountaineers and adventure enthusiasts.
With its state-of-the-art facilities, experienced instructors, and extensive mountaineering programs, Indian Mountaineering Foundation has become a hub for mountaineering enthusiasts in India.
44. The Light and Sound Show in Central Delhi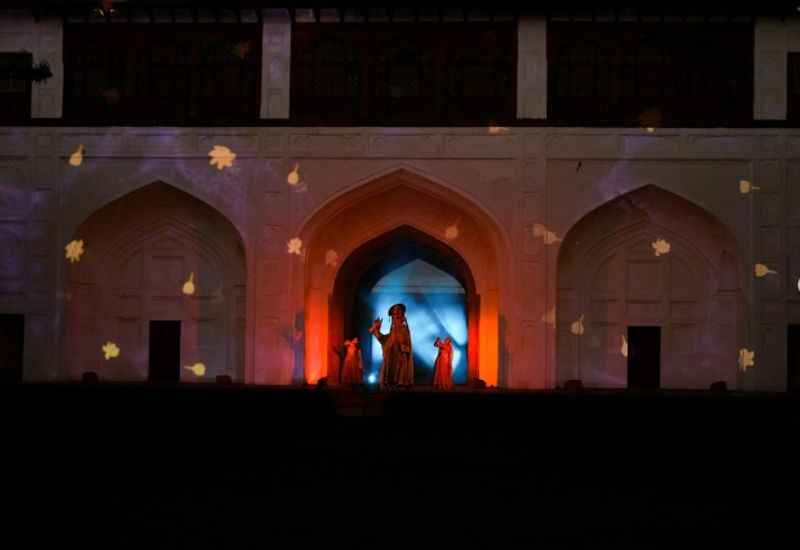 The light and sound show in central Delhi is a mesmerizing spectacle that combines lights, music, and narration to bring to life the history and heritage of the city.
This engrossing experience takes place at various iconic locations in central Delhi, such as the Red Fort, Purana Qila (Old Fort), and other historical landmarks.
The show uses state-of-the-art technology to create a visually stunning and informative experience that educates and entertains visitors about Delhi's rich past.
The light and sound show is a memorable way to explore the historical significance of central Delhi through a captivating audio-visual journey.
45. Purana Qila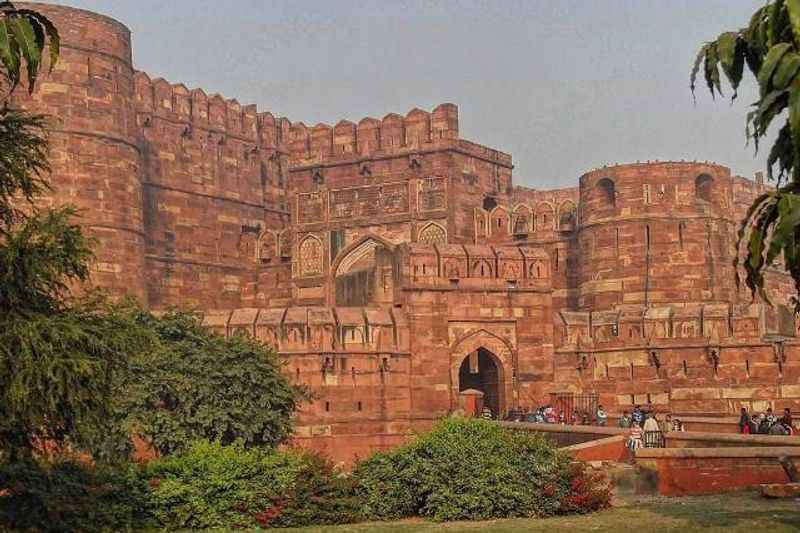 The Purana Qila, or Old Fort, in New Delhi is one of the most ancient forts in the Delhi area. Its opening hours are between 7 am and 5 pm every day.
Visitors to the Old Fort can experience the light and sound show, have a picnic on the grounds, or take a lovers' stroll. You can imagine spending your lives here together back when the fort was first constructed.
It is a good idea to book your tickets before you go to the Purana Qila to ensure you get to enter when you arrive.
46. Do Not Forget the Jama Masjid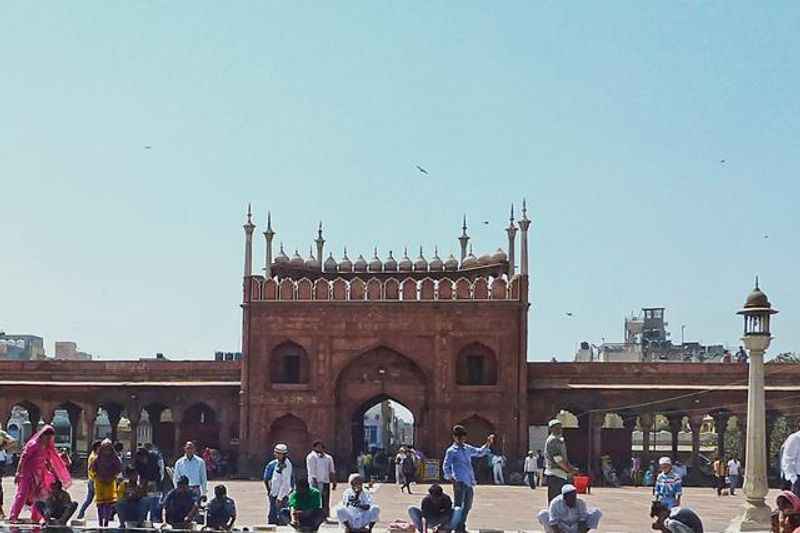 Located just a short distance from the Red Fort and Chandni Chowk, Jama Masjid is one of the largest mosques in India. Its impressive architecture, beautiful marble courtyard, and stunning views of Old Delhi make it a must-visit for history and architecture enthusiasts.
Built by the Mughal Emperor Shah Jahan in the 17th century, Jama Masjid is known for its impressive architecture, grandeur, and religious significance.
It is one of the popular tourist destinations, visited by travelers from all around the world who come to admire its beautiful design.
47. Raj Ghat
Just a few minutes away from the Jama Masjid mosque, Chandni Chowk, and the Red Fort, Raj Ghat is a serene memorial dedicated to Mahatma Gandhi, the Father of the Nation.
It is a peaceful spot where you can pay homage to the great leader and learn about his life and teachings.
Raj Ghat is a simple black marble platform that marks the spot where Mahatma Gandhi was cremated after his assassination in 1948.
48. Shri Digambar Jain Lal Mandir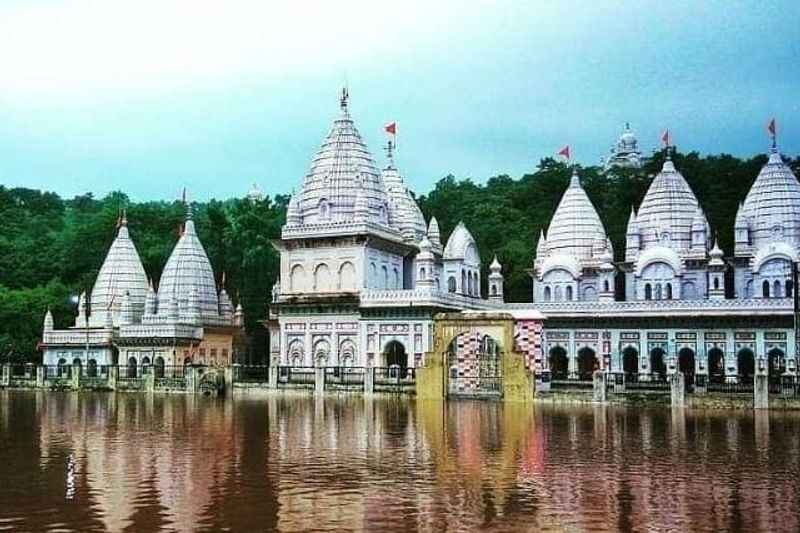 Located opposite the Red Fort, this stunning Jain Temple is known for its intricate architecture, colorful frescoes, and serene ambiance.
It is a place of worship for the Jain community and a peaceful spot to experience the serenity of Jain philosophy.
The temple is adorned with intricate carvings, delicate frescoes, and beautiful statues of Jain deities. It also houses a unique Bird Hospital within its premises, making it a unique and interesting place to visit in Delhi.
FAQs About Activities in Delhi
Let's look at some frequently asked questions related to things to do in Delhi.
What are the New Delhi timings for attractions?
For tourist attractions, museums, and historical sites in New Delhi, the timings can vary depending on the specific location and season. Generally, most tourist attractions in Delhi are open from around 9:00 am to 5:00 or 6:00 pm, with some attractions closed on Mondays or national holidays.
Where can I hang out for a full day in Delhi?
Delhi offers several popular hangout places for a full day of fun, including Lodi Gardens, Humayun's Tomb, India Gate, Connaught Place, and Hauz Khas Village, where you can explore parks, art galleries, monuments, shopping, dining, and nightlife for a memorable day in the city.
How do you get to New Delhi?
New Delhi can be accessed by air via Indira Gandhi International Delhi Airport (DEL), by train via New Delhi Railway Station (NDLS), by bus through intercity and intracity bus services, and by car through well-connected highways and roads.
Summing Up: 50 Best Things to Do in Delhi
As you can see, there are plenty of things to do in Delhi. In addition to the cultural and historical attractions, the city offers a plethora of fun places to visit.
You can check out one of many cultural live performances and shows, ride the Delhi Eye ferris wheel, sample local cuisine, and learn about the history of India at a museum.
Delhi also boasts a vibrant nightlife scene with numerous bars, clubs, and pubs, particularly in areas like Hauz Khas and Connaught Place.
From cultural experiences to thrilling adventures and nightlife options, New Delhi has something for everyone to enjoy.