30 Fun Things to Do in Costa Rica | 2023 (with Photos)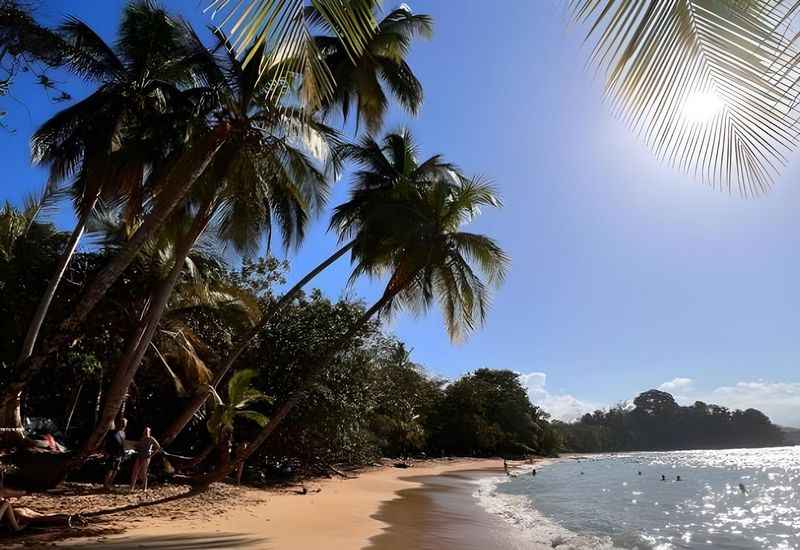 Easily one of the most popular travel destinations in Central America, Costa Rica is an incredible country.
Boasting an abundance of national parks, incredible wildlife, world-famous coffee, hot springs, and volcanoes, Costa Rica is rich in natural attractions.
When you visit Costa Rica, you can discover the natural world, learn about Costa Rican culture, take up a new skill, and explore all of the hidden gems between the Caribbean coast and the Pacific Coast.
So, let's jump into our list of 30 fun things to do in Costa Rica, highlighting popular tourist attractions and sites of natural beauty.
1. Visit San José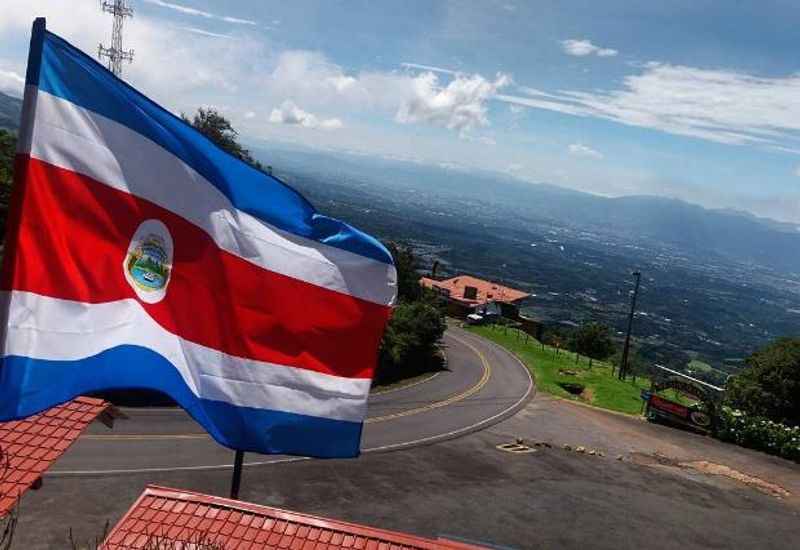 San José is the capital and largest city in Costa Rica. It is also located smack in the heart of the country, which makes it a pretty great base and starting point for your trip. You will likely fly into San José, so it makes sense to explore the city whilst you acclimatize.
While in San José, you should join a free walking tour to get to know the highlights of the city. What's more, you can visit the Pre-Columbian Gold Museum and stroll around the Central Market. This is a brilliant spot for a traditional lunch.
You can fly in and out of San José, and begin your exciting tour of Costa Rica from this vibrant city. This is a great starting point to get to know some local culture, sample local cuisine, and buy a pay-as-you-go sim card.
This will set you off on the right foot for the rest of your Central America trip.
2. Visit Arenal Volcano National Park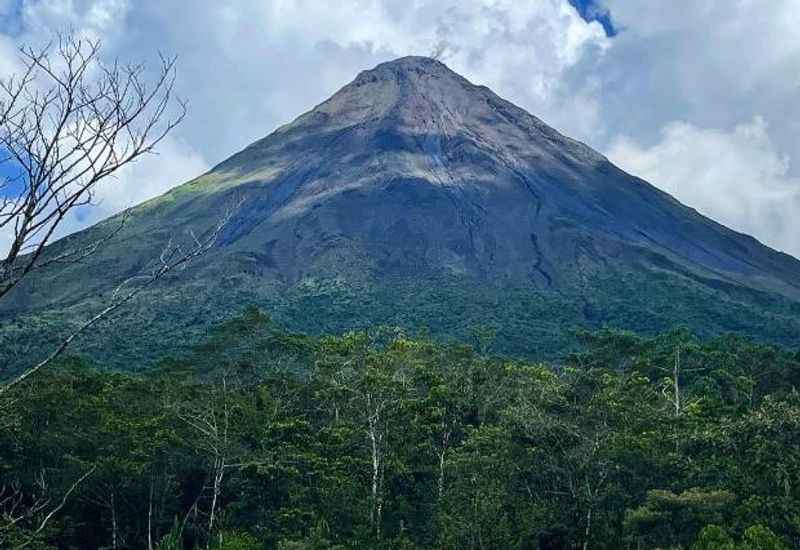 Once you are ready to leave San José, you might want to venture up to the iconic Arenal volcano in northern Costa Rica.
This stunning volcano and its surroundings are picturesque and abundant in wildlife. There are also plenty of things to do in La Fortuna, a neighboring town.
While you are in the Arenal volcano area, you can enjoy ziplining, hiking, and even a dip in the natural hot springs, heated by the Arenal volcano.
Or, visitors can get adventurous on Lake Arenal by trying their hands at kayaking, paddle boarding, or windsurfing.
Lake Arenal is Costa Rica's largest man-made lake and it is a popular spot for fishing among tourists and local Costa Ricans.
3. Swim at La Fortuna Waterfall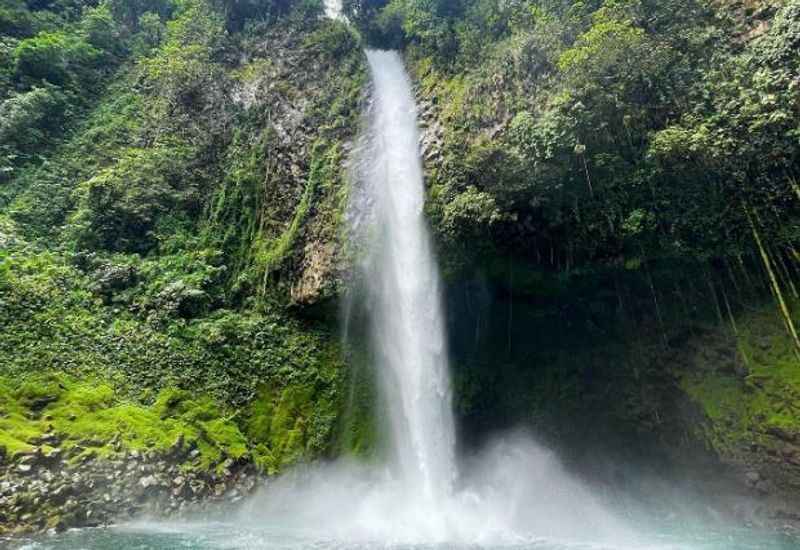 While you are in the Arenal volcano area, it is well worth the short hike to the La Fortuna waterfall.
This impressive 75-meter-high waterfall can be reached by descending around 500 steps carved into the landscape.
The walk down to the waterfall at La Fortuna takes around 15 minutes and there are places to stop and take a breath if need be.
This activity is also free to children under 8 years old.
4. Relax in Natural Hot Springs in La Fortuna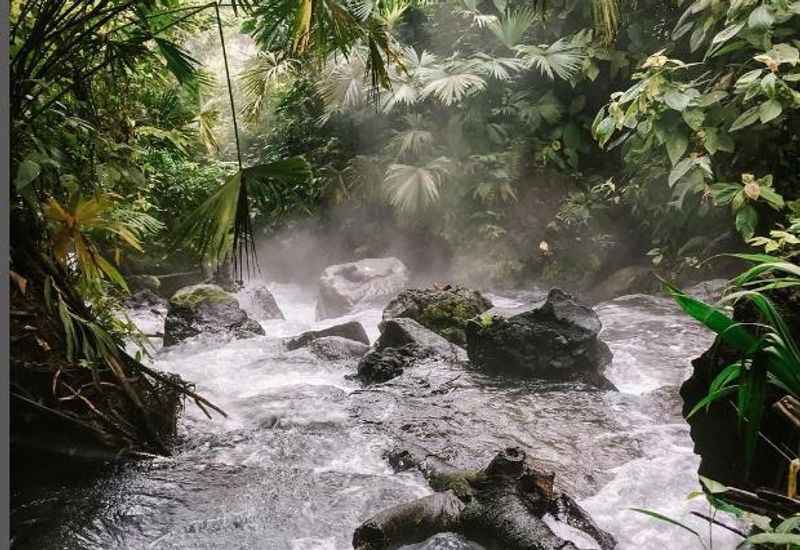 Another unforgettable experience in the La Fortuna area is the chance to swim in naturally occurring hot springs.
The springs are heated by the Arenal volcano and remain a comfortable 99°F to 106° F all year round.
So, whether you are visiting La Fortuna on a temperate or cool, rainy day, you can find comfort and warmth in the natural hot springs.
Tabacon hot springs are the most popular hot springs in the area, though there are many options in La Fortuna, ranging in price.
5. Visit Corcovado National Park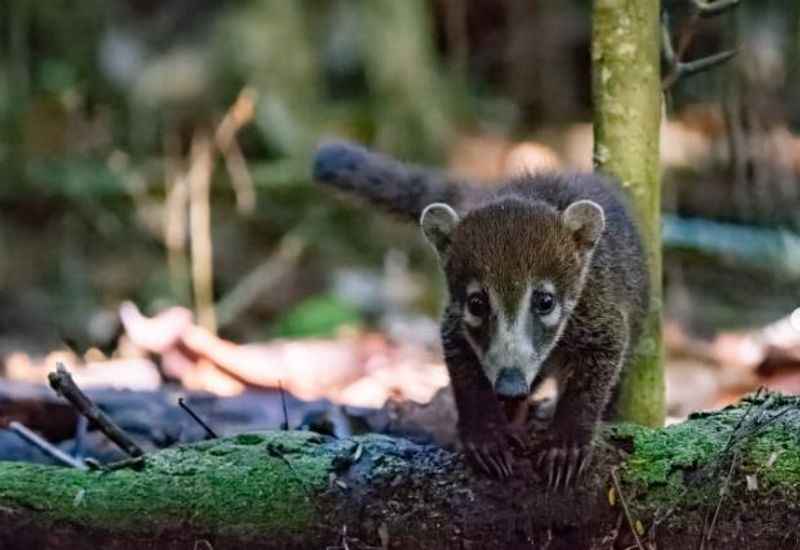 Heading down to southwest Costa Rica, we have Corcovado National Park on the Osa Peninsula.
The park is famous for the incredible variety of birds, mammals, and marine life that call this part of Costa Rica home.
In fact, Corcovado National Park is so rich in wildlife and botanicals that an incredible 5% of the world's biodiversity can be found there.
Look out for tapirs, bull sharks, hummingbirds, butterflies, and crocodiles while you are in Corcovado.
6. Visit Manuel Antonio National Park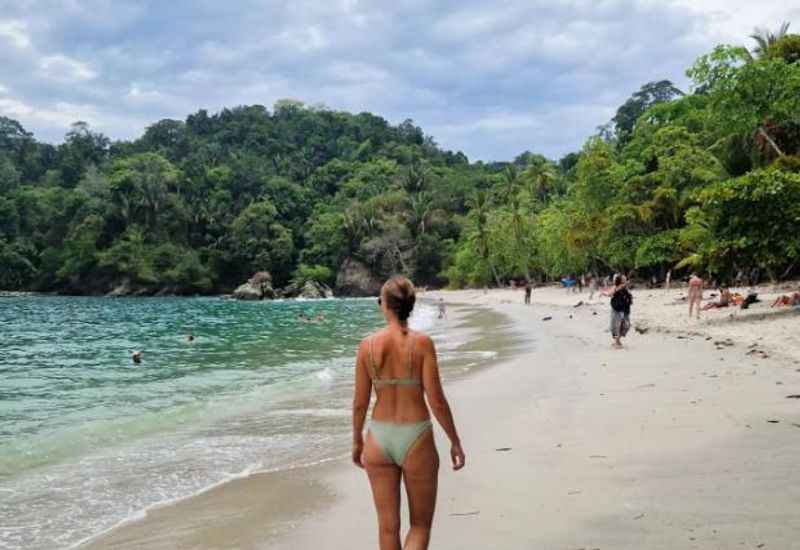 A little further up the Pacific coast, you will find the beautiful beaches and stunning hiking trails of Manuel Antonio National Park. This park is also one of the best places in the country to spot sloths in their natural habitat.
Some of the most popular activities to do in Manuel Antonio include surfing, windsurfing, and sea kayaking. However, if you prefer to relax with a good book on the beach, this is also the perfect spot.
Not far from Manuel Antonio National Park, there is also a cute little town full of great restaurants and cafes to explore.
So, make sure to include a stop in Manuel Antonio National Park when you plan your Costa Rica tour.
7. Take a Trip to Tortuguero National Park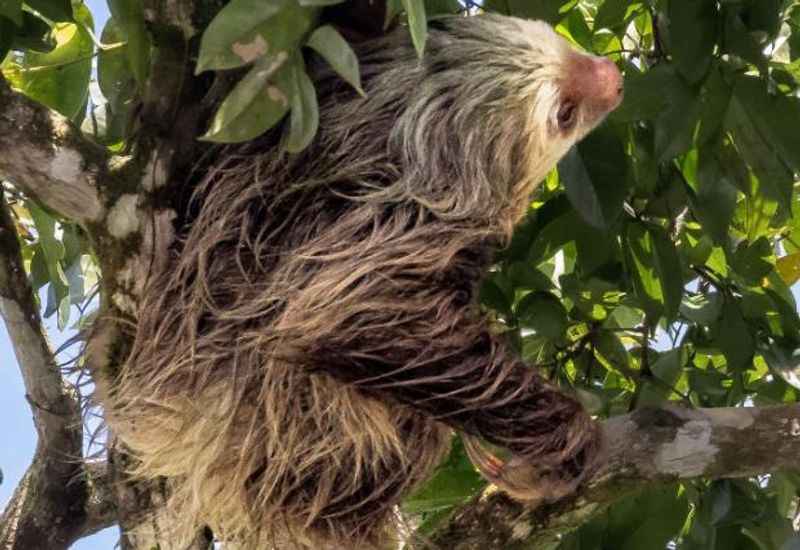 By now, you will have realized that part of Costa Rica's unique charm is its sheer volume of national parks and awesome opportunities to spot wildlife.
One such opportunity can be taken advantage of at Tortuguero National Park, located on the Caribbean coast.
This is one of the best spots in the country to see sea turtles laying eggs on the beach. You can book an organized night walking tour to see the sea turtles, led by a local expert who can tell you all about these magical creatures.
Visitors can also enjoy a bird-watching tour or a boat tour of the surrounding rainforest and the various specimens that live in this tropical climate.
Moreover, Tortuguero National Park is home to a strip of great local restaurants, serving traditional Costa Rican food and delicious cocktails.
On the other side of the country, on the Pacific coast, you can also spot sea turtles laying their eggs at the Nicoya Peninsula.
8. Visit the Jaguar Rescue Center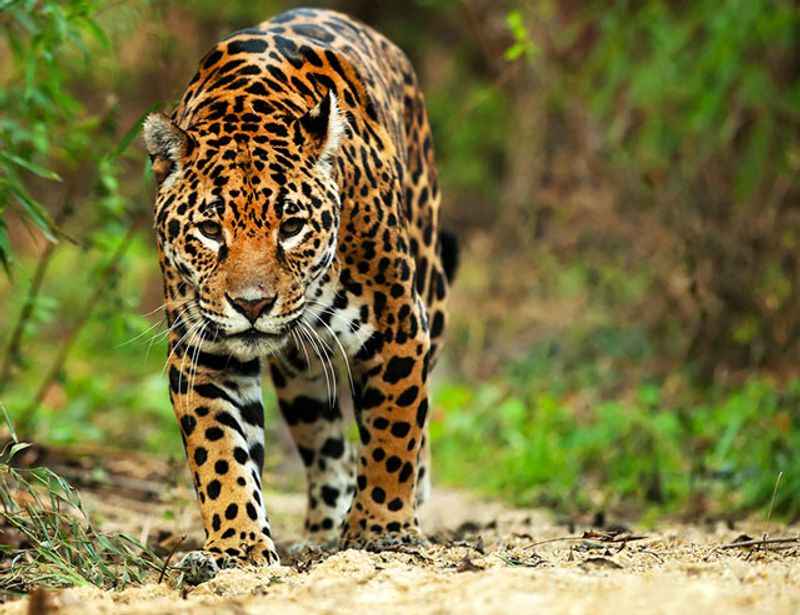 One of the most moving and informative things visitors in Costa Rica can do is visit the Jaguar Rescue Center in Puerto Viejo de Talamanca.
This incredible place is the rescue home of monkeys, sloths, wild cats, other mammals, birds, and reptiles that would not survive in the wild on the Caribbean coast.
Some of the animals rescued by the center are temporary inhabitants that can be reintroduced to the wild, while others will remain there in the center's care.
Book a public or private tour of the center to meet the animals and learn about conservation and rescue efforts in this part of Costa Rica.
9. Try Surf Camp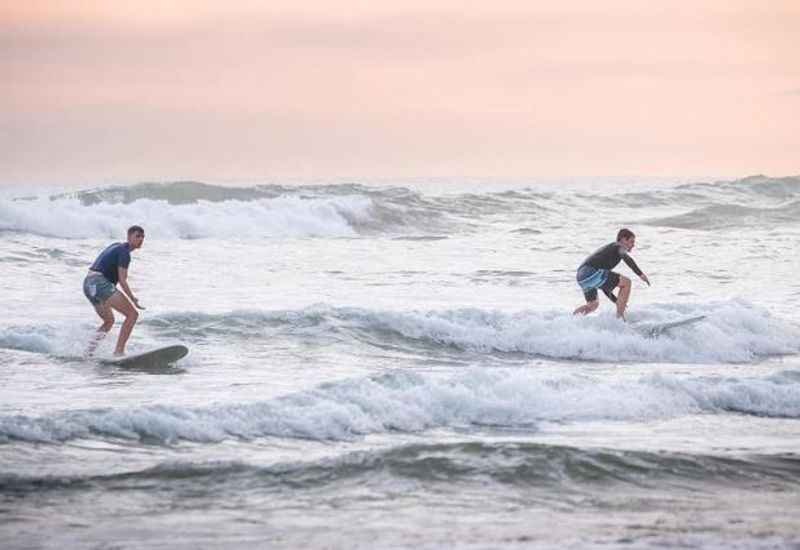 As you can see, Costa Rica boasts numerous beautiful beaches and many of these provide perfect conditions for surfing. While you are in Puerto Viejo, you can check out the surf conditions on the Caribbean coast.
Most visitors tend to head to the Pacific coast to surf in Costa Rica. Take lessons or join a surf camp at Playa Hermosa, located on the north Pacific coast, or head a little further south to Santa Teresa on the Nicoya Peninsula.
You can also surf on or near Playa Tamarindo, also on the Pacific coast. Nearby surf camps include Playa Grande and Playa Negra.
10. Snorkel at Playa San Josecito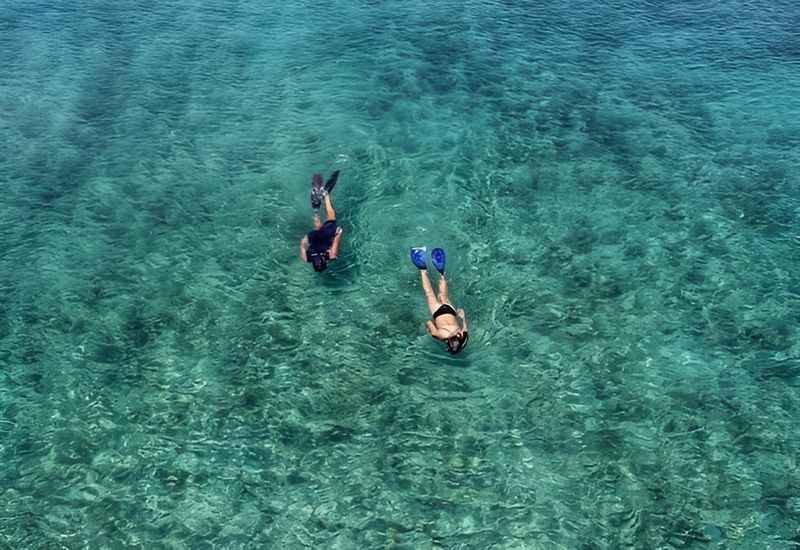 Head on down the Pacific coast to Drake Bay on the Osa Peninsula, where the jungle meets the sea.
Here, in the calm waters of the cove, you will find perfect conditions for snorkeling. Look out for interesting coral formations and colorful tropical fish.
Above sea level, you will also have the chance to spot scarlet macaws eating nuts on the beach and white-faced and howler monkeys hanging out in the trees.
Drake Bay is a popular hiking destination and the abundance of wildlife is a main attraction of this area.
11. Discover the Mangroves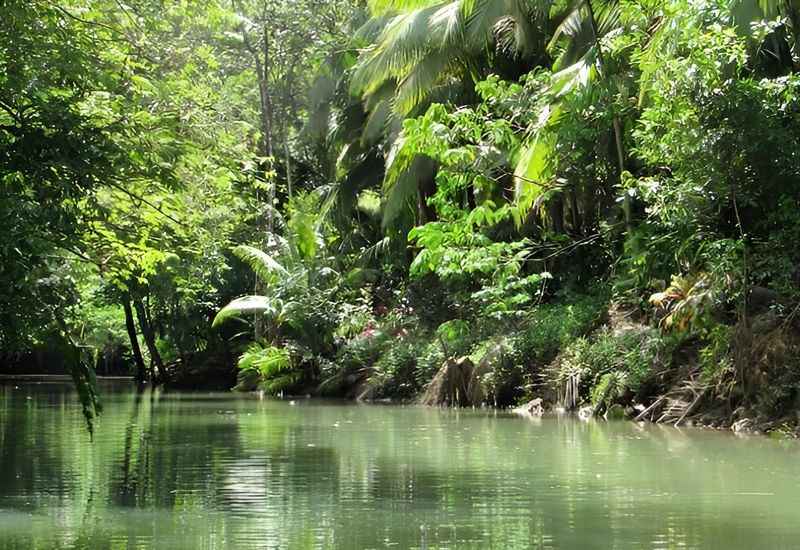 Mangroves are ecosystems that grow in swamps, which are areas that are submerged but support growing trees or other woody plants.
Mangroves are amazing plants that can survive in these low oxygen conditions, in both salt and freshwater, along tropical coastlines.
It is well worth booking a tour of the mangroves in Costa Rica and seeing their protruding roots and branches for yourself.
If you enjoy kayaking, these low boats provide a brilliant viewpoint, and you can weave in and around the mangroves from this unique angle.
Playa Conchal on the Pacific coast of Costa Rica is a good spot for exploring the mangroves. From here, you can also head over to Playa Flamingo, one of the most tranquil beaches in Costa Rica, for some well-deserved relaxation.
12. Explore the Cloud Forest in Monteverde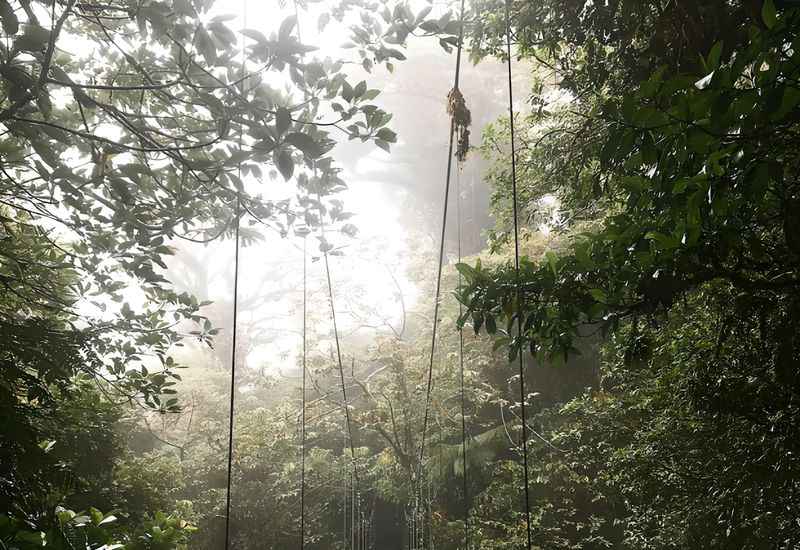 You've heard of the rainforest, but have you heard of the cloud forest? This is a tropical or subtropical evergreen forest that is always moist and hazy, as it sits in the clouds.
A trip to the cloud forest can feel ethereal and magical and this climate is like nothing you have seen before.
A hidden gem in the Central Highlands Cloud Forest is the La Paz waterfall gardens. Or, head west to Monteverde cloud forest for a thrilling zipline ride in the trees.
Whether you visit Costa Rica in the summer or the rainy season, this climate will remain consistent, and cooler than the beaches.
13. Take a Coffee and Chocolate Tour
If you would like to taste Costa Rican chocolate and learn a bit about the local agriculture and traditions, you will get a kick out of a coffee and chocolate farm tour.
The coffee and chocolate business is a big part of Costa Rican culture and their agricultural processes are fascinating to see up close.
Not only can you learn more about where your favorite sweet streets and hot drinks come from, but you can sample the goods and take some home with you.
As the local Costa Ricans would say, pura vida.
14. Go to Marino Ballena National Park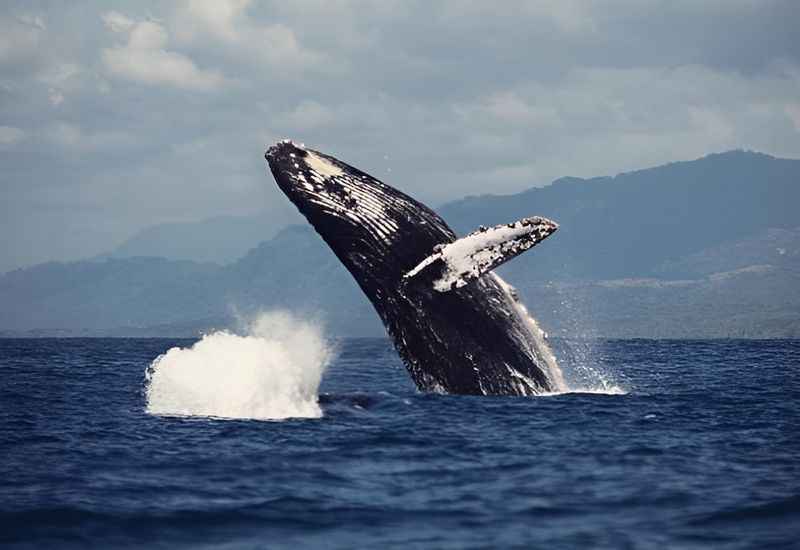 Between December and April, you have a good chance of seeing the humpback whales that visit Marino Ballena National Park to mate, before returning to cooler waters in the summer.
You might also spot green marine iguanas, bottle-nosed dolphins, turtles, sponges, lobsters, or manta rays in this area, especially if you decide to go scuba diving.
15. Visit Las Baulas National Park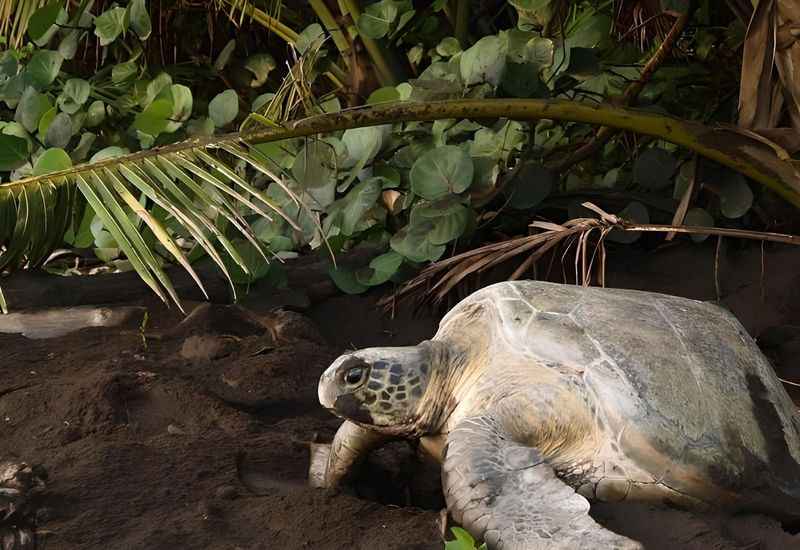 Further north of Marino Ballena, visitors can check out the largest nesting ground in the world for Leatherback sea turtles. This is a protected species in Costa Rica, as they are endangered.
For more Costa Rica fun, explore the mangroves in this area and look out for mollusks, crustaceans, reptiles, amphibians, and tropical birds.
16. Visit Carara National Park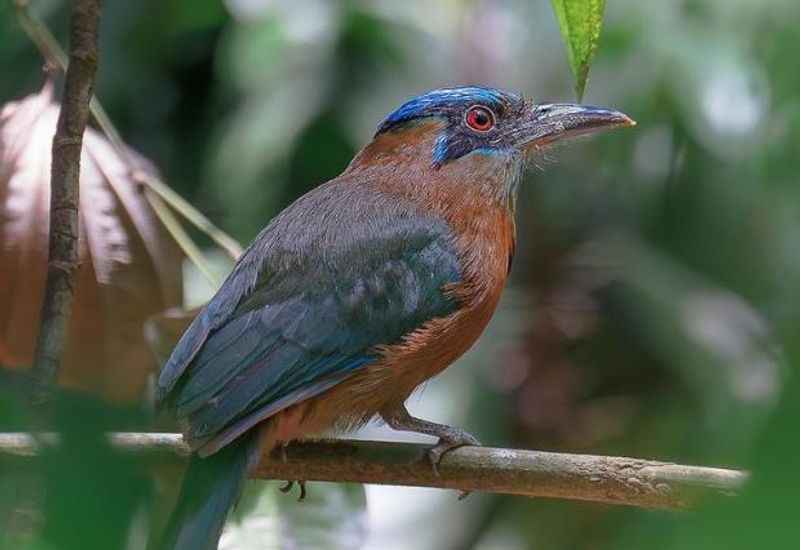 Moving a little inland, we have the Carara Park, in the Central Pacific Conservation Area.
This park is near Manuel Antonio, but it is a little less popular, due to its wetter climate, denser tree growth, and greater volume of mosquitos.
However, this Costa Rican national park is well worth a visit if you are a keen bird-watcher.
This climate is ideal for orange-chinned parakeets, hummingbirds, woodpeckers, motmots, jacamars, and many more fascinating bird species.
17. Visit Cahuita National Park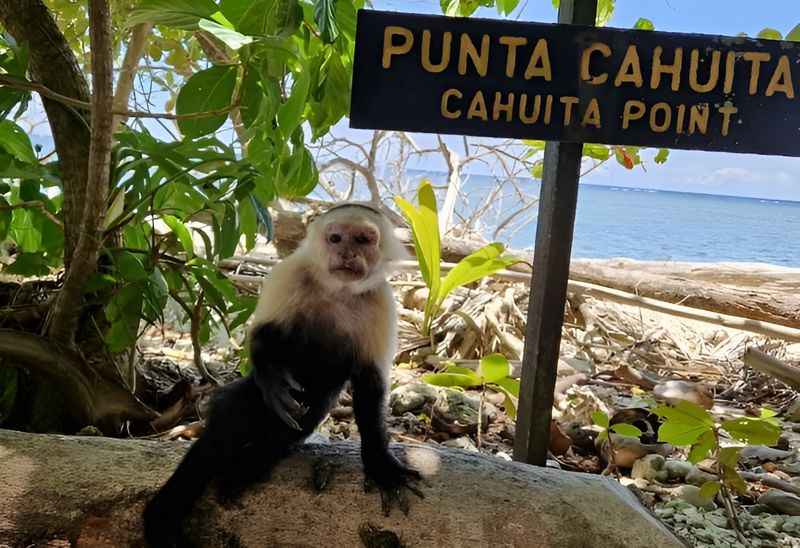 The Cahuita National Park is another interesting spot in Costa Rica. This terrestrial and marine park is a conservation area on the southern Caribbean coast.
Tourists visit this part of the country to spot the local manta rays, pufferfish, and coral reefs.
Cahuita is also a nesting ground for sea turtles. This is the only national park in Costa Rica that does not charge an entry fee, instead relying on donations.
18. Visit Rincón de la Vieja National Park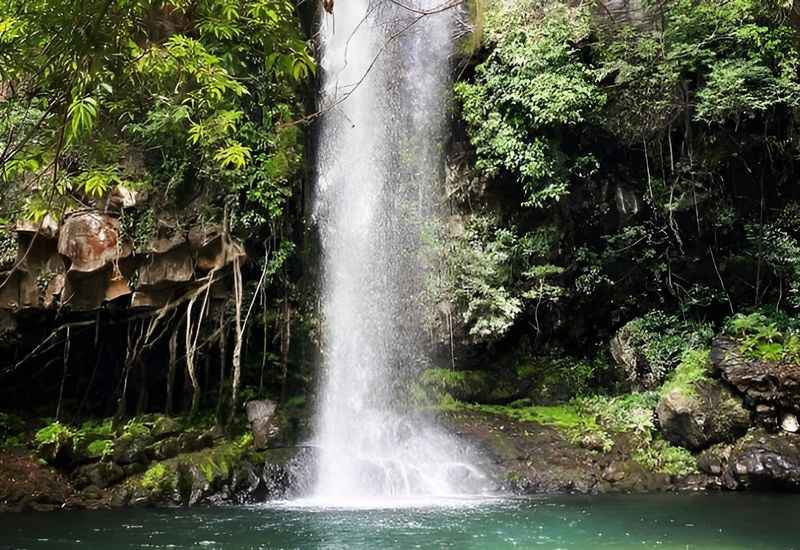 This park is a favorite among tourists, even during the rainy season. This is because the national park is home to another of Costa Rica's famous volcanoes.
The Rincon de la Vieja volcano heats several naturally occurring hot springs, which tourists can swim in to warm up.
Moreover, you can tour the volcano on foot or on horseback and learn about the volcanic formations that make the park so unique.
19. Visit Tenorio Volcano National Park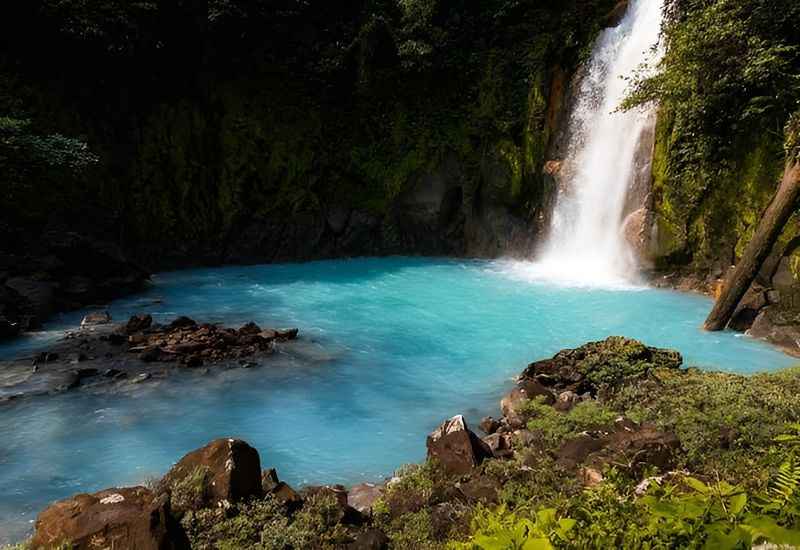 When visiting Costa Rica, visitors simply have to go to at least one volcano national park. And as you can tell, there are several great ones to choose from.
So, why pick Tenorio? This park is home to the Rio Celeste. It is no exaggeration to say that you will never have seen water this strikingly turquoise before, and you may never again.
Even more staggering than the bright blue of the river is the point at which it dramatically stops being blue.
Where two streams of water meet, this border is created and the effects are breathtaking. If you do not see this in person, it is hard to believe it is real.
20. Go Whitewater Rafting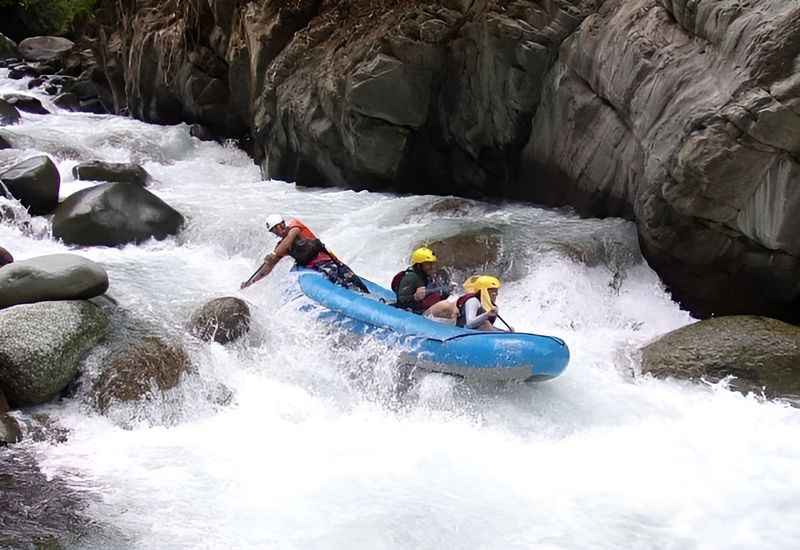 Thrill seekers in Costa Rica will undoubtedly seize the chance to go whitewater rafting at any of the many rivers that offer this exciting ride.
There are several levels of difficulty when it comes to white water rafting, so do your research and choose wisely.
21. Go Horseback Riding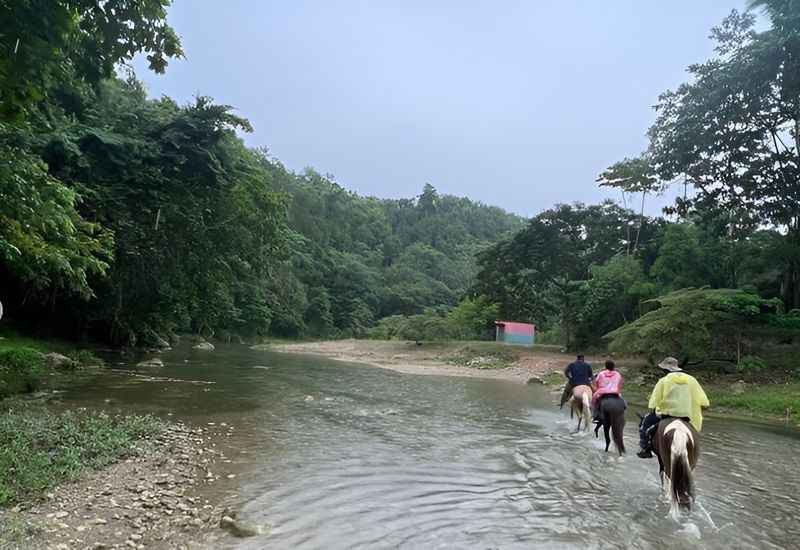 When thinking of Costa Rica things to do, you might not immediately consider horseback riding, as this is an activity you can do elsewhere.
However, the unique landscape, forests, trails, and additional wildlife in Costa Rica make this ordinary activity exceptional.
22. Ride on an ATV Tour
One of the more exciting ways to see some of Costa Rica's parks and nature trails is from the seat of an ATV.
If you love fast-paced tours, driving off-road, and seeking thrills, this could be the perfect activity for you.
ATV tours are popular among couples, groups of friends touring, and families with older children.
23. Go Ziplining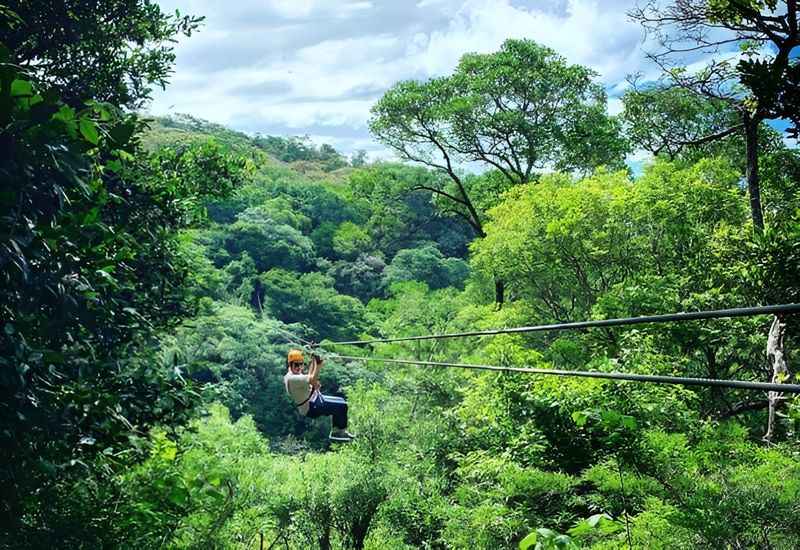 Another great option for the thrill seekers among you is Costa Rica's zipline and canopy tours.
There are various opportunities to fly through the skies in and over the clouds and rainforests of Costa Rica, so wherever you end up, you should enquire about the nearest zipline.
Monteverde, Arenal, and Manuel Antonio are all popular spots for this particular sport.
24. Walk Across Hanging Bridges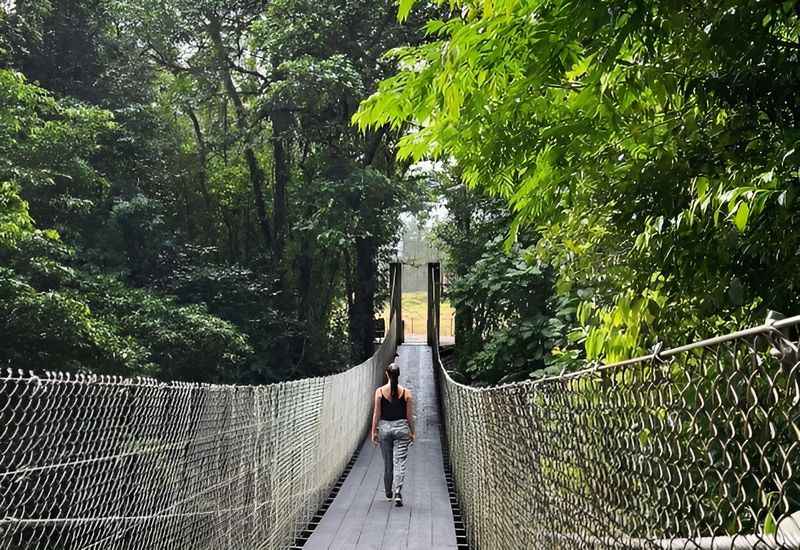 No Costa Rica vacation is complete without a family or couple's photo on the dramatic hanging bridges.
These bridges are suspended in the rain and cloud forests, surrounded by gorgeous vines, trees, flowers, and whatever wildlife swings by.
You can experience the magic of the hanging bridges at Monteverde or La Fortuna.
25. Take a Cooking Class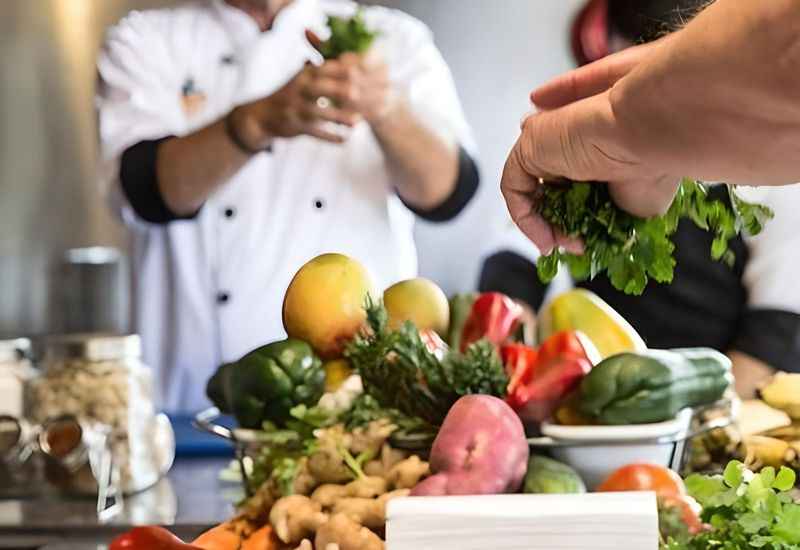 Moving away from adventure and toward culture and great food, we suggest you take a cooking class while you are in Costa Rica.
This is a great way to learn more about Costa Rican cuisine, meet the locals, build on your culinary skills, and take some new tips and tricks for the kitchen back home with you.
26. Visit Secluded Beaches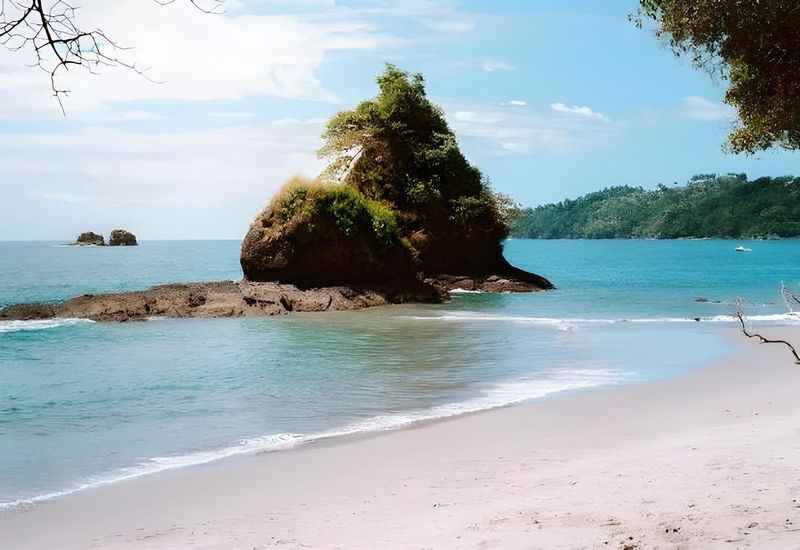 From the postcard-worthy beaches of Manuel Antonio and the whole southern Pacific coast to the famous blue waters of the Caribbean coast, Costa Rica is indeed rich with incredible beaches on both coasts.
Playas Hermosa, Conchal, and Matapalo get honorable mentions here for being extra secluded, peaceful, and beautiful.
27. Go Scuba Diving
Once you have regained your energy by resting on one of Costa Rica's stunning beaches, you will be ready to try your hand at diving.
These more thrilling Costa Rica tours are available on the Osa Peninsula, which is an area abundant with sea life.
Costa Rica's Osa Peninsula is located on the South Pacific coast, so head on down there for a remarkable experience with some Central American marine life.
28. Visit Adventure Parks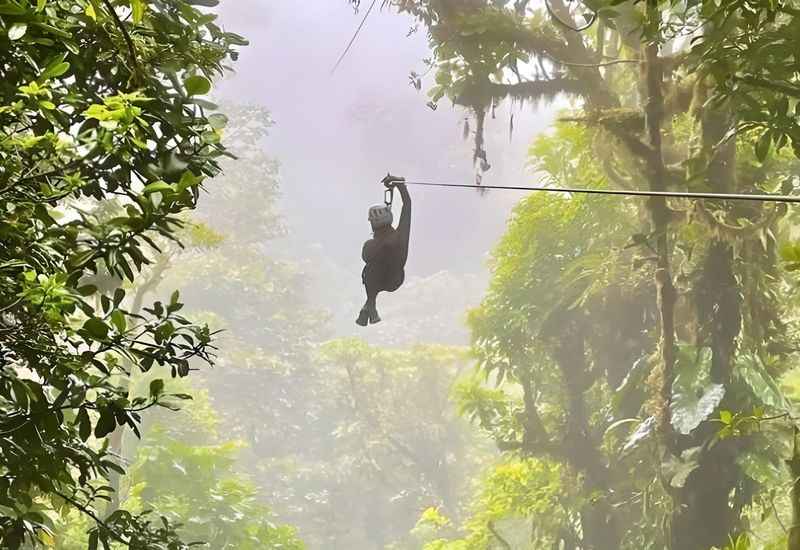 Clearly, Costa Rica offers ample opportunity for adventure. The Buena Vista Eco Adventure Park at Rincon de la Vieja is a great place to try out multiple awesome activities all in one spot.
Zipline over the trees, explore hanging bridges and even speed down an awesome water slide at this one-stop shop.
You can also hike, ride horses, learn about Costa Rican art, culture, and history, and taste some local cuisine during your fun-filled day at Buena Vista.
29. Try a Homestay in Santa Rosa de Pocosol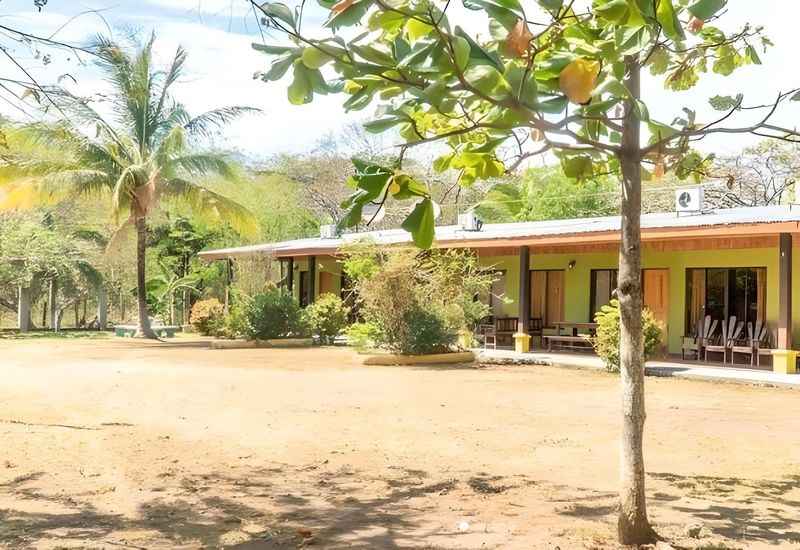 There are many places in Costa Rica that offer homestay experiences, but a great option is an agricultural community in Santa Rosa de Poscol.
There, you can stay with a host family and take part in cultural activities, soap making, cooking lessons, dance, and nature hikes.
On the farm, you will learn about coffee and pineapple agriculture, led by a member of the community. Moreover, in the surrounding area, you might be lucky enough to spot a poison dart frog.
Head down to the waterfall on a guided hike and learn about the nature preservation efforts of the community at Santa Rosa de Poscol.
30. Learn Spanish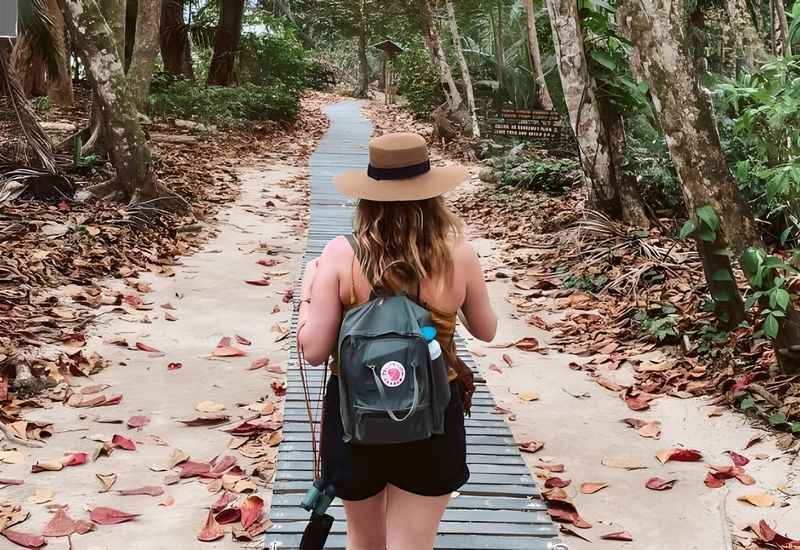 Lastly, while you are in Latin America, it is a good opportunity to learn some Spanish.
Activities like the homestay and cooking classes will put you in touch with locals with whom you can practice.
Or, you could volunteer at the rescue center in Puerto Viejo to learn Spanish while you develop a deeper connection with nature.
FAQs Regarding Activities in Costa Rica
Let's look at some frequently asked questions relating to fun things to do in Costa Rica.
What time of year should I visit Costa Rica?
When visiting Costa Rica, it is generally recommended to miss the rainy season, which lasts from May to October.
That being said, the weather remains reasonably warm all year around, and you might find better prices and less crowded tourist attractions during the rainy season. You will have a great time any month of the year in stunning Costa Rica.
What are the popular locations in Costa Rica?
While you might assume the country's largest city, San José, would be the top tourist destination, you will find that the beaches and parks are the most popular locations in Costa Rica.
Costa Rica's Caribbean coast boasts Tortuguero and Puerto Viejo, among other great spots. Meanwhile, the Pacific coast is home to Santa Teresa and Manuel Antonio, which are always highlights.
What are the most popular activities for people in Costa Rica?
Popular activities in Costa Rica are those that bring you closer to the natural world. For instance, tourists love to go scuba diving, snorkeling, horseback riding, and hiking in Costa Rica's national parks.
What is Costa Rica popular for?
On top of the wildlife and nature in Costa Rica, the country is popular for its coffee, friendly people, laid-back attitude, and opportunities for adventure.
Summing Up: 30 Fun Things to Do in Costa Rica
Costa Rica is called the "rich coast" for good reason - this reasonably small country is packed with gorgeous beaches, natural beauty, adventurous activities, and beautiful culture.
We have suggested 30 fun things all visitors should do and see in Costa Rica.
From exploring Costa Rican national parks to stopping in San José, the country's busy capital, and challenging yourself in the adventure parks, this is sure to be an unforgettable trip.
So, don't delay. Start planning your ultimate Costa Rica adventure today.
Whether you are a keen explorer or you prefer to relax on the beach, bird-watching and reading a great book, you can make Costa Rica the perfect vacation.