Duolingo Review - Does It Actually Work? | 2023 (with Product Images)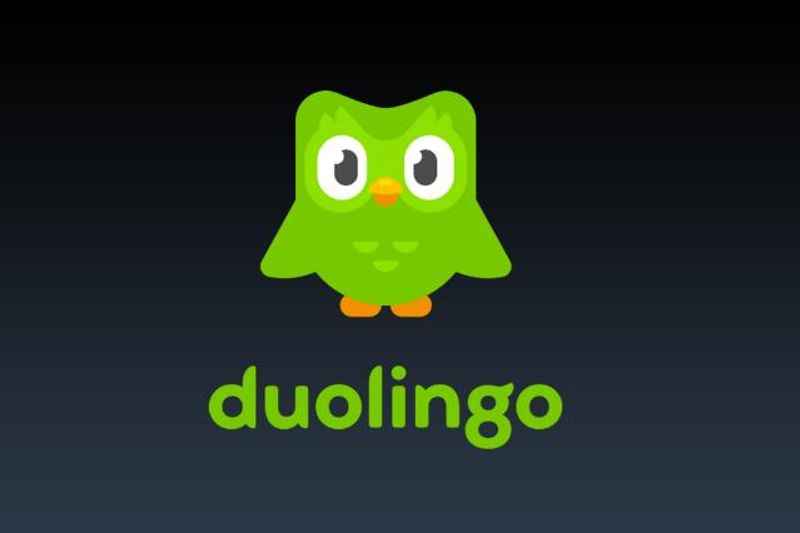 Designed to make the language learning process not just easily accessible but enjoyable and a source of fun, Duolingo was unveiled to the public in 2012 and has skyrocketed to more than 300 million registered learners of 38 languages.
Today, in this Duolingo review, we'll be taking you on a guided tour through everything that Duolingo has to offer you, whether you're an amateur linguist or a full-blown polyglot.
As a friendly and functional app with an eye-catching design and an adorable (if intimidating) mascot, many have found it a wonderful first step into the world of language learning or offering great opportunities to practice existing abilities.
Despite being absolutely free to use (with upgrades and extras available by way of subscribing to a premium membership - more on that later) you'll notice it still ranks highly against even some of the most expensive competing apps and software.
Finally, remember that this is just one of the hundreds of language resources that we have put together or reviewed. Let's get right into it.
Unlocking Language Skills on the Go: Duolingo for Travelers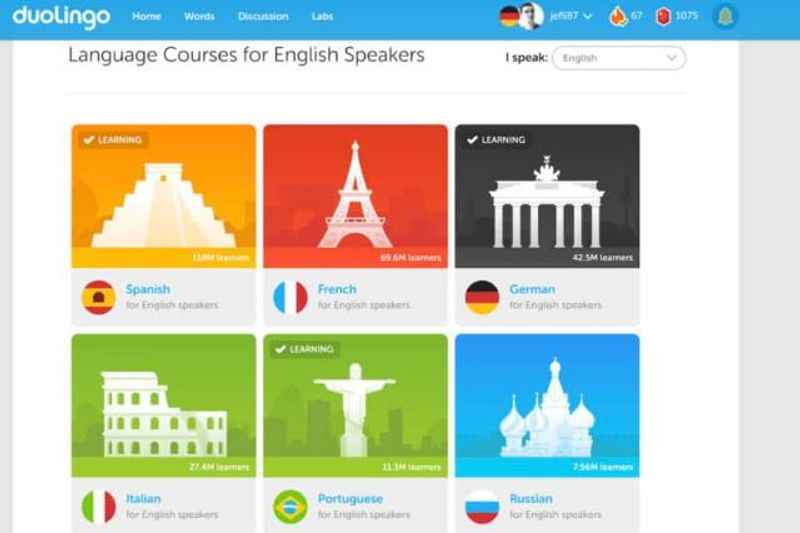 Duolingo, the travel-centric language learning app, caters to globetrotters seeking to unlock a world of communication possibilities. 
With its user-friendly interface, extensive language options, and gamified approach, Duolingo is a valuable tool for travelers of all levels.
Whether it's ordering food, navigating unfamiliar streets, or engaging in simple conversations, the app equips users with practical language skills for real-life travel scenarios. 
With flexible learning goals and bite-sized lessons, Duolingo fits seamlessly into busy travel schedules.
By focusing on listening and speaking exercises, it helps travelers improve their language proficiency and connect with locals on a deeper level. 
Start your language learning journey with Duolingo and enhance your travel experiences today.
Duolingo Review: Quick Pros and Cons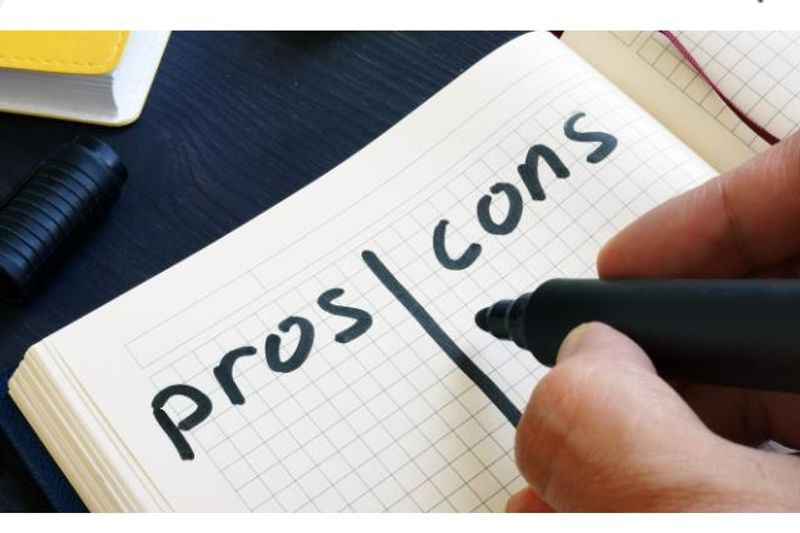 Surely you first want to know about the pros and cons of this app.
Pros:
A smooth, easy-to-use interface that's manageable for tech newbies
Continuous motivational features including your daily streak, the life system, XP, badges, and in-game currency
Makes education fun and competitive with a series of entertaining tasks, lessons, and skills
The weekly users league allows you to compete with friends and strangers and rank up when you do well
Returns to old lessons and reminds you of existing knowledge - follows a spiral syllabus
Cons:
Some language courses are longer and more fleshed out than others
Premium membership is needed to access certain features, including offline practice
Lessons can be repetitive
While there are a few cons to consider, the numerous pros of Duolingo outweigh them. We first highlighted the smooth interface, motivating features, and entertaining tasks that make language learning fun.
Additionally, the ability to compete with others in the weekly league adds an element of excitement. Duolingo's practice of revisiting old lessons and reinforcing knowledge follows a spiral syllabus, ensuring comprehensive learning.
Although some courses may have more content, the overall user experience and benefits make Duolingo an excellent choice for language learners. Additionally, while certain features require a premium membership, the free version still offers substantial value.
Getting Started - What Languages Are Available To Learn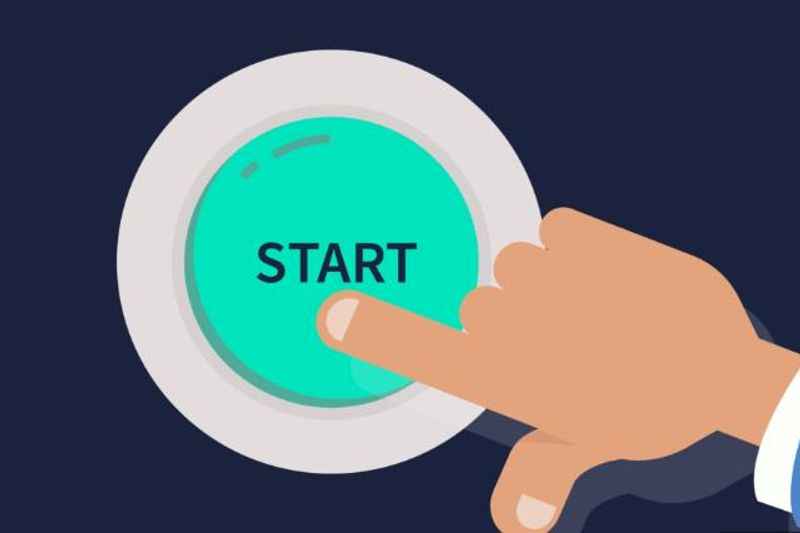 English speakers looking to learn a new language - rejoice! There are over thirty at your disposal, so there's bound to be one that tickles your fancy. Feast your eyes:
Arabic
Brazilian
Portuguese
Czech
Danish
Dutch
Esperanto
Finnish
French
German
Greek
Hawaiian
Hebrew
High Valyrian
Hindi
Hungarian
Indonesian
Irish
Italian
Japanese
Klingon (beta)
Korean
Latin
Mandarin Chinese
Navajo (beta)
Norwegian Bokmal
Polish
Romanian
Russian
Scottish Gaelic
Spanish
Swahili
Swedish
Turkish
Ukrainian
Vietnamese
Welsh
Other Duolingo Languages
Unlike many competing language learning tools, Duolingo also caters to speakers with first languages other than English, albeit in a more limited capacity. These include:
English, in Arabic, Chinese, Czech, Dutch, French, German, Greek, Hindi, Hungarian, Indonesian, Italian, Japanese, Korean, Polish, Portuguese, Romanian, Russian, Spanish, Thai, Turkish, Ukrainian, and Vietnamese
Mandarin Chinese, in Japanese
Esperanto, in Spanish, French, and Portuguese
French, in Arabic, Chinese, Dutch, German, Italian, Portuguese, Russian, and Spanish
German, in Arabic, Dutch, French, Italian, Portuguese, Russian, Spanish, and Turkish
Italian, in Chinese, French, Portuguese, and Spanish)
Japanese, in Chinese
Korean, in Chinese
Brazilian Portuguese, in French and Spanish
Russian, in Spanish, and Turkish
Spanish, in Chinese, French, German, Italian, Portuguese, and Russian
Swedish, in Arabic and Spanish
Spanish, French, Italian, and Portuguese are popular choices for travelers due to their wide usage and practicality. These languages can greatly enhance travel experiences as they are commonly spoken in various regions around the world.
On the other hand, languages like Mandarin Chinese, Arabic, and Russian may be more challenging for learners due to their complex writing systems or grammatical structures.
However, with Duolingo's engaging lessons and practice exercises, even these more difficult languages become accessible to motivated learners, opening doors to unique cultural interactions during travels.
Even if you are traveling to a country where English is widely spoken, natives always appreciate the time and effort you put into learning their language and culture. It is a sign of respect and your travel will be much smoother if you learn a bit.
The Most Popular Language on Duolingo in 2023
Duolingo offers a wide range of language courses, but one language stands out as the most popular among its users: Spanish. With its widespread global use and cultural influence, it's no surprise that many language learners flock to Duolingo's Spanish course.
The popularity of Duolingo Spanish can be attributed to several factors. First, Spanish is one of the most widely spoken languages in the world, making it a practical choice for both travel and business purposes. 
Additionally, Spanish is known for its beautiful melodic sound, which adds to its appeal.
Duolingo's Spanish course is designed to cater to learners of all levels, from beginners to advanced. The curriculum covers essential vocabulary, grammar, and conversational skills, enabling learners to communicate effectively in everyday situations.
The interactive lessons, engaging exercises, and audio recordings help users develop their listening, speaking, reading, and writing skills.
Moreover, Duolingo's gamified approach keeps learners motivated and encourages daily practice. The platform's user-friendly interface and intuitive design make it accessible and enjoyable for learners of all ages and backgrounds.
Whether users are starting from scratch or looking to refine their existing Spanish skills, Duolingo provides a valuable resource. Learners can track their progress, earn rewards, and even connect with a community of fellow Spanish learners.
The popularity of Duolingo Spanish is a testament to its effectiveness and the app's ability to make language learning engaging and accessible to a wide audience.
Duolingo Review: The Basics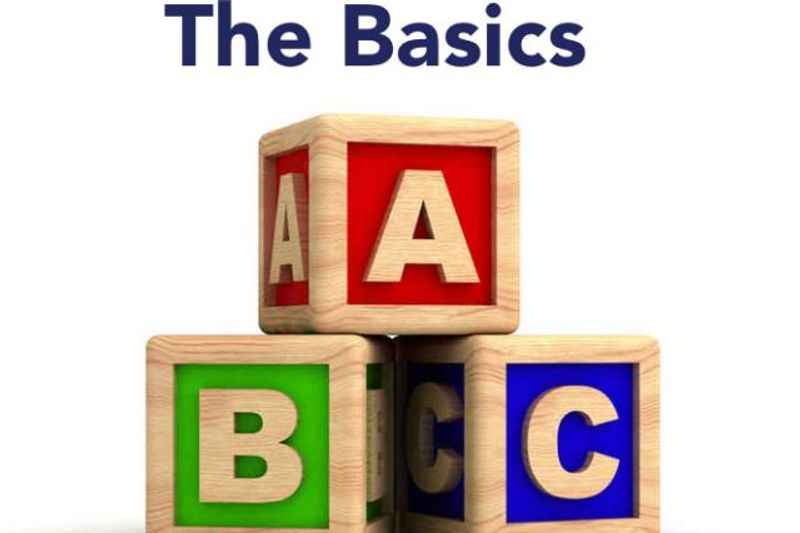 First things first, you'll need to download the app (available on all Android and Apple devices) or head to the website and register yourself for an account. All that remains is to choose your language, and there's a lot to pick from, as you saw.
Next, pick your daily learning goals - do you want to achieve five minutes a day, fifteen, or maybe more? It's up to you, and you can increase or decrease your current goal at any time, so no need to panic if you've made things too easy or hard.
Either start from scratch as an absolute beginner or take their handy entrance quiz if you feel like you have some useful existing experience. You'll be placed at a point in the course that suits you - but don't worry, you can always go back to the start!
Then, you're introduced to its iconic learning map - separated into modules, which are presented in numerical order, you'll cover a variety of topics ranging from themes (like food or entertainment) to grammar (such as tenses and conjunctions).
How Does the Course Work?
Although you can - and are largely encouraged to - return to earlier lessons and practice old content, you move through the course chronologically. It isn't possible to move on to later classes until you've successfully completed those that come before.
Every module is divided into individual levels, which you can test out of if you feel like you've learned enough or you're already familiar with its content. This is useful as an intermediate learner - you must successfully pass the test to move on, though!
For beginners, this is a beautiful way to start learning a language, as you can get stuck into your learning in just a couple of minutes, already coming away with around ten or twenty new vocabulary words you didn't learn before at the end of day one.
Everything is designed in bright colors, with clear fonts, adorable digital drawings, and accompanying images - the software is intuitive and it is very much obvious what you're being asked to do or where you need to go at every stage of play.
What Makes Duolingo Great - Key Features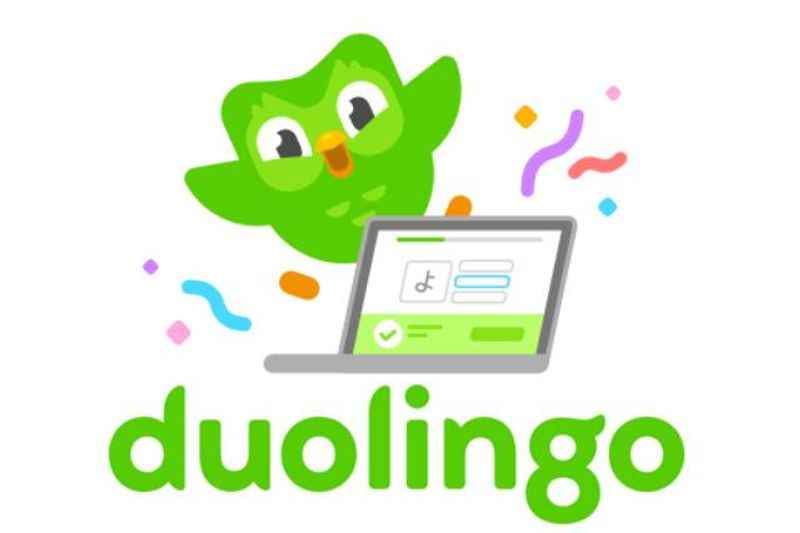 One of the best things about Duolingo is its constant motivation of the user. It does this in several different ways, each an important facet of its widespread success - let's talk about them:
Lives
Very much reflective of a video game, Duo users start every day with five "hearts" which serve as their "lives" in the game - by failing to successfully complete an exercise, you will lose one of those hearts, and it won't refill for a couple of hours. This is one aspect that makes several Duolingo reviews so positive.
If you've played Candy Crush Saga, it's similar to that system - once you've run out of hearts, that's it; you need to wait until that clock runs down to replenish your lives and play again. Unless… you spend some more money on a premium membership.
The desire to keep those lives intact so you aren't interrupted mid-session works to keep you trying your best on every exercise, thereby improving your overall learning by encouraging you to think more carefully about your answers and retain that information.
Leagues
When you first join Duolingo and successfully complete a lesson, you'll begin right at the start in the Bronze League, added to a leaderboard with 30 other brand-new players to compete for the coveted top spot and level up to the next league.
To do this, all you need to do is practice! Finishing each lesson nets you some valuable XP, which are the points that move you up in the league - stay ahead of your fellow players and keep your position in the top ten to be upgraded.
Beware! If you are at the very bottom of your league, you run the risk of being demoted back again at the end of the week.
Lingots
Completing an exercise will also net you lingots, which are tiny little gems serving as the game's currency - you are awarded these at various points throughout the language learning experience, and they can be used to buy a number of bonuses.
You'll earn lingots for completing a 'skill' for the very first time, successfully reaching your daily goal, leveling up to the next XP rank, maintaining your streak, inviting friends to the game, or finishing the week's league in first, second, or third position.
Things you can spend your hard-earned lingots on include: bonus skills, power-ups, and streak freezes (those get mighty important once you get past your first few weeks of play, you have my word… there is no better feeling than hitting a 100+ streak!)
Streaks
Now, this is a big one - every single day that you play even just one lesson, you keep your existing streak alive and add another day to your journey. Miss just one day and all of that hard work disappears up in smoke… there's nothing you can do!
Sure, if you've only been playing a day or two this isn't too big of a deal, but imagine forgetting about over a hundred days, or even a thousand… the devastation just isn't worth considering, so always stay stocked up on streak freezes using your lingots.
By upgrading to a premium account you also get access to one free streak freeze a month, in addition to unlimited lives. If you're scared of losing out or messing up, that upgrade is probably worth your while, just to save you some unnecessary stress!
Achievements
These aren't quite as exciting, but they can be great markers of your progress, as well as awarding you some valuable XP and lingots when you unlock each one - represented by badges, there are many to achieve, each with its own set of tiers.
These achievements or badges are unlocked after you've completed a certain amount of tasks or a specific action and will differ slightly depending on whether you use Android or Apple software or are learning via the web.
Fun nicknames you will be given as a result of these successful completions include Wildfire, Weekend Warrior, Champion, Conqueror, Scholar, Sage, and Challenger - it sounds pretty badass and it makes you feel pretty smart, too.
Are There Any Potential Downsides?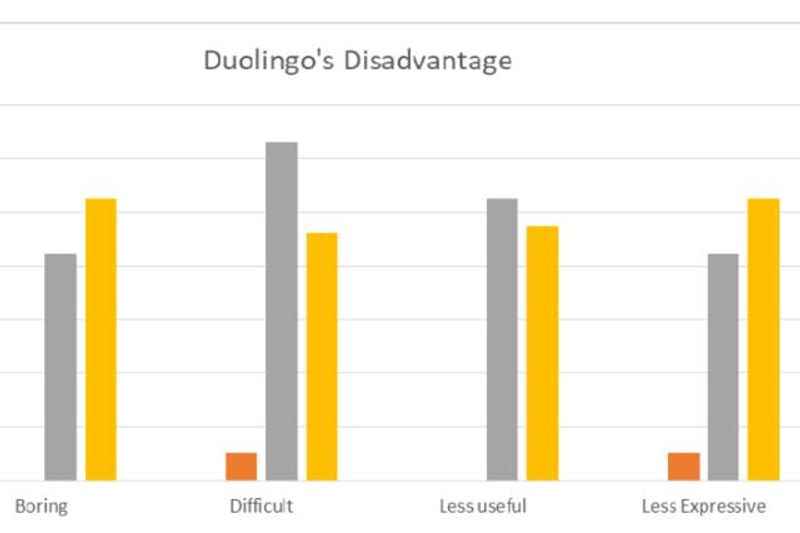 Unfortunately, when it comes to the potential for practicing your speaking skills, there's not that much available on Duolingo. Although you can toggle speaking exercises on and off, you're either reading things aloud or repeating a phrase from an audio clip.
In a similar vein, a lot of Duo's language courses tend to only accept one very strict answer for translations, which fails to acknowledge the wide variety of dialects and different meanings that can impact a word's spelling, pronunciation, and meaning.
This means that your focus is on gaining vocabulary and forming sentences rather than learning to speak coherently and have a fluent conversation with a native speaker or other learners - this is where services like Italki can be better.
Similarly, we'd also recommend Rosetta Stone over Duo for a more immersive language learning experience, that constantly has you listening to native speakers and practicing your own speaking or pronunciation skills as a focal point of your learning.
Although it can seriously bolster your learning, Duolingo is never going to be enough to get you speaking a language fluently, primarily because of the downsides we've listed above - you can practice, but you'll get very little by way of real-time feedback.
Guide Through Duolingo: What Does a Duolingo Lesson Look Like?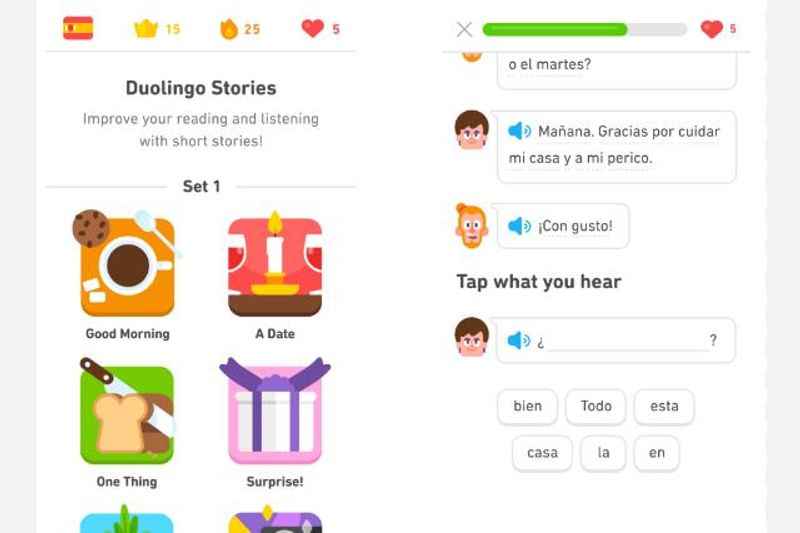 Duolingo, the popular language-learning platform, offers an engaging and effective learning experience. If you're curious about what a Duolingo lesson entails, let's take a closer look.
Sign up
To get started, create a user account on the Duolingo website or mobile application. Once logged in, you'll be prompted to select the language you want to learn.
Don't worry; you can add more languages later. A short tutorial will introduce you to the different types of questions Duolingo uses.
The Language "Skill Tree"
Each language on Duolingo is represented as a "skill tree." New users start at the top of the tree and work their way down. Every skill contains a series of lessons that focus on specific language aspects.
Completing one lesson unlocks the next. You can repeat lessons if you need more practice.
Inside Duolingo Lessons
Duolingo lessons consist of various exercises designed to enhance your language skills.
Translation exercises present sentences for translation between languages.
Listening exercises require you to listen to a sentence and type it out.
Speaking exercises allow you to practice speaking into your device's microphone.
New Vocabulary Hints
Translation exercises introduce new vocabulary and grammar.
Duolingo highlights unfamiliar words and phrases in yellow, providing hover-over hints with possible translations. This helps expand your vocabulary and solidify your understanding.
If at First, You Don't Succeed...
Making mistakes is part of the learning process. If you answer an exercise incorrectly, Duolingo provides the correct answer and rewards you with points when you complete it.
You can retry lessons as many times as needed until you pass them.
Remember Me?
To reinforce what you've learned, Duolingo helps you retain knowledge with the Practice button. This feature prompts you to review previously learned material, ensuring it sticks in your long-term memory. You can also practice specific lessons or skills using the Practice button within each skill.
Levels
As you progress, your level increases. Starting at level one, your level keeps growing until it reaches 25. Your profile displays your current level, reflecting your language proficiency.
But Wait, There's More!
Duolingo offers additional perks beyond language learning.
As you achieve milestones, such as completing all lessons in a skill or practicing for consecutive days, you earn lingots. This virtual currency can be spent on language and owl-themed items in the Lingot store.
Additionally, completing all the skills in a language tree earns you a special virtual trophy, recognizing your achievement.
The Duolingo Community
Learning on Duolingo doesn't mean learning alone. You can connect with other learners in the Duolingo discussion areas.
Compete with friends, interact with fellow learners, and share your progress. Duolingo provides a supportive community to enhance your learning experience.
Duolingo is a Language App for On-the-Go Learning
Duolingo is available as a mobile app for iOS and Android devices, in addition to the website.
You can seamlessly switch between platforms using the same user login to learn the vocabulary of your chosen language or languages.
A Duolingo lesson consists of a series of exercises focused on different language skills. From translation to listening and speaking, Duolingo provides a comprehensive language learning experience.
The gamified approach, vocabulary hints, and progress tracking make learning engaging and rewarding.
With Duolingo, you can embark on an exciting language learning journey, whether you're a beginner or aiming for advanced proficiency.
Let's Talk About the Owl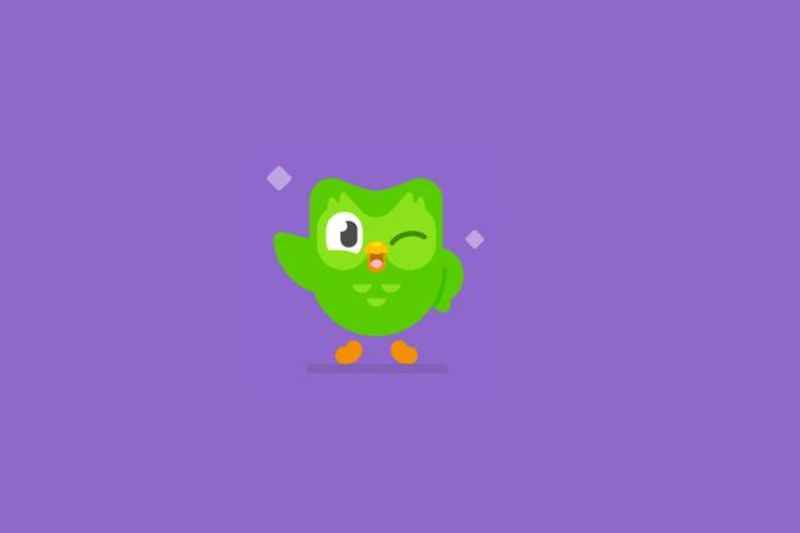 Duolingo's design is characterized by its simplicity and charming aesthetics, which greatly contribute to the overall learning experience. The app's interface is clean, intuitive, and visually appealing, making it accessible to learners of all ages.
The use of bright colors, friendly illustrations, and an adorable mascot, the green owl, creates a welcoming and engaging environment for users.
The simple design of Duolingo allows learners to focus on the content and tasks at hand without being overwhelmed by unnecessary distractions. The clear fonts and intuitive navigation make it easy to understand instructions and progress through the lessons.
The straightforward layout ensures that learners can navigate the app effortlessly, whether they are accessing it on a computer or a mobile device.
The cute and endearing design elements of Duolingo play a significant role in enhancing the learning process. The friendly illustrations and the presence of the green owl mascot create a sense of companionship and motivate learners to continue their language journey.
The visual appeal of the app makes users comfortable and evokes positive emotions, making language learning a fun and enjoyable experience.
Furthermore, the combination of simplicity and cuteness in the design helps to alleviate any potential anxieties or apprehensions that learners may have about tackling a new language.
The welcoming design promotes a relaxed and comfortable atmosphere, encouraging learners to approach their language studies with enthusiasm and confidence.
So, Duolingo's simple and cute design is more than just visually pleasing. It enhances the learning process by providing a user-friendly interface, minimizing distractions, fostering positive emotions, and creating a supportive environment.
With its thoughtful design, Duolingo successfully combines aesthetics and functionality to create an enjoyable language learning experience for users of all ages.
Is Duolingo Plus (Super) Worth It - Should You Get Premium Membership?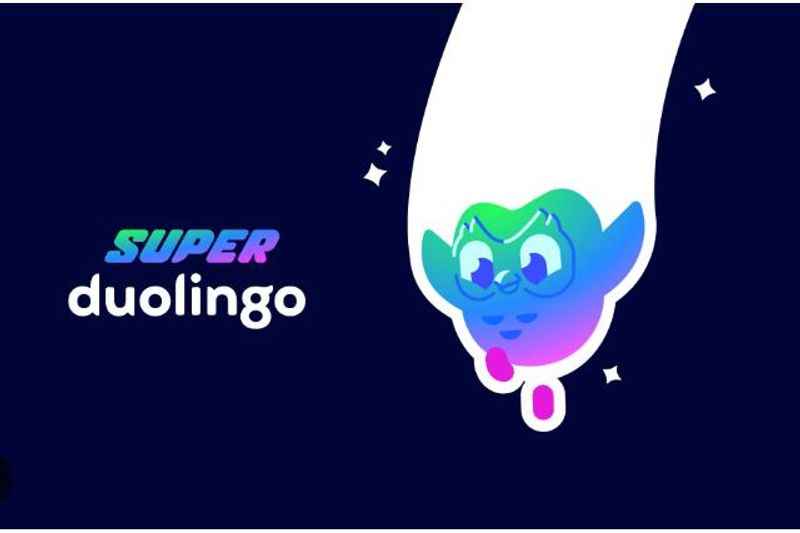 No Duolingo review would be complete without answering this question. Beginning its journey as an absolutely free app, and pledging that would always be the case, Duolingo does not require a paid membership.
It is primarily supported by ads - to get rid of those and also access a couple of bonus features, you can pay $6.99 per month for Duolingo Plus, their premium subscription service.
Whether this is a worthwhile investment for you depends on several factors, perhaps most importantly your financial situation. If a regular subscription fee is outside of your budget then don't worry too much about it: the only thing you're missing out on is the chance for "unlimited hearts" and one free streak freeze per month.
Those are certainly useful features, but they won't inhibit your language learning. 
Plus, if you opt for using the online web edition (or if you have run out of hearts in the app but don't want to stop practicing…) then you don't need to worry about lives at all, as they aren't a part of the program when accessed via a browser.
That being said, if you do have the funds to pay for a membership, enjoy and appreciate the service that Duolingo provides, and would like to support the developers financially, then you absolutely should. 
They do a brilliant job and this will help keep the app free for those who truly need it.
Duolingo for Kids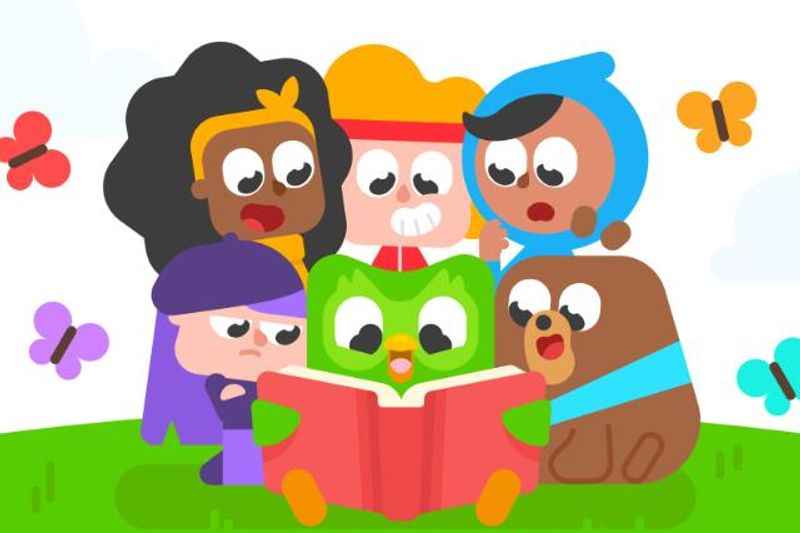 Duolingo, renowned for its language learning prowess, also offers a dedicated platform for children to learn a language.
This specialized version of the app opens up a world of benefits for young learners, providing a fun and engaging environment to develop language skills. Here, we explore the advantages and features of Duolingo for Kids and how it positively influences children's language learning journey.
One of the key benefits of Duolingo for Kids is its ability to target language learners at an early age. In short - Duolingo lessons are fun. By introducing them to the target language in a playful and interactive way, Duolingo sparks children's curiosity and enthusiasm for learning.
The app offers a wide range of language courses tailored specifically for young learners, covering popular languages such as Spanish, French, and German, or any other languages they choose.
Duolingo for Kids encourages the development of speaking skills through its voice recognition technology. Children can practice pronunciation and engage in speaking exercises, helping them build confidence in their oral communication. 
This feature enables them to hear and imitate native speakers, developing an authentic accent and intonation from an early stage.
The gamified nature of Duolingo for Kids makes language learning enjoyable and engaging. With colorful visuals, playful characters, and interactive exercises, the app captivates young learners' attention, motivating them to progress and achieve goals. 
Duolingo's gamification elements, such as earning badges and completing levels, provide a sense of accomplishment and reinforce a positive learning experience.
The structured language courses in Duolingo for Kids ensure a well-rounded learning journey. Lessons cover various language skills, including reading, writing, listening, and speaking. By engaging with diverse exercises, children develop a strong foundation in vocabulary, grammar, and sentence structure.
The app also offers listening exercises to enhance comprehension skills, enabling kids to understand spoken language effectively.
Duolingo for Kids offers a safe and child-friendly learning environment. The app employs a simple and intuitive interface, ensuring ease of use for young learners. 
Additionally, Duolingo prioritizes the privacy and security of its users, providing a trustworthy platform for children to explore and learn.
Furthermore, Duolingo for Kids fosters the development of essential cognitive skills. Research has shown that early exposure to language learning positively influences memory, problem-solving abilities, and critical thinking. 
By immersing children in a language-rich environment, Duolingo supports their overall cognitive development and opens doors to future opportunities.
Duolingo for Kids is a remarkable language learning app that empowers young learners with the tools and motivation to develop language skills. Through its engaging and interactive platform, Duolingo sparks children's interest in language learning and nurtures their linguistic abilities.
By combining educational content, gamification, and a safe learning environment, Duolingo for Kids lays the foundation for a lifelong love of languages and provides children with valuable language skills for their future endeavors. Learning languages has never been so easy for your kids.
Duolingo For Adults and Seniors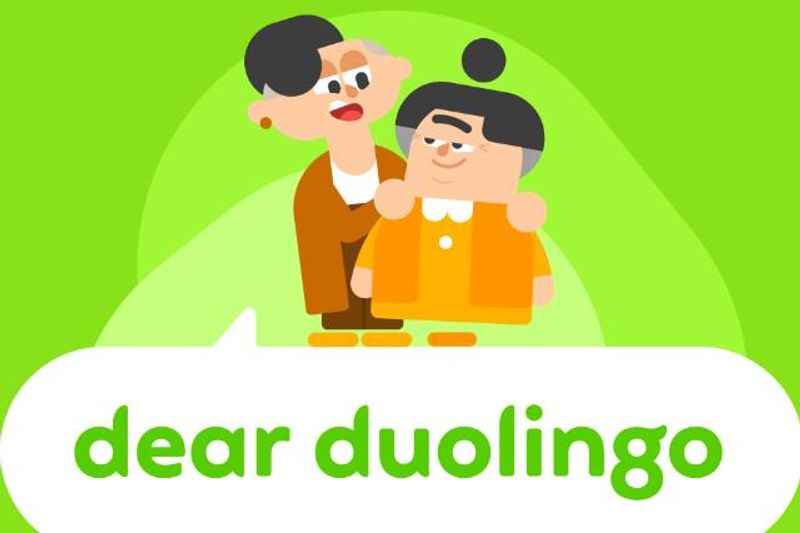 As seniors embrace their golden years, many discover a newfound passion for travel and exploration. Whether it's visiting iconic landmarks, immersing in diverse cultures, or connecting with people from around the world, travel offers endless opportunities for enriching experiences. 
Duolingo, the popular language learning app, can be an invaluable tool for seniors looking to make the most of their adventures.
Language learning has numerous benefits for seniors, including cognitive stimulation, memory enhancement, and improved problem-solving skills. 
Duolingo offers a user-friendly platform that caters to learners of all ages, making it an ideal choice for seniors embarking on their language learning journey.
One of the key advantages of Duolingo for seniors is its flexibility. With bite-sized lessons and the ability to set individual learning goals, seniors can tailor their language learning experience to fit their schedule and pace. 
Whether it's dedicating a few minutes each day or diving into more extensive study sessions, Duolingo allows seniors to learn at their own convenience.
Duolingo offers a wide range of languages, including popular choices for travelers like Spanish, French, German, Italian, and more. Seniors can select their target language and embark on a virtual journey of language acquisition. 
From basic greetings to conversational phrases and essential vocabulary, Duolingo's curriculum covers all the necessary elements to communicate effectively while traveling.
The app's interactive exercises, including listening comprehension and speaking exercises, provide seniors with opportunities to practice their language skills in a supportive environment. Seniors can enhance their pronunciation, develop their listening abilities, and gain confidence in their speaking skills.
While the app's speaking exercises might not be perfect, they still offer valuable practice and a chance to improve conversational abilities.
Moreover, Duolingo's gamified approach makes language learning engaging and fun. Seniors can earn points, unlock achievements, and track their progress as they advance through the lessons. 
This sense of accomplishment and progression can be particularly motivating for seniors, encouraging them to continue their language learning journey with enthusiasm.
Another significant advantage of Duolingo for seniors is its accessibility. The app can be accessed on various devices, including smartphones, tablets, and computers, allowing seniors to learn on the go or from the comfort of their own homes. 
Additionally, Duolingo's free version provides a wealth of learning resources, making it an affordable choice for seniors on a budget.
Language Learning for Travel Enthusiasts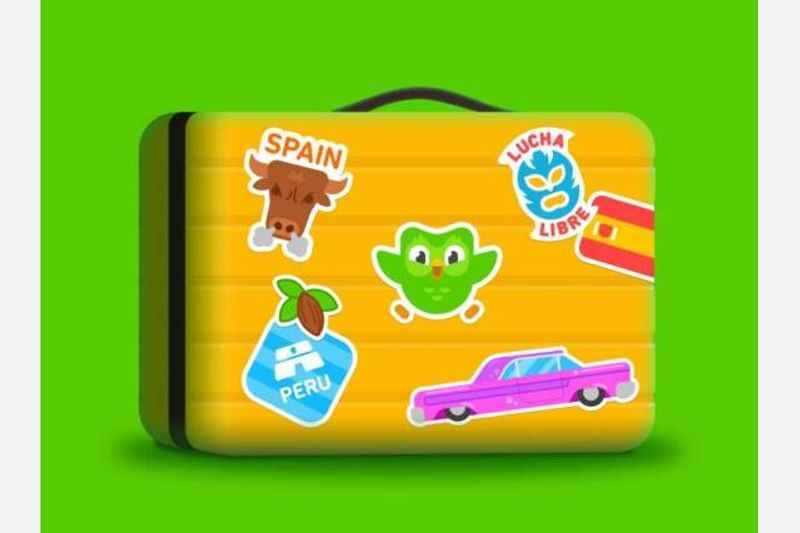 Learning a new language with Duolingo opens doors to cultural experiences, deeper connections with locals, and a greater appreciation for the destinations you visit.
It enhances the travel experience by enabling you to navigate foreign lands, interact with locals, and immerse yourself in everyday conversations. 
From ordering food at a local cafe to asking for directions, speaking a few phrases in the local language can create memorable moments and foster genuine connections.
As you can see, Duolingo offers an accessible and engaging platform to learn languages for your travel adventures, no matter how old you are.
It provides flexibility, comprehensive language lessons, and a gamified learning experience that appeals to children, adults, and seniors' curiosity and sense of achievement.
With Duolingo, you can embark on a language-learning journey, enrich your travel experiences, and create lasting memories as you explore the world around you.
Other Language Learning Apps You Should Know About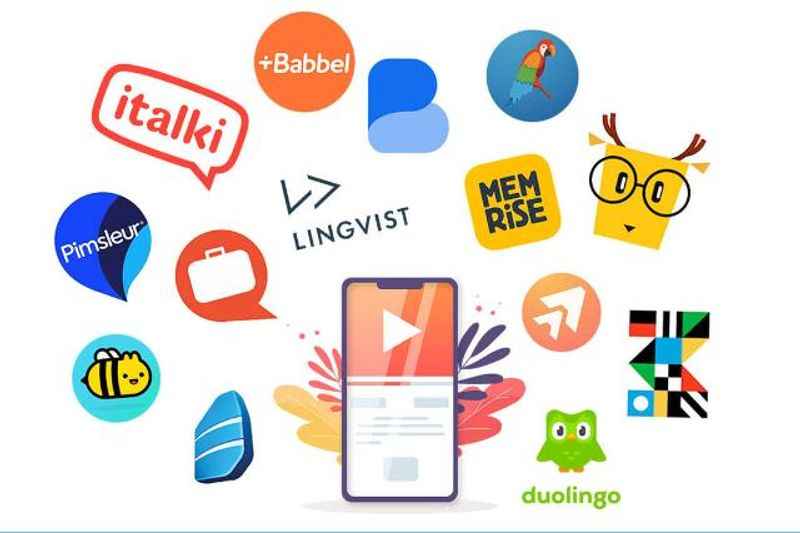 When it comes to language learning apps, Duolingo stands out as a top choice for several reasons.
While there are other similar apps available, Duolingo offers a unique combination of features that make it a preferred option for language learners.
Here, we will explore five similar apps and compare them to Duolingo.
1. Rosetta Stone
Known for its immersive language learning experience, Rosetta Stone provides comprehensive lessons and emphasizes speaking skills.
However, it comes with a hefty price tag, making it less accessible for budget-conscious learners compared to Duolingo's free version.
2. Babbel
Babbel offers a variety of language courses with a focus on practical conversation skills. If you want to focus on speaking skills, Babbel is a great supplementary resource.
While it provides quality content, it requires a subscription fee, whereas Duolingo offers language learning progress for free.
3. Memrise
Memrise combines spaced repetition and mnemonic techniques to aid in vocabulary acquisition. It offers a range of user-created courses, but its focus on memorization might not provide the same depth of learning as Duolingo's comprehensive curriculum.
4. HelloTalk
HelloTalk connects language learners with native speakers for language exchange.
It's a great platform for practicing speaking skills, though it lacks the structured lessons and comprehensive content that Duolingo provides.
5. Busuu
Busuu offers interactive lessons and language courses, along with opportunities for feedback from native speakers.
However, it requires a subscription for full access, limiting its appeal compared to Duolingo's free and accessible approach.
Other Apps VS Duolingo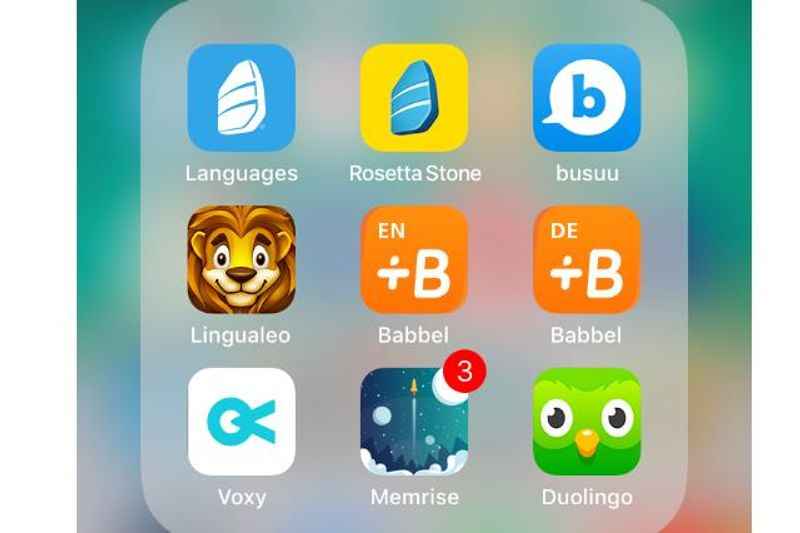 While these apps have their merits, Duolingo remains the top choice for the majority of global language learners. It offers an extensive range of language courses, caters to various proficiency levels, and follows a structured curriculum.
Duolingo's free version provides a remarkable value compared to the subscription-based models of many competitors. Whether you're a beginner or an intermediate learner, Duolingo offers a user-friendly platform to develop your language skills at your own pace and for free.
With its gamified approach, Duolingo keeps learners motivated and engaged throughout their language-learning journey. The app's emphasis on all four language skills—reading, writing, listening, and speaking—ensures a well-rounded learning experience.
That being said, the speaking is a little minimal and the listening lacks context.
You can report issues with Duolingo listening and speaking exercises, which is good, as it can be frustrating when an app asks you to repeatedly go over the same broken speaking exercise. However, such a large platform shouldn't really have mistakes in its exercises.
Comparing Prices
When it comes to learning a new language, there are several language learning apps available in the market. Let's take a closer look at five popular alternatives to Duolingo: Rosetta Stone, Babbel, Memrise, HelloTalk, and Busuu. We'll explore their pricing models and compare them to Duolingo.
Rosetta Stone: Known for its immersive language learning experience, Rosetta Stone provides comprehensive lessons and emphasizes speaking skills. However, it comes with a hefty price tag. Rosetta Stone offers subscription plans starting at $11.99 per month, making it less accessible for budget-conscious learners compared to Duolingo's free version.
Babbel: Babbel offers a variety of language courses with a focus on practical conversation skills. While it provides quality content, it requires a subscription fee. Babbel's pricing starts at $6.95 per month, which offers access to all language courses. In contrast, Duolingo provides language learning progress for free.
Memrise: Memrise combines spaced repetition and mnemonic techniques to aid in vocabulary acquisition. It offers a range of user-created courses. While Memrise offers a free version, it also provides a paid subscription plan called "Memrise Pro" for $8.99 per month. However, its focus on memorization might not provide the same depth of learning as Duolingo's comprehensive curriculum.
HelloTalk: HelloTalk connects language learners with native speakers for language exchange. It's a great platform for practicing speaking skills. HelloTalk offers a free version with limited features, but it also has a paid subscription plan called "VIP Membership" priced at $4.99 per month. However, it lacks the structured lessons and comprehensive content that Duolingo provides.
Busuu: Busuu offers interactive lessons and language courses, along with opportunities for feedback from native speakers. It requires a subscription for full access, with prices starting at $9.99 per month. While Busuu provides a quality learning experience, its subscription model limits its appeal compared to Duolingo's free and accessible approach.
As you can see Duolingo stands out as a cost-effective option with its free version and comprehensive curriculum. 
While other apps like Rosetta Stone, Babbel, Memrise, HelloTalk, and Busuu offer their unique features and strengths, they come with subscription fees or limited free versions.
Duolingo's accessibility and gamified approach make it an attractive choice for language learners on a budget. 
However, learners seeking more immersive experiences or specific language exchange opportunities might explore other options.
Ultimately, the choice depends on individual preferences, goals, and budget constraints but you can learn the same language for a much better price or even completely free. The free version is always available.
Supplementing Duolingo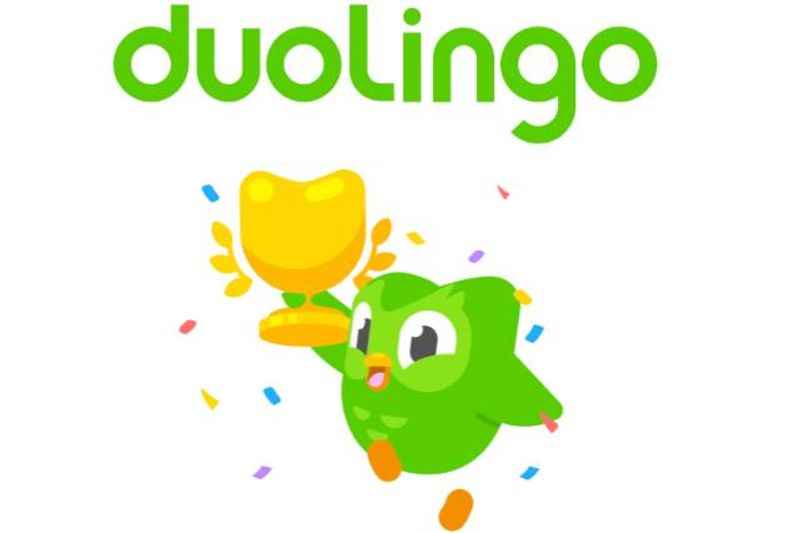 While using Duolingo to learn a new language, there are several complementary activities that can enhance your language learning journey and provide additional exposure to the target language.
If you are planning a vacation that requires some foreign language acquisition, it is a great idea to use these supplementary resources and language-learning techniques to ensure you can communicate on arrival.
Here are some things you can do alongside Duolingo to further immerse yourself in the language:
Listen to Podcasts: Explore podcasts in your target language that cover topics of interest. Listening to native speakers conversing will help you improve your listening comprehension and expose you to authentic language usage.
Watch Movies and TV Shows: Find movies, TV series, or documentaries in the language you're learning. Subtitles can be useful for comprehension, and gradually, you can challenge yourself by watching without subtitles.
Read Books and Articles: Expand your vocabulary and understanding of grammar by reading books, articles, or online content in your target language. Start with materials appropriate for your language level and gradually work your way up.
Engage in Language Exchange: Connect with native speakers through language exchange platforms or social media groups. Practice conversation skills by chatting with them or arranging video calls to have meaningful language exchanges.
Follow Social Media Accounts: Follow social media accounts of native speakers or influencers who share content in your target language. This exposes you to colloquial language, cultural references, and current trends.
Listen to Music: Discover music in your target language and explore various genres. Pay attention to the lyrics and try to understand their meaning. Singing along can also help improve pronunciation and intonation.
Join Online Language Communities: Participate in language learning forums, online groups, or language exchange apps to connect with other learners and native speakers. Engaging in discussions, asking questions, and sharing resources can provide additional support and motivation.
Practice with Language Learning Apps: Supplement your Duolingo practice with other language learning apps that offer different approaches and activities. This can provide a well-rounded learning experience and reinforce your language skills.
Remember, incorporating these activities alongside Duolingo will further expose you to the language, improve your comprehension, and enhance your overall language learning journey.
Embrace the opportunities to engage with native speakers and immerse yourself in the culture to gain a deeper understanding of the language beyond what Duolingo alone can offer.
FAQs Related to Our Duolingo Review
Let's look at some frequently asked questions relating to this Duolingo review.
When is the best time to start learning a new language?
The best time to start learning a language is whenever you feel motivated and ready to learn. 
Whether you're a beginner or already have some knowledge, you can begin at any time and progress at your own pace with Duolingo's user-friendly approach.
Starting to learn languages at a younger age can provide advantages such as enhanced language acquisition skills and increased proficiency. 
However, it is never too late to begin learning a language, as motivation and consistent practice are key factors in language learning success.
Can you really become fluent with Duolingo?
Duolingo can be a useful tool to build basic language skills and vocabulary, but achieving true fluency requires practice beyond the app. Fluency involves comprehension, speaking, and cultural understanding. 
Supplementing Duolingo with immersion, conversation, and real-life practice is crucial for reaching a high level of fluency.
Should language learners supplement Duolingo with something else?
Supplementing Duolingo with other resources can be beneficial for language learners. 
While Duolingo provides a solid foundation to learn a language, incorporating diverse language learning tools like books, podcasts, or language exchanges can enhance comprehension, expose learners to real-life scenarios, and deepen their understanding of the language.
How long does it take to start speaking your target language with the help of Duolingo?
The time it takes to start speaking your target language with the help of Duolingo varies depending on various factors, including the time and effort you invest, your prior language learning experience, and the complexity of the language itself. 
Consistent practice and active engagement can accelerate progress and enable learners to start speaking basic sentences relatively quickly.
Remember that the language learning app alone will not have you speaking fluently - you need to seek opportunities to speak with natives.
Is there a Duolingo Facebook Page?
Yes, Duolingo has an active Facebook page where learners can connect with fellow language enthusiasts, share their experiences, and access additional resources. 
The Duolingo Facebook page serves as a supportive community that fosters language learning discussions and provides updates on new features and content.
Summing up This Duolingo Review - Is That Green Owl As Great As They Say?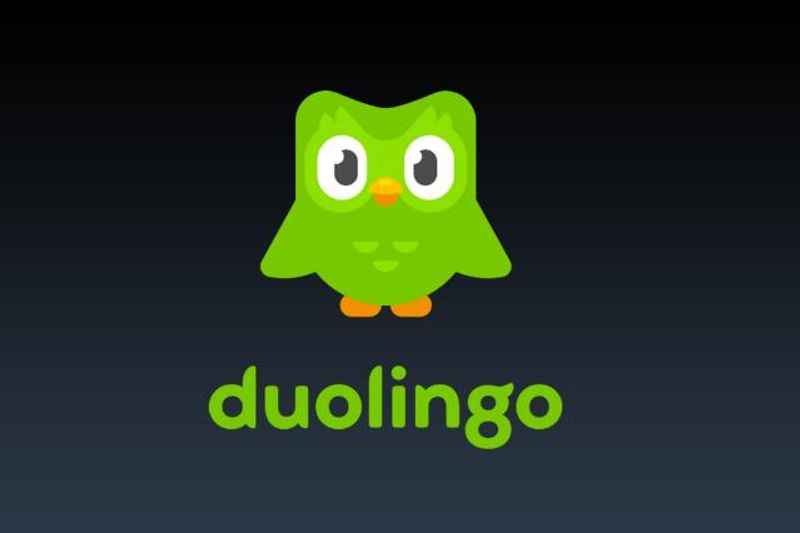 For those who are looking to dip their toe into the world of language learning, without committing more than fifteen minutes a day and spending absolutely nothing… Duolingo is most definitely the app for you.
With nearly forty possible languages to pick from, your options are faster than they have ever been, and it's incredibly easy to get started, right from your computer or, as app users, directly to the palm of your hand.
By covering a variety of activities, on topics that focus on reading, writing, listening, and (at times) speaking, you can go from absolute beginner to speaking in full sentences, just after a couple of weeks of play.
Duolingo definitely helps with language fundamentals, but remember that fluency requires additional resources.
Immersion in the target language, conversing with native speakers, and exploring cultural aspects are vital for developing authentic fluency beyond what the app offers.
We hope this Duolingo review has been useful. Don't forget to share it with your friends and family members.